They say all things come in threes – and Fernando Alonso's Indianapolis 500 attempts certainly do – but will attempt number three yield that much-wanted victory in the iconic race for the two-time Formula 1 World Champion?
Before we go any further, let's get rid of the idea that Alonso must compete in a full IndyCar season to stand any chance of winning round the 2.5 mile speedway – his debut run back in 2017 (and by extension, Kurt Busch's successful attempt back in 2014) prove that. Alonso led 27 laps in his maiden Indy 500 foray, before his Honda engine expired after 179 laps of the 200 had been completed.
So, we know that a one-race deal is more than enough to give Alonso a fighting chance of that coveted triple crown, but will it happen this year? There's a good chance, better than last year at least, but let's not get out the bunting just yet.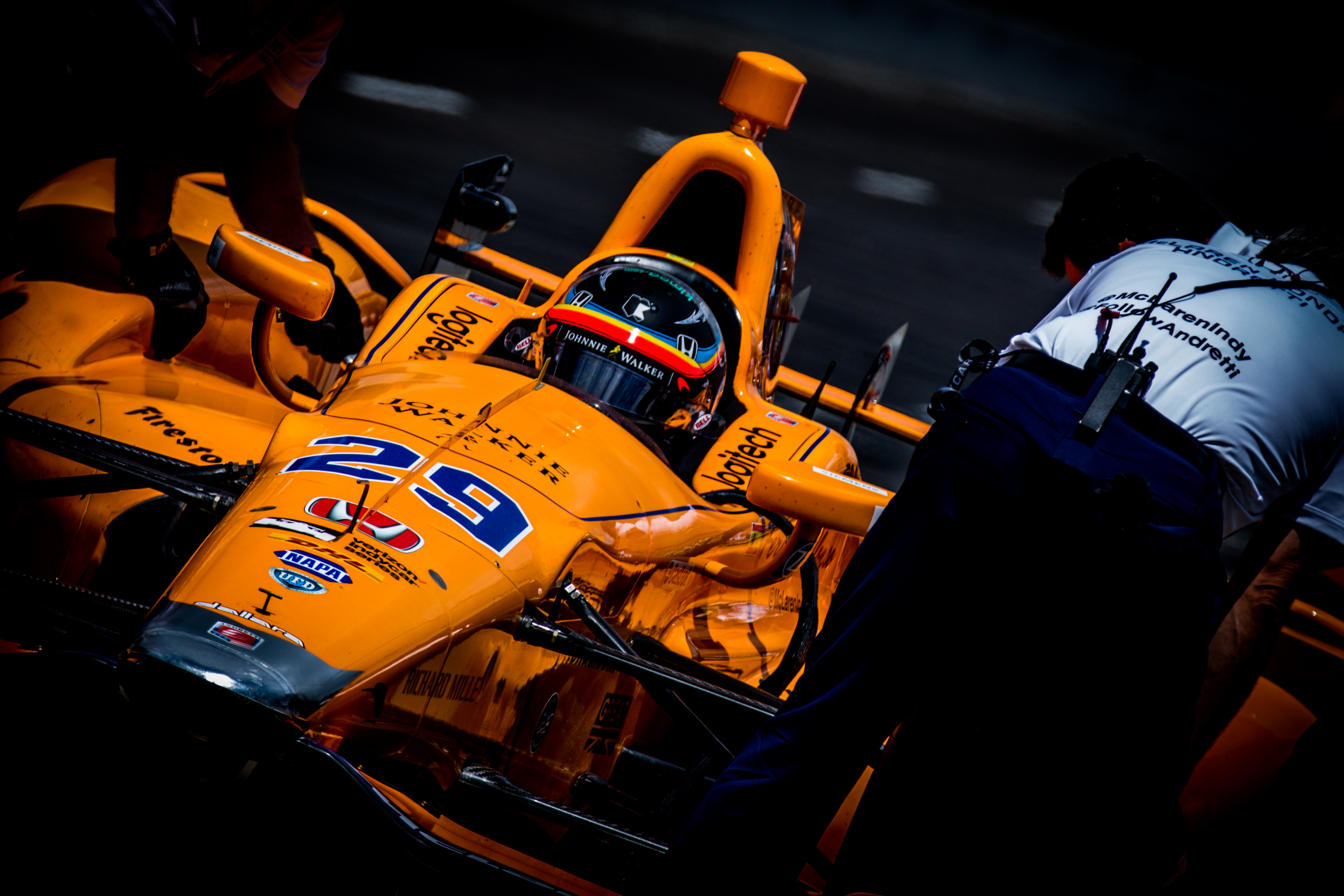 A few weeks ago rumours were rife that Alonso had struck a deal with Andretti Autosport for this year's Indy 500. The deal would reunite him with the team that gave him his debut three years ago, and put him in a car ran by a team that is always strong at the speedway. That deal fell through at the eleventh hour, possibly because of an objection from Honda in Japan, and left Alonso seeking alternative arrangements.
Step forward McLaren. Little over a month after it was confirmed that he was no longer a part of the team that he had served as an ambassador and F1 test driver for since exiting the grand prix grid at the end of 2018, he was back.
If it was a two-horse race, I'd put everything I have on Hinchcliffe winning, not Alonso
How much of a chance will McLaren give Alonso this year? Well, a better one than last year that's for sure. Alonso famously failed to qualify last year in an entry solely entered by McLaren but supported by second-year team Carlin. This year with McLaren aligning with the established Schmidt Peterson Motorsports team for a full season, the foundations at least haven't been built on sand.
But let's not think that half the job is already done. McLaren may be dotting the Is and crossing the Ts when it comes to setting up its US open-wheel team, but at Indy Penske and Andretti have been the teams to beat, while Ed Carpenter Racing and Chip Ganassi Racing have also been fast.
For all of its strong performances elsewhere, Schmidt has had just two top-five finishes from 29 entries at Indianapolis over the last decade. Star driver James Hinchcliffe even failed to qualify in 2018, two years on from claiming pole position at the race – a race he ultimately finished in seventh place.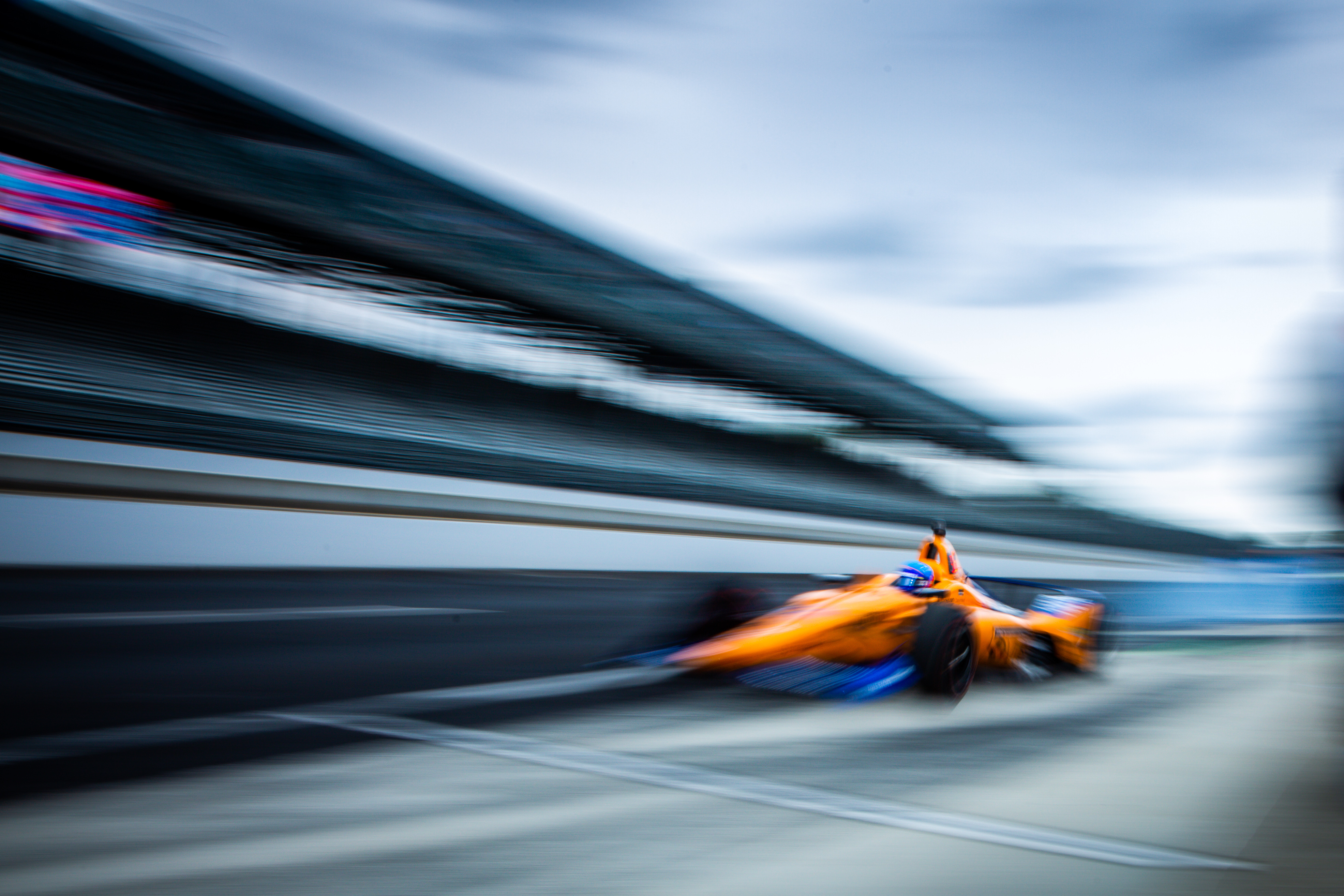 Of course, there's the argument that Alonso could be the final piece in the puzzle that it needs to win the race, making this newly-announced agreement mutually beneficial. But when you consider strong full-time IndyCar drivers like Simon Pagenaud, Robert Wickens, and Hinchcliffe couldn't even win for the team there, it's fair to have doubts that IndyCar rookie (he's still started only one race in the series) Alonso is the missing link.
Then there's Hinchcliffe. Ousted by Arrow McLaren SP at the end of last year, he's effectively taken the sixth Andretti seat earmarked for Alonso in what has been a seat swap of sorts. Alonso vs Hinchcliffe will be a key battle at this year's race, and with seven previous starts at the event, and an ultra-fast Andretti entry underneath him, 2020 will be Hinchcliffe's best-ever chance at winning the race.
If it was a two-horse race, I'd put everything I have on Hinchcliffe winning, not Alonso. That doesn't matter though, with 31 other entries and a month of running that those two drivers know more than anyone else can throw up absolutely anything.
Whatever the outcome of this May for Alonso, this news does give the world a break from the never-ending stream of speculation about a potential F1 return for Alonso. Speaking to Sky Sports and NBC at the announcement of his latest Indy effort, Alonso said that the race was his "biggest priority right now", adding that he was looking to become the 'complete' driver.
He's made a good start to that, adding two World Endurance crowns, Le Mans 24 Hour and Daytona 24 Hour wins, and a Dakar rally start to his CV that already included two F1 titles and 32 wins – two of which were at Monaco. You can be sure that as long as the Borg-Warner Trophy remains missing from his bursting trophy cabinet, he'll keep going back for more.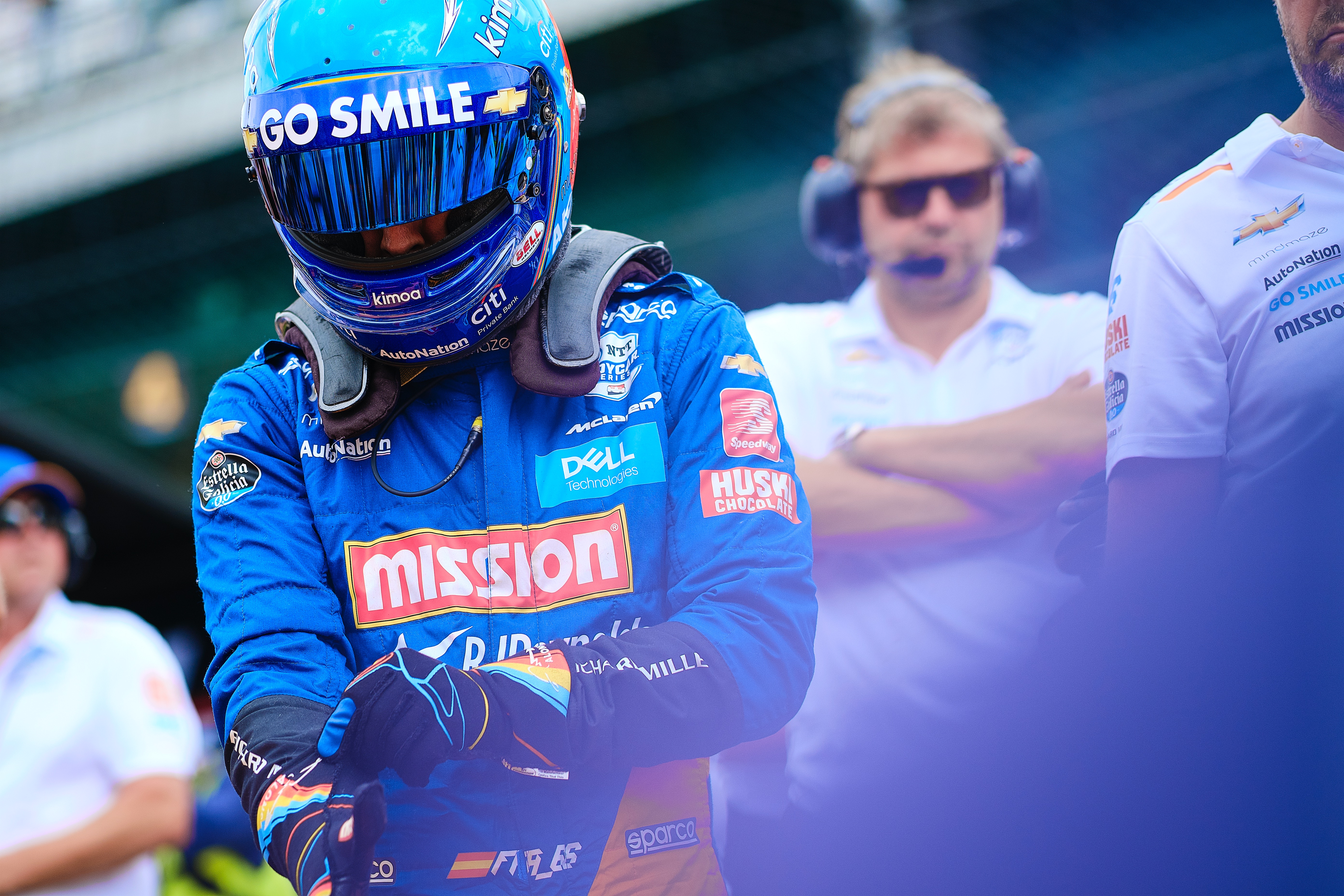 Then there's the curious case of Juan Pablo Montoya. He has the Indy win, two of them in fact, and has ticked off Monaco as well, and with Alonso's success proving that, with the right team and car, a Le Mans win can be achieved with relatively little experience at the event.
There's a lot of talk about Alonso and the triple crown, but Montoya arguably has the better chance of getting there first, should he get a seat at Le Mans. There's no word on that for 2020, and it certainly seems unlikely, but with all of the changes going on in sportscar racing right now, it could be a matter of when, not if.
Much like Alonso winning the Indy 500.
A win at Indy will happen for Alonso, but I'm not so sure about this year.