Fernando Alonso has completed a deal with Arrow McLaren SP for his third attempt at the Indianapolis 500 this year.
The double Formula 1 world champion will drive a third entry for the team – formed this winter through McLaren getting involved with what had been Schmidt Peterson Motorsports – alongside full-season drivers Patricio O'Ward and Oliver Askew.
Alonso will drive the #66 Chevrolet-engined Dallara, backed by Ruoff Mortgage, with its livery set to be unveiled at a later date.
"I have a special relationship with McLaren; we've been through a lot together and that creates a bond, a loyalty that is strong" :: Fernando Alonso
There had previously been suggestions that Alonso had an agreement in place to drive for Andretti Autosport – which had run his and McLaren's impressive 2017 Indy 500 bid – only for it to fall through at the last minute. Instead ousted Schmidt driver James Hinchcliffe will be in Andretti's sixth Indy entry.
"I am a racer and the Indy 500 is the greatest race in the world," said Alonso.
"I love the incredible fans who make it so special for all of us drivers and make me want to come back.
"I have maximum respect for this race and everyone who competes in it and all I want to do is race against them and give my best, as always.
"It was important for me to explore my options for this race but Arrow McLaren SP has always been at the top.
"I have a special relationship with McLaren; we've been through a lot together and that creates a bond, a loyalty that is strong.
"But more than that, I am impressed with how the new organisation and operation is developing into a strong package with the Chevrolet partnership.
"The team has experienced, well-qualified people and great resources, and I'm confident we can be competitive.
"I'm focused and excited to begin our preparations. It will also be great to work with Oliver and Pato, two fantastic young talents for the future who are growing all the time."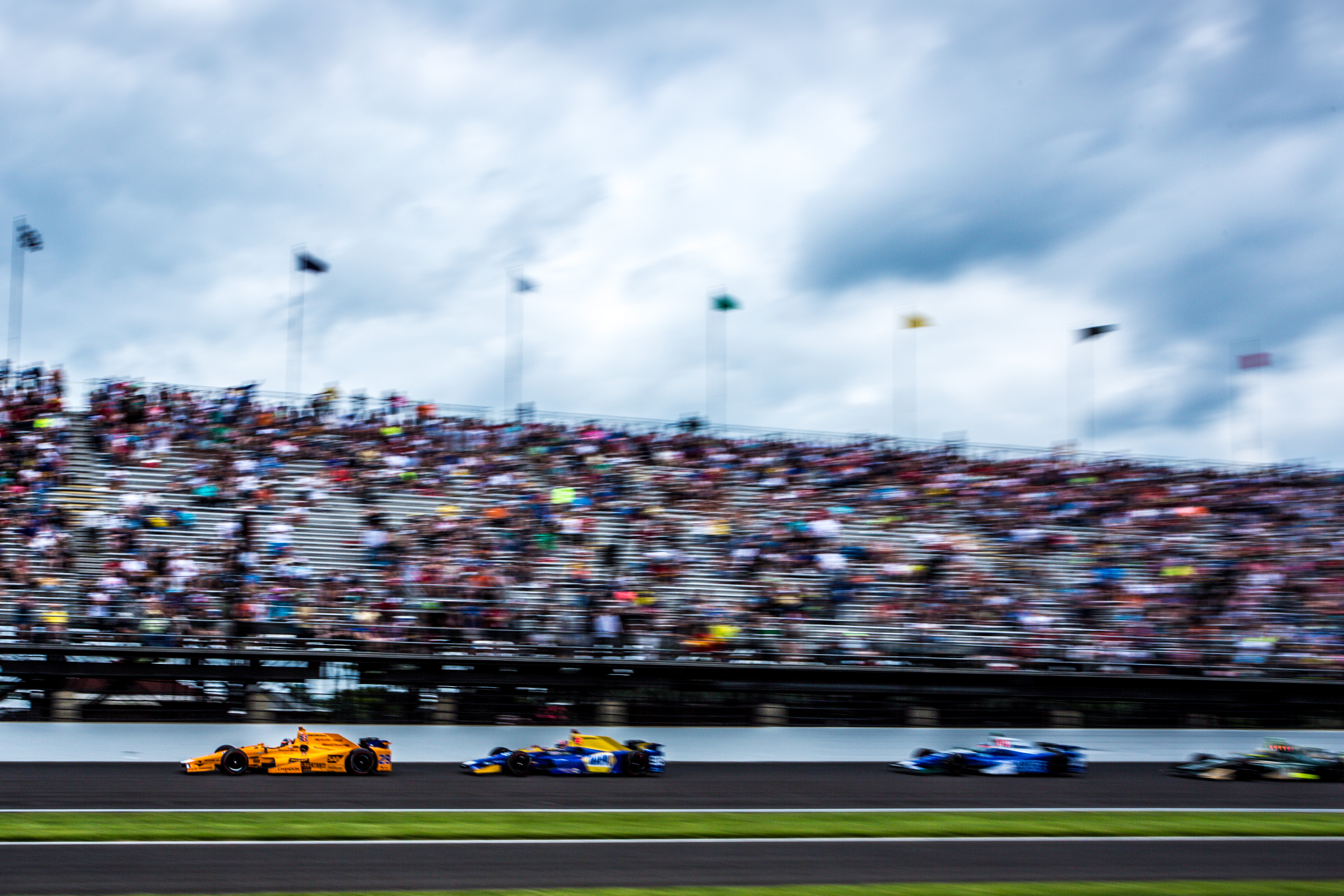 After fighting for victory in 2017 while working with Andretti, Alonso and McLaren suffered the humiliation of failing to qualify at Indy last year in a largely independent effort.
Alonso had served as a test driver and ambassador for McLaren after ending his time on the F1 grid – at least for now – at the end of 2018, but that relationship had been wound down during 2019.
He raced for Toyota in the World Endurance Championship in 2018-19, winning the World Championship at sportscar racing's highest level, and twice winning the Le Mans 24 Hours.
He also won the Daytona 24 Hours with the Wayne Taylor Racing Cadillac team last year, and began this season by competing in the Dakar Rally – again for Toyota.
A win at the Indianapolis 500 this year would make Alonso the second driver to win motorsport's unofficial 'triple crown', having also won the Monaco Grand Prix (in 2006 and 2007) and Le Mans. Graham Hill is the only other driver to achieve the trifecta.