For McLaren's long-awaited full-time IndyCar return this season with what was Schmidt Peterson Motorsports, the outfit has enlisted a pair of highly-rated young drivers in Patricio O'Ward and Oliver Askew.
Though O'Ward has eight IndyCar starts behind him from his stunning outing for Harding in the 2018 finale and an aborted '19 campaign with Carlin, this is pretty much an all-rookie line-up for this high-profile new project.
At Arrow McLaren SP's season launch team boss Sam Schmidt, a man with a reputation for nurturing young talent, compared his two young chargers – the last two Indy Lights champions – to Ganassi's long-time all-conquering duo Dario Franchitti and Scott Dixon.
In their five seasons together in the late 2000s and early 2010s the pair won a combined 29 races and claimed eight 1-2 finishes, so the comparison between the Ganassi legends and McLaren SP's O'Ward and Askew shows just how much faith the team has in them.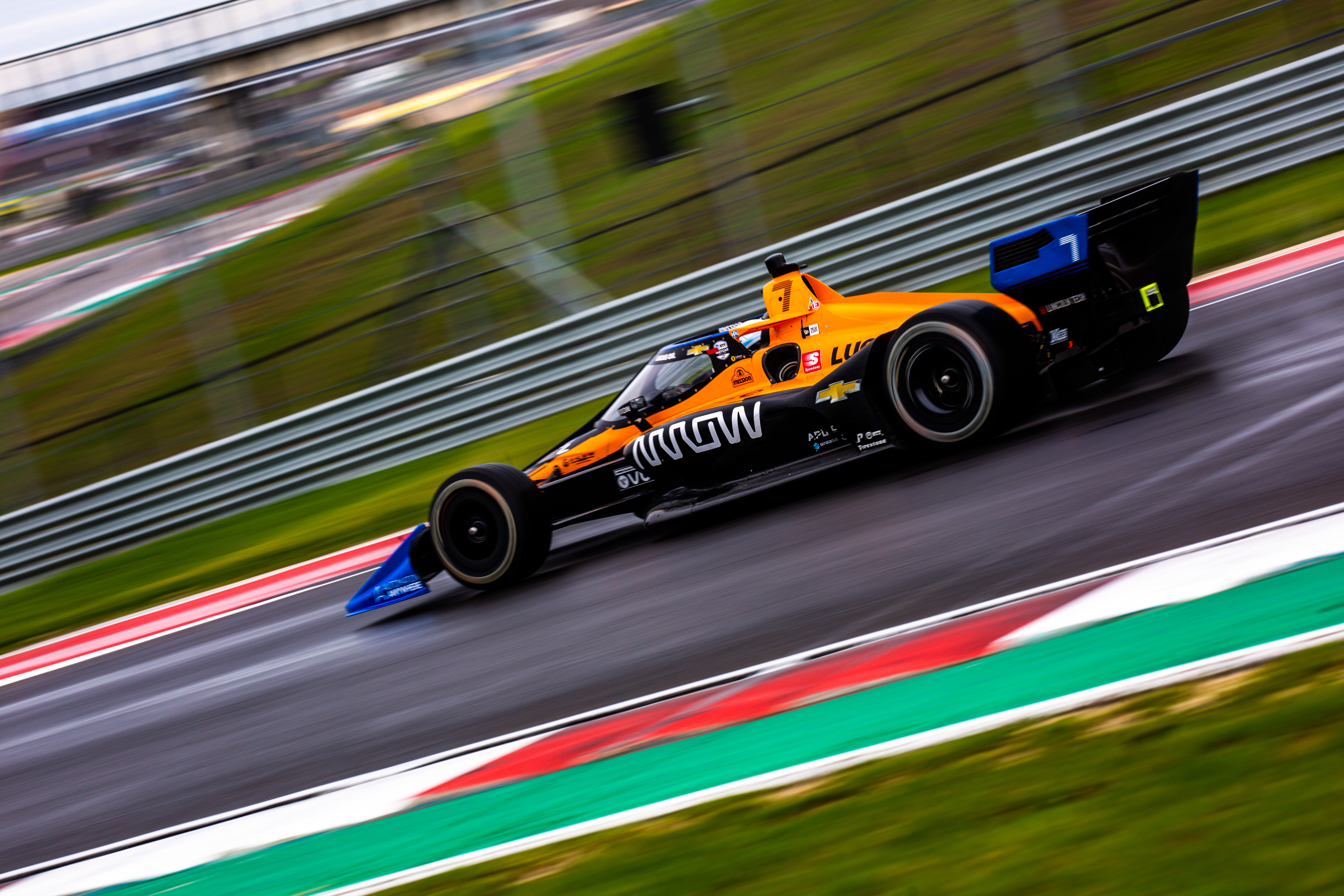 Despite the backing from within the team, the decision to opt for two inexperienced drivers has raised a few eyebrows – not least because of the decision to axe the experienced James Hinchcliffe to make way.
IndyCar teams generally have a very strong record for putting faith in rookies and Indy Lights can claim to be motorsport's most successful feeder series. In its current incarnation – the version initially established as the Infiniti Pro Series in 2002 – every single one of its champions has raced in IndyCar.
That's been helped by a deliberate decision to make the funding for a few IndyCar races, including the Indianapolis 500, part of the prize package.
We're not expecting McLaren's pair to match Mansell or even Montoya
But while Lights has launched so many drivers into IndyCar, only its 2011 champion Josef Newgarden has actually won races (and eventually a title) at the top level. Many of his predecessors and successors have ultimately only managed a handful of IndyCar starts.
So who are the benchmarks O'Ward and Askew really have to measure themselves against?
We've attempted to select the best IndyCar rookies of the modern era.
For the purpose of fair comparison, we're focusing on recent 'reunified' IndyCar history. So that means we're not expecting Askew and O'Ward to match Nigel Mansell's 1993 CART title (he had the slight advantage of arriving as reigning Formula 1 world champion) or even Juan Pablo Montoya's 1999 feat – which surely has to go down as the greatest true rookie achievement in American single-seater racing as he arrived fresh from Formula 3000.
Enough caveats, here's our list:
5 Graham Rahal – 2008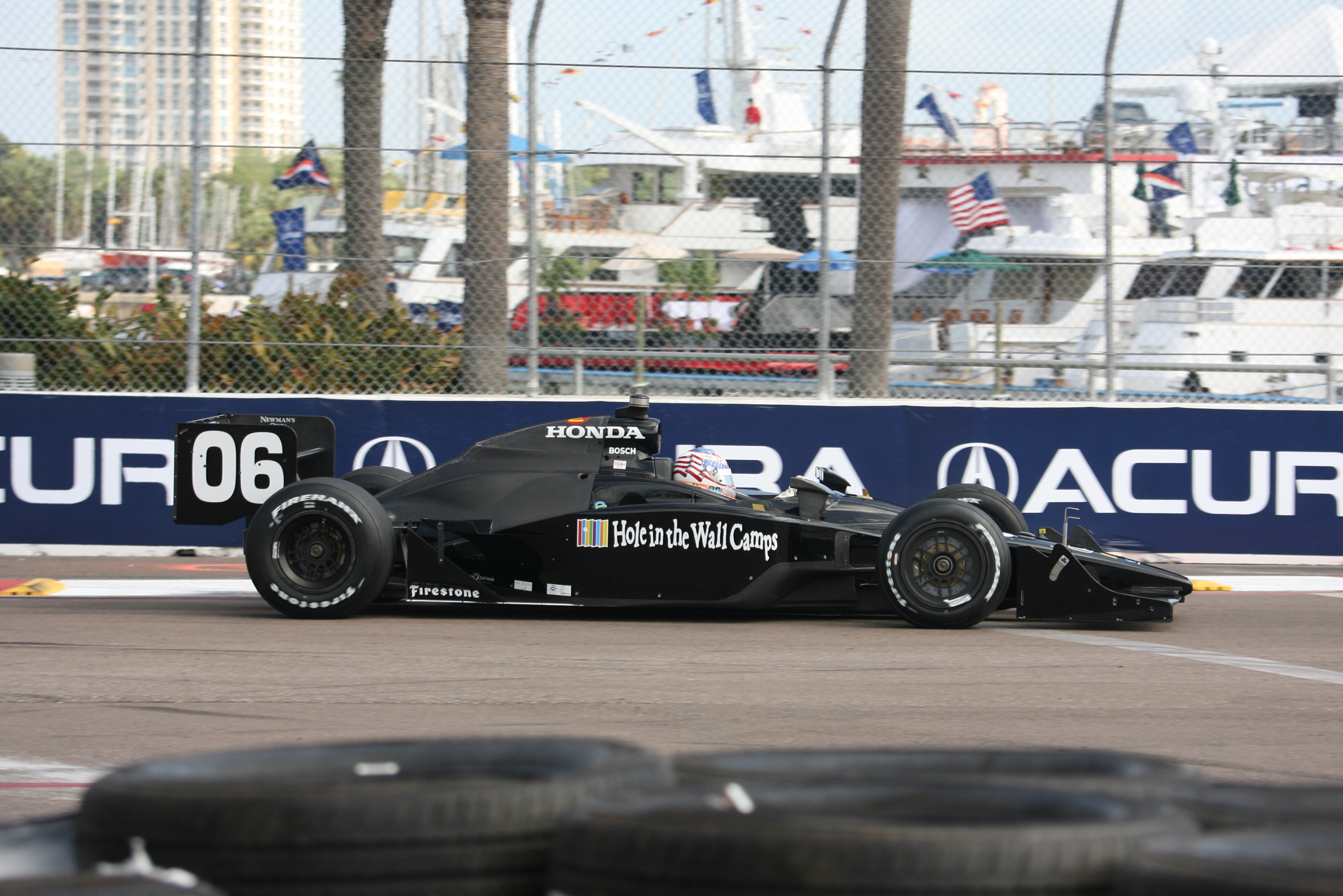 Graham Rahal's rookie campaign in IndyCar was similar to Simon Pagenaud's. He ran a full Champ Car schedule in 2007, but the oval-heavy IndyCar schedule in 2008 left him with a yellow rookie mark on his Newman/Haas/Lanigan Dallara-Honda.
That status was no issue for the second-generation driver who, after missing the season opener in Miami due to a testing crash, won on his first start in St Petersburg – leading a race-high 19 laps in mixed conditions.
The victory made him the youngest winner in series history at the time and thrust him into the illustrious company of fellow debut winners Dixon and Montoya on 'IRL'-only stats.
Like fellow 2008 rookies Hideki Mutoh, Justin Wilson, and Will Power, the rest of Rahal's season was somewhat underwhelming. In fact, of the four of them, Rahal finished lowest in the standings, but his debut win certainly set him apart. Wilson and Power also won once, while Mutoh went winless but actually finished as the highest-placed rookie after a consistent campaign.
Since then Rahal has established himself as a solid driver, scooping podium finishes in each full season he's raced in and putting himself in title contention in 2015. He's also gone on to win five more times, the most recent coming in 2017 when he swept the double-header Detroit races.
4 Marco Andretti – 2006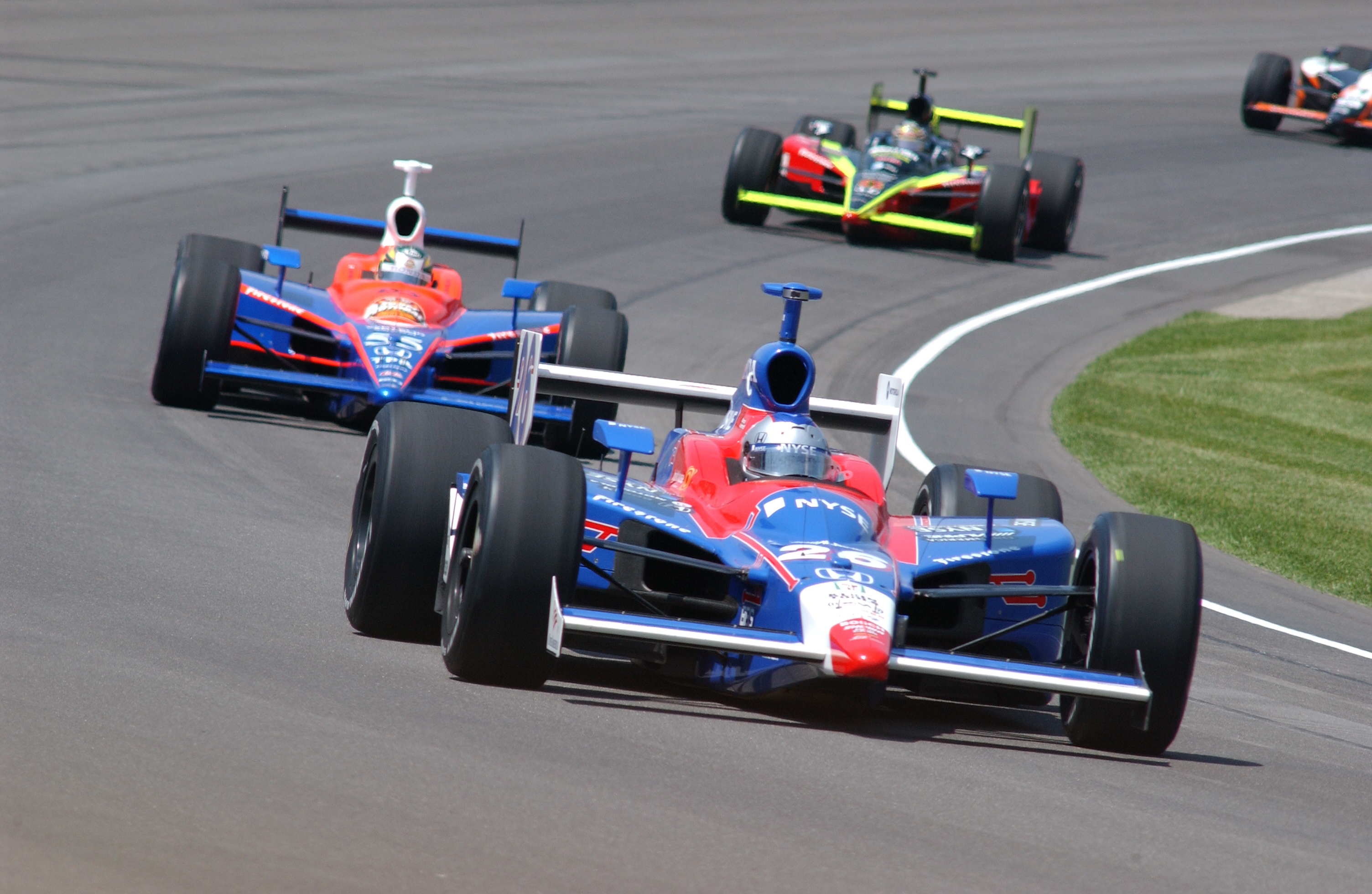 Believe it or not Marco Andretti was once one of IndyCar's hottest prospects. The grandson of the legendary Mario Andretti and son of 1991 CART Indycar champion Michael Andretti, a lot was expected of young Marco when he burst onto the scene.
After a partial Indy Lights campaign which yielded three wins, Andretti made his IndyCar debut in 2006 just a fortnight after his 19th birthday.
Andretti's debut season will always be remembered for his run at the Indianapolis 500. Ever since Mario Andretti's win at the race in 1969, the family has been struck down by a so-called 'curse' at the track and failed to triumph again.
Andretti snatched the lead from his father in the final three laps, and looked set to claim a popular debut win to break the 'Andretti Curse' until Sam Hornish Jr passed him as they crossed the finish line, becoming the first driver to win the race with a last-lap pass. Hornish won by less than a tenth of a second.
Andretti somewhat made up for the disappointment by winning at Sonoma towards the end of his rookie year, but since then his career has been one all about unfulfilled potential.
Only once has he bettered his rookie year finishing championship position of seventh (he finished fifth in 2013) and he's only claimed one other win since too – at Iowa in 2011. He's still regarded as a threat at Indianapolis each year, but that curse still looms.
3 Simon Pagenaud – 2012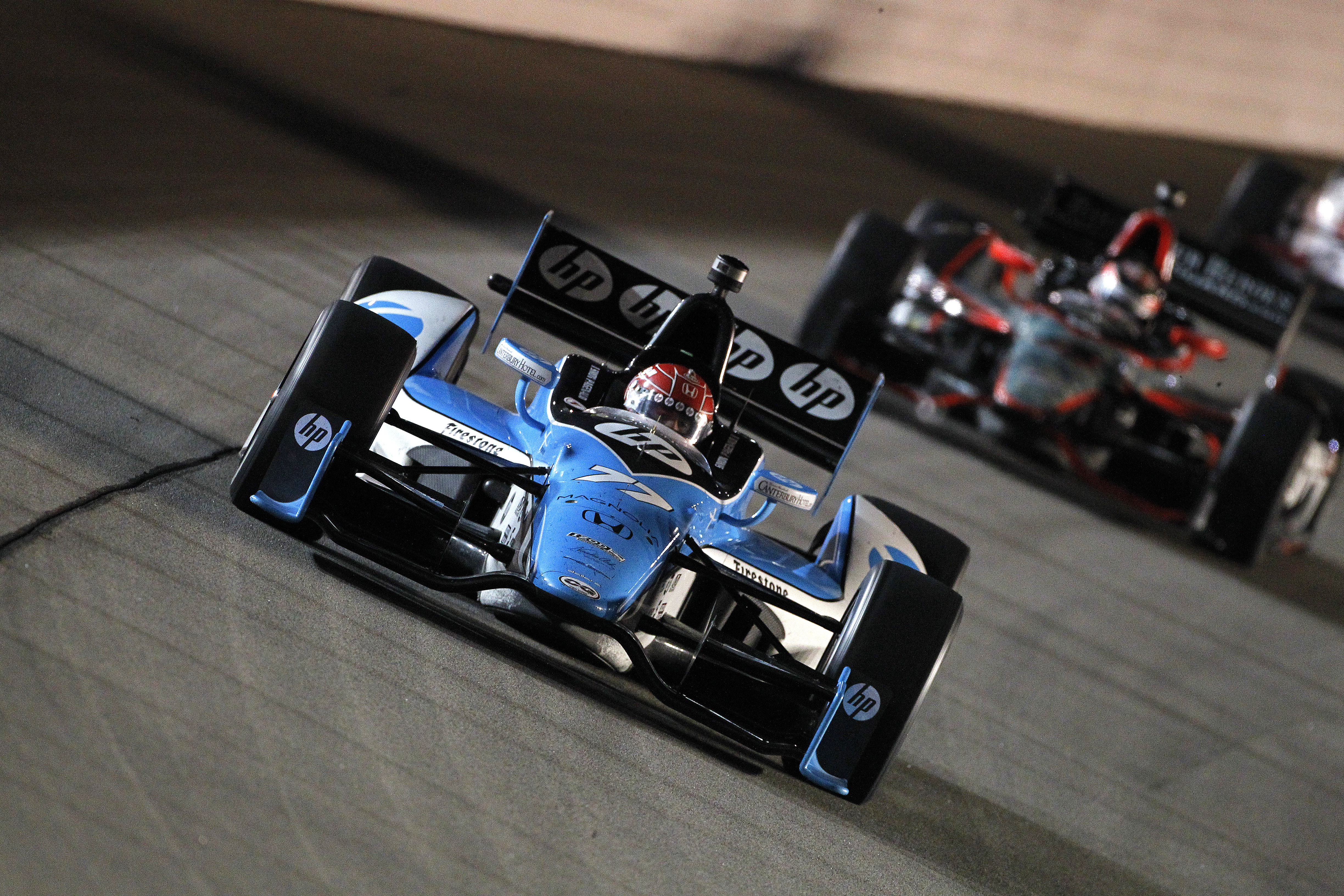 A predecessor of Robert Wickens at SPM, Pagenaud was an instant hit when he joined the team for his first full IndyCar Series campaign in 2012.
The Frenchman spent his formative years racing in the US, winning a Champ Car Atlantic title in 2006 and racing in Champ Car in 2007, but after the reunification of American open-wheel racing the following year he moved to sportscar racing, where he won an American Le Mans Series title in 2010.
By 2012 Pagenaud was back in IndyCar racing, and despite his 2007 and one-off Indy 500 appearance in 2011, he was classed as a rookie due to the number of ovals on the calendar compared to what he'd done before.
Pagenaud ran in the top 10 for his first three starts in the series that year, including an impressive podium finish at Long Beach, and secured a further three rostrum appearances on his way to fifth in the points.
His first win came mid-way through the following year and after more victories for Schmidt in 2014, 'The Captain' came calling with an invitation to Penske. The rest is history.
2 Robert Wickens – 2018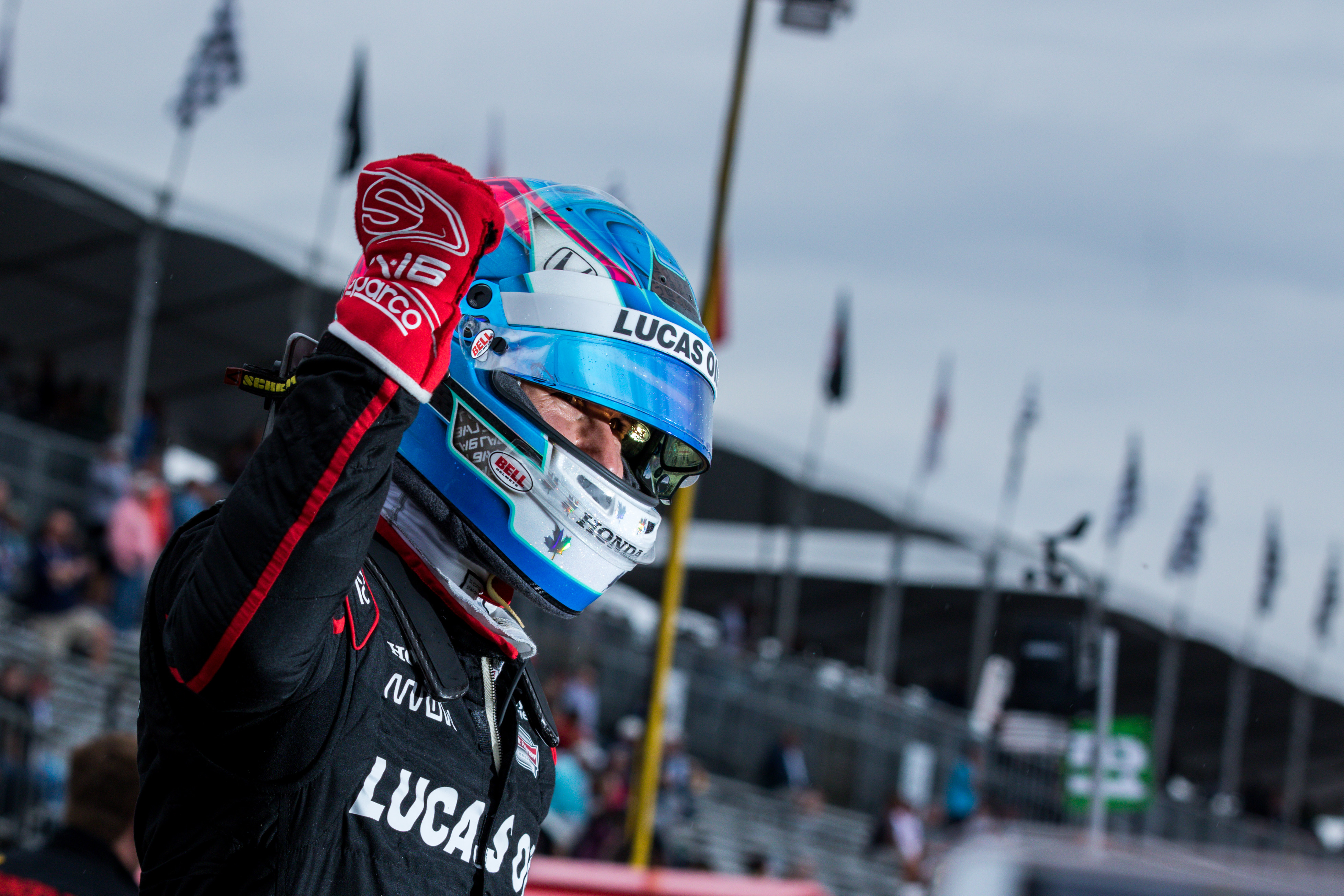 Sadly Wickens' IndyCar rookie season will be remembered for his season-ending crash at Pocono that left him with life-changing injuries that he is still recovering from.
Until then, Wickens' IndyCar story was one of a championship-challenging rookie.
One of two Schmidt Peterson drivers on this list, Wickens made his single-seater return with the team after spending six years racing in the DTM. He'd previously won the Formula Renault 3.5 title and finished second in MSV Formula 2 and GP3.
Time out of open-wheel cars proved to be of little hindrance to the Canadian, who claimed pole position for his debut race at St Petersburg and led all but two laps there. A late attempt for the lead from Alexander Rossi brought the two together and led to Wickens retiring, but he'd already left his mark on the series.
He made up for the disappointment of St Pete by finishing his first oval race at Phoenix in second, and claimed further podium finishes at the Indianapolis road course – where he led two laps – Toronto and Mid-Ohio.
At the time of his Pocono accident Wickens was sixth in the points and was knocking on the door of a race win. In missing the final three races of the year, his final standing slipped to 11th but that was still easily enough to give him rookie of the year honours over 15th-placed Zach Veach.
Since his accident Wickens has slowly been regaining the use of his legs and will be serving as a driver coach for O'Ward and Askew at Arrow McLaren SP, which has vowed to keep a car open for him should his recovery progress to a point where he can return to IndyCar.
1 Colton Herta – 2019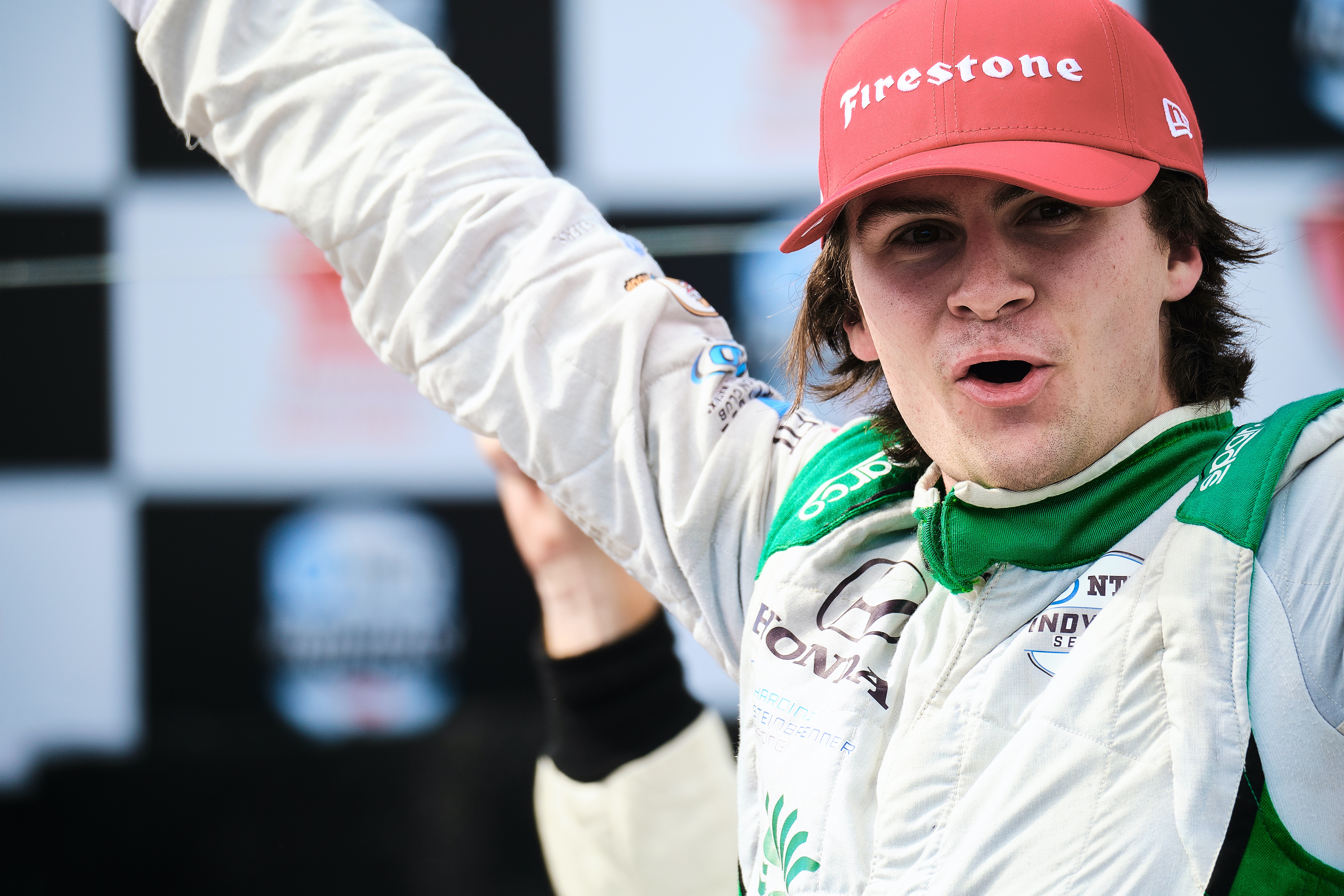 Felix Rosenqvist may well have won rookie of the year honours, and Santino Ferrucci may have been the darling of the TV broadcasts throughout 2019, but Colton Herta's debut season in IndyCar showed flashes of pure brilliance that instantly put him alongside the series elite.
After a solid eighth place finish at the season opener at St Petersburg, the 19-year-old became the youngest winner in IndyCar history by winning the series' first-ever race at Austin.
Will Power was the dominant driver on the day, but when his race ended with mechanical issues on the 46th lap (he'd led ever tour up to that point), Herta was in prime position to pounce. Herta led the final 15 laps of the race, setting the fastest lap of the event in the closing stages, in a performance that certainly defied his years.
Rotten luck with mechanical issues and in-race incidents dominated the rest of his season, but a career first pole position at Road America – another 'youngest-ever' accolade – and a second win at Laguna Seca proved to be high points.
The victory at the Californian circuit was more than just a win for Herta too, it was the continuation of a family tradition as it came 20 years after his father Bryan won his second CART victory at the track where he had famously been denied by Alex Zanardi in the legendary 1996 finish.