Formula 1's second pre-season test should yield a new fastest-ever lap of the Barcelona circuit this week, ahead of a year in which many lap records fall.
Valtteri Bottas's 1m15.732s from the first week of testing was only three tenths slower than the track record, which is his 1m15.406s pole lap from last year's Spanish Grand Prix.
It is also half a second faster than the quickest time from pre-season testing at Barcelona last year.
After just one morning of testing last week, Renault's Esteban Ocon predicted that "we're going to probably break all the lap records" in 2020.
An initial assessment of F1's fastest laps makes that look like a very realistic possibility.
Last year, new fastest-ever lap times were set at 14 of the 21 circuits.
Of the seven that did not change, the German Grand Prix at Hockenheim is not part of the 2020 schedule and the Chinese Grand Prix has been postponed.
And while Charles Leclerc set a new pole position record at the Belgian Grand Prix, it was not the fastest F1 lap around the circuit – Q2 the previous year was mighty fast, a second quicker than Leclerc's 2019 time.
Track conditions and the bigger wings of 2019 creating more drag might well have contributed to this, but based purely on the gap between qualifying times and the fastest lap at Spa that looks like the toughest record to beat in 2020.
The other circuits where a new fastest lap was not recorded in F1 last year were in Italy, Singapore, Russia and Brazil.
However, the deficit was only a matter of tenths, which means decent track conditions should facilitate new records in 2020.
Initial estimates from testing suggest this year's crop of cars are around a second faster than their predecessors.
"A Formula 1 car always feels quick but now the 2020 cars are, I think, going to be the fastest Formula 1 cars in history," said Carlos Sainz Jr.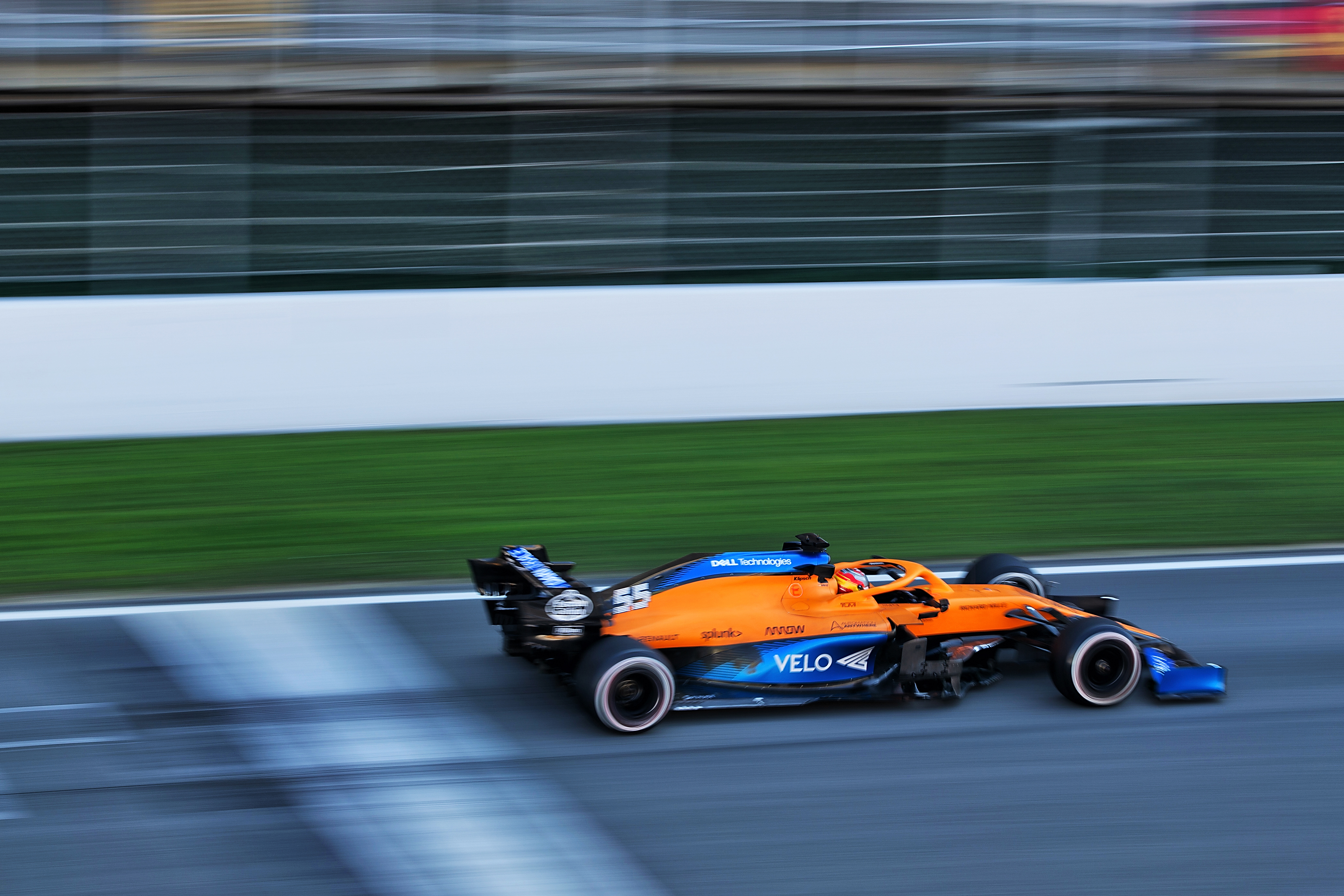 "As soon as I started pushing, and without pushing too much, I did a 1m18s.
"I was like, 'wow this is very quick, maybe we found something'.
"But then you see people doing 1m17s, 1m18s, so it's not only me, everyone is going very very quick out there."
Sainz said that happened with cooler temperatures and no wind, and a grippy track, which he called the "ideal" conditions to drive an F1 car.
So it could be that Barcelona has simply offered a perfect storm of factors to facilitate rapid lap times compared to last year.
Other variables might derail Ocon's prediction that every record will fall in 2020.
However, the speed of last year's cars and the small difference at the tracks where there were not new records in 2019, combined with year-on-year evolution, are strong supporting factors to his claim.
As Ferrari's Sebastian Vettel says: "On paper, they should be the fastest cars".