New Renault Formula 1 signing Esteban Ocon says he has never felt as much grip as he did driving the team's new R.S.20 in pre-season testing.
Ex-Mercedes test driver Ocon returns to an F1 race seat this year at Renault for the first time since losing his Force India drive at the end of 2018.
The first morning of F1 pre-season testing at Barcelona started with faster lap times than were set over the entire first week last year.
When asked if he could spot differences between the new Renault and the Mercedes he tested last year, Ocon said comparing different cars was difficult but was impressed by how quick the pace was on Wednesday.
"There is always differences," he said. "But to be honest, the amount of grip there is this year already [noticeable].
"If you take into account the fastest lap time, we're already faster than the fastest lap time of last year's first day.
"I think the cars are just evolving year by year.
"It's hard to compare. But the amount of grip I feel now I think I've never felt it before."
Mercedes' Valtteri Bottas topped the opening morning by 0.062 seconds ahead of Sergio Perez's Racing Point, as both drivers lapped fractionally quicker than Nico Hulkenberg's test-topping time from the first week of 2019.
"I've never gone that fast in some corners before, so it feels good" :: Esteban Ocon
Asked by The Race if the track conditions surprised him, Ocon suggested it was more about the year-on-year evolution and predicted record-breaking pace from the 2020 cars.
"I don't know if it's the track but to be honest, I drove on Monday and it's impressive those new cars, I have to say," he said.
"I've never gone that fast in some corners before, so it feels good.
"It's definitely exciting, because that's just going to go faster and faster.
"We're going to probably break all the lap records I reckon this year."
Renault has targeted much-improved performance with its R.S.20 and Ocon said the car was a "healthy" starting point.
The ex-Manor and Force India/Racing Point driver said there were no signs of "an issue you're trying to solve for the whole winter" and that Renault had a "solid" base.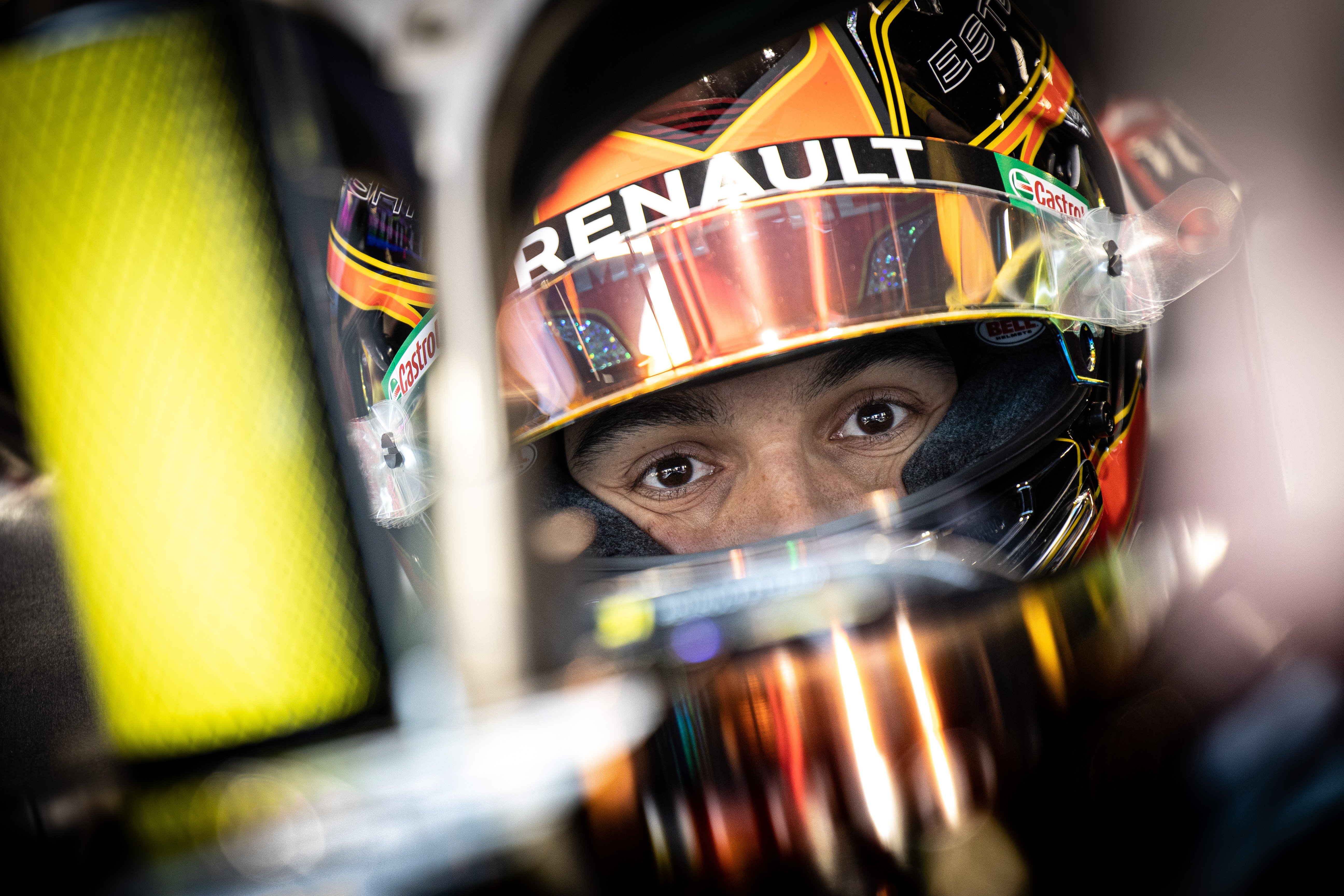 "We completed our morning programme, which was nice, without any issues," he said.
"The car feels very good to start with. It feels wellborn, it feels predictable."
Images of Ocon behind the wheel on the first morning led to queries about whether his helmet might be clearing the top of the halo.
However, when asked by The Race, Ocon said there was no issue with the cockpit protection device.
"I'm legal and I have a really good position in the car," he said.
"So, I had the FIA extraction test yesterday, I'm clearing nicely and I feel good.
"I have a good position. It's nice."