In retrospect, the 2010 Formula BMW Europe Championship was the launchpad for a group of drivers who have gone on to extremely diverse success across motorsport.
Fourth place in the standings went to Carlos Sainz Jr, then in his first year of car racing, now one of the kings of Formula 1's 'Class B' with McLaren.
Third was Timmy Hansen, before he diverted back into his family's tradition rallycross path – a course that would eventually make him a world champion.
And though champion Robin Frijns never achieved the F1 chances he came close to, he remains a Formula E frontrunner after success across a huge range of categories.
But the man who Frijns only overhauled late in the season to seal that title has been comparatively under the radar. In 2020, that might change.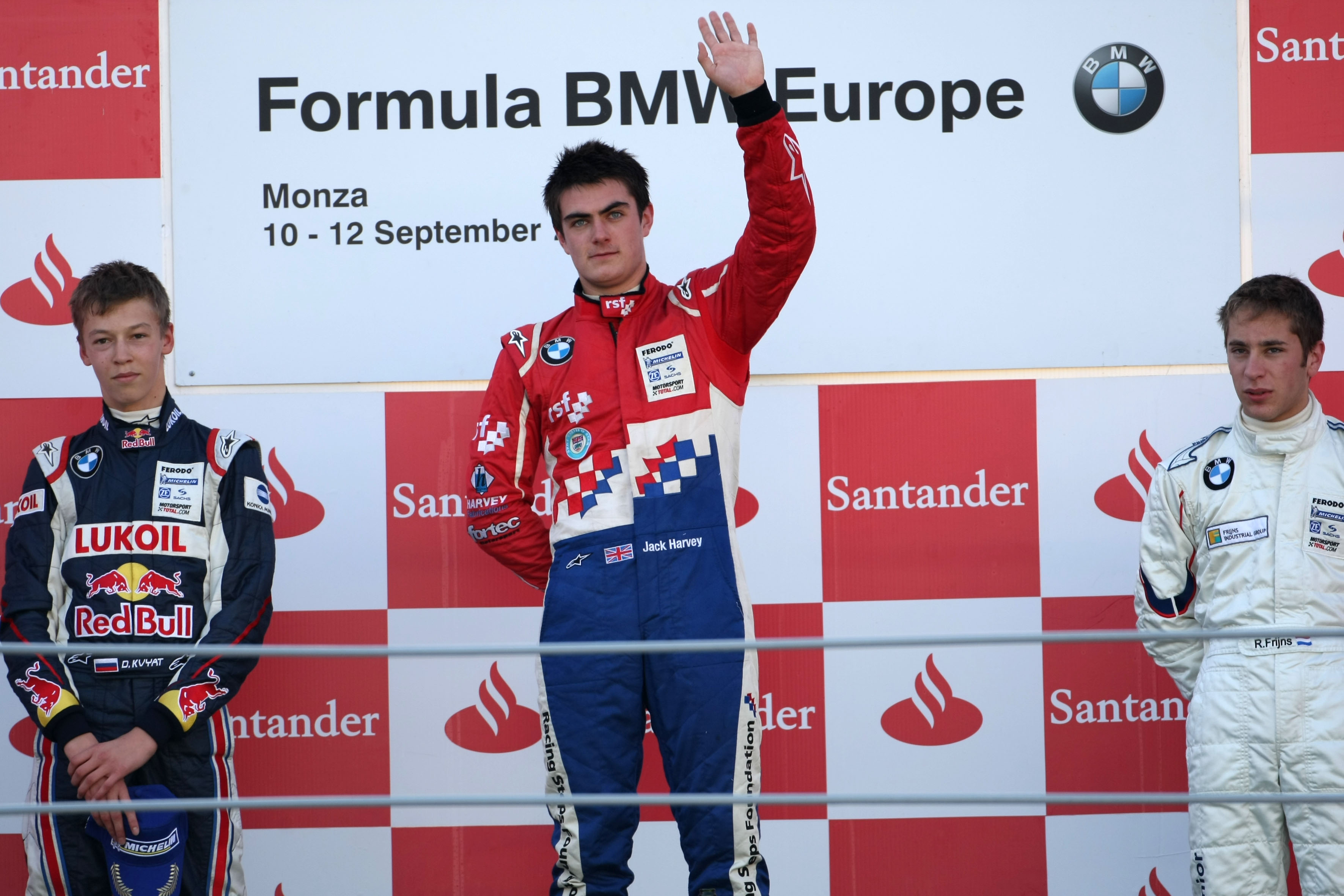 After three years of partial campaigns that have led to continually improved results, Jack Harvey is ready for his first full-time IndyCar campaign in 2020.
Last year the British driver broke into the top 10 for the first time, and clinched a breakthrough first podium finish at the Indianapolis road course. Now, with a full slate of races ahead, and the proven Andretti Autosport squad around him, he's ready to continue climbing.
A full-season campaign has been a long time coming for Harvey, whose junior career post-FBMW featured a British Formula 3 title and two runner-up finishes in the Indy Lights standings but then stalled to the extent that he spent 2016 on the sidelines before beginning his run of partial IndyCar campaigns.
Despite the wait for a proper opportunities, Harvey hasn't been deterred, and sees the measured approach taken by Meyer Shank Racing, with which he's spent his entire IndyCar career, as something that will come to benefit the team long-term.
"The generation of people that I raced against on my way to this point in my career was obviously very competitive, very strong because you see how well they're all doing across a wide variety of motosports," he told The Race. "Knowing that I've already competed against a lot of them and done very well just makes me feel good when I see them doing very well.
"At no point did I feel any resentment or anything like that, if anything I went the other way and hoped that I'd see them do really well because I felt that I could also do really well if I was in that situation.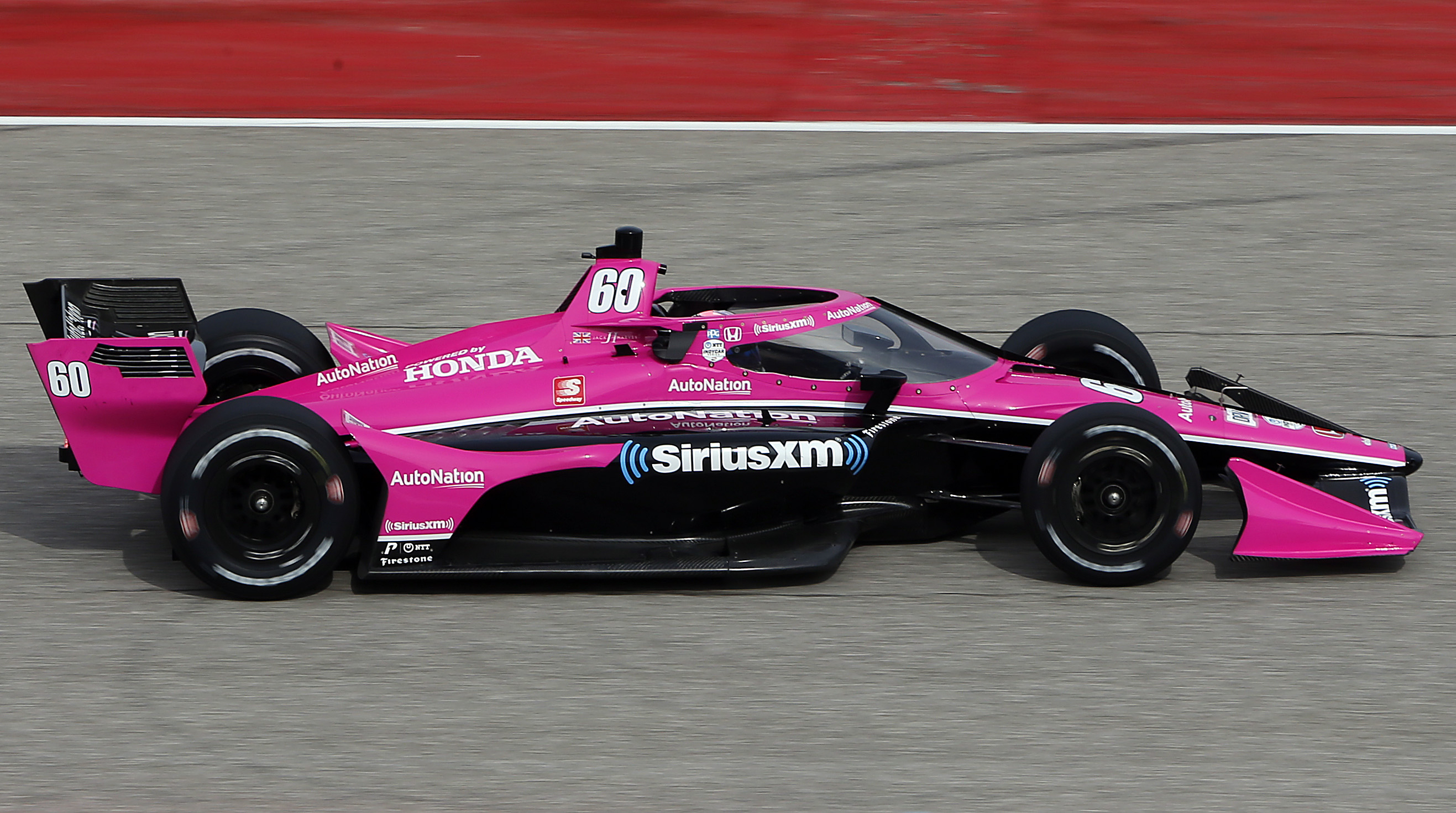 "I remember sitting down with Michael Shank after the [Indianapolis] 500 in '17, we kind of thought out this plan. In reality I had no problem with how long it took if we could get back to a full-time drive.
"Naturally as a driver I want to come in and race right away but I thought the schedule that we've had has been pretty great in so many ways. We just had to be realistic about what the budget allowed us to do and I think because of that it gave me some more time to digest what I needed to do better."
The full-time schedule – which will be one race more than his entire IndyCar career to date – will also give Harvey and MSR a chance to build on momentum over the course of the year, something he admitted has been a challenge in the past with him often having to sit out for two or more races at a time, aside from a six-race run last year.
"Although we'd like to finish the season in the top 10 in points we're also not here to just finish in the top 10, we're going to try and win every single race" :: Jack Harvey
"I think that's one of the biggest things for the year, honestly. Having momentum for every race, not just for me but for the pitstops, all the crew guys, it's going to be massive," Harvey said.
"There's been a few times where I felt like we had momentum then we had to miss three races and when you come back, it's not that momentum's exactly lost but everyone else has still got theirs and they were able to refine stuff and whatnot.
"Going full-time, obviously the biggest perk of that is the consistency, the continuity that if I'm working with a particular thing with my driving that the next session or the next weekend I can go and immediately start to do that whereas before it was about shaking the cobwebs off, kind of, and then getting into the weekend.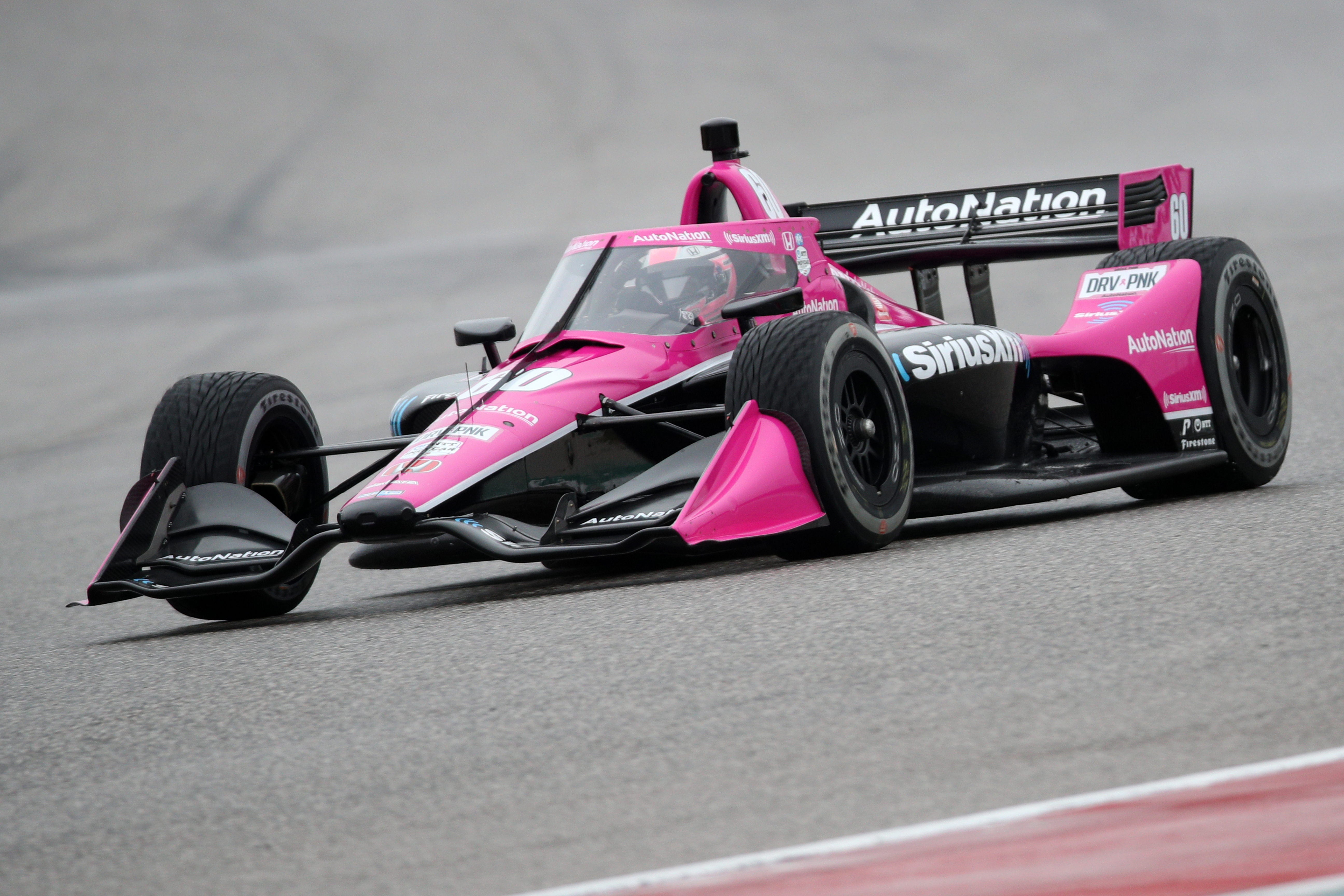 "Sometimes it was an extreme wait, I mean only doing six races you're doing less than a third of the year – that was hard because you're racing against the best guys in the world and you've got no testing, you're literally arriving and driving and that was really quite challenging, probably more challenging than I give it credit for.
"I would say that the way that MSR went about it and the way that we stuck with them to go about it has just shown that hopefully we've created a long-term sustainable team as opposed to coming and leaving straight away."
Capitalising on that momentum will be key for Harvey and MSR this year. In their six-race run at the beginning of last year they opened their account with a brace of top-10 finishes at St Petersburg and Austin, before cracking the top three at Indianapolis, showing that the continued track time yielded stronger results.
"There's an awful lot to learn from Andretti Autosport. They're champions for a reason, they understand how to put together a season-long campaign" :: Jack Harvey
Now with 17 races ahead, Harvey is eyeing consistent top-10 finishes, and potentially more silverware.
"I'd like to see us on the podium several times, I'd like to see us racing in the top five and finishing in the top 10," he said. "I think if you're achieving those goals then hopefully a win is just around the corner.
"I think ultimately IndyCar is so competitive that being consistent is the goal and I would like to see us end the season in the top 10 in points.
"Although we'd like to finish the season in the top 10 in points we're also not here to just finish in the top-10, we're going to try and win every single race."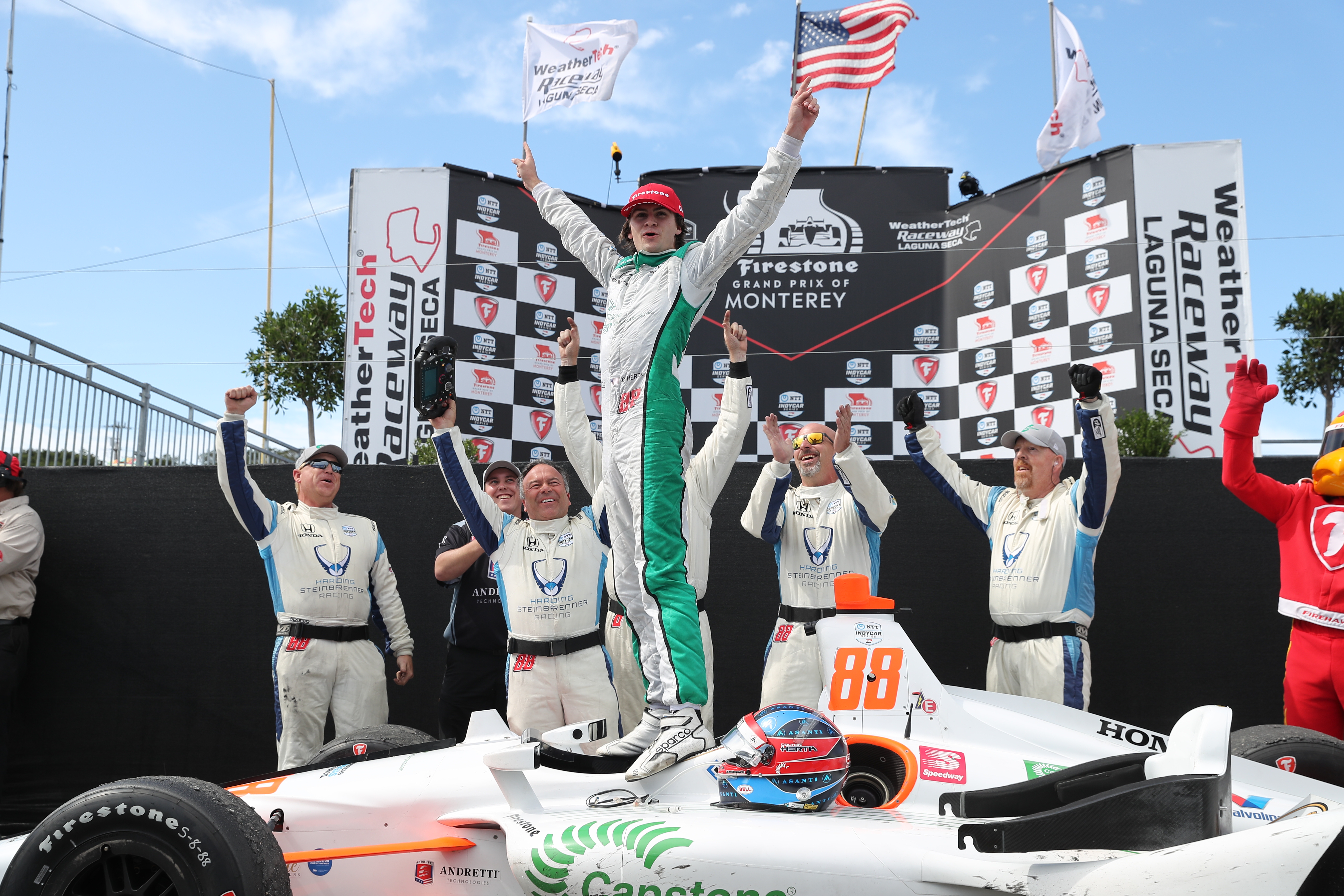 This season MSR will be one of the proven-championship-winning Andretti squad's satellite teams, marking a return to the alliance that got MSR's IndyCar foray off the ground in 2017 before it aligned with Schmidt Peterson for two seasons – replaced in that relationship by McLaren for 2020.
Andretti satellite entries have proven to be successful in the past, most recently with Colton Herta (pictured above) winning two races in his debut campaign last year in an Andretti-supported Harding Steinbrenner entry, and that's something Harvey says provides great encouragement.
"I just saw it as an added bonus, they've been so competitive with the cars that they partner that aren't Andretti Autosport cars," he says. "Seeing how well they've all done certainly is encouragement for us and gives us a good sense of optimism that we can achieve the same thing."
Aligning with Andretti after three seasons under the Schmidt Peterson umbrella also gives Harvey access to a stable full of race-winning drivers that he can lean on to help him move forward further.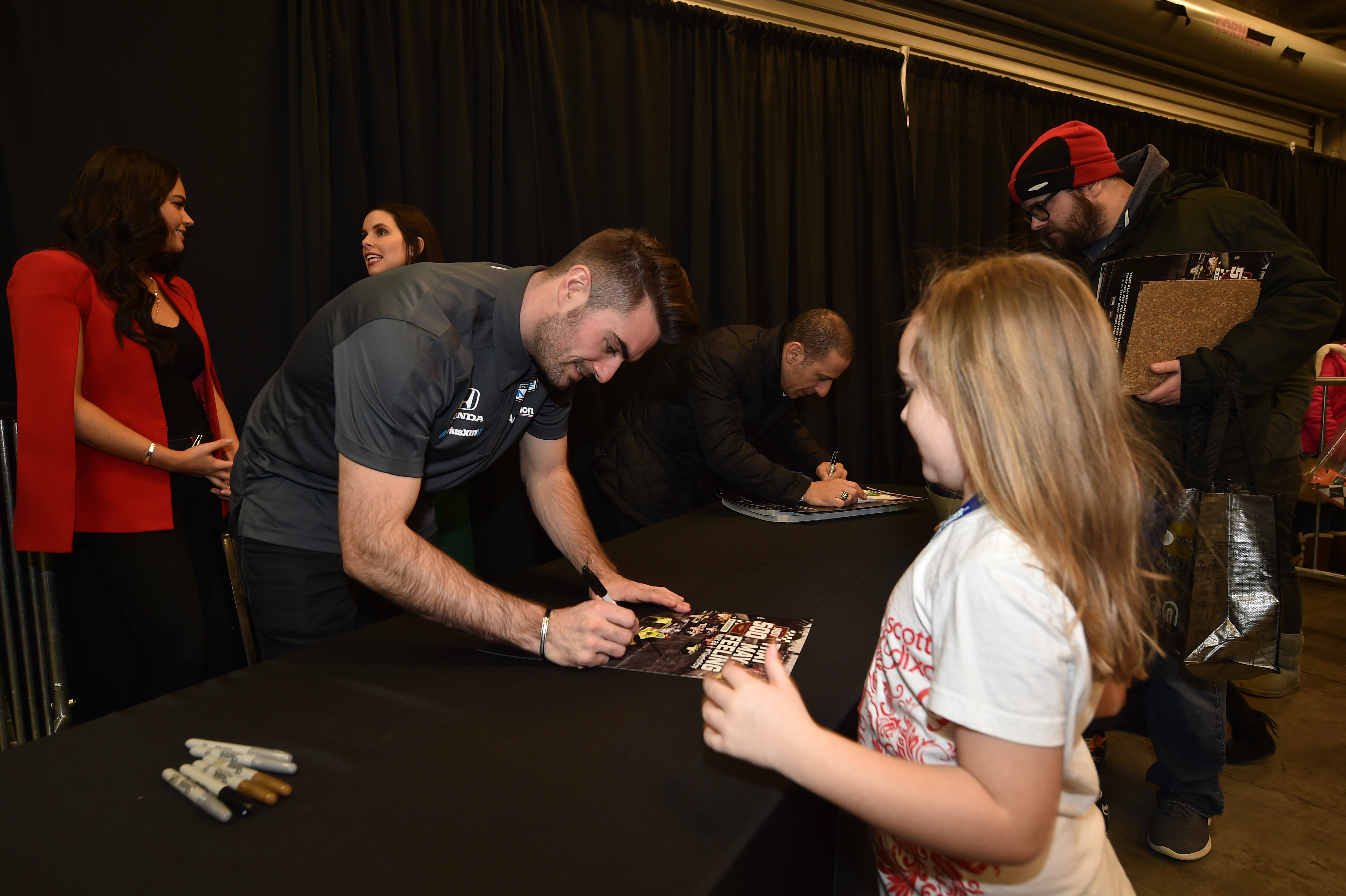 "There's an awful lot to learn from them. They're champions for a reason, they understand how to put together a season-long campaign.
"On the whole I think there's an awful lot to learn from everybody there and in terms of engineering and stuff like that. All of our debriefs are going to be in the same place, I've spent a lot of time at the factory with my engineer, and then obviously the other drivers are there, and I think a lot of it is just having that ability when I've got a question to be like 'hey Alex [Rossi], what do you think about this?' and just spitball and throw ideas around.
"I think one of the big positives about the partnership in general is the great team-mates that I'm going to have throughout the year."