Disney, a debut win and a 20-year wait – and counting – for the next one.
It's a classic IndyCar underdog tale that's played out in reverse.
Dreyer & Reinbold Racing has become a perennial one-race team, contesting the Indianapolis 500 as its only major IndyCar event each year since 2013.
But in 2020, despite the coronavirus intervention, it will compete in more than one event again, with its driver Sage Karam looking to do something the likes of Justin Wilson, Simon Pagenaud, Paul Tracy, Mike Conway and Ryan Briscoe couldn't: to win another IndyCar race for DRR, ending 20 years of waiting.
The first win came back in 2000, at the hands of Robbie Buhl in a fairytale ending at Walt Disney World Speedway.
Buhl had bagged his first win at New Hampshire in 1997 with Team Menard, and scored three more podiums by the end of 1999.
But for 2000, he wanted a new challenge and something to secure his future, and that came in the form of joining Dennis Reinbold – still at the helm of the team today – and Eric de Bord to form Dreyer & Reinbold Racing.
"I got to be the grand marshal for the Disney World Parade the next day! My kids now when I remind them of that, they're like 'you're so weird!'" :: Robbie Buhl
It wasn't the Indy Racing League's golden era in terms of the level of competition, with CART thriving at that point with its packed grid of top teams and star drivers.
But the IRL, buoyed by having the Indianapolis 500 on its calendar, plugged on and would soon become the leading series.
Reinbold – a successful businessman – had family involved in building and servicing cars at Indianapolis for decades, and for him, any opportunity to get involved was welcome.
At this point, a stereotypical sign-off might be 'little did he know, he'd achieve instant success'. But recalling the story to The Race, Reinbold says he hadn't ruled out a debut win in his typically optimistic fashion.
"I was confident with our guys and the team," Reinbold says.
"But nobody could have expected that we would come out and win our first race.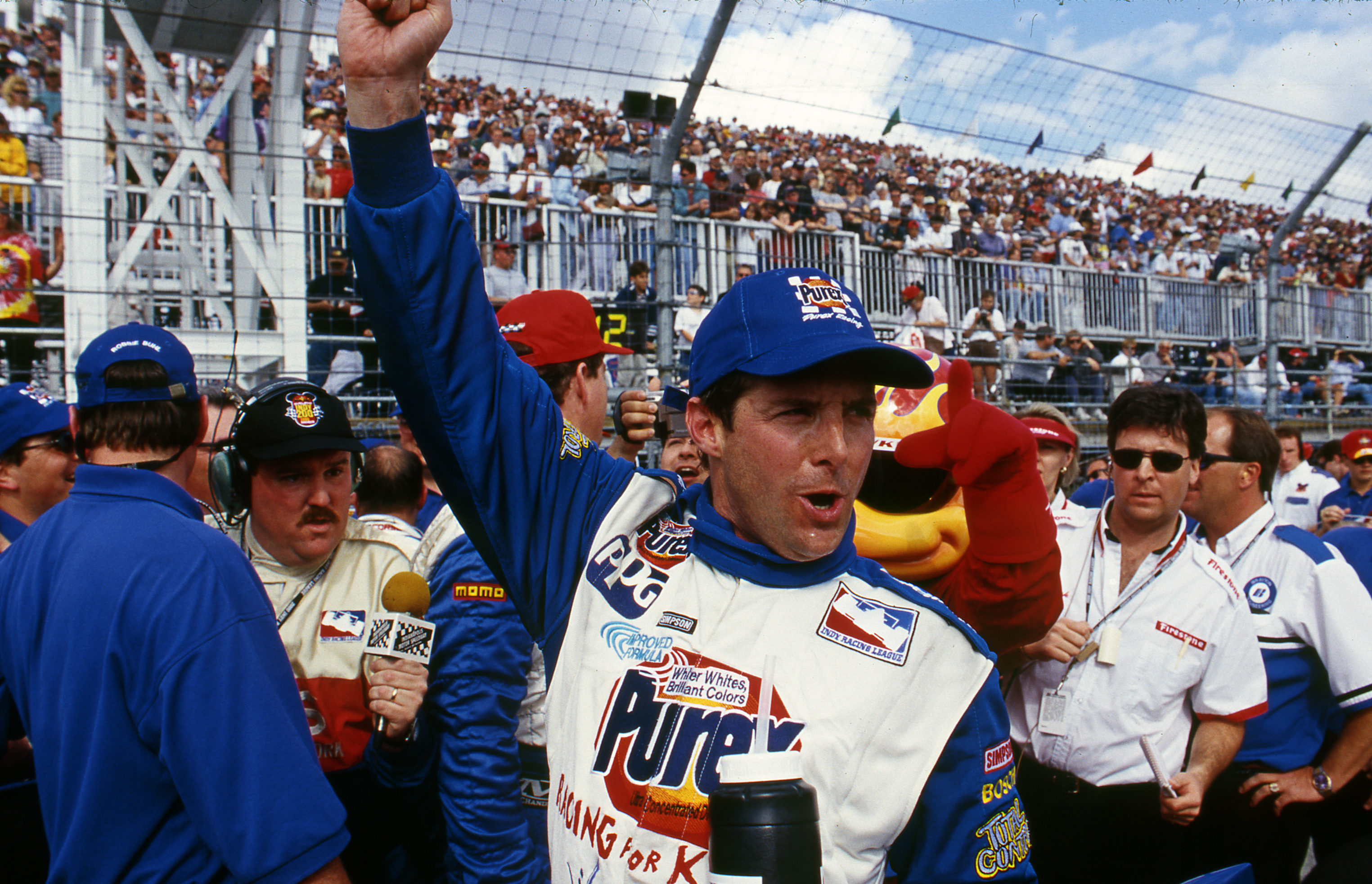 "Yes, surprising, but Robbie was fast and we knew we were competitive. So you never know.
"Things just fell in place for us that day. There are other days where we had the car to beat on many occasions and we had a blown motor or something like that and we couldn't get it done. I guess it evens out."
Buhl picks up the story, remembering what he believes was the key decision in the lead up to the January victory that would establish the team for years to come.
"I do remember one thing, we had the older G-Force car and we thought 'shall we go to this race and run this old G-Force car and kind of start working together'," Buhl tells The Race.
"We said no, let's buy a new G-Force. That was a big thing as we got a new G-Force, thought 'let's go down there with full intent, putting a proper effort forward to be in a position to win the race'.
"That was the first time out with that new car and I remember that being a big decision for us and I'm very happy we went with that approach.
"I've always liked one-mile ovals and I'm a huge Disney fan so winning there was really cool!
"That track is no longer there, they have taken it down. It's cool to have that memory."
The Dallara proved the chassis to beat over the course of the year, but the G-Force was capable of big results also – with Juan Pablo Montoya using one for his incredible win on his Indy 500 debut, deepening the successful debut theme for the year.
But Buhl's win required more than just raw pace. In fact, it needed spades of luck.
The Walt Disney World Speedway was a one-mile test of will, with varying corners and banking. It was only finished in 1995, but 2000 would be its last IndyCar race as organisers struggled to find a suitable date for the following season owing to the close proximity to the Super Bowl in Florida.
Even though the track remained until it was razed in 2015, little did the likes of Disney fan Buhl realise they were competing in the last 200-lap contest for America's top-tier of single-seater racing at the track.
The 2000 race really changed into top gear with 17 laps to go, as the top three jumped the field after the final caution and drove away, with Buddy Lazier (Hemelgarn Dallara-Oldsmobile) leading owner/driver Eddie Cheever's Dallara-Infiniti and Buhl in Dreyer & Reinbold's G-Force Infiniti – and Panther Racing's Scott Goodyear the fastest car on track but too far back to mount a charge.
With nine laps left, Lazier caught traffic and Cheever dived down the inside to pass both cars and take the lead, and a lap later Buhl followed to take second as Lazier had gathered marbles on his tyres from going off-line.
Buhl – who had complained of understeer earlier on – closed onto the back of Cheever's rear wing with five tours remaining. Running in the dirty air should have only induced more understeer and made a pass for the win difficult. But it didn't matter, as with two to go, Cheever repeated Lazier's woe, forced off the racing line trying to pass a backmarker.
From the outside it looked like Lazier and Cheever had literally lost all power, but they actually did well to keep their cars out of the wall such was the lack of grip up on the outside of the track.
Tied to the bottom, Buhl held on for what became a comfortable victory, beating that year's eventual champion Lazier – who pulled off a dive on Cheever at the last.
It was a dream result for Buhl, who had started on row 11 of the grid.
"It was, as a driver, great satisfaction," says Buhl. "But as a team, putting that together from an operational and business standpoint, it was a good shot in the arm to say 'hey, we can provide results'.
"It's kind of strange because there was no podium set-up for the race, it was just out on the track, but one thing that was cool was I got to be the grand marshal for the Disney World Parade the next day!
"Again I love Disney so that was a cool thing. My kids now when I remind them of that, they're like 'you're so weird!'. I'm like 'no, I really liked that, it was cool!'"
Buhl had a strong first half of the season, but fell away in the second half – struggling even to breach the top 10 and finishing eighth in the standings.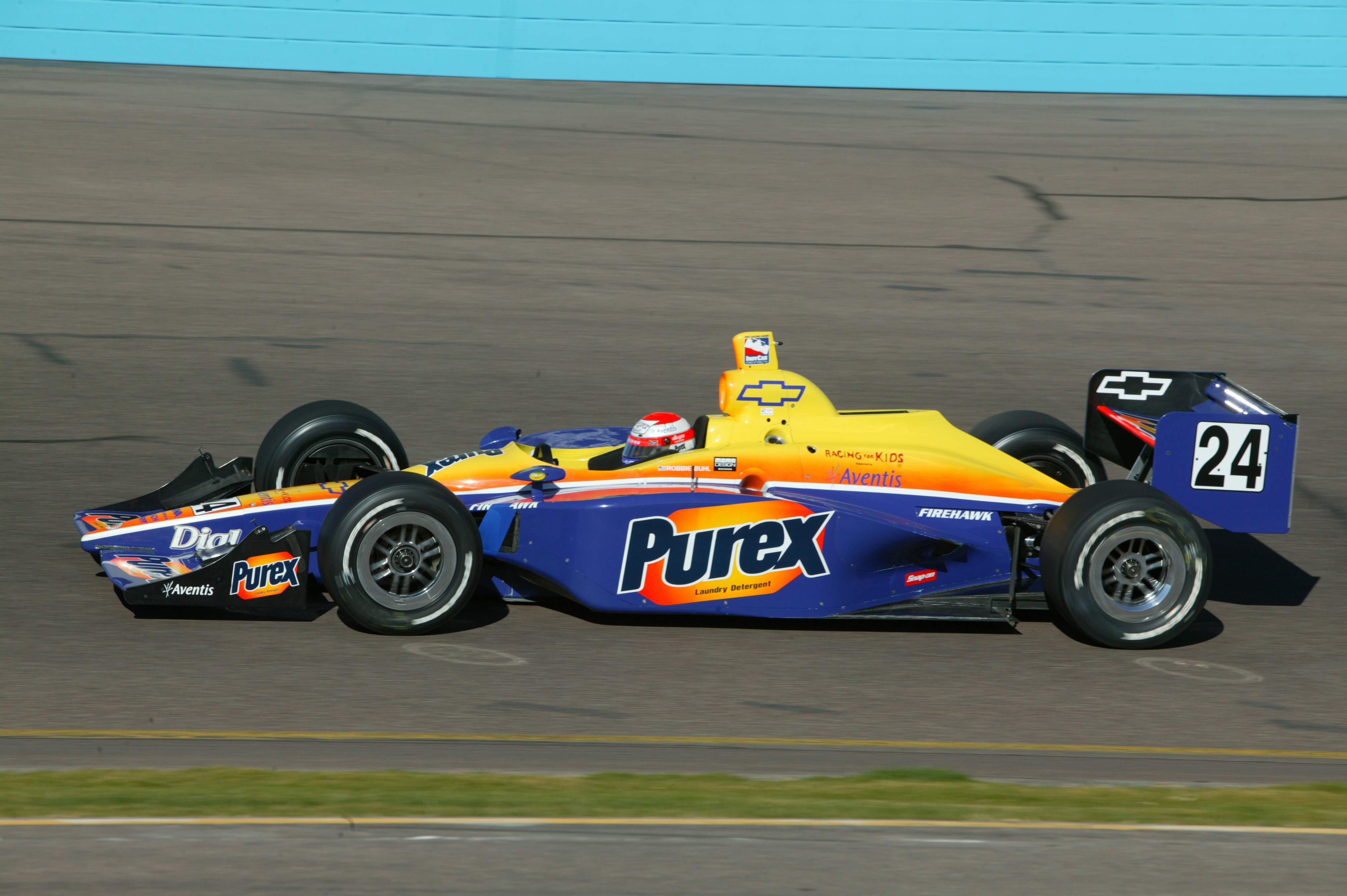 He'd manage a couple of thirds in 2001, but after that the combo would only achieve seven more top 10s before Buhl called time on his driving career before the 2004 Indy 500. He remained part of Dreyer & Reinbold until 2013 when the team ended its full-time presence following the Indy 500.
In 2020, it's a kind of fresh start for Dreyer & Reinbold, not completely unlike 2000.
The squad – with Karam at the wheel – was supposed to contest the St Petersburg season opener but that was cancelled. Instead Karam is doing the Indianapolis road course race this weekend and potentially another round after the Indianapolis 500, where Reinbold says the team will have two cars out competing.
Karam has had a whirlwind time since the coronavirus pandemic kicked off, starting with missing what should have been a key race for his and DRR's expanded programme.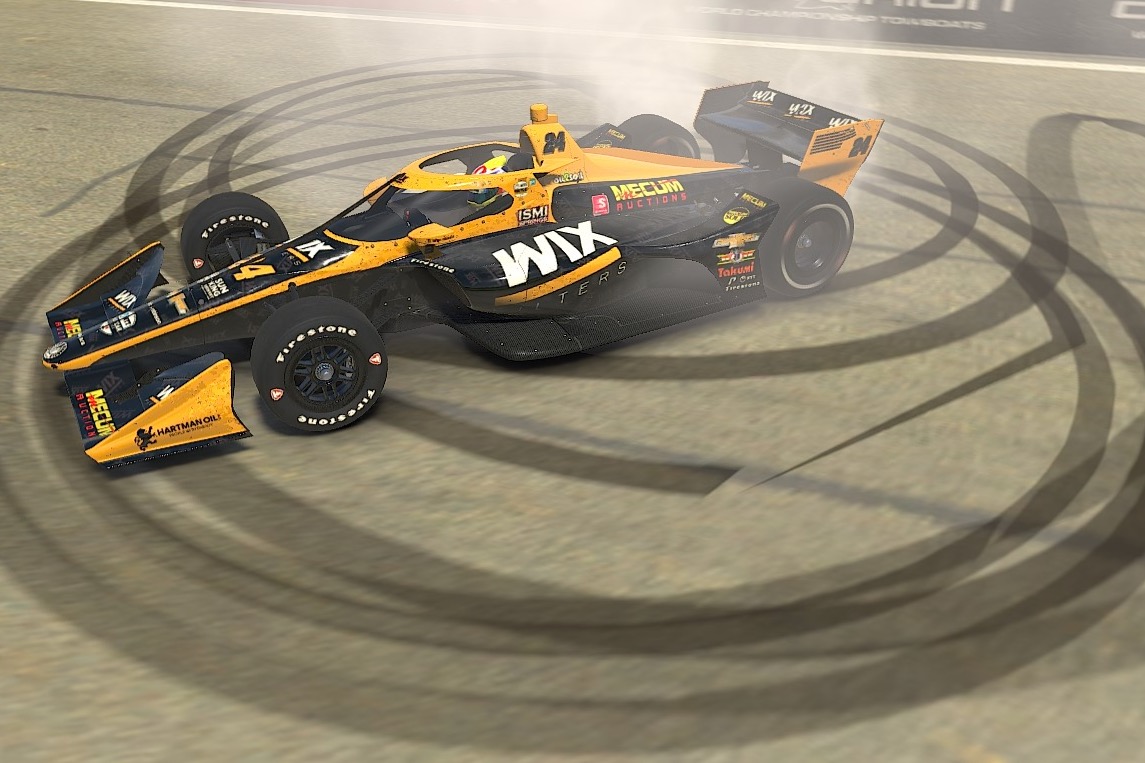 Then the experienced simracer won the first race of IndyCar's iRacing Challenge, but struggled in subsequent rounds with various issues.
Then he got to set up Mario Andretti's simulator for him ahead of the American motorsport hero's appearance in The Race Legends Trophy!
Now DRR is looking to expand once more, and just like in 2000, many things are new. It believes it has genuine road course pace, and that will be proven true or false this weekend when it contests the Indianapolis road course round as its new first event of the season.
As for Buhl, he has taken the decision to leap into team ownership/management once again, and his new team also kicks off its season this weekend as Citrone Buhl, with Spencer Pigot driving a Rahal Letterman Lanigan-prepared car.
Both Dreyer & Reinbold and Citrone Buhl will be hoping to rekindle the success of DRR and Buhl at Disney in 2000 and score a debut/return victory. Both will struggle to do so, but no one would have realistically backed Buhl to win in 2000, and he did.
With thanks to the Indianapolis Motor Speedway archive for pictures