As part of a look back at Chip Ganassi Racing during its 30th anniversary in May 2020, The Race spoke to Juan Pablo Montoya about his rookie win at the Indianapolis 500 in 2000, and the implications of that result with then team boss Mike Hull.
A record that stands for over three decades does so for a reason. Thirty-four years passed between Graham Hill's rookie win at the 1966 Indianapolis 500 and Juan Pablo Montoya becoming the next person to win the legendary race on their first start.
Montoya's 2000 Indy 500 win was one of countless race victories for Ganassi. But it was by far the most significant win for American motorsport.
Ganassi's run of late-1990s success began amid a crack in the very existence of US single-seater racing, with the breakaway Indy Racing League set up by Indianapolis Motor Speedway chief Tony George taking on what was then the CART-run Indycar World Series – and taking the Indy 500 with it.
"We were crossing a line in the sand that had been drawn where you had the CART owners on one side and you had Tony George and the owners from IRL on the other side" :: Mike Hull
It was a volatile atmosphere at best and toxic at worst between the two series. The IRL initially reserved 25 of the 33 places on the Indy 500 grid for full-time participants in its championship. CART threw its weight behind a rival race at Michigan called the US500 on the same day as Indy. The IRL's new regulations for 1997 took it in a dramatically different technical direction to CART, with the cars now totally incompatible.
Amid all those moves, it was no surprise that crossover between teams and drivers was very rare – and non-existent among frontrunners.
Ganassi chose to stick with CART and won the first title of the 'split' era in 1996 with Jimmy Vasser. Alex Zanardi (below) then took the next two titles before Montoya destroyed allcomers in his rookie year in 1999. That Ganassi domination was founded on a strong Reynard chassis and powerful Honda engine, with a number of star personnel behind the scenes including ace engineer Morris Nunn key to success.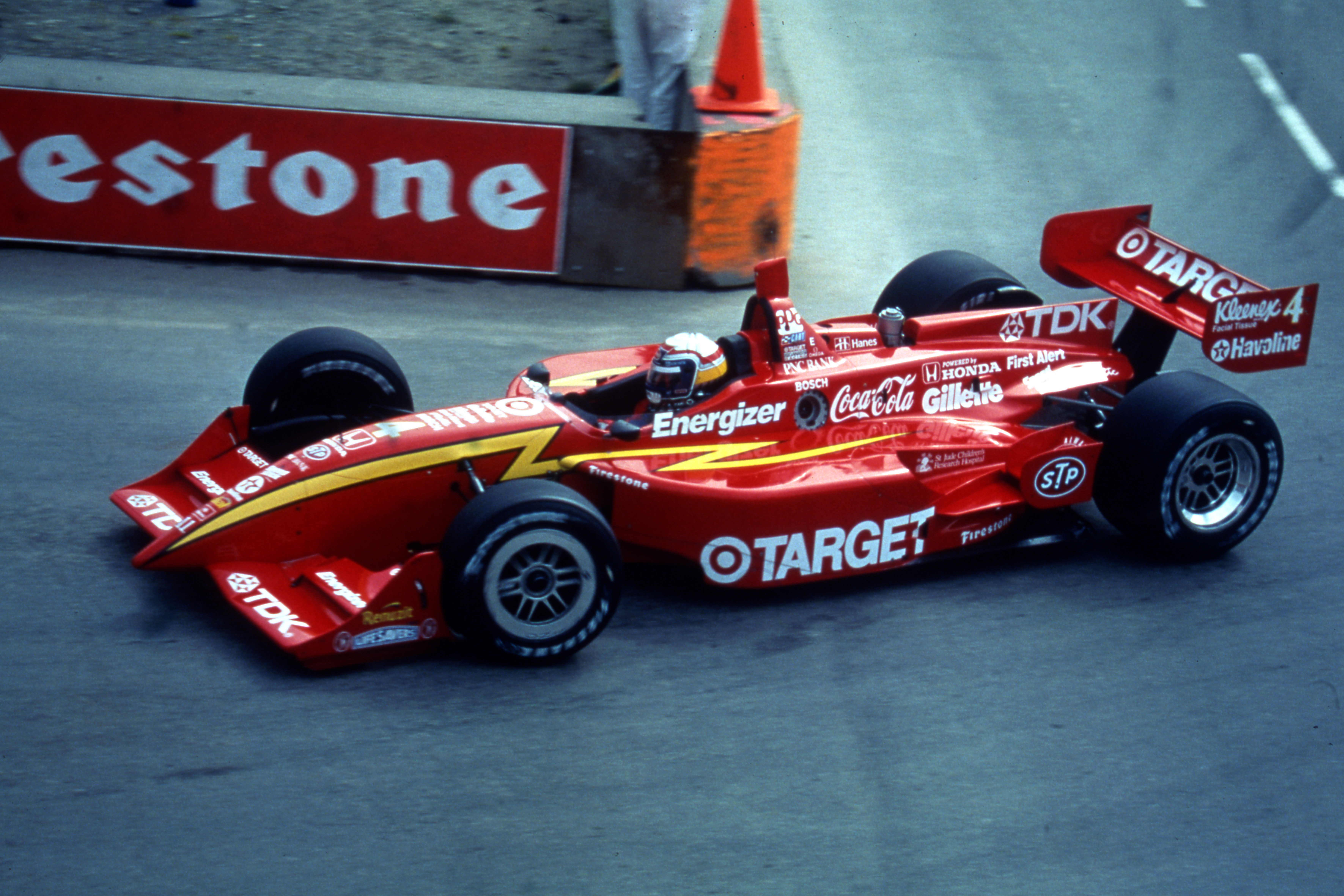 Ganassi, being the powerhouse it was in this period, held a lot of weight in what it did on and off the track. After four years of Indianapolis absence, it was the first major team to break the mould and sign up for the 2000 Indy 500, the first time since the split one of CART's major players would do the event or anything to do with the Indy 500.
To realise just how significant this move was, bear in mind that even Roger Penske – arguably Indy's biggest fan, now the owner of the track – wasn't even competing at Indy at this time due to his team's CART allegiance. Both his cars failed to qualify in 1995, and Indy's most successful team had to bow out of the event with its tail between its legs until a spectacular 1-2 on its return in 2001.
Then Ganassi team manager at the time, Mike Hull – now managing director and in his 28th season with the team – actually wanted to go back to Indianapolis sooner than 2000, but owner Chip Ganassi made the call to wait and go for the millennium year.
"In terms of being accepted, we were crossing a line in the sand that had been drawn where you had the CART owners on one side and you had Tony George and the owners from IRL on the other side," says Hull.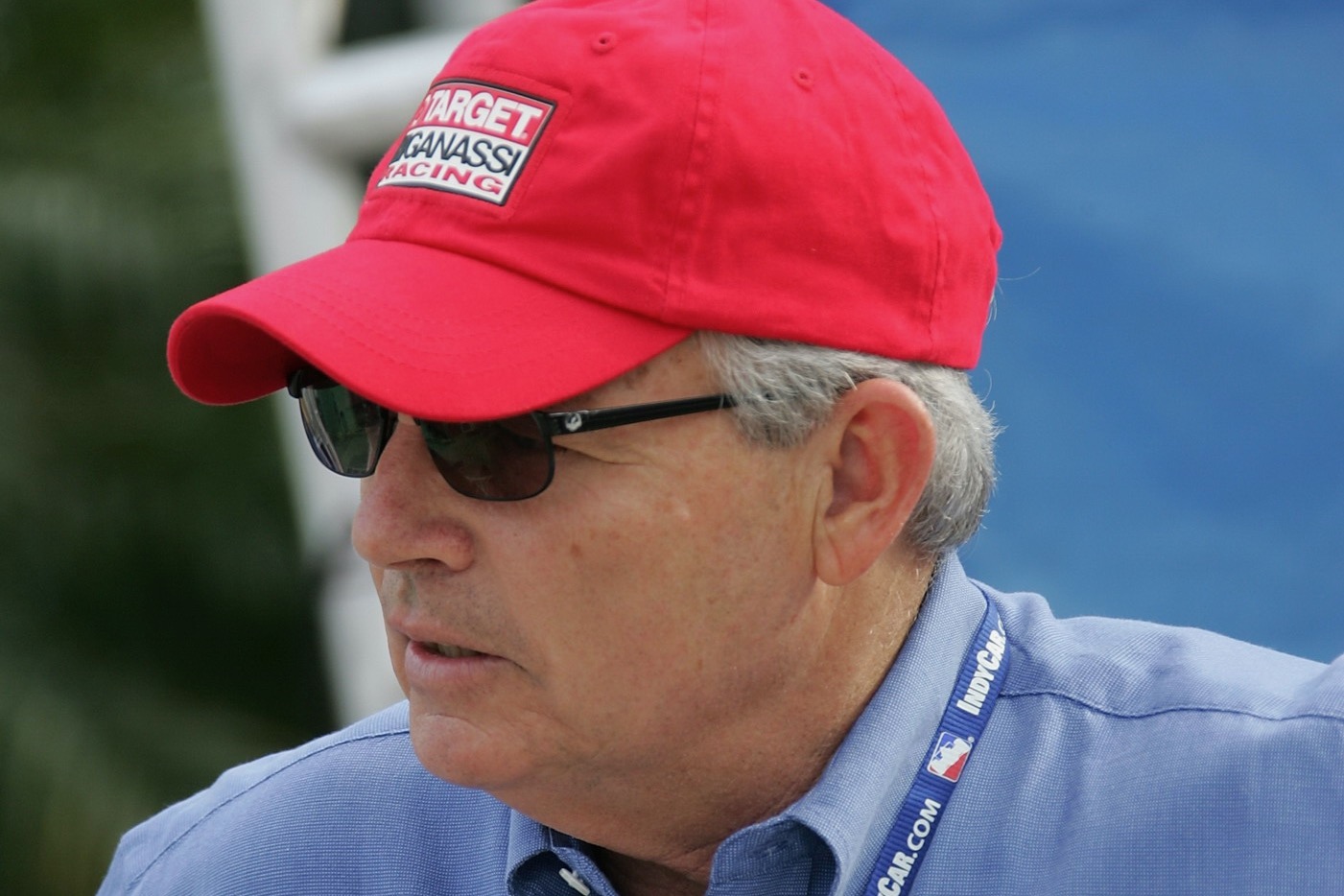 "He [Ganassi] looked at where we needed to go as a race organisation moving forward. He listened to the positives and negatives as to whether we should race at Indianapolis again.
"In my personal opinion I wanted to go back a lot sooner. But the CART owners at the time were very steadfast in terms of where they wanted to go.
"You have to realise from the time they decided to split off – for the 1996 season – a lot had happened within CART to change the landscape of where the CART teams wanted to go and that was when they floated the IPO, there was a lot of managerial change within the organisation, there was a lot of moving parts.
"Chip decided it was time to make the Indy 500 part of our programme."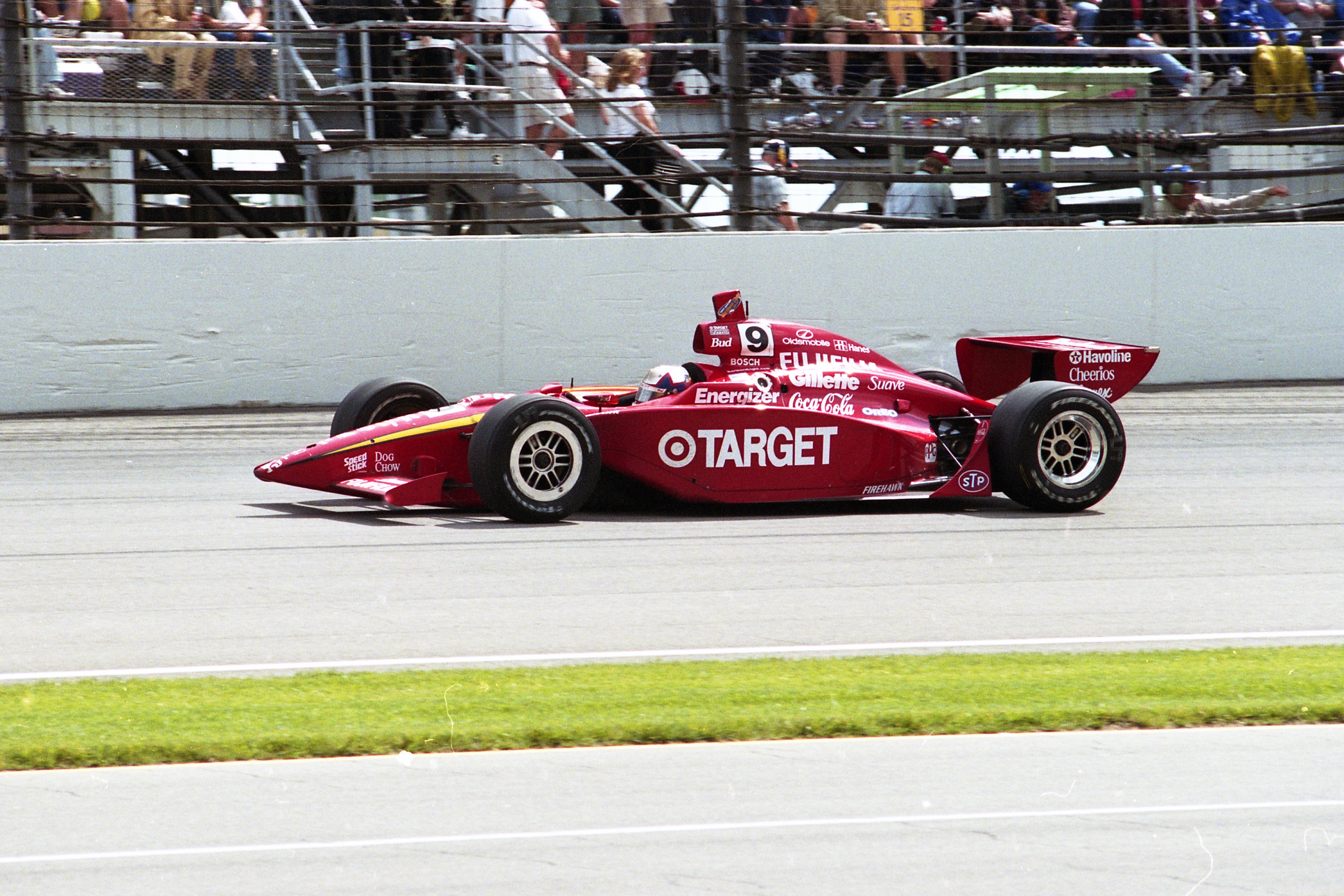 With that, the decision was made – quickly, as it often is with Chip – and Ganassi took the slightly unusual step of bringing in an outsider to head up the car side of the programme, prizing Andy Graves away from Hendrick Motorsports – another American powerhouse dominating its championship in NASCAR with Jeff Gordon in his prime.
Ganassi had helped to found the British-based G-Force chassis manufacturer in the early 1990s with Ken Anderson, and G-Force was chosen as its chassis supplier for the Indy bid. Oldsmobile, dominant at Indy in that period of the IRL, would be the engine supplier.
"It was slower, so it seemed really easy – the cars didn't have as much power and weren't as quick as the CART car" :: Juan Pablo Montoya
As the previous year's CART champion and already affiliated with the Williams Formula 1 team, Montoya was perhaps one of the best prepared rookies in Indy 500 history in terms of his CV.
He'd won at Nazareth in 1999 in only his third CART oval start. But the Indianapolis Motor Speedway was not just any other oval. If it was, 34 years wouldn't have elapsed since Hill was the previous rookie winner.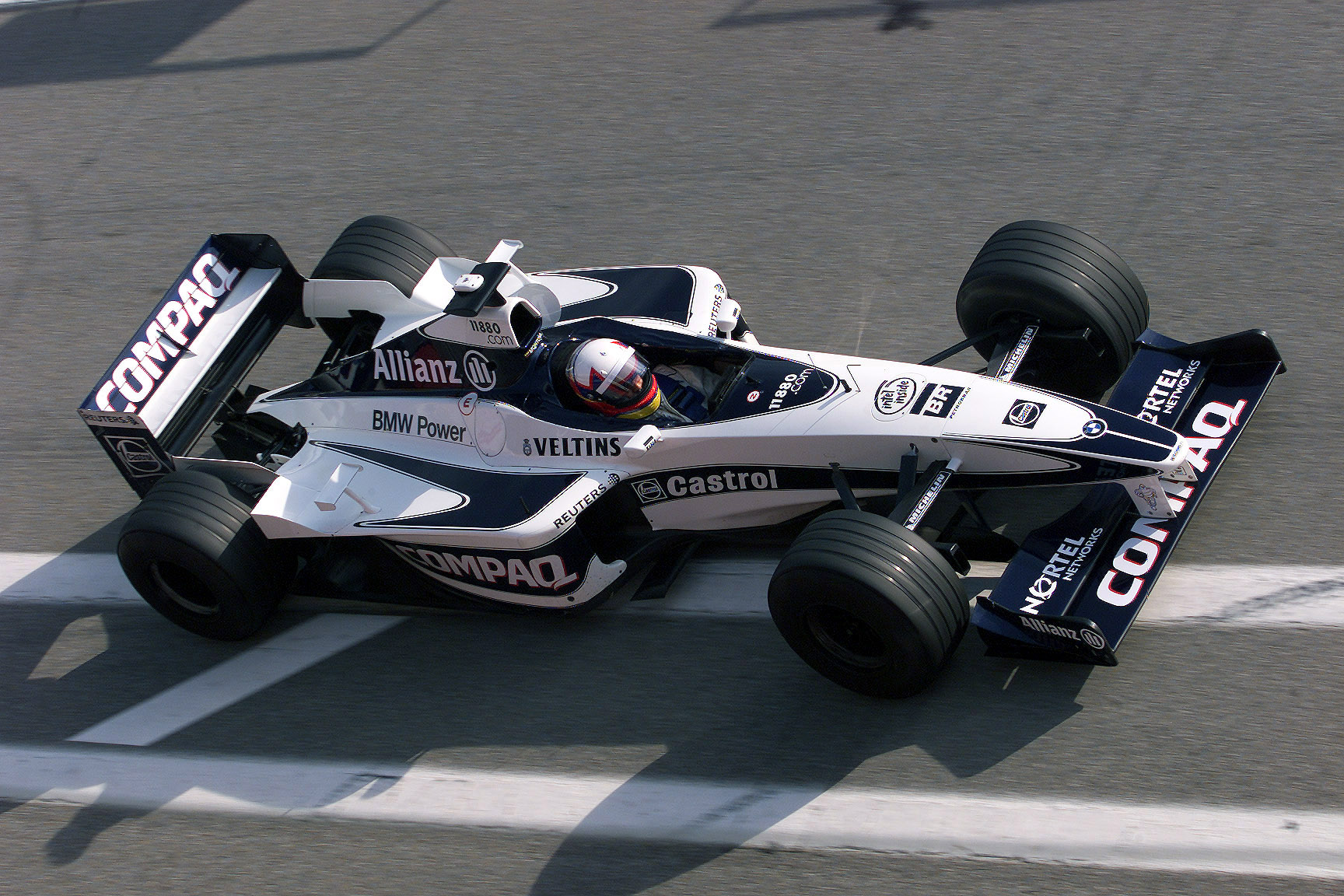 The heavier, lower-cost, normally-aspirated, cars of the IRL rules package in that era were slower and less nimble than the CART machines, and Montoya's standout memory of his initial experience of the G-Force-Oldsmobile was that it wasn't especially challenging.
"It was slower, so it seemed really easy – the cars didn't have as much power and weren't as quick as the CART car," Montoya remembers. "Personally it seemed really easy at the time because we were going slower.
"I remember we went to Vegas to test, and it was so windy, it was crazy. You'd come off the corners sideways because the wind was so strong. The car was really predictable and drove well."
But even if the car was user-friendly, Indy itself shouldn't have been easy. It takes a lot to get up to speed there and a lot more to conquer it. For most, anyway.
Four-time Indy 500 winner Rick Mears was among those watching when Montoya had his first on-track session at the Speedway that year, and his "absolutely staggering" summary of what the young Colombian was doing stuck in Hull's mind.
"I can probably list on one hand the number of drivers who can get it done properly at Indy and Rick is one of those people, in the top three maybe," says Hull. "Maybe the top person, his driving style at Indy was spectacular to see at Indy. There's only one other person that I have seen what Rick could do and that's Dan Wheldon.
"Rick said to me 'I've been here for years and I've seen people drive around this place, this guy [Montoya] goes out on the racetrack and by his fifth lap, he's driving the line that you need to drive here to be fast and keep it in the park.
"'I don't know how he's done it, I don't know where he's come from, I don't know much about him, but this guy is really special. He's amazing. That's not something you can teach somebody.'
"That was the first day we were there."
It caused a stir with the officials overseeing rookie orientation, as the circuit newcomers are supposed to build speed gradually in 10 lap runs, proving they can produce consistent stints.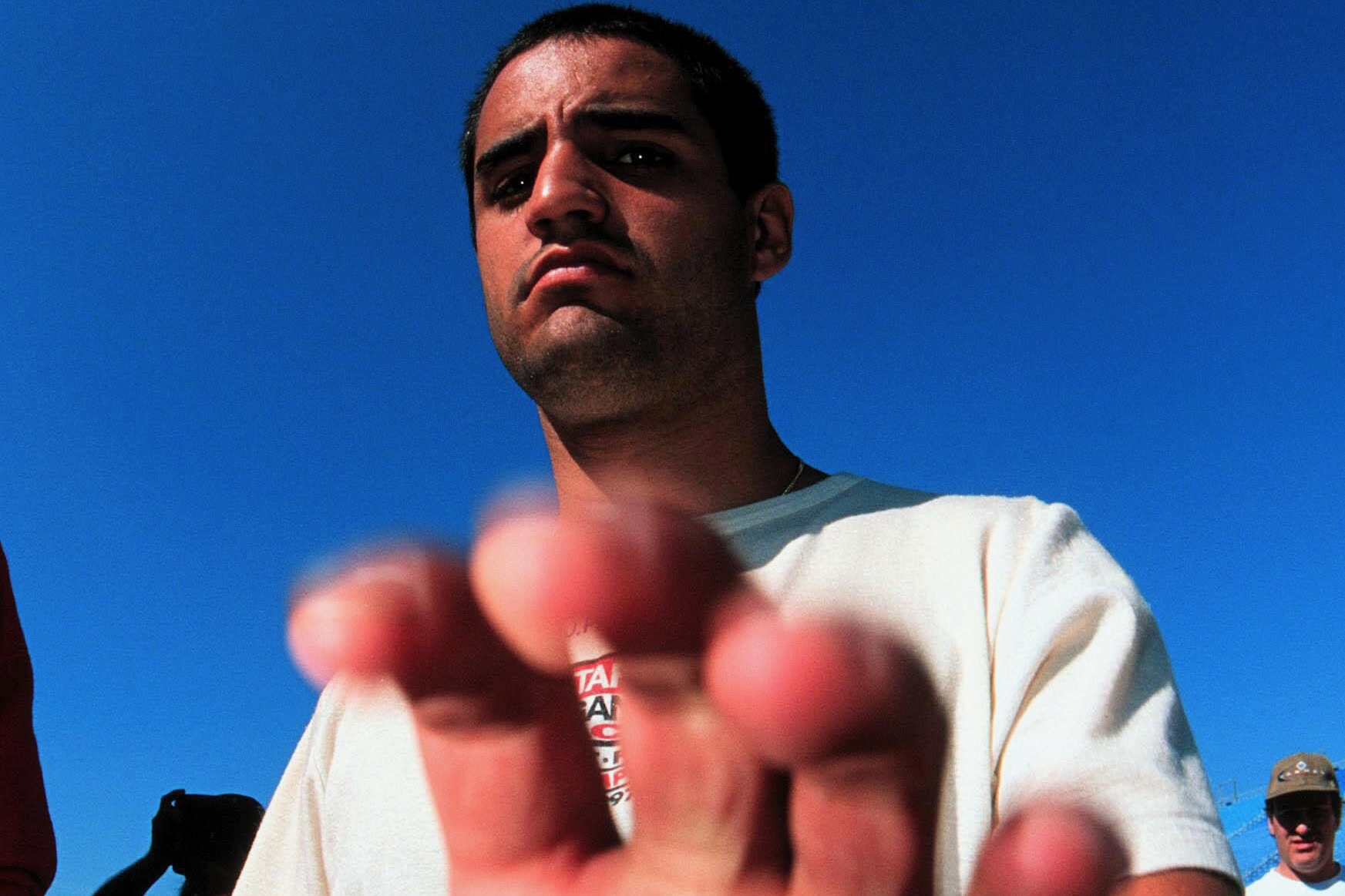 Hull continues: "He goes out and immediately he's flat all the way around the racetrack. That didn't go down well with the administrators, they didn't like that!
"They came to us and said 'you're going to need to call him in because we're going to need to talk to him' [Hull laughs]. So he comes in and this guy comes over – nice guy – and says 'son, you have to understand that you're going to have to display a lot more caution about how you drive the four corners of the Indianapolis Motor Speedway'. Juan didn't quite come to terms with that! [laughs]."
The Indy preparation was a welcome reprieve from what was becoming an unaccustomed nightmare of a CART season for Ganassi.
A switch to Toyota engines and Lola chassis from the Reynard-Honda combo led to a major reliability downturn – Montoya remembers "we had more speed than Penske, but the thing kept breaking down every week!' – meaning Montoya's quest for a the second title he was desperate for was already slipping away early in the season. Penske had switched from a mixture of its own chassis and Lola's with Mercedes engines to Reynard-Honda for 2000, and it paid off with Gil de Ferran (below, #2) capping off a dominant couple of years in US motorsport for South American drivers by ending Ganassi's reign later in 2000.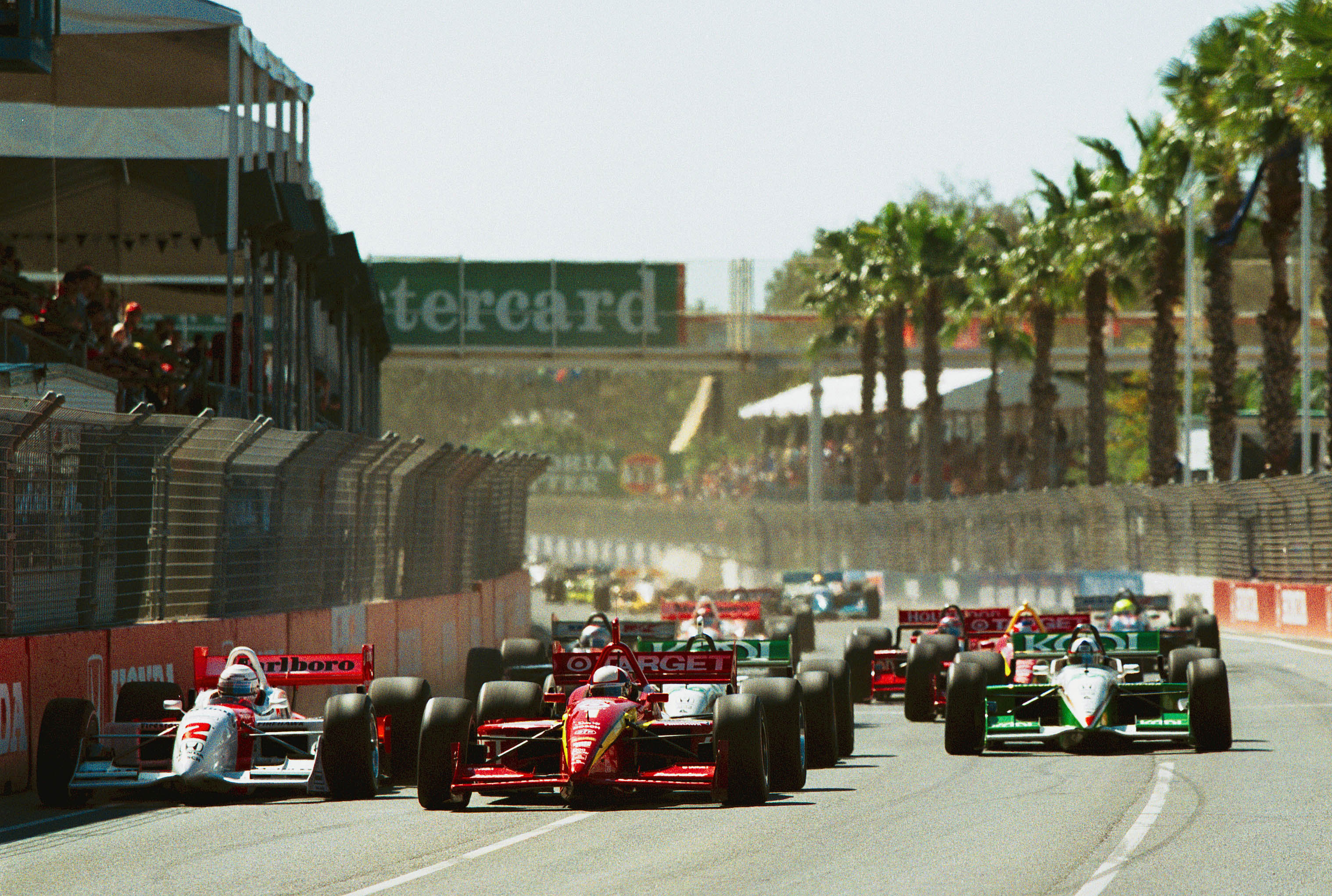 However, Hull and Montoya are both adamant that the CART programme didn't take away from the Indy 500 or vice versa as the preparation for each of the two teams were separate.
One spanner in the works that CART did throw up though was the rescheduling of the Nazareth oval race, which had been canned due to inclement weather, but rejigged to take place on the Saturday of the Indy 500 weekend. The track – just north of Philadelphia and now sadly dilapidated – is a 634 mile drive to Indy, throwing a curve ball into Ganassi's preparations.
It wouldn't be too difficult for the scrutineers to find an issue if they wanted to, or for a penalty to be applied by the stewards to rule the outsiders out of contention
"By having Andy and a specific group of people to prepare the Indy race cars for Jimmy and Juan, it didn't take away from anything we were doing in the CART championship at all," says Hull. "The only thing that came close was that we had to race at Nazareth on the Saturday. We managed that well.
"Chip hired an aeroplane so we could fly back and forth at a time when a lot of teams didn't use planes. We went over in the morning, did the race, came back on Saturday night. Everybody was home by 5pm on Saturday night and everyone had a good sleep – or they were supposed to! – they arrived at the racetrack at 5am on the race morning and we did the race.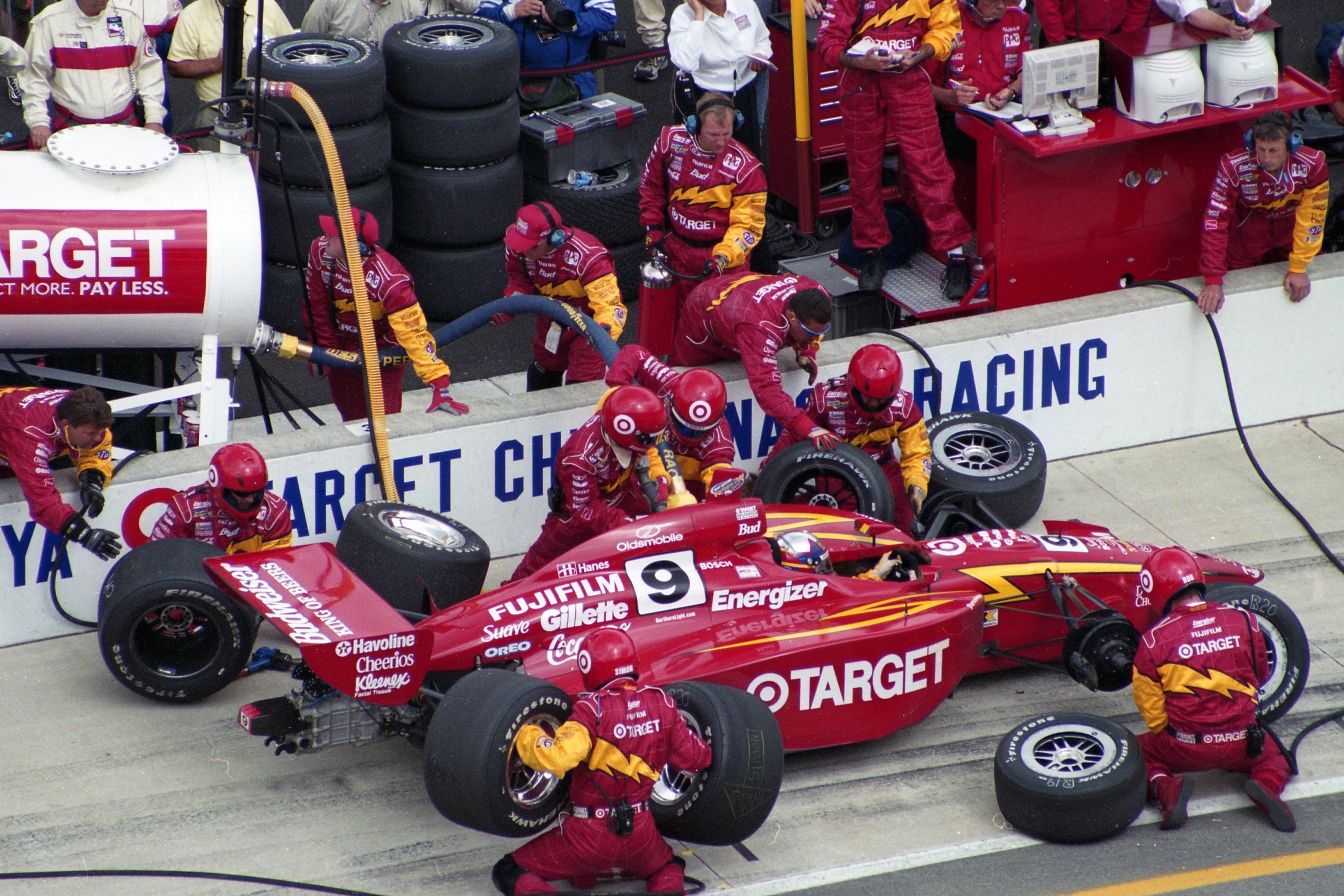 "It was probably an advantage in a way to have that programme, it didn't take away from what we were doing because we had people who had just practiced three or four live pitstops at Nazareth. The logistics of it weren't the best, but we conquered that with a little bit of work and Andy did a heck of a job to have everything ready for the 500."
Ironically the pitstops at Nazareth were sub-par, costing Montoya places as he finished fourth and Vasser seventh. But come the big day at Indy, drivers and team members showed no sign of fatigue in their execution.
"We put together what we thought was a quality effort with terrific race drivers and crew members that could win the race. We practiced winning a lot!" :: Mike Hull
One thing that could have caused problems for Ganassi was its reception as the high-profile outsider at an IRL race. There are enough tales in motorsport of scrutineers or stewards finding ways to take an interloper out of contention.
Asked about his recollection of the greeting he got from the other drivers that day, Montoya's reply is typical of his no-nonsense approach: "I don't get too involved with people, for me it has always been just to go out and do the job."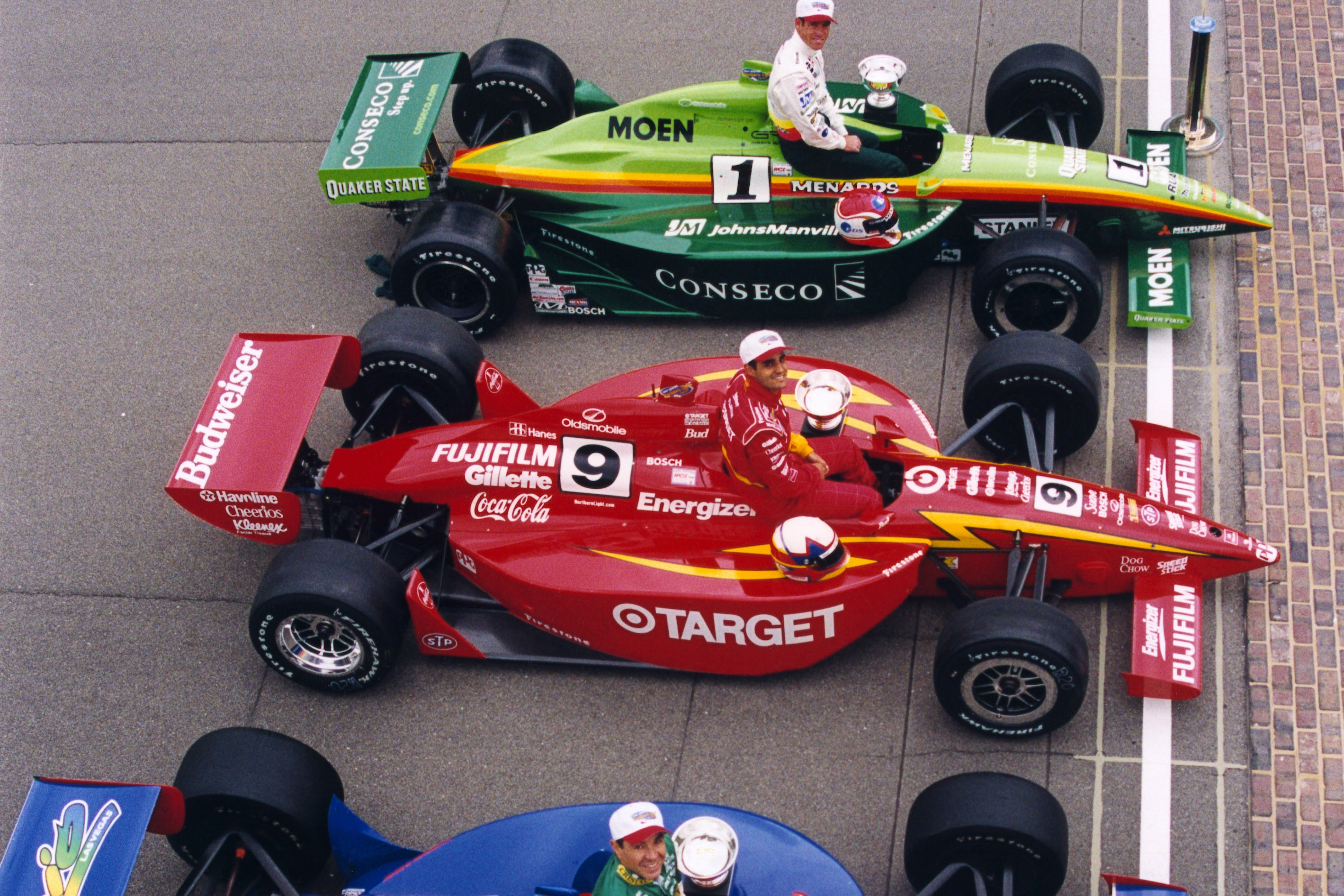 Within the Ganassi team, there was certainly trepidation at how it would be received during this unusual set of circumstances. While confidence was high due to its general performance in recent years, the squad remained cautious about expecting too much and wary of its role as a reputable outsider a few people were likely to want to get one over on.
"Did we want to win? Absolutely," adds Hull.
"We put together what we thought was a quality effort with terrific race drivers and crew members that could win the race. We practiced winning a lot!
"I think we were prepared to win but we weren't sure what was going to happen to us with the other competitors on the racetrack that day, how they would treat us, how they would treat us in the pits, how the officials would treat us.
"But everybody that we raced with – not against – there, was way more positive than we expected them to be and we treated them in the same manner.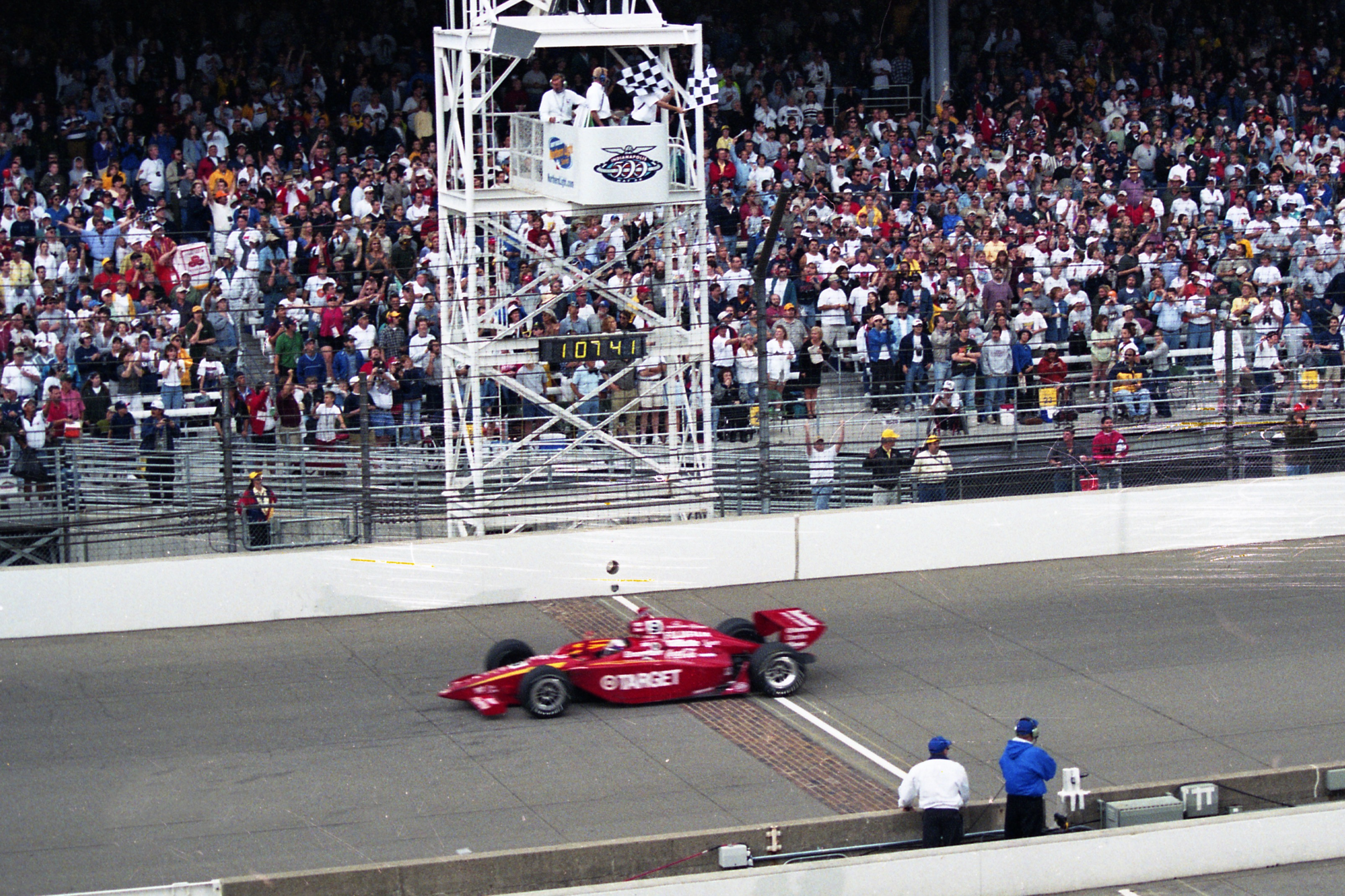 "What the IRL officials did was they made us feel welcome. Brian Barnhart at the time ran that group and he made sure we were treated fairly throughout the process. I don't know if people realised that from the outside.
"We certainly had a lot of boos, a lot of sneers, a lot of stuff that went on like that from some of the fans there. But probably more of the fans welcomed us to Indianapolis than chose to show their displeasure because we were a CART team. We just went about our business and the race itself."
And the race itself was business as usual – OK, maybe 1996-1999 usual for Ganassi – as Montoya made a break at the start and never really looked back. He led 71 of the first 100 laps, the biggest problem being his frantic pleas for a cloth to clean his visor went unheard at an early stop.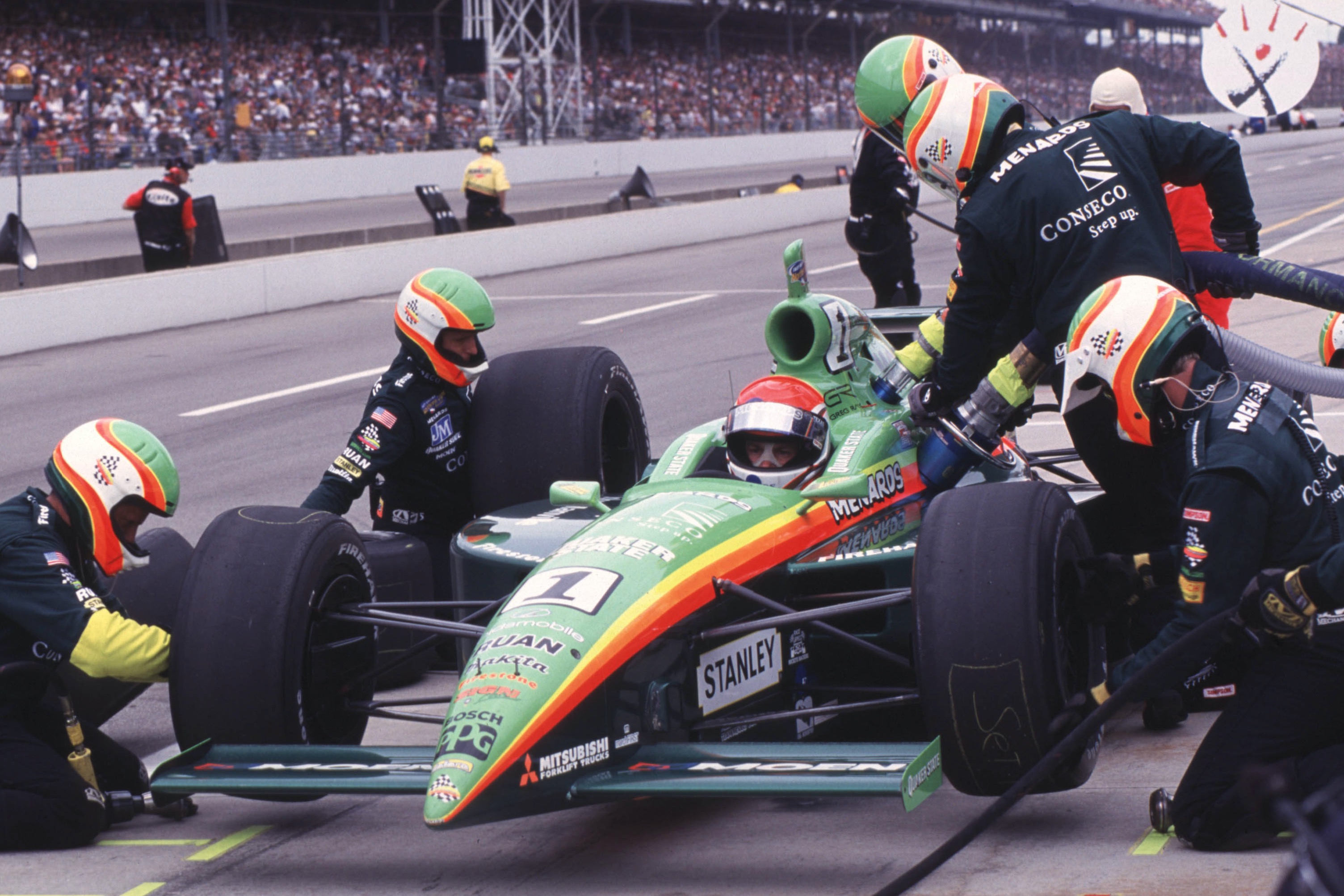 Admittedly things did get a bit more frantic at times, Ganassi at one point screaming 'don't pass the pacecar!' as he hadn't realised a rule change meant it was allowed in that scenario. The team boss redeemed himself from his perch atop the pit box though, when he halted Montoya's rapid exit from a later pitstop and avoid a huge potentially day ending shunt with Eliseo Salazar.
Rain had threatened, but bigger problems emerged for some of the pre-race favourites like polesitter Greg Ray (above), who crashed at Turn 2 – blaming a gust of wind and an understeering car – and spat debris onto the track.  Al Unser Jr's car (below) then ate up that debris, which caused terminal issues. The 1992 and '94 winner, last seen at Indy failing to qualify with Penske in '95 and since then exiled in CART, was out.
"I think people talk so much about it and make such a big deal out of it that when you get there, I think I was expecting it to be so much more difficult!" :: Juan Pablo Montoya
So was impressive frontrunning rookie Airton Dare, who had made three wing changes on the front and back of his car respectively and had taken 6lbs of tyre pressure out of his covers in a drastic attempt to get on the pace.
That left 1996 Indy 500 winner Buddy Lazier to provide the biggest challenge in the closing laps and he was the only driver to genuinely challenge Montoya. But after a late caution allowed most drivers to fuel to the end, Lazier became embroiled in a feisty battle with Salazar, which allowed Montoya to wriggle clear with Vasser as rear-gunner.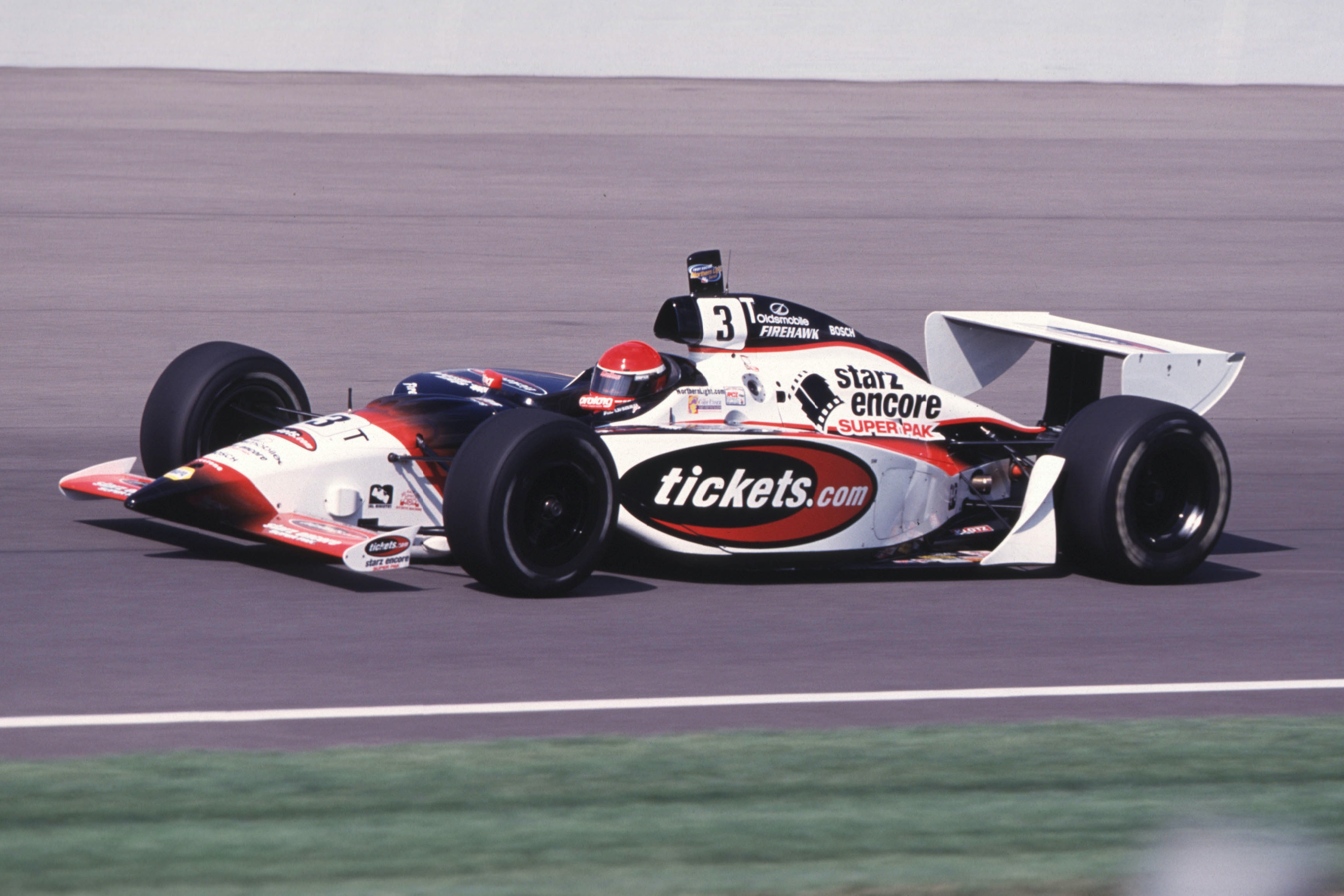 It could so easily have been roles reversed as Ganassi split the strategies of its drivers, but even had Vasser got Montoya's strategy, it didn't look like he was as supreme as Montoya in speed terms. As it happened, Vasser's strategy meant he had to pit for fuel and surrender second in the closing stages, and Montoya was already clear of the chasing IRL squadron.
It was an incredible achievement for a 'new' team and rookie driver to come in and upset the existing favourites. There's no doubt Montoya proved his natural gift that day by winning one of motorsport's biggest events at the first effort.
But the high-paced nature of racing often has drivers immediately focusing on the next goal, failing to celebrate in the moment. And Montoya reckons he didn't fully digest the achievement in-period.
"Honestly, it took me a long time to understand what I'd won as a race," Montoya says. "I knew how big the Indy 500 was and everything. I think people talk so much about it and make such a big deal out of it that when you get there, I think I was expecting it to be so much more difficult!
"Everybody was like, you've got to respect it and you have to do this and that. I just got in the car, won the race and went home! I think that really helped, I didn't put pressure on myself and I never did in that event, and I think that's why I did so well there. There's no drama.
"It was huge, at that point we were breaking down in the CART championship and I really wanted to win back-to-back championships, I was pushing so hard for that, it just didn't all sink in."
"I would applaud frankly – and I don't know if I've ever said this – the IRL people for putting their arms around us. I think that was a contributing factor for Roger Penske coming back to Indianapolis in 2001" :: Mike Hull
The race itself for a general motorsport fan wasn't a classic in terms of wheel-to-wheel combat. In fact, Montoya appeared on camera less than you would expect, as he was so far ahead for most of it that the interesting battles were further back!
It was far more significant in terms of what it meant than any on-track battle. It signalled that there was a neutral ground where CART and the IRL could compete evenly and wouldn't be discriminated against in combat. Ganassi pushed open a door that other CART teams including Penske followed it through in 2001.
It took until 2008 before reunification – and that was a lot more pain for the US single-seater scene in that time – but 2000 was a seminal year in the timeline of the re-marriage of American motorsport.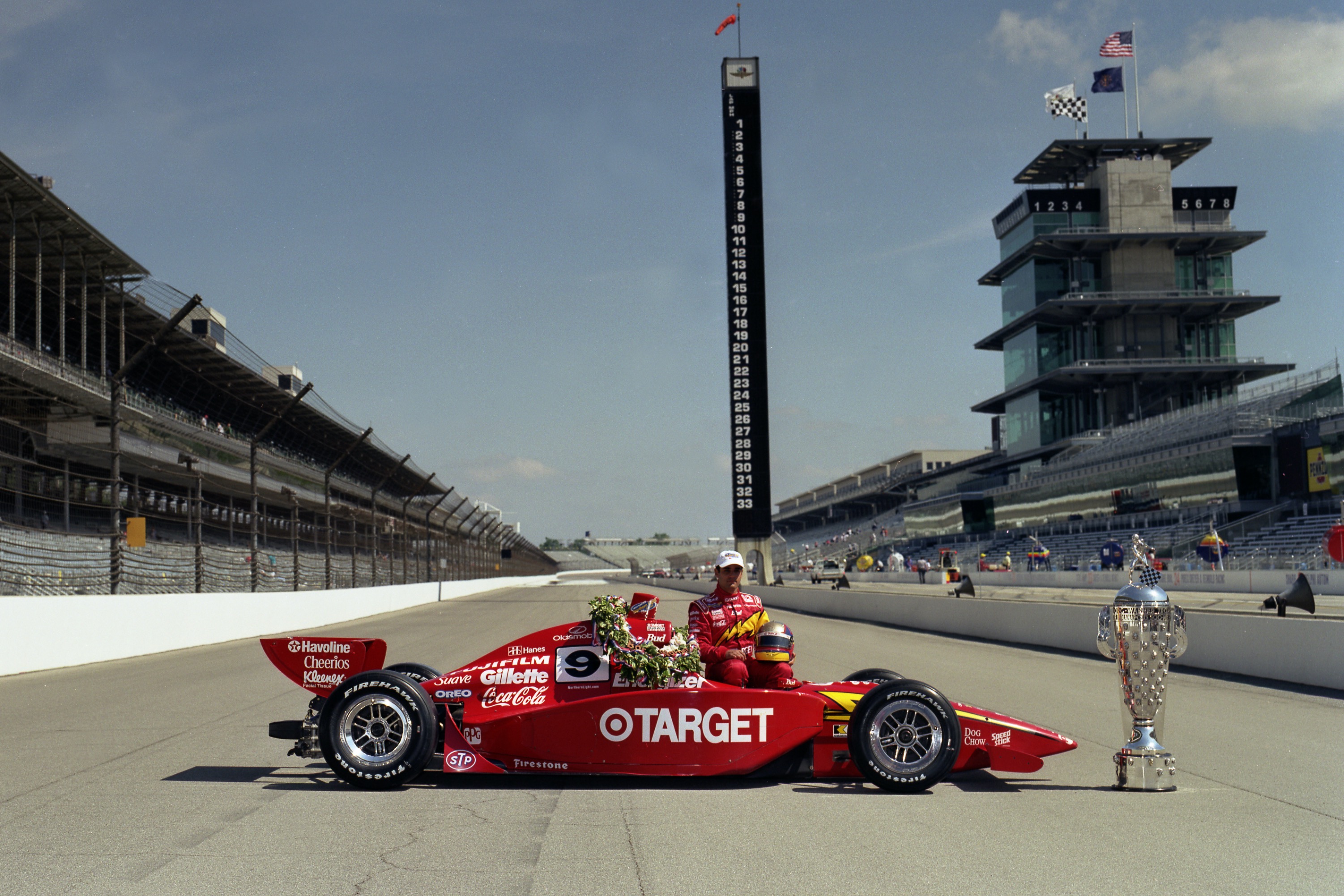 "I would applaud frankly – and I don't know if I've ever said this – the IRL people for putting their arms around us," adds Hull. "I think that was a contributing factor for Roger Penske coming back to Indianapolis in 2001 – because of what they saw us do, and how we were accepted there.
"Chip was the first person that decided that it was more important to put aside differences and race the Indy 500.
"I'm glad we did. Juan held up to his end of it and went on to do great things in Formula 1 in my opinion and proved what kind of driver he still is by what he's accomplished."
Obviously F1 beckoned for Montoya – but he doesn't believe the Indy win was key to sealing his seat at Williams in 2001. How he describes that process might be the easiest set of negotiations in history.
"It was about the middle of the year," Montoya says. "There was not much 'talks', it was a phone call.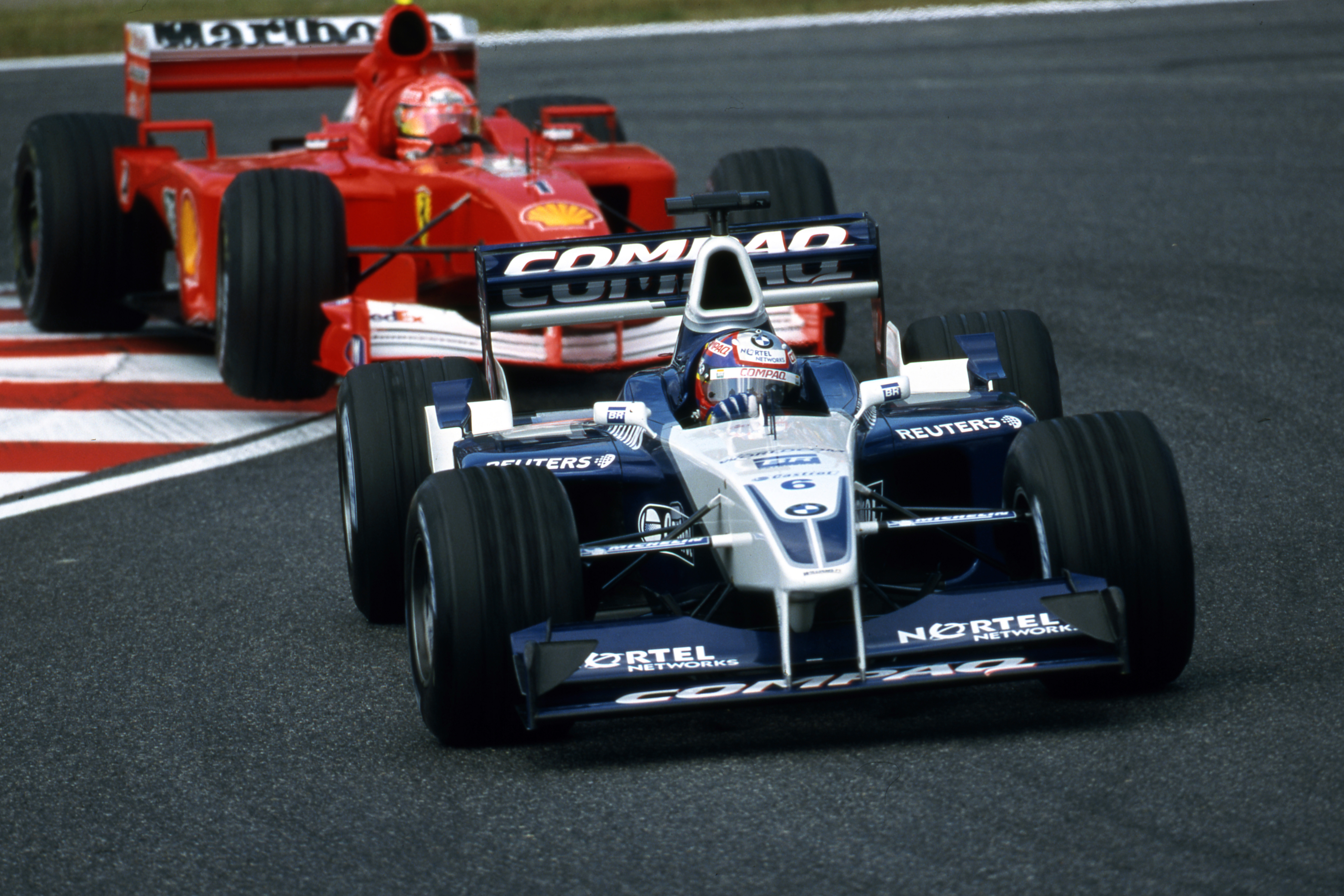 "Frank called me and said 'do you want to do F1?'. I said yes and he said 'OK, I'll take care of it'. 'OK, thank you, bye'. That was it. Honestly that was the F1 talks, they lasted about 10 minutes.
"It was difficult because I loved racing for Chip, we had a really good relationship and I was winning races. But at the same time my dream was to go to F1.
"At the time it was [an easy decision]. But at the same time, that relationship opened the door with Chip to go back and do NASCAR for seven years."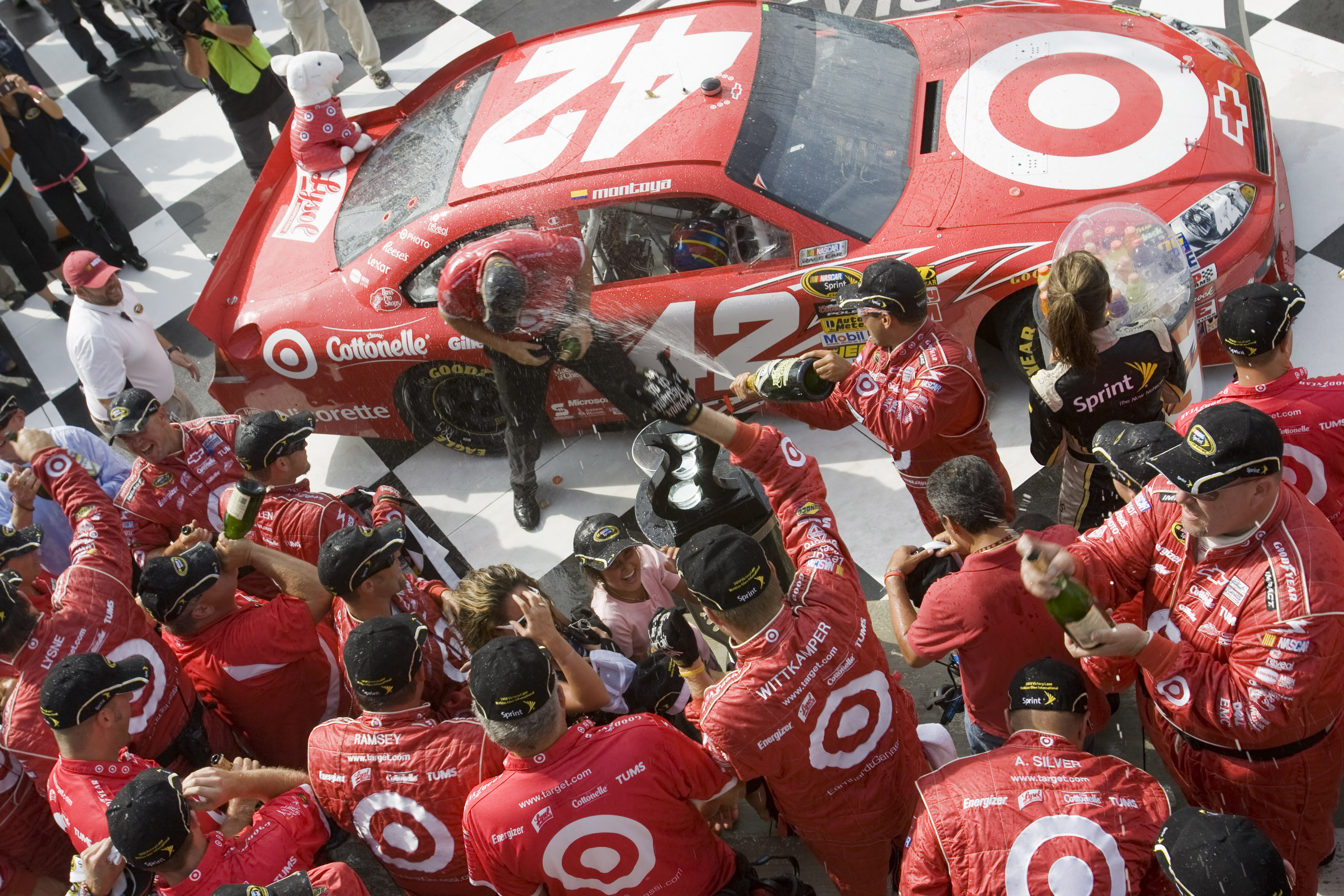 Once his NASCAR stint was over with Ganassi, Montoya made a shock move to Penske in IndyCar and finished fifth in the 2014 Indy 500, before winning the race the next year.
Asked about the difference between his 2000 and 2015 wins, Montoya says: "I was more involved because I was running the whole championship [in 2015] so I really understood it a lot more.
"I had more understanding of what it was. And Roger loves Indy. It's such a big deal and he puts so much effort in to win it, it's crazy. It's really completely different.
"When I won it the first time with Chip it was really, really cool. But when I won it for Roger and knowing what it meant to Roger… when you go into the the race team they have the little Borg Warners lined up with the helmets from every winning driver.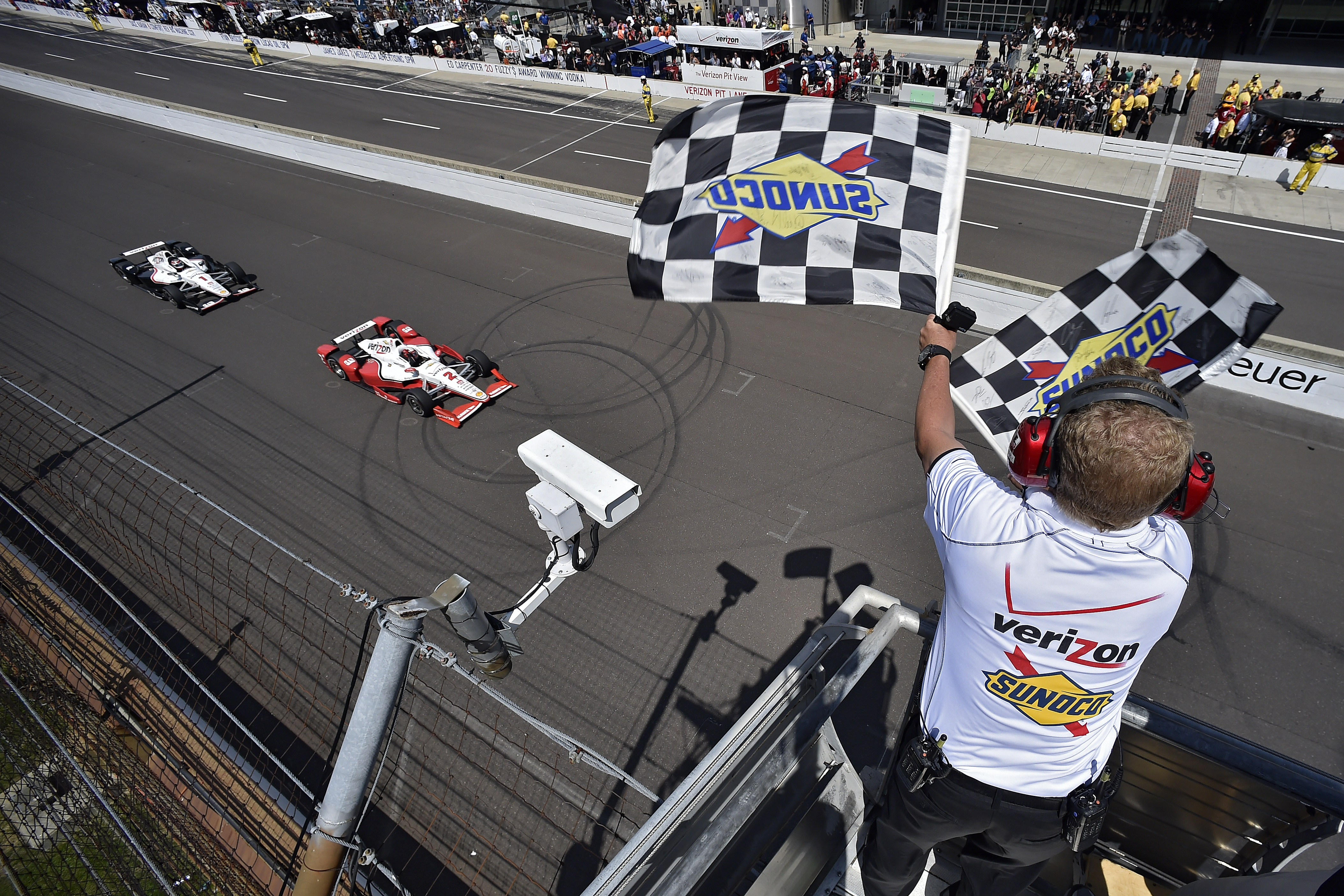 "For everybody at Penske, the whole organisation it's such a big deal and that makes it really cool."
However, I for one will always associate Montoya with a low-slung, deep red single-seater complete with the golden lightning bolt that Ganassi's cars carried in period. Something about Montoya and Penske just seems…wrong.
It was Ganassi's big win in 2000 that Montoya has become synonymous with, and the car he drove now resides proudly in the Western Pennsylvania Sports Museum in Chip Ganassi's home state.
The team has won three Indy 500s since, but the 2000 win added one of the final winning jigsaw pieces of the puzzle in such a dominant Ganassi era. But it also opened the door and trailblazed a path that eventually led to a unified IndyCar championship once more.
It was a truly seminal point in American motorsport history.
Images courtesy of Indianapolis Motor Speedway, IndyCar and XPB 
Juan Pablo Montoya is among the motorsport greats racing on the Indianapolis oval this weekend in a unique round of The Race Legends Trophy. Watch it live on The Race, our YouTube channel, on Eurosport in the UK or ESPN in the US from 5pm UK time on Saturday