Formula E followed Formula 1 in announcing a rookie initiative in which each team must run a driver that has never taken part in an E-Prix in a practice session at least twice in the 2023 season.
It's a plan packed full of good intentions but it's one that has left some teams in the championship whittling another stick to beat the FIA and Formula E with.
That's mainly because those teams see it as an example of their wishes being ignored or other problems being overlooked.
It came after months of issues and setbacks with the Gen3 car, some of which are yet to be resolved. They stretch out across FE's technical, sporting and commercial divisions.
The Race understands that the rookie/free practice question was put to the vote at a team principals' meeting earlier this year and the outcome was a resounding 9-1 against the idea.
But if the plan was put into the regulations then only a unanimous e-vote would be able to change it.
F1 has a long-established culture of trialling rookie drivers in practice sessions.
Third cars were used for this in the initial mid-2000s format, but from a 2010 reintroduction the rookie driver has had to take over one of the two race cars.
This year it became compulsory for every team to run a rookie in at least two practice sessions.
Now that same rookies in two sessions per season rule arrives in Formula E. While that sounds like minimal effort, put in the context of 2023 Formula E it is not difficult to see why many teams are by-and-large unhappy with it.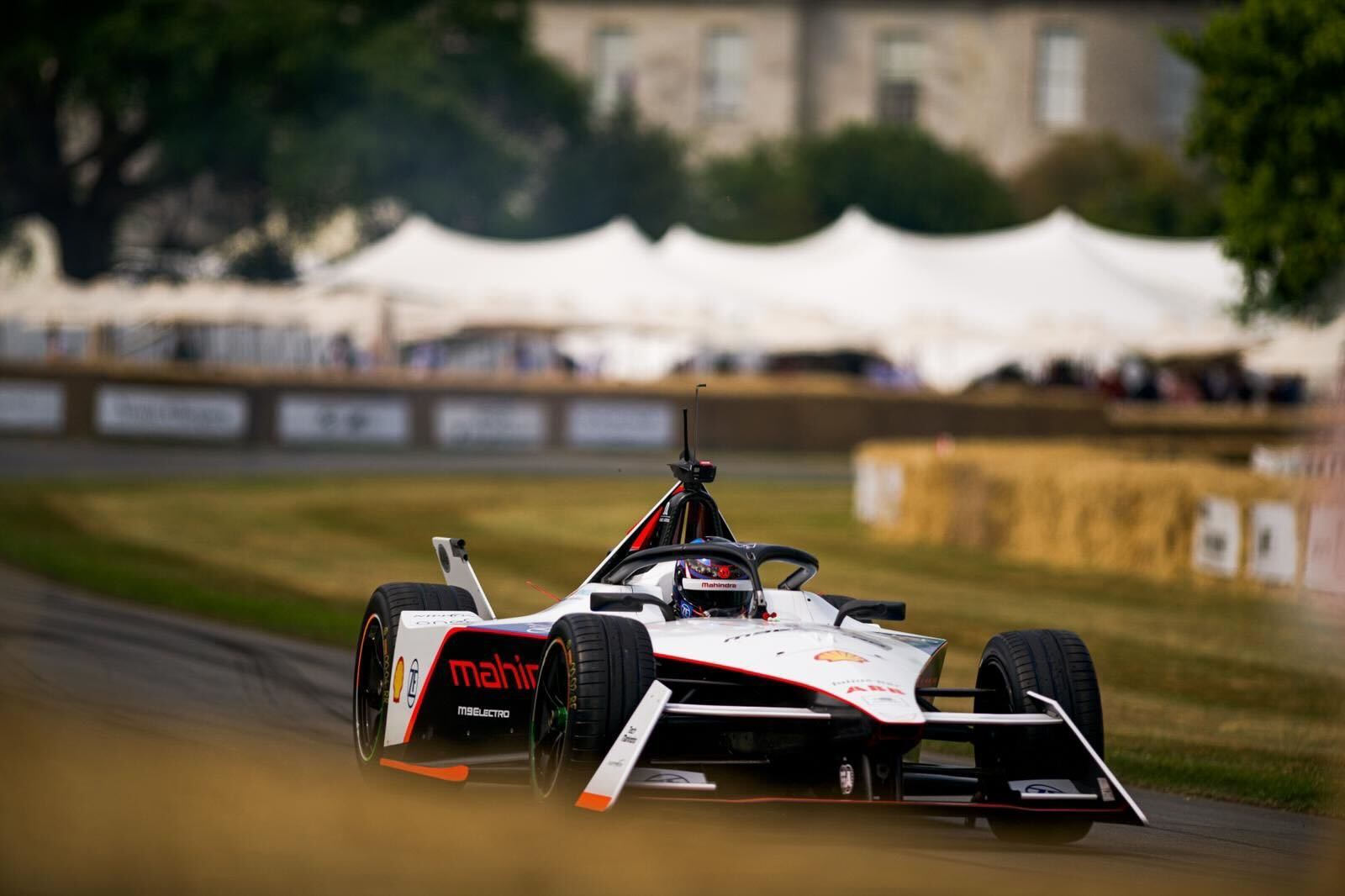 It remains to be seen precisely what shape teams are in at present with their Gen3 cars but the combination of issues with the RESS battery, slow parts supply and what will probably be a very limited spares quota for the upcoming Valencia test and first glut of races is making teams understandably nervous.
Six races in nine weeks makes it a top-heavy calendar from mid-January to the end of March. The cars will go on a magical mystery tour around four continents in that time with scope for repairs or indeed any other work confined to around 48 hours before each race.
The manufacturers do have test allocations to fill but with the spread of the calendar from Mexico City to Riyadh to Hyderabad to Cape Town and then Sao Paulo, resources will be stretched tighter than gaps in any given Formula E qualifying session.
For additional context, whereas F1 offers three hours of free practice time per weekend, Formula E has 75 minutes. Its calendar is entirely street tracks bar Mexico City and Berlin Tempelhof, and at least three of those street tracks will be complete unknowns next year.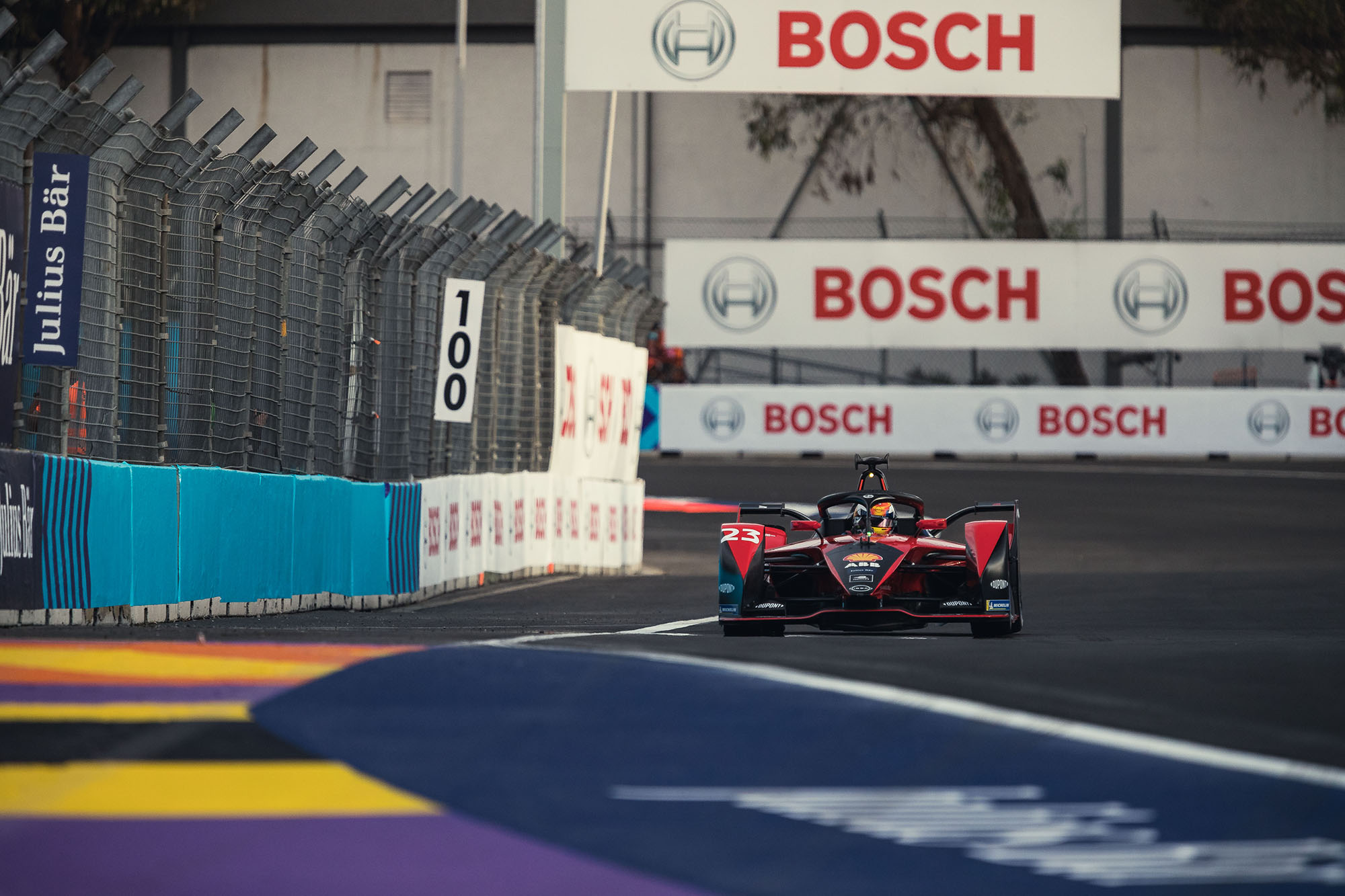 Mexico would be an obvious choice to get one rookie blooded but it's the season opener. With every lap being vital with the new Gen3 cars it's unlikely any team will be willing to park a race driver that weekend.
Berlin Tempelhof would be tempting too as there is little to hit on the expansive airfield. But with the quirky surface and a slightly earlier race date (April as opposed to recent late-May or mid-August slots) the engineers will want every available scrap of consistent data from that weekend.
So why not do what had been done before with a bespoke day of six hours of running where teams can properly evaluate rookie drivers over the course of a day rather than in a busy and vital half an hour of a race weekend?
That question has been asked by most teams. Also, when they were consulted it is known that some reluctantly agreed with a compromise of having something rather than nothing rookie-wise this season (the old rookie test days having dropped off the calendar in 2021 and 2022), which is where this whole contentious topic began.
Had the Berlin event in April remained a single race rather than having been expanded to a double-header last month, it could have provided the ideal opportunity for hosting a rookie day much along the lines of the previous ones held in Marrakesh from 2018-20.
That was when several drivers shone with performances that assisted their eventual promotions to Formula E race seats, among them Nyck de Vries, Nico Mueller, Max Guenther and Sergio Sette Camara.
They had a full day of running to tuck in to. Now, rookies will get 90-minutes at most and are likely to be briefed to take it easy.
Abt driver Robin Frijns told The Race he was "not happy" about the new rule.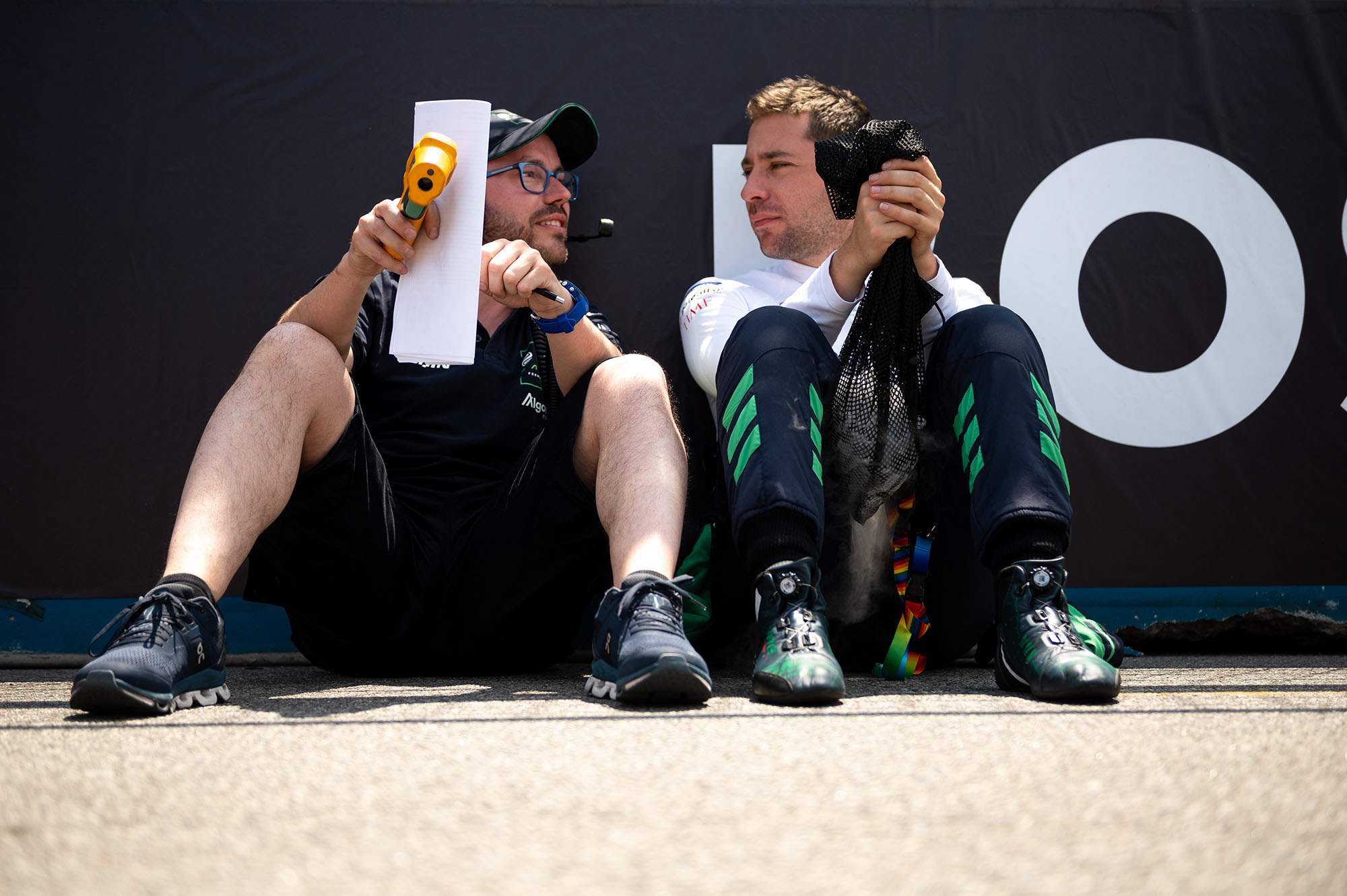 "Why not let the rookies do a rookie day after the race day or plan an FP1 on Friday only for rookies?" he wondered.
"Track time is limited already, especially in Formula E when everything is so tight together timing-wise."
Sebastien Buemi broadly agreed with the driver he has replaced at Envision, saying that he would "try to make the most out of that role" but in the end at least "it's going to be the same for everyone" even if drivers are unhappy to lose the running time.
"It's true that it's not easy to know that you're going to lose half an hour of practice when you only have so little," Buemi told The Race.
"It feels like it would have been nice to have an extra session for the rookies or a longer session. But that's the way it's going to be apparently and we have to deal with it."
The driving through of the rookie regulation, viewed as antagonistic by several in the paddock, will add numerous extra headaches and costs for teams while they are juggling numbers in the new financial cost cap world, one in which they are being hammered by parts prices and extra engineering costs via new Gen3 tech suppliers.
Will there be a reaction from teams relating to this stipulation? Several have been essentially forced into compulsory participation despite a vast majority communicating a clear 'no' to the FIA and promoter.
But perhaps this is where the problem lies. It appears from the outside that the teams are not aligned on this topic and actually cost themselves some bargaining ground when they openly complained about the proposed rookie tests in 2021 and 2022.
The Race understands that one such test was outlined for the Tempelhof track last year but teams resisted on the grounds of the attrition it would bring their staff with an additional day of running after a double-header.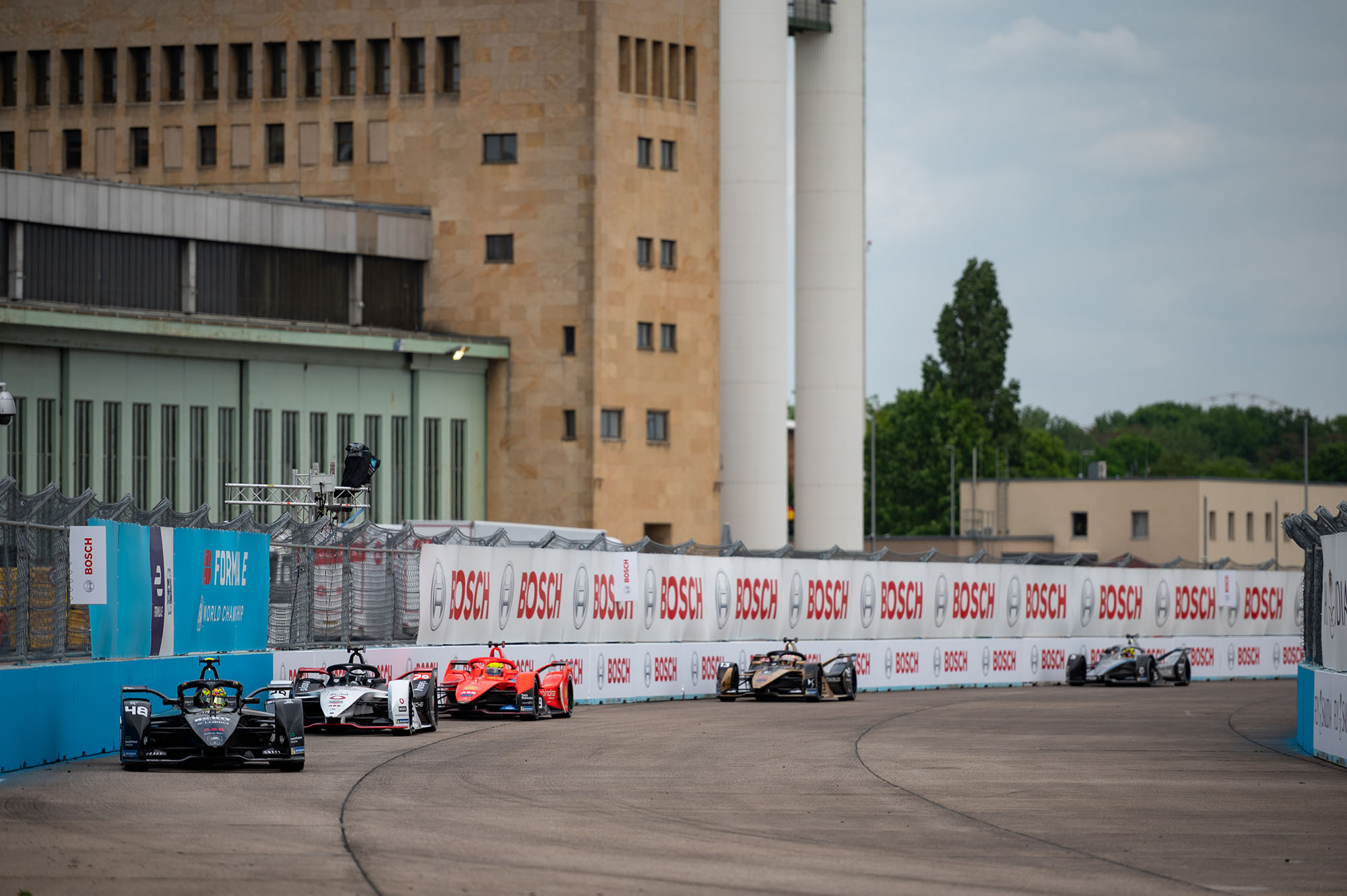 On one level you can sympathise with that because the double-headers are brutal enough for pretty much everyone in the paddock and especially the mechanics and engineers.
But it seems plausible that teams baulking at the rookie test prospect last year triggered the alternative of the current free practice rule, which has proved on the whole unpopular.
There's another element where teams might only have themselves to blame here.
At the Bern E-Prix in June 2019, a big sporting strategy session took place. One of the topics up for discussion was the rising cost of Formula E driver salaries. They were being driven up by the clamour to sign experienced drivers only, which of course ensured the payments went up for grateful drivers and their managers.
Pretty much everyone at that meeting was 100% behind more rookie tests in the future because it would drive down costs for teams in the longer term by increasing the available driver pool and introducing some cheaper options.
From a holistic viewpoint Formula E needed then, and also needs now, a credible ladder of talent.
Sacha Fenestraz will be the only rookie in the championship this year, while last year there were three in Dan Ticktum, Antonio Giovinazzi and Oliver Askew. Only Ticktum remains.
But balancing a few free practice sessions (essentially copying and pasting F1's rule) against what is most useful for potential future Formula E stars is really the heart of the matter here.
It's just so hard to see how 90 minutes of rookie running spread over two events is going to help the overall situation going forwards.
Yet there are voices balanced and mildly positive about the rookie rule for 2023.
Maserati team principal James Rossiter, while agreeing that "yes it does take away a little bit from our already very short free practice sessions" thinks overriding that is the fact that it's "key to bring in fresh, fresh talent into the series".
Rossiter is presently the only Formula E team principal to have taken part in a free practice session via the role he was then in (sporting manager) at Techeetah.
That came in March 2020 when he deputised for a sick Jean-Eric Vergne in Marrakesh. That appearance in turn ruled him out of being able to run in the rookie test that followed the E-Prix, forcing the team to draft Nicolas Lapierre in at short notice.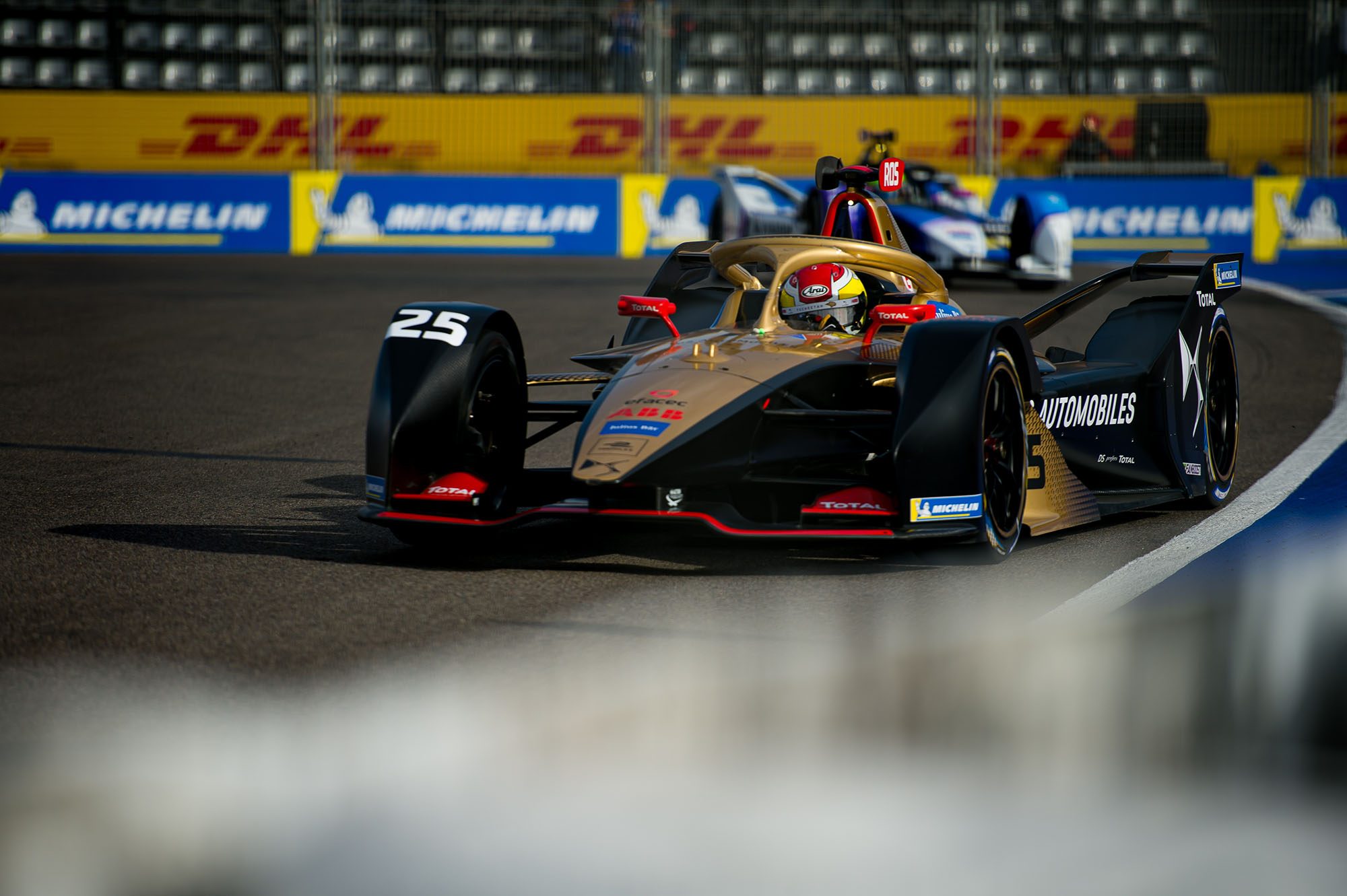 "I think it's also important for the rookies to understand the pressure of that moment of a Formula E race weekend," Rossiter told The Race.
"Something that is maybe not as widely appreciated is that the pressure that's on a Formula E driver is extraordinarily high.
"So, to be able to see a rookie performing will also showcase their talents, and give them that opportunity [of getting realistic experience]."
As the only person who's filled a similar role as 2023 rookies will face, Rossiter makes fair and interesting points. Intriguingly, he doesn't think that dropping a rookie in will destabilise teams' preparations for the E-Prix.
"Having participated in a free practice one session and then handed the car over to the race driver, it didn't hold us up too much I would say," he said.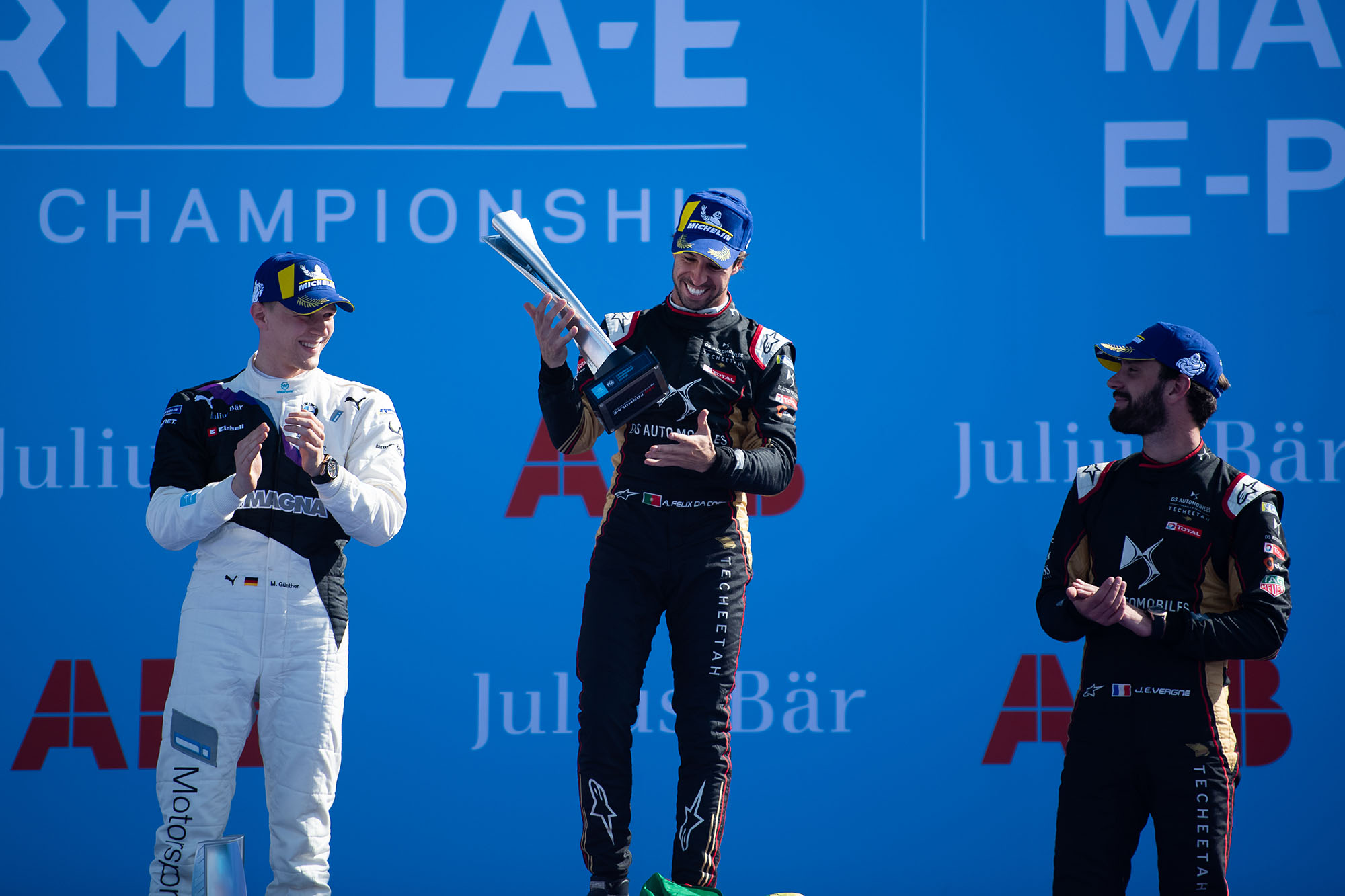 "JEV still finished third that weekend. As a team, we came away with first and a third.
"I can see both perspectives. But for me to be very clear, the number one priority is to give a great opportunity to showcase new talent."
Still, Formula E is far from a happy camp at present. Discordant voices are multiplying daily and the thrusting of the rookie test rule into the regulations, against teams' wishes, could fester next season.
The 'one for all and all for one' mentality that has been a proud staple of the paddock for many seasons is being tested and in some quarters eroded.
What could help matters is a bit of slack being cut for the competitors, some of whom, at present, are feeling less than positive over some directions the championship is heading in.
They are after all major stakeholders in aiming to build this championship beyond what you have to say is an ersatz status as a progressive and sustainable important sporting entity.
Surely that's something everyone would vote for?