The importance of the Gen3 era of Formula E to the industry as a whole seems to have gone somewhat unnoticed in the wider motorsport world, but it ought to mean electric racing finally starts to mature in 2023.
The impressive leap forward in performance of Formula E cars and what that should imply for the world championship's image should be significant.
The buzz created by a combination of initial test running of the cars and inevitable hyperbole from the FIA and the promoter has been such that the sense of a genuine new era feels, on the face of it at least, very real.
But it is this expectation that could ultimately slap Formula E soberly in the face. That is because behind the scenes at present there is a huge amount of discord and frustration over how the Gen3 project is being managed and actioned.
If Gen3 were a patient in a hospital right now it would have multiple health concerns that require some emergency procedures.
Additionally, with a still volatile calendar, a lack of breakthrough interest in even the specialist motorsport media, and several manufacturers set to make some big decisions on their racing futures soon, the Gen3 package simply has to hit the ground running in just 10 weeks' time.
From the outside, you'll start to see the exciting prospects go sky-high as the marketing and media wizards work their wands. But the reality now is that the range of issues go way beyond the traditional snags associated with new machinery – machinery which in this case is set to take a giant leap from its Gen2 forbearer.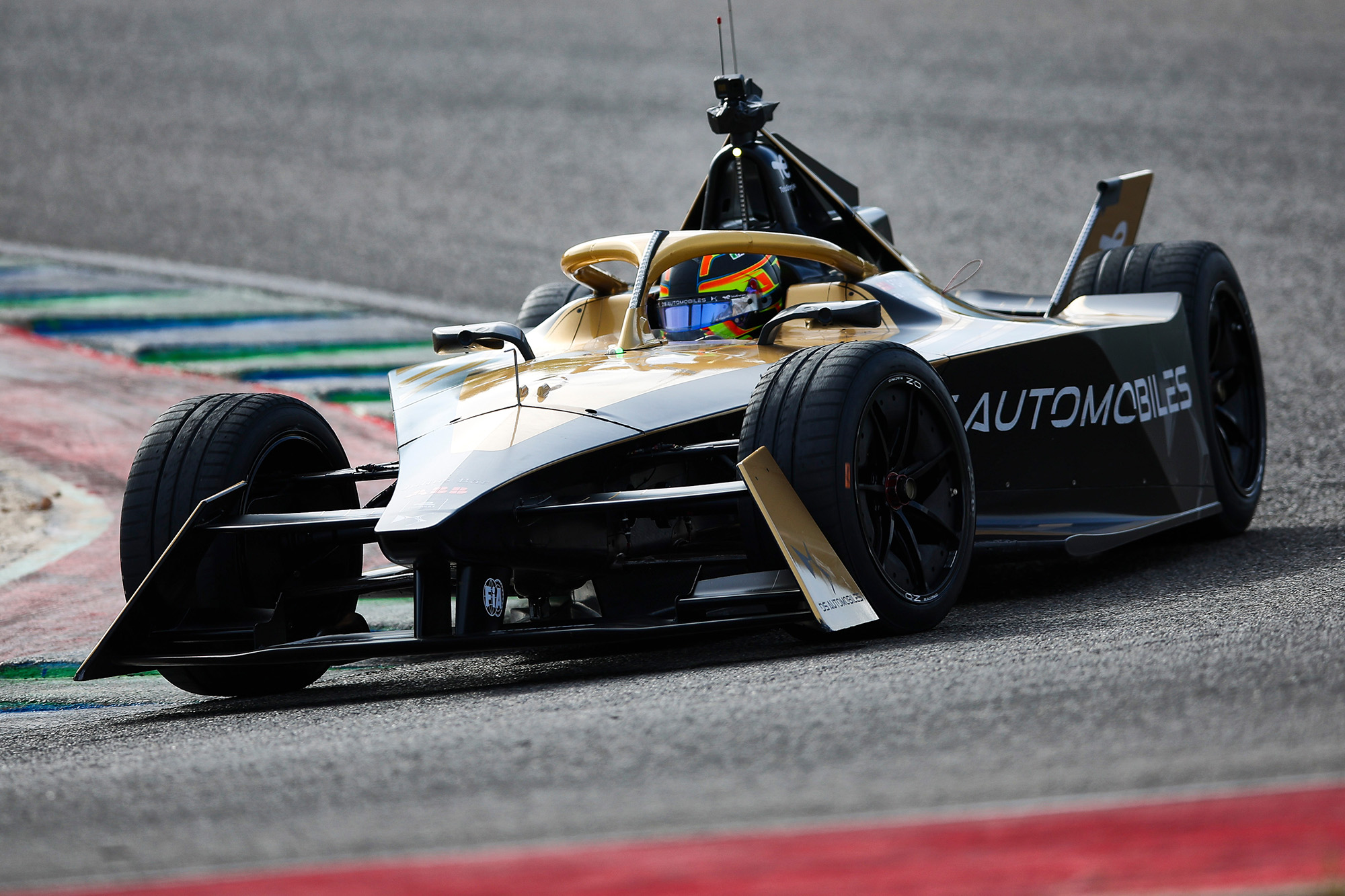 First, some positives: the cars are quick and they will provide some great racing and challenge the competitors massively.
Yet still, the worryingly leaden clouds that are threatening to burst right now are masking that longer-term optimism.
As myriad issues and indecision imperil a smooth transition from Gen2 to Gen3, the questions are mounting almost weekly and the answers seem far from forthcoming.
Before we get to those, it is important to state that, mostly, the cars are running well and trouble-free. Thousands of miles of running are being carried out via the manufacturer test days that have taken place mostly in Spain since June.
But around this time was when the first whispers of issues with the spec Williams Advanced Engineering-supplied battery started to emerge.
Stoppages started to derail all-important test days and it is known that the majority of manufacturers have had days curtailed because of a specific issue relating to the rechargeable energy storage system's (RESS) cells.
The Race reported recently that a solution has been tried out already but there is no firm word yet if this was successful and can be applied to the racetrack.
While that is being worked on, a negative knock-on effect has played out in that sufficient testing time has not been applicable for the fast charge boosters that were set to become a framework of the sporting format for 2023.
Few real-world tests have been completed and the assumption is that the RESS issues have somehow led to the fact Gen3 featuring fast-charging pitstops in collaboration with the tried, tested and largely loved attack mode system is currently unlikely at first.
There has also been uncertainty over the actual tyre compound to be used by new supplier Hankook. The Race understands that an alternative compound mooted for potential use for next season will now not be actioned and that the original tyre that manufacturers have tested on was finally settled upon this week.
Add those issues to a laboured flow of common parts, then it all starts to look and feel a bit fickle. But why?
The Gen3 tender was deployed as far back as 2019 and went through the FIA's processes of evaluation and then management with experienced suppliers and partners Spark Racing Technologies and Williams Advanced Engineering. It was an ambitious step, perhaps a challenging one from the outset, but it's clear it has gone awry.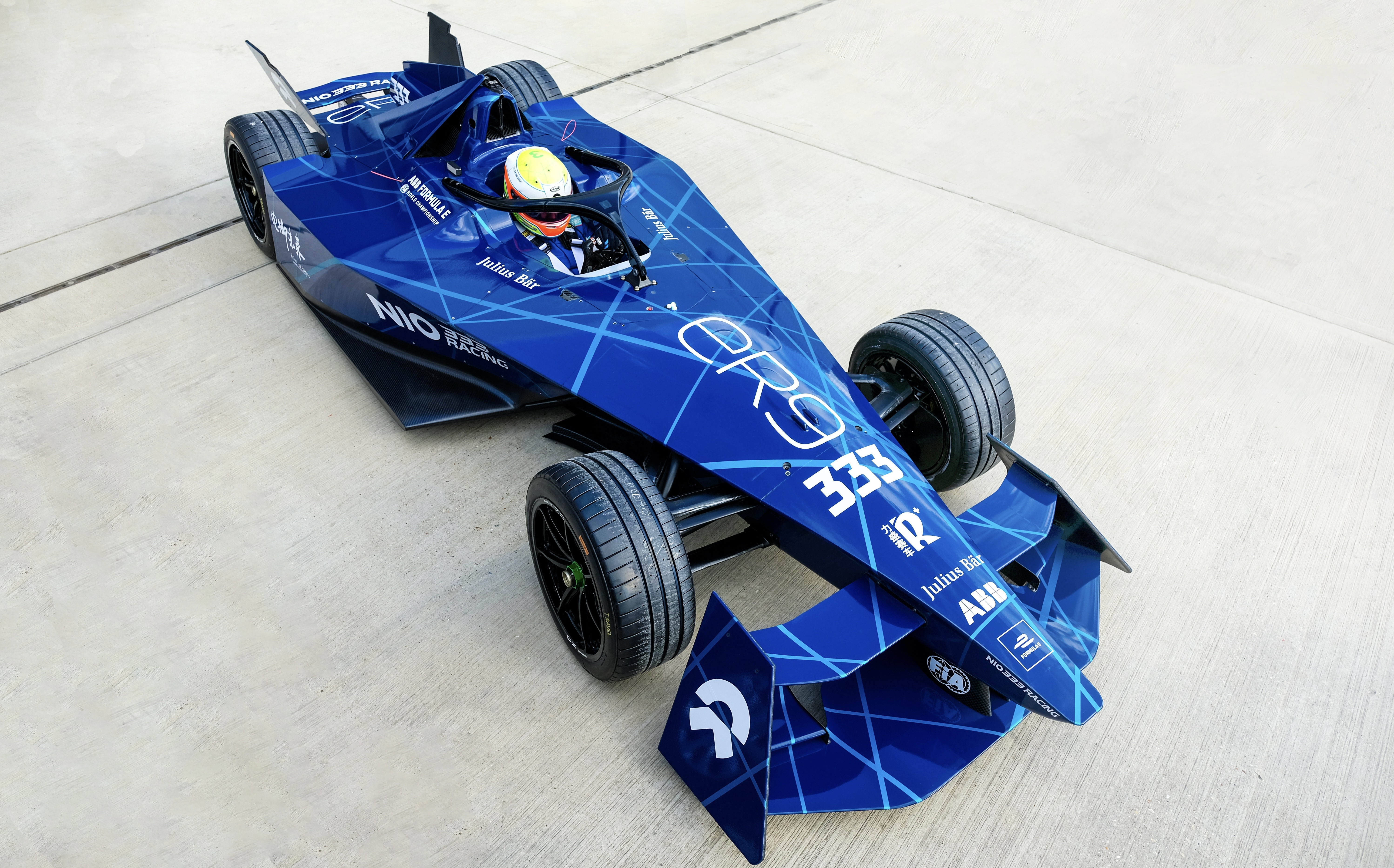 Whenever I speak to manufacturers, and I have consistently done so since the end of the 2022 season in August, one thread becomes consistently clear. They are, in most areas anyway, working collaboratively for the greater future good of Formula E. That genuine spirit has been there for some time and continues to be a positive force in various aspects of the paddock.
Of course, the FIA and the common parts suppliers are doing the same, and it goes without saying that everyone wants this to work and work well.
But what is coming into focus now is a clear exposure of this ambitious project, and it is one that seems to have been left wide-open because of an underestimation somewhere along the line, and perhaps too a refusal to expand resources that would enable it to function better.
The leap forward in technology that everyone wanted for the Gen3 car is being fed by what one senior paddock personality told me recently were "F3 levels of resource".
In short, the Gen3 project seems too bold for the available FIA and supplier resources, which ultimately means you either don't take such an ambitious leap in the first place or you face up to the fact that there will be problems and that they need to be tackled one-by-one and resolved well before this current, final stage of readying the cars for competition.
It looks and feels like the FIA has been caught somewhere in a no-man's land now and there appears to be a retreat, which will mean emergency solutions – the RESS issue – and some disappointing damage limitation – no fast-charging pitstops, initially at least.
As a whole, the application of the Gen3 project seems to have been left wanting in several areas and the FIA needs to find out precisely why before serious Gen4 discussions begin again early in 2023.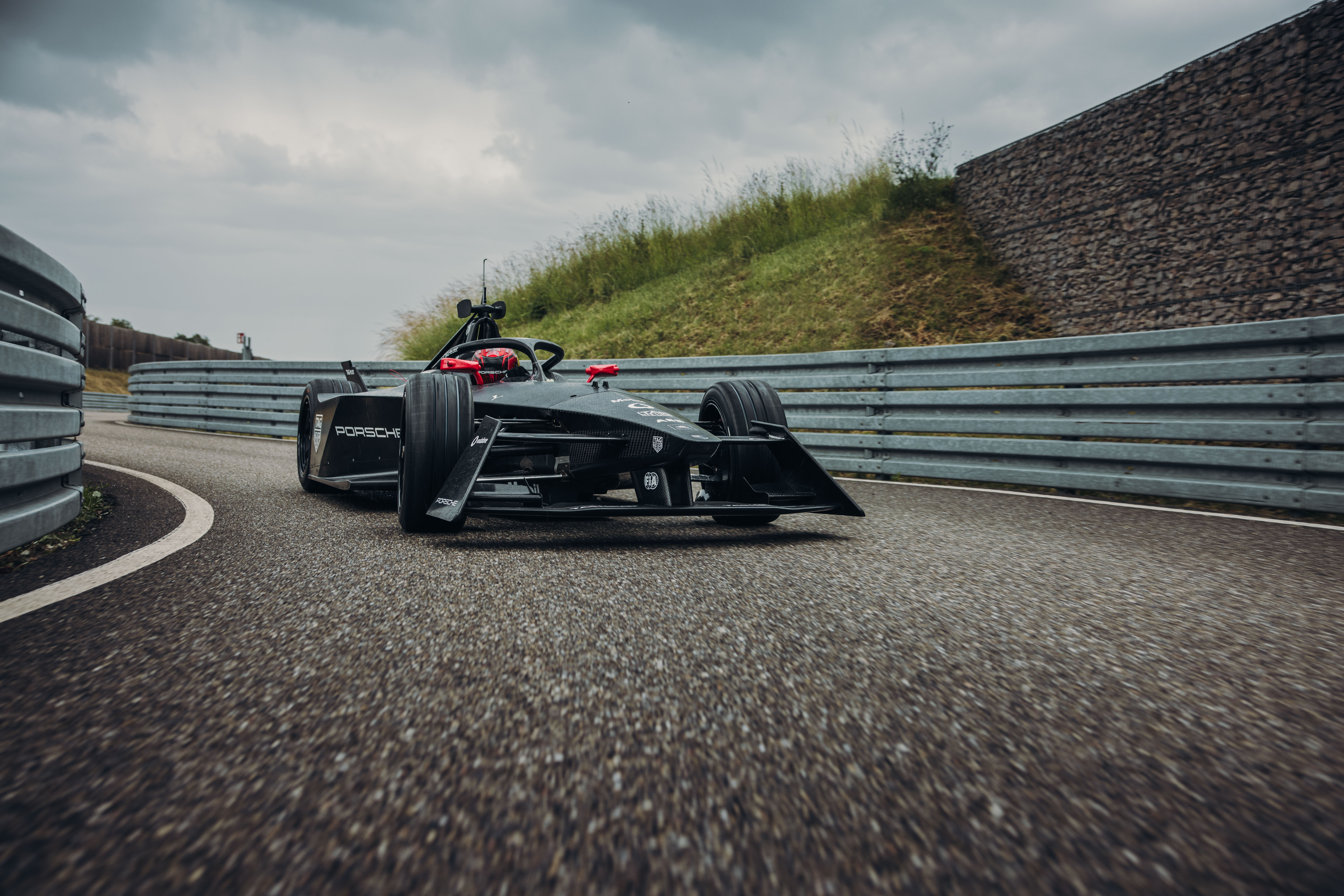 Porsche's Florian Modlinger was forthright in his views on how the Gen3 project has been handled recently, telling The Race that, in his opinion, for the next rules set "we have to start again from tender to handing over of the specification of the tender and how they are put out".
"How the parts are tested, and then handed over to the manufacturer, this whole process we clearly need to review for Gen4 and draw the correct conclusions," continued Modlinger.
"Because how it was handled for Gen3, we are clearly not happy.
"We cannot be satisfied how and with which status the project had when we got handed over the common parts. This needs to be reviewed."
Modlinger also cited his experience in other series and how regulations are implemented in collaboration between the FIA and the promoters of championships, including the participants.
"I worked in the past in different series, and there are different ways of interacting between the sporting instance, like the FIA or the DMSB and the promoter, and the manufacturers," said Modlinger.
"There are different ways but how this was handled for Gen3 needs to be reviewed and the correct conclusions made, and then change for Gen4, because the situation we are in at the moment I clearly don't want to be in again."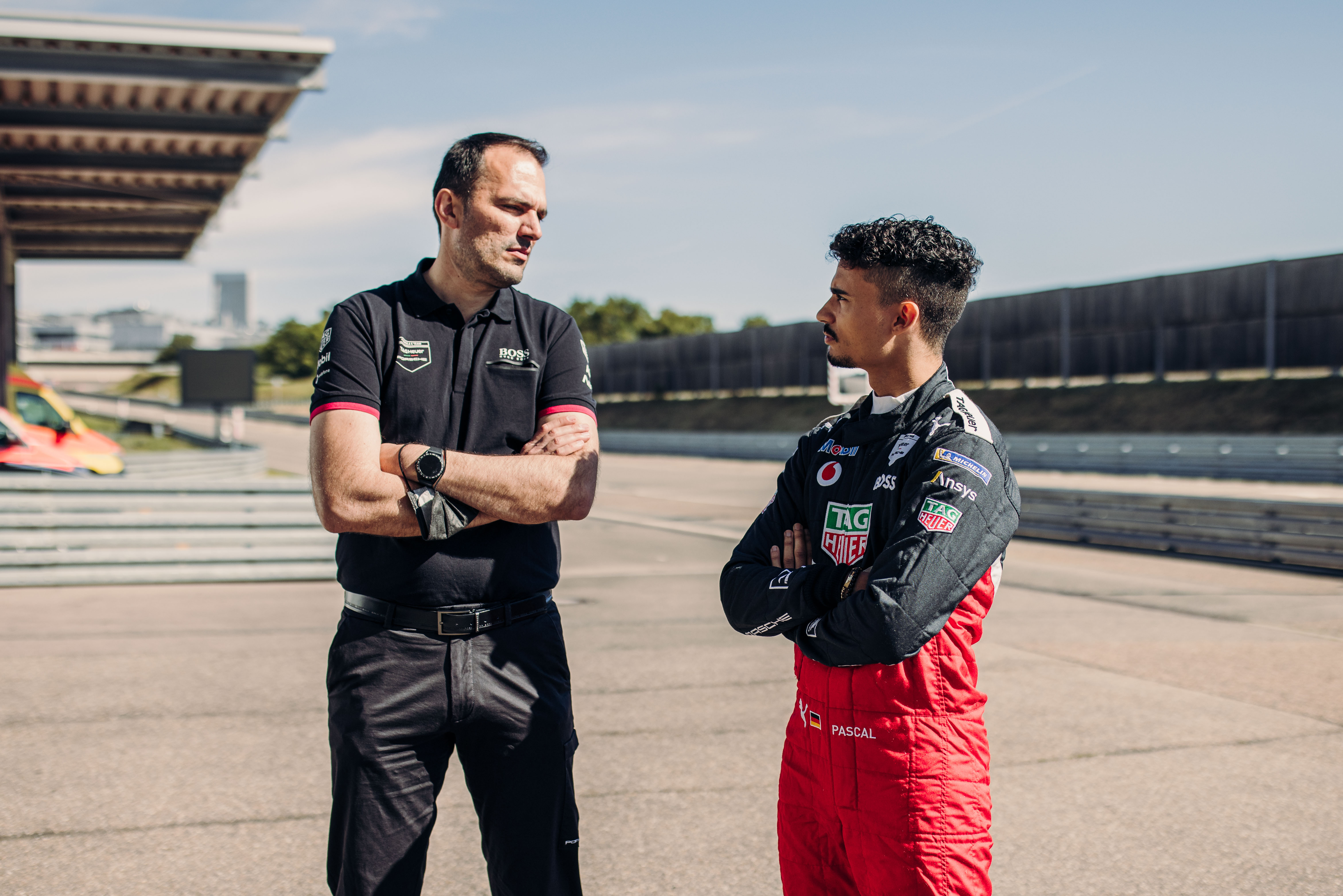 These are informed observations from the paddock. But they are consistent and increasingly universal within it. For every Modlinger, willing to go on the record, there are others who keep their counsel but share the same frustrations and worries for the championship's future.
They have to be listened to because the significant issues are now manifesting themselves in a host of negative ways that shouldn't be threatening to derail such important advancements, especially when the future of motorsport needs to start relying more upon quality and credible world championship electric racing.
Porsche, along with other manufacturers, will be heading upstairs to its board very shortly to both test the waters for the second phase of Gen3 and then also Gen4 from 2026 onwards.
If Formula E doesn't want to enter a second manufacturer crisis after three (BMW, Audi and Mercedes) vacated their grid slots between late 2020 and summer 2021, it has to back up its ambition with a practical execution of the basics.
Yet, the overriding feeling at present is that the bigwigs making those big decisions are being gift-fed reasons to make those negative judgements all over again.
This week, the commercial and management chiefs from stakeholders within Formula E are meeting at a posh summit at the Tegernsee resort in Germany. They'll be continuing to form their visions on how to monetise Formula E and grow its massive potential for the future.
As part of the five-star jamboree there will be an opportunity to "experience the breathtaking views of the Bavarian mountains and Lake Tegernsee in a private hot air balloon".
It's hoped that somehow Gen3 can remain inflated and offer up at least an optimistic longer-term opportunity to enjoy the expected vistas upon which it so relies.