Plans to introduce fast-charging pitstops in Formula E as part of the sporting format are set to be put on ice for 2023 – at least on a permanent basis.
The Race had learned that the rapid charging booster, which has been trialed in private testing over the last few months, will not be ready for wholesale use but could still make appearances in some selected races in the first Gen3 season next year.
However, an introduction midway through the 2023 season has been called into question by one of the championship's prestige manufacturers, Porsche, who strongly expressed its expectation for a consistent sporting format.
Formula E had planned to have fast-charge pitstops as a core part of the race formats for the start of the Gen3 era but issues surrounding the cells of the RESS batteries have created a knock-on effect whereby it will not be possible to have pitstops immediately when the 2023 season begins this coming January.
Williams Advanced Engineering is providing both the spec RESS and the planned fast-charging booster infrastructure for the new Formula E era but has been fighting an issue with the RESS since the summer.
The Race first reported issues last month with the spec RESS after several manufacturers had test days curtailed due to problems that were found to stem from vibrations affecting the cells within the new smaller and lighter battery.
It is not clear why the issues only became visible this summer via manufacturer testing and not before when a test car run by Spark Racing Technologies with the FIA Gen3 technical team conducted several lengthy test sessions with test drivers Benoit Treluyer and Theo Pouchaire.
It is understood that further recent bench tests have identified and found a possible solution for the RESS issue but the delays in test and development time are likely to cause further delays in getting fast-charging boosters properly tested for the 2023 season.
Homologations of the Gen3 cars were originally scheduled to take place in October but were postponed until the first weeks of November.
There are six registered manufacturers now in Formula E – DS, Jaguar, Mahindra, Nissan NIO 333 and Porsche. All bar one of them, NIO 333, will supply an independent team with DS providing powertrains to Maserati; Porsche to Andretti, Jaguar to Envision, Mahindra to ABT and Nissan to the new McLaren squad.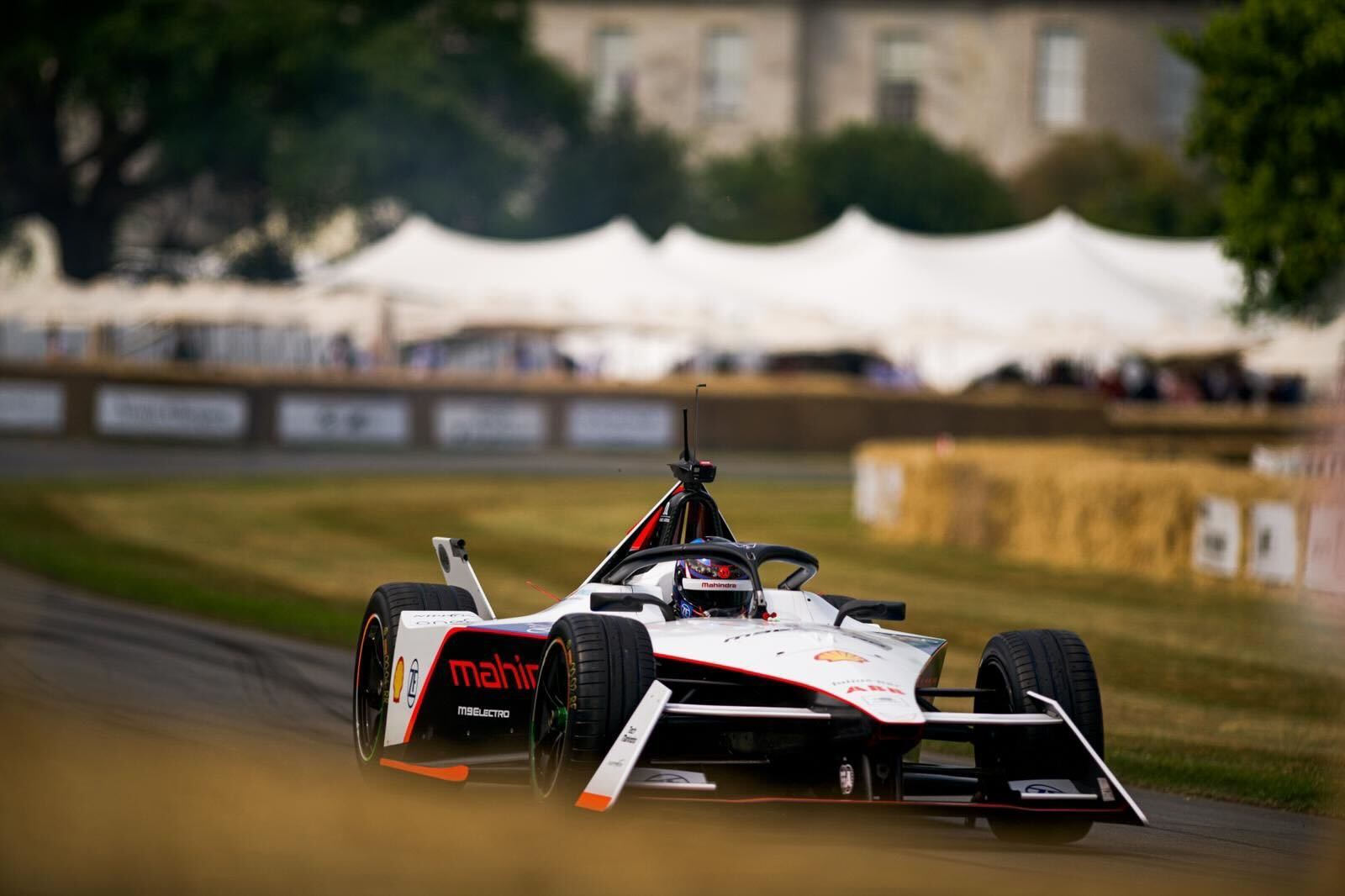 Speaking to The Race about the potential of having fast-charging pitstops as the FIA and Formula E wanted for next season, Porsche's Florian Modlinger positioned Porsche clearly on its stance for the sporting format confirmation which is yet to be fully confirmed.
"We have had the chance to test this technology already but only a few tests, but what we tested worked," Modlinger told The Race.
"I think it's more a topic or issue of getting the parts and everything being ready for the season start."
On whether or not fast charging will be a part of the regulations Modlinger said that he thought that was "for other people to answer, not me."
"But in general, I want to position ourselves and myself quite clear. It's a professional championship. It's a world championship of FIA, and I clearly do not expect changes in the sporting format over the season.
"This means the clear wish to such a championship and expectation is to have a consistent sporting regulation over the whole season."
The Race understands that recent discussions have detailed the possibility of introducing fast-charging pitstops in the second half of the 2023 campaign at pre-selected races.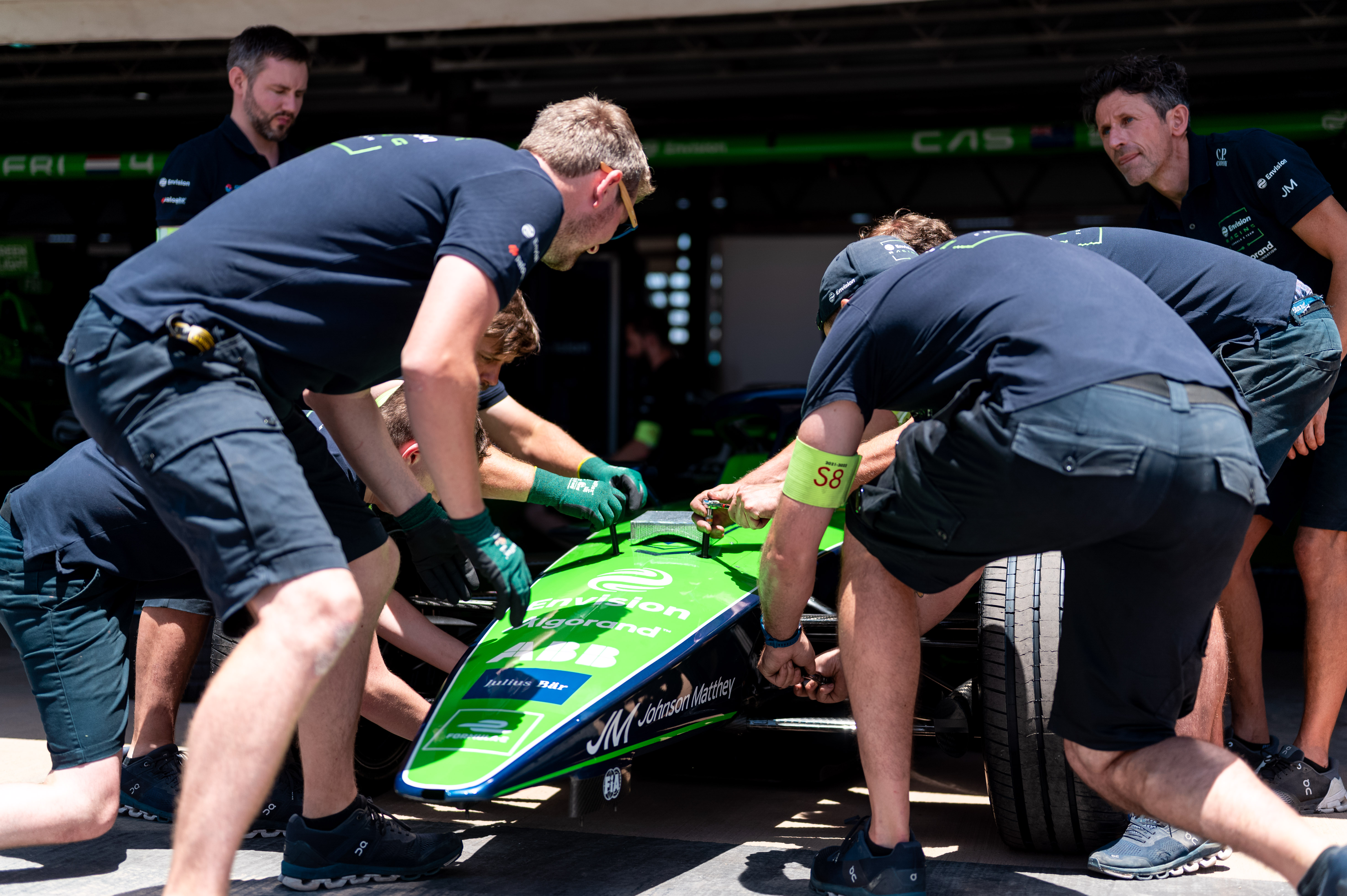 Should this be implemented it would demand extraordinary mid-season flexibility in the sporting regulations and it's not just Porsche who would be against this, as it's believed to be unpopular among several other manufacturers too.
Formula E teams are facing a race against time to get the Gen3 cars into a state of readiness for the start of the world championship at the Circuit Hermanos Rodriguez in 11 weeks' time.
After homologations next month. manufacturers and teams will have a short period to complete their private testing before heading to Valencia for at least three days of final running before free practice in Mexico City.
The main suppliers for the Gen3 era – Williams Advanced Engineering and Hankook – are being managed via the Spark Racing Technologies company under the FIA Gen3 project team.
They are coming under significant pressure to ensure that common parts and components are committed on time.
This has been complicated by the RESS issues and also by further testing on different tyre compounds recently.
The Race understands that as of last week a final tyre compound was not 100% confirmed for next season.
Hankook's chief engineer of Motorsport, Thomas Baltes, told The Race late last month that compound specs were still being tested and that a shift away from the initially mooted fast-charging pitstops would not be too significant.
"I wouldn't say so [the loss of fast charging would affect Hankook]," said Baltes.
"Depending on the ways forward, which will also come up in Season 10 or 11 perhaps, we may also adapt our spec, but at the moment there is no need.
"I would say, still we're looking for any other solutions for the future, for sure, and it's also depending on the ways forward, where we are going, if we have for example a pit stop or whatever.
"For sure, we're looking for different compounds, but actually I would say we're on a quite good base which is also even tested by most of the teams and they agreed that it can go like this."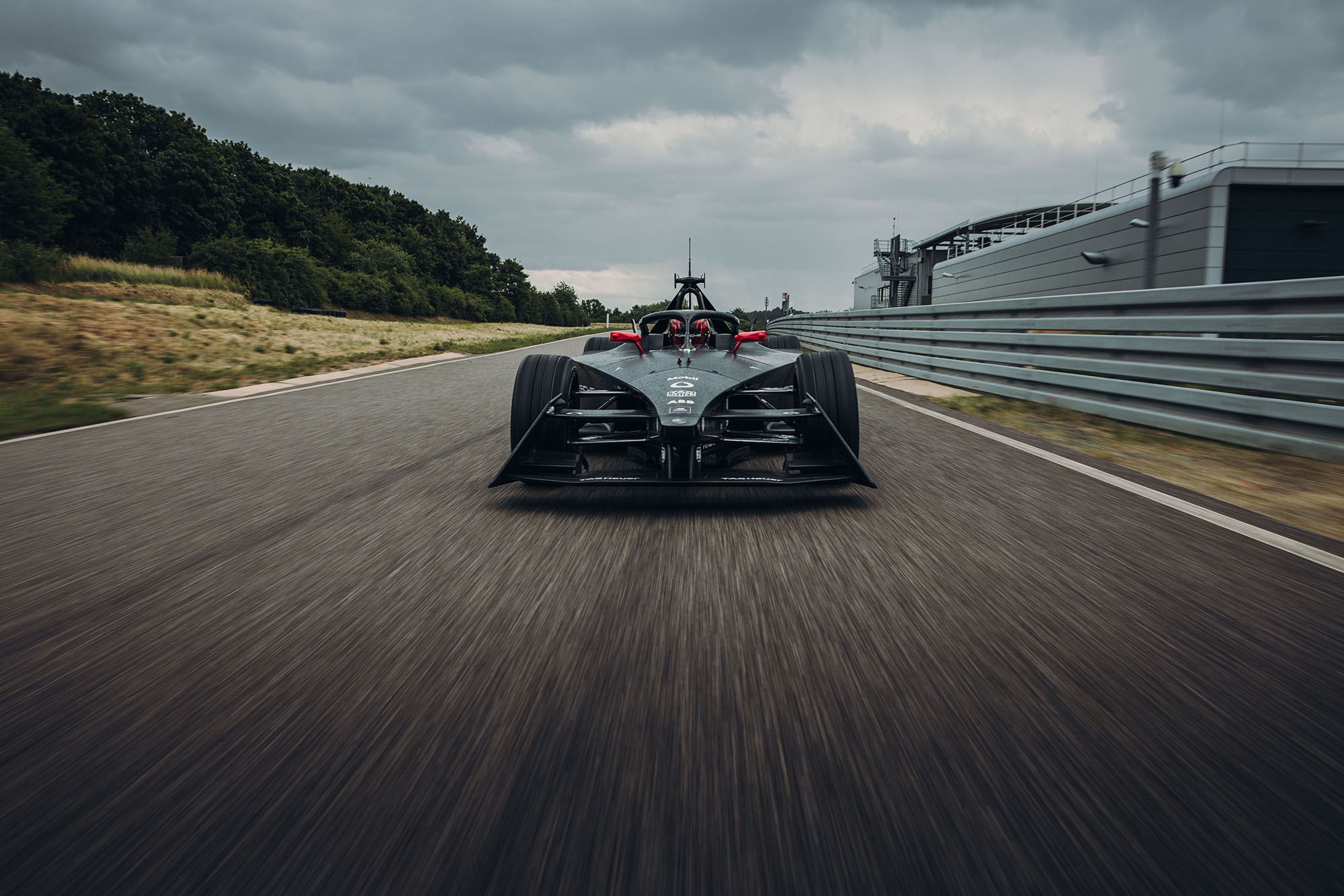 Several meetings have taken place in recent weeks to attempt a way forward in ironing out this ever-growing range of challenges for Formula E heading into 2023.
An across-the-grid spirit of collaboration does exist with some knowledge of the Gen3 package being shared between manufacturers as they share some circuits and tests.
McLaren team principal, Ian James, highlighted this to The Race last week, saying that "for manufacturers and therefore for teams, the maturity of the product that we start the season with the beginning of next year is going to be absolutely key.
"Not only that it's important that as the manufacturers are going through their testing at the moment and their development, that they have a foundation on which they can build because it's not only about the battery or the tyres, but there's also the whole maturity of the manufacturer perimeter as well.
"So, I think it's important that quickly now we get into a situation where we've got the reliability and stability in the package, that the manufacturer development sort of be brought to a point where we've got to the right level of maturity for season nine (2023).
"I know that everybody involves working very hard to achieve that, so the right discussions are taking place.
"We've got constant dialogue with the FIA with FEO, with suppliers to make sure that we know where we're at, and we've just got to make sure that we continue to push forward in that regard until we get out to Mexico."