Beholding Sebastien Buemi without an e.dams patch on his overalls is going to take some getting used to at Formula E's pre-season Valencia test this December.
No other team badge has adorned his togs in Formula E. As the branding may have changed from Renault to Nissan, Buemi remained a constant presence – the last such relationship in the FE paddock after Sam Bird's move from Virgin/Envision to Jaguar and Lucas di Grassi's split from the departing Abt/Audi.
But as Buemi himself says the changes at the e.dams team over recent seasons had made it "a very different place" from when he joined it in 2014 and where he became champion in the summer of 2016.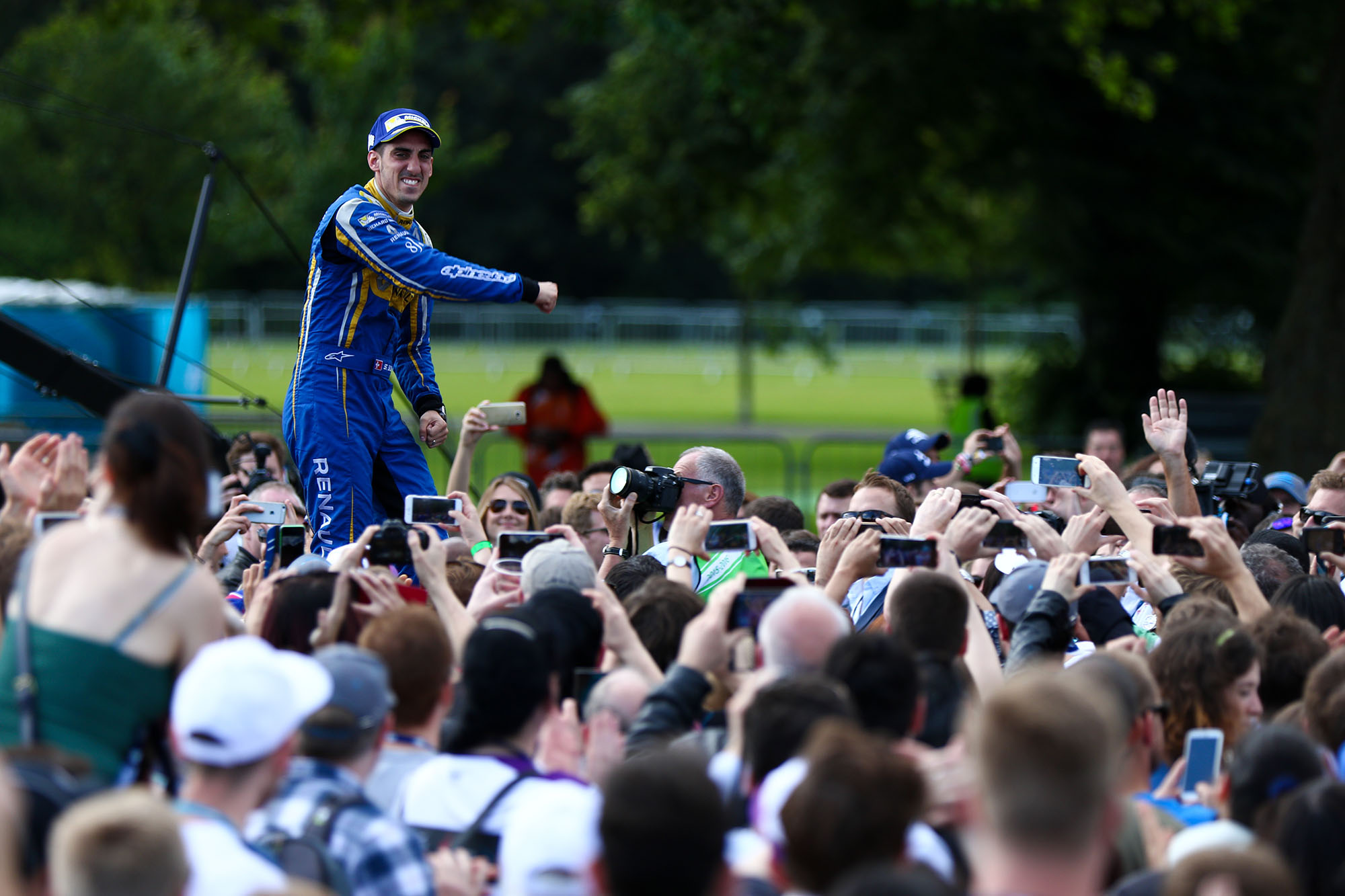 New employer Envision Racing will be acquiring a driver with unparalleled experience in international motorsport over the last dozen years.
It's a bank of knowledge and knowhow that incorporates success with manufacturers – Renault, Toyota and Nissan – and also includes a close working relationship with Red Bull, with which he still works on grand prix weekends, although now mostly from its Milton Keynes base.
Almost nine years ago now, as FE was getting established, Buemi was quickly recalibrating his career. The Formula 1 roller-coaster had ground to a halt for him at the end of 2011 after three mostly solid, occasionally impressive, seasons at Toro Rosso.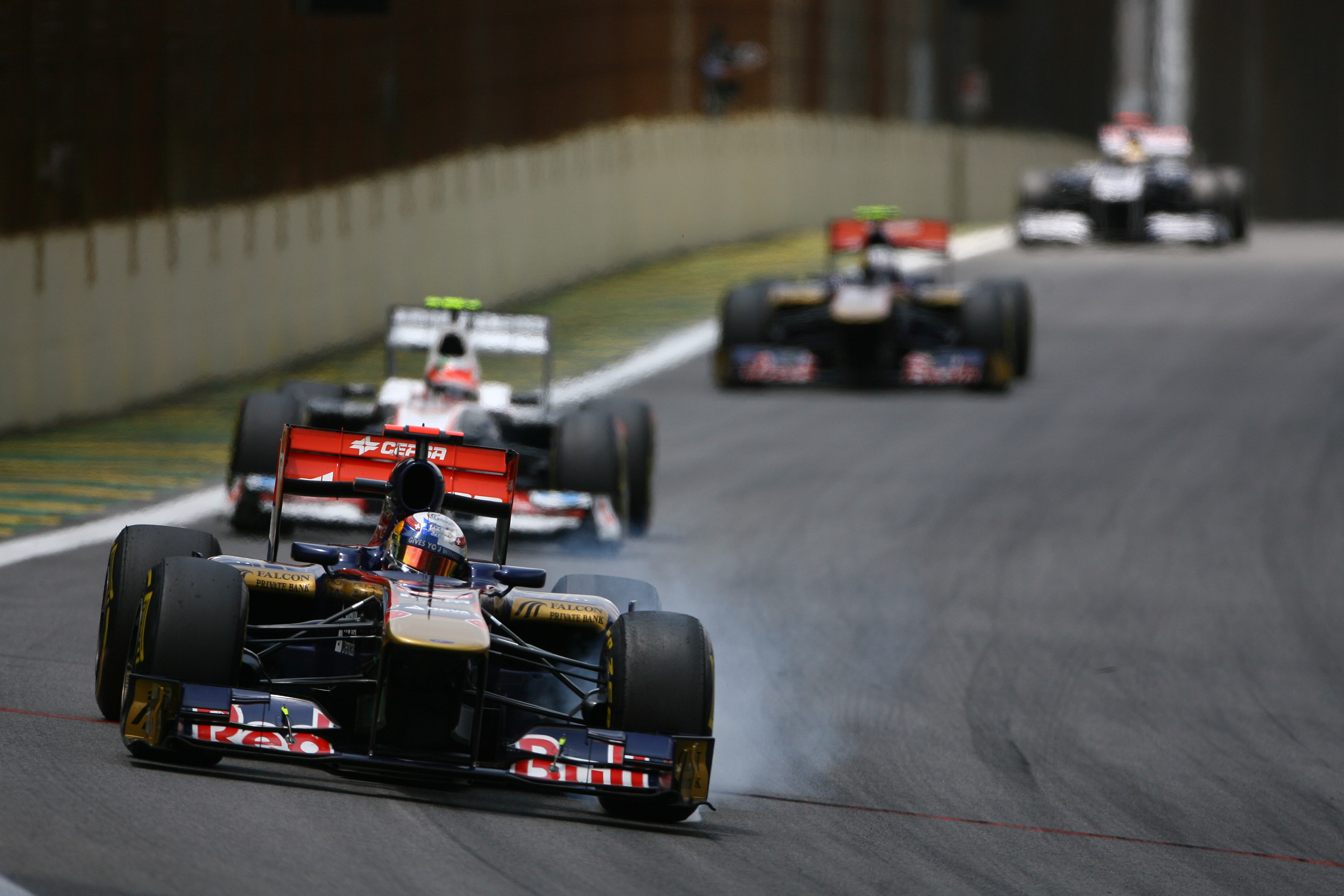 Now there's a running joke in the paddock that Buemi has somehow defied time itself because he seems to have been around for ever and couldn't possibly be just 33 years of age.
He'll turn 34 at the end of this month, and he will do so knowing that his World Endurance Championship and Formula E dual career will remain intact.
He's done that through managing his own affairs after he amicably left the Julian Jakobi-fronted GP Sports Management stable in 2020. He still retains a strong friendship with GPM but his deal with Envision was concluded via his own negotiation and execution.
Typically therefore, Buemi has learned from every aspect of being a professional racing driver during his career to date, and to understand the man himself, you have to look into his past.
This is particularly useful when appraising his Formula E career where he has dovetailed success with multiple Le Mans 24 Hours wins and WEC titles at opposite ends of his latter day career spectrum.
He now acknowledges that Formula E was initially only interesting to him back in 2014 because, as he tells The Race, he was "such a competitor" and in DAMS co-founder, Jean-Paul Driot, he could see that "with him I knew I would have a good opportunity [to win]".
Buemi's relationship with Driot is perhaps the most important one he has had in racing and without being overly cliched there was a genuine fatherly approach that usually got the best from him.
This was evidenced in the summer of 2014 when Buemi and Driot put their trust in each other in regard to the Formula E programme.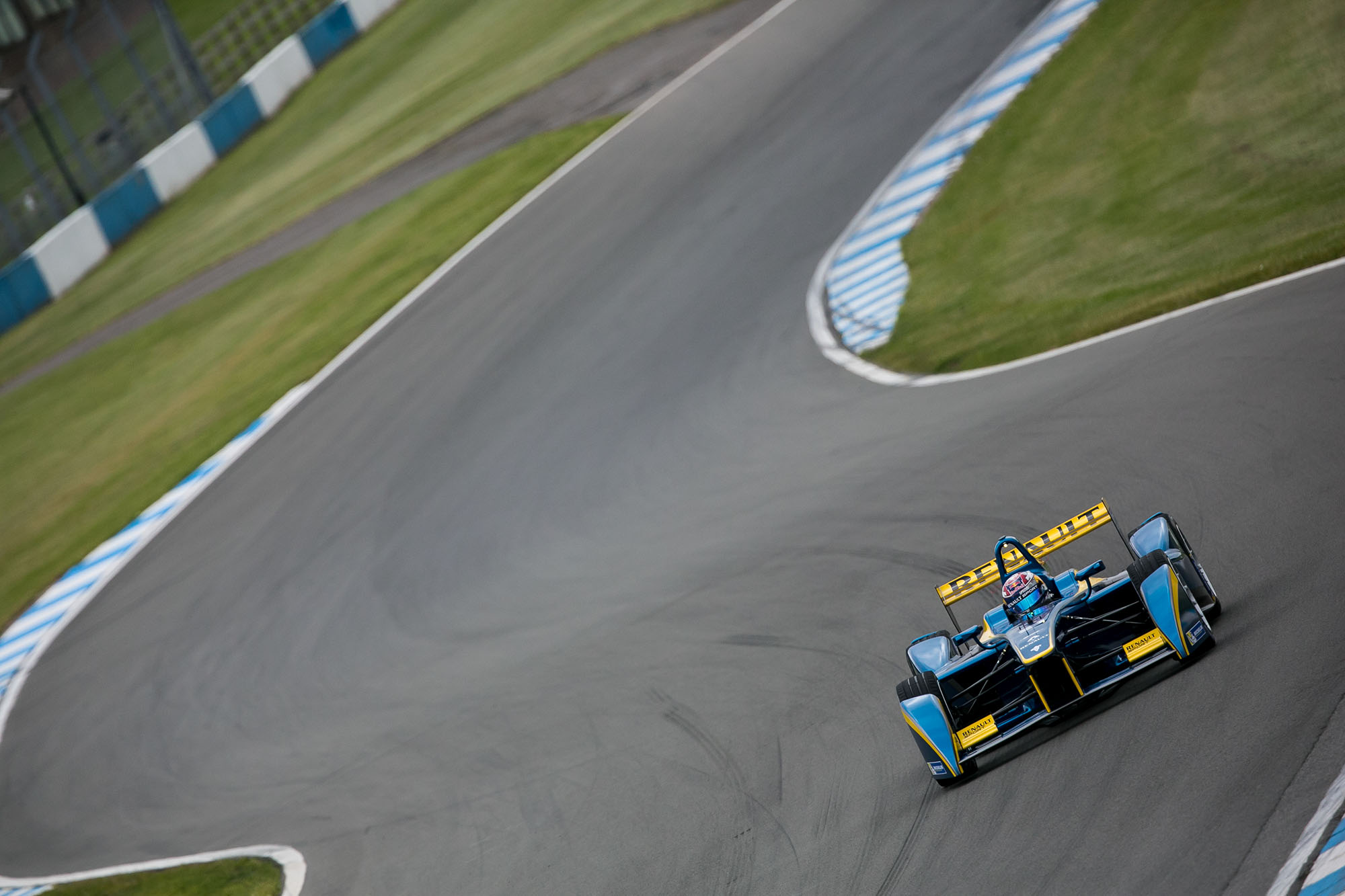 "I had no real kind of expectation of Formula E at the start," recalls Buemi.
"When I drove it in Donington for the first time, I said, 'OK, it's not bad'. The 200kW felt OK, obviously the 150kW was a bit slow, a bit too much, but I quite enjoyed it from the beginning.
"Now when I look at it, how much it's improved and how much faster it became and where it's heading to, it's kind of nice to remember those days."
With the fond reminiscences there is still some melancholy too because Driot's death ruptured the DAMS and e.dams teams in several senses.
"It's been a big loss," concurs Buemi.
"I still catch myself thinking, 'I'm going to call Jean-Paul', and then you realise no, you're not and it's tough.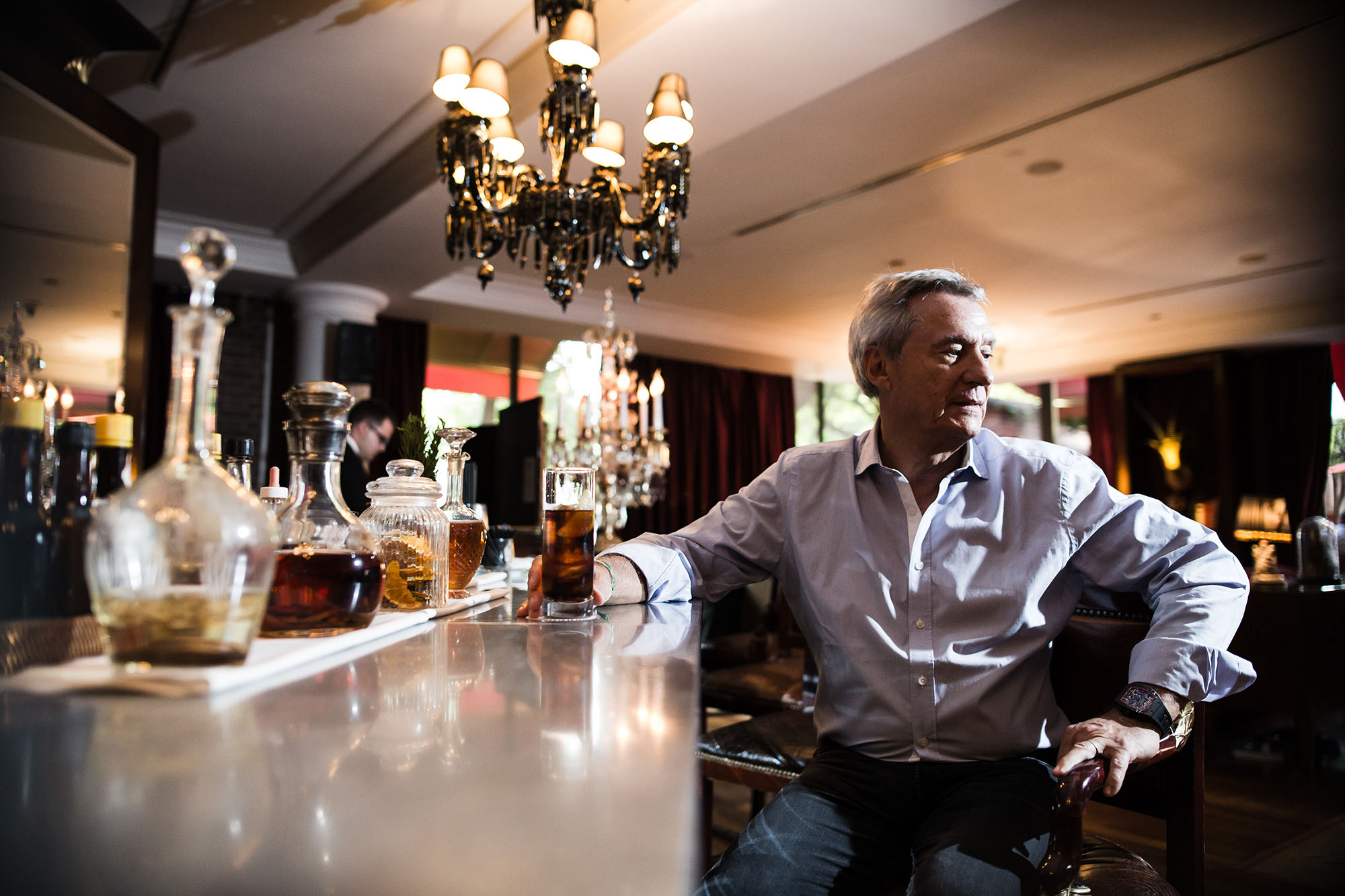 "In a way he was the perfect boss because he knew how to pump you up and make sure you would perform at your maximum and at the same time he knew when to have a go at you.
"He had a very good balance between managing the drivers and the team to make sure everyone was performing at a very high level; we had a very good vision on how to create performance and the best thing was that he was really doing it just because he loved it, he was not doing it because he was making money out of it."
There is no more visceral example of this than the eventful Montreal weekend in the summer of 2017 when Buemi hit the headlines for his highly emotional reaction to a race where he and his team fought from the back to fourth place in a rebuilt car after a practice smash.
The events of that weekend are still fresh in many a mind, and in Buemi's, while it was put to rest long ago, it actually captures a variety of recollections.
Driot mirrored Buemi in many ways. Specifically in the sense that when their backs were up against the wall, whether on track or in the stewards' room, Buemi was absolutely certain he had more than just the expected loyal support.
"At Montreal he was not so happy," Buemi understates with a hint of a knowing smile.
"Maybe not right after the race for the week, two weeks after we had a tough discussion because he didn't like the way I behaved that weekend and a few things that I said.
"Obviously he understood the situation and he preferred someone with a proper character than someone completely flat and not having any emotions.
"But obviously, maybe I showed a bit too much emotion in some ways but in the end he understood the situation."
Buemi's competitiveness still comes with the occasional flash of aggression, witness he and Pascal Wehrlein having to be prised apart by occasional The Race columnist Jim Wright at London ExCeL in July.
Most drivers have the capacity to get involved in situations such as that and Buemi is not alone, even as an experienced campaigner. Ask those that work with him though in the same team and they usually see it as more an indicator of his sheer will to succeed and deliver.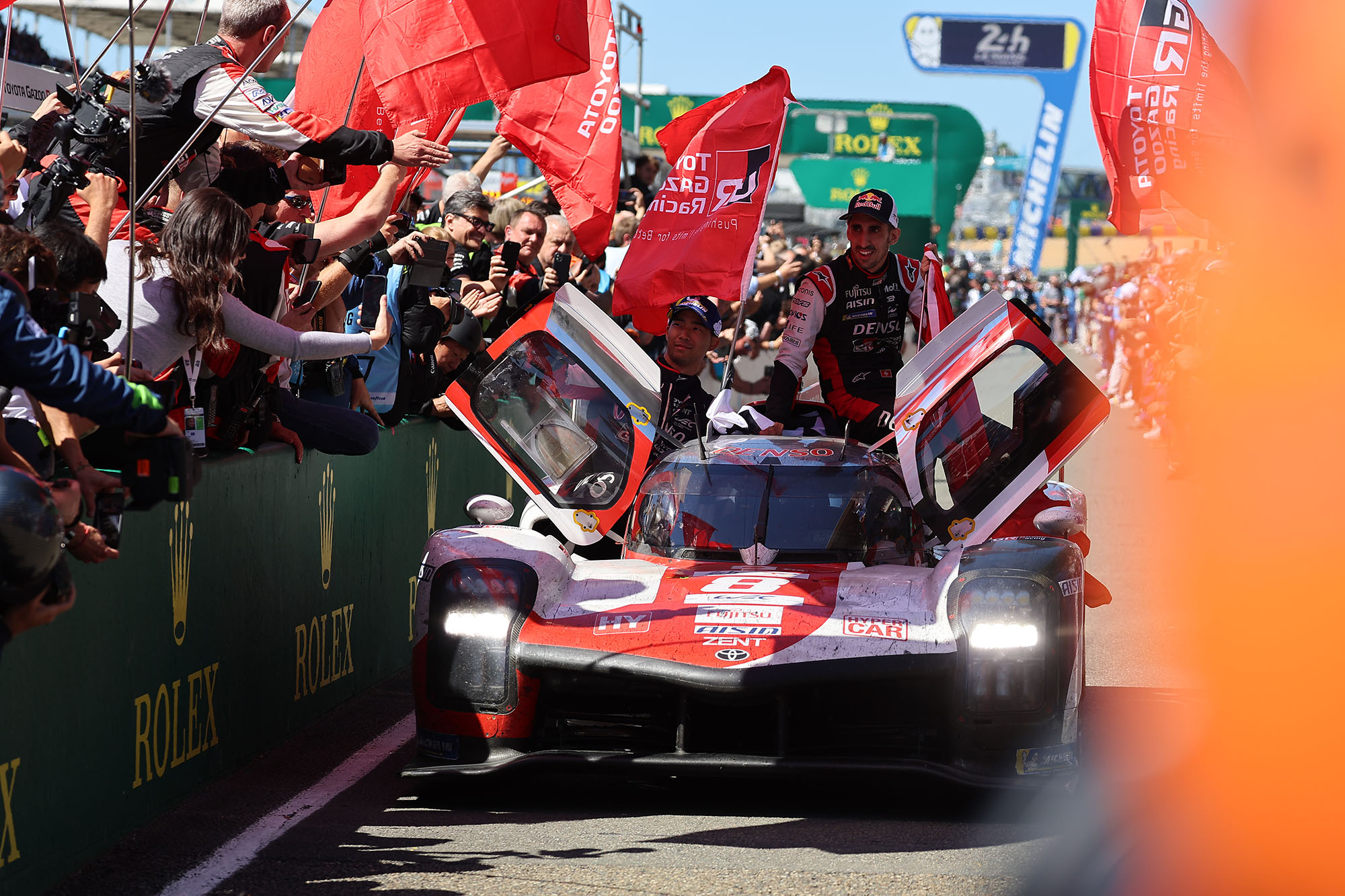 So, the fire is still there and so is the skill. You don't win Le Mans, whatever the competition, and you don't outscore young and quick team-mates such as Maximilian Guenther if you are over the hill.
Envision therefore knows that it is getting someone who is still capable of winning races and challenging for titles. Why else would it have jumped in so early for the Swiss?
Back in April/May time there were still several drivers technically unattached. Envision will have looked at some of them but it swiftly got Buemi's signature on a contract. That says a great deal of the regards still held for the driver who still jointly holds Formula E's win record (he and old arch-rival di Grassi have won 13 races each).
Although he won't be front and centre of Envision supplier Jaguar's development of the powertrain, Buemi's ultra-analytical approach to honing a new car will also pay dividends for the Big Cat too.
When The Race speaks with Buemi, in August, he is unable to elaborate on what he will be doing after his e.dams period was over. But what he does say is that chapter of his career was "like life really, sometimes proud, sometimes great, sometimes tough".
"You spend eight years with some people and in a certain environment then all of a sudden that comes to an end so it will be emotional," he says.
"Overall, I'm proud but life goes on so the next challenges will be in my full focus. I think I will enjoy the fight again though."