Sebastien Buemi and Pascal Wehrlein had to be separated following an angry discussion at the end of Sunday's London E-Prix after their battle for seventh place.
Witnesses saw the pair push each other and then square up to each other in the altercation, which lasted just a matter of seconds.
The pair had battled for seventh place for much of the second half of the race, with the main flashpoint coming when Buemi defended from Wehrlein going into Turn 1. Prior to this the Porsche had got through but Buemi re-took the position two laps later.
Wehrlein is believed to have displayed considerable anger on his radio during the fight in what he viewed as a late defensive move from Buemi in to Turn 1.
The Porsche locked up momentarily and inadvertently appeared to catch Edoardo Mortara, who was running in 10th position behind Sam Bird, unawares. Mortara spun his Venturi Mercedes down the escape road as a result (incident shown in video below at 3:19).
The incident was reported to the stewards but no further action was taken as it was deemed to be a fair single defensive move by Buemi that left "adequate space", as per the official FIA bulletin.
While Buemi raced on to seventh position Wehrlein dropped to 10th place after a late-race battle with the Dragon Penske of Sergio Sette Camara.
Wehrlein was reported to the stewards for moving under braking at Turn 1 in this battle but again no further action was administered.
At the end of the race Wehrlein and Buemi were walking back from parc ferme when the verbal interaction was struck up between them.
Andretti group commercial officer Jim Wright acted as peacemaker to keep the two drivers apart in the pitlane after the exchange of opinions threatened to spill over. A passing Antonio Felix da Costa and Robin Frijns are also known to have calmed the drivers down.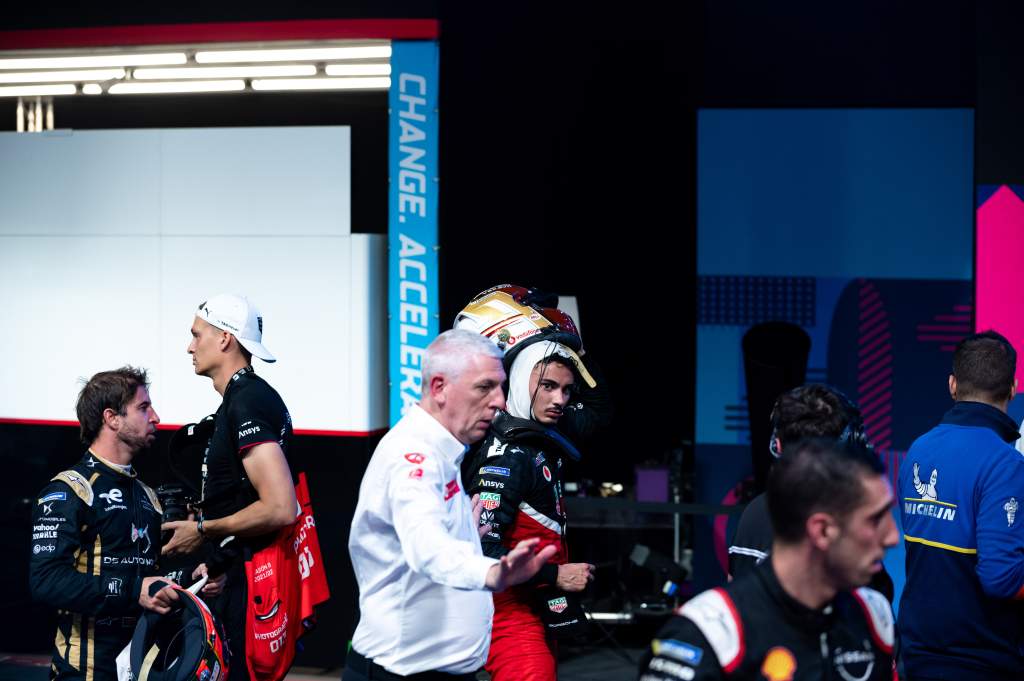 Wright declined to comment on the incident when approached by The Race today.
Even after they were broken up, Wehrlein and Buemi were seen exchanging further words as they went into the FIA technical checks garage for weight checks.
One witness, who asked to remain anonymous, described the pair as "pushing each other and getting very close until Jim got between them".
Talking to The Race about the incident, Wehrlein said that "a couple of times when we were close together in the race he was moving under braking a lot".
"That is a topic I think we drivers all discussed in the drivers briefing [last Friday], which should be avoided – and clearly he didn't do that," Wehrlein continued.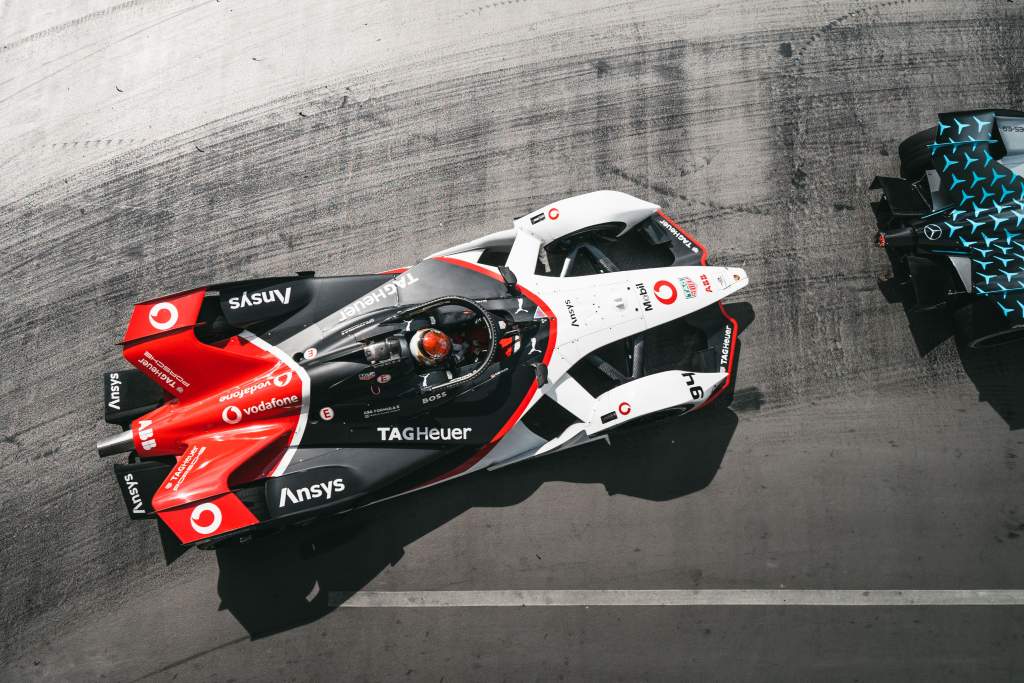 "After the race we walked to the scales that I told him that 'moving under braking was really dangerous and maybe next time I'm not able to avoid a crash anymore if he continues driving like that'. Once it was really close to a crash.
"I don't know what happened then but he got really 'provocated' [sic] and told me to repeat what I just said and came really close to my face. Then I just repeated exactly the same.
"We had a short discussion of a couple of seconds and went to the scales.
"It was nothing too special. I think also with the emotions after the race they are a bit high."
From Buemi's point of view, Wehrlein's comments in the initial flare-up appear to have ignited the confrontation just before they were separated.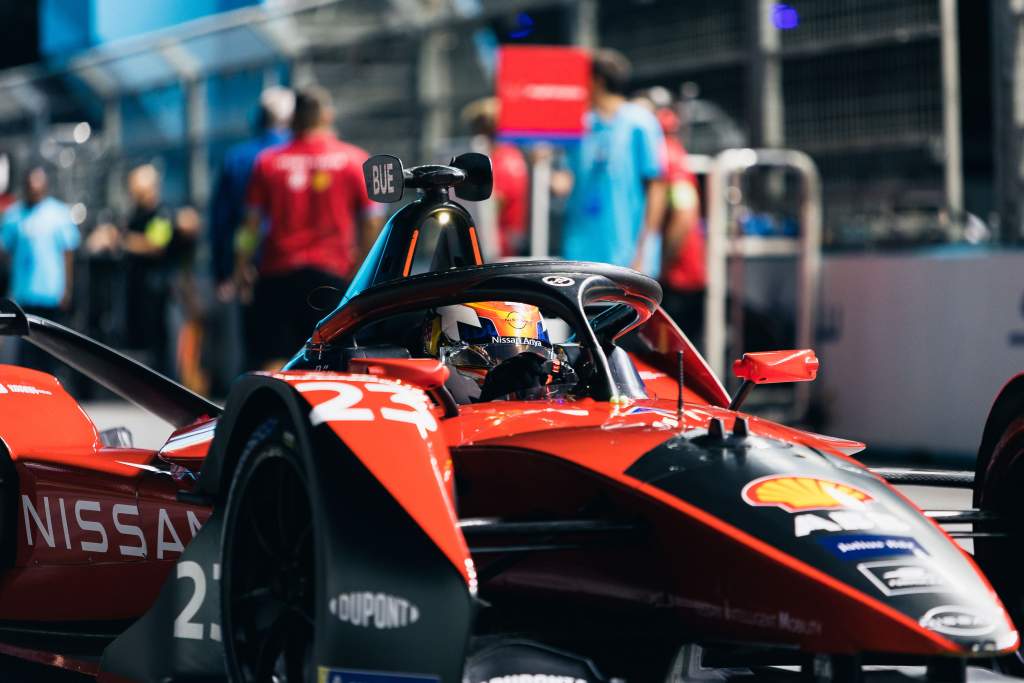 "Honestly, I don't think I have done anything wrong and I think he's done most of it wrong, because in the end, he was under investigation too," Buemi told The Race.
"It was kind of funny because when we went into the cooldown room, Sam [Bird] said 'Seb did a great job and Pascal was moving so much under braking', exactly the opposite of what he [Wehrlein] was saying.
"You remember also [Mitch] Evans in Marrakesh complained about him moving under braking, so it seems he does it and then complains about when he thinks others do it."
The Evans example related to the opening laps of the Marrakesh E-Prix last month when Wehrlein, who was struggling with an issue related to his battery being reset, ran Evans close to the wall in what the Kiwi referred to as "really dangerous."
Both Wehrlein and Buemi went straight from their argument to the Formula E studio where the championship broadcaster has innovated a driver's room where they are shown replays of the race and encouraged to talk about it.
While Buemi is seen in the footage released by Formula E, Wehrlein is out of shot but was in attendance, although is believed to have remained mostly silent.
Ironically no penalties for either late defence in braking areas or more than one defensive move were handed out in Sunday's race despite the investigations of Wehrlein and Buemi.
This came after both Nyck de Vries and Robin Frijns did receive time penalties the day before for similar offences.
De Vries lost his podium position to Nick Cassidy after their battle caught the attention of the stewards and resulted in a five-second penalty to the reigning champion for making more than one defensive move on the start-and-finish straight. Frijns was handed the same sanction but for the offence of moving under braking for the Turn 16 hairpin, which resulted in Wehrlein's team-mate Andre Lotterer being severely compromised.
Photos courtesy of Spacesuit Media