Antonio Giovinazzi lamented the loss of his "big chance" to claim his first ever Formula E points after a breakthrough London race went dramatically awry.
Prior to Sunday, Formula 1 convert Giovinazzi had qualified on the back two rows for the majority of his Formula E starts so far, though 11th on the grid for New York race two a fortnight earlier had hinted at progress. His best finish was 16th in Monaco.
Then at the ExCeL Arena on Sunday, Giovinazzi qualified a sensational third.
After making it through his qualifying group by ending it second only to eventual race winner Lucas di Grassi, he vanquished reigning champion Nyck de Vries' Mercedes in the quarter-final before slightly bettering his qualifying time in the semi-final against di Grassi.
This wasn't enough for the Penske EV-5 to make it through but Giovinazzi's 1m12.962s was faster than fellow semi-final drop-out Antonio Felix da Costa by 0.066s.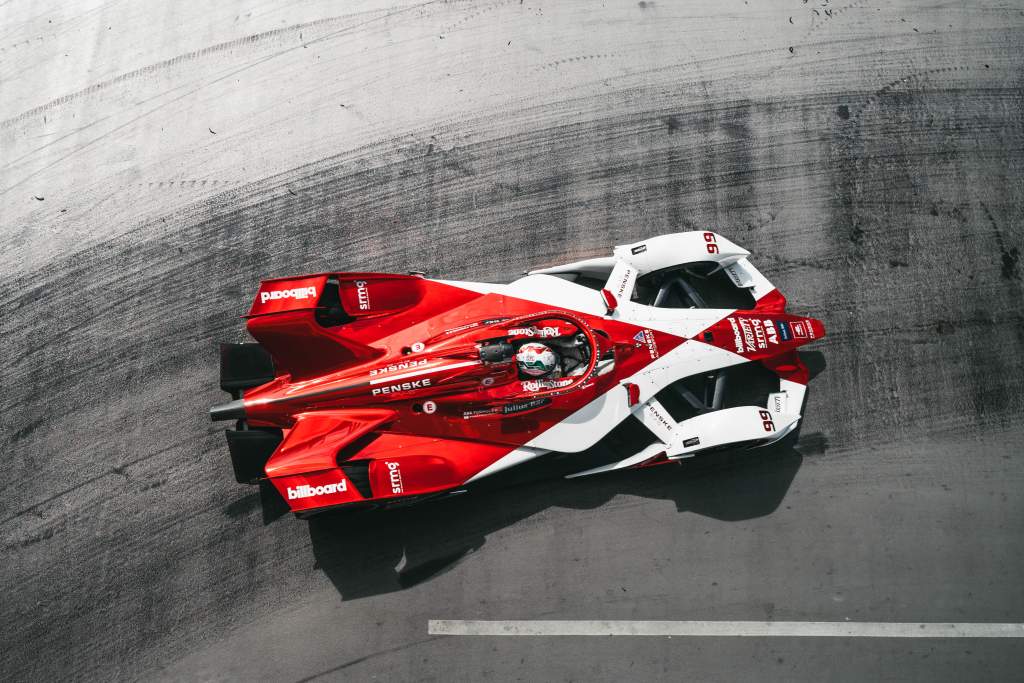 Dragon Penske went into Sunday as the only team in the field still to score a point, and fresh from Sergio Sette Camara's heartbreaking late slump and retirement in the Saturday race in which he had run third at first.
Giovinazzi took up team honour in race two, holding onto third position despite an initial concerted attack from da Costa at the Turn 1-2 complex. He later repelled da Costa again at the same complex after the DS Techeetah driver tried to claim the inside line.
The two ran side-by-side through the corner with Giovinazzi holding on, and da Costa edged close to the wall on the exit.
Despite many, including TV commentators Jack Nicholls and Dario Franchitti, viewing the battle as hard but fair racing, the stewards deemed Giovinazzi to have caused a collision and issued a five-second time penalty for the offence.
By then he had also lost third on the road to the attack mode-assisted de Vries.
And the biggest blow was the issuing of a drive-through penalty for power-spiking over the regulated 220kW allowed.
The Race understands that this happened several times and began just after the track went green when the safety car was retracted, having been deployed when Jean-Eric Vergne's DS Techeetah was temporarily left stranded on the track. This was the result of damage inflicted on Vergne's car after being hit by Oliver Rowland's Mahindra on the opening lap in an accident attributed to Oliver Askew's Andretti BMW.
Giovinazzi and his crew rued what they were sure was a major opportunity to hang on to at least a top-six position, although the Dragon Penske driver believed the inherent pace of the car may even have delivered more.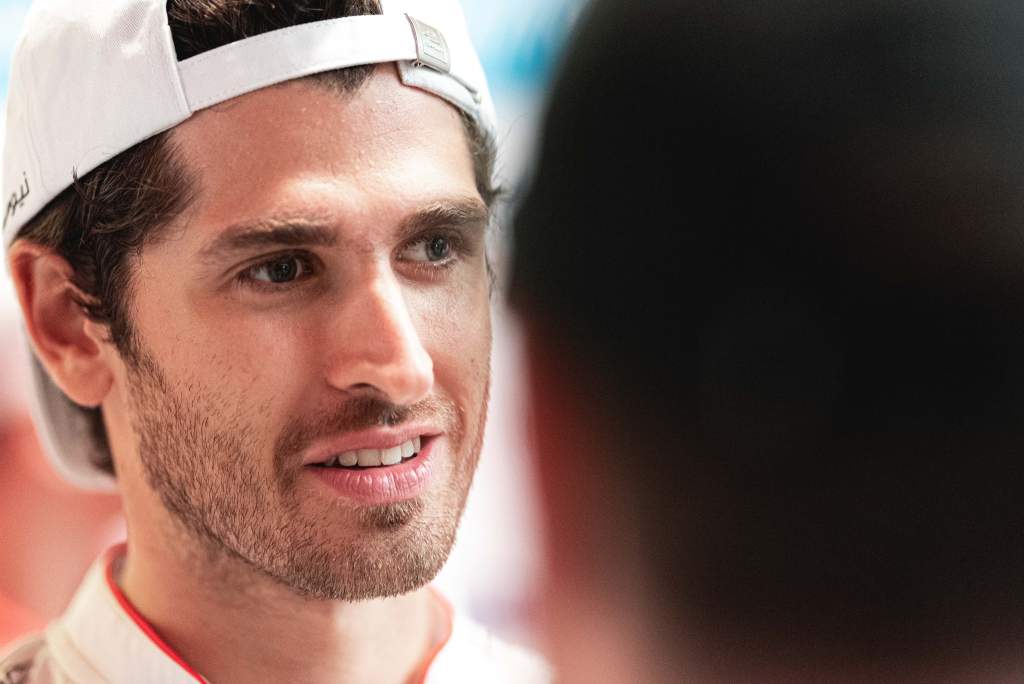 "Definitely this was a big chance for points," Giovinazzi told The Race.
"I think the car was good and I was there in fifth, sixth, so yeah I'm pretty sure that had we have had no issues we could have had two cars in the points.
"Unfortunately, that didn't happen.
"It is happening in our best race so far; we were fighting for fourth or fifth.
"It was going well and I think with the pace we were showing we could have finished there, sixth maybe.
"It's unfortunate like this, but the main thing is that we started third, our best qualifying of the year, so let's see now what we can do in the next race."
Giovinazzi returned to the track after his drivethrough penalty but he started struggling with further powertrain-related issues and, caught by the leaders to be lapped, was called into the pits to park.
With Giovinazzi thought unlikely to stay in FE next season as Dragon Penske becomes DS' new works partner and takes on Stoffel Vandoorne and Jean-Eric Vergne, the Seoul double-header in a fortnight is likely to be his last chance to score in Formula E.
While there was dejection on Giovinazzi's side of the Dragon Penske garage, Sette Camara scored the American team's first championship points for over a year by placing ninth.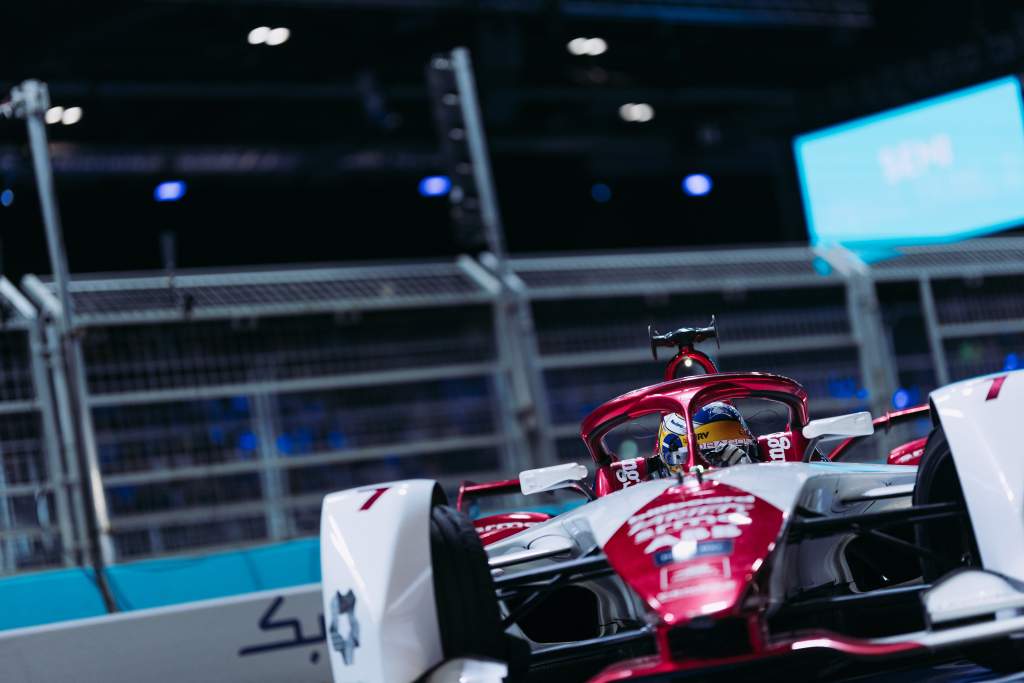 The two points were the first since Sette Camara took eighth in the corresponding race at the ExCeL last July.
His performance, in which he rose from 19th on the grid, went some way to banishing the memory of his nightmare Saturday race when a cataclysmic issue with the remaining energy and confusion between the Brazilian and his team caused him to be racing "blind" in the final laps and tumble out of the points.
A day later he was able to convert and claim ninth after battling with Pascal Wehrlein's Porsche in the closing stages.
"This feels better even though yesterday qualifying was amazing and it was the best qualifying I've had this season," Sette Camara told The Race.
"But we've had a lot of good qualifying this season and last season, so it's something we kind of get used to: do well in free practice, qualify well and then have a bad race.
"I think today was completely the opposite. OK, I had a good free practice, horrible qualifying, couldn't get the lap, didn't feel comfortable with the car but then starting from the back, with zero expectations and then all of a sudden when a good result surprises you like that it feels twice as good.
"I'm happy to score points for the team and I'm happy about both days but even more for today."
Additional reporting by Alice Holloway