Formula E's annual rookie test – which is set to take place at Valencia this year – might sometimes seem like more of a curiosity than a genuine talent shootout given some of the entries.
But it's also been the moment when future race winners booked their places on the grid for what's now the ABB FIA Formula E World Championship.
Here are some tales of rookie test outings that led to big things. And some that really didn't.
Maximilian Guenther
2018 Marrakesh Rookie Test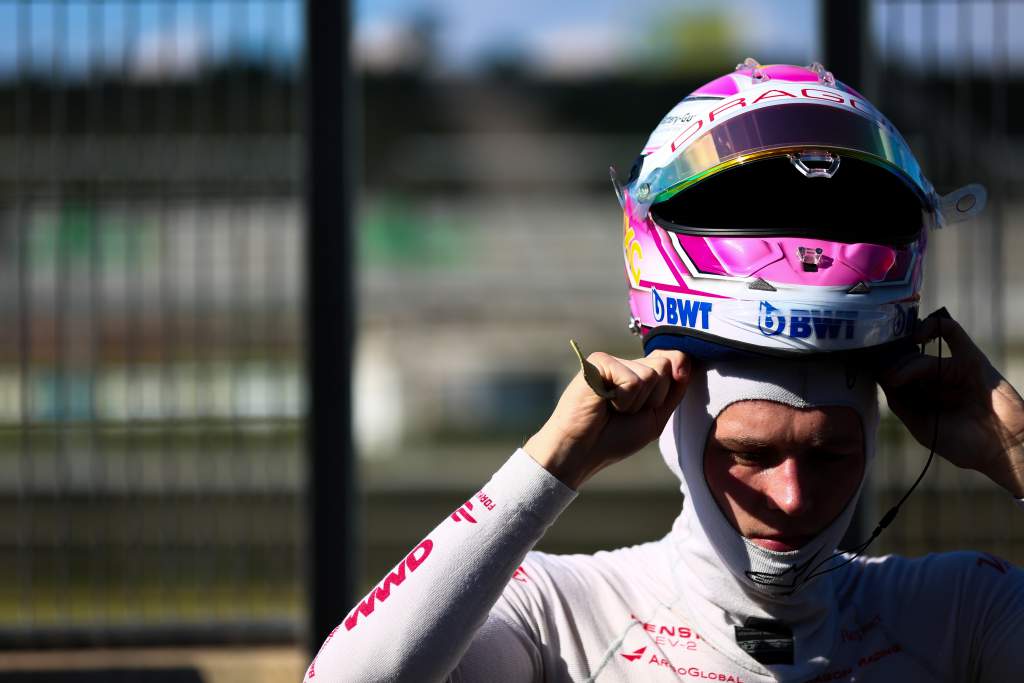 Guenther was about to embark on a maiden F2 campaign at Arden where the phrase 'intolerable frustration' would probably be overly kind as a befitting description of his only season at that level.
A reverse-grid win at Silverstone and a second in Sakhir were highlights amid a relative lack of pace in a team which was clearly some way behind the opposition.
Cannily Guenther, and his management advisor and father Andreas, spread their options and developed a relationship with Jay Penske and his ever-present Dragon Formula E operation.
Dragon had a fruitful Marrakesh test with Guenther and Andrea Caldarelli, both recommended to the team by then-FIA sporting manager Fred Espinos. Guenther set the third-quickest time, while Caldarelli went eighth, although he did damage the car during his run.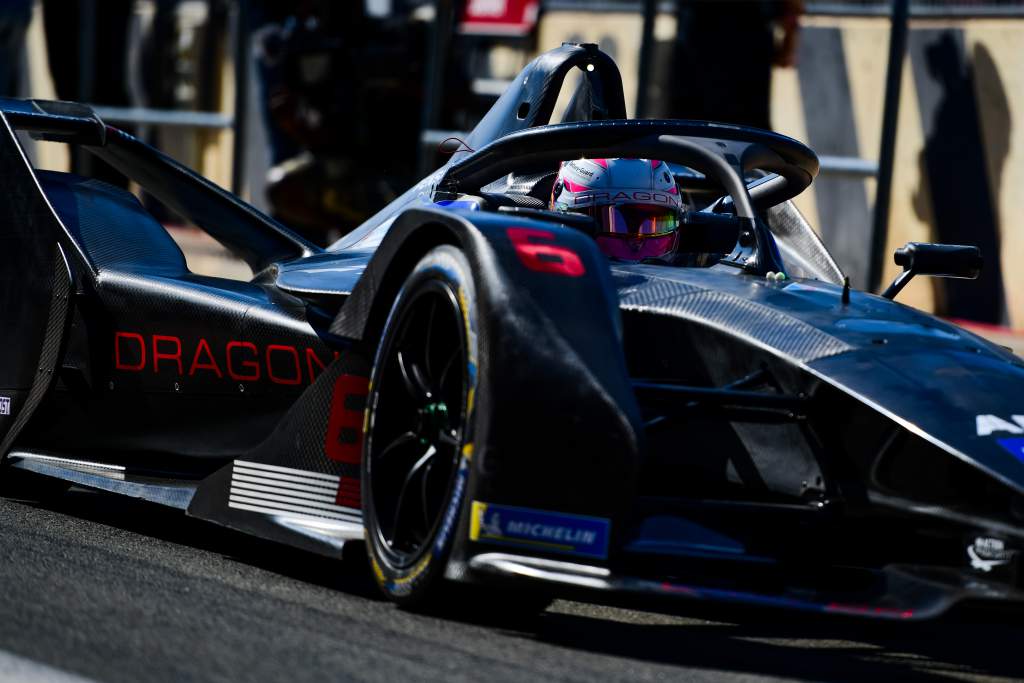 "We were at Guadix testing when I called him, and my overwhelming impression just on the phone was how professionally he came across for such a young guy," then Dragon team manager/engineer Nigel Beresford tells The Race.
"He asked a lot of detailed questions and had clearly thought things through very thoroughly and intelligently.
"He was also extremely polite and well mannered. He had a lot of class and professionalism in the way he conducted himself through that contact and then it continued when he got in the car."
Guenther's performance that day led to a race deal for the following season, and while this was spoiled by interference from a doomed Felipe Nasr infatuation, Guenther came back for a second tranche of races to further impress.
When he and his father were approached by Andretti's Roger Griffiths at Santiago in only his third race, it planted a seed for Guenther to be in prime position as a replacement for DS Techeetah-bound Antonio Felix da Costa at BMW's works team later that summer.
Alex Albon
2018 Marrakesh Rookie Test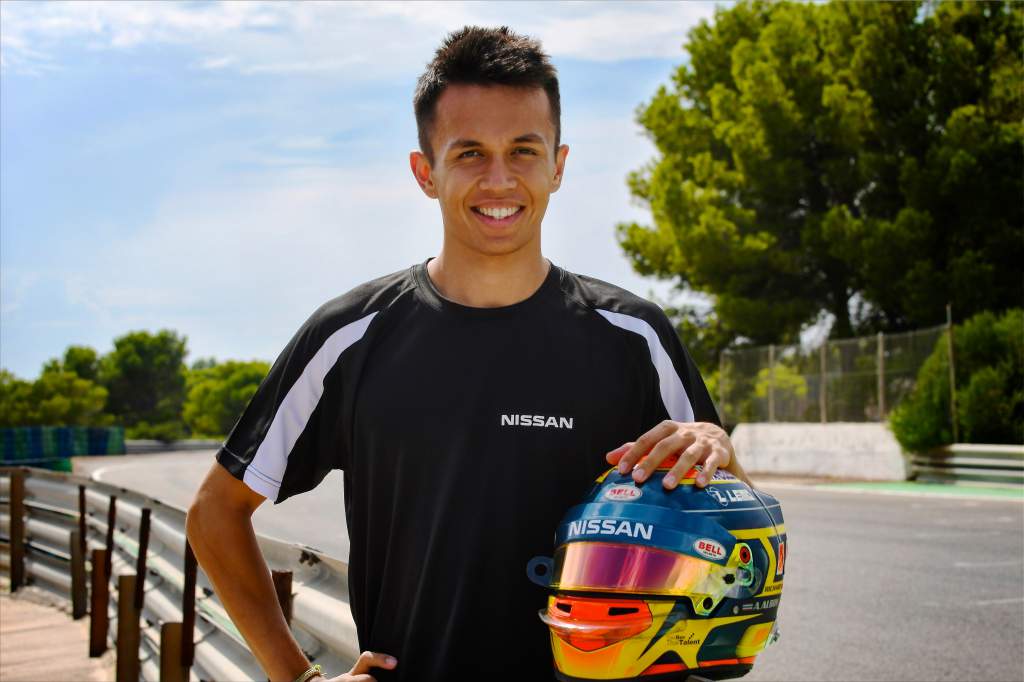 The Albon saga of Valencia 2018, which The Race detailed last year, is pre-dated by a low-key but quietly impressive test at Marrakesh where he partnered Nissan man Mitsunori Takaboshi in a team metamorphosing into Renault's sister brand.
Unbeknown to Albon, team owner Jean-Paul Driot's relationship with fellow team partner Alain Prost was cooling, and it would soon become further strained when Driot decided to replace Alain's son Nicolas in the cockpit for the 2018/19 campaign.
This became public knowledge in the late spring and Albon was given some private testing duties in August before his deal to be Sebastien Buemi's team-mate was announced in September.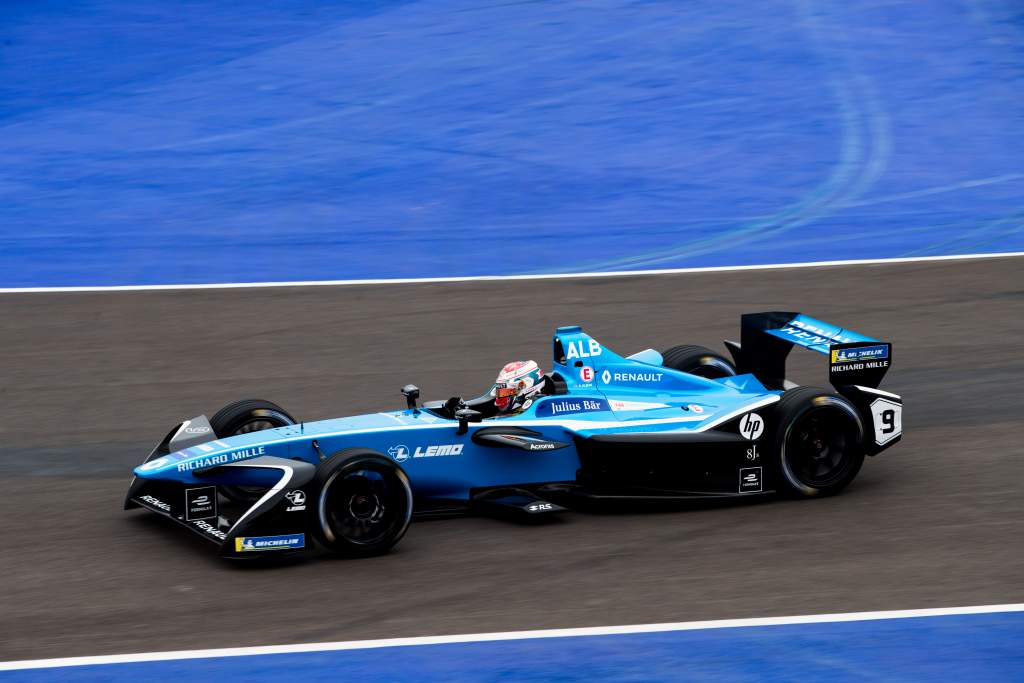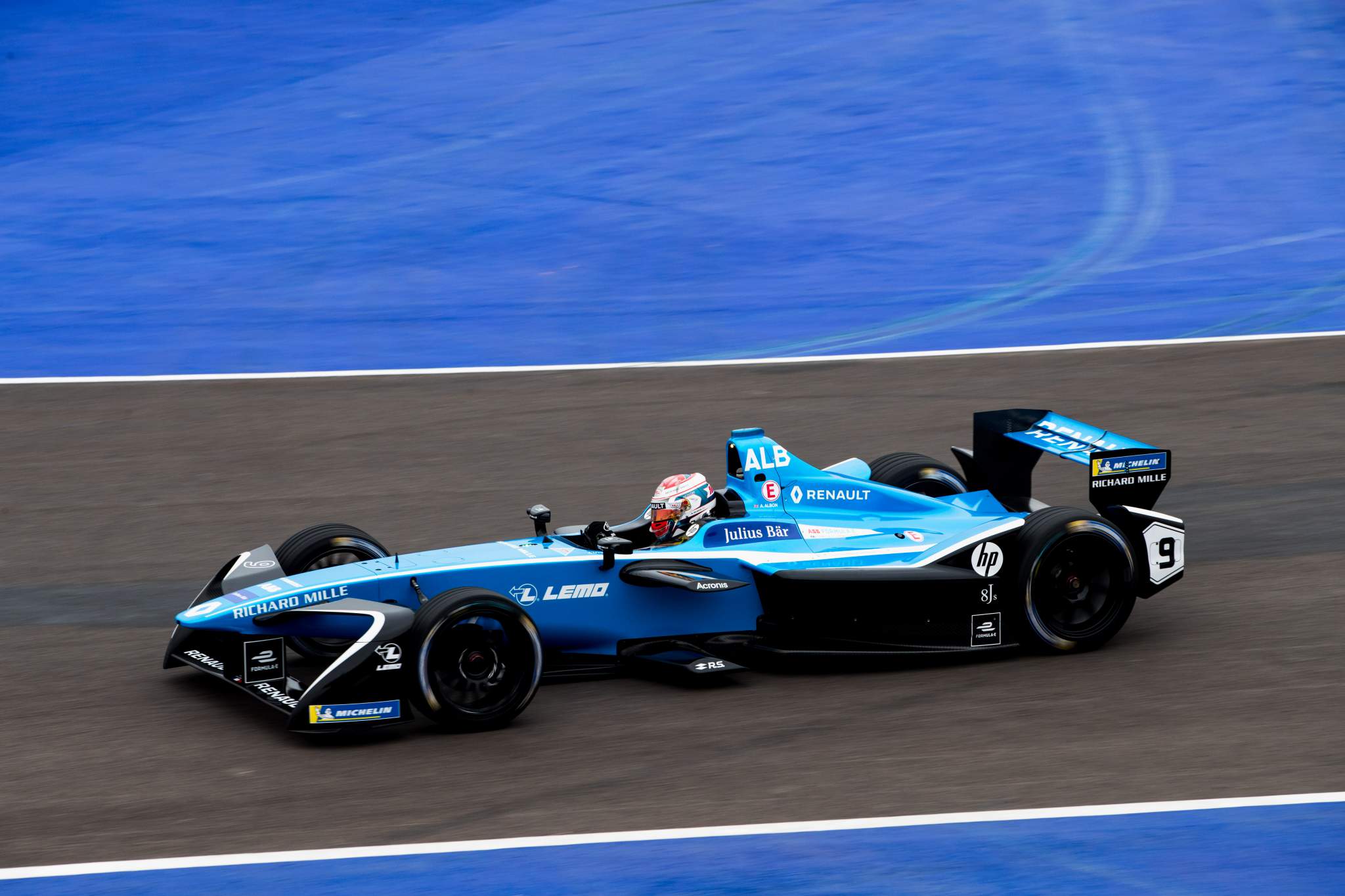 "I enjoyed the experience once I'd got used to the wind rushing past my helmet," Albon told me after the Marrakesh rookie test that day.
"It's obviously slower than F2 by a long way but once you get in to it you really develop a rhythm with the car.
"I bet racing one of these is fun on a street track and I wouldn't mind a go but F2 is the primary focus for me right now."
Albon repelled opposition for the Nissan drive, including Oliver Turvey, who held several talks with the team.
Ultimately it was another Oliver, Oliver Rowland who would actually be in the race seat come the start of the season after Albon was spirited away to a Toro Rosso F1 drive in 2019.
Nico Mueller
2018 and 2019 Marrakesh Rookie Test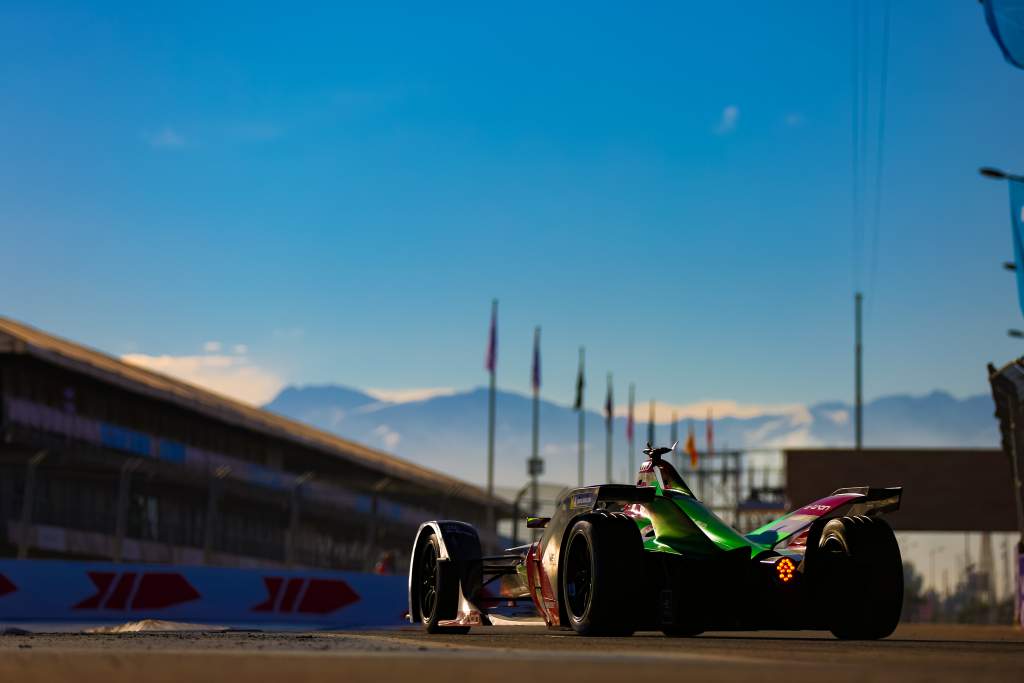 In January 2018, Nico Mueller was readying for a fifth consecutive DTM campaign and his third with the Audi Abt squad, with one win under his belt from the 2016 Norisring round at that point.
The genial Swiss was impressive from the outset in his maiden public run with the Audi Sport Abt team, which had just officially become a factory entity.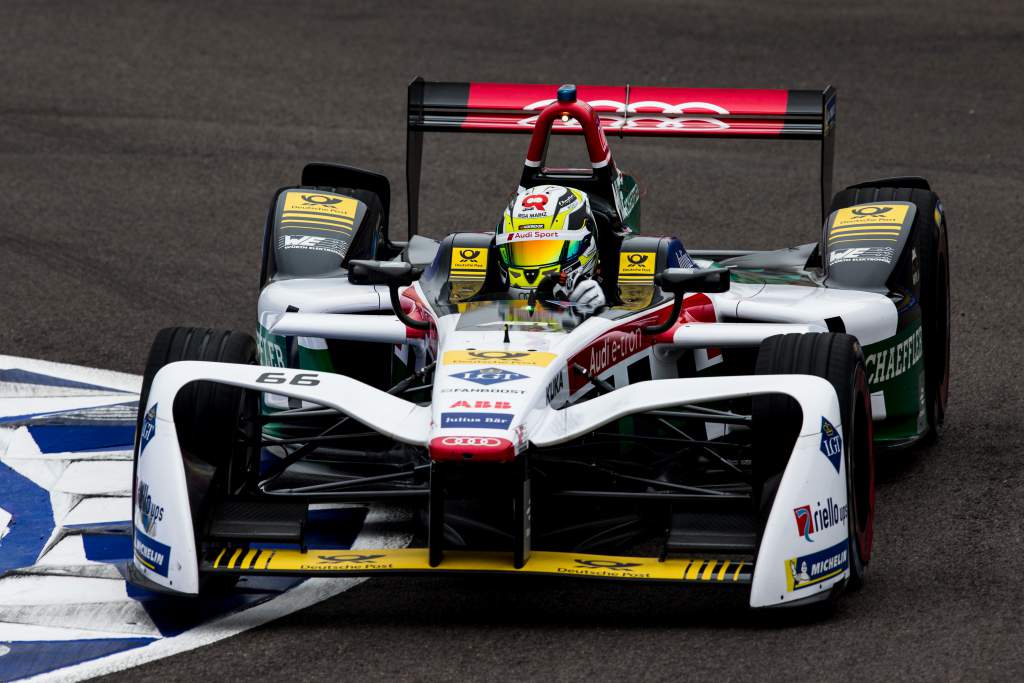 Mueller's dominant performance in that test, and then a similar performance during private running in Mallorca that summer, put him in a strong position to replace Daniel Abt for the 2019/20 season.
But when Abt went on a run of scoring nine points finishes in the final 11 rounds he earned another season of racing alongside Lucas di Grassi, while Mueller had to contend with an offer from Dragon Penske, which is where he stays for a second season in 2021.
Nick Cassidy
2020 Marrakesh Rookie Test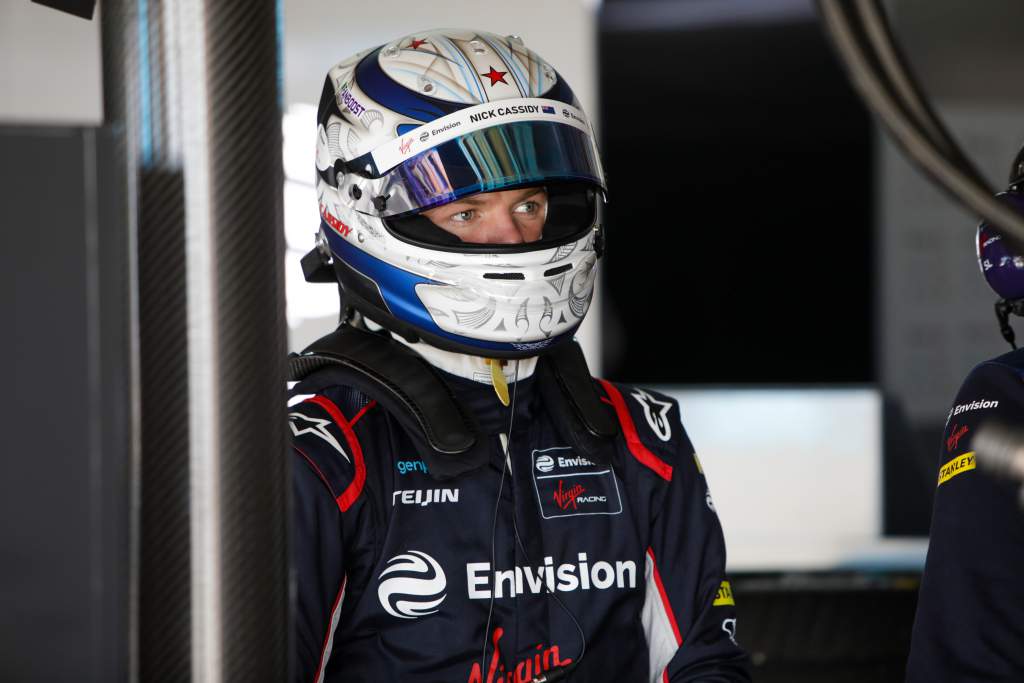 Cassidy found himself at something of a crossroads in the off-season of 2019/20.
Should he stay in Japan for the best years of his career and probably become one of the scene's most decorated gaijins ever, cultivating a probable legendary status, or look at new challenges?
He chose the latter. At around the same time he agreed to become represented by the Julian Jakobi-run GP Sports Management company, which also looked after over a quarter of the Formula E grid.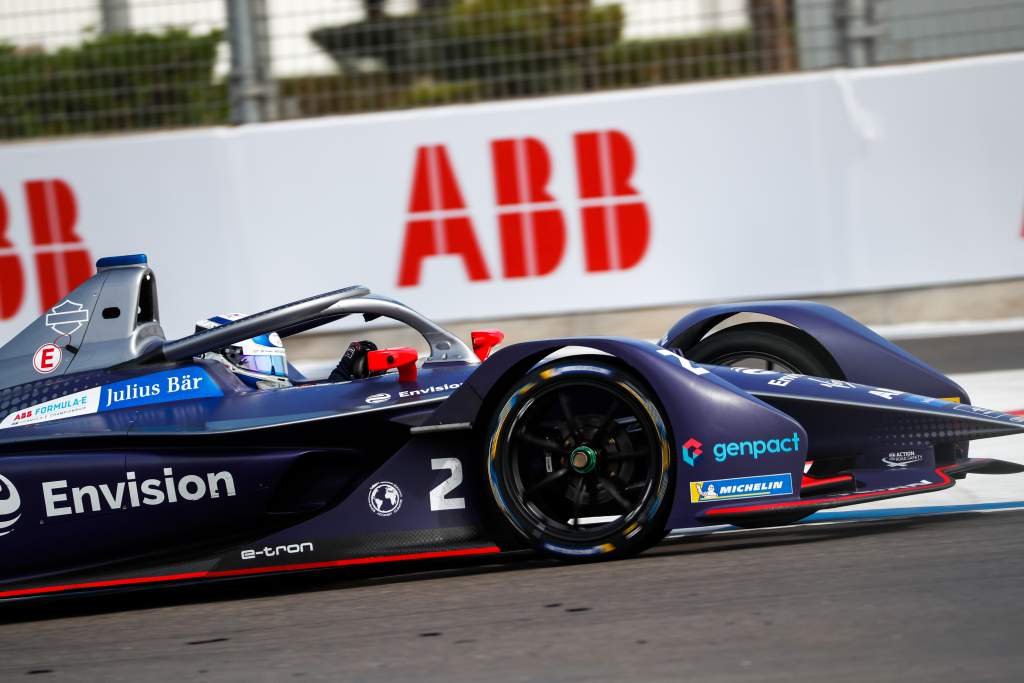 Cassidy impressed both Envision Virgin MD Sylvain Filippi and its technical head Chris Gorne in Marrakesh. So when Sam Bird was spirited away to Jaguar in the early summer of 2020, a Jakobi-infused game of chess started to play out.
Cassidy's originally-intended berth at Mahindra, in place of the Porsche-committed Pascal Wehrlein, was quickly trumped by a deal at Envision Virgin alongside Robin Frijns for 2021.
This in turn gave Alex Lynn an opportunity to lay claim to another crack at the championship alongside ex-BMW driver Alexander Sims, who had signed for Dilbagh Gill's team around the same time as Bird had committed to Jaguar.
Sergio Sette Camara
2020 Marrakesh Rookie Test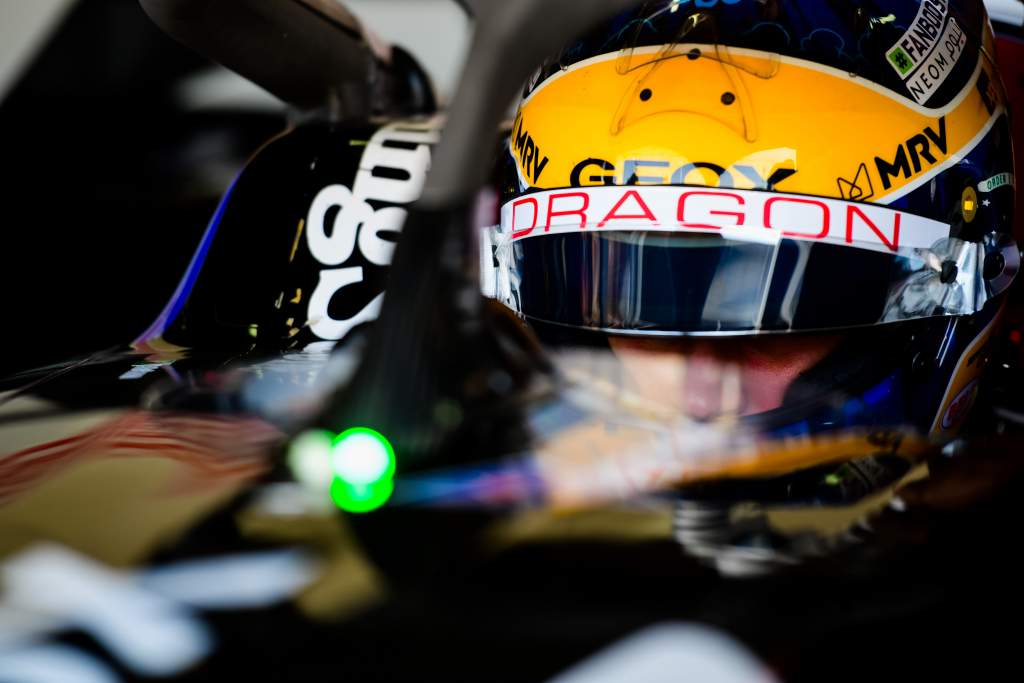 To say Sette Camara directly got a drive with, as it was then known, GEOX Dragon owes to a bit to creative narrative. But nevertheless his aptitude for Formula E in Morocco last February helped matters.
That day he finished second only to Cassidy and outpaced fellow reserve and tester Joel Eriksson, who had taken part in the 2018 test with the then-DS Virgin squad alongside current Alfa Romeo F1 driver Antonio Giovinazzi.
Sette Camara at that time was eyeing options in Super Formula, IndyCar and F1 through his role as Red Bull and Alpha Tauri cover driver. The pandemic snuffed most of those out bar the F1 role and a pole-winning Sugo cameo in Super Formula last October.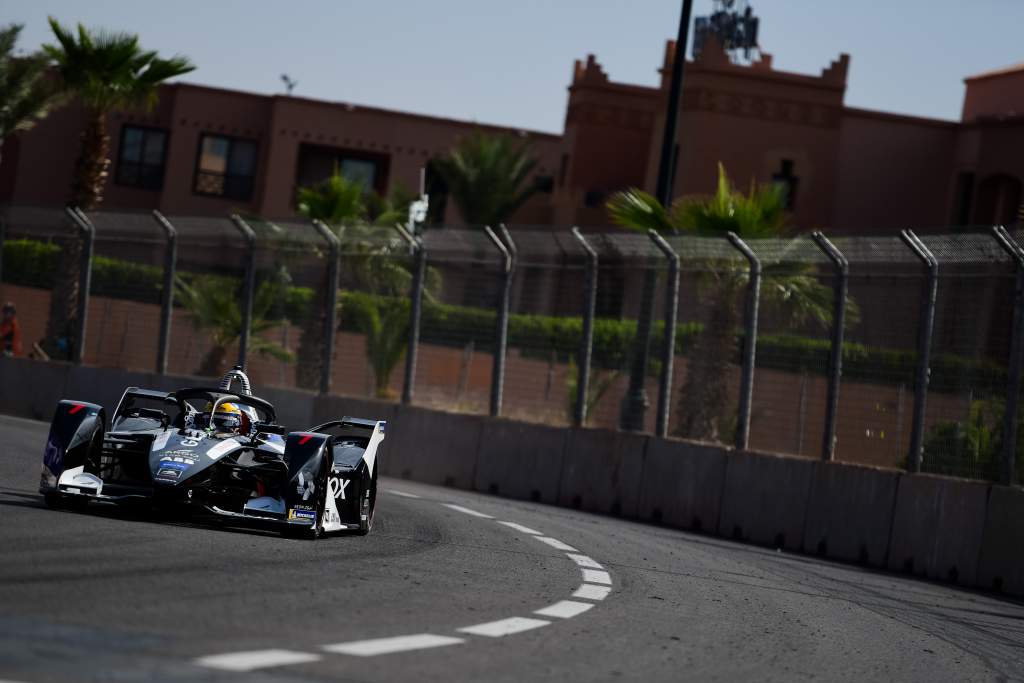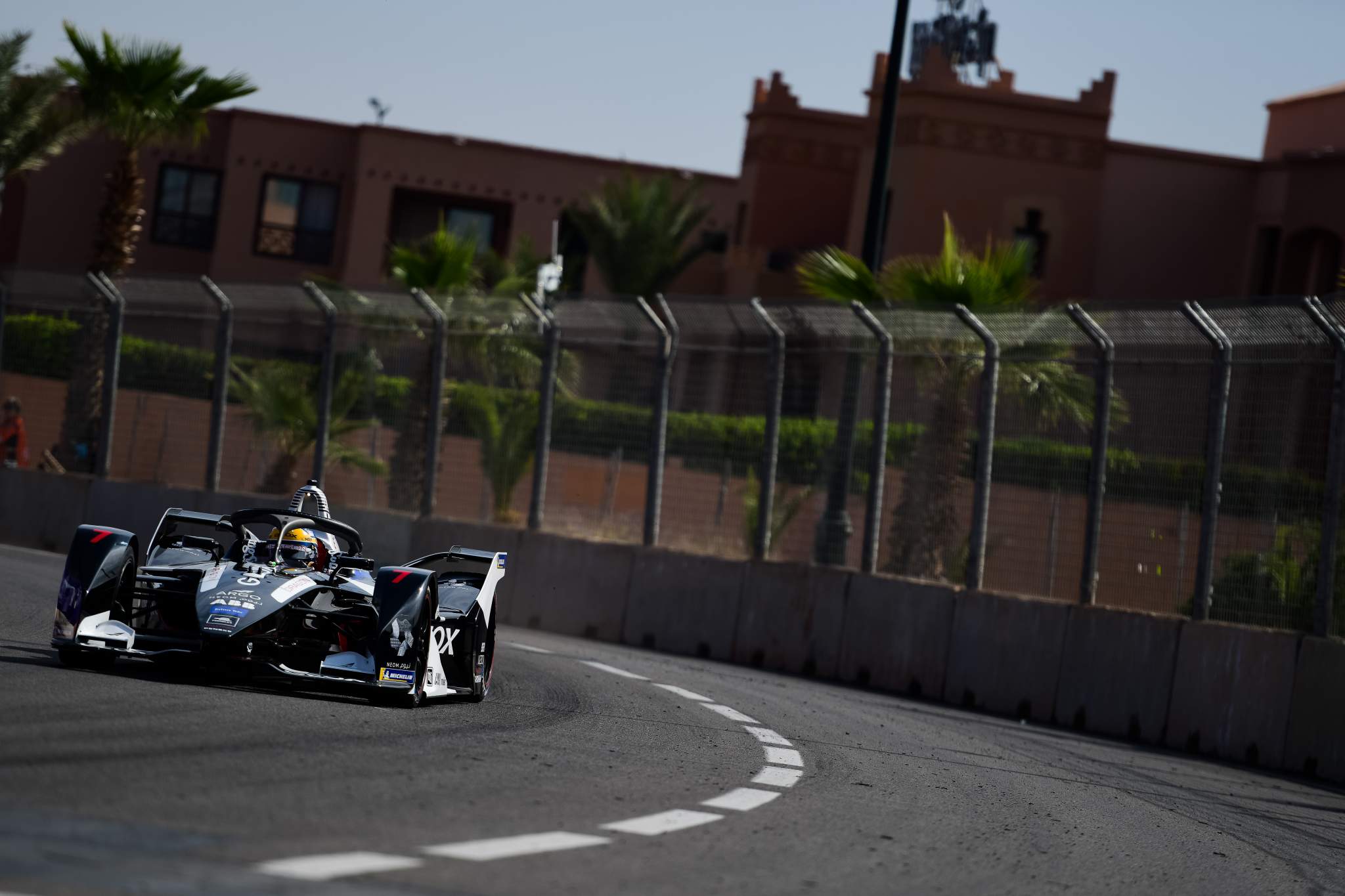 But when Brendon Hartley was bizarrely dismissed just before the final six races in Berlin, Sette Camara's chance in Formula E unfurled.
The original intention had been for Sette Camara and the team's other test and reserve driver Eriksson to share the August races in Berlin. But this proved too operationally difficult with races in such a short space of time so Sette Camara had the cockpit to himself.
The path was clear for the Brazilian to impress in some of the Tempelhof races, qualifying twice in the top 10 and giving his more experienced teammate Mueller a hard time of it. His endeavours were rewarded by a full-time driver for the upcoming season.
Felipe Nasr
2019 Marrakesh Rookie Test (but not really)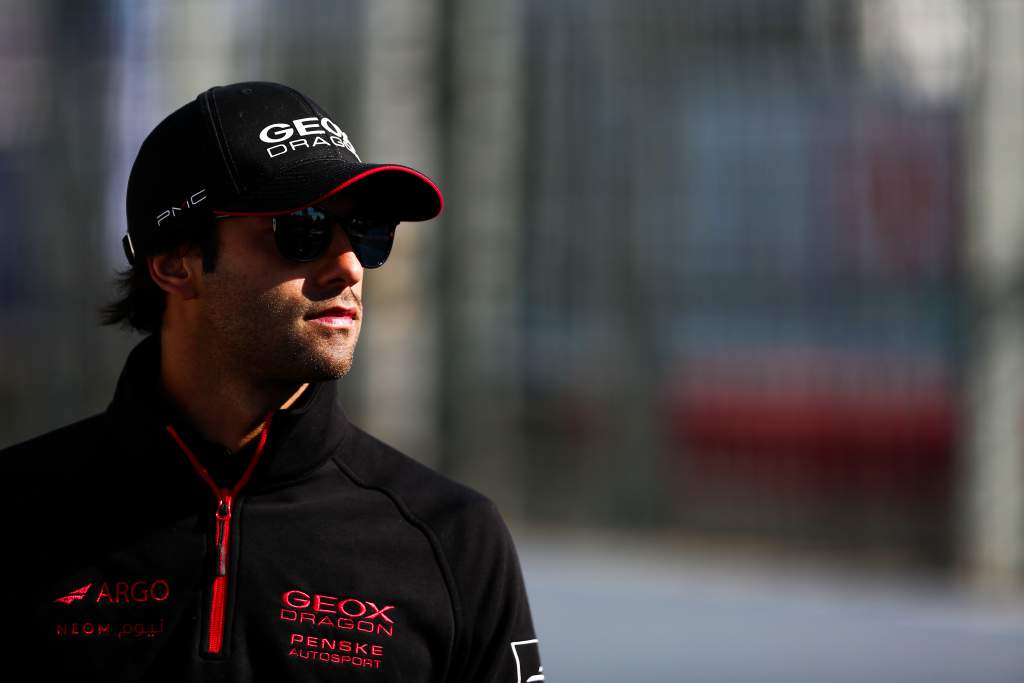 A total of 46 drivers have run in the three Marrakesh rookie tests so far. Some have been more successful than others, while a rich seam of both big names and curiosities have also added to the single days of post-E-Prix testing.
By far and away the biggest debacle of all came in 2019 when former Sauber F1 driver Felipe Nasr was entered with Dragon.
In a tragi-comic turn of events, which was something of a portentous prediction of Nasr's future three-race Formula E cameo, he didn't turn a lap.
After just three races that season, Guenther was unfathomably stood down by Jay Penske for reasons best known to the team boss himself. So the doomed Nasr experiment started to play out in Morocco, or at least it should have done if Nasr had been able to get out of his pitbox.
The Brazilian had been embedded with the team throughout the previous day's Marrakesh E-Prix and then turned up bright and early for the all-important rare day of in-season testing.
The hours ticked by but a suited-up and ready Nasr didn't even get in the cockpit.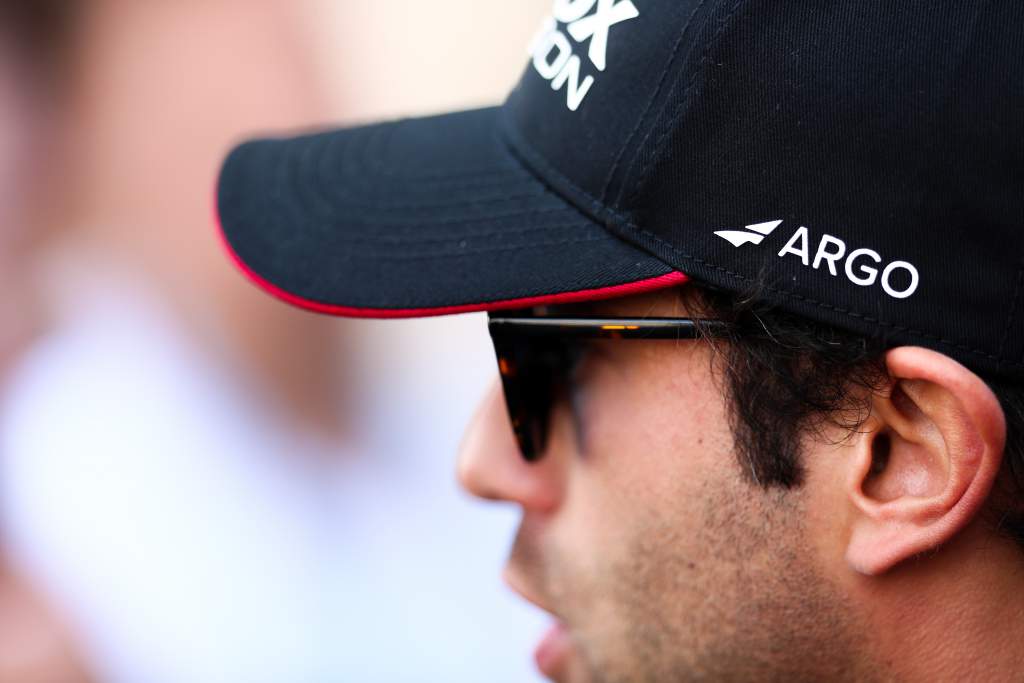 It was due to contractual issues between his IMSA team, Action Express, and Dragon but quite why these weren't resolved ahead of the actual test remain a mystery to this day.
As morning turned to afternoon the problem started to create agitation within the team as its other test driver for the day, Antonio Fuoco, gathered valuable data while Nasr's car sat idle in the garage.
With half an hour of the test remaining and the North Saharan light starting to fade, Nasr unzipped his race suit and started to pack for his flight back to Miami. The issues were not going to be resolved and his trip across the Atlantic had essentially been for nothing.
The atmosphere in the Dragon pit at the end of the test was Arctic!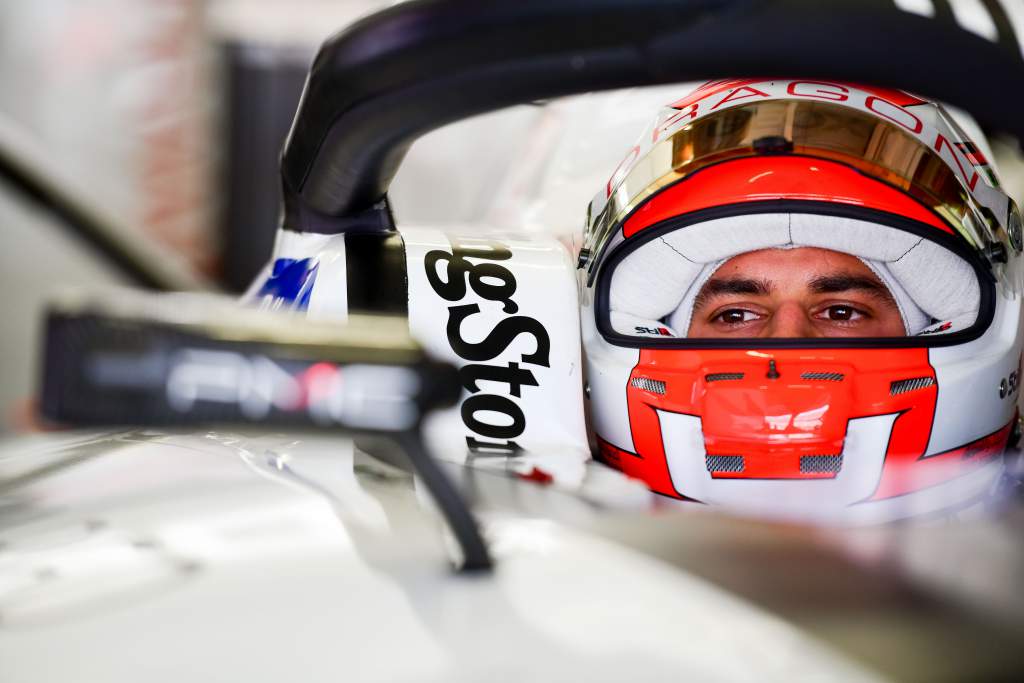 The contractual issues resolved themselves soon enough for Nasr to take part in the Mexico City, Hong Kong and Sanya E-Prixs but his time in Formula E was wretched due to a succession of incidents, not all of which were his fault.
Two months after that bizarre day in Marrakesh, a bewildered Guenther was back in the Penske cockpit as if the whole surreal episode had never actually happened.
Bonus round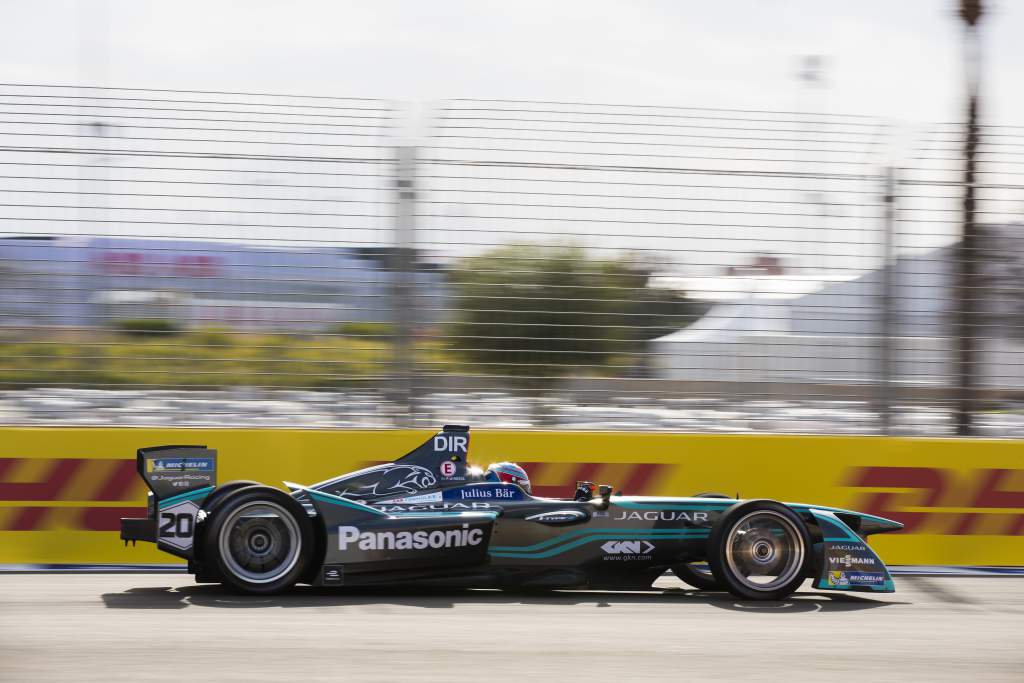 Among other ex-F1 race and test drivers names to get a taste of Formula E at Marrakesh are Paul di Resta and Pietro Fittipaldi, who both ran for Jaguar; Sergey Sirotkin, who ran for Mahindra; and former BAR tester James Rossiter, whose initial test run with Techeetah led to a permanent role with the team as both a tester and a sporting advisor.
Indeed, our own co-founder Andrew van de Burgt can take a little credit for this by introducing Rossiter to Formula E with an invitation to the 2016 Berlin E-Prix!
Only two drivers have taken part in all three tests for the same team, these being Takaboshi for Renault e.dams/Nissan e.dams and Mahindra's Sam Dejonghe.
Jamie Green ran for Audi in 2019, indulging in a late test shunt, while fellow DTM regulars Bruno Spengler, Lucas Auer and Marco Witmann (pictured below) had outings with Andretti BMW.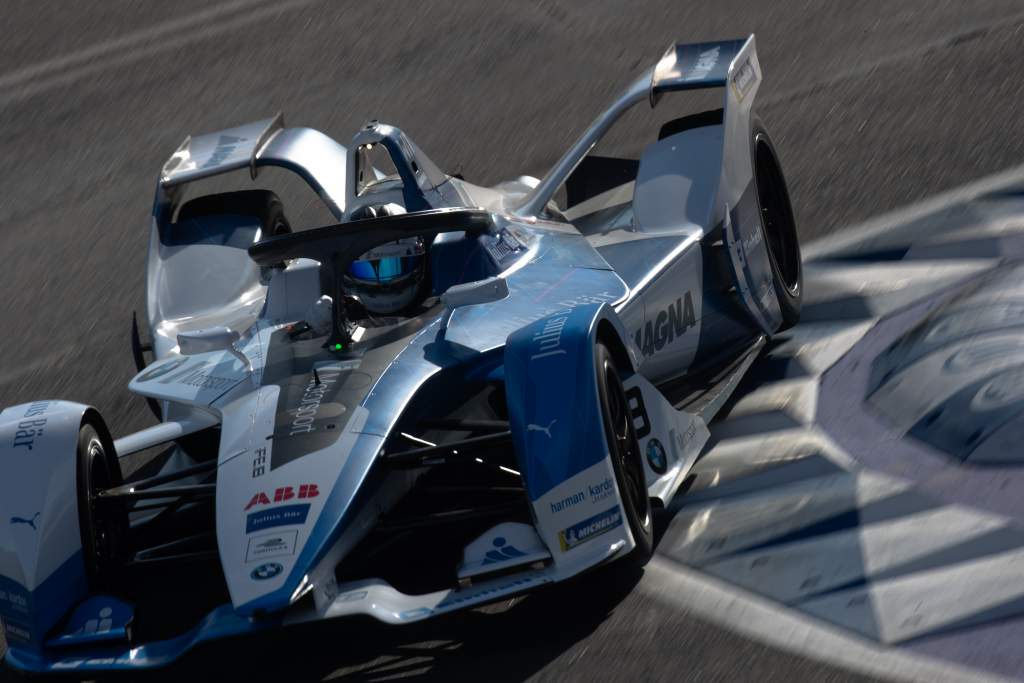 Then there were Andretti's choices of future IndyCar sensation Colton Herta in 2018 (he genuinely looked like he was 14 years of age!) and Kyle Kirkwood, who did a fine job in 2020.
True curios include Alexander Imperatori's NIO333 outing in 2018. The Swiss sportscar racer had a relationship with the Chinese EV manufacturer through development of its automotive range.
Also on that list is Michael Benyahia, who tested for Venturi on his home soil after modest campaigns in Formula Renault. In addition, Daniel Cao made a similarly off-beat outing last March with NIO333 and was being genuinely evaluated for a race seat but proved to be a long way off the pace.
My favourite though is Nicolas Lapierre, who hot-footed it to Marrakesh last year at short notice. This was a knock-on effect of Jean-Eric Vergne's phantom Covid-19 scare in the days leading up to the E-Prix itself.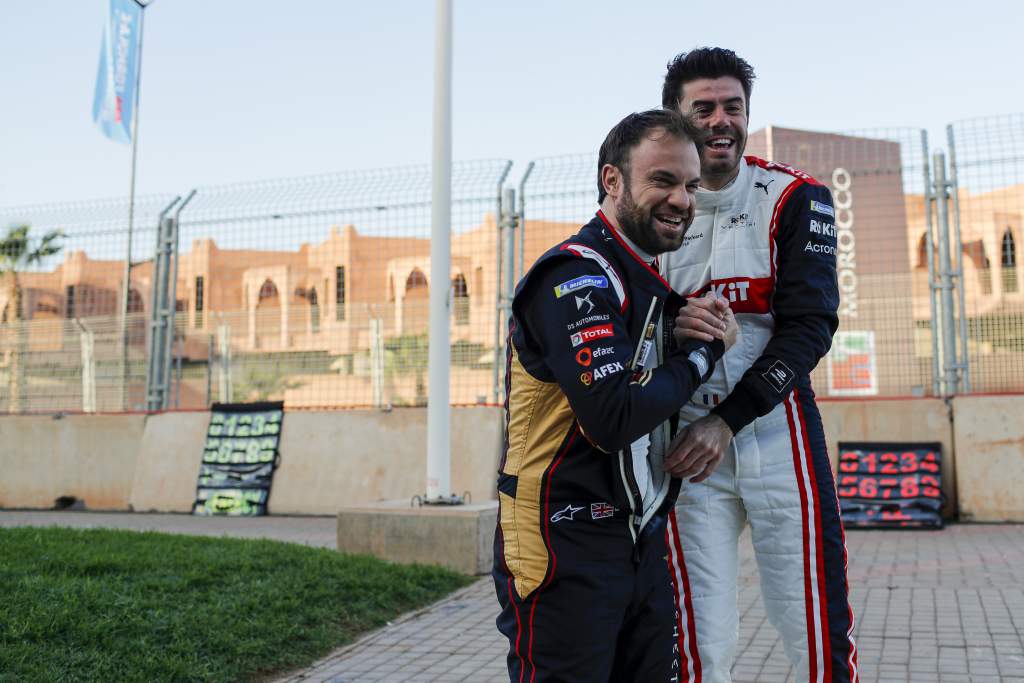 The double champion got trapped in a Marrakech hospital's medical exclusion zone for half a day, meaning that team tester Rossiter had to take part in the first free practice session. This in itself meant he was then ineligible for the test because the criteria dictated no official race session experience.
As Lapierre (35), a driver this writer has known for a decade, hurried into the paddock that morning I offered him advice on where racing rookies signed on, much to his own amusement.
Lapierre though was a spring chicken compared to 42 year-old Benoit Treluyer, who had almost 20 years on his testing team-mate Nyck de Vries at Envision Virgin when they ran together in 2019!