Imagine for a moment that on Tuesday October 16, 2018, Helmut Marko – instead of dialling Jean-Paul Driot's mobile number – called another driver with a super licence to replace Brendon Hartley at Toro Rosso for 2019.
In an alternative reality, there was no Driot fury to ignite the Nissan e.dams garage that damp morning in Valencia. No frustrated order for Albon to change back into civvies and get a plane ticket home. No scramble for Oliver Rowland to get on a flight to the Circuit Ricardo Tormo.
So instead of an agitated Driot, it would simply be a focused Driot, who was keen to ensure the transition from Renault to Nissan branding would be serene.
Yes, there would still be teething issues with Nissan's unique twin-MGU tech set-up, which at that stage very few knew about outside the team. Yes, it would become the season controversy, but otherwise, Albon would work with new team-mate Sebastien Buemi on learning the Formula E ropes.
Those ropes would have been ones he'd have climbed proficiently and at the very least taken poles and podiums just as Oliver Rowland (below) went on to achieve in the real, rather than the imagined world.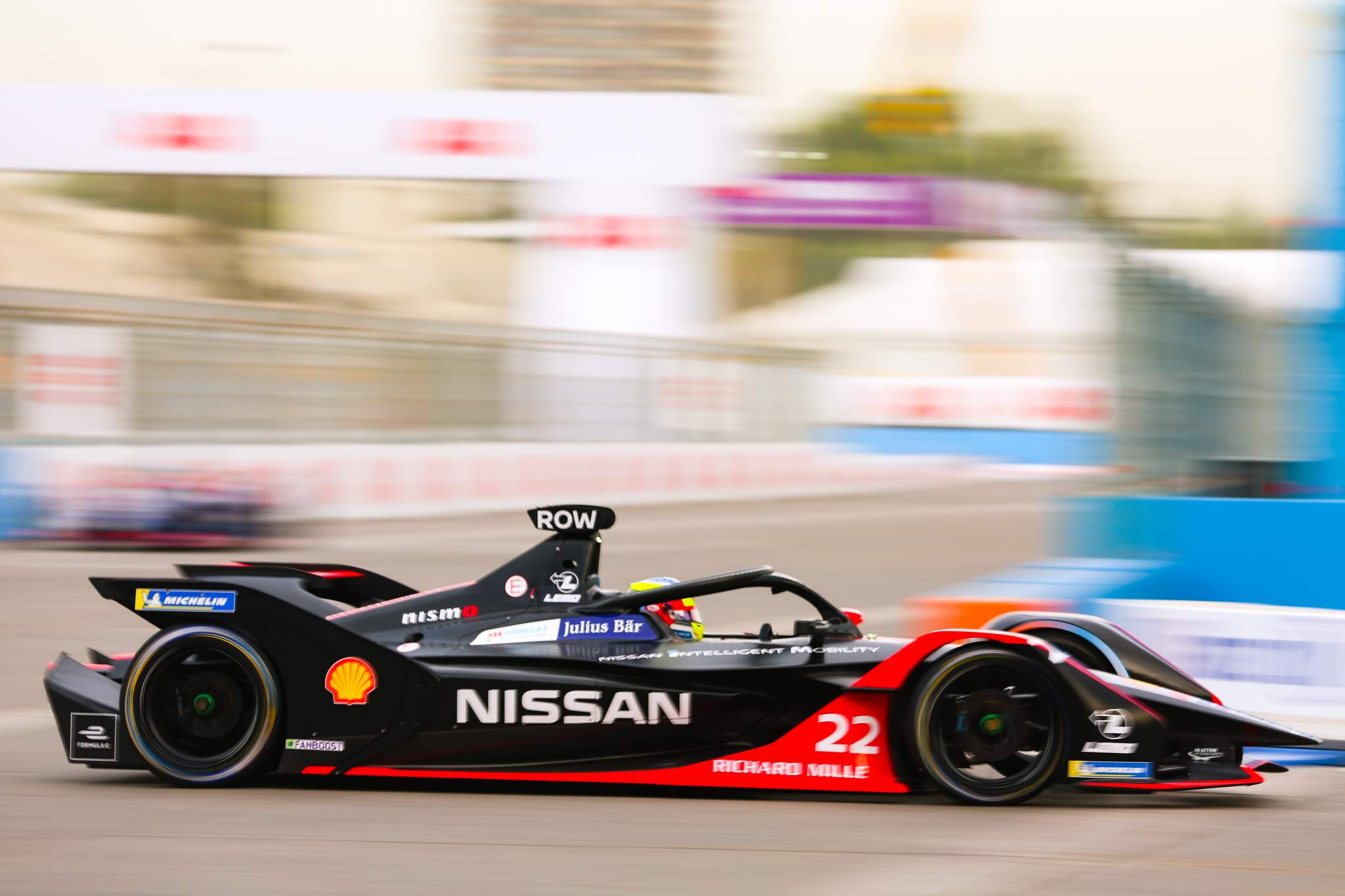 But let's stay in that alternative realm for a moment longer. Let's say Albon shined in Formula E and his Toro Rosso 'replacement' had a quick but incident laden season and was out-scored by Daniil Kvyat in the sister car. Could Albon have got back on to the F1 radar during 2019 for 2020? It's possible that staying in Formula E may have been the better long-term career option, even if that wouldn't have delivered F1 podiums.
This is where mystic speculation truly starts to get abstract. But there is a good chance that no matter what Albon did in Formula E he may not ever have had a future opportunity in F1. If he would have, then he'd have been the first to make the link since Pierre Gasly, who got two E-Prixs under his belt with the same team at New York in 2017 before going on to an F1 career a year later.
Back to reality.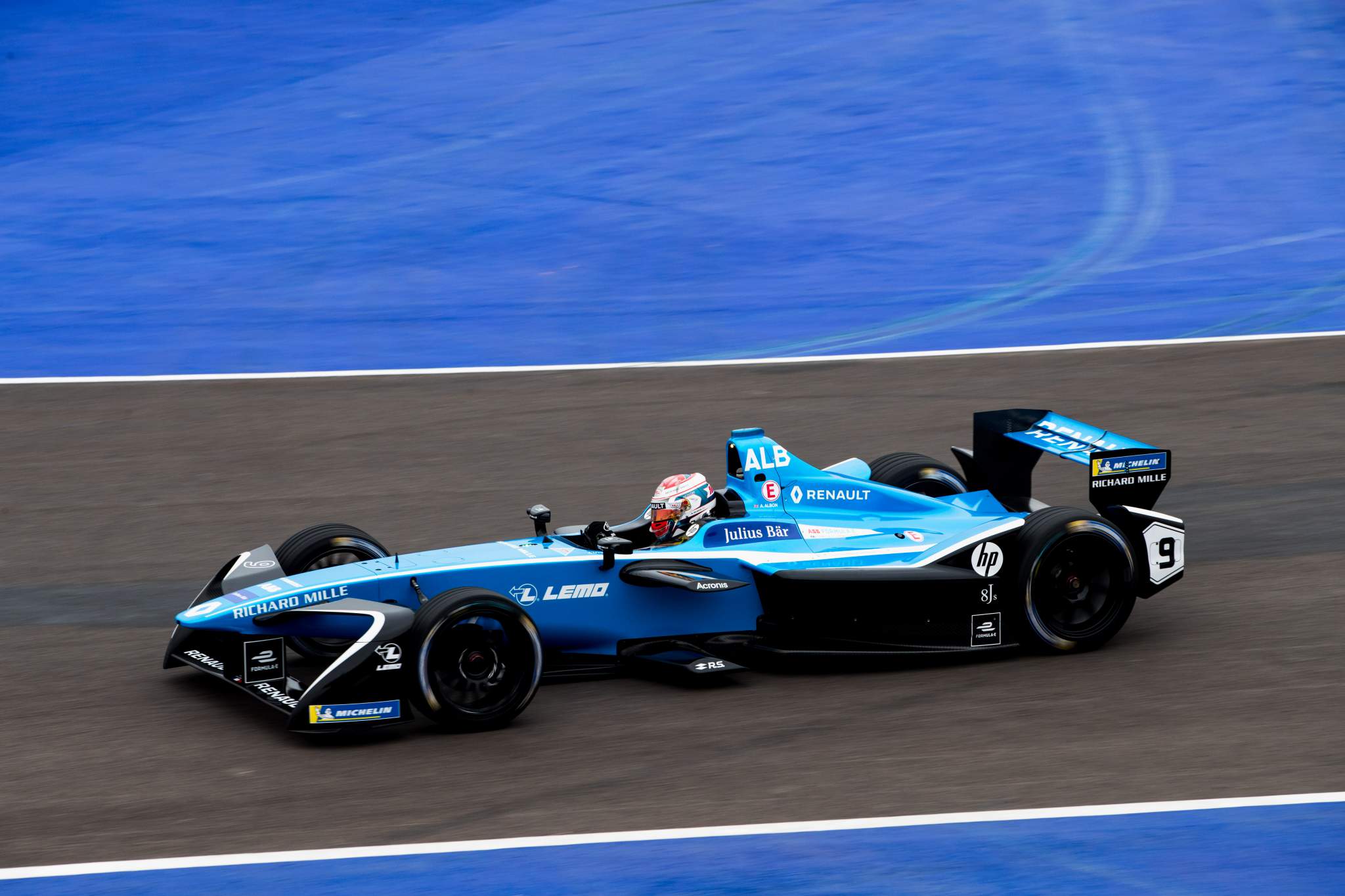 Albon's briefest of Formula E careers actually started back in January 2018 at Marrakesh. That was when, along with Nissan supported Mitsunori Takaboshi, he spent a day with the then Renault badged e.dams entry.
Albon undertook a good deal of mileage that day but with Nico Mueller grabbing the headlines. With Paul di Resta, Pietro Fittipaldi and Colton Herta also in action, Albon blended in quietly and left the test almost unnoticed.
Eight months later he was announced as Sebastien Buemi's team-mate just as the Renault e.dams team formally transformed into Nissan e.dams.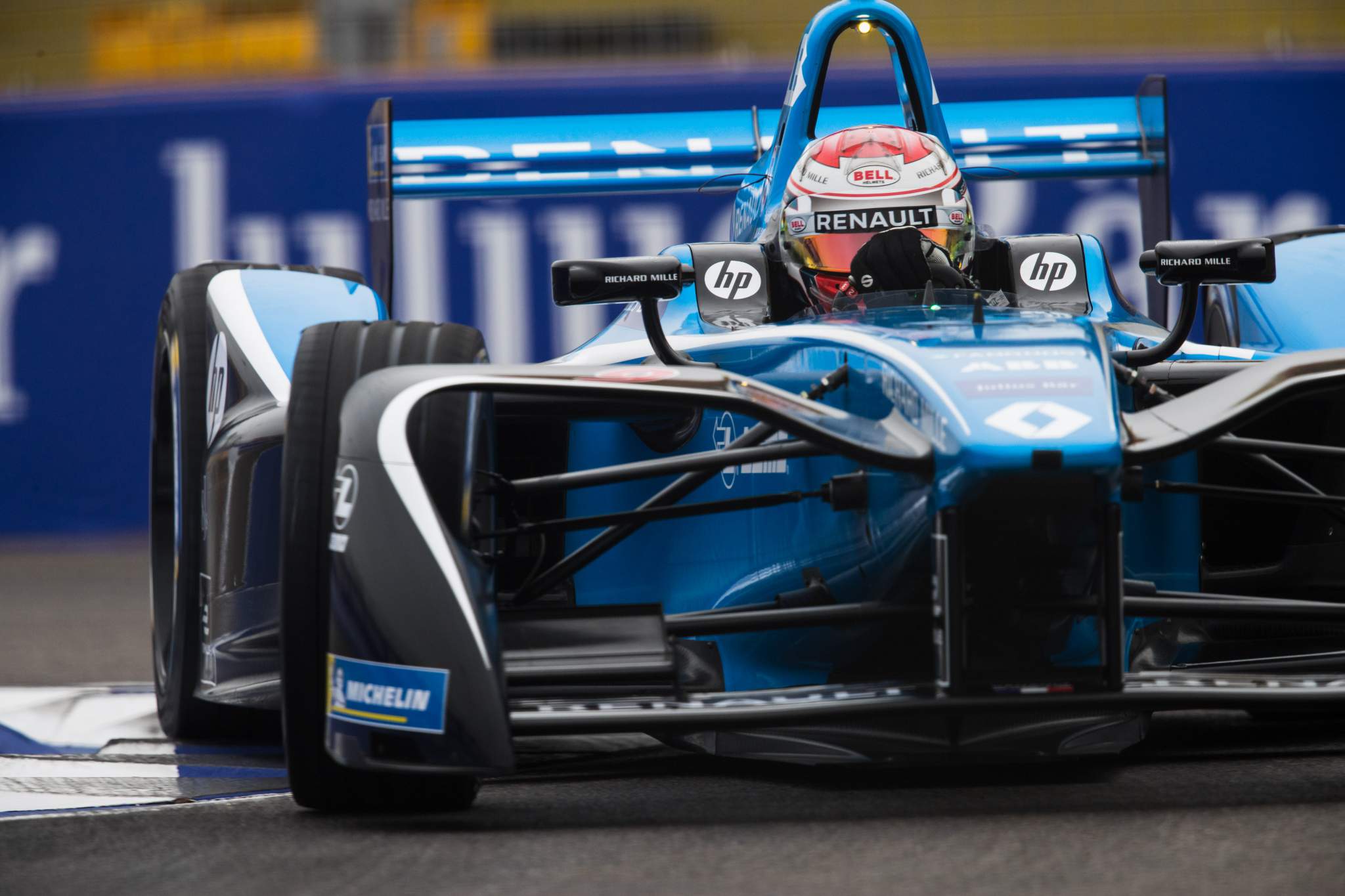 This came after he was essentially forced to accept the Formula E drive from Driot, who had personally subsidised some of Albon's F2 season with DAMS in 2018 where he finished third behind George Russell and Lando Norris. There were few if any realistic alternatives on the table.
A private test in the Nissan development car in August convinced Driot that Albon would be the best option to replace Nicolas Prost in the team.
But Marko was circling. In the later summer, he was deliberating on who would replace Brendon Hartley. Stoffel Vandoorne and even Norris were scoped-out and considered well ahead of Albon initially, while Marko also had to play the waiting game to see how many super licence points some of his other drivers would accrue, like Dan Ticktum and Juri Vips.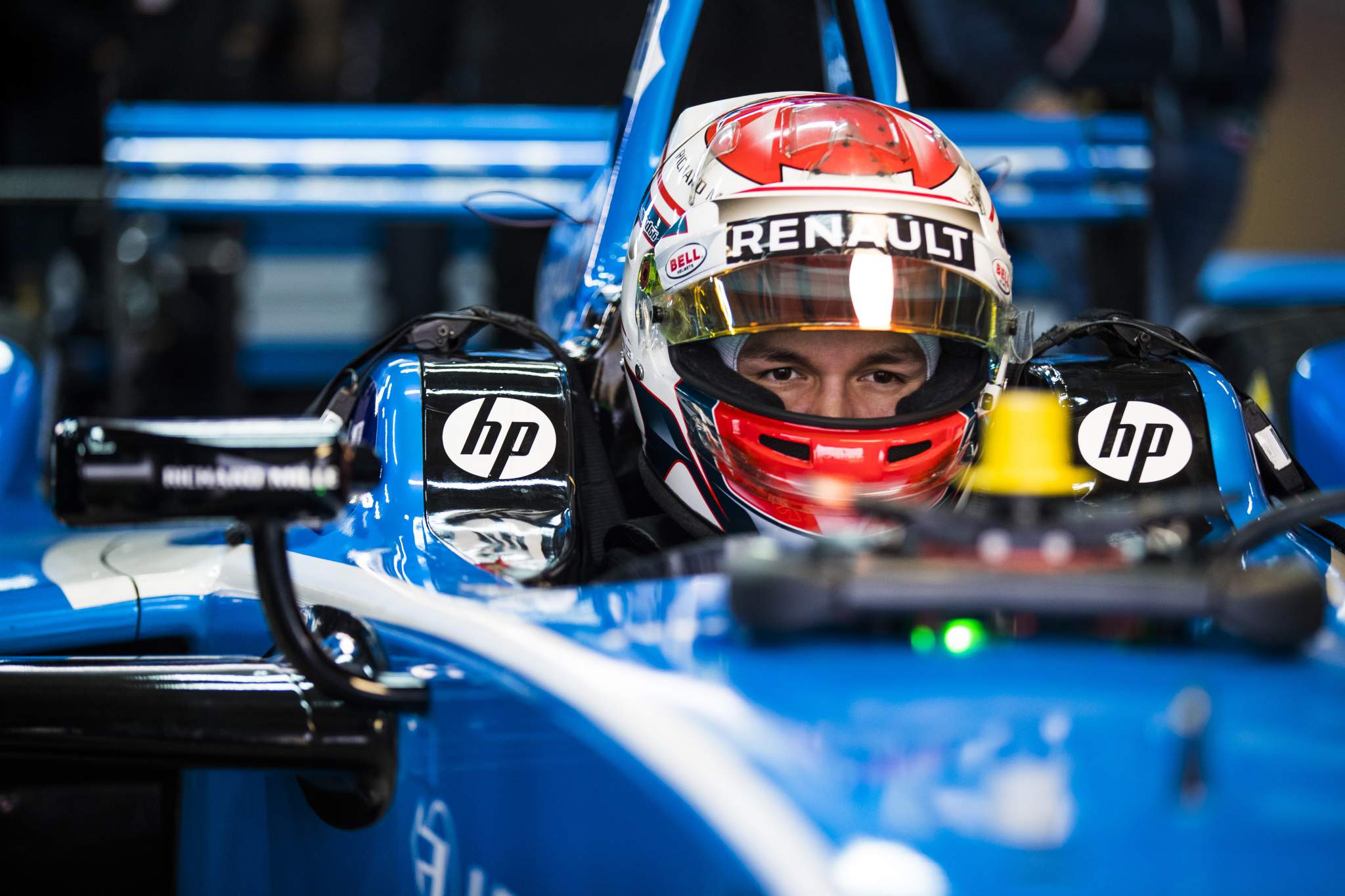 However, a superb F2 season, one in which he won four races capped one of the most spectacular career turnarounds in recent memory. Just a few months earlier – at the start of 2018 – he had been on a race-by-race deal with DAMS but a win in Baku gave both himself and Driot impetus to have a crack at the title. The rest is recent history.
Now, could the rollercoaster tale of Albon's career come full circle and arrive back to that grey day in Valencia? Might he end up in a Formula E car after all? It's plausible but it won't be until 2022.
Barring injuries, illness or firings, that is when a full-time seat will be available. Yet, with the 2021-22 campaign being the last of the Gen 2 rules-set, it is anticipated that most teams will aim for stability in their line-ups before a full-scale silly season erupts in the spring and summer of 2022.
Back to that grey and grisly Tuesday morning in Valencia. On the way into the circuit, I saw Driot by the back of the garage and chatted for five minutes. He joked that he'd managed to keep Albon's signing relatively secret and that "it is 1-0 to me now Mr Sniffer!"
"He (Albon) is a quality driver and really very intelligent," he said, nursing a warm drink just minutes before the chaos of Marko's infamous phone call blew a new epicentre into his new charge's career.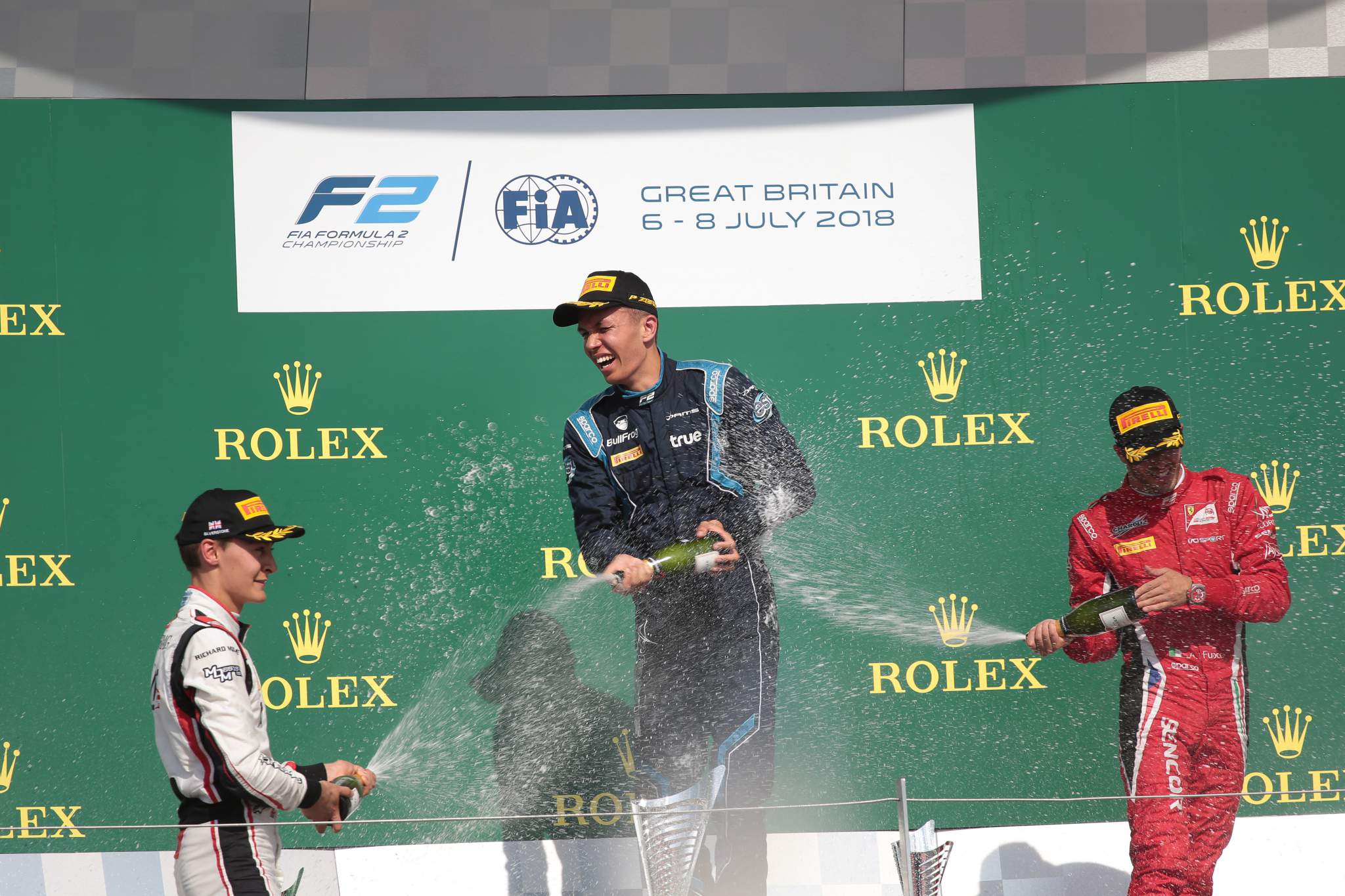 "We like him here and what he did this year with us in F2 was super strong. He's a great kid, polite, and I think will be a strong asset with Seb [Buemi]."
We will of course never know what an Albon/Nissan Formula E driver would have become but taking the evidence of Driot's wily experience he'd likely have been a winner as Rowland is today.
Intriguingly, a part of Albon, whether he realised it or not amid all the fervour and excitement of heading to Toro Rosso, had and indeed has Formula E as a future possibility, and as a consequence, he could finish off what he barely started two years ago.