Antonio Giovinazzi's season with Dragon Penske in Formula E was disastrous whichever way you cut it.
Zero points, hammered by his team-mate, multiple incidents, just seven race finishes and an average grid start of 18th from a field of 22. The stats tell their own sorry story.
But in addition to the statistics come multiple other stands illuminating why Giovinazzi's season, one which was always going to be challenging, was ultimately more abject than predicted.
The snap F1 exit reaction that made no sense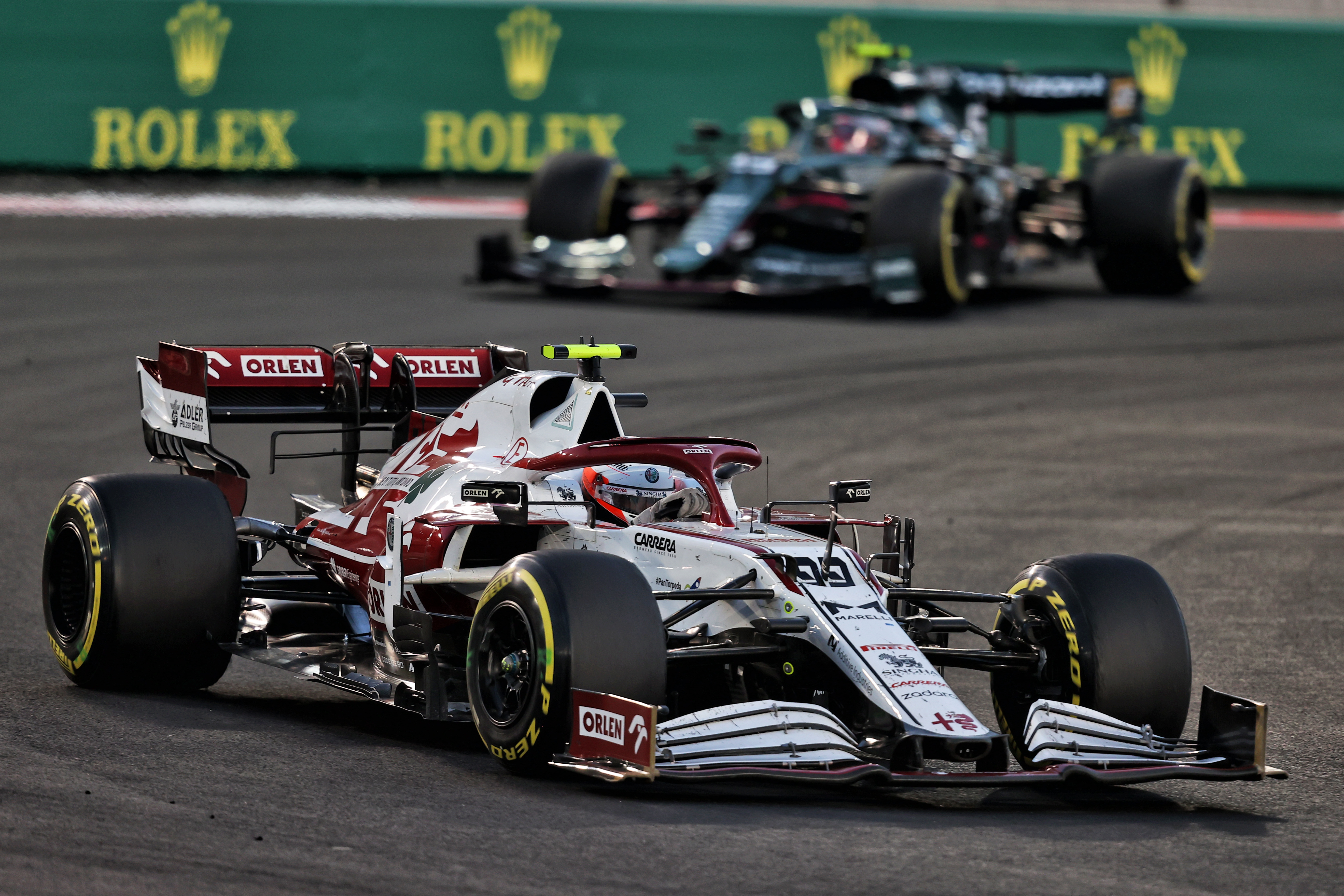 Giovinazzi knew some time before it was publicly announced last November that he was to lose his seat at the Alfa Romeo Formula 1 squad after three seasons.
His management team, which includes ex-Eddie Irvine and Giancarlo Fisichella svengali Enrico Zanarini, had already agreed a deal in principal with Jay Penske to fill the seat next to Sergio Sette Camara at Dragon Penske in Formula E.
When his F1 exit was confirmed, Giovinazzi wrote on his social media that "when money rules it can be ruthless".
This was clearly in relation to Zhou Guanyu taking 'his' seat. In reality, no one was really listening at this stage because the last of his three full seasons had harvested a mere three points.
While Giovinazzi had generally been quicker than the fading Kimi Raikkonen and had mostly driven well, the Finn had still outscored him 10-3 on points.
Plainly this wasn't good enough, even in a relatively poor car. Giovinazzi was out of the big league and faced with not very much at all to fall back on.
But the questions remain over why the Giovinazzi camp was not thinking ahead before its hand was forced by Alfa Romeo.
Much more competitive possibilities were available in Formula E, IndyCar or the World Endurance Championship even in the late summer of 2021. If it was a gamble to keep the F1 dream alive it clearly failed to pay any dividends from Giovinazzi's career perspective.
The Race argued earlier this season that a sabbatical year from racing would have been more beneficial. It's still hard to argue against that opinion.
Where was the long-term plan in Formula E?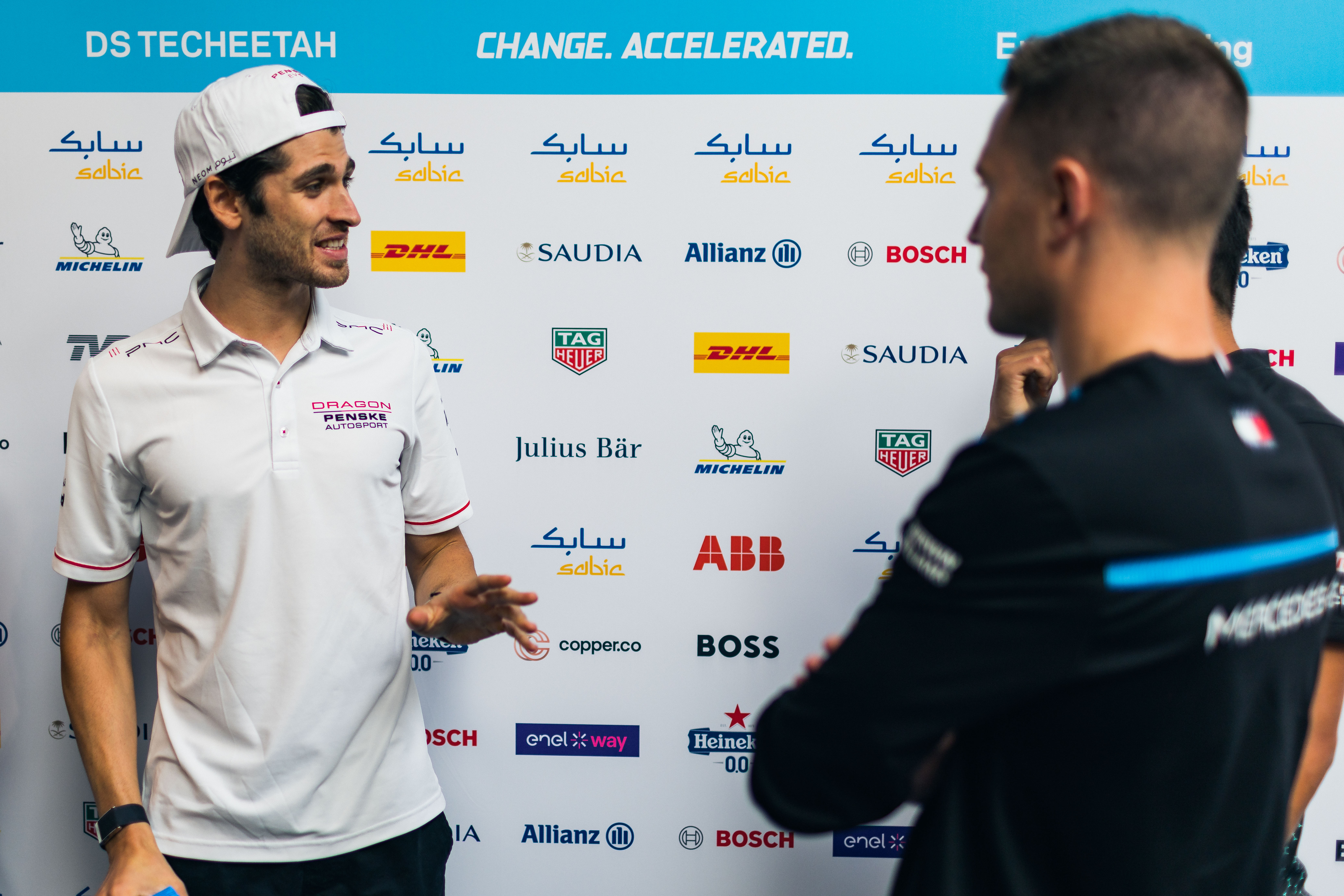 It was presumed that Giovinazzi would at least have a longer-term 'Plan B' to assure himself of a more competitive proposition in Formula E for the new Gen3 rules set in 2023.
These options were assumed to be two-fold. One was being part of the fresh DS Penske alliance, which was agreed, but not signed-off, back in January, while the other could be working with DS' parent company Stellantis via its freshly sparked-up Maserati deal for 2023.
Yet it soon became clear that Jean-Eric Vergne would stay in the fold at DS, however unlikely its new tie-up with struggling Penske seemed.
Then in April The Race broke the news that DS had also signed eventual champion Stoffel Vandoorne from the departing Mercedes team.
This obviously left Giovinazzi with nowhere to turn at the French corner of the Stellantis behemoth at least.
It appeared again that Team Giovinazzi was behind the eight-ball when it came to the future. While the likes of Vandoorne, Lucas di Grassi, Antonio Felix da Costa, Mitch Evans, Robin Frijns, Sam Bird and Nick Cassidy already had 2023 deals in place, Giovinazzi had nothing other than his occasional Ferrari work.
"It's too early for now [to be looking at 2023]," he told The Race in Monaco in late April.
"[The Gen3 car], it's quite cool, good to see a lot more speed. I would be excited to drive this, I think this is when we will say how better the car will be when you are driving, for a driver this is the real feedback."
The newly announced Italian side of Stellantis (Maserati) was, on paper at least, where it was felt that Giovinazzi might at least have an option to forge a career in Formula E. This is only understood to have been briefly discussed before the preferred option of 2021 champion Nyck de Vries was scoped out and agreed, although not signed, earlier this summer.
At this stage Giovinazzi was so far off the radar at the rear of the field – he started four of his first five E-Prixs from the back row of the grid – he wasn't really in any top Formula E team's thinking.
Even the notion of de Vries getting an F1 call-up for 2023 and Maserati having to scramble for a Plan B this autumn hasn't included Giovinazzi's name of late.
As with fellow F1 veteran Esteban Gutierrez's lame cameo with Techeetah in 2017, Giovinazzi didn't seem particularly engaged with anything other than trying to get back into F1 during 2022.
This became palpable in February when his name was in the hat for a potential Haas drive when Nikita Mazepin was dropped.
You could almost sense Giovinazzi's deflation when the team chose Kevin Magnussen instead, thus consigning him to a full season at the tail of the Formula E grid.
That Haas call-up may yet still come, as he returns to the F1 field to drive for it in Friday practice at the Dutch Grand Prix this week.
The circumstances beyond his control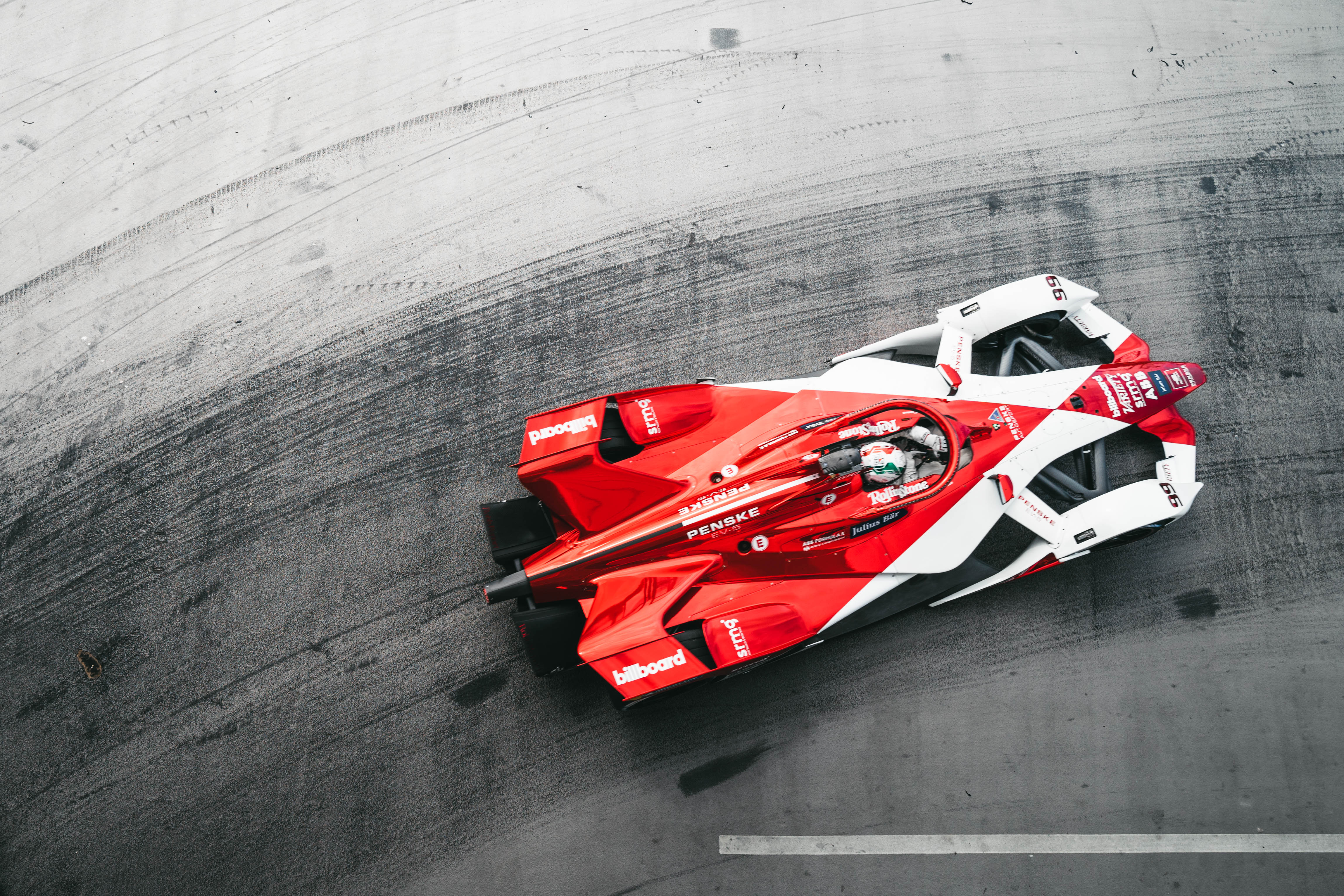 The reasons why 2022 was never going to be anything other than some short-term sporting pain for Giovinazzi were clear from the very beginning.
The base reason was that the summer 2020 confirmation that the seventh (2020/21) and eighth (2021/22) seasons of Formula E would be run within one technical homologation meant that the hardware was essentially fixed for Giovinazzi's debut season.
For Dragon Penske this meant its EV-5 design, which had decent one-lap pace but lacked any real efficiency over a full race distance, could only be improved upon via significant investment in engineering brain power and software and other non-spec upgrades.
As the powertrain cluster of motor, inverter and gearbox came under the 2021 and 2022 homologation criteria and was so integral to how the technical package performed, Giovinazzi must have known there was little scope for real results because the rest of the world did.
In the previous season, Dragon had claimed second place via Nico Mueller's miraculous race amid the infamous Valencia E-Prix debacle where most of the field ran out of useable energy.
Mueller's race included a trip through the gravel and a drivethrough penalty for a power spike.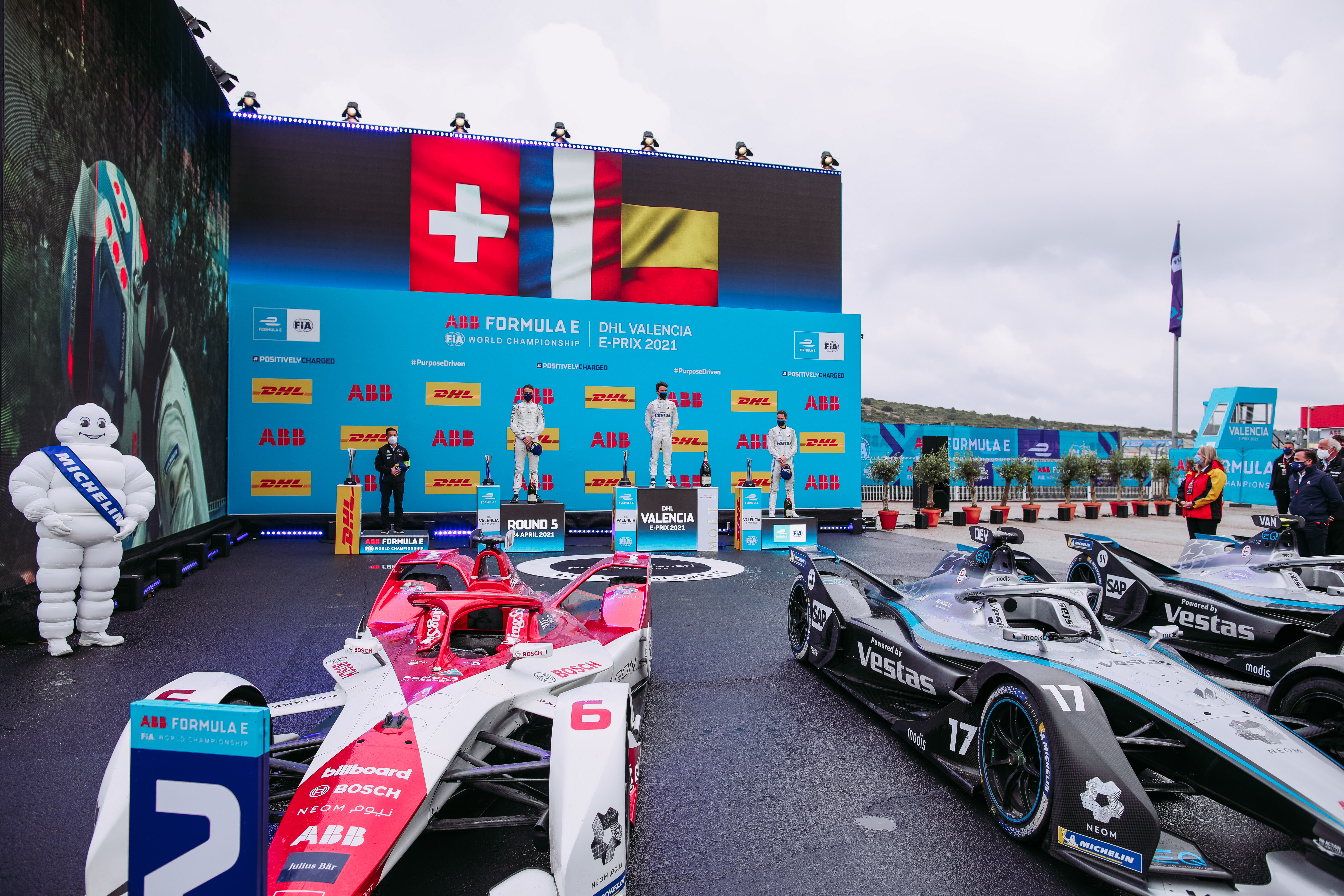 But when a late-race safety car brought him back into contention, and the zombie cars around him pulled over bereft of usable energy, the surprised Swiss took a barely believable second place.
When Giovinazzi was asked by The Race at the Valencia test last November about joining Dragon he said: "they did some podiums, and they did great a few years ago.
"Formula E is something different from F1, in that you know that you will go to a race and Mercedes and Red Bull will win the race.
"You never know what will happen [in Formula E], so we'll see, and we are working for this, and you can never quit."
Could he really not have known the context of Mueller's second place at Valencia the previous April? Even in the often blinkered world of being an F1 driver, where the environment outside the paddock gates has to be shut off, surely he must have known through at least some kind of due diligence the magnitude of difficulties he would face.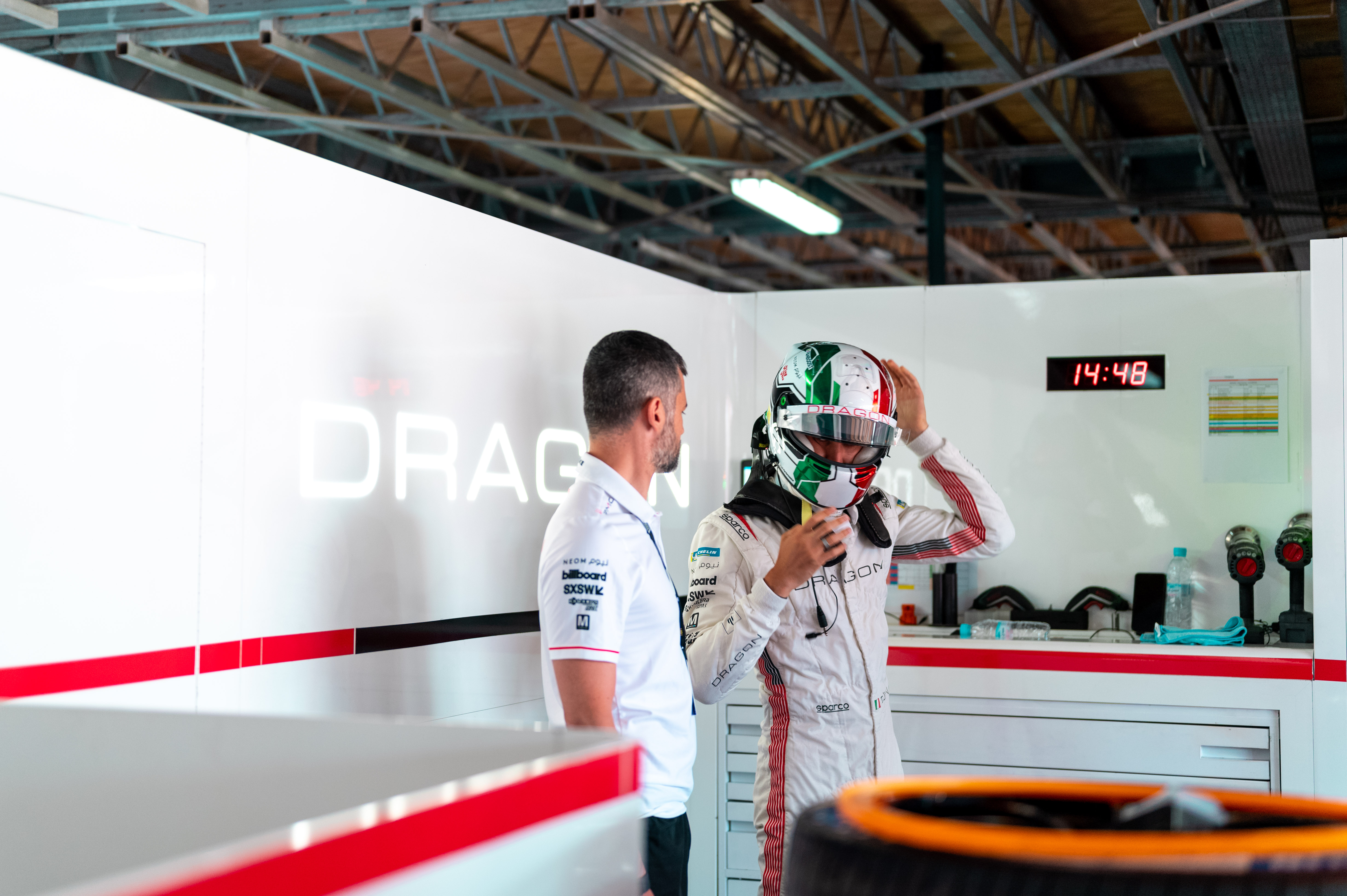 Then there was the team itself. Dragon Penske has a core of very capable and committed people working for it. But the big problem is there is not enough of them in the manufacturer-loaded world of 2022 Formula E.
Giovinazzi had a young and ambitious engineer in Connor Summerville, formerly of Jaguar, and on the performance side a systems engineer in Arriana Creati, and performance engineer Dean Clark.
While this was a strong cell, it was very much the smallest in the paddock, with the rest of the allocated team passes going to mechanics and operations staffers.
To put this into perspective some manufacturers are working with 8-10 engineering staff in the team in a mixture of on-site and remote capabilities. The Dragon Penske set-up is clearly not conducive to being able to compete effectively at a sustained level in a world championship.
But this seems to be only half of the issue. The other is clearly just the situation Dragon Penske found itself in heading into the final season of Gen2.
At first it looked reasonable with a deal to work with Bosch for the Gen3 era. The German tech giant was on board working on the Gen2 in a small capacity through ECU supply and some other technical assistance.
Then at the end of 2021 the plans for Bosch to be involved in the Gen3 package ceased. No explanation of the split was ever made public.
Additionally, Dragon dispensed with the services of long-time team manager Gary Holland, who set up his own LMP2 WEC team, Vector Sport, with Ryan Cullen and his family for a WEC campaign that included ex-driver Mueller.
So, on the eve of the final Gen2 season, Giovinazzi arrived at Dragon Penske with it in another state of awkward transition.
The quick team-mate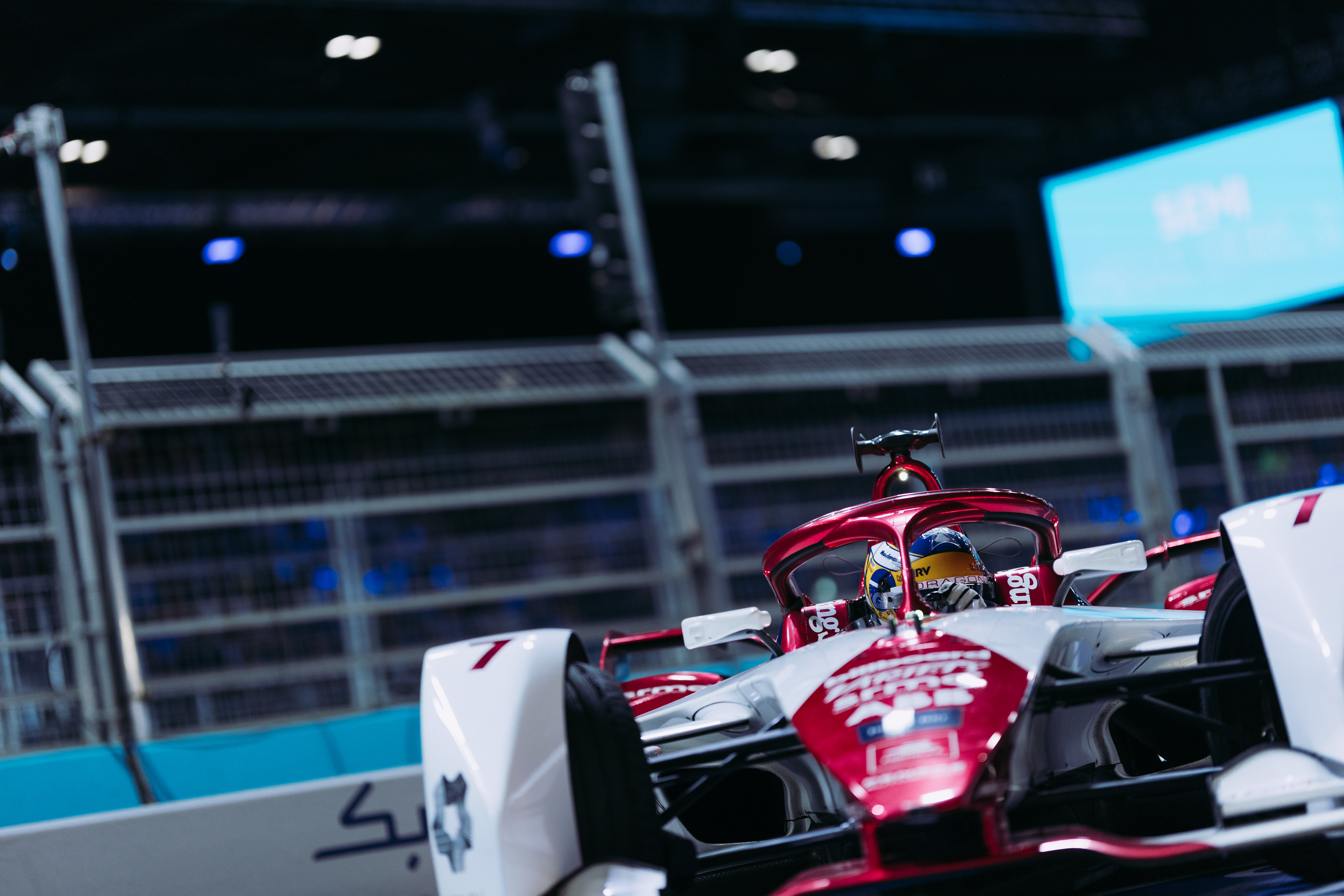 Sette Camara often appeared as the polar opposite of Giovinazzi last season, in that his never-say-die attitude and all-round personal pride in his cause, however ultimately futile it might ultimately be, never dimmed.
When his tenacious second row-start in London promised to be rewarded by crumbs from the points table, and the tablecloth was snatched away through a cataclysmic energy miscalculation, the Brazilian remained stoically upbeat.
The stats paint an accurate picture.
Sette Camara outqualified Giovinazzi 11-5 but of those five 'successes' for the Italian one was because Sette Camara was penalised for blocking Sebastien Buemi's Nissan in Diriyah and having his quicker time scratched and two others – Mexico City and Rome – were due to the odd and even make-up of the grid which benefited Giovinazzi even though his time was slower than Sette Camara's.
The Brazilian was simply quicker in the majority of the qualifying sessions. 0.7s in Diriyah qualifying one; 0.5s faster in Rome two; 0.5s at Berlin; 0.8s in New York two; and 0.7s on Saturday at London. These were more than just 'rookie chunks' that Sette Camara was taking out of his team-mate.
The only true performance Giovinazzi offered up all season was on Sunday in London when seemingly out of nowhere he stuck his car into third position on the grid.
The Penske EV-5 has always had the capability to show great one-lap pace and especially on sinuous tracks such as the ExCeL. This was where a bit of bravery and brawn was rewarded, and Giovinazzi reprised Sette Camara's previous day heroics with a superb second-row start.
While his race crumbled, initially via an admittedly suspect penalty for contact with da Costa's DS, and then with the ubiquitous power-spike drivethrough penalty, it became the prelude to Giovinazzi's seventh non-classified result in 14 races. He remained the only full-time driver on the grid to not register a point.
The final hammer blows that sapped any impetus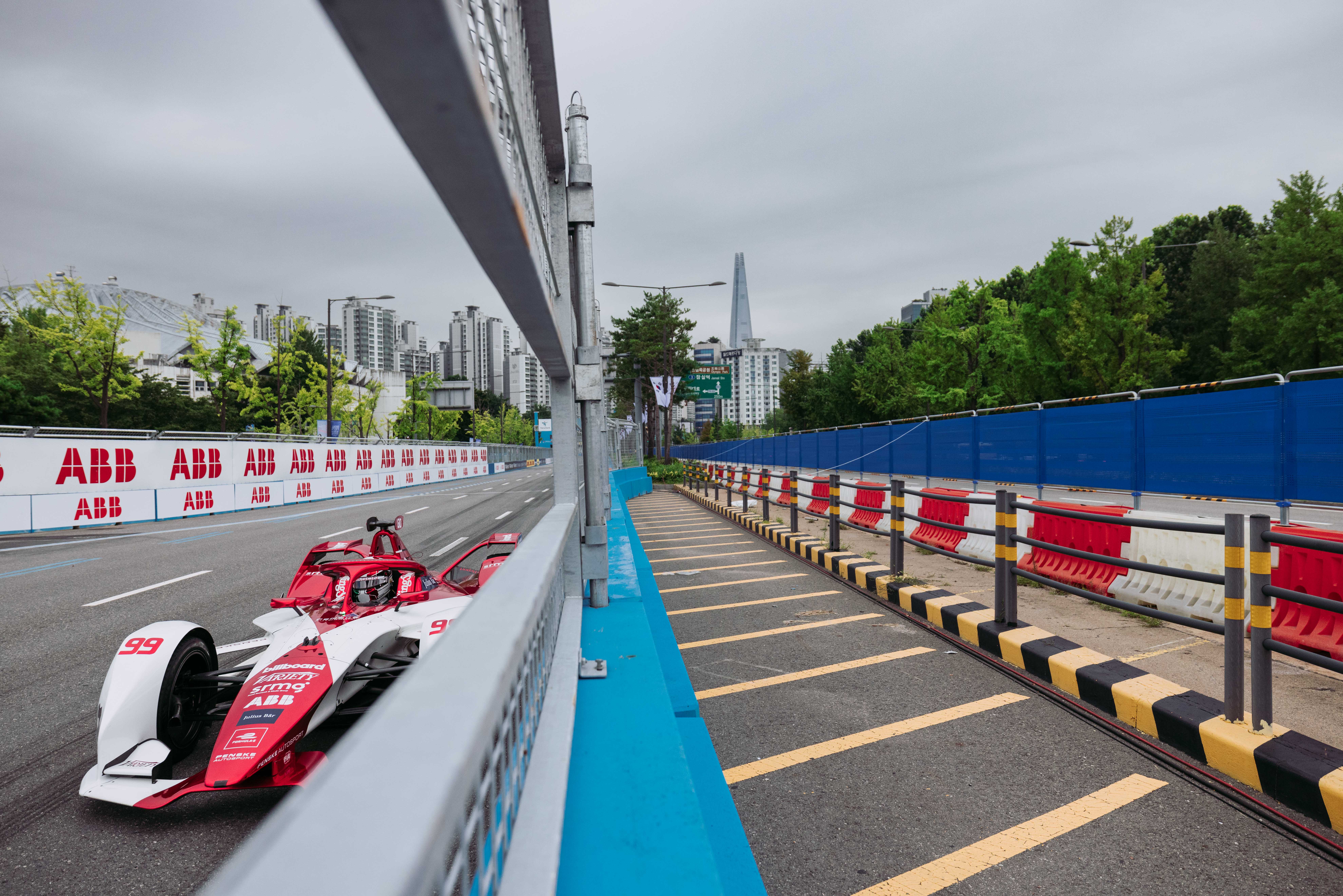 The light at the end of the tunnel (is the light of an oncoming train).
That's an amusing song from indie-pop scamps Half Man, Half Biscuit taken from 2002 album Cammel Laird Social Club.
In the case of Giovinazzi, it is quite fitting in the context of the false hope that his sensational third-place start at the London E-Prix gave him.
From there he rocked up in Seoul, a track new to one and all, and was 0.3s off Sette Camara in qualifying. He then got clobbered by Alexander Sims and da Costa in the race, which is where his thumb injury occurred.
After the race his hand was immediately strapped and he went to a local hospital for scans.
No breakages were found and the next morning the strapping was removed. But he then received a sign-off from the FIA medical delegate saying that he was unable to race.
This was a surprise to some members of Giovinazzi's own team, especially as they had seen Bird complete the previous event with a broken bone in his hand.
Sacha Fenestraz was offered the drive after Envision reserve Tom Blomqvist had politely declined first dibs on the seat. Fenestraz did a fine job with no experience of the car and a seat fashioned from a Bird cast off at Jaguar.
It all amounted to a suitably ignominious end to Giovinazzi's (entirely predictably) wretched first, and probably only, season in Formula E.