It won't so much be a question of what to expect from Antonio Giovinazzi in Formula E with the Dragon Penske team in 2022, but more what he will have to survive before any kind of true appraisal can be attempted.
Make no mistake about it, the ex-Alfa Romeo Formula 1 driver who was confirmed at the Dragon Penske FE team today has a massive job on his hands just to get to a level of achievement that his new team-mate Sergio Sette Camara carved out in his first full season with the American team in 2021.
The omens in the short-term look portentous, though. A set homologation will mean few tangible gains on last season's Penske package; there will now be a much less favourable qualifying format for Formula E's less resourced teams; and then there has been an annual dose of engineering staff changes that will hardly instil confidence of a miraculous turnaround in Dragon Penske's fortunes.
Last season the Penske EV-5 car, from a powertrain perspective, was mostly supplied by the Compact Dynamics company, which is owned by the Schaeffler group that previously worked with the factory Audi team.
This set-up superseded the Integral Powertrain influenced Penske EV-4 from 2020, and prior to that Mike Gascoyne's MGi company was involved.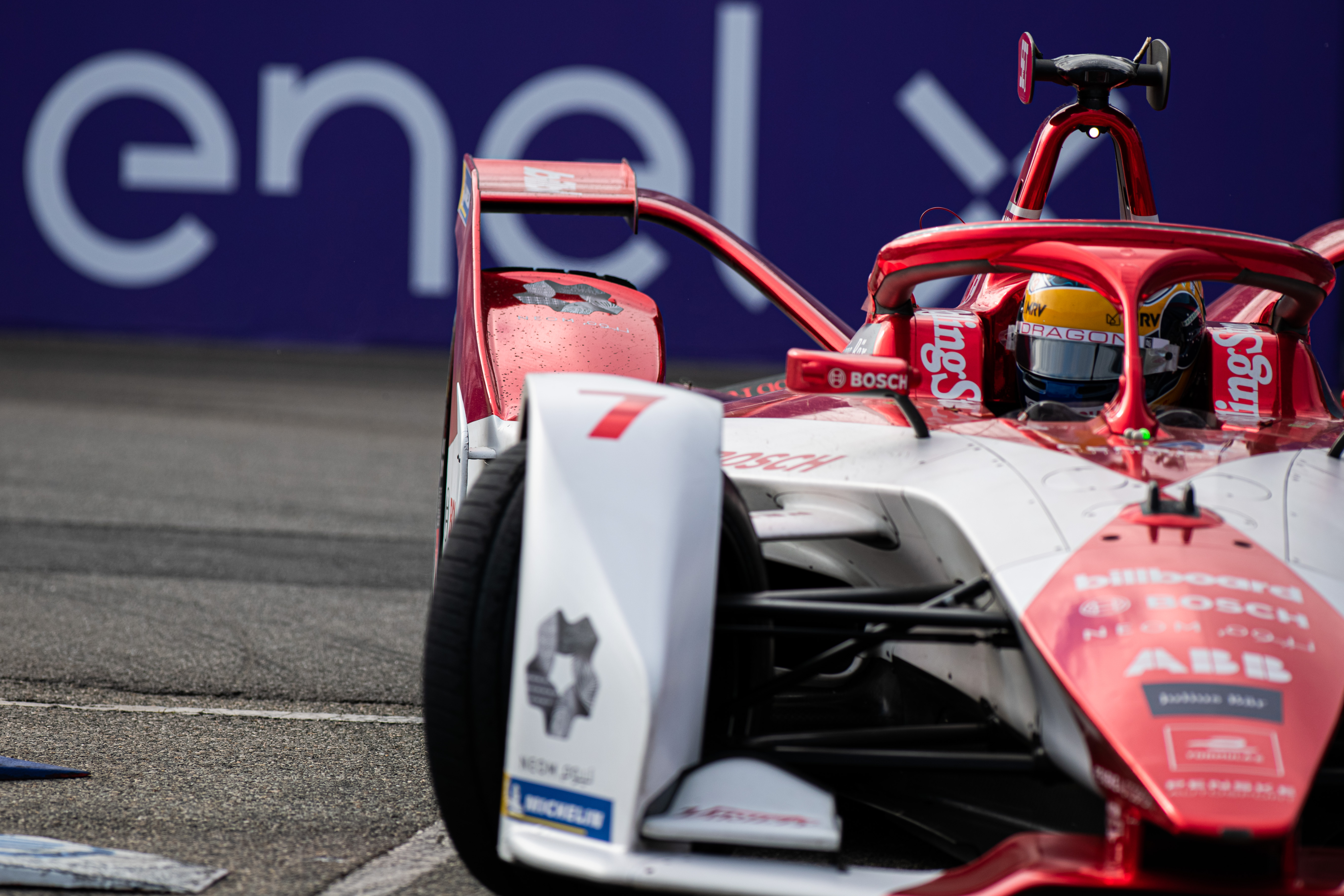 The team's now chief technical partner Bosch supplied the ECU last season before it embarks on plans to design the Gen3 powertrain for 2023 in conjunction with long-time Penske chief technical officer Nicolas Mauduit.
Continuity has not been the team's forte then. So quite how Giovinazzi was 'sold' his new quest is unclear.
He will be joining a team that has long since been a shadow of the organised and cohesive force it was in the first two seasons of Formula E from 2014 to 2016 when it took two victories and several podiums with Jerome d'Ambrosio and Loic Duval.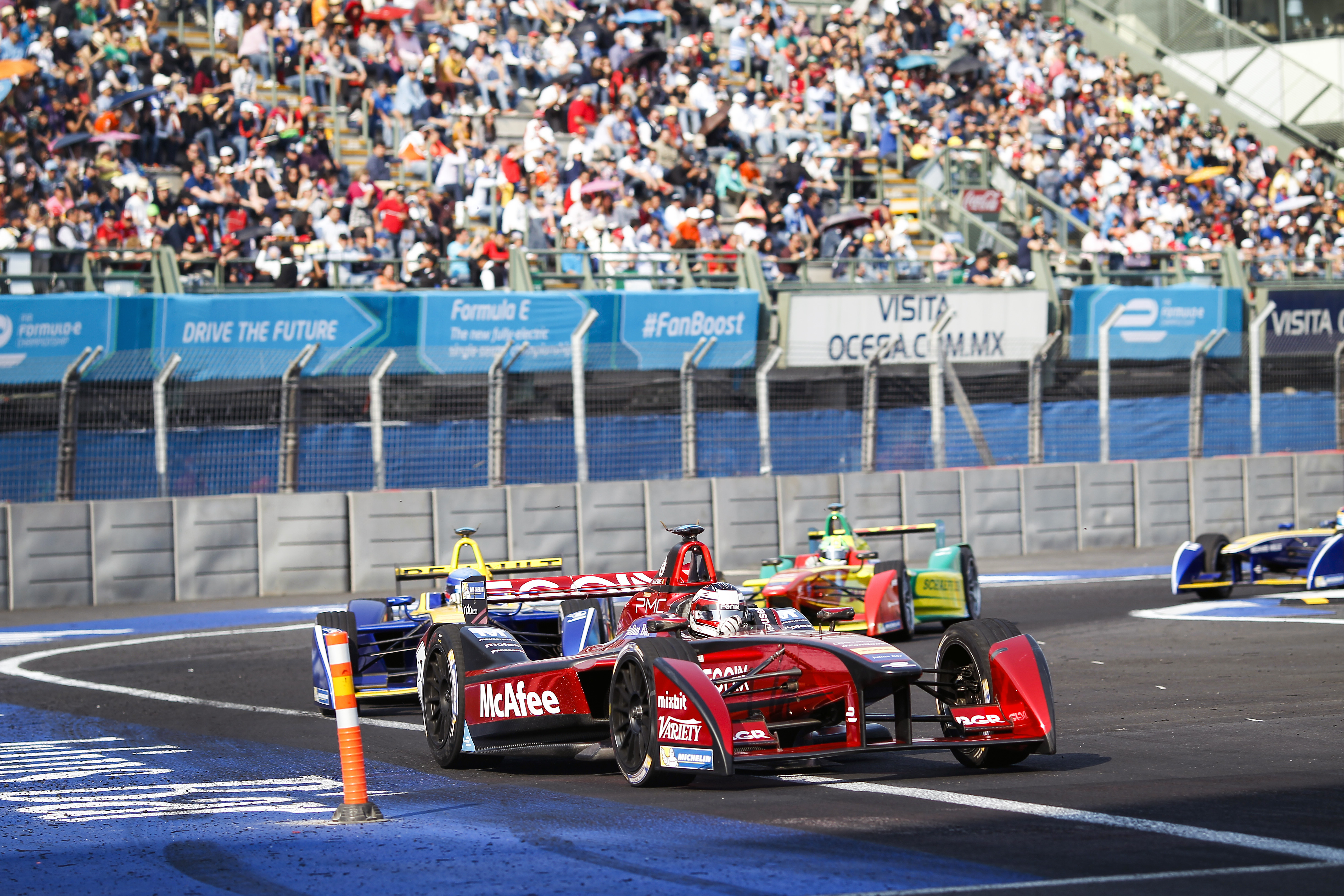 There is little doubt that a disastrous flirtation with first Faraday Future in 2016 and then a quickly aborted engineering liaison with Porsche the following year triggered its recent wilderness seasons in which it has been mired in the bottom two places in the standings.
These have been punctuated by a revolving door of staff and technical partners. Indeed, the only consistent thread to the team has been a lack of race performance and points.
That is no reflection on the dedicated and skilled staff at Dragon. It's just a reality of it having missed the manufacturer boom of 2017 and not really having a strong Plan B so it could be in a position to follow Envision or Venturi into the winner's circle.
Giovinazzi will quickly discern that Dragon has some excellent people within it that he can work with effectively. That fact has never been questioned.
But what he will start to also absorb is the sheer strength of the opposition, not just on the opposite side of his garage but more pertinently from the nine other teams on the grid.
There will be no Jean-Eric Vergne debut season heroics this time, no Oliver Rowland thrill rides to pole, nor will there be a Jake Dennis style rookie wonder performances.
Giovinazzi has to try to survive 2022, dig deep, work hard in a hostile environment, try to outperform team-mate Sette Camara and try to build a future in Formula E and extend his single-seater shelf life into the new rules set.
But perhaps we are seeing things from too plain a perspective here.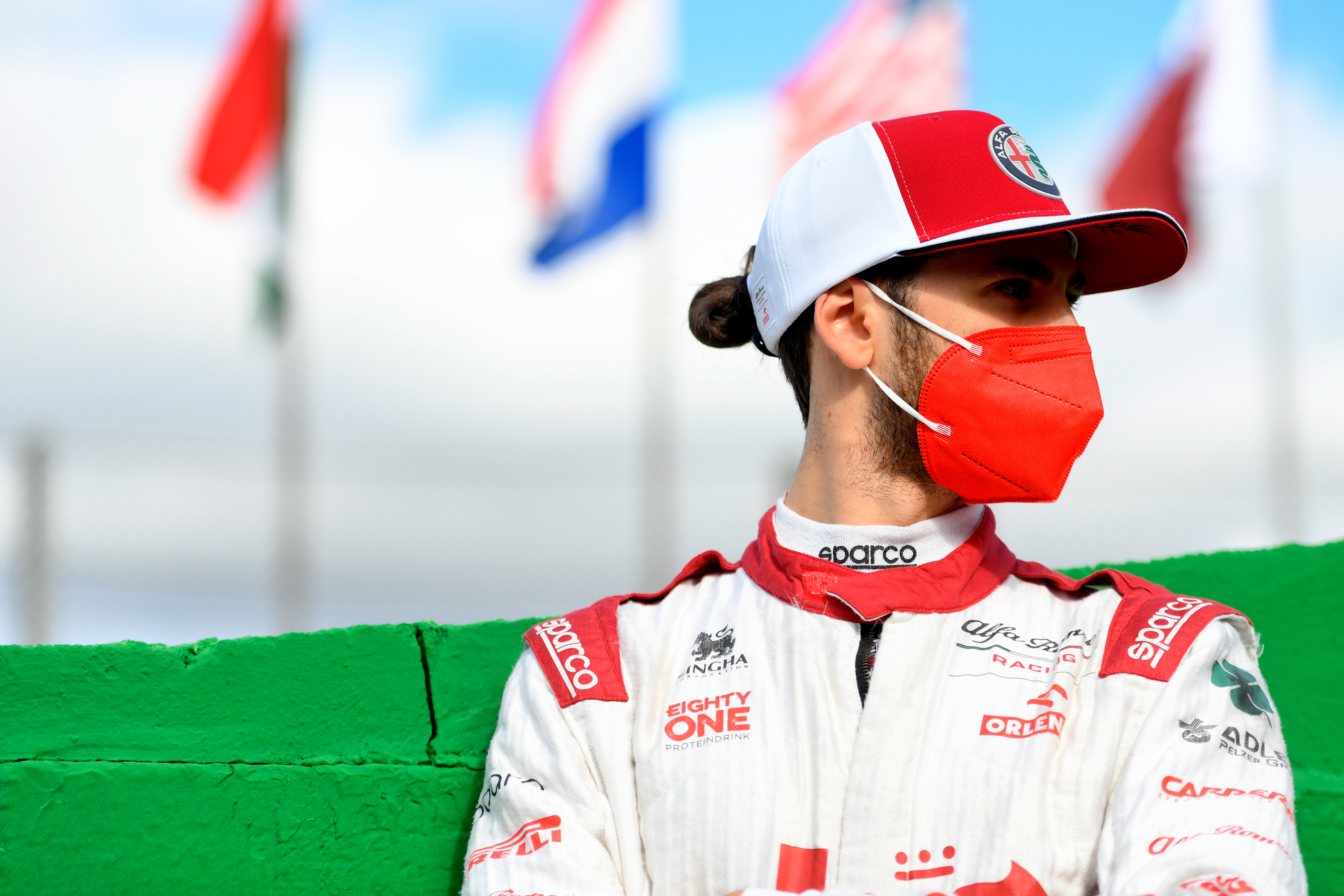 Maybe Giovinazzi is swapping the back of the F1 pack for the rear of the Formula E field with a longer-term eye.
Could it be that his savvy and experienced manager Enrico Zanarini, a man who made plenty of money for his client Eddie Irvine (and himself, of course), has a longer game to play?
With the boom in endurance racing now ignited but only set for a real take-off from 2023 onwards, maybe Giovinazzi's deal with Dragon is actually quite shrewd, in that if he performs, he will be attractive to manufacturers for 2023.
This is not necessarily in terms of endurance racing manufacturers but more that drivers will simply not be able to manage both a full-time World Endurance Championship and/or IMSA SportsCar role with an OEM and a parallel Formula E campaign. Calendar clashes already created endless headaches here in the past and dual programmes are expected to be unmanageable in the new era.
Decent positions could therefore be available on either grid as two areas of motorsport that have long had overlapping talent pools have to go their separate ways.
Sebastien Buemi, Vergne, Antonio Felix da Costa, and Robin Frijns' Formula E contracts are all up by August 2022. They will likely face a choice of staying in Formula E or pursuing a manufacturer campaign with a shiny new Hypercar or LMDh programme for 2023. They can't do both, not effectively anyway.
Then there is the possibility of Maserati coming to the Formula E party in the coming seasons.
The Stellantis brand was revealed by The Race earlier this year as one of the possible second entries from the group alongside the existing DS Automobiles FE programme.
Giovinazzi would be a natural fit for the legendary Italian manufacturer that has so deep a history in the sport.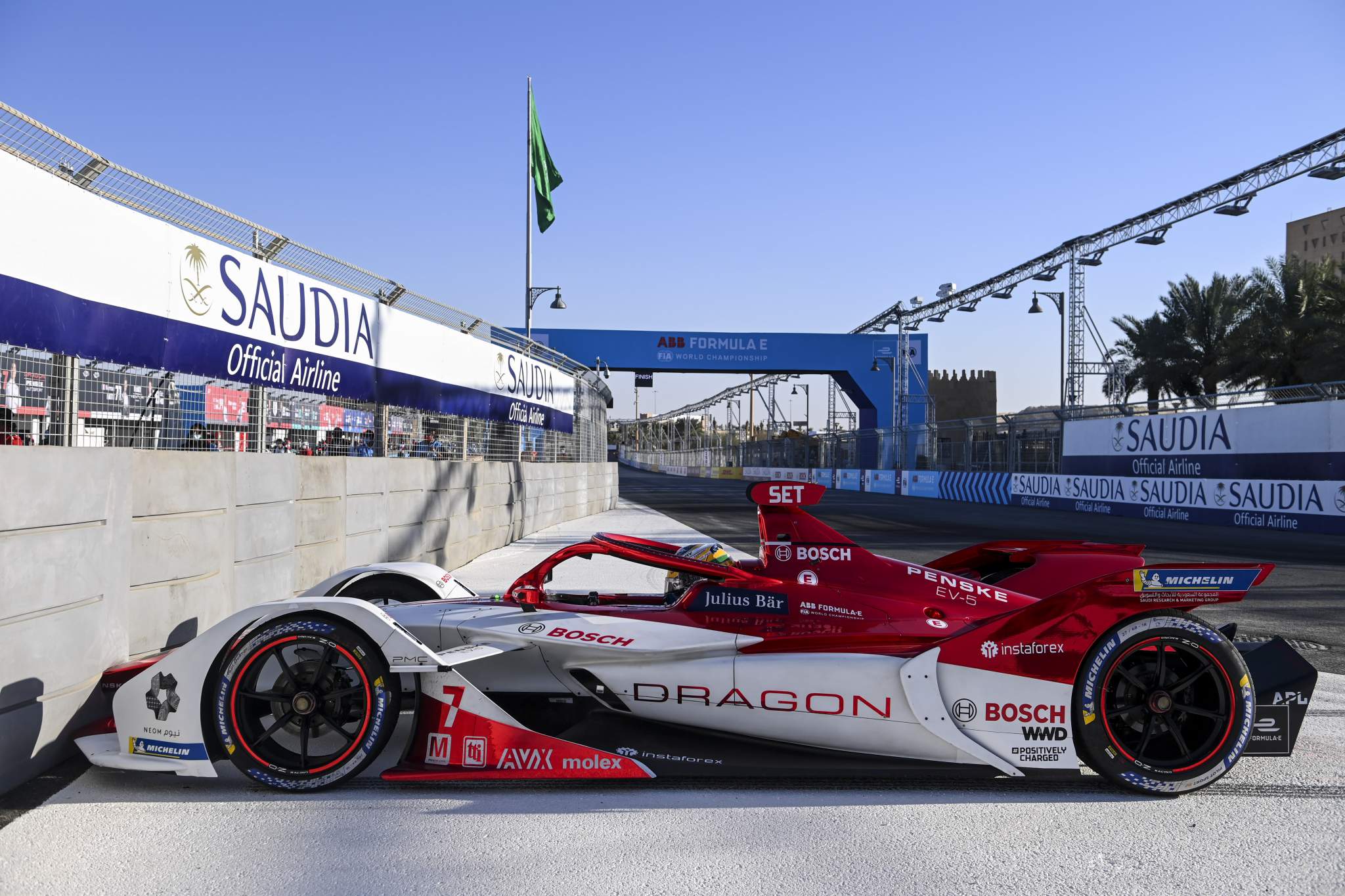 Could these be the only real rational explanations for Giovinazzi making the move he did this week? We'll find out by 2023.
The key now will just be making it to the end of an FE season where other big Dragon signings, notably Brendon Hartley, Felipe Nasr and Nico Mueller, didn't.