Nico Mueller's tenure as a Formula E driver has likely come to a premature end after his deal with Dragon Penske Autosport petered out with half of the season remaining – an exit that highlights the team's directionless approach, says our FE correspondent Sam Smith in his latest opinion column.
An unremarkable run to 18th position in May's Monaco E-Prix is likely to be Mueller's final performance in a Formula E car as Joel Eriksson will occupy his Dragon seat for the remaining three events of the season.
Not only is it a disappointing end to a generally miserable 20-month programme for the 2020 DTM runner-up but it's been situation that he was on the whole unable to change.
The reality is that Mueller is really just another victim of DPA's disordered way of going racing.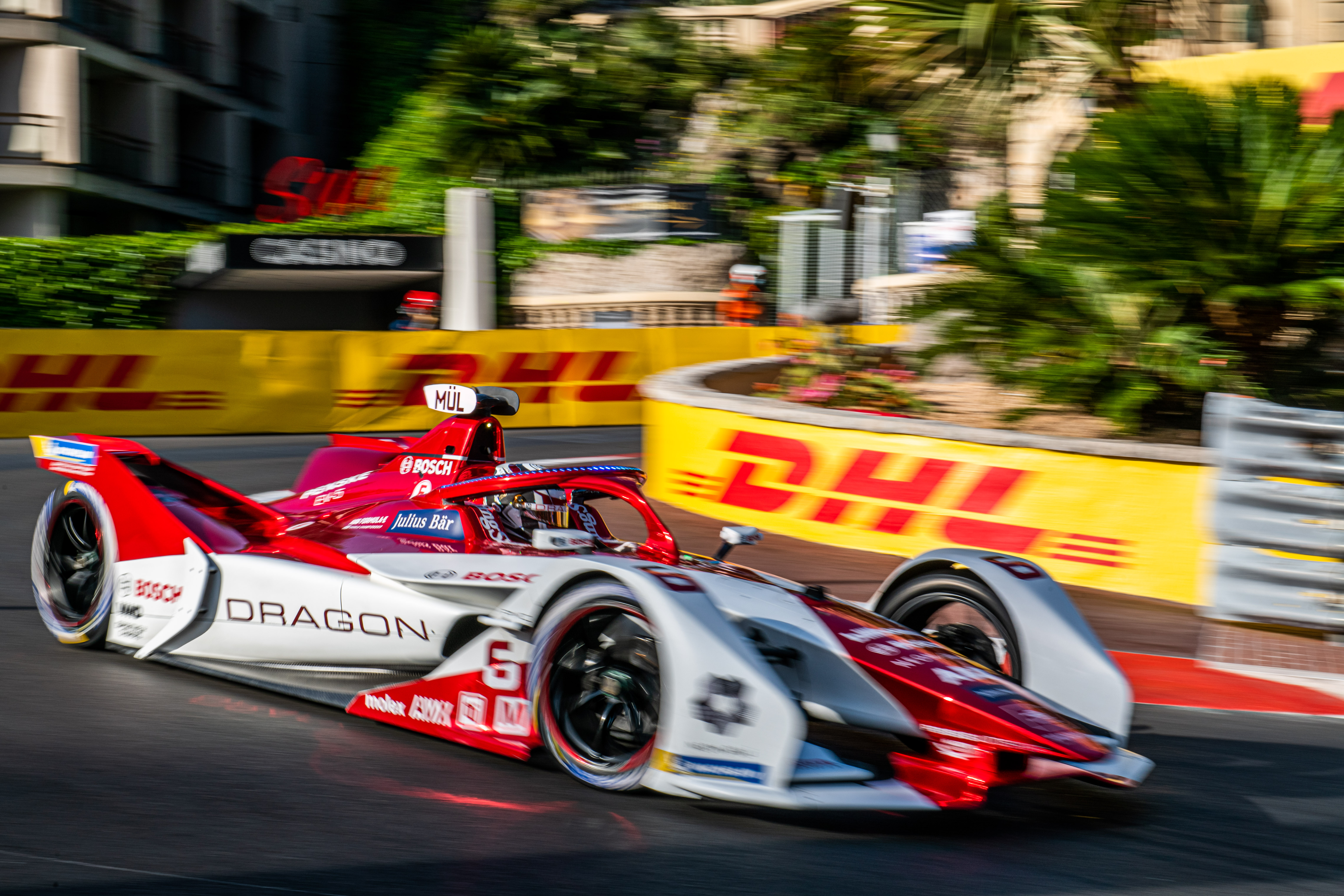 Now Formula E is a world championship and at the highest levels of professionalism, all the usual excuses are wearing gossamer thin.
Not that DPA offers many 'official' excuses.
The podium massively flattered DPA and at best, it papered over long-held cracks which show little sign of being filled in permanently
For this is a closed-off world where Jay Penske rules. So, explanations or rationale as to why the team so consistently underperforms and under-delivers have to be presumed only.
This season, Penske himself has picked and chosen the races he has attended, and he has been at just two events – Rome and Puebla.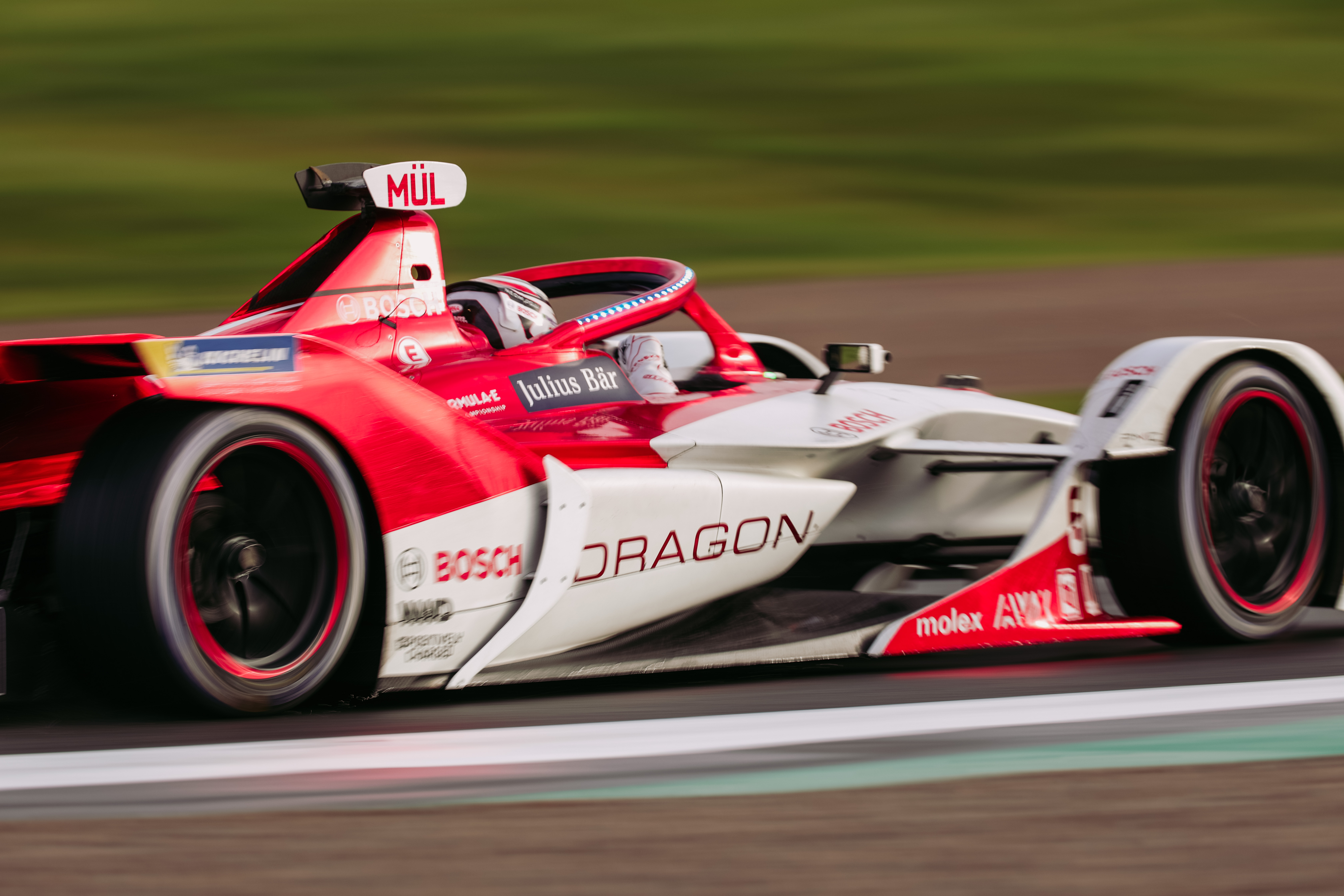 At Monaco, his team debuted its latest creation – the Penske EV-6. This was not announced to the media, and it stands as one of the great mysteries of the paddock that for a team owned by a media business specialist, its communications are all but non-existent.
But again, that is the team and its leaders' prerogative.
The short, medium or long-term strategy is the biggest mystery behind the DPA outlook and it's a view shared by many of its employees whether past or present.
Where is it going? What is the team striving for? No one seems to really know.
While there has been a marked lack of continuity in drivers and engineers in its Formula E history, Dragon has a stability of sorts in its technical leadership.
This comes under the responsibility of Nicolas Mauduit who is based in California – while the team is located in Silverstone, UK.
This would be a curious set-up for any championship, but in Formula E where time is of the essence in just about every department, it seems completely inexplicable to have such a laggy time zone between the two.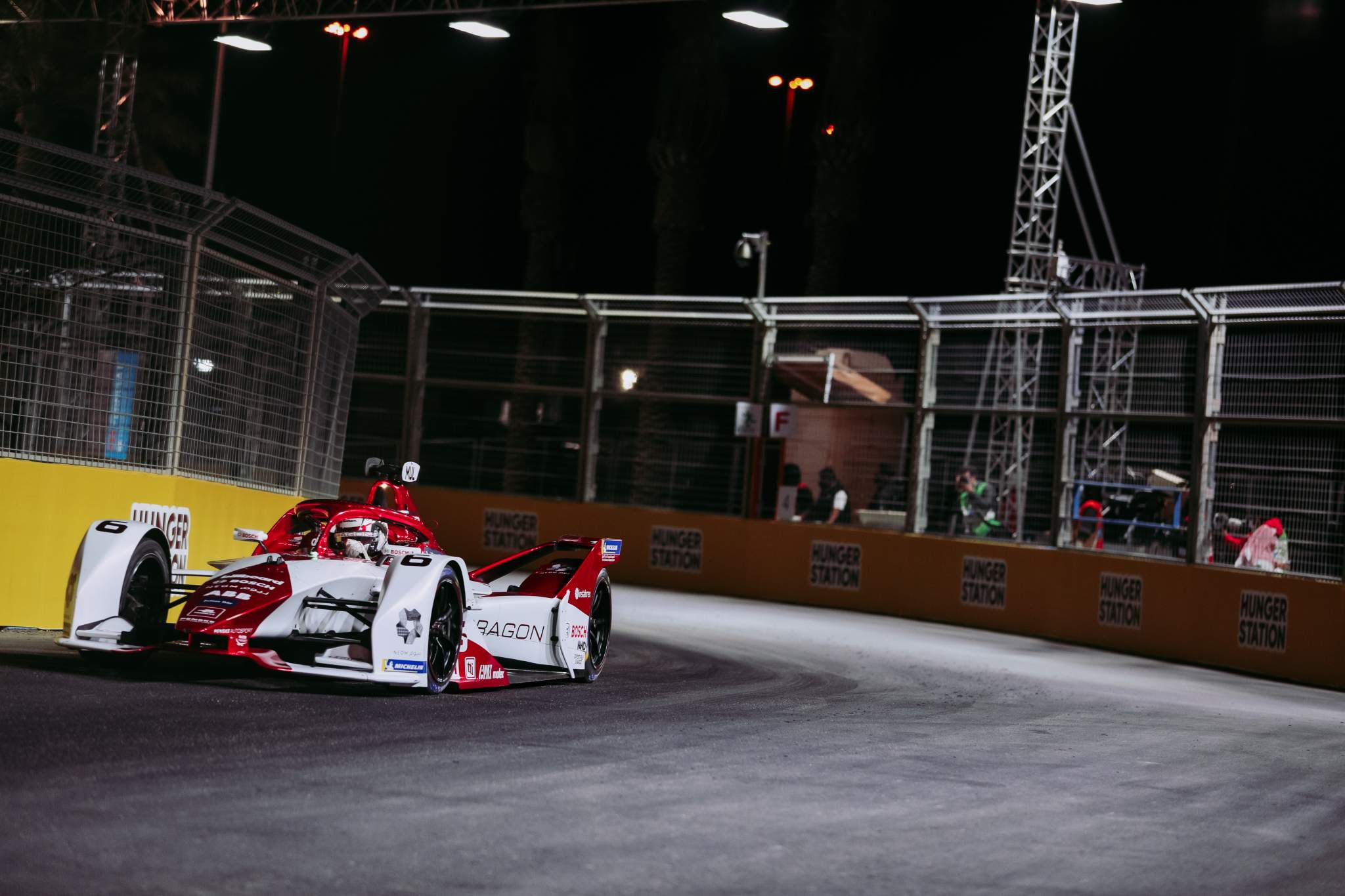 While Mauduit has run the technical department there has been a gumbo of key suppliers and engineers working with and for the team. This is where the real inconsistency is.
From ex-Formula 1 technical director Mike Gascoyne's MGI company to Integral Powertrain and now to a partnership with BOSCH – which is committed to producing DPA's first Gen3 powertrain – the cultivation of its technical packages has always been varied and usually quite late in being completed.
Mueller brought some cohesion in applying the technical hardware to the track and was integral to the EV-5 and EV-6 designs from a testing standpoint.
But it wasn't enough.
Yes, Mueller claimed points at Diriyah at this year's season opener, but that race was red-flagged with plenty of racing left to go. Then the second place at Valencia after the energy farce was fortunate in the extreme after Mueller ironically saved a bunch of energy by taking a drive-through penalty through the pits.
The podium massively flattered DPA and at best, it papered over long-held cracks which show little sign of being filled in permanently.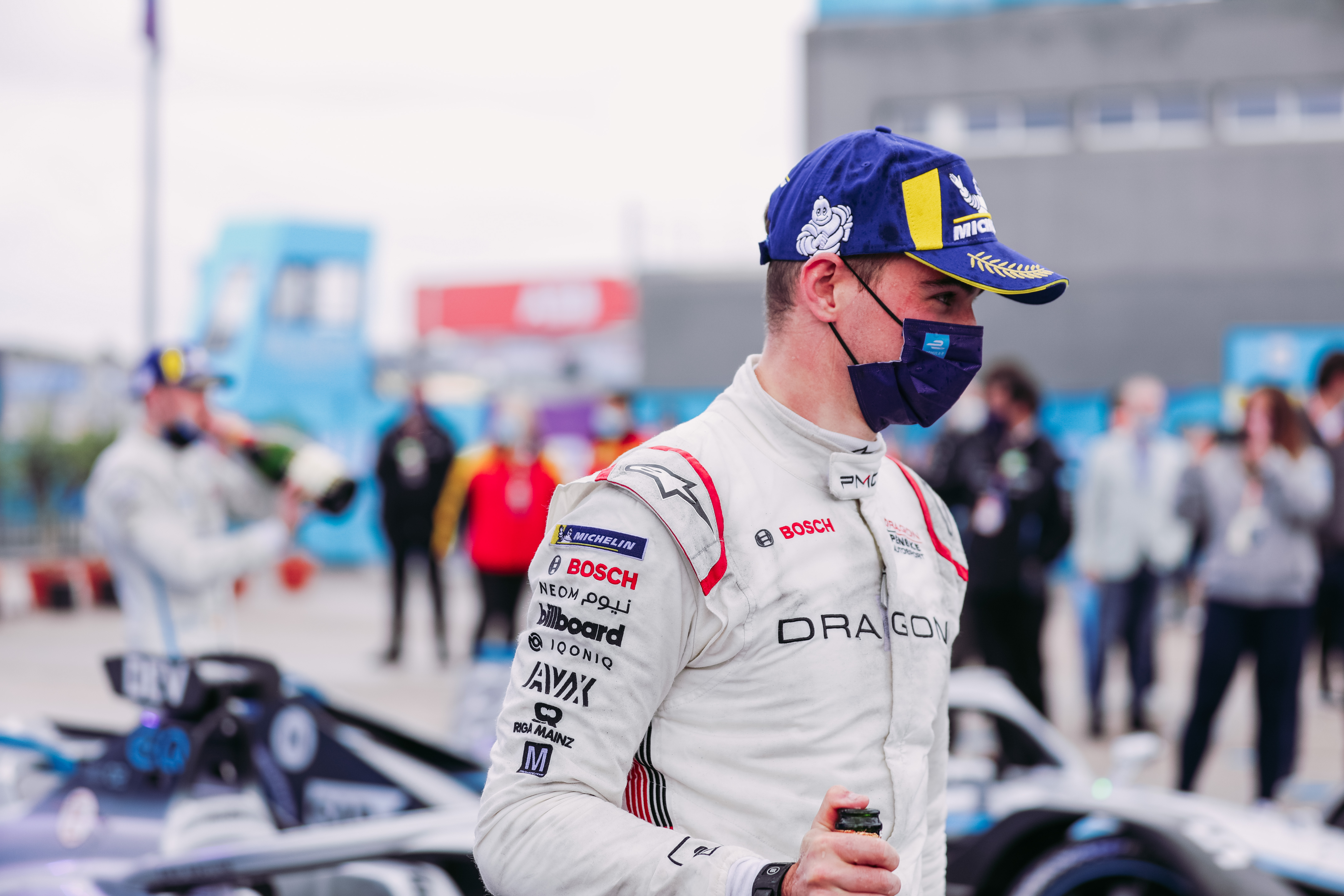 The team often encourages a narrative that it is the underdog and that without a major manufacturer it is on something of a hiding to nothing. This garners little sympathy because it has had opportunities to form these in the past, yet they have always been resisted by its owner.
It has also resisted a hook-up as a manufacturer's customer without explanation as to why it would pass up a deal with a proven winning powertrain in the way that Envision Virgin has with Audi and Venturi with Mercedes.
For Mueller, there will privately be a great relief in getting out of the team right now because deep down he knew he was on a hiding to nothing.
There was a gathering fractiousness about his second season at Dragon from the very outset anyway.
This is believed to have been because he let it be known that in the likelihood of any clash of dates with the DTM, he would favour it over Formula E.
The knock-on of this is that Mueller was never officially confirmed as staying with the team prior to the 2020/21 season beginning.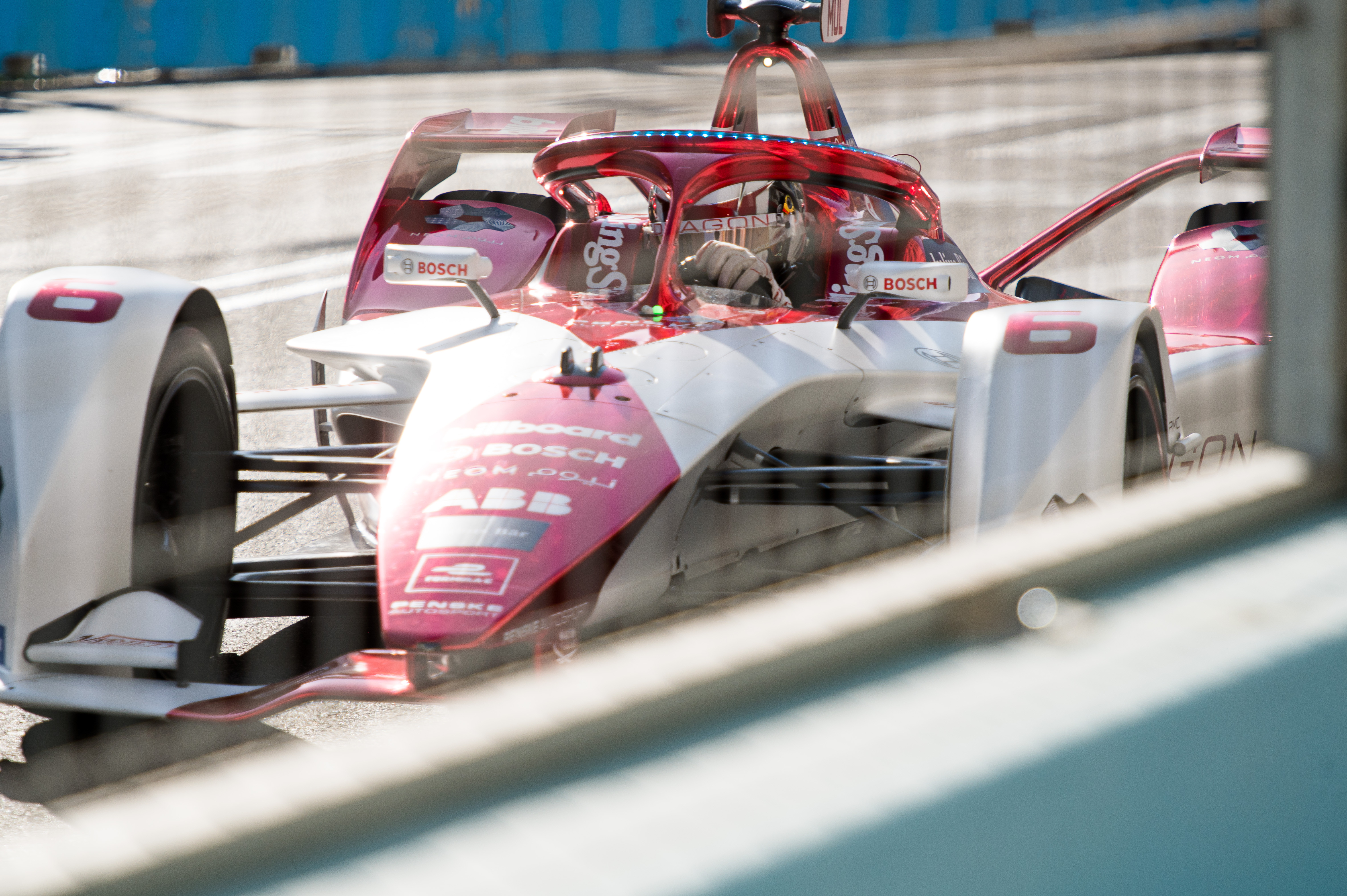 It laid out a rather uneasy relationship for the season and despite Mueller's best efforts, he was always going to be on the back foot as he had been in his initial season of 2019/20, which produced not a single point.
It was all a far cry from earlier in 2019 when Audi toyed with the idea of Mueller replacing Daniel Abt, who eventually got a final part season before his infamous exit in May 2020.
There will be many up and down the pitlane hoping Mueller can return to Formula E in the future. But for now, Eriksson has been wheeled onto the driver conveyer belt where miracles are asked for but seldom delivered.