What is it with Felipe Massa and chequered flags?
On one hand, they've been a symbol of pure joy. 11 times over they've signified one of racing's greatest pleasures – victory for Ferrari.
The most infamous of those of course was at Interlagos on a dank November afternoon in 2008, when for a few seconds he was Formula 1 world champion.
A dozen years on, this time in the dystopian environs of Tempelhof airport, Massa took another chequered flag.
But this one was for another low-key 16th place finish – and as he did so, Venturi's press officer clicked send to notify the world of Massa's separation from the team and most likely Formula E altogether.
I described that confirmation of what most knew was an inevitability, as 'incongruous'. That aside, it brought to an end a slightly tepid affair that lasted two seasons and featured only the merest glimmers of what both the team and driver had hoped might be possible.
Massa's Formula E career actually started in much different circumstances in 2017. That was when he journeyed to rural Sicily for a test with Jaguar.
At the little known Racalmuto test track Massa spent the day running in Jaguar's first unwieldy all-electric car. It is far-fetched to say it lit any desirable fuse for him to race in Formula E after his final season of F1 with Williams in 2017.
Indeed, misinformation soon spread that Massa was going to drive for Jaguar. The truth was that it was not seriously discussed and was never going to happen.
But through acquaintances with power at Formula E's top table, a drive was dangled provocatively via Venturi in the later months of 2017 and early 2018. So was a sizeable cheque.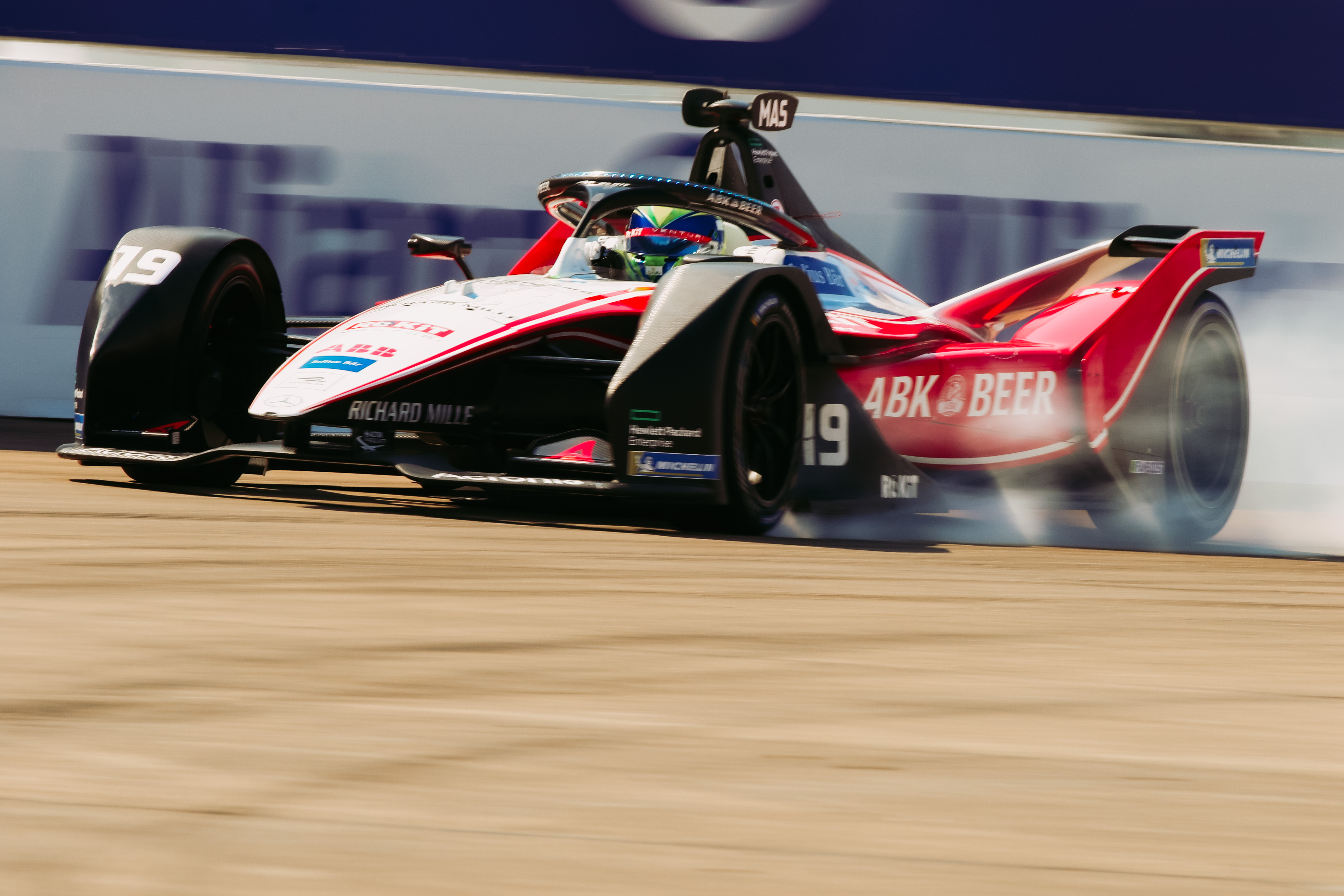 The deal came together in the spring of 2018 and a plan started to form at Venturi, which had been one of the championships more enigmatic and fitfully competitive teams.
Massa was announced in May and around the same time Susie Wolff acquired a slice of the operation.
The long-term plan being that Venturi would have a tie-up with Mercedes-Benz as a powertrain provider for the HWA Racelab satellite operation in 2018-19, and then a role reversal would kick-in for when Mercedes entered fully in 2019 and was able to become a supplier rather than a customer.
Those were the arrangements of the ensemble, now the symphony had to perform.
Ultimately, the reasons why it did not can be split between Venturi and Massa.
Practically Massa's style and level of aggression, which he had used for almost twenty years in traditional high downforce cars, should have been tempered earlier in Formula E.
Ultimately though, the buck stops with Wolff. Venturi's disappointing season will have to be turned around in 2021 if it is not to spiral into a trough that has swallowed up NIO and Dragon in recent seasons
These included steering patterns and inputs that once switched vehicle dynamics on in F1, but were counter-productive in a low downforce Formula E car. The petrol-head mentality seemed to be permanent and irreversible as time went on.
Massa plainly couldn't change this himself, so surely there should have been someone at Venturi that could tell him to re-approach and adapt to the task in hand? That directive never came, in a constructive manner anyway.
So too Massa's propensity to over defend and waste energy in the early stages of races continued. We saw it in his final encounters at Berlin too, where he would repel those behind him with all his might when the bigger picture was that a more refined approach would pay dividends deeper into a race.
He was known to several of his competitors on the grid as an over defender, in relation to his absolute refusal to give up places to more efficient drivers. In particular, it drove Stoffel Vandoorne to the point of distraction on more than one occasion.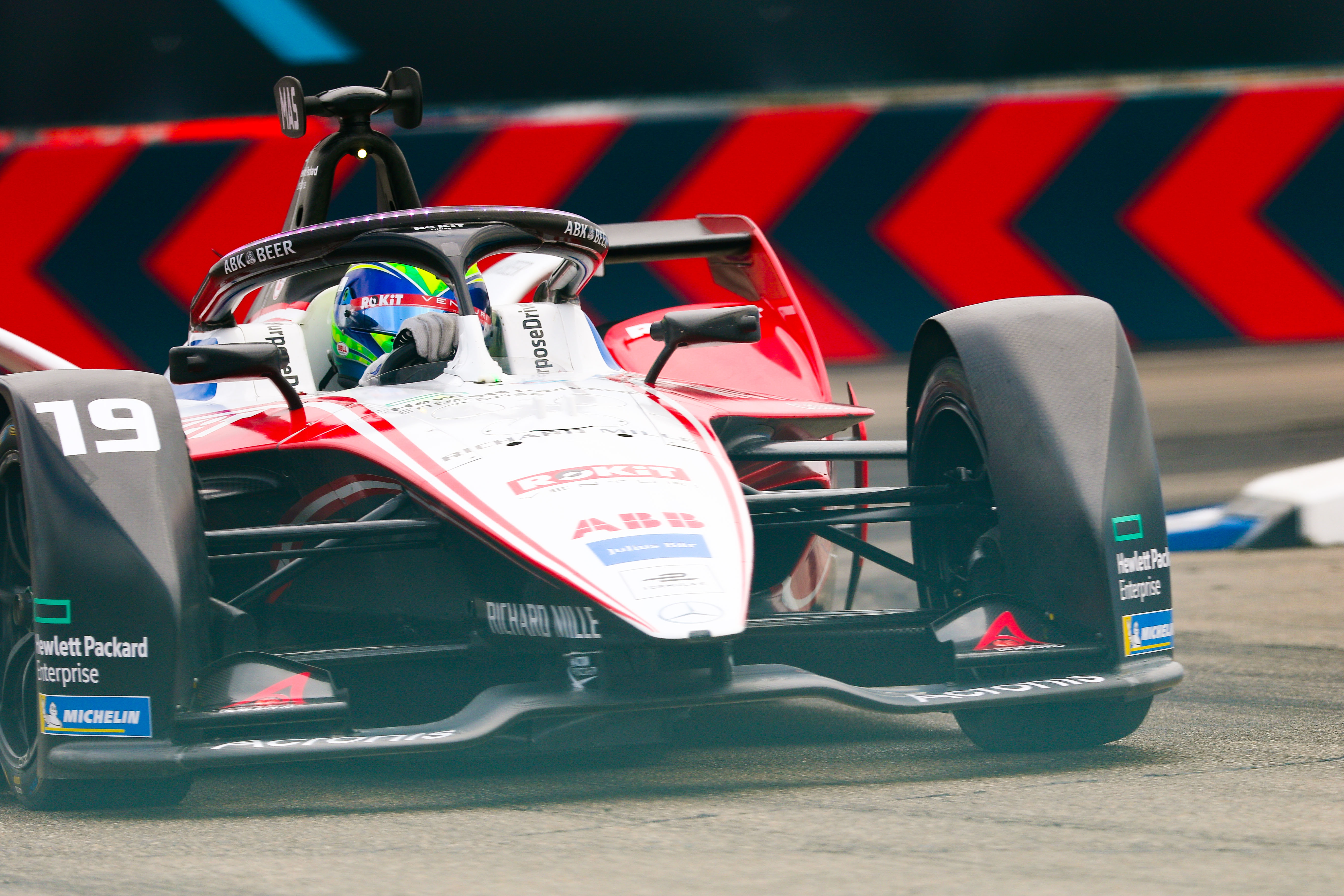 The signs of discomfort in Formula E were there for all to see in the early days when Massa was often bullied out of positions. Perhaps it was then that he started to over-compensate which evolved into the over defending trap.
In his second season – now with a Mercedes-Benz EQ powertrain, but with little testing – Massa was supposed to come into his own and consolidate upon the modest strands of promise that formed in his first season.
It never even looked like working out that way, in fact, it got much worse and by Mexico City in February where he crashed out from an anonymous 17th position.
Then there was the team and its evolution. Experienced consultancy and established expertise from the likes of Jacky Eeckelaert and Franck Baldet, was replaced by Jean-François Levere, first as an engineer then as technical director, at the end of 2018.
Ultimately though, the buck stops with Wolff. Venturi's disappointing season will have to be turned around in 2021 if it is not to spiral into a trough that has swallowed up NIO and Dragon in recent seasons.
The evidence is there for both the team and Massa to pick the bones from at present. Eighth in 2018-19 with 88 points and a victory, to 10th in the most recent campaign with exactly half of the points, albeit from two fewer races, shows a worrying downturn.
Not that Wolff will look for excuses, as that is plainly not her style, but there became an increasing feeling that Massa lost interest during the first half of last season when teammate Mortara was comfortably beating him in both qualifying and race.
Should one give Massa the benefit of the doubt and state he merely underestimated Formula E, or is the reality actually that he didn't really care as much as he should have from the outset?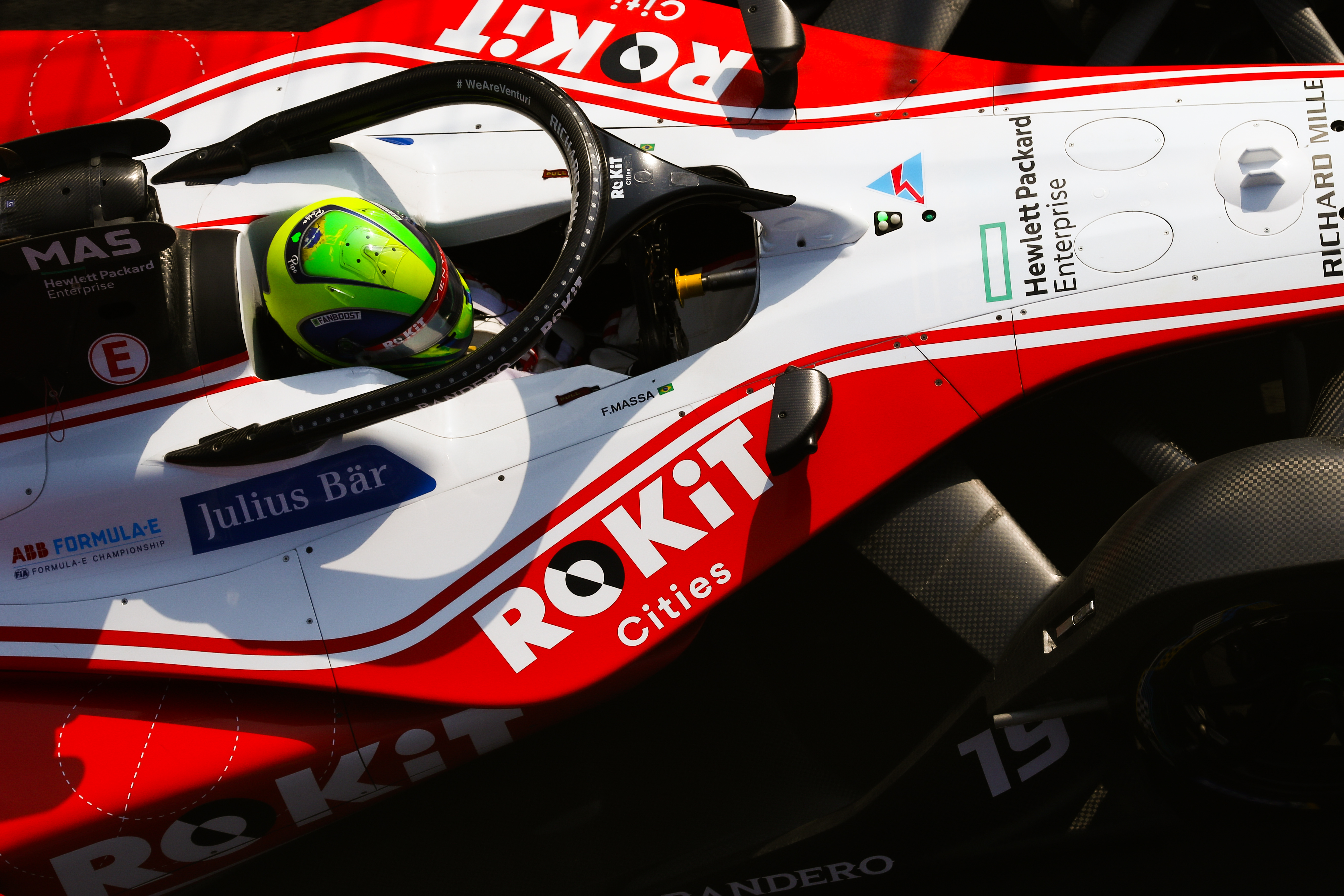 Only he really knows that, but comments he made in Berlin – where he bizarrely criticised the entire notion of energy saving in races – pointed to a level of condescension. A valedictory broadside at the essence of the racing just didn't befit a person and driver of Massa's stature.
Let's get one thing straight: Massa is far from an arrogant man. He's a delightful fellow who is clearly as pure a racer as you will find in the sport. But perhaps, even subconsciously he came to Formula E with an emphasis on competitive fun rather than solid graft.
He's far from the only one. Jean-Eric Vergne did the same in 2014. He rocked up at Punta del Este, took pole and arguably should have won the race before a suspension breakage.
Just because you've had success in Formula 1 doesn't mean you don't have to fight claws out for your chance to justify a Formula E seat
Vergne though soon realised this was no easy ride when his second season saw him get beaten by Sam Bird and his career hanging by a thread.
"I came (to Formula E) because I still believe I can do a good by driving, you know, by having fun and driving," Massa told me at Santiago in 2019.
"I'm really motivated, working really hard with the team. But unfortunately, we have so many things to fix.
"I still believe I can do already many things in driving and racing, having fun, and enjoy myself."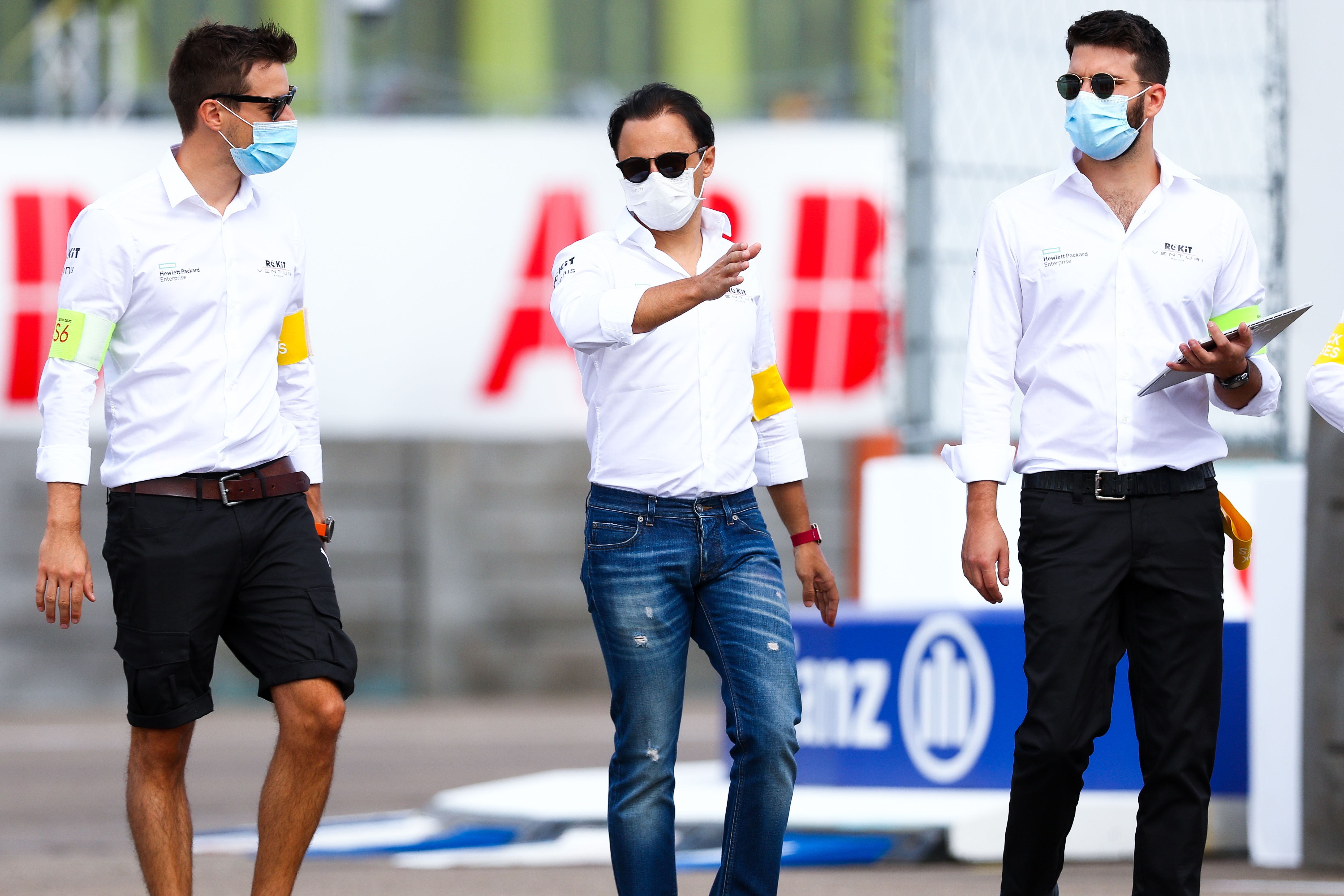 The keys points here is that just because you've had success in Formula 1 doesn't mean you don't have to fight claws out for your chance to justify a seat. In fact in many ways its harder to maintain a seat because dowries don't have any value in Formula E.
The other is that it just stopped being fun for Massa, plain and simple.
Although presented as a mutual split, the reality is that Massa was a mile off from hitting the performance clause which was likely to have been in his contract.
He'll be missed as a pleasant and engaging racer and as a personality for Formula E's brand creation, but ultimately Massa is a living case study of warning that in Formula E reputation and prior achievement counts for nothing.