Alexander Sims has signed to race for the Mahindra team next season after leaving the BMW i Andretti squad earlier today.
The Briton makes the switch ahead of his third season of Formula E competition, and will begin pre-season development testing of Mahindra's new 2021 ZF-designed powertrain soon.
Mahindra parted company with Pascal Wehrlein in June and replaced him with Alex Lynn for the recent season ending Berlin races.
Lynn, who out-qualified and out-scored Jerome d'Ambrosio comfortably in Berlin, is in contention for a race role alongside Sims for 2021. The Race understands that d'Ambrosio has recently been released by the team.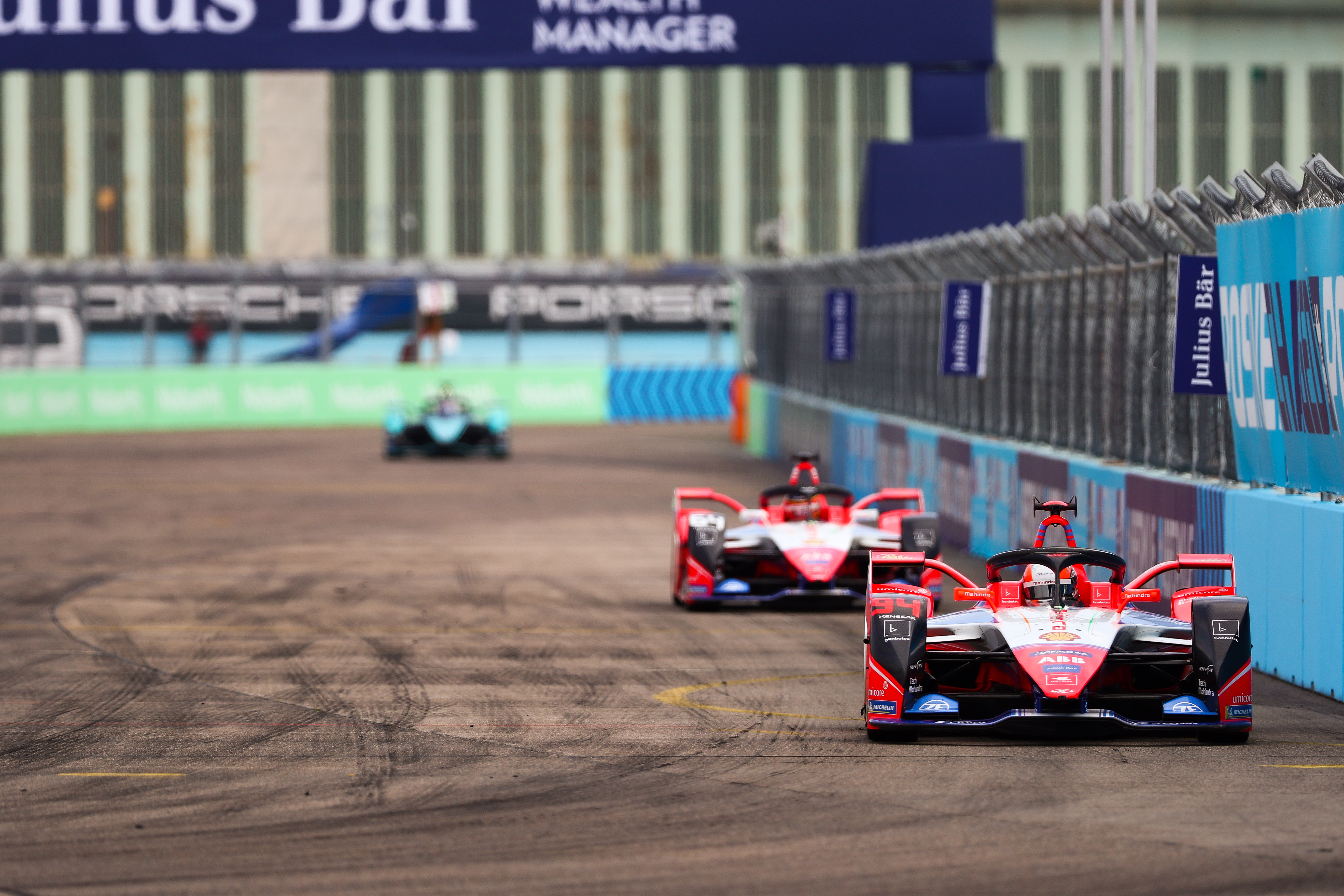 Sims is believed to have been told by BMW earlier this year that it would not make decisions on drivers until after the conclusion of the 2019-20 season. Subsequently the offer from Mahindra, which is believed to have scope for two seasons of racing, was agreed and signed well before the Berlin finale.
"It seems like a very nice environment to go and work hard to try to prove and help direct the team after two years of learning experiences from my side," Sims told The Race regarding his move.
"I do have some relevant knowledge and experience to give and that was certainly the message that Dilbagh [Gill, team principal] was really pushing for at the team, to help build for the future.
"It's really an exciting new project for me and Mahindra. There is the new facility, which I have been to, and there is a clear intention there to be really competitive in the future."
Sims' affiliation with BMW stretches back to 2013 when he raced a BMW Z4 GT3 car in the British GT Championship.
He then became a full factory driver in 2017, a year after he won the 2016 24 Hours of Spa with the Rowe Racing squad. Sims subsequently went on to represent the Munich-based marque in IMSA and at Le Mans.
Sims's current contract with BMW will seem him continue racing in VLN and at the Nurburgring 24 Hours this season, and options are still believed to be available for future sportscar racing to some degree with BMW in 2021.
Gaining a race seat with the BMW i Andretti team in September 2018, Sims endured a mixed first season but was kept on at the team largely thanks to Antonio Felix da Costa's surprise move to DS Techeetah.
This was because BMW i Andretti had targeted and sim-tested Maximilian Guenther before da Costa's complicated extrication from the team was finalised. Sims was confirmed for a second season only in September 2019, a month after Guenther was signed up.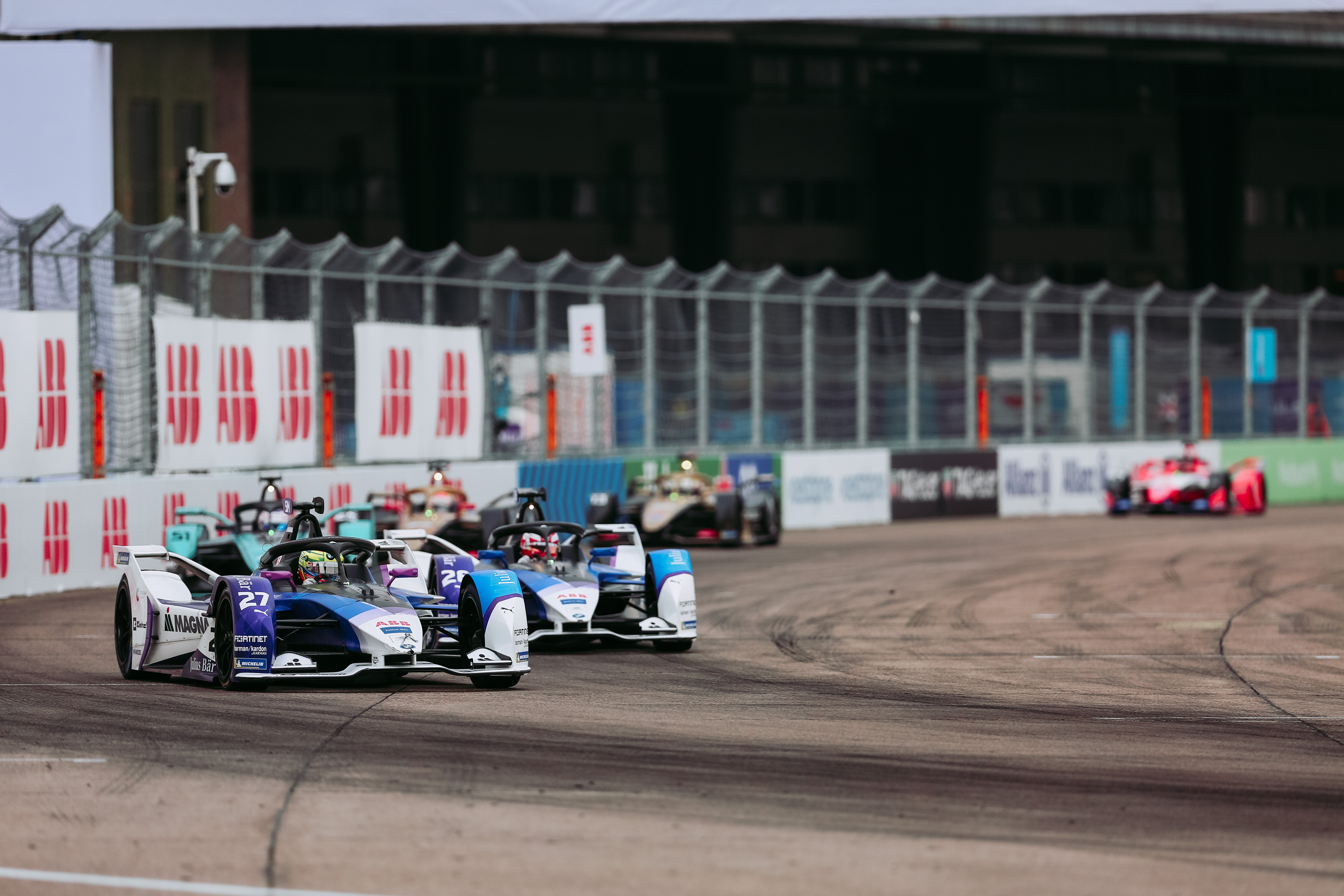 Sims began the 2019-20 season brightly and took a brace of pole positions in Diriyah, before converting the second race of the double-header into a first Formula E victory.
He placed second in the standings after the fourth round in Mexico City, but dropped down the table alarmingly after claiming just three points in Berlin earlier this month.
As revealed by The Race last month, BMW i Andretti has confirmed an extension to  Guenther's contract for 2021. The two-time E-Prix winner will embark on a second season with the team beginning at Santiago, Chile, in January.
The BMW i Andretti team's driver decisions are controlled solely by BMW, which has final say in who is selected at the team.
BMW is expected to announce Guenther's new partner at the team next month.