Antonio Giovinazzi is in an unenviable situation. He's widely expected to be dropped by the Alfa Romeo Formula 1 team for 2022 regardless of the ownership situation, yet remains unsure of his fate and is still an outside contender to remain at the team.
Most likely, he has six races to go before the end of his F1 career, although he will remain in the Ferrari stable and should have plenty of opportunities to race in its sportscar programmes – including in the LMH project planned for 2023 that will be the marque's return to the top class at the Le Mans 24 Hours.
But he's also endured a difficult season, one in which he has shown good speed but only scored points once for 10th place in the Monaco Grand Prix.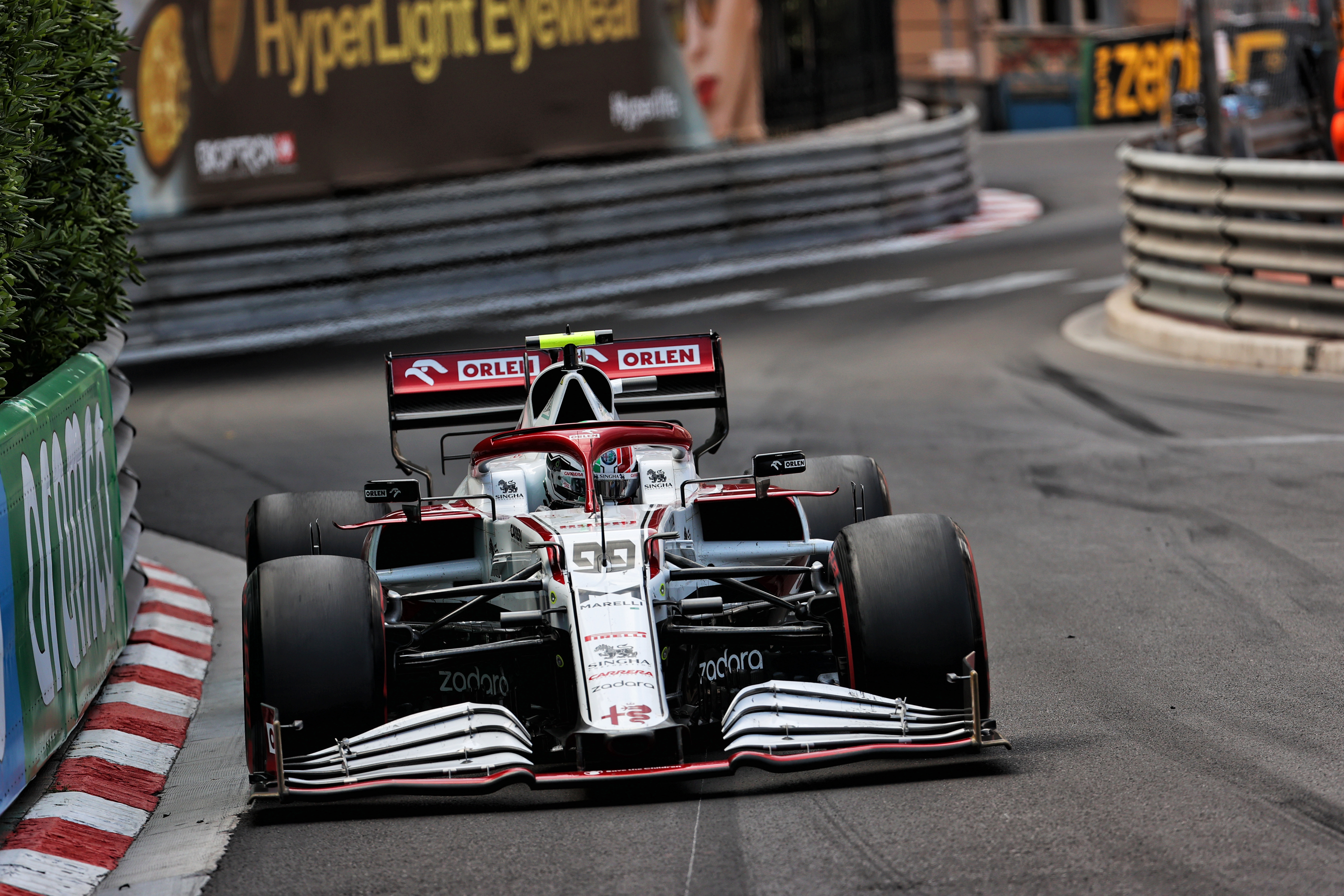 Given Alfa Romeo's struggles for pace and its erratic form, partly because of the numerous operational errors that have hit Giovinazzi's points chances, you can't blame him for being frustrated.
That, combined with the fact he was unhappy at lack of information from the pitwall on how hard to push, perhaps explains why he disregarded team orders in the recent Turkish Grand Prix and potentially cost team-mate Kimi Raikkonen a point.
Give he faces dropping out of F1, possibly to be replaced by F2 race winner Guan Yu Zhou and significant sponsorship dollars – although that remains unclear at this stage – it adds up to a difficult situation.
"I don't know more than you know so far," Giovinazzi tells The Race. "I know the rumours that have been there for a month already now, or maybe more.
"I can do nothing, to be honest. For now, I want to focus on keeping my seat.
"I will do my best, then in the worst-case scenario we will see what we can do for next year. I want to focus on staying here for next year.
"It is not in my hands, it's in Fred's [Vasseur, team principal] hands, but for a driver it's better to know you are here next year because mentally you are more free.
"But it doesn't change much, the only things I can do are to bring good results for the team, to be fast and then see what we have.
"I just want to enjoy these last events of the year and then see what will be next year."
It hasn't been the most enjoyable season for Giovinazzi. His high points have generally been in qualifying, where he has usually outperformed team-mate Raikkonen, having outqualified him 10 times this season. His peaks were at Zandvoort and Monza, where he made it to Q3 on both occasions and started the grands prix from seventh.
But points have been harder to come by. Partly, this has been down to some team errors with all sorts of operational glitches, most recently Giovinazzi having no radio during the Russian Grand Prix but also incidents such as the long pitstop in Spain when his new front-left tyre was found to be deflated.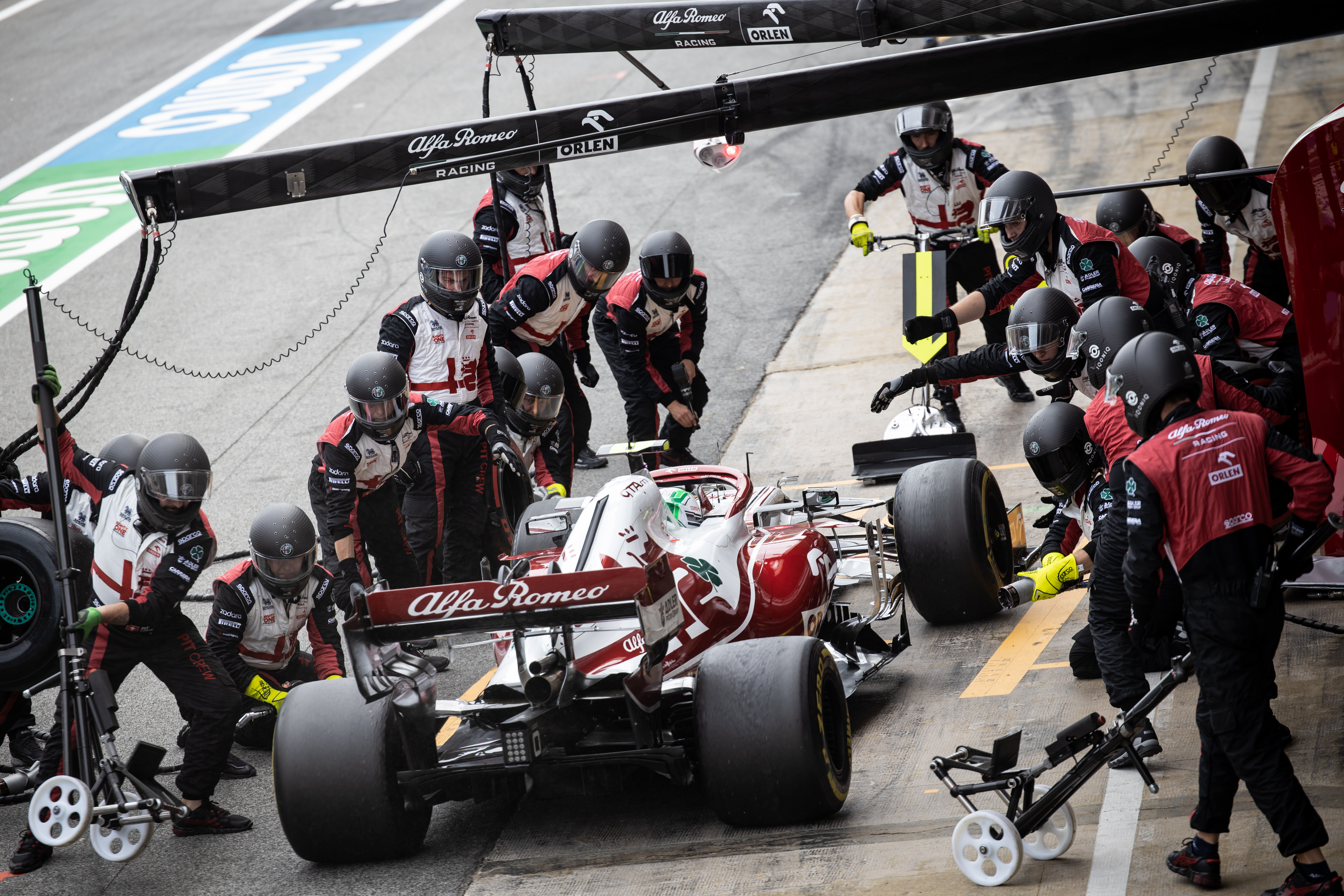 Giovinazzi has also made some mistakes, speeding when coming into the pits early at the Hungaroring and his unsafe rejoin at Monza that earned him a penalty.
The upshot is that in races where both have finished, Raikkonen has been ahead eight times to Giovinazzi's six.
Partly this is down to the fact Raikkonen has been particularly strong on first laps, on average gaining almost three paces on grid position compared to position at the end of the first lap. Unusually given his history, Giovinazzi is on average giving a little away on the first lap.
"When you start in the front, you want to keep that position," says Giovinazzi. "At Monza and Zandvoort, we were P7 and if we just kept that position it can be another race. But unfortunately, two contacts in lap one with the same driver, Carlos Sainz.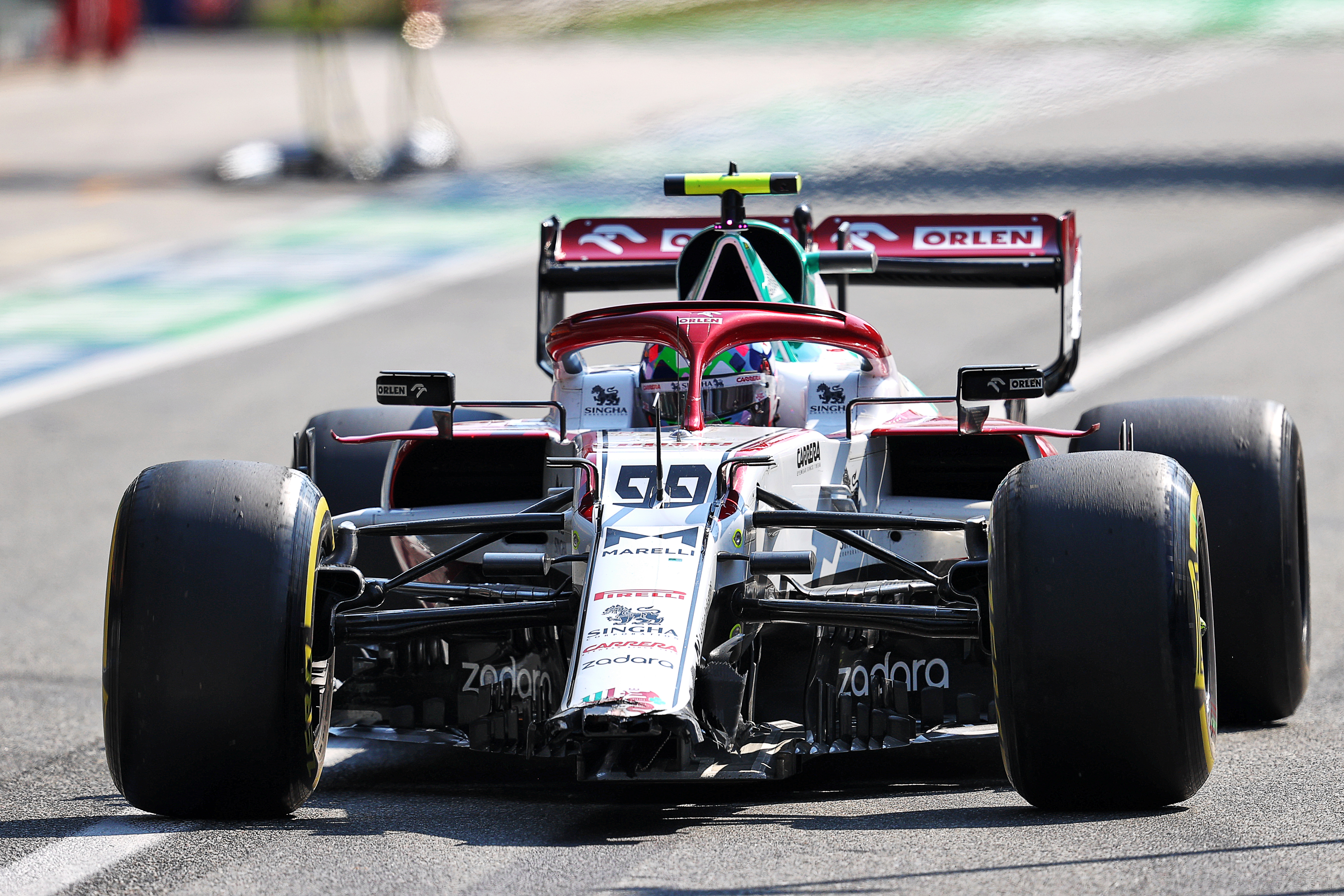 "Again, in Sochi, I had contact with Mick [Schumacher] and I went wide and lost a position, so then we were behind the Williams and the Haas and lost a lot of time.
"It's not ideal, especially when the competition is so tight, the first lap and the position you are in at the beginning of the race is important.
"But I'm the same driver, we are the same team. Unfortunately, the luck has never changed from our side, but I'm sure it will turn. It cannot be always like this and hopefully we can have good races in these last weekends."
Despite the lack of results, Giovinazzi feels that he has taken a good step in his third season of F1. His performances bear this out, although it's difficult to separate inconsistency of driver from inconsistency of team.
There have still been some mistakes – and it should be noted that the incident with Sainz at Monza Giovinazzi referenced was a case of rejoining unsafely across the bows of the Ferrari, even though the race before at Zandvoort it was unquestionably Sainz who forced Giovinazzi off. It's that inconsistency that has perhaps counted against Giovinazzi in his search for a 2022 chance.
"I'm really happy with myself, to be honest," he says. "All the steps I did from the first year to the second year and then from the second to third.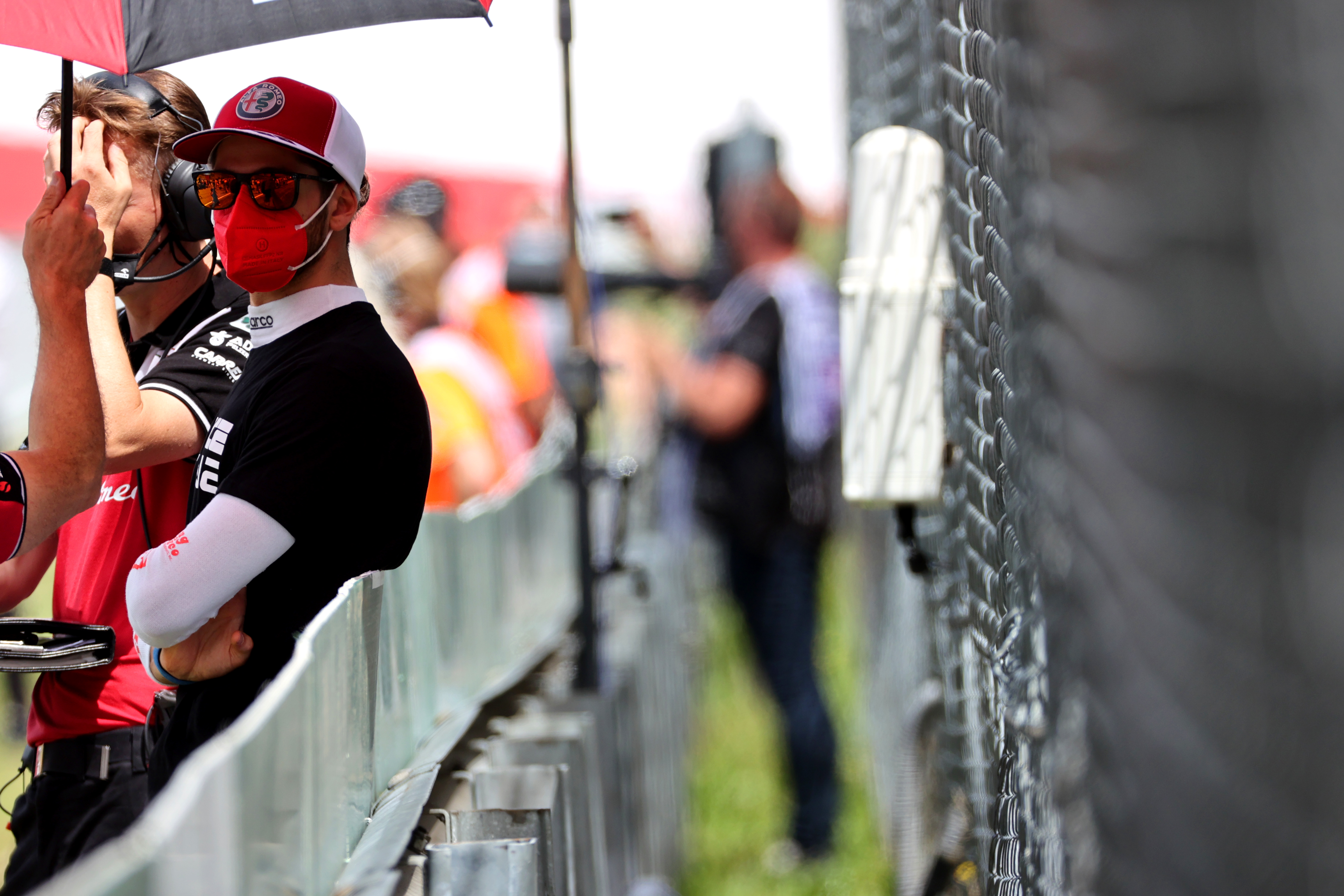 "I think I can still improve and this is something good because I think my potential is still higher. But I'm happy with the progress that I did and I will still try to learn things and improve myself.
"Since Bahrain, I feel more confident with the car. It's more suited to my driving style and this is just more easy to drive and be on the limit.
"I'm really happy with the progress I did on the race pace. I know a lot more things also from last year."
Chief among these improvements are his management of the races and the tyres, as well as the general consistency he feels he has achieved from having a slightly more controllable rear end on the car that has give him confidence.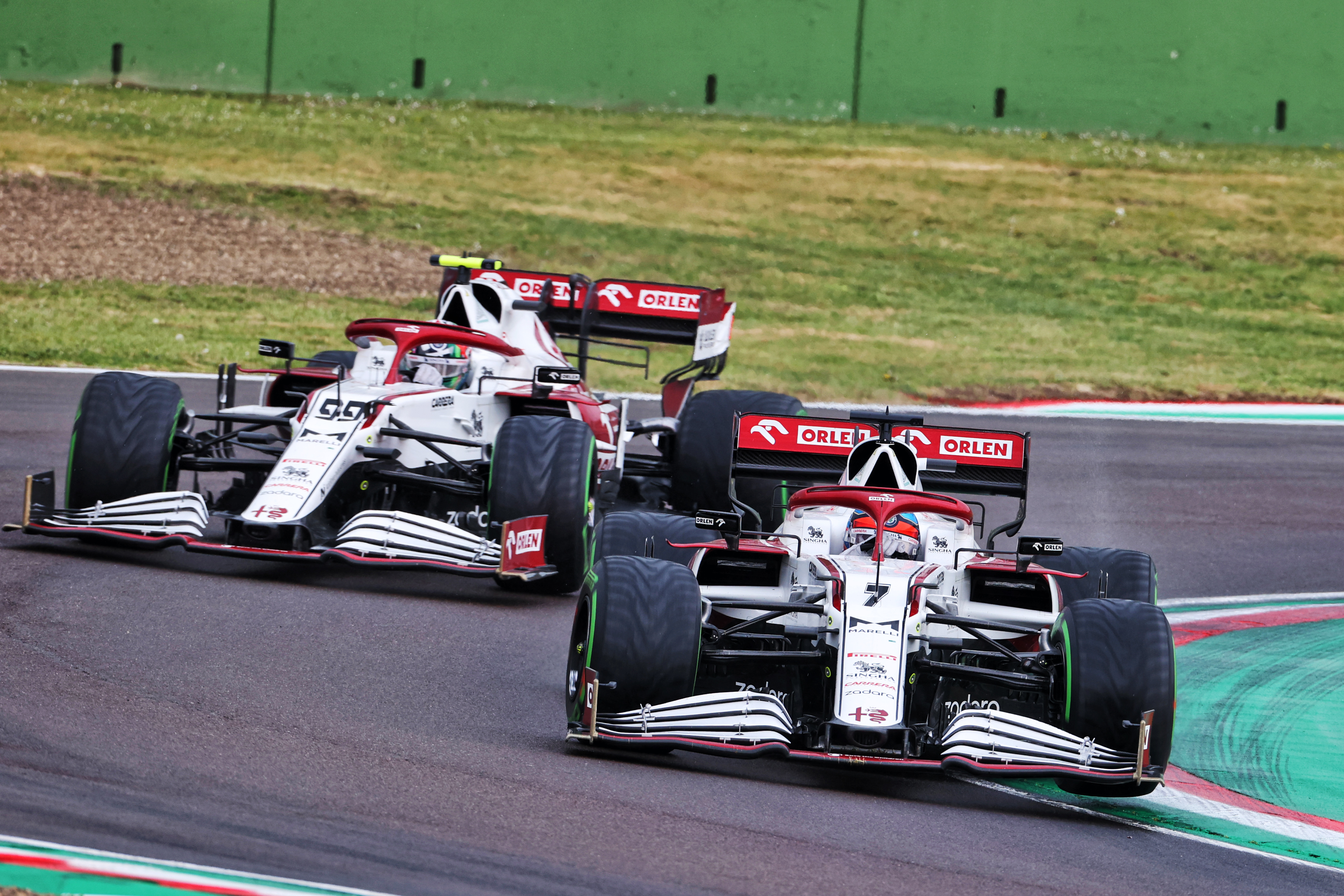 He credits the example set by Raikkonen alongside him as being key to his race performances improving given that, for all the Finn's edge of speed has faded, he is still capable of putting together a well-managed race.
But given Giovinazzi's performances haven't been enough to convince Alfa Romeo to keep him, or indeed another team such as Williams to come in for him, it does seem likely he will be on the F1 sidelines next year.
If that is the case, it would mark the end of an F1 career that happened against-the-odds and based on Giovinazzi's own talent and determination given he never had the guarantees provided by having vast family money behind him.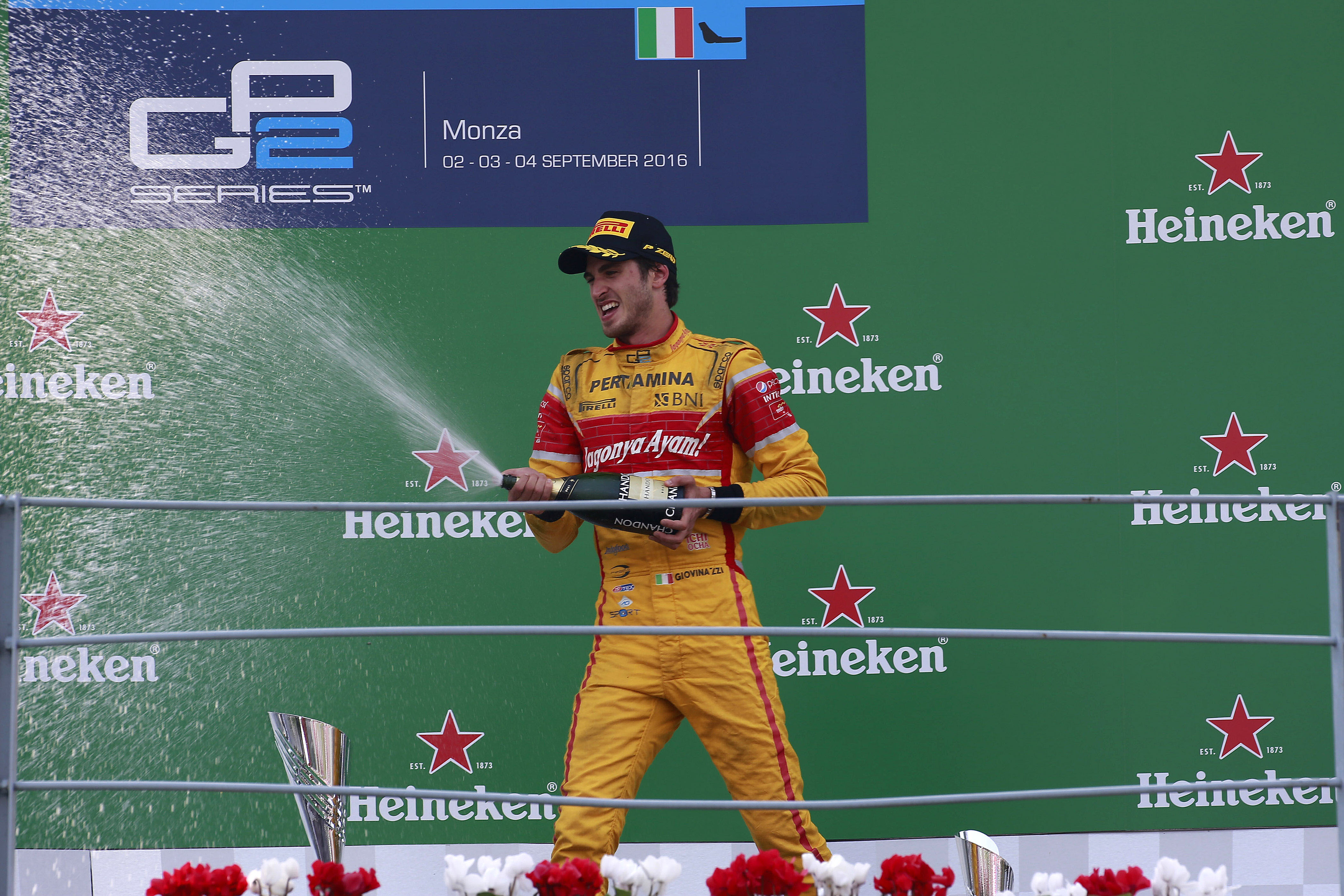 But for now, Giovinazzi isn't considering the possibility and is focusing on delivering over the remaining races.
"Yeah, but I don't want to think that these are my last races," says Giovinazzi when asked if he takes pride in reaching F1 at all give the circumstances of his career.
"I want to focus that this is the last races of this year and then I will have another year to improve and to show who I am.
"Then, when everything is over we can have another interview and I tell you what I think about it."