Alfa Romeo holds a two-point advantage in the battle for eighth in the constructors' championship thanks to rival Williams not converting its pace into points in the Red Bull Ring double-header.
But George Russell's prodigious speed has distorted impressions of a battle that the Sauber-run team should be winning even more comfortably.
Judged by outright pace over the season, it's level pegging. Williams's 'supertime', based on its fastest lap of each weekend expressed as a percentage of the outright quickest and averaged out over the season, is +1.772%. Alfa Romeo's is effectively the same at +1.774%.
The lead Williams, always driven by Russell, has been ahead of the best-placed Alfa Romeo on Saturday four times in five races – including both weekends at the Red Bull Ring. But in the races, Alfa Romeo has been ahead five times in the seven races where at least one car from each team has finished.
Generally, while it's possible for a driver to 'overperform' in qualifying by extracting the most from it while others underachieve, it's more difficult to do so in the race where pace is more contained. While Williams has regularly been able to beat, or at least split, the Alfa Romeos on Saturday, it's a weaker car on race pace.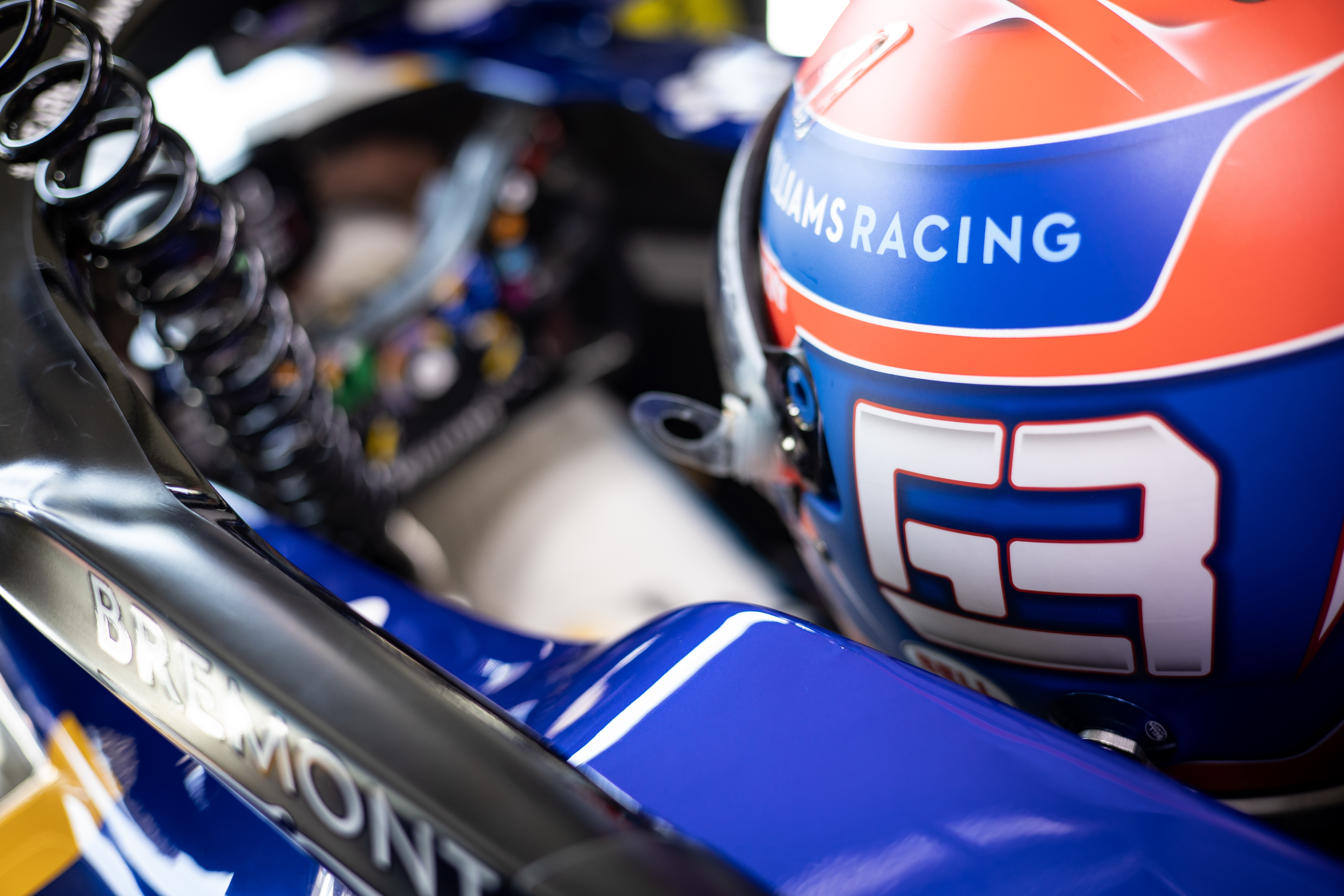 Even in the Austrian Grand Prix, where Russell finished 11th, Kimi Raikkonen caught him in the closing stages and came close to passing him before his last-lap crash with Sebastian Vettel's Aston Martin.
"It's quick on the straights, I can confirm that," said Pujolar when asked by The Race if he felt the Williams was the quicker car.
"It's difficult to follow and pass on the straights, but I think we have got the better race car.
"I have to say, Russell is quite special. He does a very good job in qualifying and we just need to work harder and must do better. But in the race, we are generally better in terms of pace.
"[Red Bull Ring] is a specific track and Silverstone will not be easy but you can see that we can race with them – not only Russell, but we can fight with Alpine, with Aston Martin and even one of the AlphaTauris. So it's very tight."
The battle between the two will have looked far more one-sided without Russell's excellence. He has been one of the outstanding qualifiers of the season, most recently making his first Q3 appearance behind the wheel of a Williams in the Austrian Grand Prix.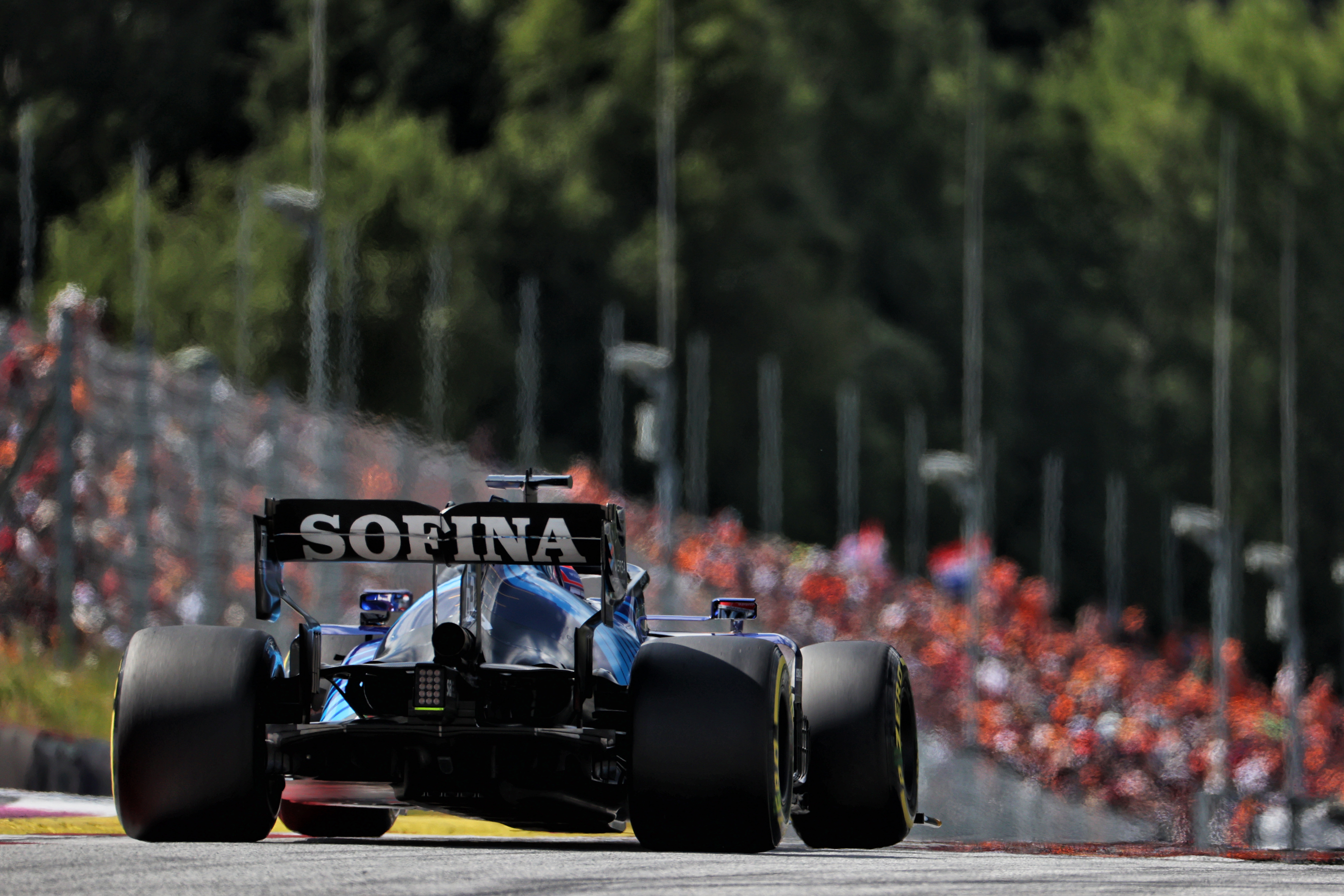 Alfa Romeo has been dependent on Antonio Giovinazzi on Saturdays. He reached Q3 once, at Monaco, and Q2 six times, with his only Q1 eliminations coming at Imola, where Nikita Mazepin passed him at the start of the lap and compromised his final attempt, and Baku, where Giovinazzi crashed.
Qualifying has been a problem for Raikkonen, one he and the team are working on, as the Finn has escaped Q1 only on four occasions with an average deficit of just over half-a-percent to Giovinazzi.
While Giovinazzi is a quick driver who has made a step this year, you can only wonder what Russell might be able to do with the Alfa Romeo in qualifying by comparison.
"It's difficult to know," said Pujolar when asked by The Race how much of the qualifying difference was down to the driver.
"You have a lot of variables with the different tracks and conditions and with the tyres and everything being so tight, you go from hero to zero very quickly.
"For sure, [Russell] has been putting in some strong qualifyings. We are trying to do that and are showing we are making improvements – but we want to do that with both cars, not only with one."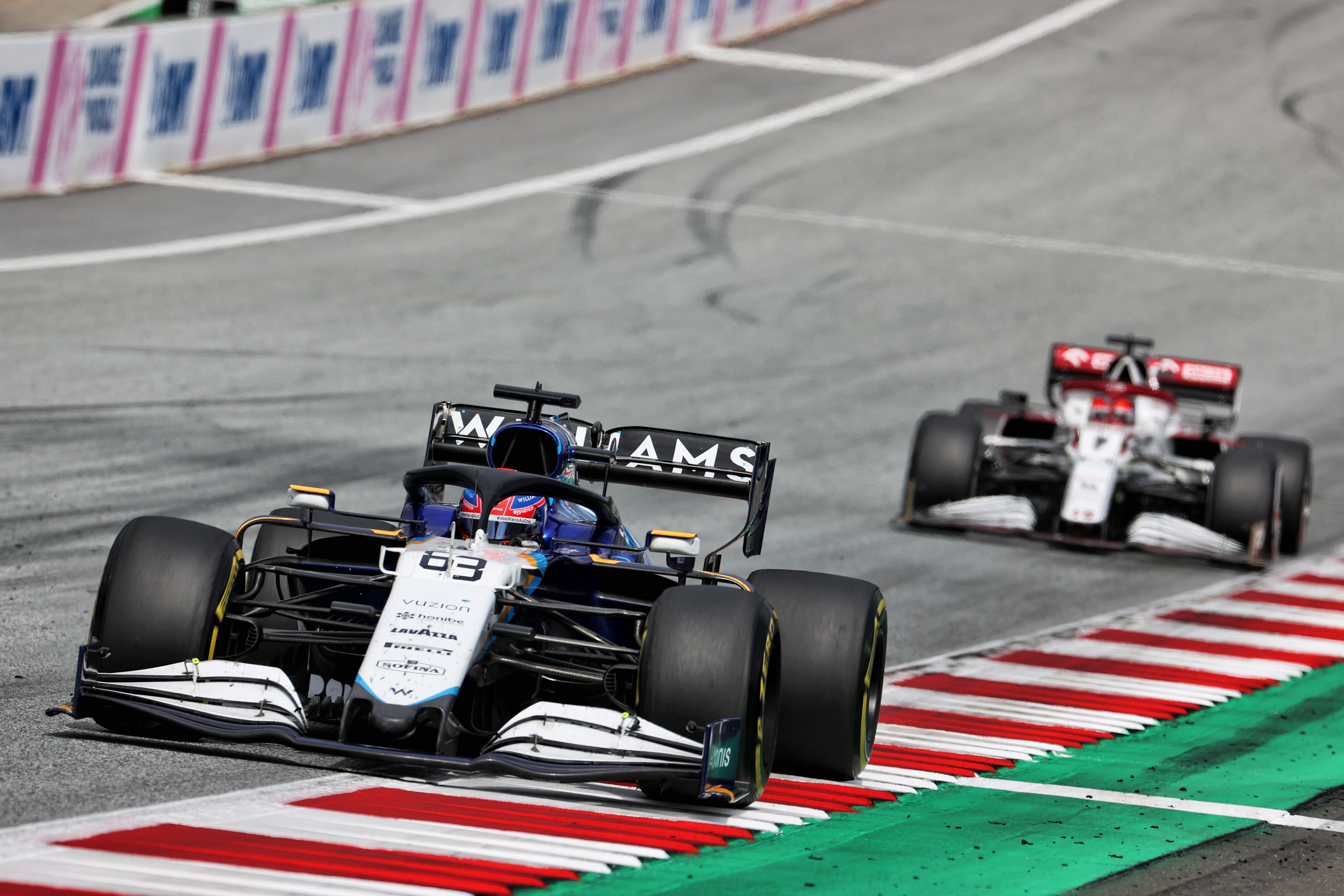 Pujolar felt the progress Alfa Romeo made in qualifying trim during the Austrian Grand Prix weekend didn't show in the final results because of struggles getting the tyres to work for a single flying lap.
Giovinazzi was in the top 10 in the first part of qualifying, while Raikkonen appeared to have the underlying pace to reach Q2 but also struggled for front-tyre temperature on his final Q1 lap.
But despite the disappointment, the fact Williams didn't capitalise on such a strong weekend means Alfa Romeo still has the edge in the battle for eighth.
"The performance I would say has not been disappointing," said Pujolar. "The performance is there, we just need one more step.
"I'm sure everyone always want to be better and we have understood better and we have improved our one-timed-lap performance and in the race we are still there because we have shown we are still fighting them.
"They [Williams] did a step in qualifying, not just against us because they were in front of the Ferraris and many other teams as well.
"But then in the race they are not able to stay there. So at the moment, that is good on our side, but we need to keep working hard because they are getting quite strong."