Williams failed in its bid to score its Formula 1 points of the season in the Austrian Grand Prix but outqualifying both Ferraris on merit was a surprising silver lining from the weekend.
George Russell split the two Ferraris in Styrian GP qualifying then went one better on F1's return to the Red Bull Ring a week later, sneaking into Q3 ahead of them on merit with all three cars trying to progress on the medium tyre.
The true pace of the two cars was shown in the race when Russell slipped out of the top 10 while Carlos Sainz and Charles Leclerc finished fifth and eighth respectively.
However, restoring the status quo in the grand prix doesn't entirely eliminate the curiosity of Williams, a team without a point this season, outpacing a team with two pole positions.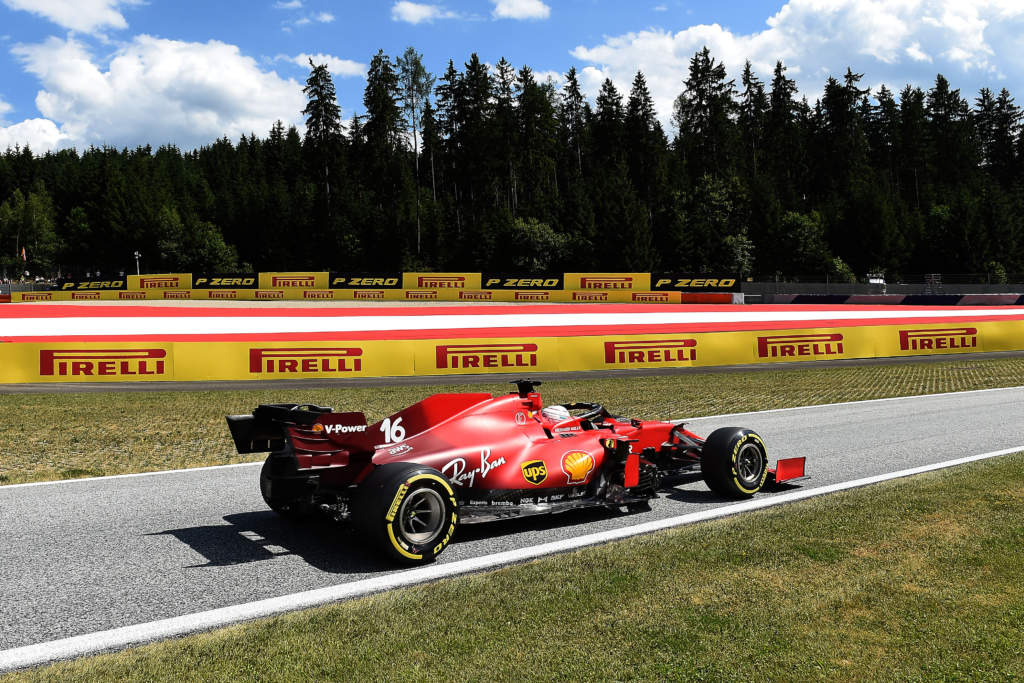 After qualifying in Austria, the Ferrari drivers admitted that Williams was simply faster – and had slightly derailed its own strategy of getting into the top-10 shootout using the medium.
Sainz wasn't surprised that Russell had managed to get through on the medium tyre instead of the Ferraris "because he beat me" one week earlier and said "the Williams is not a slow car this weekend".
"I did a few laps behind him [in the Styrian GP] and it was impossible to pass," Sainz said.
"He's doing a good job, but it's not like Williams is much slower than us. If anything in quali it definitely looks like they're a quicker package [in Austria]."
Leclerc added: "Williams was very impressive with George going to Q3 on a medium. We did not expect that so it's a bit of a shame."
So how did this happen and will it happen again? Well, it wasn't a fluke. There is logic behind it. But as it essentially boils down to "Williams at its strongest, Ferrari at its weakest" it's unlikely this competitive order will be repeated.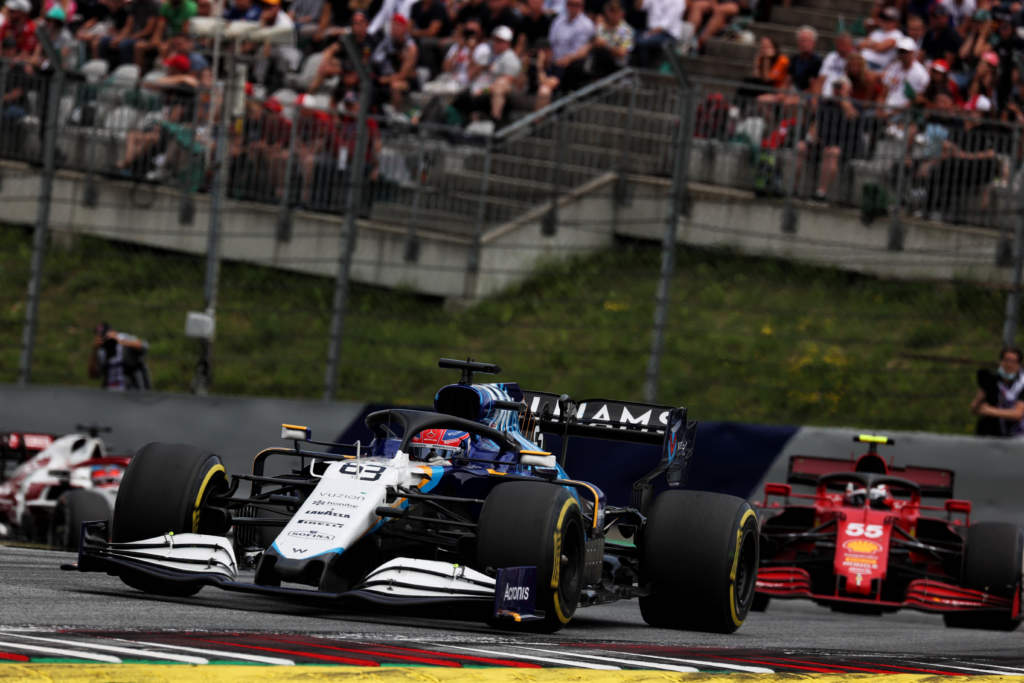 First, the explanation for Ferrari being slightly weaker. Unlike several other races this year the SF21 was evidently a less potent qualifying car than it was a race car.
Given the two Austrian races following the French GP, where Ferrari had a miserable race suffering from terrible front tyre degradation, some interpreted the poor qualifying pace as a consequence of Ferrari trying to protect its tyres more.
But the Red Bull Ring is not a front-limited circuit so any techniques employed by Ferrari to understand or improve its tyre management would not have shifted the balance this significantly.
Instead, Ferrari suspected it was more down to the track layout.
The SF21 is still slightly depleted in straightline speed with a less competitive engine, certainly compared to the Mercedes. It looked like it was running a slightly bigger rear wing than the Williams too. And there was a theory that the aerodynamic profile of its car makes it gain less in drag reduction zones, of which there are three at the Red Bull Ring, comprising a third of the lap.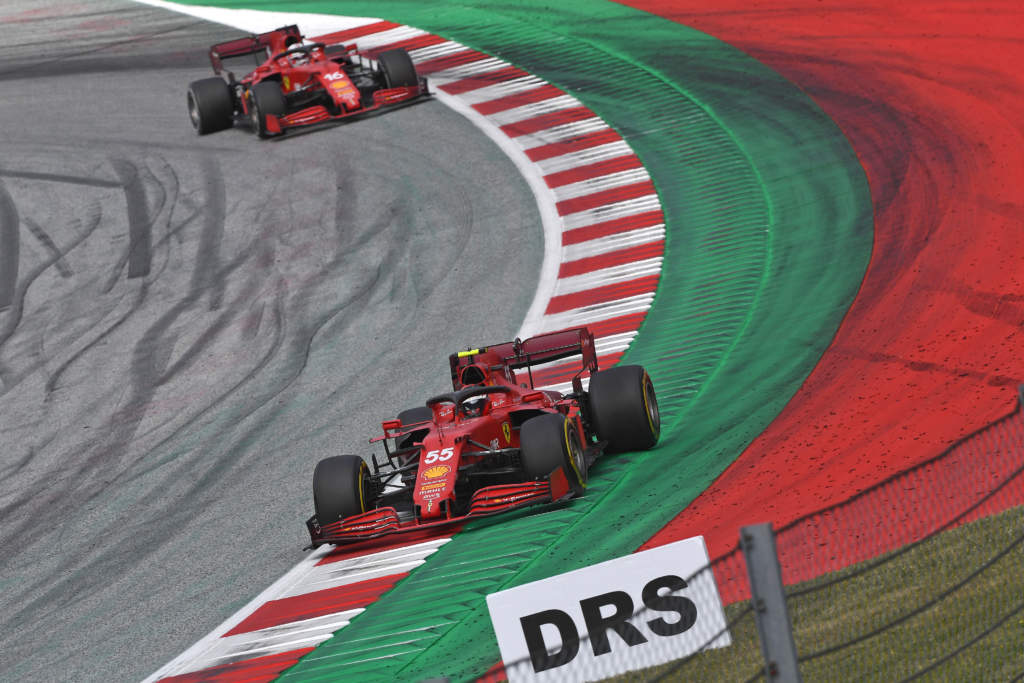 "We know on paper that this circuit is not the best for our car, where you need speed in the straights, which clearly we are lacking," said Binotto after the Austrian GP.
One week earlier he'd surmised: "If you look at the data, we are very strong in grip limited but losing a lot of time with the power limited.
"Our speed in the straight was not good enough to be competitive."
That's what left Ferrari vulnerable. And Russell felt that with such a short lap, any potential shortcoming is more ruthlessly exploited as there's not enough time to make it back elsewhere.
He wasn't specifically referring to Ferrari being slow on the straights, but the logic applies to every element. Slow on the three long straights on a 65-second lap? You're going to have fewer grip-limited sections to make up time. Make a mistake at Turn 3? You've only got six more corners to atone for it.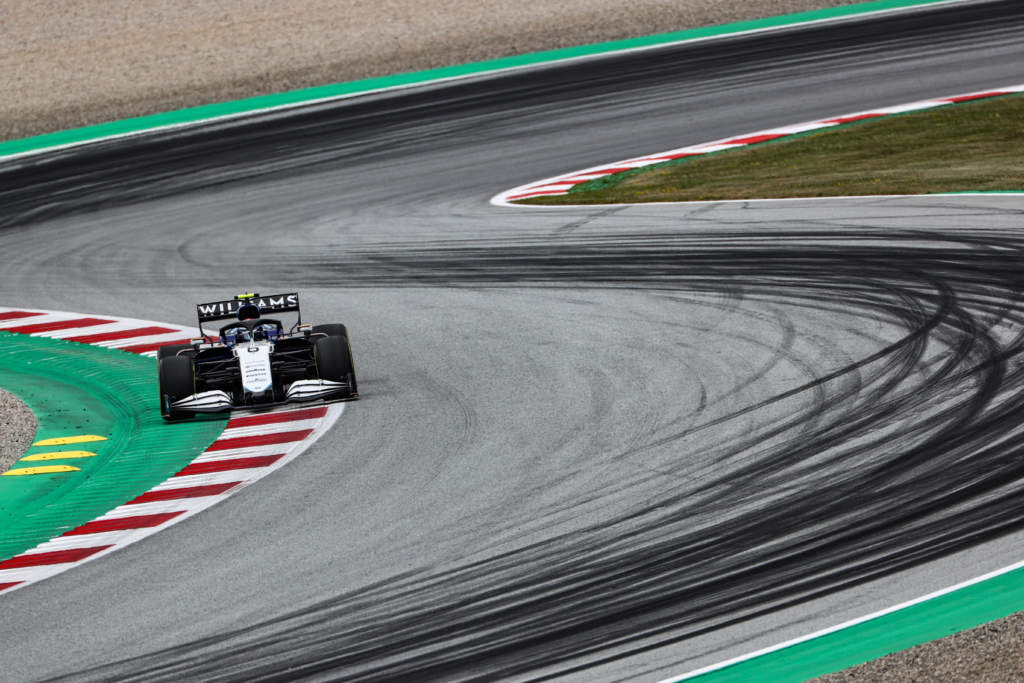 Maximising the lap is part of what Williams felt it was doing well in Austria, aided last weekend by some friendly tows as well.
"We're getting every millisecond out of the car and making less mistakes than others," said Russell.
"And everything just felt in the sweet spot."
The FW43B's characteristics certainly contributed too. Williams believes the car's aerodynamic efficiency is quite strong, which lends itself favourably to the straightline speed requirements of the Red Bull Ring.
It's also possible that the car's design, which has slightly more rake than Ferrari's for example, produces a bit more downforce from the underfloor – facilitating that slightly smaller rear wing without sacrificing as much cornering performance.
That will be supported by better understanding the impact of recent car upgrades, including some bargeboard revisions and small winglets added to the floor, improving the car's aero performance too.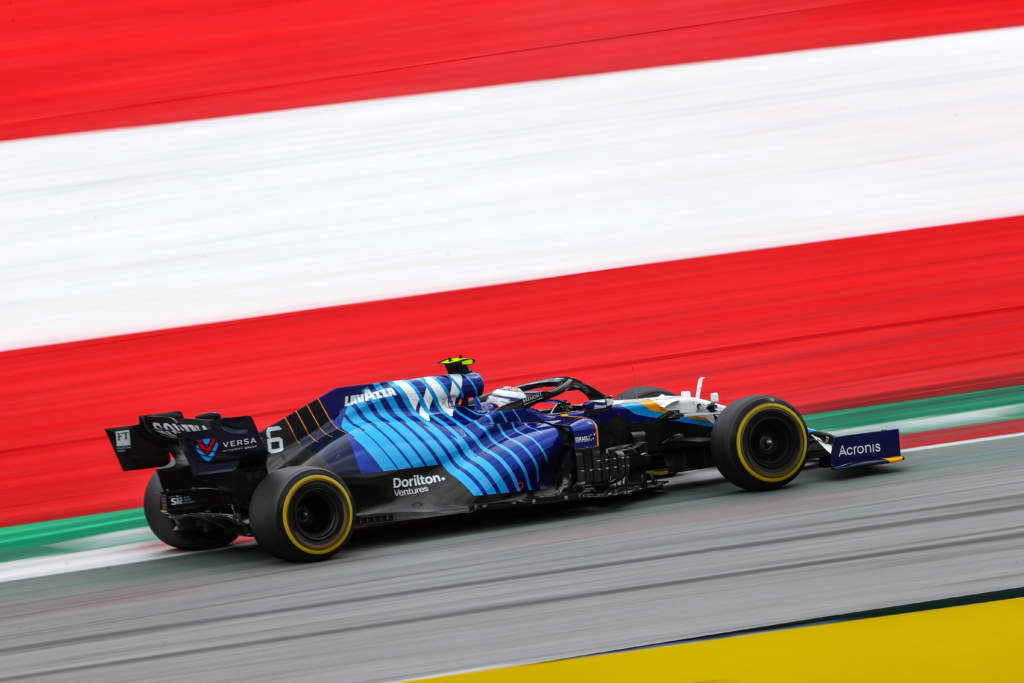 The bargeboard refinements were part of Williams's effort to reduce the car's wind sensitivity.
When it wasn't being punished by that in earlier races, the 2021 Williams at its peak was already fundamentally a decent midfield contender.
Wind wasn't an issue in the calm conditions in Austria, adding to the very friendly combination of factors bringing the best out of a decent car and allowing an exceptionally good qualifier like Russell to star.
But that sensitivity could be exposed again at the next race in Britain, where Silverstone poses a very different challenge – one that the Williams is likely to be fundamentally less suited to.
"We've done a good job the last two races, and maybe even potentially outqualified the car a little bit, at others' misfortune," said Williams's head of vehicle performance Dave Robson.
"Between us and George we just got everything right the last couple of weeks.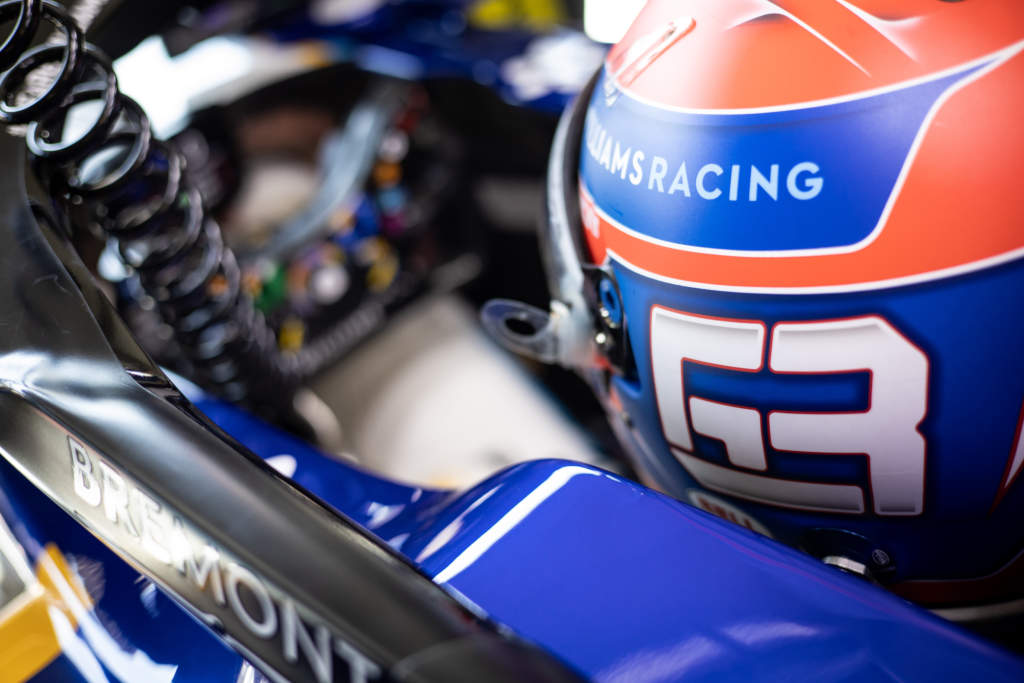 "Silverstone will be a good test because it's also been pretty calm wind-wise, certainly in the sessions that have counted. I suspect that won't be the case at Silverstone in a couple of weeks.
"That will probably be the real test of the upgrades and to see how they work in more challenging conditions."
Even if they do, it's unlikely to result in Williams outqualifying Ferrari again. In Austria the weather conditions were just part of a range of factors allowing the race team and its star driver the rare opportunity to flex their muscles.