The package that looked strongest in pre-season testing was nowhere. A veteran team and driver who'd looked set to start on the back foot were on pole.
Most of the cars actually finished the race.
Formula E's 2023 season and Gen3 opener was full of surprises. Here's our pick of the winners and losers from it.
WINNERS
Porsche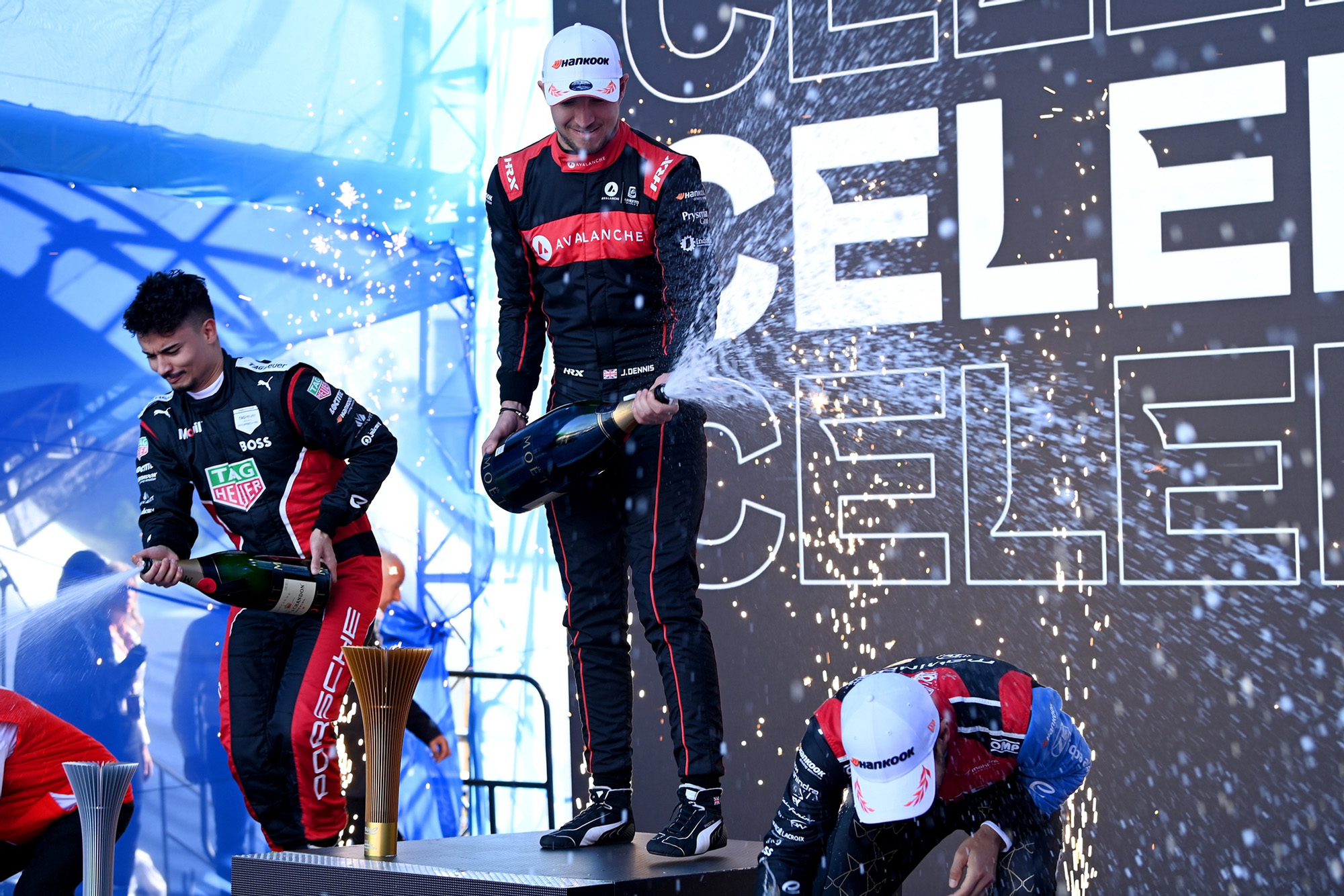 There was a rumour going around town in Valencia testing that Porsche was struggling. Story was that the disruption to its test and development programme through several battery issues had got it down and affected its potential.
Clearly that was hogwash because at Mexico City – a track Porsche had admittedly excelled at 11 months previously, but with a very different car – it was once again bossing the pace and bossing the efficiency stakes.
Works driver Pascal Wehrlein drove a peach of a race, and although he was unable to get on terms with the mercurial Jake Dennis, he ensured a 1-2 of sorts for Porsche by following its customer Andretti home.
Dennis's team-mate Andre Lotterer's dogged pursuit of Jake Hughes was also impressive, and Antonio Felix da Costa's drive from ninth to seventh in the other factory car put a nice sheen on the whole result for Porsche.
While the DS powered cars took the headlines at the Valencia test, it was Porsche who wrote its own when it mattered – showcasing efficiency of its usable energy in a way that sounds a deafening warning to its competitors.
Jake Dennis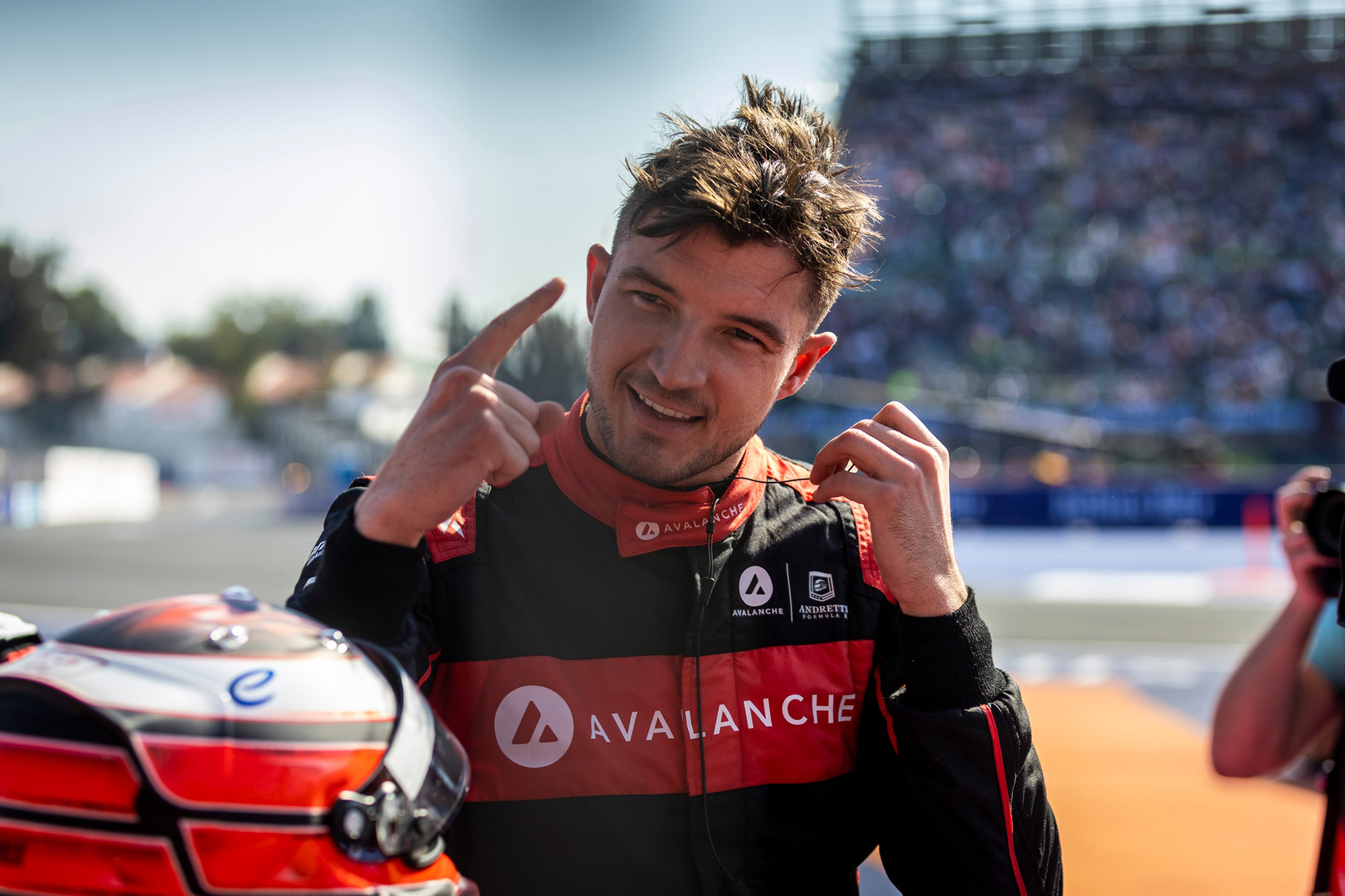 While still perplexed about why his Andretti team hadn't been allowed to change his damaged, drooping front wing in qualifying, Dennis made a bold claim on the live TV feed about how efficient he expected the Andretti-Porsche package to be in race trim.
That confidence wasn't misplaced.
Once he'd cleared Lucas di Grassi, the driver he'd missed out on pole to, Dennis never looked like he'd be troubled. The third safety car of the race wiped out a four-second lead he'd built up, but he still ended the race with almost double that advantage over eventual runner-up Wehrlein.
Dennis's victory was about as emphatic as they come. And for a driver who left Valencia concerned about Porsche's and Andretti's places in the pecking order, it laid down a real marker to his rivals.
Jake Hughes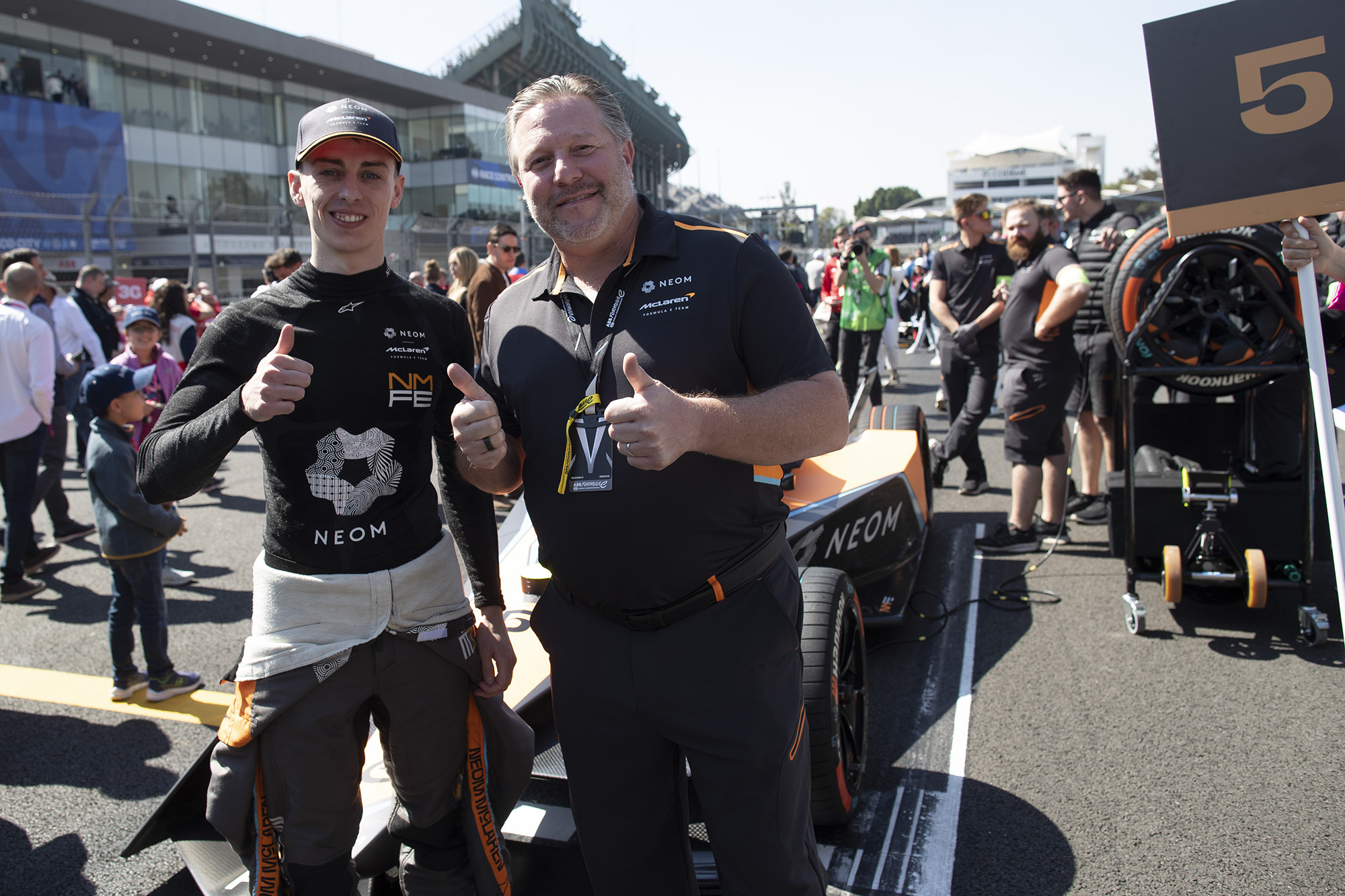 If Jake Hughes's appointment as a McLaren driver for 2023 seemed like a leftfield choice, his performance in Mexico turned heads in pretty much all the right ways.
Was a podium up for grabs? Probably, and that would have made it a dream debut. But the weekend was still an overwhelmingly positive one for Hughes, and post-race that wasn't lost on him.
Fifth and the 10 points that went with it marked an excellent return. Lessons will be learned, both on strategy and energy deployment, but that's to be expected.
Team principal Ian James joked with The Race that McLaren had Hughes under lock and key after he'd put the McLaren-Nissan third on the grid (outqualifying team-mate Rene Rast by 12 places in the process). That move looked more and more shrewd with every passing session in Mexico.
Lucas di Grassi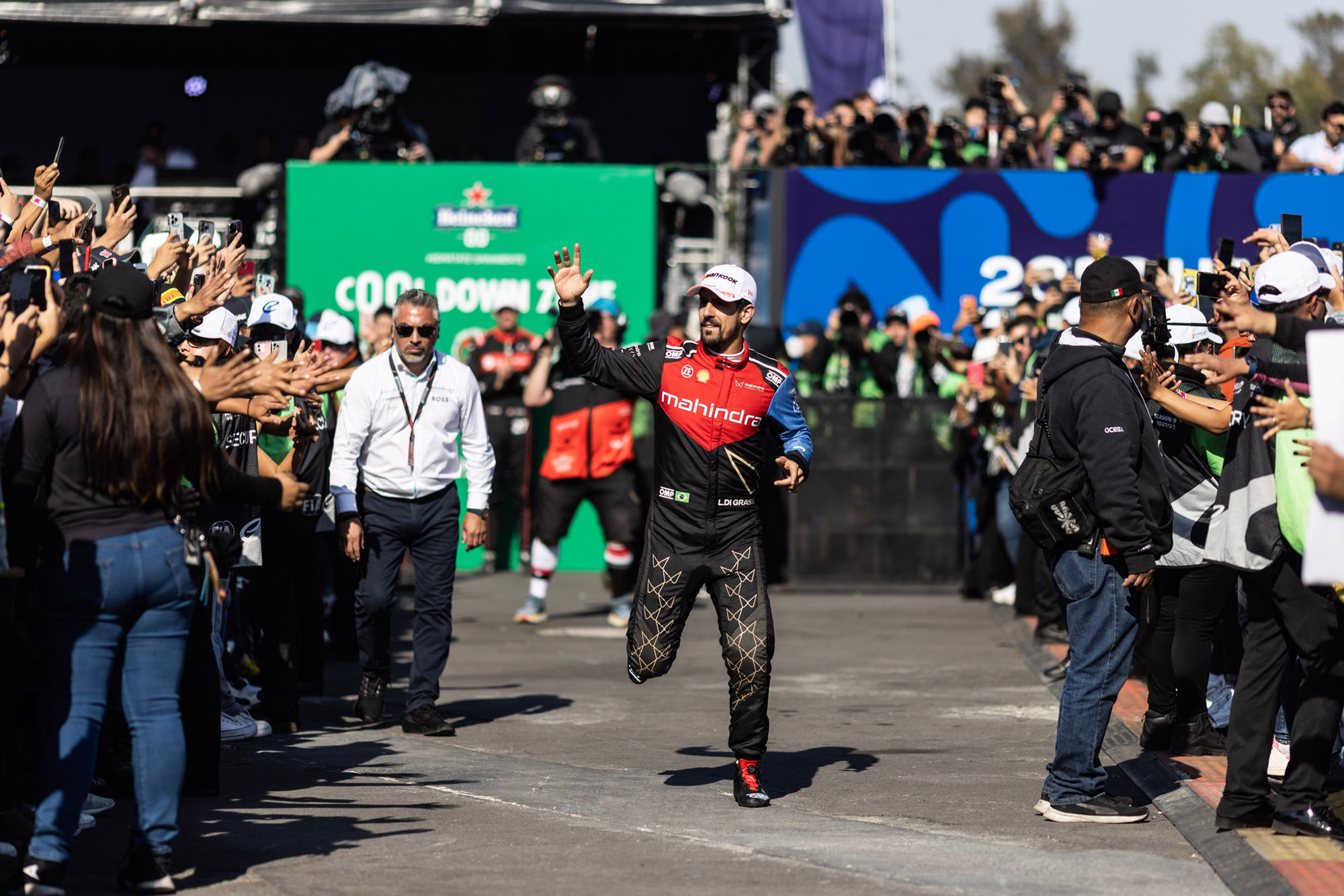 If there was a hint of fortune about di Grassi's route to pole – he did, after all, benefit from all three duel opponents shipping various amounts of time in the shootout stages of qualifying – the same shouldn't be said about his dogged drive to third place, his 40th Formula E podium from 101 series starts.
This was vintage di Grassi; sure, the Gen3 machines are reckoned by drivers to be harder to overtake in, a situation surely exacerbated to a degree by the fact this was the first race, but once he'd been cleared by two Porsches that looked quite frankly in a different league his car placement was exquisite and he barely gave race-long chaser Hughes a sniff of getting through.
This, too, in a Mahindra he reckoned afterwards had a balance that was "very hard to drive" and has systems that are "super basic" in terms of how far along the development timeline they are.
Envision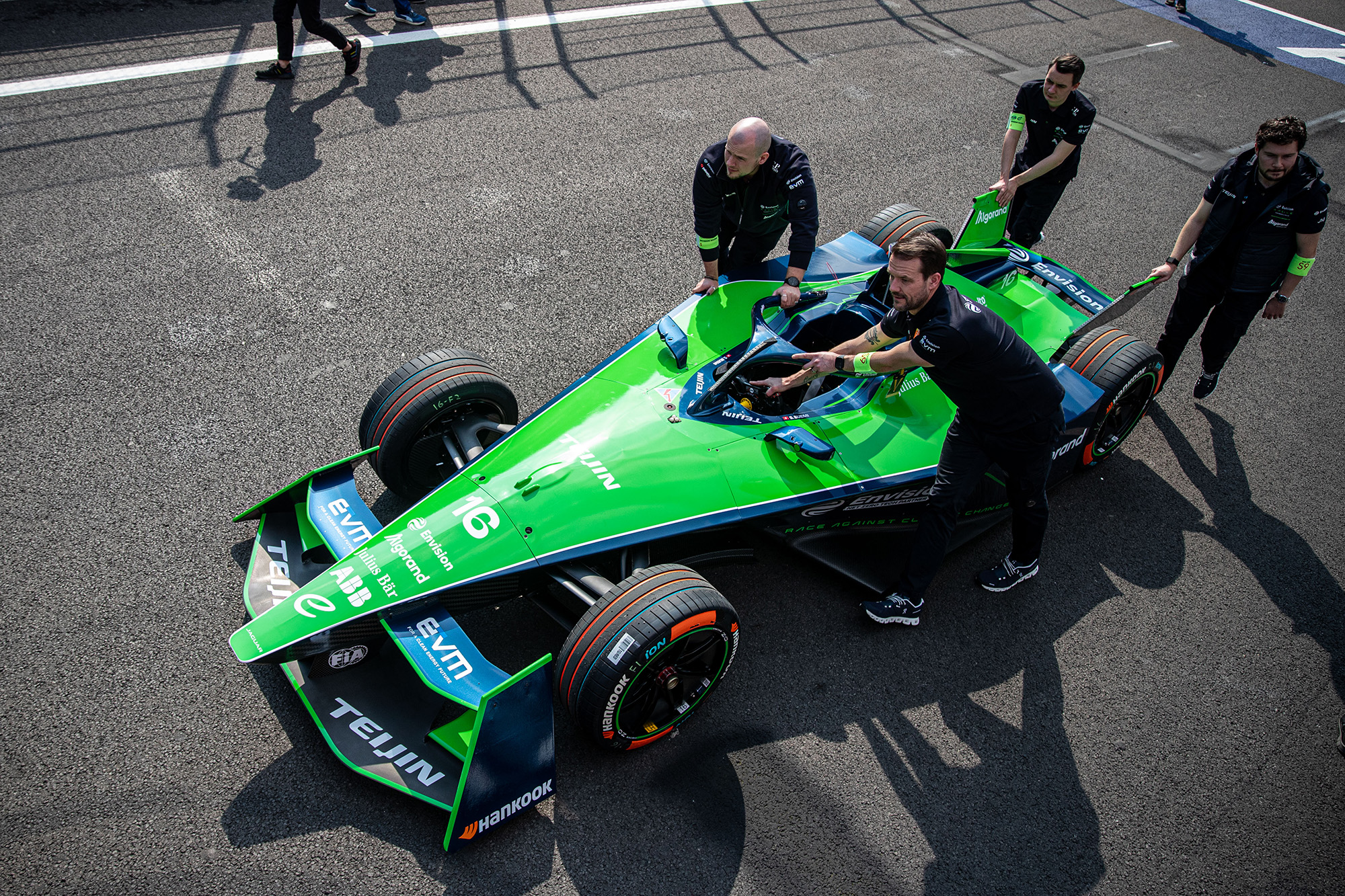 Sixth and ninth places are generally not heralded greatly. But in the context of what Envision Racing has been through in the last month this was a superb result for the green army.
Sebastien Buemi dug out every drop of his professionalism to get on top of an array of issues, including limited running prior to Mexico City and a hefty thump in to the tyres at Valencia to take an excellent sixth.
Yes, he got mugged by a feisty Sacha Fenestraz at the start but he was playing the long game. An excellent 3-1 attack mode strategy at sound times ensured he fought through to join the battle train for third place.
Nick Cassidy was further back on Gen3 track time than Buemi but like his team-mate he dug deep. His emphasis was just making it to the finish in what remarkably was the first serious race run he'd done in the car.
For a team that had probably completed the least amount of laps in Gen3 so far, this was a morale boosting clutch of points.
Beating its tech provider Jaguar won't mean that much right now in light of the reliability issues, but it can still be justly proud of an excellent weekend that started desperately with several problems but ended with quiet satisfaction and fourth place in the early standings.
LOSERS
Nissan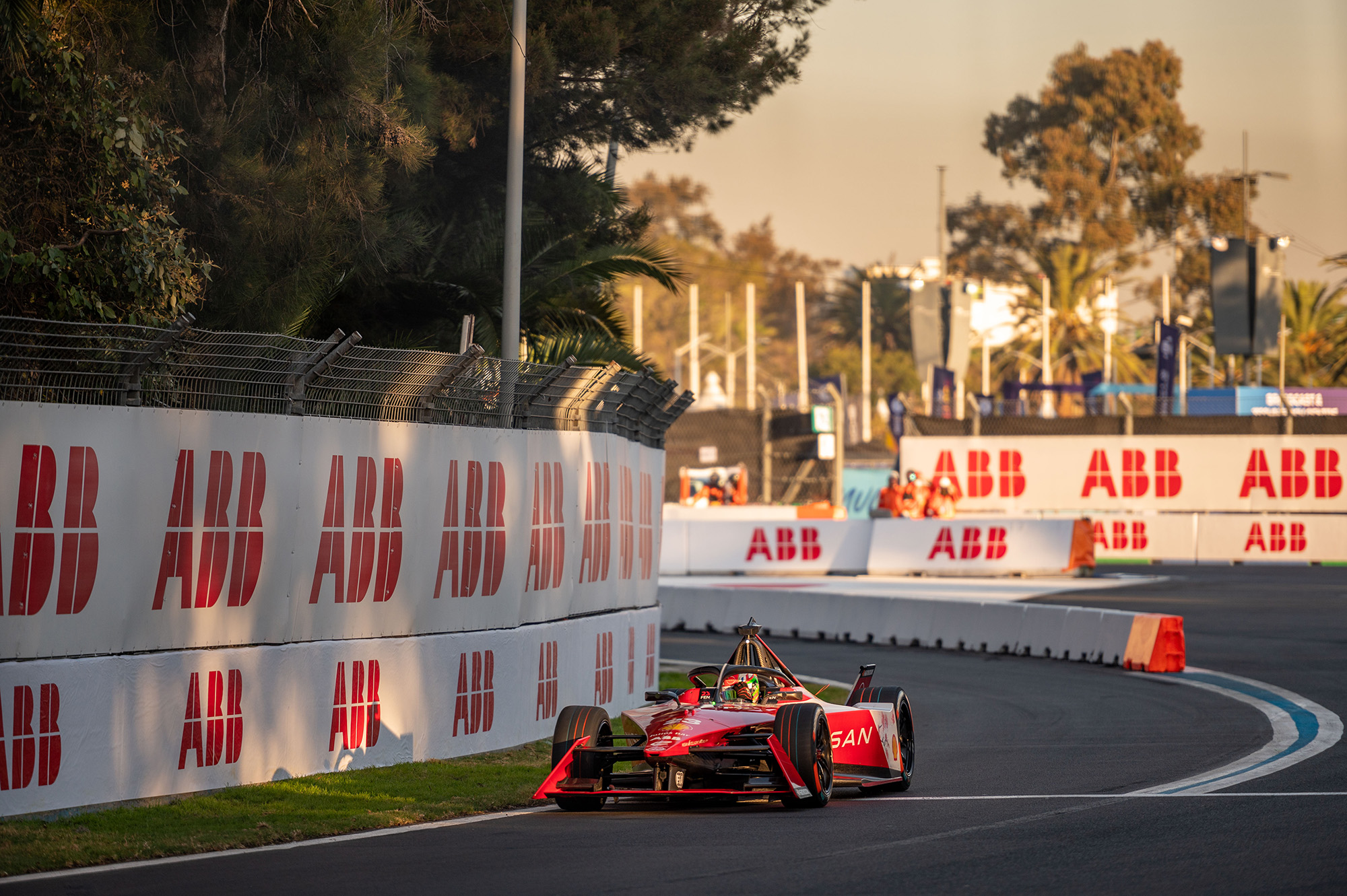 Rookie Fenestraz's encouraging eighth position on the grid was the high point of an otherwise difficult opening weekend for Nissan, which came away with nothing to show for its efforts.
It was stealthy in practice with both its drivers in the lower reaches of the order. But Fenestraz judged his qualifying tyre window perfectly to scrape through to the quarter-finals by a mere 0.002s.
A similarly slender margin of 0.044s meant he lost out to Lotterer's Andretti Porsche in their duel but a fourth row place was a great 'real' start to his Formula E career after his short-notice Seoul one-off as Antonio Giovinazzi's Dragon Penske stand-in.
He made a bold move on Buemi into Turn 1 at the start and held a decent sixth for much of the race before slipping behind Buemi and da Costa.
Still, eighth would have been welcomed. But an energy-related drop-off which was still being investigated after the race meant he plunged stone-like to a dejected 15th at the chequered flag.
Norman Nato's race ended when he was rear-ended by Robin Frijns at the chicane on lap one.
With McLaren humbling its works team mothership, Nissan will have to regroup quickly next time out in Diriyah.
Maserati MSG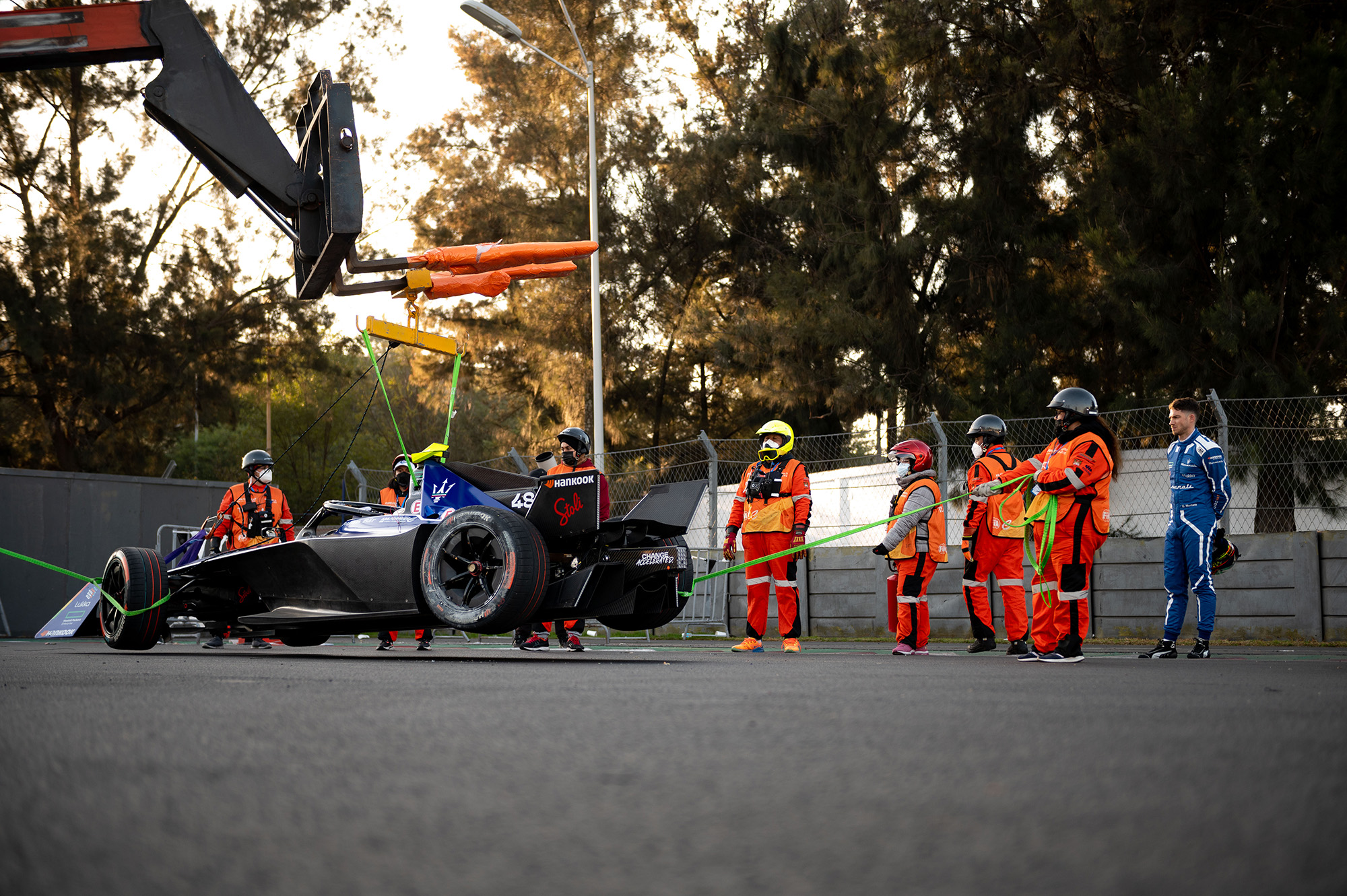 If Stellantis sibling DS Penske was dispirited by its performance over the weekend (and it had every reason to be given reigning champion Stoffel Vandoorne scored just one point and team-mate Jean-Eric Vergne's race was a messy disaster), Maserati MSG had an even more intense forlorn feeling.
It was never really in contention for any rewards during the race. Edoardo Mortara looked erratic all weekend, and Maximilian Guenther, while having a strong race from 17th to 11th, was trapped by a lack of pace when it mattered in qualifying.
No points for a team that showed genuine pace at Valencia was a shock. The Trident looked a bit blunt as it made its return to international single-seater racing.
Jaguar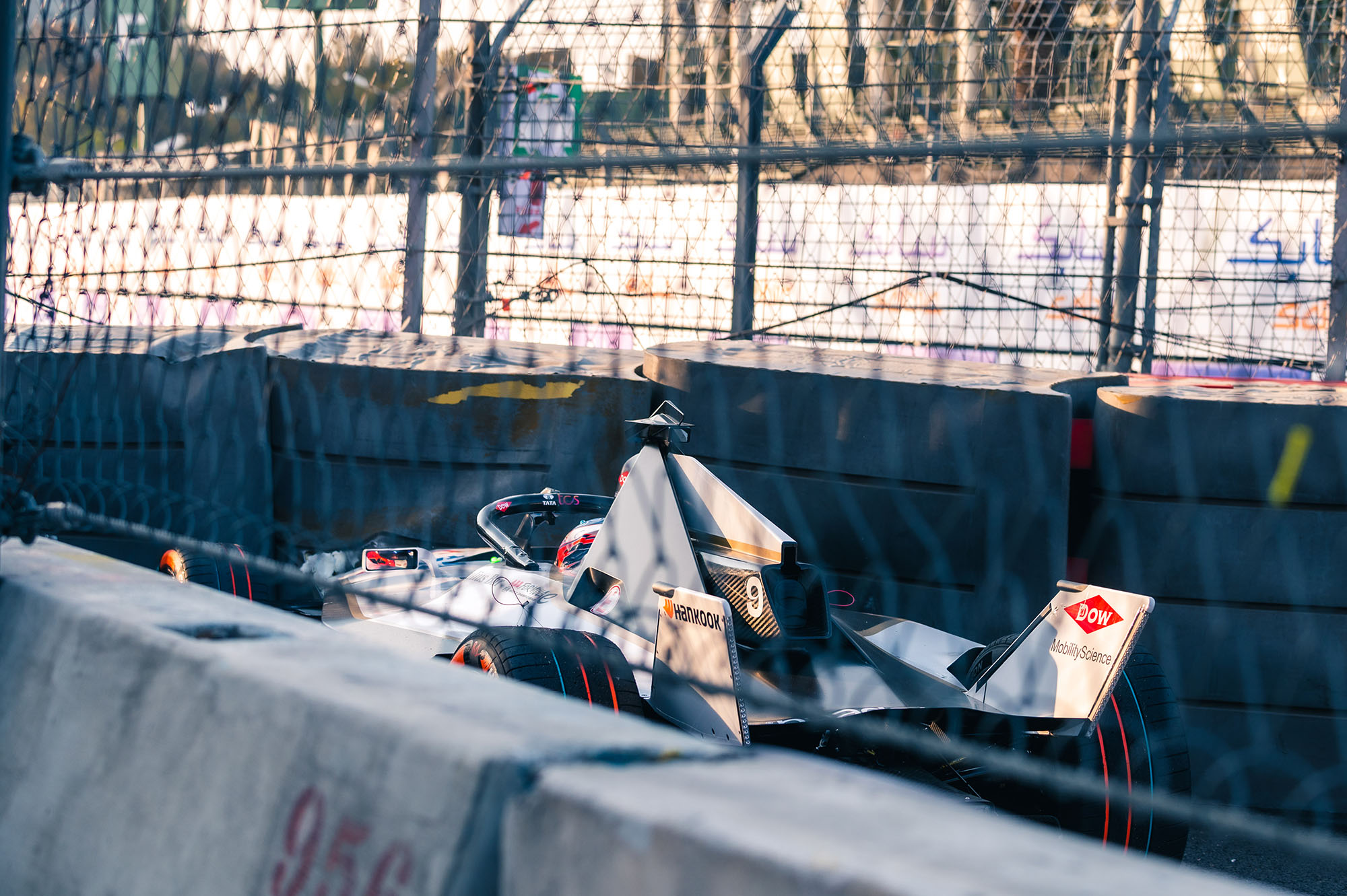 Mexico City had to go down as one of Jaguar's most fraught FE weekends, and that was a major surprise.
Its car is quick when it runs cleanly but several issues in practice, one of which put Mitch Evans into the Turn 12 barrier on an in-lap and triggered changes for all four Jaguar-powered cars, was a far from ideal start.
Evans struggled in qualifying to get his tyre performance right, complaining that the Hankooks were not cooling down enough. He was still able to start 10th.
In the race he struggled again, primarily through a continuation of poor balance, finding it hard to rotate the car as he wanted to. It made his efforts so flexed that he assumed he had a steering issue at one stage of the race.
Sam Bird's weekend was a complete write-off once again, although this time it had nothing to do with his poor run of form from last season.
A problem in practice two triggered major car changes and he only just made it into qualifying where he was last in his group.
His race ended early when a driveshaft broke on the main straight ahead of the first safety car restart and he parked the car just after Turn 1.
NIO 333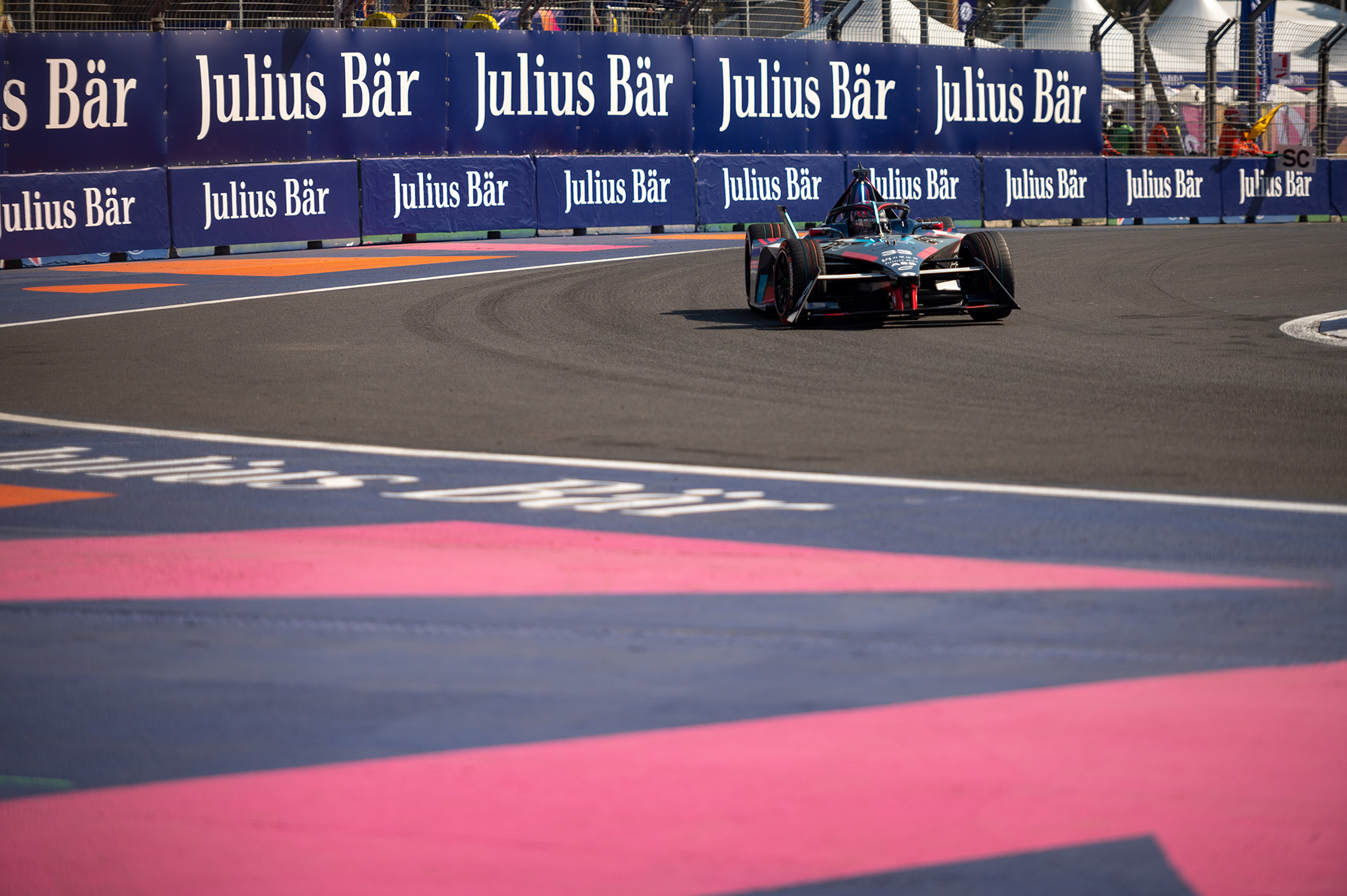 On the evidence of the Mexico City weekend, NIO 333 appears to have the pace to haul itself from the malaise that's been its backmarker existence for the past four seasons.
But if it's to make good on that, it'll also need to make better use of opportunities like the one it was offered in the Mexican capital.
A drivethrough penalty for overpowering was a cruel way for Dan Ticktum to drop out of the top six in the early stages and ended his points-scoring chances on the spot. A further drivethrough for twice cutting the chicane rather encapsulated what a frustrating afternoon it was.
Ticktum had starred on his way to fifth in qualifying, but earlier in the weekend it was team-mate Sette Camara who'd shown a better turn of speed, going third fastest in both practice sessions.
But he failed to make it count when it mattered in qualifying and lined up 13th, then failed to trouble the points-paying positions in the race itself.
Plenty of potential, but on reflection a glass half empty weekend.
Robin Frijns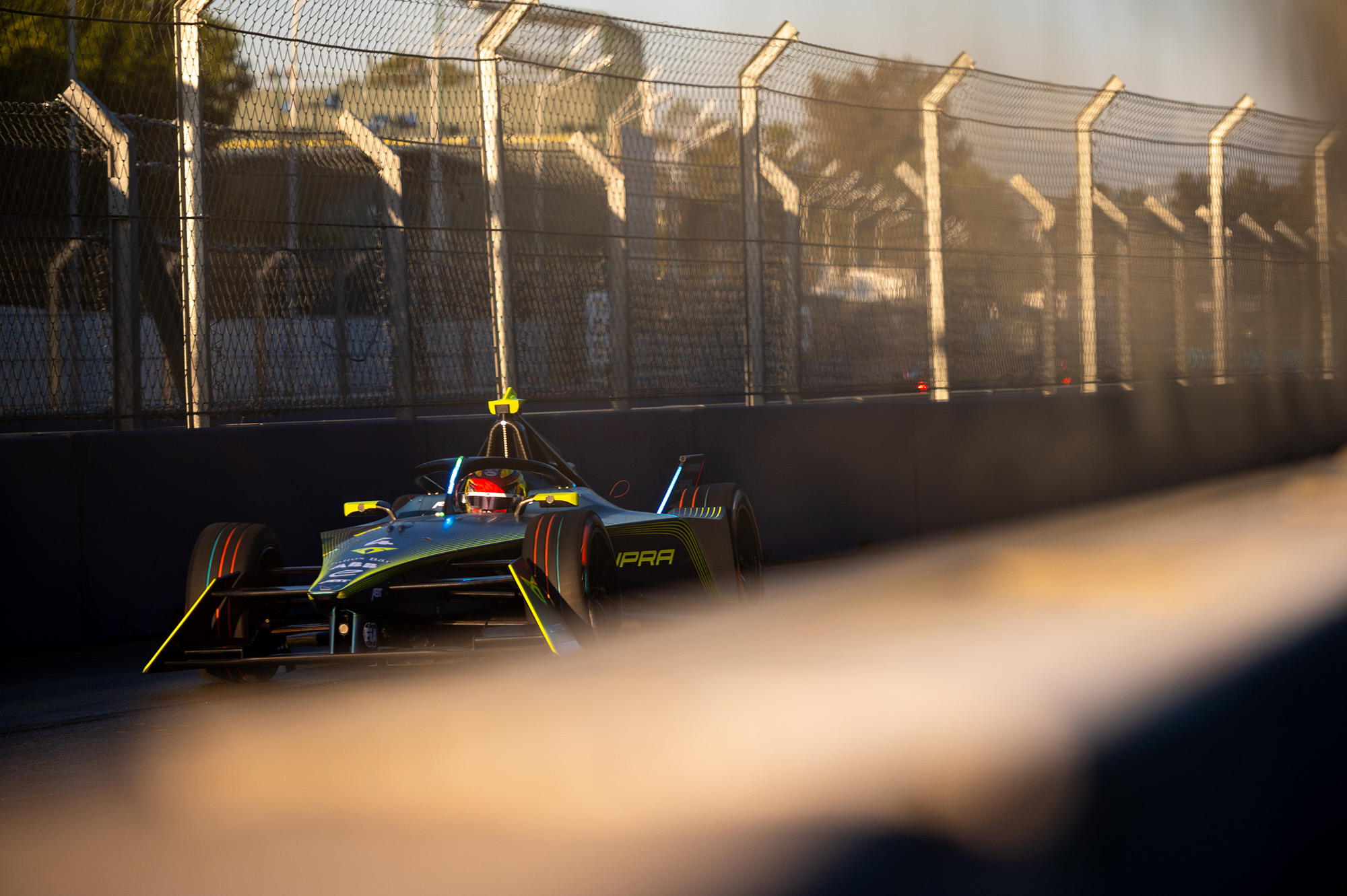 Frijns was in no two minds about how difficult Abt's first race back in Formula E was going to be. But even his pre-event pessimism fell short of just how sorry a Saturday his would turn out to be.
While less than a quarter of a second covered the top eight in the first qualifying group, Frijns found himself two places and half a second back from that in his Abt-run Mahindra – ahead only of Bird's compromised Jaguar. Hardly auspicious considering Frijns expected single-lap pace to be the stronger of two suits for the package.
From 19th on the grid, Frijns then lasted less than a lap as he tagged Nato's Nissan at the chicane, breaking his wrist in the process.
Perhaps the only positive was that no further action was taken over the clash with Nato, which eliminated the Nissan, as stewards deemed it to be a racing incident.
Oliver Rowland
Oliver Rowland had a woeful start to the season. Contact in practice with the chicane wall seemingly triggered a spiral for the Mahindra driver which he never emerged from.
While team-mate di Grassi excelled, Rowland was a second off the pace in qualifying – anchoring him to last on the grid.
He struggled with rear tyre degradation which triggered a major set-up change for the race that he reported was "better but not perfect".
In race he tailed Rast's McLaren Nissan for most of it before the two came into contact, ending the German's event with suspension damage and leaving Rowland to ignominiously trundle home in a flat 13th.
That was despite being able to clear the troubled Sergio Sette Camara, Fenestraz and Nico Mueller earlier on. It was generally too little and too late due to his qualifying woes.