Andretti had overwhelmed the headlines with its Cadillac Formula 1 bombshell prior to the Mexico City E-Prix, but it then created new ones with a display that surprised all, including itself, in the first-ever Gen3 Formula E race.
Frankly, Andretti was relatively unfancied coming into the opening race of the season and the Gen3 era overall.
Yet perhaps the surprise should be tempered just a little considering its pedigree and track record in the last few seasons.
It had, after all, taken the first victory of the Gen2 era when Antonio Felix da Costa crossed the line in Riyadh in November 2018, when Andretti was running BMW's FE programme.
The team therefore had a deep understanding of how to work with a major OEM and harness what it had, and quickly, especially with so many variables being thrown at teams for 2023.
Then it has Jake Dennis and Andre Lotterer, certainly one of the all-round strongest pairings Formula E has ever seen. Andretti was a performance bomb ready to blow up in its rivals' faces, and it did.
How it did so was both clinical and calculated. That will please its car provider Porsche, which also had a fruitful day seeing all of its cars in the top seven places.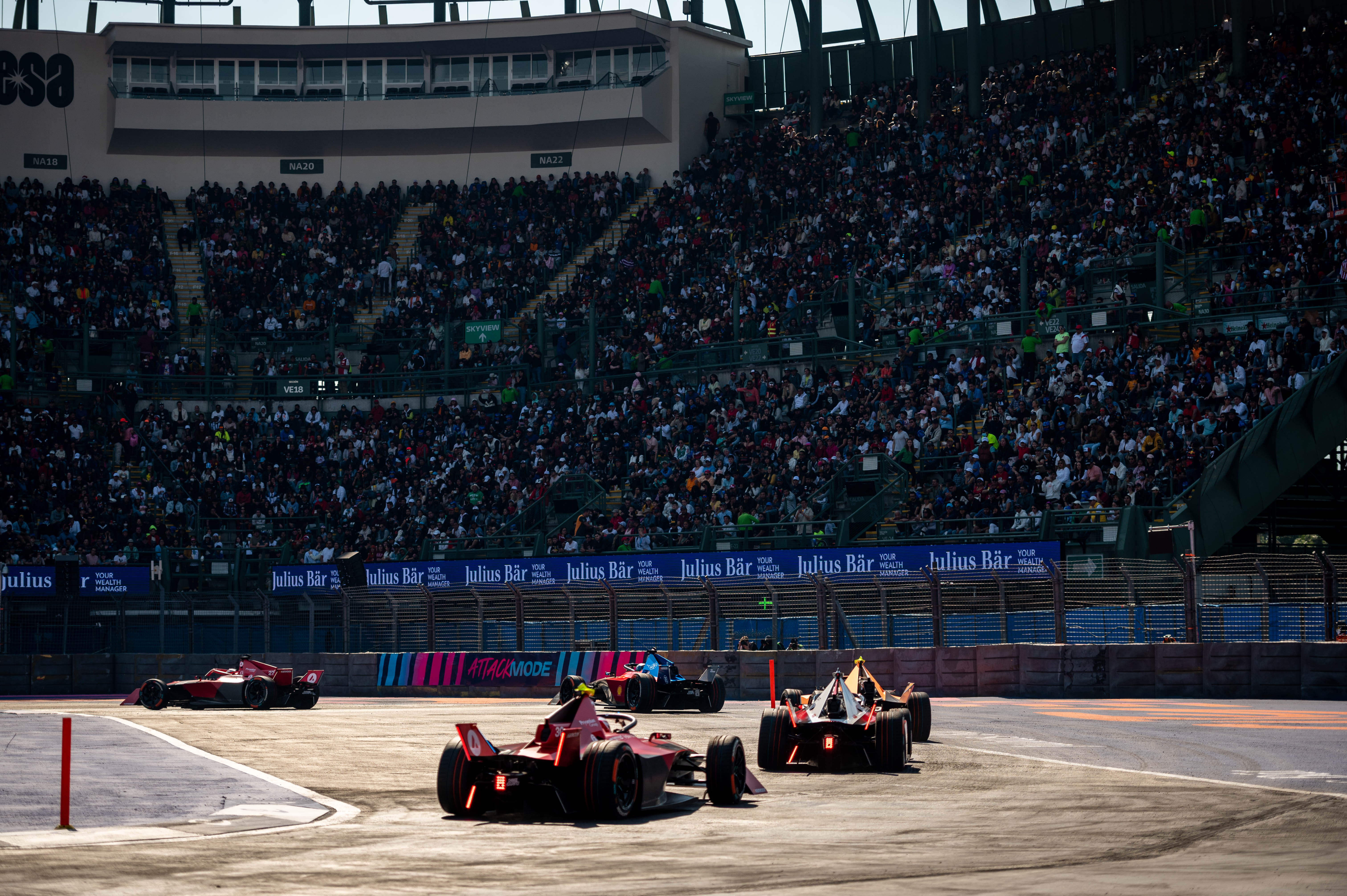 That fact offers up a tantalising question. Is the Porsche and Andretti axis the 2023 version of the Mercedes/Venturi works plus customer attack that proved so potent in 2022?
At times last season that quartet ran and hid and it achieved the one and only time a manufacturer has locked out the top four positions in an FE race, which came at Berlin last May.
Should the Porsche and Andretti combination have this capability, and have it consistently, then its quiet testing period will be forgotten – if it hasn't been already anyway.
But this is early days in Gen3. The performance curve has barely been ascended. The development in a sense is only just beginning, and the biggest factor – the tyres – and how to get the sweet spot tickled from them, is still being worked out.
It was Andretti's and Dennis's skill in being among the closest to managing this that helped set up Saturday's crushing win. It meant that Dennis inhabited a zone that Pascal Wehrlein and his now team-mate Lotterer had frequented 11 months ago in Mexico with their memorable 1-2 formation finish in the factory Porsches.
Like the Tempelhof track in Berlin, the Circuit Hermanos Rodriguez feels like an extra special place to be winning at.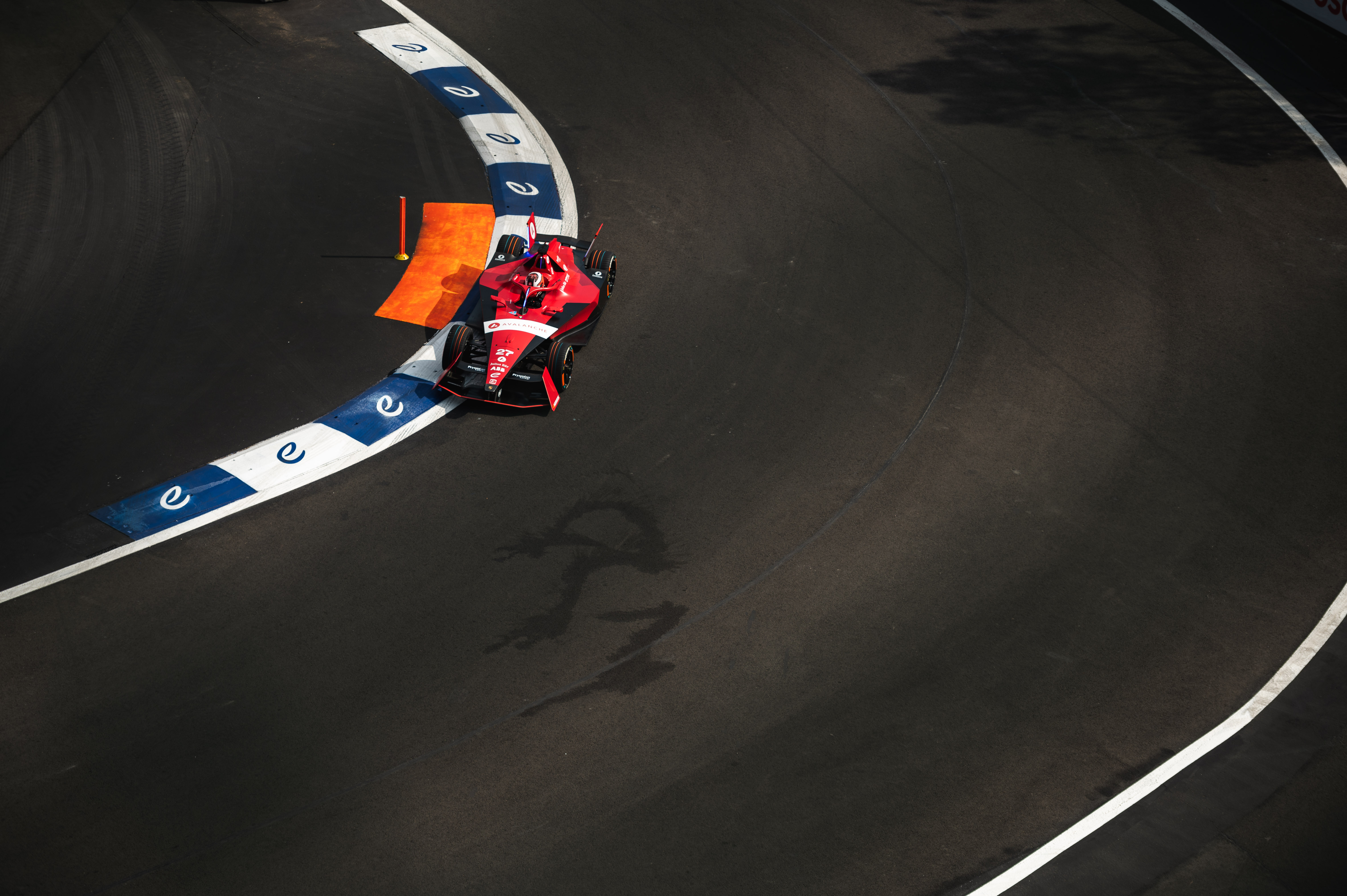 That's because, the new exploration of Gen3 apart, the asphalt is abrasive. So, in the context of the new super-hard Hankook compound, getting consistency of performance in the race is as important as seeing clearly through the all-important 'windows of performance' in qualifying. Andretti and Porsche found the sweet spot better and faster than anyone else.
Then there is the measured strategy in the race from Andretti. For 2023, every driver has four minutes of attack mode to use across two deployments, and can choose whether that's two equal runs of two minutes or a three-plus-one combination.
Dennis went for one then three. The plan was adjusted when a phantom call to take his first attack mode was aborted. That came just three corners before he pounced on leader Lucas di Grassi's mistake at Turn 1 and it was then that the race opened up for him despite the third of the three safety cars still having to be negotiated.
Avalanche Andretti team principal Roger Griffiths confirmed to The Race that the team had gone to the start "with one plan but as the race was unfolding we were updating that based on our own strategy work".
"The plan that we started with got modified," added Griffiths.
"Then we reset. It was an interesting dynamic and I think it was good to have the variability because not everybody was doing the same thing.
"It wasn't always the two times four minutes that we've had in the past. I think it's a good step forward.
"We'll continue to review how we go about coming to the right conclusions but it certainly made it a bit more interesting."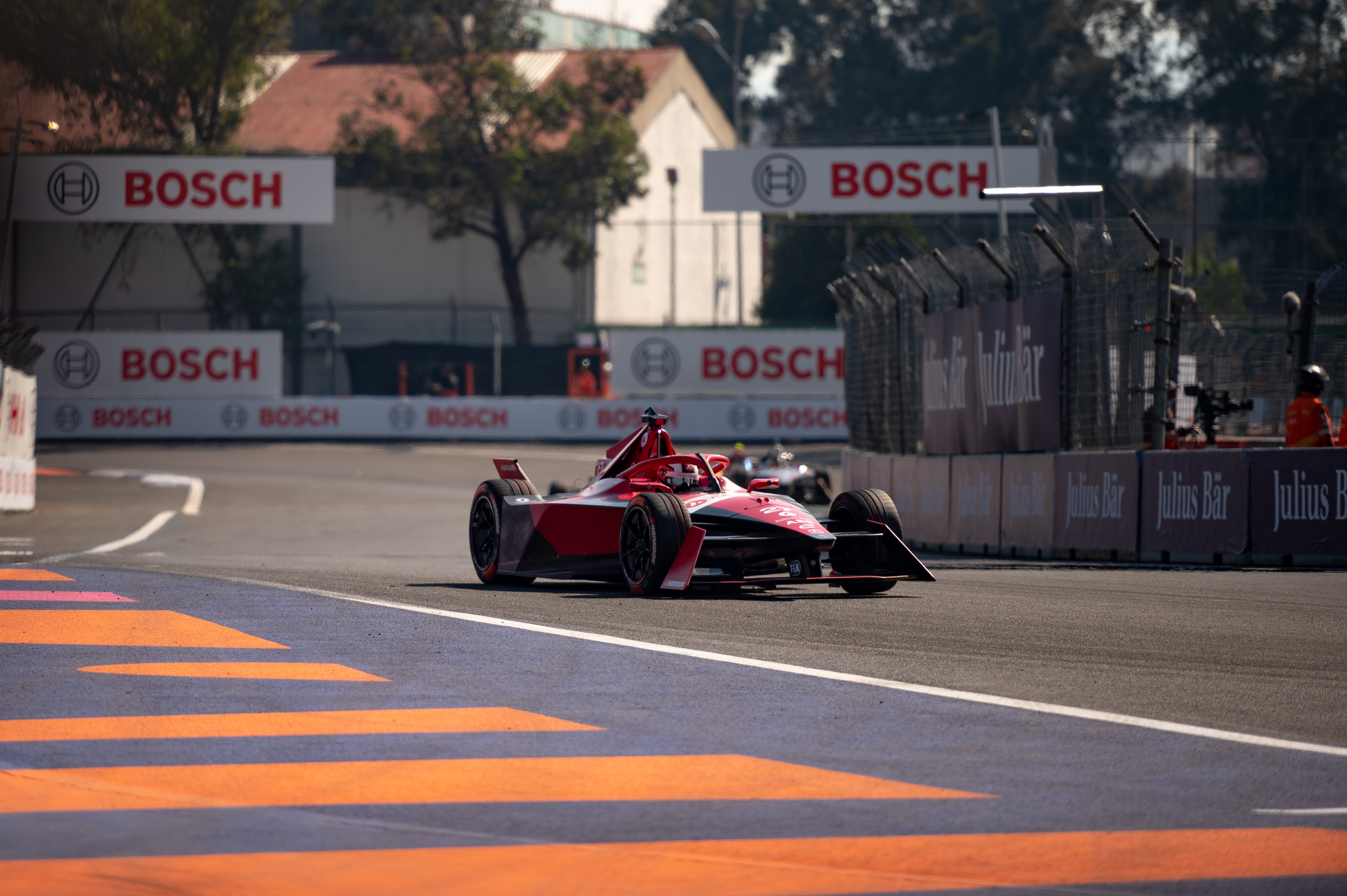 Dennis was able to turn the magic on and stretch out an 'attack mode neutralising' gap, meaning that he had the measure of his pursuers twofold – on strategy and so too pace.
The Porsche and Andretti axis may only become stronger as the season goes on. It's something Griffiths believes will be significant in how the two entities continue their clearly positive relationship.
"If you look at where Porsche has been strong, and where we have been strong, there's not always an overlap," opined Griffiths.
"What I'm hoping is that Porsche, who obviously were strong here and the package was strong here, can be as strong next time out.
"But in Diriyah last year we were pretty strong, as Porsche was flying here in Mexico, remember.
"Jake was on the podium and Oliver [Askew] was ninth [in Diriyah]. So hopefully, we can provide some guidance to how we ran the car in Saudi, and hopefully, that helps the Porsche guys.
"Between us, we can sort of elevate the overall performance of both teams and continue to have overall success for Porsche."
It seems an obvious point but in the context of what we have seen so far it's significant – in that when you look at the results, you see that almost all of the manufacturer teams were outperformed by their customer counterparts. McLaren beat Nissan, Envision beat Jaguar and Andretti trumped Porsche. That was something of a surprise.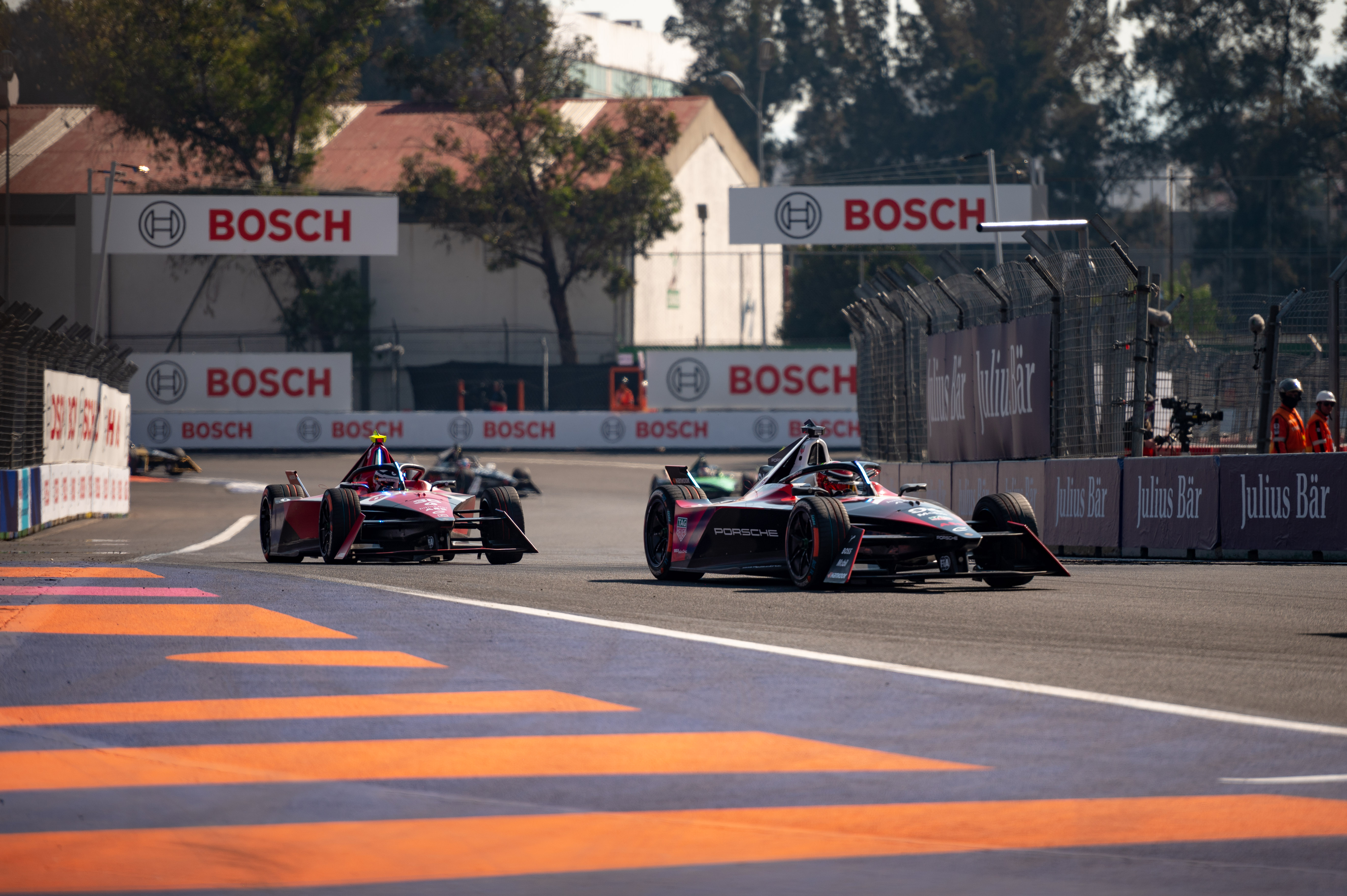 It was the first time in Formula E that Porsche had ever raced another Porsche entered by a privateer team. Will the fact that it got beaten in Mexico be significant?
It could be in the long game from the point of view that the factory team has much greater pressure to deliver because consistent good results have been scarce in its first three seasons of Formula E.
But that's for later. Now, Porsche chief Florian Modlinger is only looking at the positives, telling The Race that "clearly, we respect each other, but you also race each other" when it comes to Andretti.
"In general, each team tries to make the most out of it, to get the most points for each team," he added.
"There is a good cooperation in racing. The drivers can see that there are other Porsches around. I'm quite happy with what I saw today on track."
While the young guns in Dennis and Wehrlein took a 1-2 for the Stuttgart marque, the older hands in Lotterer and da Costa were strong support acts in fourth and seventh.
Lotterer arguably should have joined his team-mate on the podium but had a small part of his race compromised by an issue that Griffiths would not elaborate on in detail but did say it caused "a brief discussion" and ensured the team had to "take some extreme action that none of us were particularly happy about".
That cleared in the final safety car period and Lotterer was able to harry Jake Hughes, catching the rookie by surprise at the chicane when the McLaren driver was momentarily wrong-footed by a previous yellow flag being withdrawn just as he approached it.
Lotterer's input into the strength of Andretti from the very start of the season cannot be underestimated. His knowledge of the inner workings of Porsche will manifest as the season wears on and from what we saw in Mexico, the notorious bad luck that means he still doesn't have an FE victory in six seasons will surely be broken in 2023.
For now, Porsche and Andretti are on the up together. They weren't on the ropes at Valencia, nowhere near it, but they allowed their opposition to shadow box to such an extent that rivals looked a little fatigued and flat by the chequered flag on Saturday.