Formula E's new era begins in Mexico this weekend – with not only a very different new car, but a very different driver and team line-up too.
Ahead of pre-season testing last month, we ranked all 11 teams' driver line-up based purely on ability (with a nod to their FE experience):
Only one team on the Formula E grid goes into the inaugural Gen3 season in 2023 with the same driver line-up with which it ended the Gen2 era this year.
But who's actually done best from that enormous reshuffle?
We asked six of The Race's writers plus Formula E commentator Jack Nicholls to rank the 11 teams' driver line-ups from best to worst, based solely on what the drivers offered and completely discounting the quality of the team or machinery. We then used the FE scoring system to create the ranking below.
While this is a worst-to-best list, though, we really ought to put 'worst' in context.
As our Formula E correspondent Sam Smith rightly put it: "It's all wheat and no chaff in Formula E again when it comes to the quality of drivers.
"That makes it extraordinarily difficult to rank them because in reality there is very little between the inherent skill and aptitude of everyone in the field.
"Not a single one of them brings money to their teams and the vast majority are well paid.
"Is there any other series in the world where that is the case? I'm not sure there is."
11 Nissan
Norman Nato/Sacha Fenestraz
3 points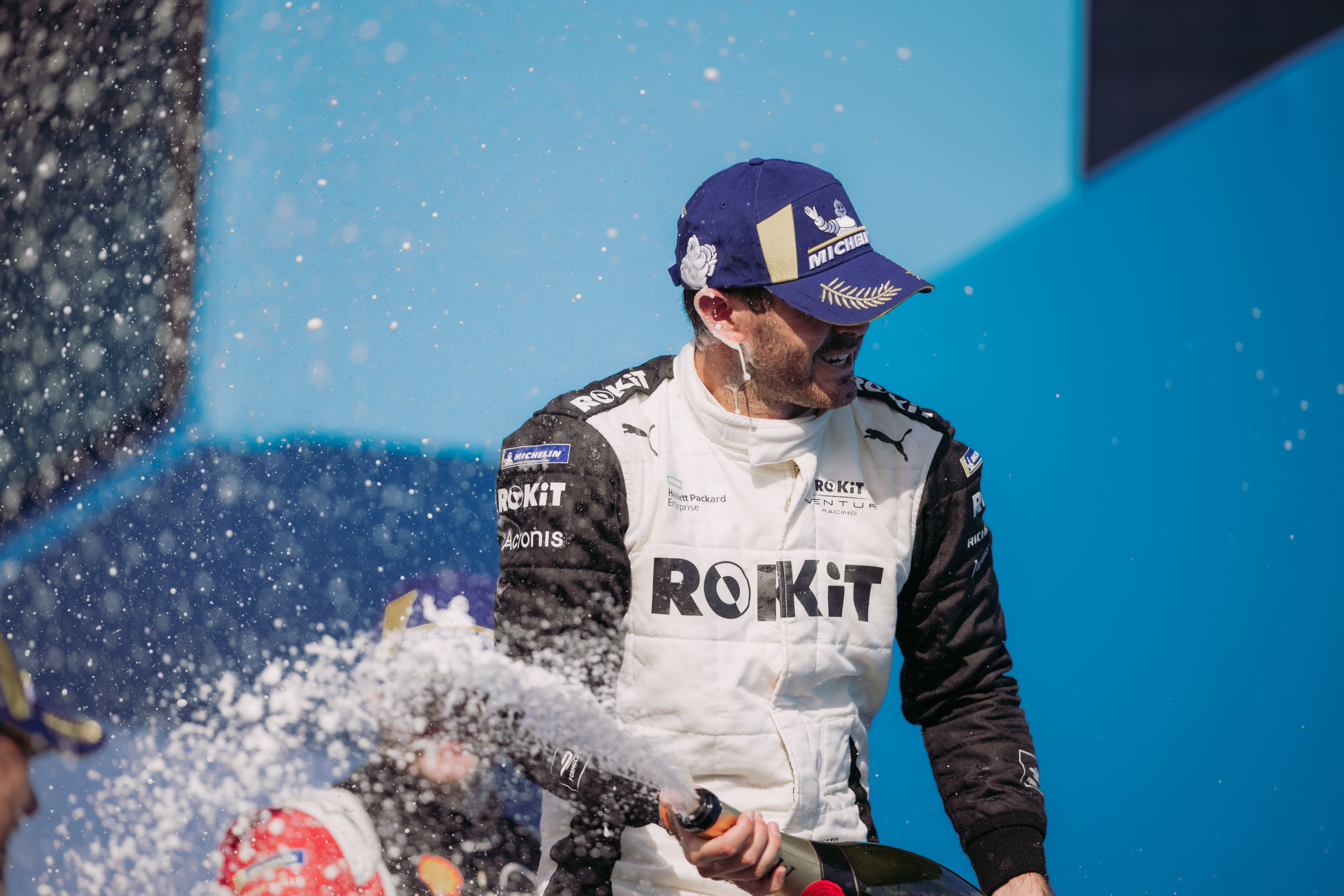 Best ranking: 10th (Jack Nicholls, Megan Cantle, Josh Suttill)
Worst ranking: 11th (Sam Smith, Scott Mitchell-Malm, Glenn Freeman, Matt Beer)
Sam Smith wonders if the all-new and rather light on FE experience Nissan line-up is going to be "the fresh start this team needs or it could be one gamble too far", though he believes Norman Nato and Sacha Fenestraz are "two excellent racers".
There's plenty of faith in their actual ability (though Scott Mitchell-Malm suggests they "aren't as convincing as others on the grid") but Fenestraz only has one FE start under his belt as a basically zero-notice Antonio Giovinazzi stand-in at Dragon Penske in the Seoul finale and Nato's had a year on the FE bench after his sole Venturi season, though that did at least end with a win.
It says a lot about the quality of the field though that even when ranking this duo next-to-last on their lists, our writers had a lot of praise for Fenestraz and Nato.
"I felt things only clicked for Nato just as he lost his seat so a second shot is deserved but he must perform consistently better this time around," argued Josh Suttill.
"Fenestraz is a mega raw talent and he's shown that in Japan since he left Europe at the end of 2018. I'm expecting big things."
10 M
c

Laren
Rene Rast/Jake Hughes
10 points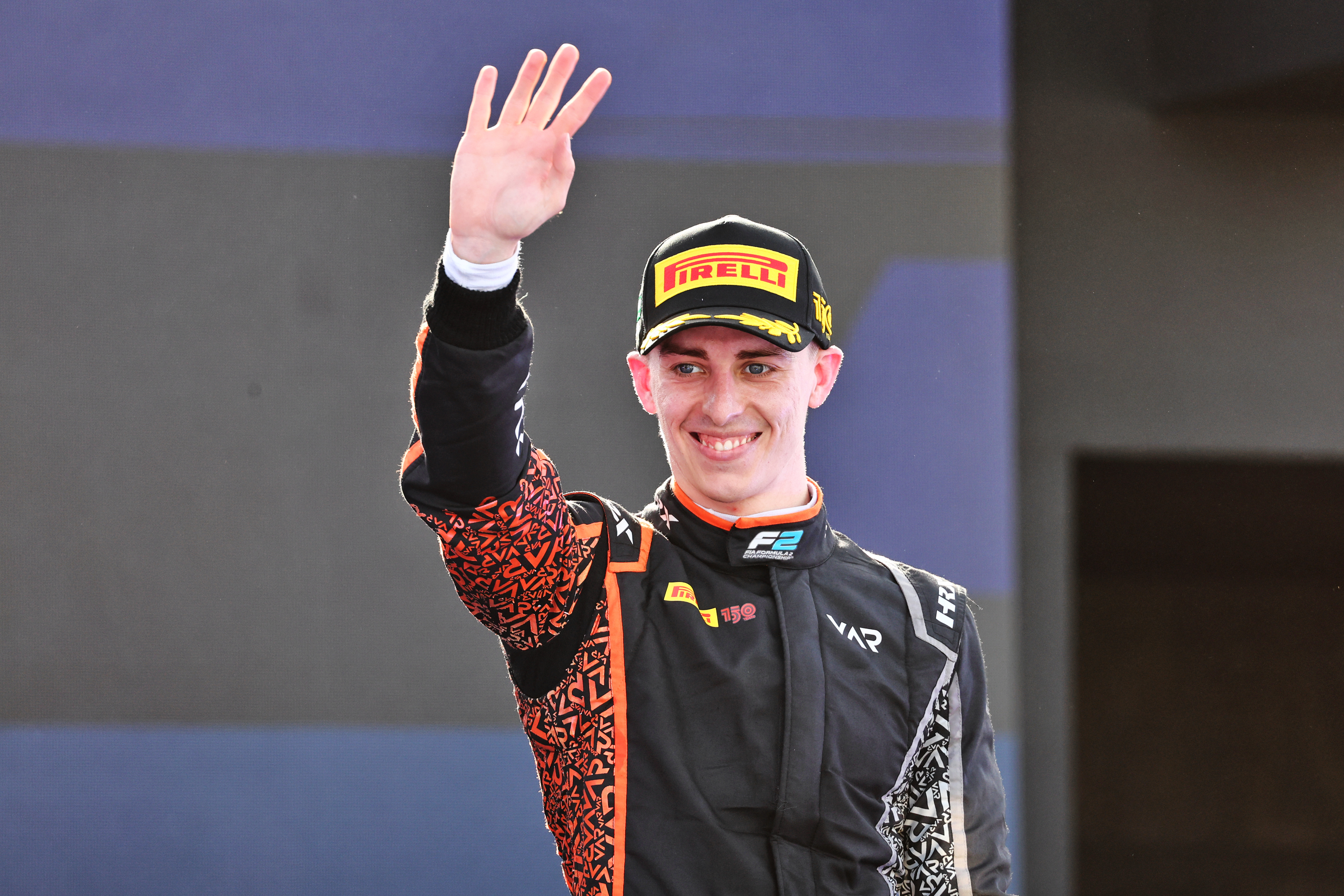 Best ranking: 8th (Josh Suttill)
Worst ranking: 11th (Jack Nicholls, Megan Cantle)
"Too many unknowns" in McLaren's first Formula E line-up, reckons Megan Cantle, though she caveats that with "we could be surprised".
Like Nissan, McLaren has an FE returnee (Rene Rast) and an FE rookie (Jake Hughes) with some test/reserve experience.
"Rast was generally excellent in his full season with Audi but he also threw away some big scores," says Smith.
"His reputation with engineers is incredibly positive and like Robin Frijns, he has a natural ability with any racing car that can sometimes border on the paranormal.
"Hughes is unknown in a racing context in Formula E so judgement is reserved for now. But the way he's studied and absorbed the championship with Mercedes is encouraging."
Suttill believes Rast "richly deserves a second chance in Formula E" after Audi pulled out at the end of his first full season and predicts he "will be an effective team leader".
He's also the strongest Hughes advocate.
"Don't underestimate Hughes either," Suttill adds, "he had a late start to racing but he's picked up plenty of experience in Formula 3 and Formula 2 to counter that."
But Matt Beer is underwhelmed.
"If McLaren had successfully persuaded Felix Rosenqvist to return to Formula E and gone for its sometime Formula 1 protege Sergio Sette Camara I'd feel far, far more excited about its prospects," he says.
9 NIO 333
Sergio Sette Camara/Dan Ticktum
31 points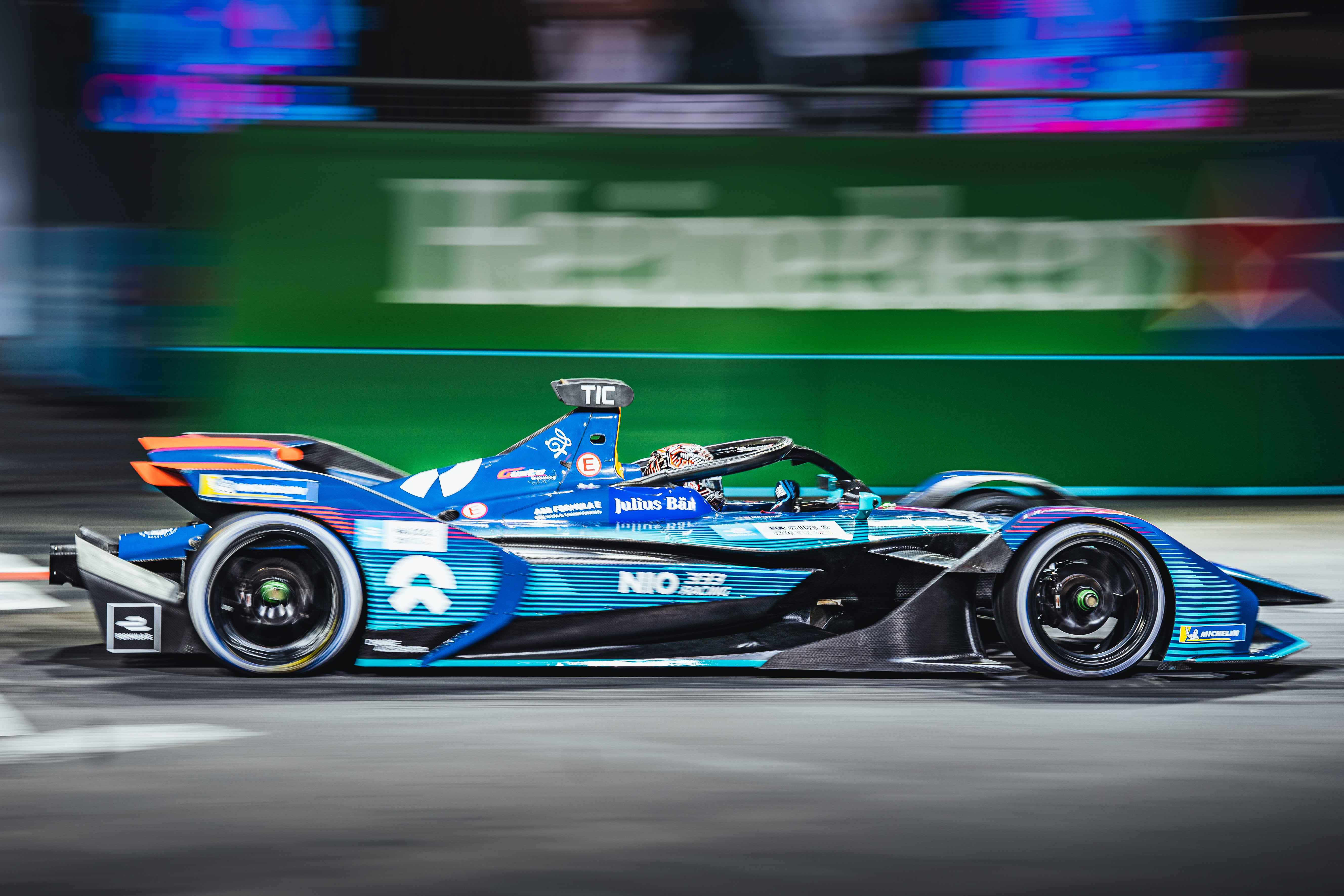 Best ranking: 5th (Matt Beer)
Worst ranking: 10th (Glenn Freeman)
"The box office line-up" according to Suttill. Or as Smith puts it: "if they were a band they'd be a psycho-emo-punk infused cacophony of noise".
That sounds good to Beer.
"I'm not convinced Sette Camara can be an FE champion but he can hurl an FE car to places few others can. And NIO 333 isn't in a position where it needs to sign a title contender. It needs heroics and fireworks. Sette Camara will bring bucketloads," he says.
"Given Ticktum's career dramas so far, I wouldn't have predicted a Formula E backmarker team would be what he needed, but the mere fact he's still around for a second year shows it's been a success."
Smith puts that down to the fact "any tedious antics and histrionics were kept to a minimum" and thinks Ticktum "has a strong future in Formula E".
He also marks Sette Camara up on swashbuckling grounds, saying his qualifying laps "make you dig nails into any available hard surface" and predicting his "flair and determination" will take NIO 333 to the podium.
Mitchell-Malm thinks this will be more fun to watch than actually successful, though.
"Inexperience and a ragged edge across both might make this line-up slightly inefficient over a season but I'm expecting the odd head-turning performance from two really fun drivers to watch," he says.
8 Envision
Nick Cassidy/Sebastien Buemi
33 points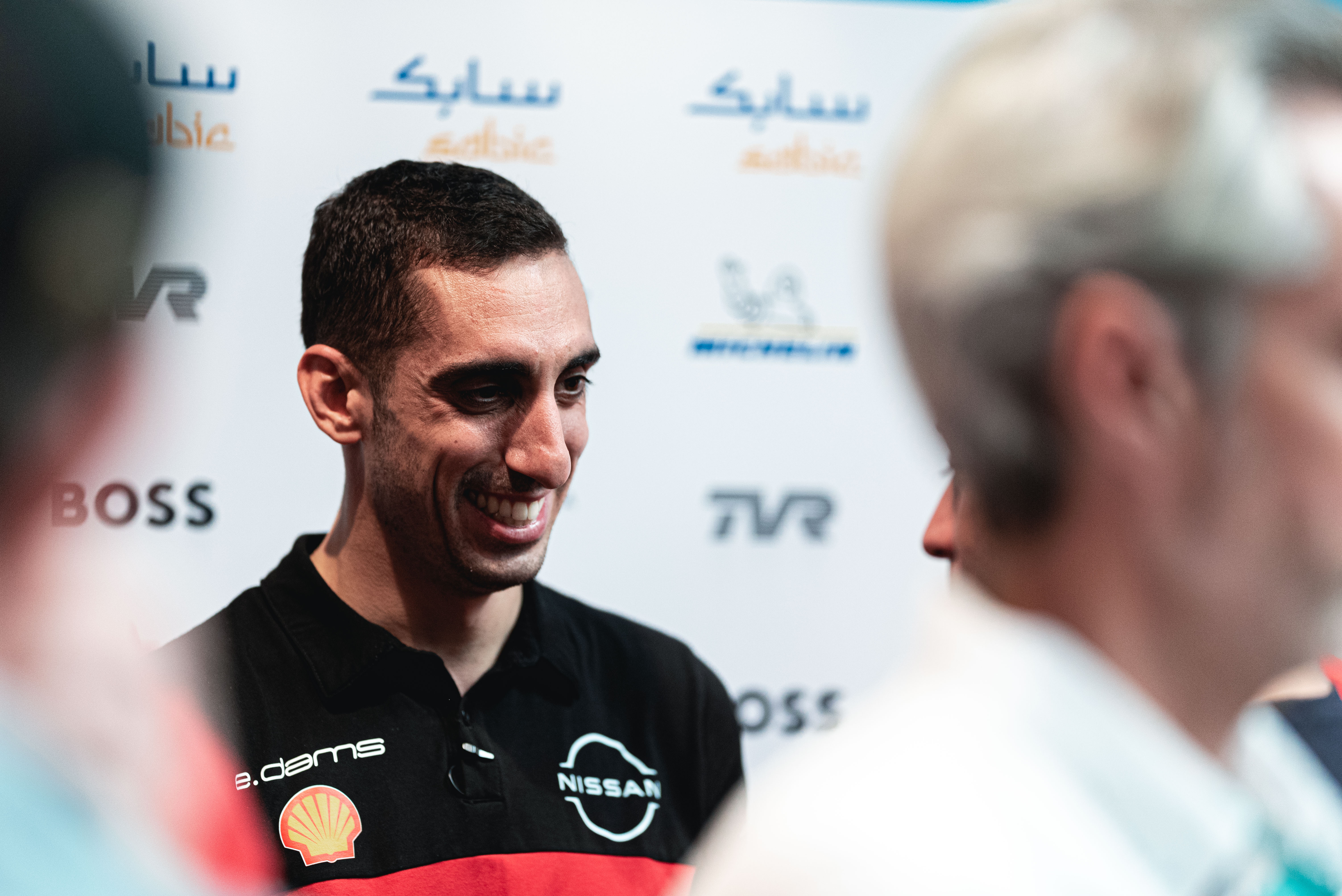 Best ranking: 5th (Sam Smith, Megan Cantle)
Worst ranking: 11th (Josh Suttill)
While Smith put Envision's Nick Cassidy and Sebastien Buemi fifth on his list, he reckoned you could make a case for them being top three.
Cassidy "has the capacity to run and hide" and dominate races, Smith suggests, and he doesn't think 2015/16 champion Sebastien Buemi's poor last two seasons diminish him.
"Buemi didn't become an average driver overnight at a beleaguered Nissan in 2021 and 2022," Smith argues.
"He's a demanding presence in all areas and his determination could be a key asset to Jaguar-powered Envision."
Mitchell-Malm's in the opposite position. He put the Envision pair eighth but admitted it could've been lower.
"There's still life in Buemi while Cassidy has always been a driver with a lot of potential," he said.
"I'm backing their upsides. But they could easily be one or two spots lower on my list."
Debating where to place Envision left Cantle lamenting that "it's almost impossible to separate these teams. The 2023 grid is STRONG".
She settled for a lofty fifth, in large part because "Cassidy has looked quick pretty much from the word go in Formula E".
7 Abt Cupra
Robin Frijns/Nico Mueller
38 points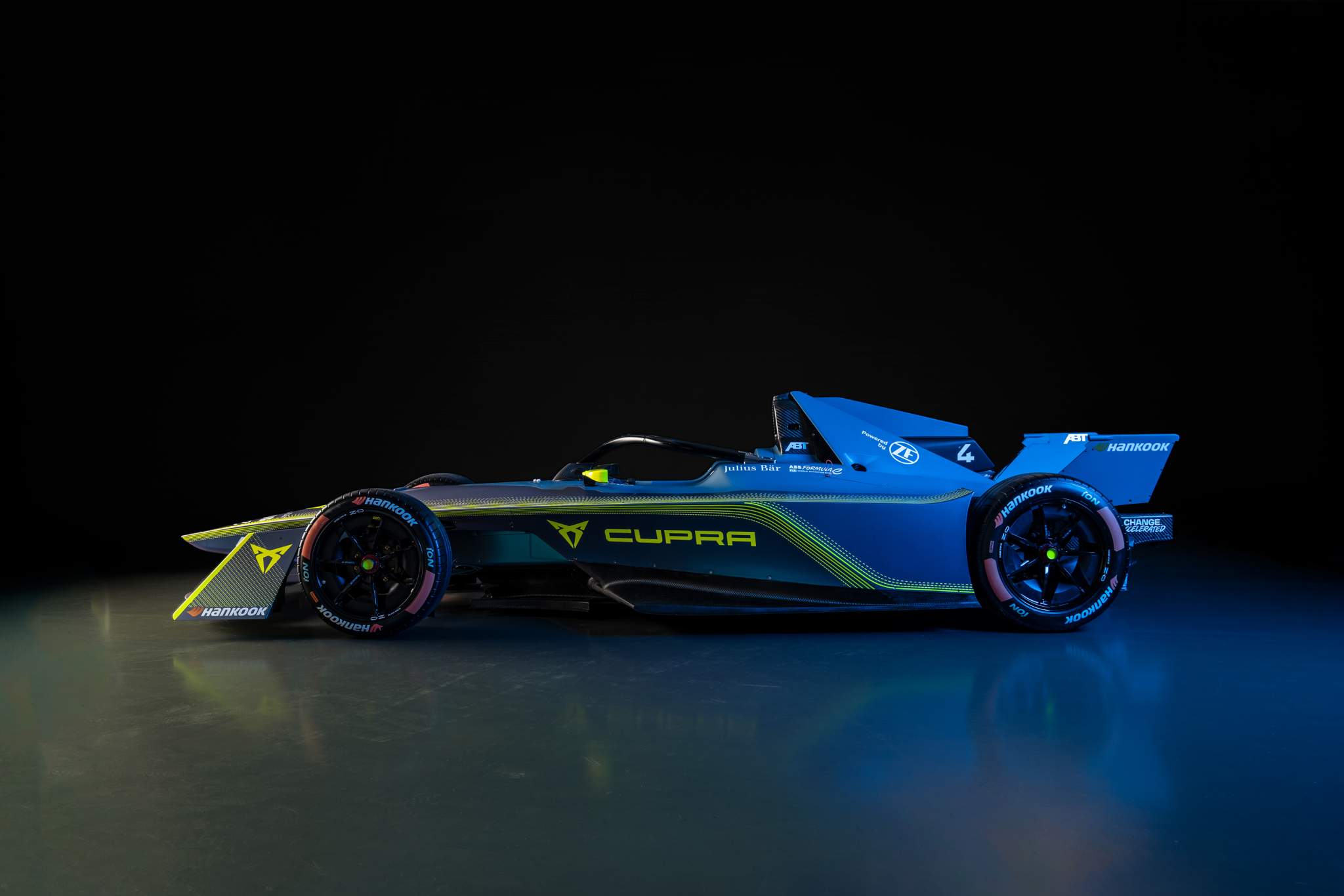 Best ranking: 6th (Sam Smith)
Worst ranking: 9th (Josh Suttill)
"Robin Frijns is such an abundantly gifted driver that it seems ludicrous to even question his potential by putting this pair down in sixth," mused Smith.
"But he's not been a happy bunny for almost a year now in a Formula E context and last year that got to him and his potency a bit.
"He's had minimal Gen3 running but his natural skill should see him through to claw away at the top 10 in 2023. He should also be much more settled at a team he knows well.
"Nico Mueller brought some excellent performances for Dragon but never got a fair crack. There's a reason why he gets top manufacturer gigs and he should thrive in his Formula E return."
Many of our panel placed Abt solidly in the middle of the ranking, for reasons similar to Mitchell-Malm's summary.
"I'm not sure either Frijns has the consistency to win a title or Mueller has the raw pace to be a megastar but between them, it's a really strong pairing with potential for victories," he said.
Glenn Freeman was on similar territory: "A likeable combination both capable of spectacular speed on their day".
6 Mahindra
Lucas di Grassi/Oliver Rowland
56 points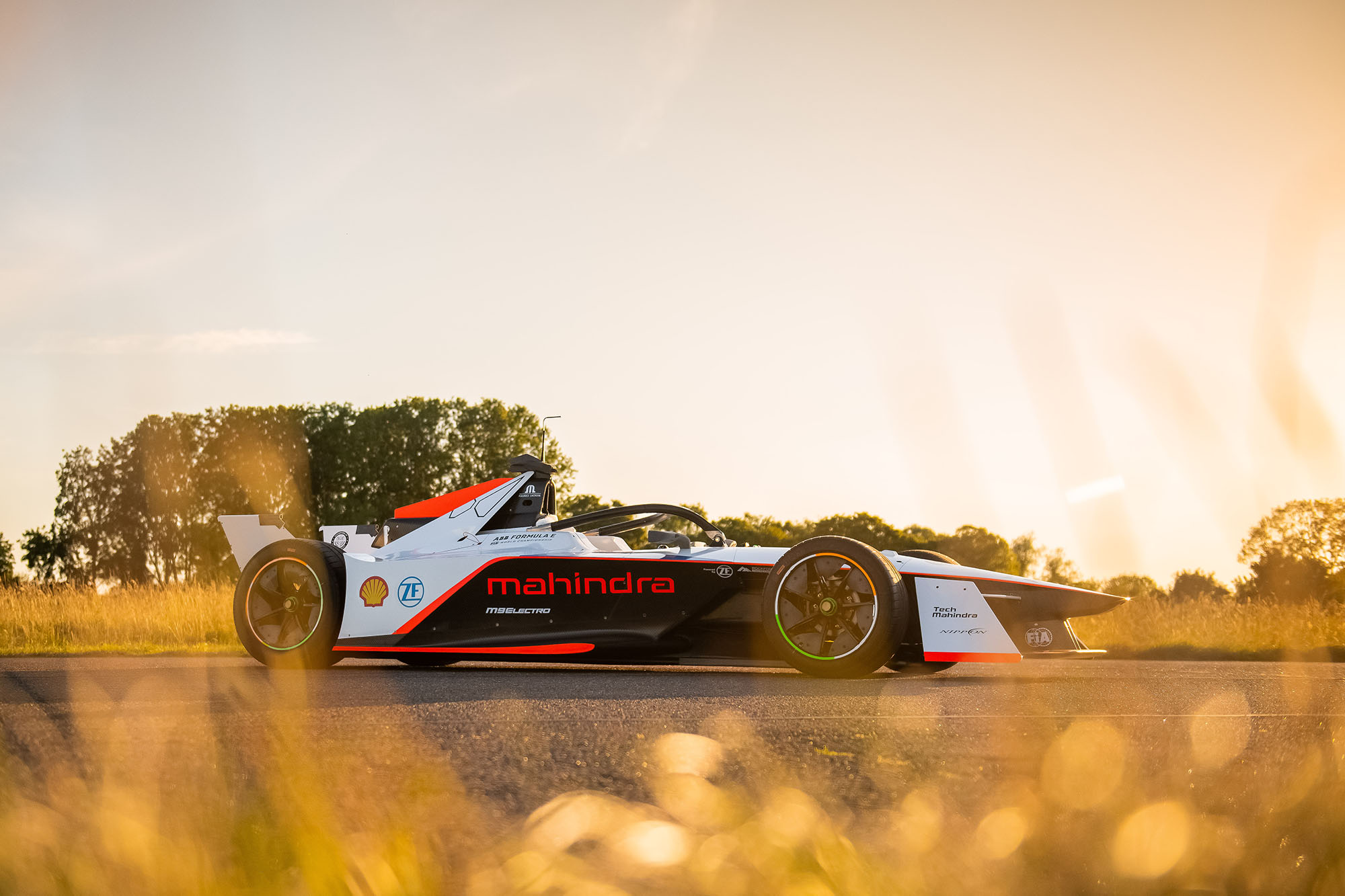 Best ranking: 4th (Scott Mitchell-Malm)
Worst ranking: 8th (Megan Cantle)
"A no-nonsense partnership," declares Freeman, and one that Smith reckons is "possibly Mahindra's strongest ever".
Mitchell-Malm advocates some kind of genetically engineered amalgam of Oliver Rowland and Lucas di Grassi's skillsets.
"This is the best blend of experience and raw pace on the grid," he says.
"If a driver had Rowland's ability and di Grassi's racing nous, they would be the title favourite."
But while Suttill rates this as "Mahindra's best driver line-up for years", he has doubts about both drivers.
"Di Grassi isn't quite as effective in Formula E as he used to be," he says. "Rowland is a great talent but he's looked less impressive at Mahindra than he did at Nissan."
5 Maserati MSG
56 points
Edoardo Mortara/Maximilian Guenther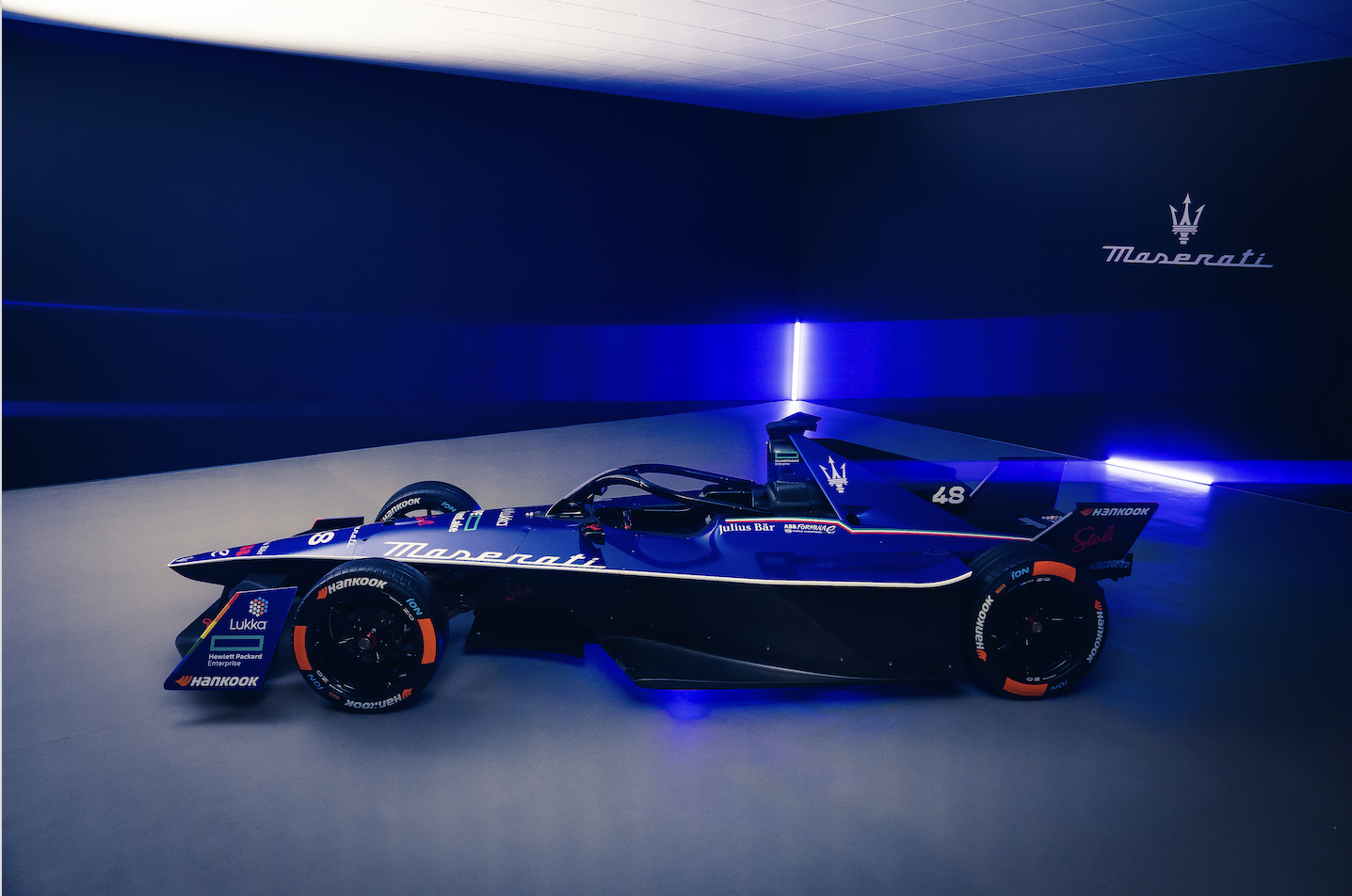 Best ranking: 4th (Josh Suttill, Matt Beer)
Worst ranking: 9th (Jack Nicholls)
"If both are at their best the ceiling could be very high for Maserati," says Freeman of the former Venturi team's combination of Edoardo Mortara and Maximilian Guenther, which nudges ahead of Mahindra on a tie-break.
Mitchell-Malm reckons Maserati might have signed "the two most underrated drivers" in the field.
But there are also doubts about both drivers.
Suttill and Beer gave Maserati its highest positions in fourth, but Suttill regards Guenther as "still too inconsistent to be among Formula E's top-class of drivers" even though "on his day he's brilliant".
Beer adds: "Guenther's done some wonderful things in Formula E. He's also hit a lot of walls".
Smith rates Mortara as "unbeatable on his day" but also beleives he's "occasionally a bit fragile", citing the collapse of his 2022 title bid during the London weekend.
4 Avalanche Andretti
Jake Dennis/Andre Lotterer
80 points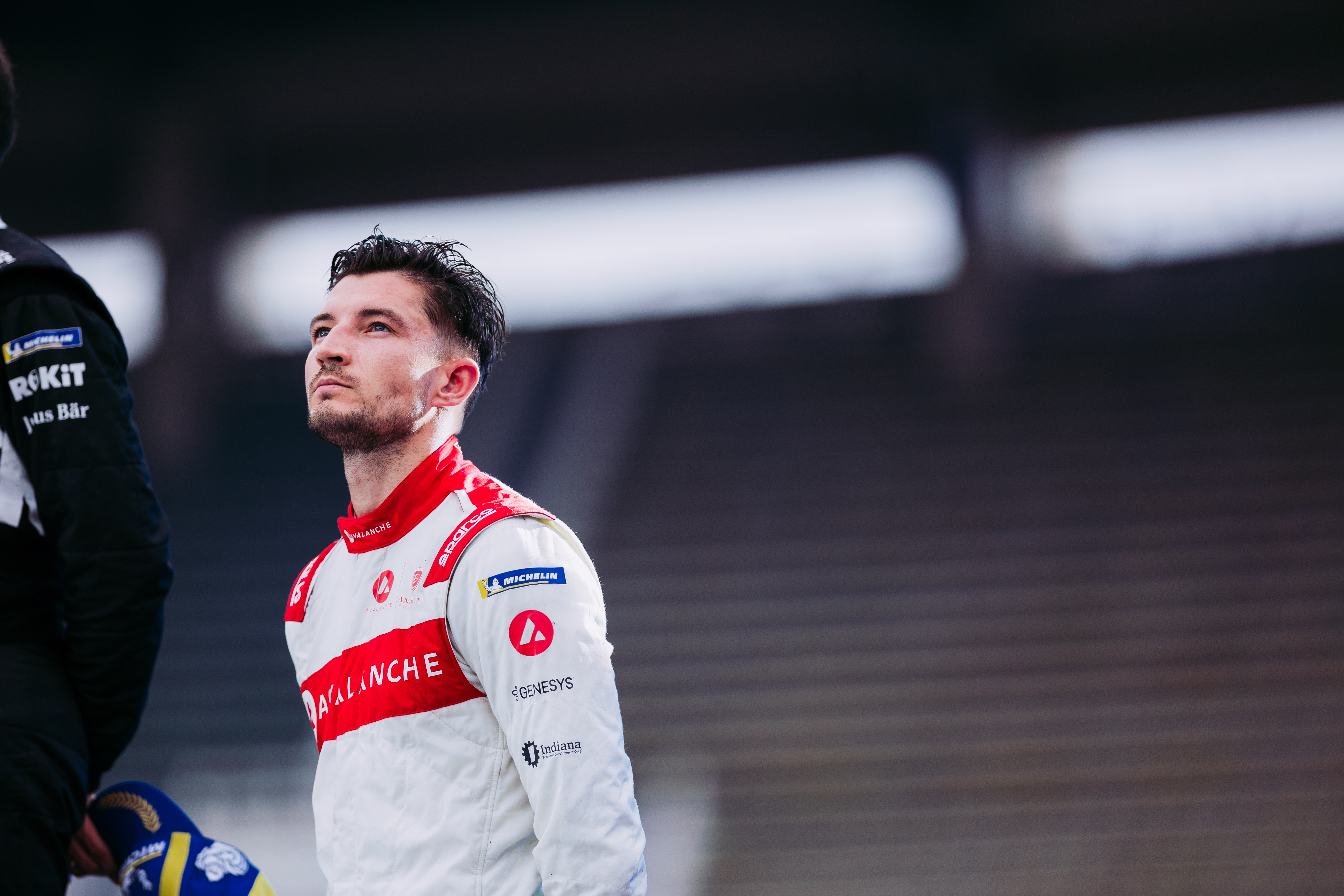 Best ranking: 3rd (Jack Nicholls, Megan Cantle)
Worst ranking: 6th (Scott Mitchell-Malm, Matt Beer)
Jake Dennis alone was responsible for many of Andretti's higher ratings from our panel, with Cantle suggesting he ended 2022 in the best form of any FE driver even though she has some doubts about his consistency.
"Dennis is really, really good but Lotterer has always been a little disappointing in FE," says Mitchell-Malm. "I think the results in the team will be quite one-sided."
Smith believes Dennis's trajectory from "heroic rookie in 2021 to occasional genius in 2022" mean he should be "a genuine 2023 title contender". And while he acknowledges that he's been among Lotterer's critics, he adds "you can't argue against his qualifying capabilities and his all-round grit".
Suttill backs Lotterer, suggesting he "probably had his most effective year in Formula E last year, particularly in qualifying".
3 Jaguar
111 points
Mitch Evans/Sam Bird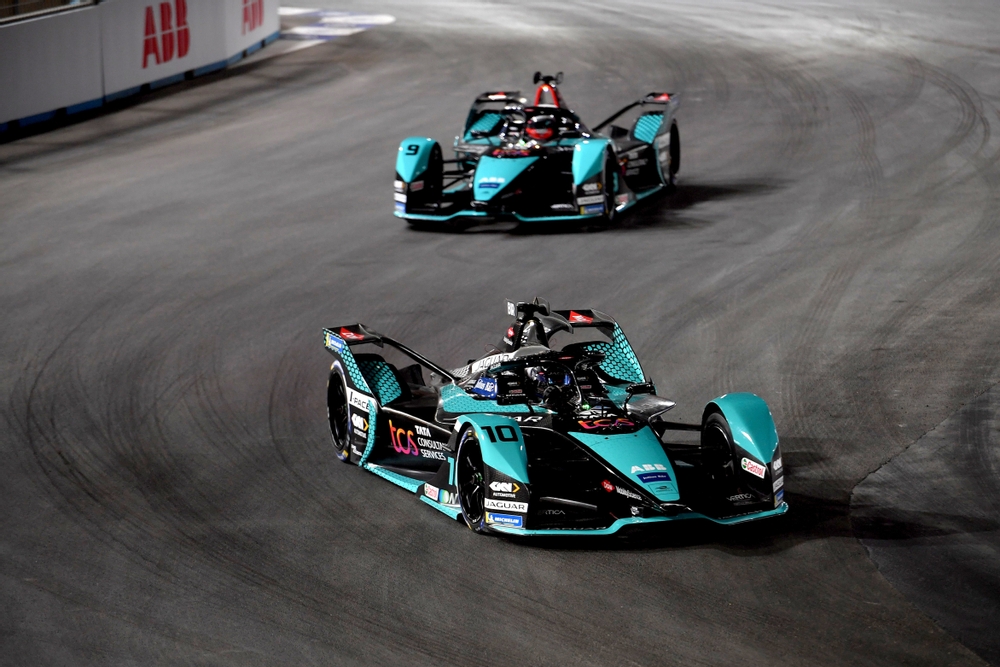 Best ranking: 2nd (Scott Mitchell-Malm, Megan Cantle, Glenn Freeman)
Worst ranking: 4th (Jack Nicholls)
"I think Evans is the best all-round Formula E driver," declares Smith, who thinks Evans is capable of dominating the season if Jaguar has a good enough car.
Smith's only doubt is whether Evans can carry his performance level over to the very different Gen3 car.
"He has unique gifts for the Gen2 cars but will his style and feel for the new brake disciplines reduce his powers a bit?" he wonders.
Though Evans lost the 2022 title to Stoffel Vandoorne, Cantle reckons it was the Jaguar racer who produced "the highest highs of any FE driver" last season.
After Evans's run of championship last-gasp defeats, though, Beer feels he's "fallen into that spot Will Power was in in IndyCar a decade ago. It seems mad that he still hasn't won a championship, but you're starting to fear he never will". Power, of course, is now a double IndyCar champion.
Doubts here surround Sam Bird, after his least impressive FE season.
"Bird has to rebuild after an awful 2022," says Smith.
"The testing signs are good and he's much happier with the braking characteristics of the Gen3 matching his style.
"He'll come back swinging but after a confidence-sapping 2022 Jaguar doesn't quite feel as strong as it did at the start of 2021 when Bird arrived."
2 Porsche
Antonio Felix da Costa/Pascal Wehrlein
114 points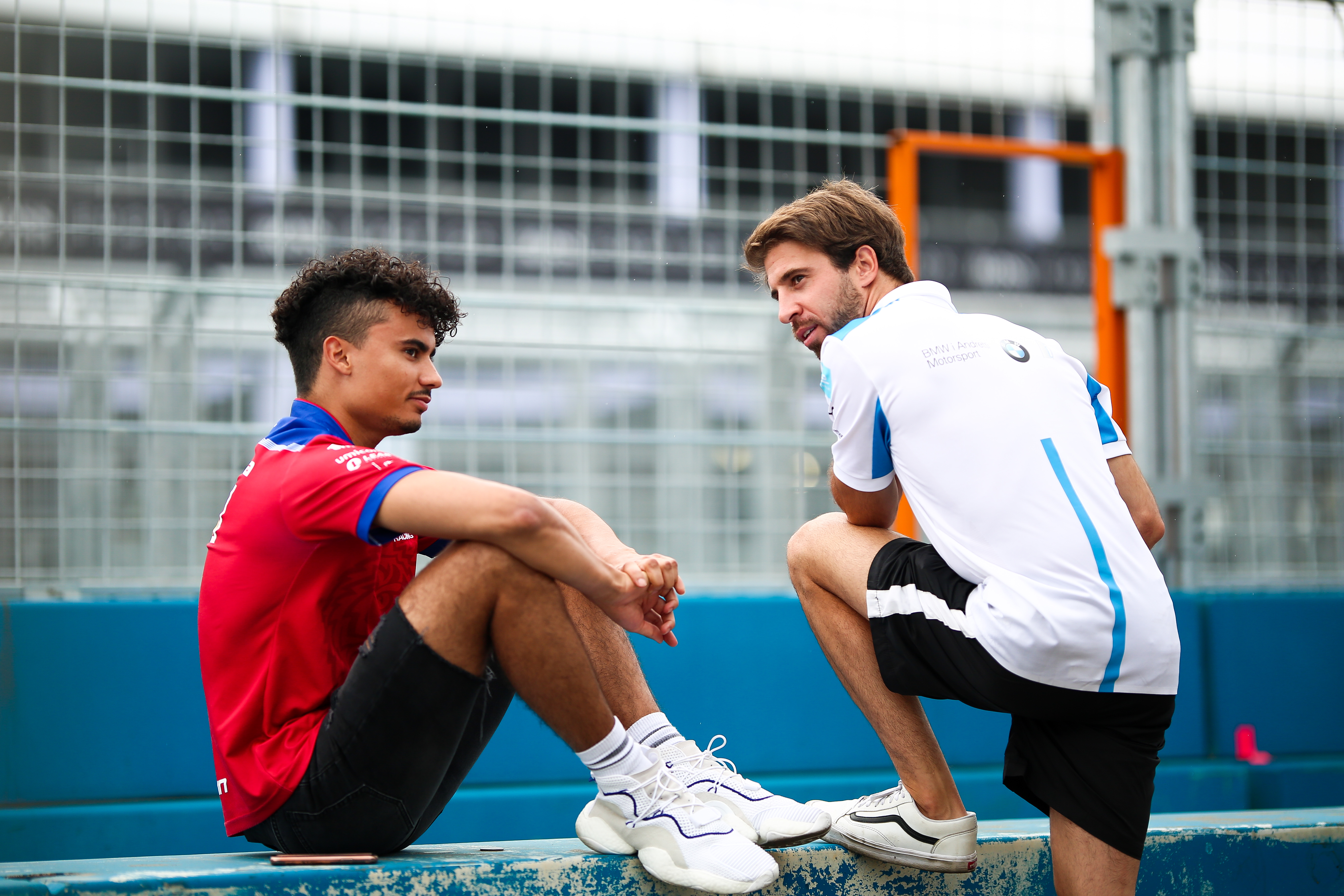 Best ranking: 2nd (Sam Smith, Jack Nicholls, Josh Suttill, Matt Beer)
Worst ranking: 4th (Megan Cantle)
Bringing in 2020 champion Antonio Felix da Costa alongside Pascal Wehrlein means Porsche "really has no excuses left in 2023", says Smith as it now has two "mega" drivers.
"If Wehrlein can tame occasional hot-headedness in races he's a nailed-on champion in waiting," he adds.
"Da Costa wasn't as engaged as he should have been last season so he's hungry all over again."
Mitchell-Malm calls this "the most exciting pairing on the grid in terms of the mix of raw pace and ability to pump in a virtuoso performance", though with the caveat that "both can be inconsistent".
This feels like it could be a fiery intra-team dynamic, as Freeman hints: "if they can work together to push each other on, this is a top pairing".
1 DS Penske
Stoffel Vandoorne/Jean-Eric Vergne
175 points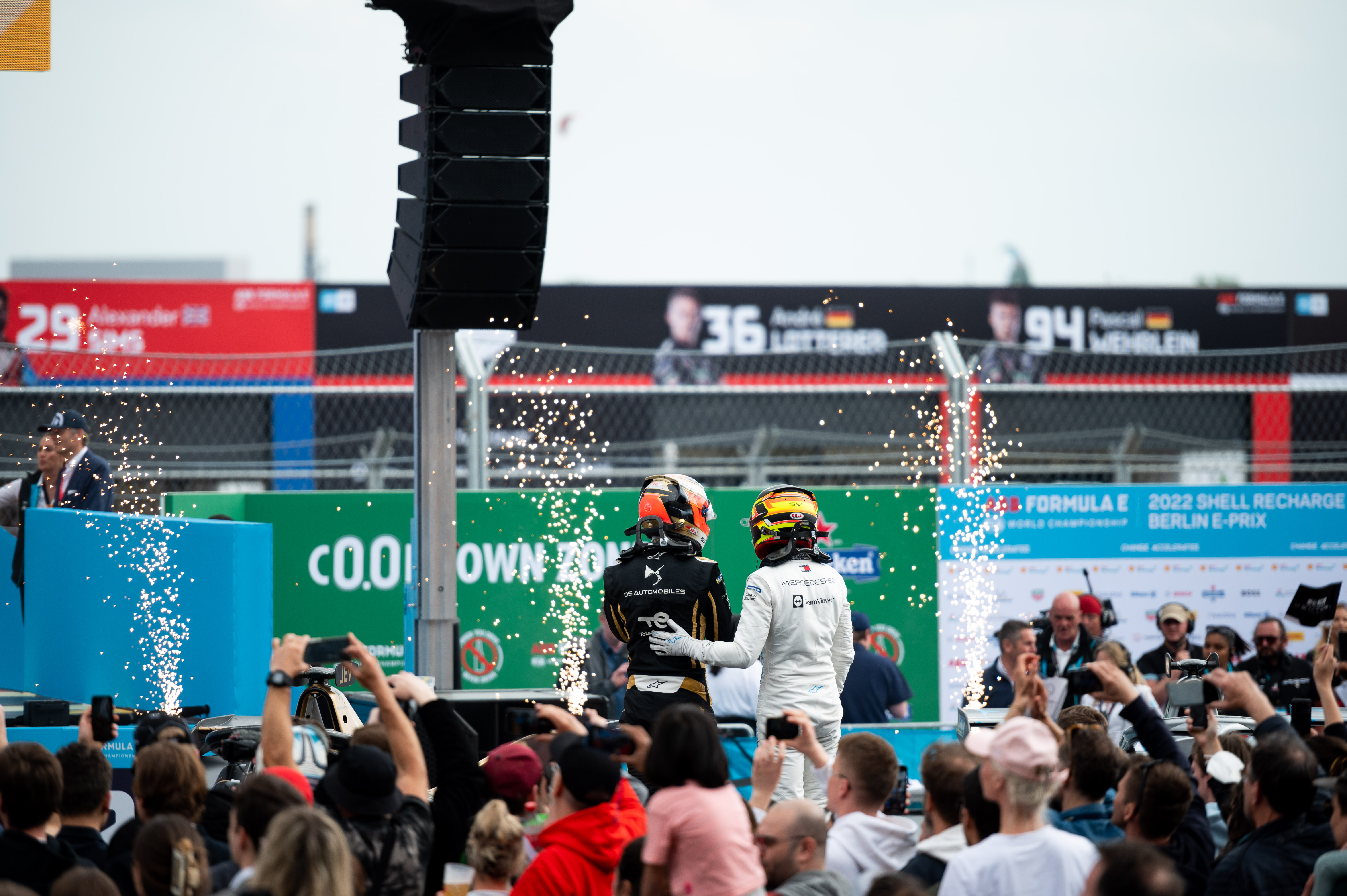 Best ranking: 1st (everyone)
A complete clean sweep of top scores for the new DS Penske alliance's combination of reigning champion Stoffel Vandoorne and double champion Jean-Eric Vergne.
"In Formula E terms, this is a world-class line-up," says Freeman. Suttill goes a step further: "This is a superb driver line-up and would be considered as such in any top-level championship including F1".
While DS Penske gets a full house of first-place rankings, both Cantle and Mitchell-Malm emphasise how narrowly it pipped Jaguar in their lists.
"Other pairings have the potential to win any given race but as the only line-up with two champions in it, this is very fractionally a cut above any other team's," says Mitchell-Malm.
"Vandoorne was relentlessly consistent last season, and probably should have won the championship the season before, too," says Cantle.
"Vergne's record speaks for itself – so it's a duo who both pass the eye test AND have the trophies to back it up."
Smith can see Vergne leading the charge here because "Vandoorne might need some adjustment to vastly different working cultures as he moves from Mercedes to DS", while "Vergne should be hitting the ground running in Gen3" and could claim a third title.