When Henry VIII became betrothed to Anne of Cleves to become his fourth wife he did so having only seen a portrait of her by the artist Hans Holbein the Younger. While that depicted a radiant beauty, the reality was said to be somewhat different.
It's admittedly a bit of an obscure analogy for what often occurs in motorsport.
Teams get a driver they think is going to be the bees' knees, then all of a sudden find out what really makes them tick and agitate. The opposite is also sometimes true of drivers hearing the cosmetic benefits of a team, only to discover it has the same dysfunctional hang-ups that most others endure.
In the 2023 Formula E season there's a new union of brands, champion drivers and engineering talent that at a glance from the outside looks alluring. But can this marriage thrive in real life?
When the courtship between DS Automobiles and Penske started to get serious at the end of 2021 there were genuine double takes in the Formula E paddock.
Was one of the championship's most successful manufacturers really going to hook up with Dragon Penske, an outfit that had started the championship well, before losing its way and becoming an inconsequential and erratic also-ran?
Indeed, it was, and while the minutiae of the deal took an age to consummate, and be made public, the building blocks of it – Stoffel Vandoorne's signature, Jean-Eric Vergne's renewed commitment and the running of the team from Paris – were tied up in a timely fashion.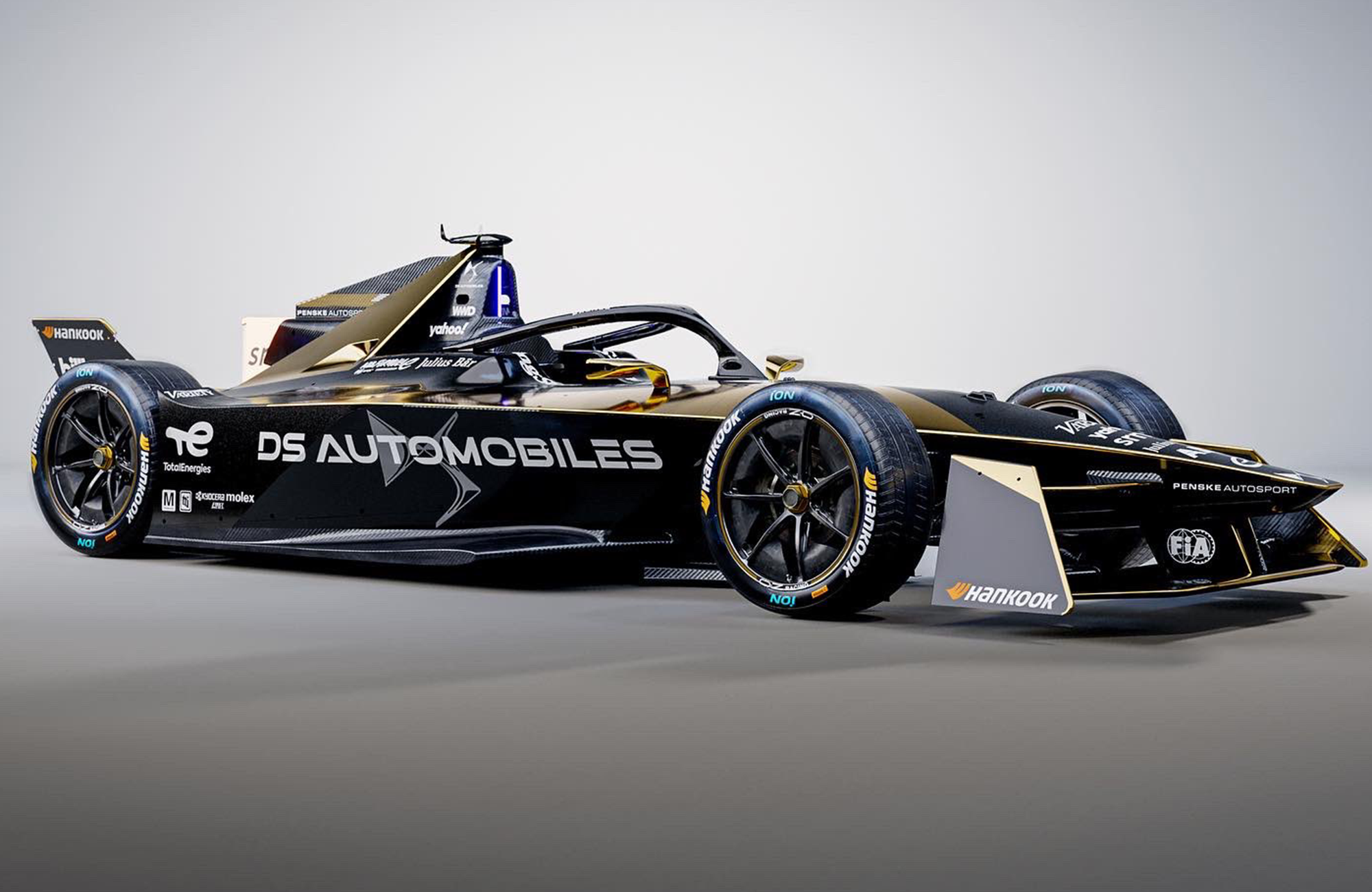 The Race outlined some of the details of DS' previous programme with Techeetah from 2018-2022 recently. It was a tumultuous relationship but one that never featured the prospect of DS owning a team outright.
This policy is believed to come from the top of parent group Stellantis and was an edict passed down from chief executive officer Carlos Tavares himself. Just as DS does not own the licence of this new-look team, so too sister brand Maserati does not have 'skin in the game' with the Monaco Sports Group entity, which formerly went under the Venturi umbrella.
The way the DS Penske team will work is not a 100% copy and paste from last season but familiar faces will feature in the new operation.
Jay Penske will be the team principal, CEO and owner, while his loyal subordinate Nicholas Mauduit is the deputy team principal, team representative and executive vice president.
They are the two senior personnel from the old Dragon Penske concern, while three others have been kept on – Andy Hoadley, Tom Daynes and Tyler Sasseen join the existing mechanical crew which is headed up by Julien Thoby.
On the DS Performance side, Eugenio Franzetti will be a new face in the paddock as he moves across from DS Italy to take over team principal duties from Thomas Chevaucher, who stays as head of technical development of the Formula E programme for Stellantis Motorsport.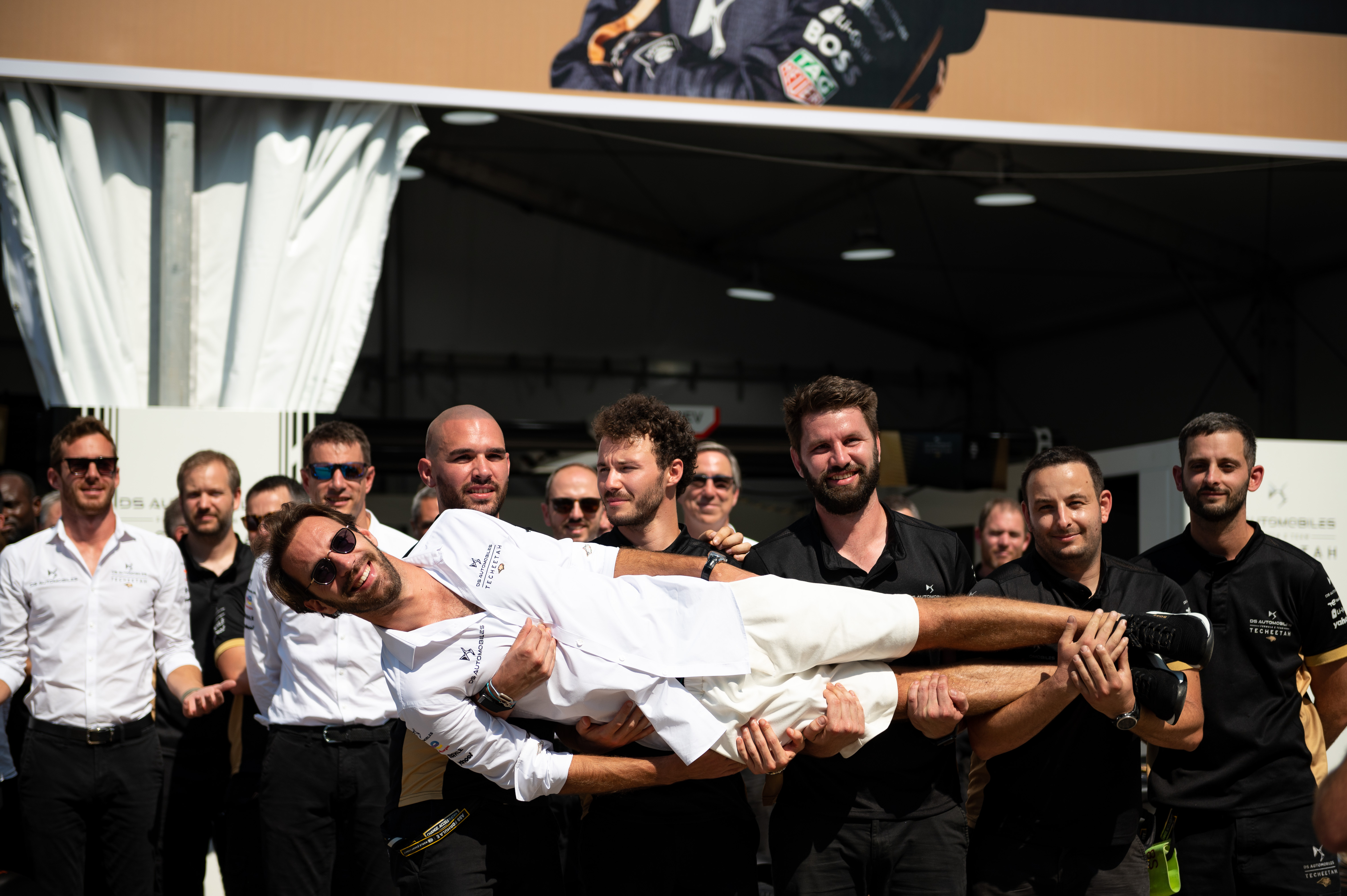 That will include overseeing DS' first time supplying its tech to a Stellantis relative – Maserati. This has been achieved through a specially written clause in the championship registration documents, and it allows Maserati to be acknowledged as a manufacturer even though it has the same powertrain as DS.
Franzetti described the new alliance to The Race as "a fantastic marriage with Penske, because at the end they have believed in the championship since the beginning".
"They have great experience; they can give us the experience of the track or the opinion of real life on track. We can give them the experience that we have done on the powertrain.
"It is perfect that you can see even in the livery because at the end it is the traditional shape of Penske and the traditional colours of DS Automobiles.
"The message that we are sending to the world is it's a family, we are working together and we are taking the experience of one from the other."
In that brood, and a lynchpin of DS Techeetah's success over the years, is Leo Thomas, who stays as racing director, while Nigel Beresford continues as team manager. Beresford was a vital management and engineering fulcrum of the original Dragon Formula E team from 2014 to 2018 before joining Techeetah.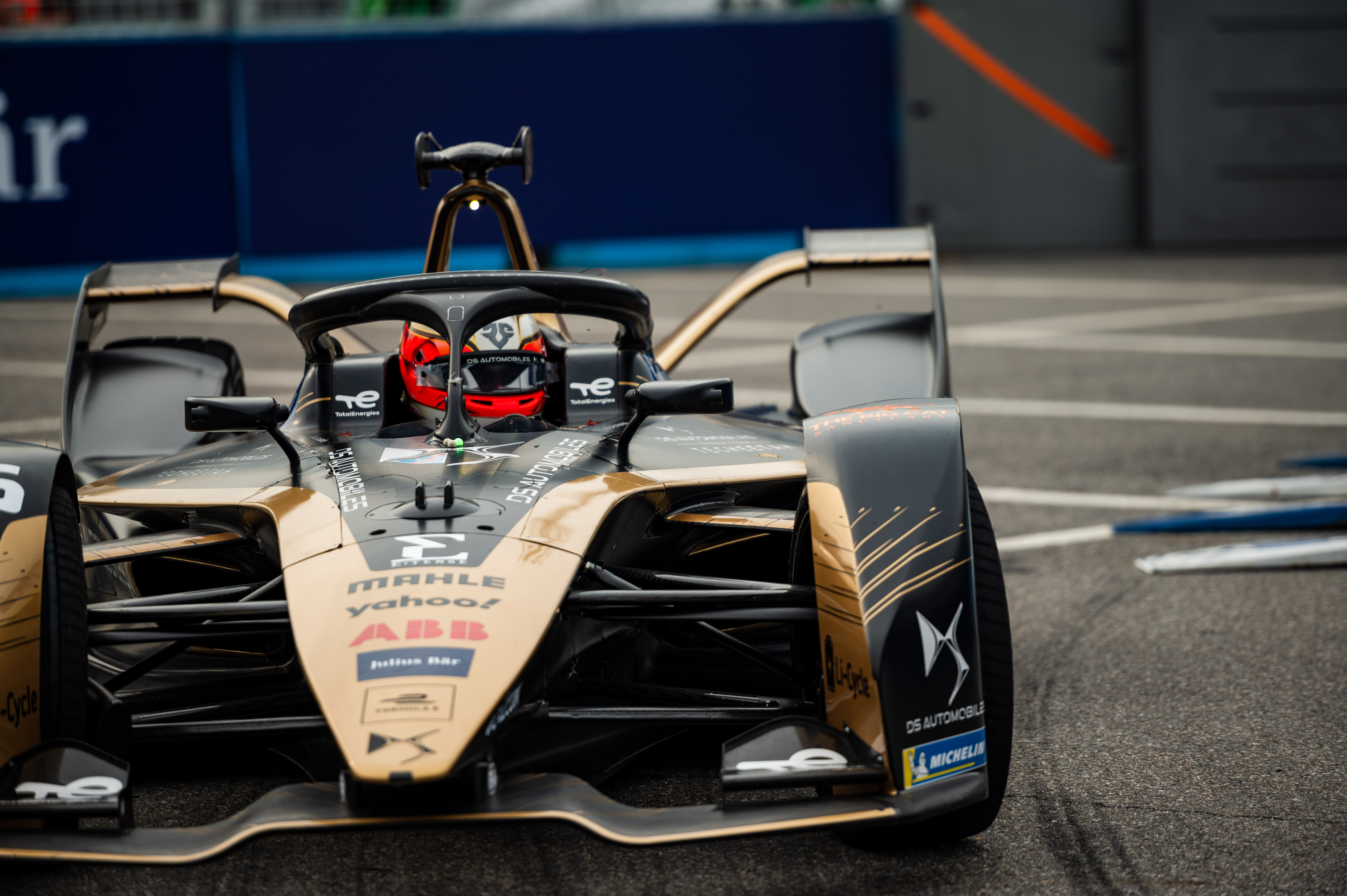 In parallel, the engineers and support staff will come from a wider Stellantis Motorsport pool structure too.
So far, so coordinated.
Yet there is uncertainty though on how some elements will fit precisely into a squad which has some impressive strength in depth.
As is his want because he owns the joint, Jay Penske has previously flexed an impressive trait for being less than shy and 'guiding' his drivers, sometimes with excitable fervour, through races on the pit-to-car radio. That is unlikely to happen in the new operation, although with Penske you never quite know.
The word is that DS has had a strong running period with its test and development car over the last five months. This element is run separately to the race team and it appears to have had slightly less disruption than some other manufacturers with the battery issues.
The driver line-up is probably the strongest on the grid. Vandoorne, a proven winner and champion joins a proven winner and champion in Vergne, and the reigning ace is hungry for much more.
"I have high ambitions and I think I have a team around me that is going to be capable of delivering good results as well," Vandoorne told The Race at yesterday's launch.
"But it's a little bit of an unpredictable one, because we've got a new generation of cars, and we don't know exactly where we're going to find ourselves compared to the competition.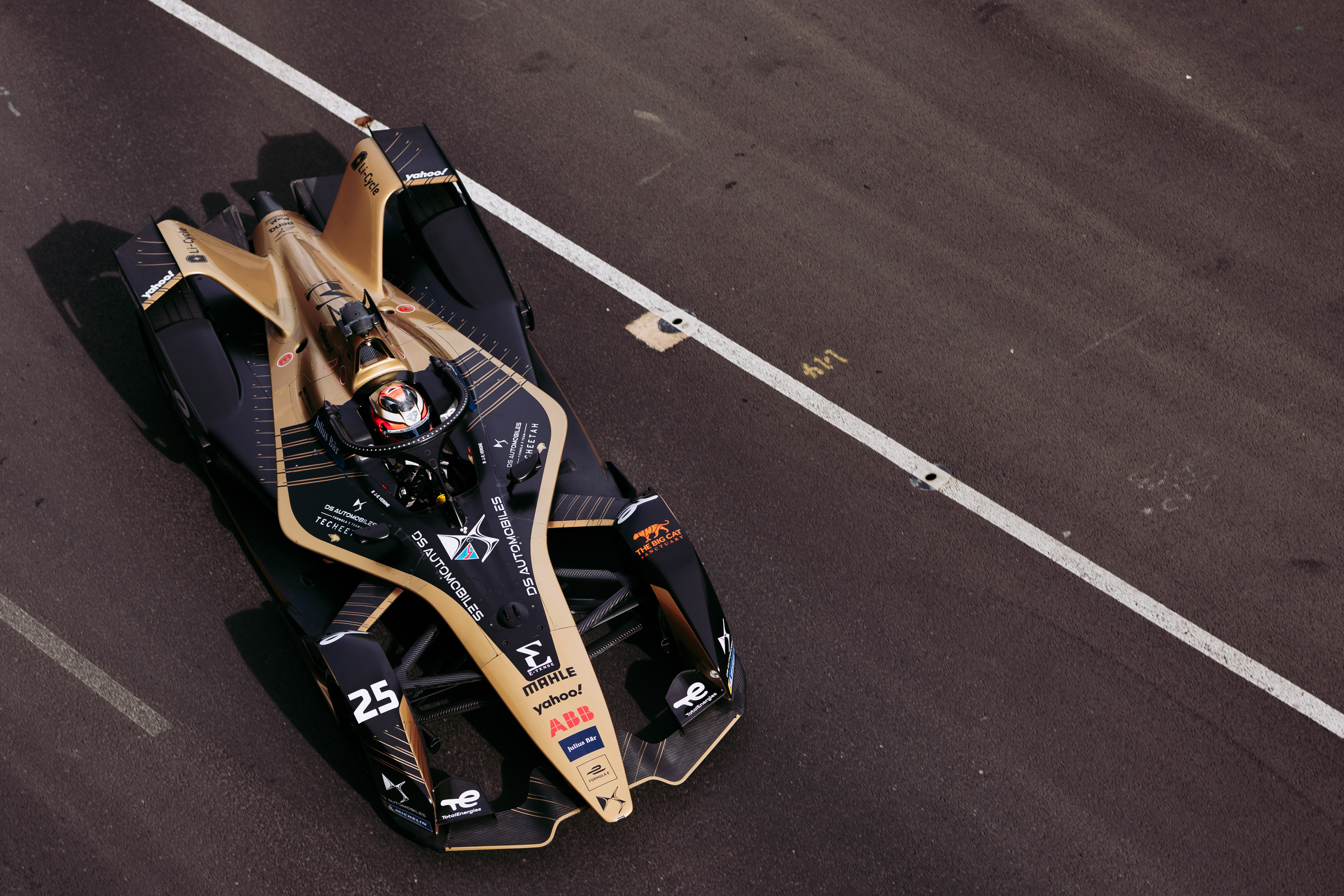 "Hopefully, we'll fight at the front and we have the opportunity to fight for wins and for the championship, but we'll have to wait and see.
"For sure, it's going to be close. Then it's going to be up to us, to maximise all of the work we've been putting in [in testing]."
The smart money is currently on DS vs Porsche, and additionally their customer teams Andretti and Maserati, to at least fight for supremacy in the early races. But as we know in Formula E predictions are usually fruitless, especially so with such a massive rules reset this season.
Right now, the vows have been read and the honeymoon period has already ended. DS Penske is in wedlock, it just has to make this work, and it must do so quickly.
It's not been easy so far. But what it does have in its favour is the core engineering and team management experience that should mean the black and gold carries on from where it left off at the front of the grid with Techeetah.
After the annulment of her marriage to Henry, Anne of Cleves remained a member of Henry's court, and actually outlived all of the other of Henry's wives and was treated by the King as a close and trusted friend. But their wedlock was the shortest of his six because reality did not match expectations, despite her probably being the most trusted of all of his wives.
History often repeats itself. DS and Dragon Penske are working flat-out to ensure it doesn't.