Some of Formula E's drivers and leading technical figures have backed the news that a secondary support brake system is set to be implemented as an insurance against potential accidents with the all-new Gen3 car.
The FIA confirmed to The Race this week that all cars will soon have the measure to more effectively manage the potential for accidents with the cars, which are designed to only have conventional brakes at the front. Rear braking happens via a combination of enhanced regenerative braking and a brake-by-wire system.
Formula E's 'Failure Mode and Effects Analysis' (FMEA) group, in which competitors share their knowledge to solve potential issues, recently set in motion the plan to add the extra safety feature after some accidents in private testing.
The plans are set to be outlined in more detail at this month's crucial three-day group test at Valencia.
FIA technical director, Xavier Mestelan-Pinon described the system to The Race as "a mechanical brake" which will be a "secondary brake system as required" but would only act "as a redundancy as part of the overall brake [system]".
Some Formula E drivers have told The Race that they back the decision and understand that it is needed while the ongoing development of the Gen3 continues ahead of the 2023 season starting in Mexico next month.
Several are known to have been concerned about the possibility of not being able to adequately slow down their cars in the event of a technical problem. In some accidents that have occurred in private testing this year, the driver has been unable to stop the car before an impact.
Formula E had several similar incidents in its Gen2 era. Audi driver Daniel Abt was hospitalised briefly at Mexico City in February 2019 when an issue sent him headlong into a barrier.
A similar incident suffered by Edoardo Mortara injured the Venturi driver in Riyadh in 2021, when his car careered straight on after executing a practice start.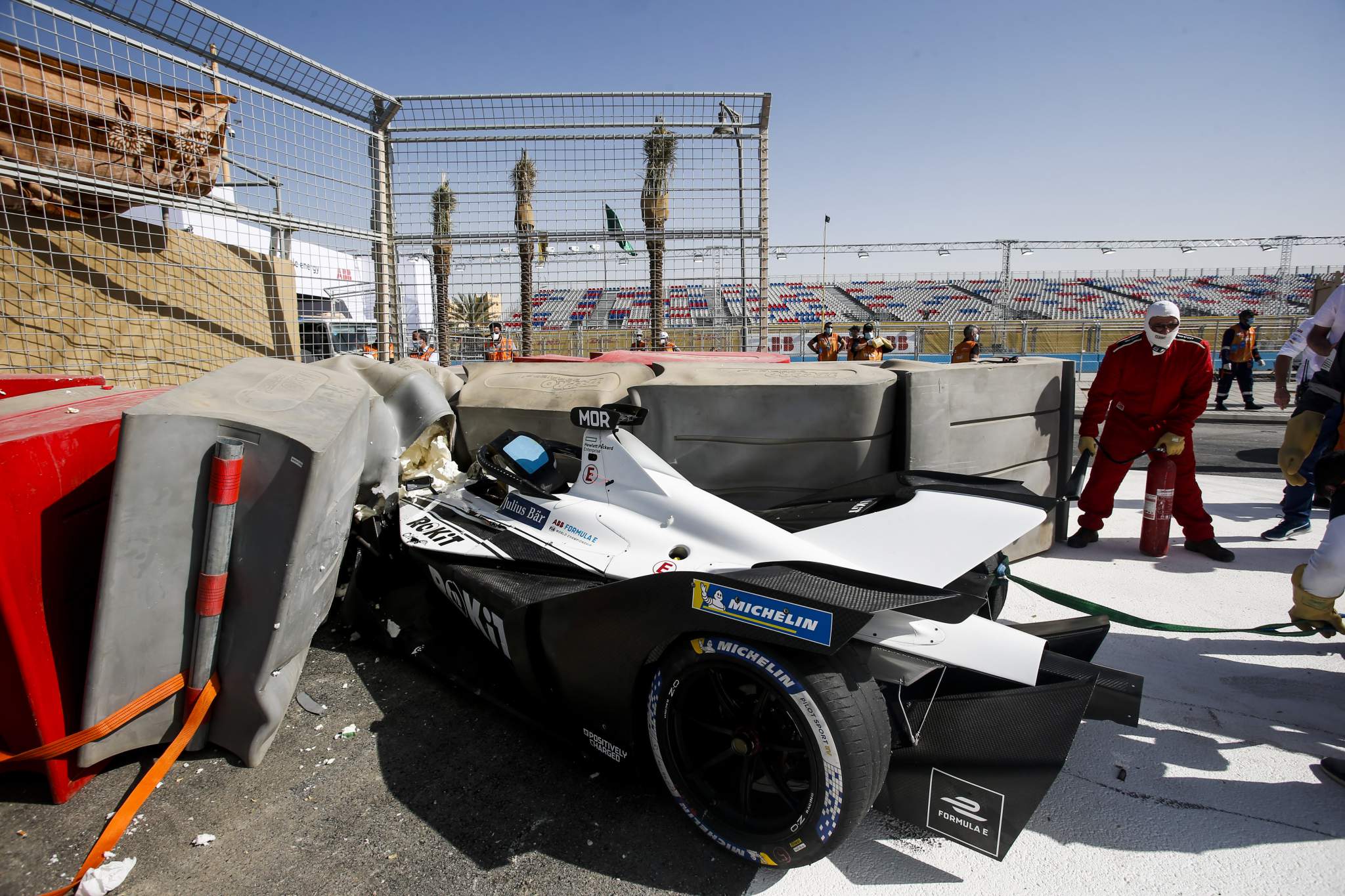 The possibility of beefing up drivers' brake options on the Gen3 car has been widely backed.
"These cars were designed with front brakes only, so it's there just in case anybody needs it, in case they have some form of issue, whether that be software based or hardware based," Jaguar driver Sam Bird told The Race.
"But it doesn't really affect me and how I drive the car, I'm still going to be trying to brake as late as possible."
Bird is among the drivers who has experienced a heavy crash in Gen3 testing.
His Jaguar team-mate and 2022 championship runner-up, Mitch Evans, believes the front-brakes-only design and enhanced energy regeneration was a "massive step forward technically, so it's quite a strong message to send",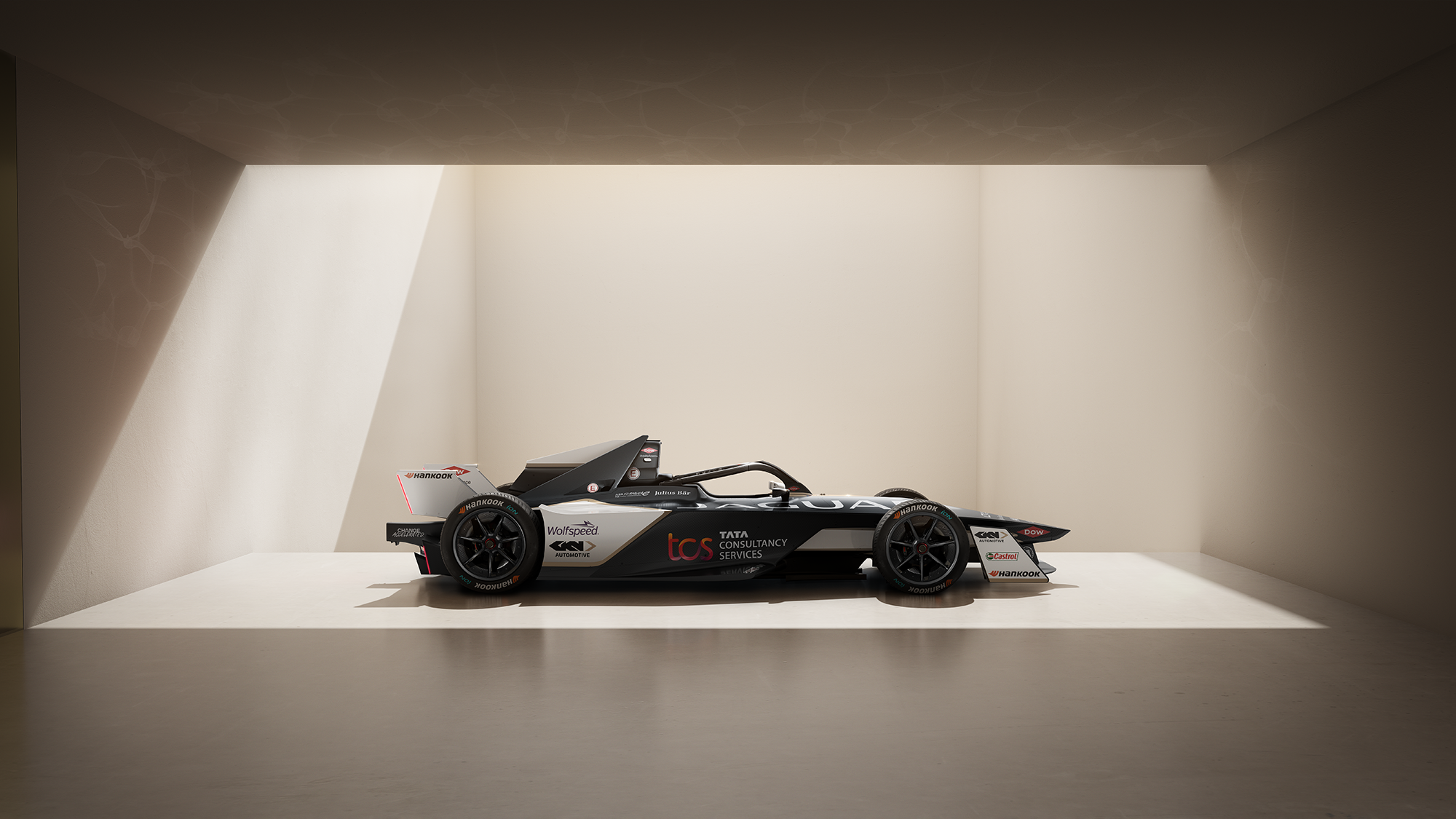 But he added: "That comes, obviously, with some risks. But this is why we now have the introduction of the brake [secondary support braking system], it's a bit of a parachute in case something happens.
"It's just a very early stage of something quite radical, and quite a big change within motorsport.
"To be the first car to run without rear brakes and have pure regen is quite a big thing."
It remains unclear precisely when the new system will be fitted to the cars, which go on a nine week logistics odyssey from the Valencia test in 11 days' time to Mexico City, Riyadh, Hyderabad, Cape Town and Sao Paulo for the season's first five events.
The FIA confirmed to The Race that the system could not be ready for the Valencia test and many teams are sceptical that it can be readied for Mexico City.
NIO 333's Sergio Sette Camara said that prior to the news that the braking capabilities and some of the incidents in testing left him "a bit concerned" but that he also "loved the fact that Formula E pushes the boundaries and pushes manufacturers to develop new technologies, with interesting rule sets, not only technical rules for the cars, but also sporting rules and different race formats".
"I think it's part of the championship identity," added the Brazilian.
"Sometimes it is normal that we need to take a little step back, just to wait for technology to catch up.
"I think in the future, we won't need these brakes. But for the meantime it's a very appropriate solution to keep the drivers and teams and everybody safe. So, I like the fact that these brakes are being implemented."
Jaguar's technical director, Phil Charles also believes that the work done to get Formula E to the point of being able to run a car without a hydraulic rear brake should be recognised.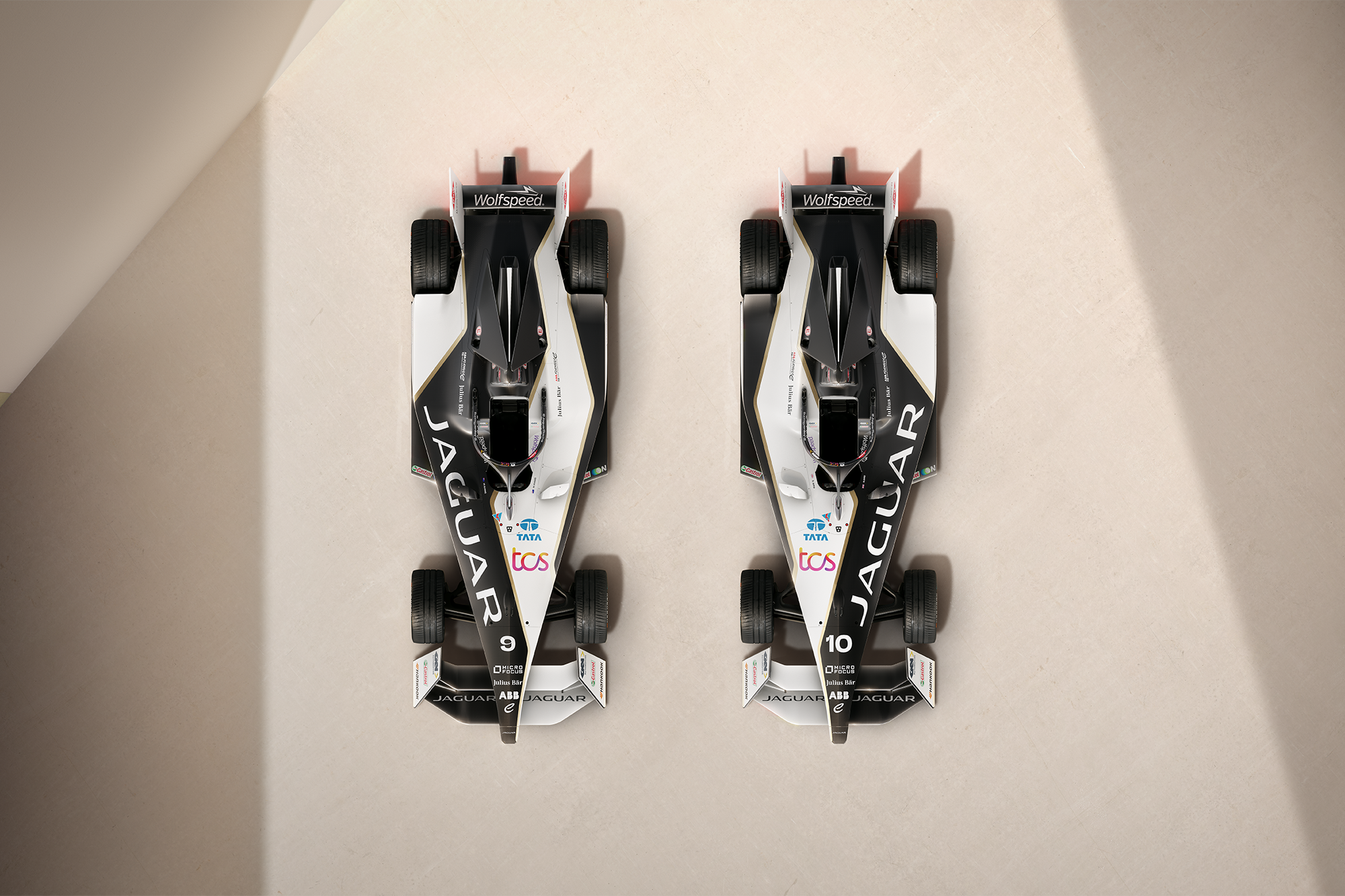 "It's absolutely always safety first," Charles told The Race.
"If you look and stand back at the process that we've gone through, we've gone through a really good process of evolving around the braking system that we've got.
"I think if you've identified something that you can cover off, why wouldn't you?
"That's the first point so let's put a very small system on the car that can, in a particular case, help you.
"But having gone through the process of living without brakes, we've gone through a big chunk of development, and it's worked pretty well.
"We've all done great work as a championship and as a group of teams to get this system in place that works without hydraulic brakes."
Additional reporting by Andy Stobart