Formula E's new Gen3 car has already had two real-time crash tests, with a pair of unrelated and sizeable, previously unreported, crashes having occurred during private testing in recent months.
The Race has uncovered that Oliver Rowland and Theo Pourchaire suffered significant accidents in testing at Mallory Park in the UK and the Calafat circuit in Spain respectively, although the two were several months apart and their causes were not related.
Formula 2 racer Pourchaire, who had been sharing initial testing duties on behalf of car builder Spark Racing Technology and the FIA with Benoit Treluyer, suffered a spectacular off at Calafat in the earliest phase of pre-homologation testing with the Spark-built development car in February.
Running in a camouflage livery, the car left the road at an unspecified point on the circuit and came to rest atop a sandbank adjacent to the track.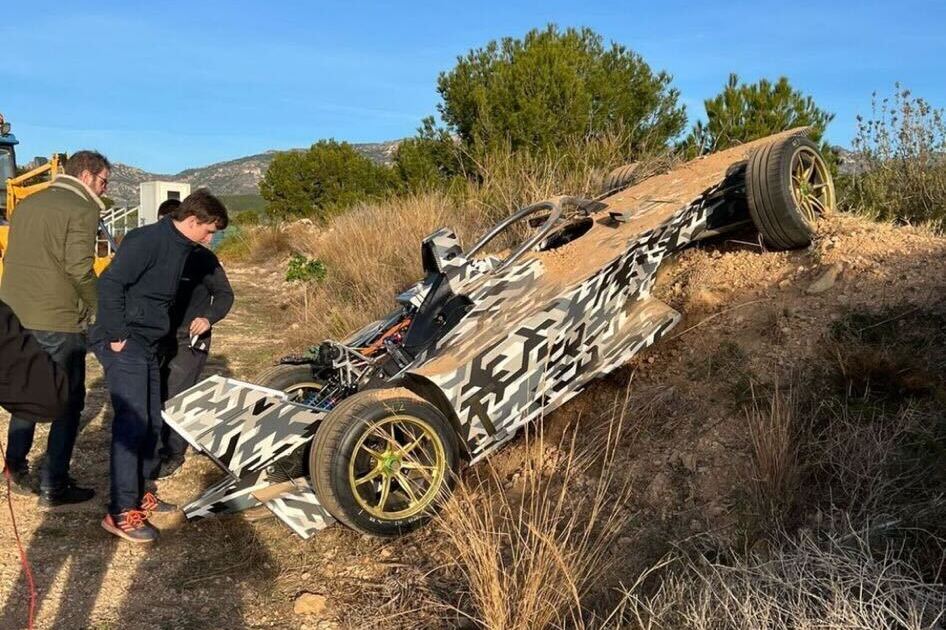 Details of the incident are sketchy but from the image above, acquired by The Race recently, it can be seen that damage to the car appears to have been relatively light.
The FIA explained details of the accident, and subsequent measures taken, in a statement provided to The Race.
"This incident occurred in early February 2022, so at an early stage of the Gen3 car development programme, with single supplied parts not yet fully validated," it said.
"The accident is a consequence of the loss of the communication between the car and the battery.
"Since then, a redundancy line has been implemented and the measure has proved its effectiveness.
"Manufacturers' test packs have all been integrating software and hardware updates and they have been successfully shown to function as intended during ongoing development testing.
"Development is all about putting parts to the test and fully evaluating systems under stress, particularly with a car as technologically advanced as the Gen3."
Rowland's accident occurred late last month when a shutdown of his powertrain caused him to lose control of Mahindra's test and development car, which was badly damaged in the accident.
"It was quite a big one but I'm OK, my ankle is hurting a bit and my back is a bit sore but I'm all right," Rowland told The Race in London last week.
"The problem was on our side. It was an issue that we'd had in the shakedown at Abingdon airfield and we tried to do some stuff to fix it because it was a recurring issue. It's not on the FE Gen3 car side, it is on ours.
"It was just actually really unfortunate where it happened because it happened at the fastest part, just before I braked for Gerrard's [the long right-hander at the start of the lap] and there was wet grass, so I didn't slow down too much."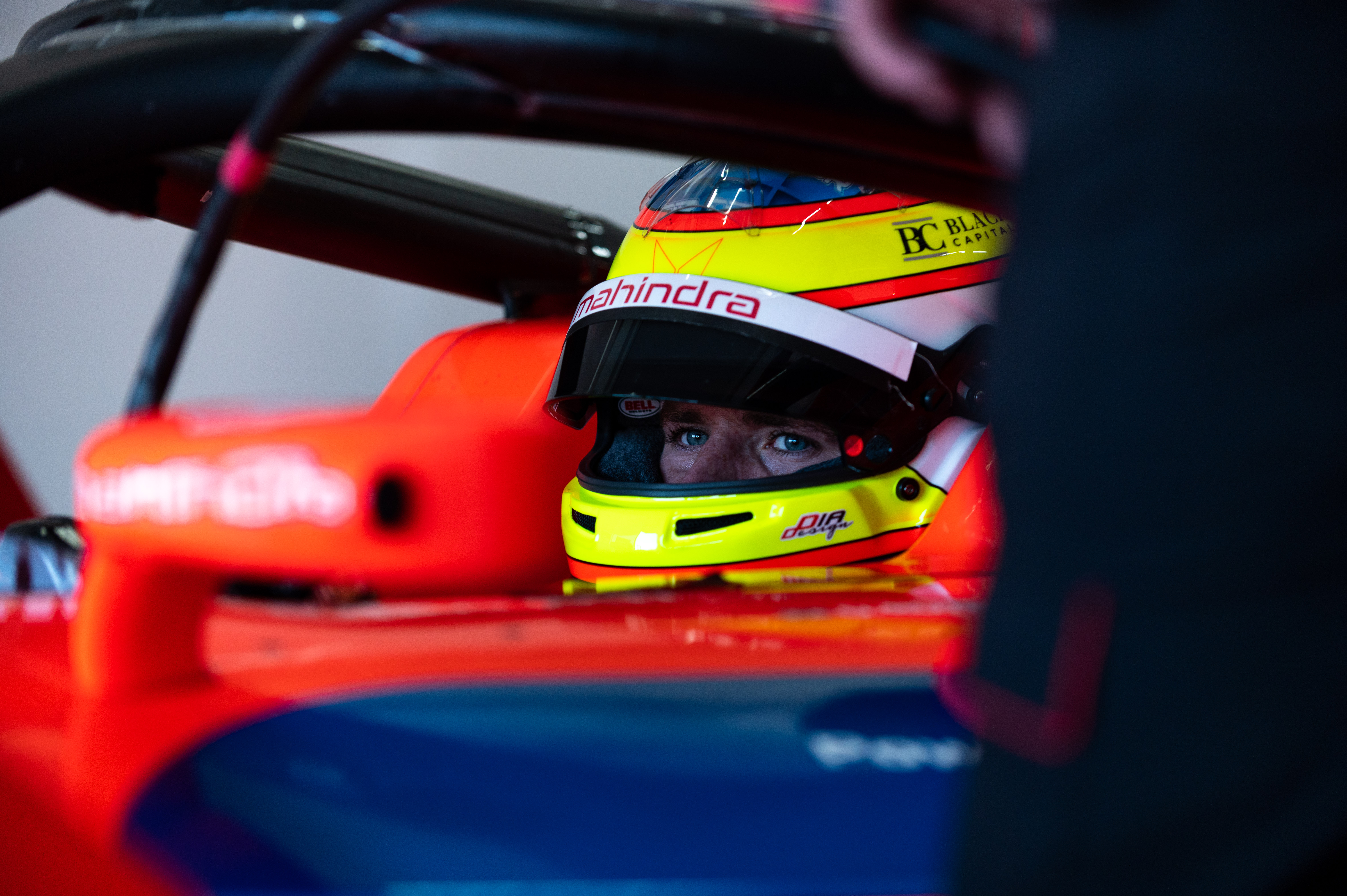 "I wasn't pushing too hard and obviously I wasn't at full power at the time. Had that happened in a different scenario it could have been worse."
Rowland's accident came in the same month where manufacturers have been addressing some issues with the spec battery system, which now has to manage increased power and regeneration.
The Mahindra driver emphasised the new technology was "tricky for everybody".
"It's new so you have to risk it sometimes, but it does seem that maybe there is a bit of work to be done but, honestly the problem I had was on our side, so I can't say anything against the actual design, etc. We know our issue and there is a fix coming."
He also said that, far from being concerned about the increased speeds on street circuits, he is relishing the challenge.
"I know a lot of people that are worried about the speed and the tracks but it excites me," he said.
"Of course, we need to look at it from a safety aspect as well and make sure we're not putting ourselves at unnecessary risk, but from a driver's perspective I trust Formula E and I trust the FIA.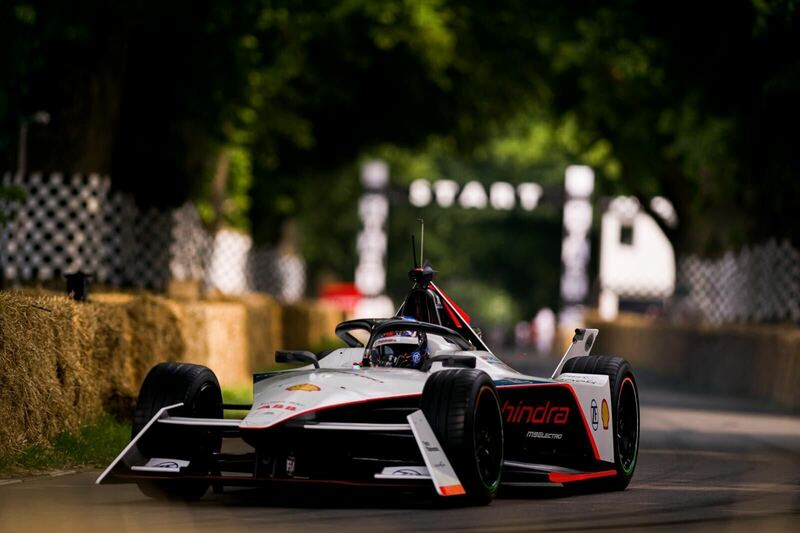 "I think the cars are going to be mega and to drive they're going to be a huge challenge.
"I do think with the power and the new tyres it's going to be challenging to drive, but at the same time it's going to be fun as long as everything is safe."
Testing of the manufacturer Gen3 cars continues this month, with all six brands – DS, Mahindra, Porsche, Nissan, Jaguar and NIO333 – set to attend a group event in Italy.
DS, Nissan, and Porsche are known to have had recent problems that curtailed some of their running, with Porsche's Andre Lotterer denied a chance to sample the car for the first time in Spain.
"I was supposed to [drive the Gen3 car] but then there was a last-minute issue with the battery, so we had to cancel," Lotterer confirmed at the London E-Prix last week.