A tidy gauge for how challenging Gen3 is going to be for Formula E teams next year, over the course of the season, is to get a feel for the smorgasbord of technical understanding via an experienced engineer.
Jaguar TCS Racing's Phil Charles has experience in pre and post-hybrid F1 with Renault and Toro Rosso, and he is ideally placed to quantify those asks already experienced and those stretching out ominously ahead.
"The first time we had KERS on the [F1] car in 2009, that was a big one in terms of a challenge," Charles tells The Race.
"I would put this one fairly high up and possibly the highest in terms of an outright challenge. This one with Gen3 though is certainly a big multi-faceted step and I'm really proud to be in the championship that's pushing technology hard, because it's just really cool and relevant in lots of ways."
Manufacturers began their Gen3 programmes in the second half of 2020 and their sim programmes were working overtime long before they knew the intimate quirks and foibles of the Gen3 car, which they received in May.
A month later saw the first track tests, and although there was interruption via some expected and some not-so-expected problems with spec parts supply, it has been a knowledge acquisition phase like no other. If there was an American manufacturer in Formula E they'd tell you it was 'drinking from the hose' all the time.
Here, The Race looks in depth at some of the key skills teams and drivers will need to succeed in the Gen3 era from a technical and operational standpoint.
To make 'three' their magic number, Formula E teams have to get on top of a multitude of challenges, and fast.
Riding the 'Loop'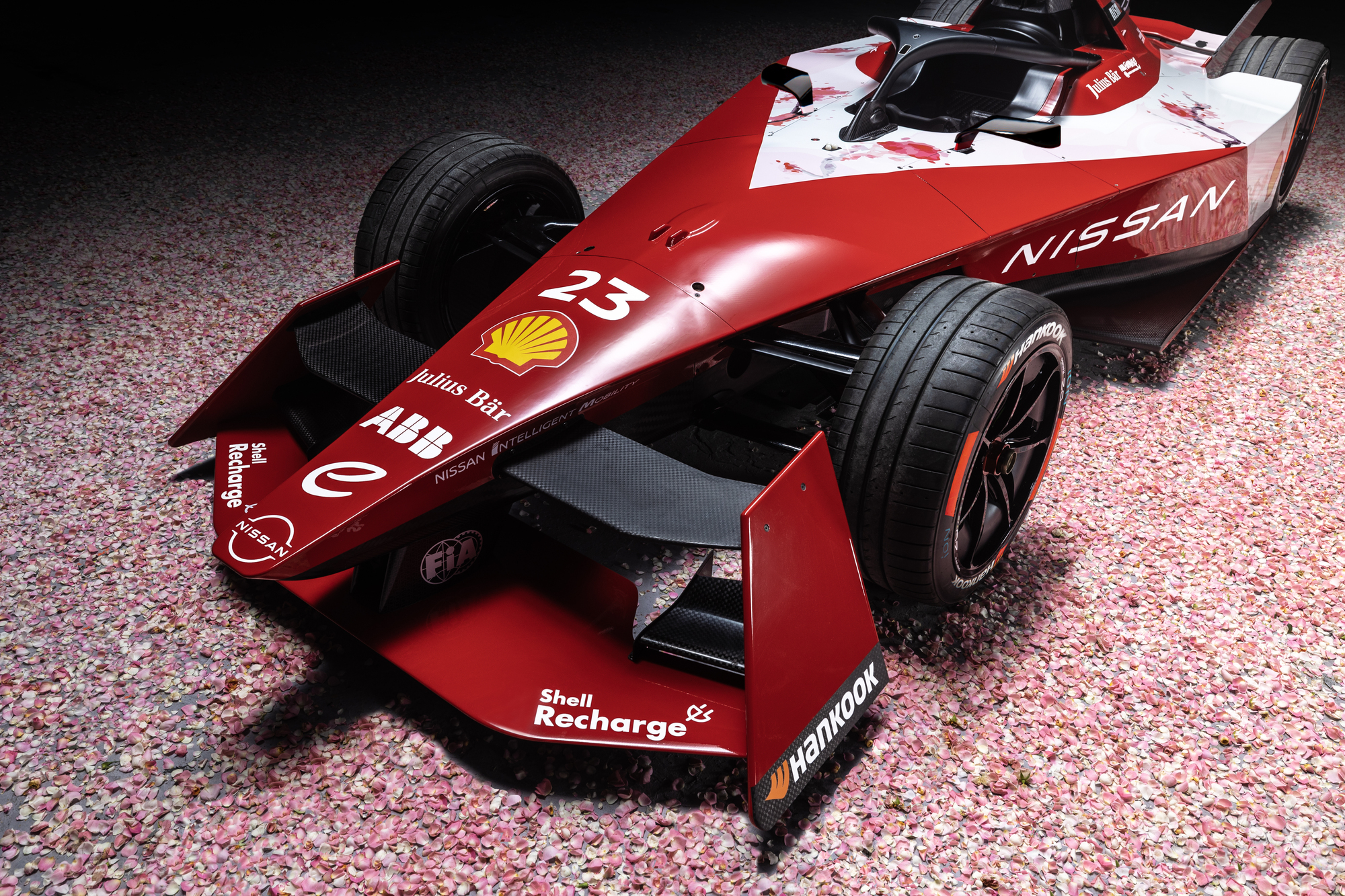 If you think in hard, cold logical ways, which many engineers of course do, motorsport is all about loops.
Even the cars come back around again, although there are always some exceptions!
It's the same for the flow of information and the engineering cycle which runs loosely to absorb, study, practice, adapt and execute processes.
For Gen3 that is magnified by several new parameters, one of these is how the MGUs have developed. The extra 100kW of power will test each MGU to the fullest.
"You start off and you work out that if I use it in this way, the car brakes pretty quickly, and that's great," says Charles.
"But then you start to try and tune it and then you realise that it might not complement the rear axle particularly well.
"So now you try to maybe compromise on its absolute peak performance. But to make it blend or work in harmony with the rear axle, suddenly the braking starts to get better, you learn something new and then have to go back around the process again and feed that back in.
"Then it shifts again. Now you've got the tools that allow strong rotation of the car, and it might work in a different way to do that. So suddenly, you have to loop back around again."
This is complicated further by teams having to use some initial knowledge of what it has discovered and perhaps even a little guesswork in the initial suspension designs that might not have anticipated all of the improvements and developments made in the overall tech package.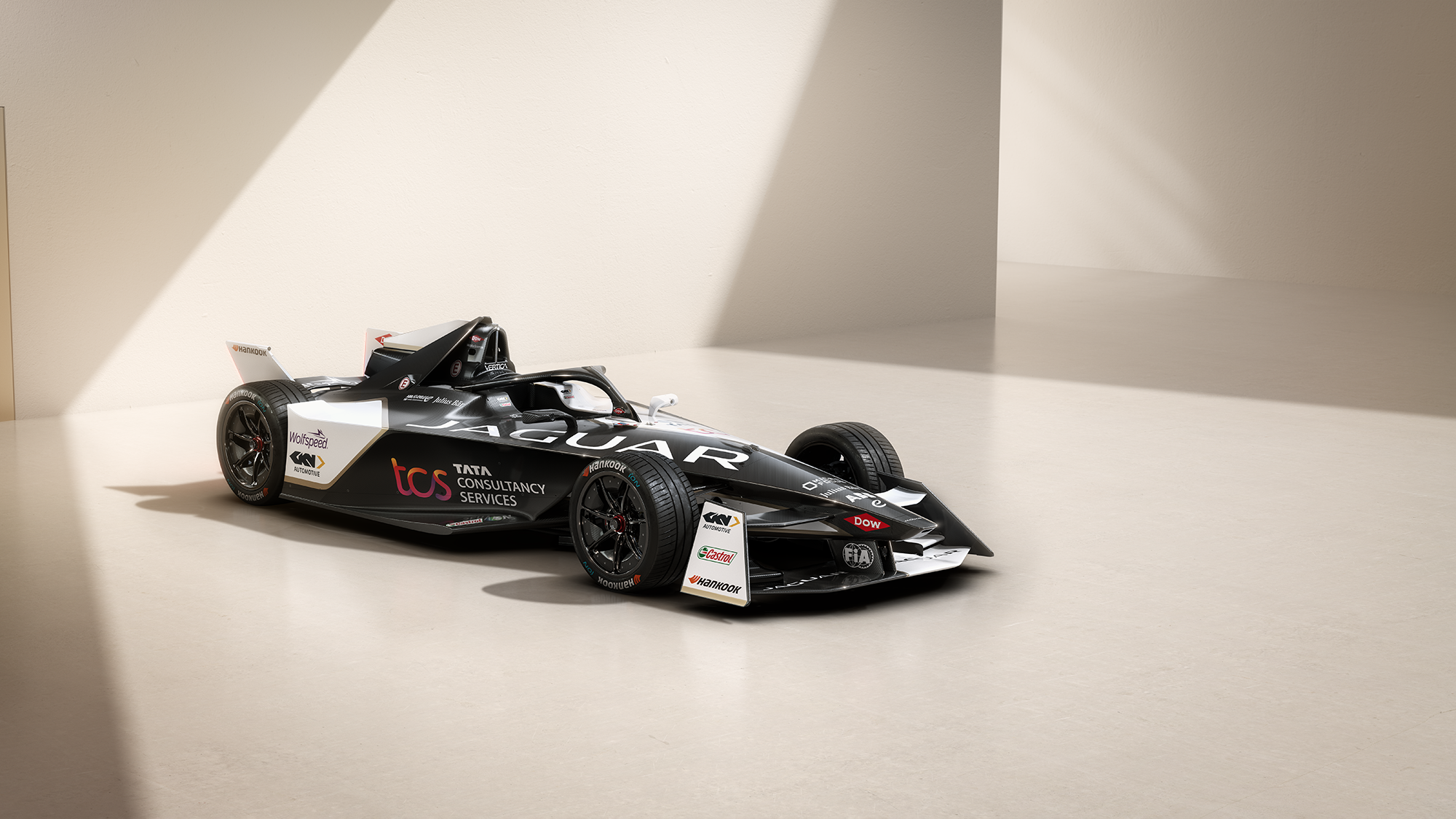 Mapping is a much-unheralded part of Formula E, perhaps because it is a pretty dry subject matter to most people.
But mapping is a crucial part of the massive rate of development, and all the time, as Charles explains, it's feeding back around again in an almost never-ending loop. All of the Formula E cars systems are hard to bring together and therefore it challenges the teams greatly.
The integration of bringing all these complex systems together and getting them to work in a short time period is a major headache for the technical managers. But it is one that is as rewarding, as it is frustrating.
"I found it quite interesting that occasionally we test with other teams when you're on this massive ramp rate," explains Charles.
"So, if I test with a team today, and they've just done one more test day than us globally, you look at it and go 'wow'!
"Then you go off and do two test days and join up with them when they've only done one and they look at you and go 'wow'.
Because it's just such a massive rate of change. It's absolutely really interesting from a technical point of view. "
That infinite loop will keep evolving through the season and it will be amplified in the early phase of the season especially. That's when surprises are anticipated track to track and the dark horse or underdog can really embarrass the established stars.
Fresh Rubber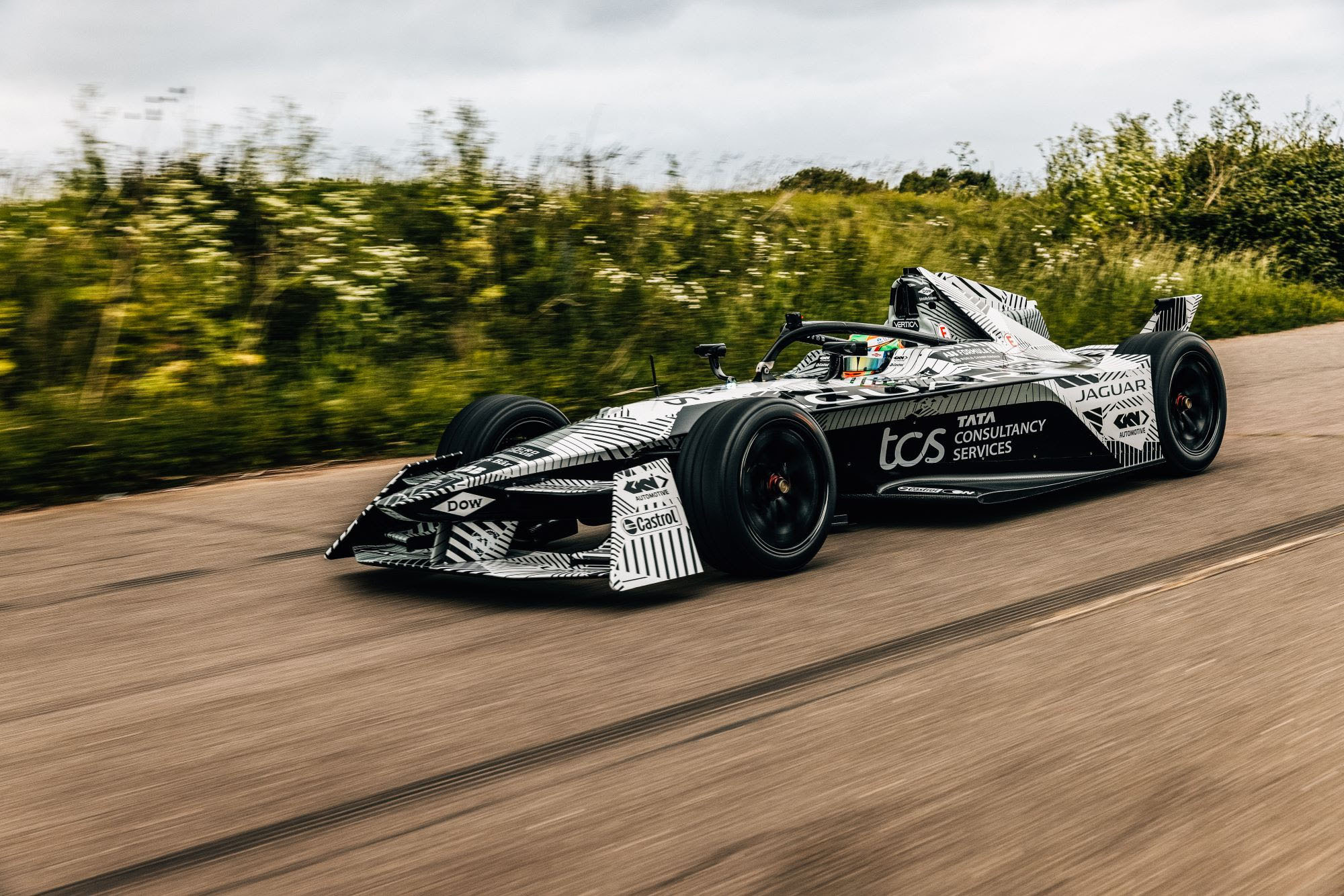 There was a lot of deliberation around the confirmation of the final spec of Hankook tyre which only came in late October.
The reasons for this were numerous and ranged from a vast difference to the previous Michelin product, question marks on how they performed in certain conditions and whether or not they recovered from the inevitable locking episodes that are part and parcel of the unique braking characteristics of Formula E. But most of all it was the grip level.
There was a great deal of relief in keeping the precise spec that had been tested with. This was because the deliberations of changing the compound, and others were certainly being tested in September and early October, would have caused a huge amount of disruption to manufacturers.
"We'd done a lot of work down that route (the original spec), so if we'd have interjected with a new tyre, at that point in time, it would have been a big change in a lot of ways," said Phil Charles.
"I was quite relieved. Of course, you want the best of everything in the championship where you can, so we were really open to trying it.
"But there is a bit of relief when at that point in time the learnings that you've taken already continue, rather than having to reset and go again.
"I actually think the tyres have been pretty good, I'm really pleased with them," added Charles.
"It's different from the Michelins obviously. It's got a very different working range. But really we're all still learning about them."
Generally, reports of Hankook's products were, and still are, quite mixed. A bunch of drivers took an instant dislike to them, while some technical directors and engineers thought it had done a decent job in difficult circumstances.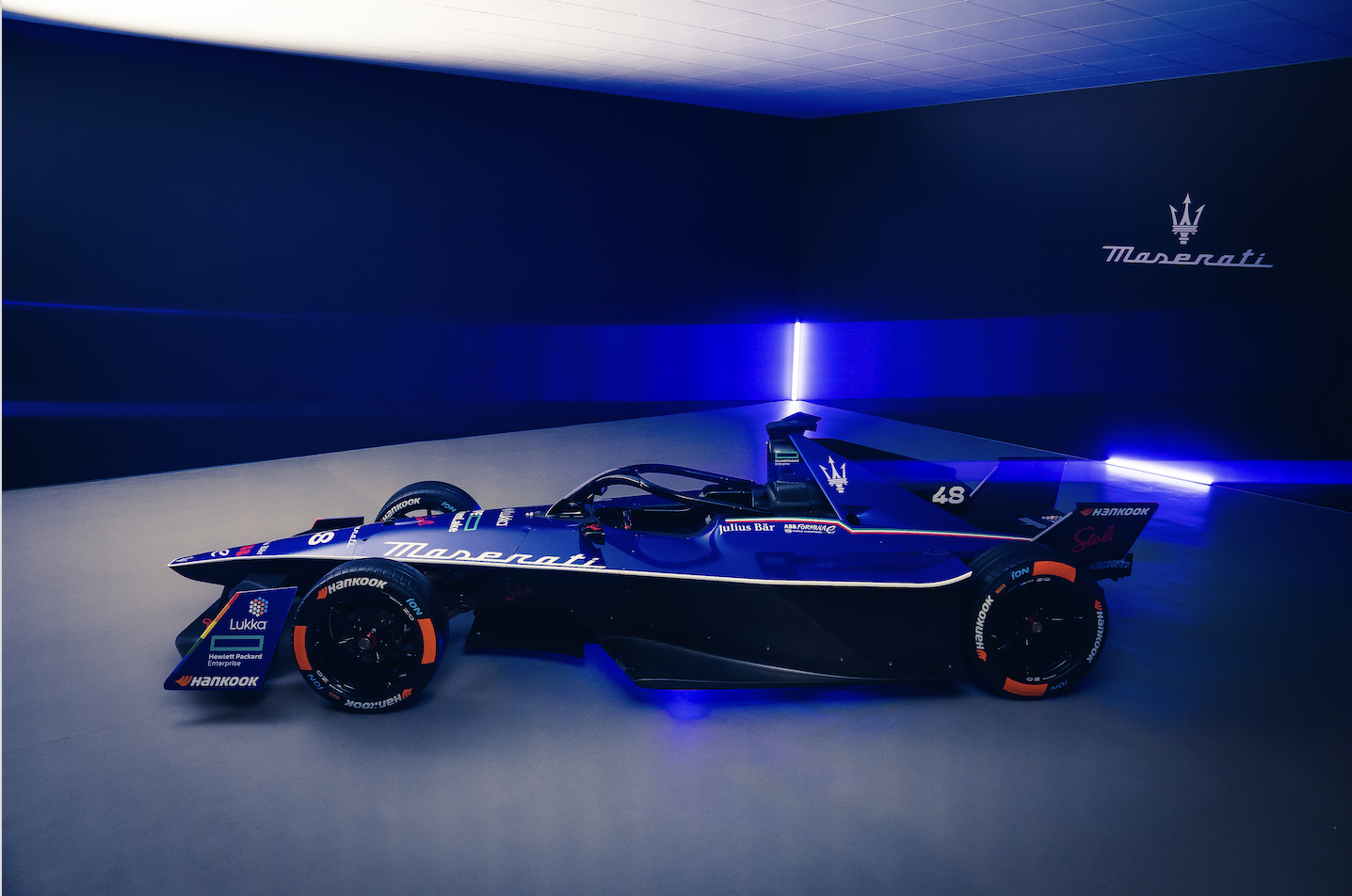 There is little doubt that, like a lot of aspects of Gen3, the development was compromised by the battery cell change disruption and other reliability fact-finding tests.
The drivers are getting used to the rubber now but how it will perform on the wide variety of asphalt, concrete and city roads at a large variety of circuits is still something of an unknown.
DS Penske's Jean-Eric Vergne told The Race that the change from Michelin to Hankook has "changed a lot the philosophy of what the tyre is able to handle."
"With the extra power, which is difficult to handle in a way that you have got a lot more wheel-spin with this car, while last year going out of the corner you go just flat out, in this case, you have to really watch it.
"This is something quite different from last year's car.
Mastering the brakes via mastering both axles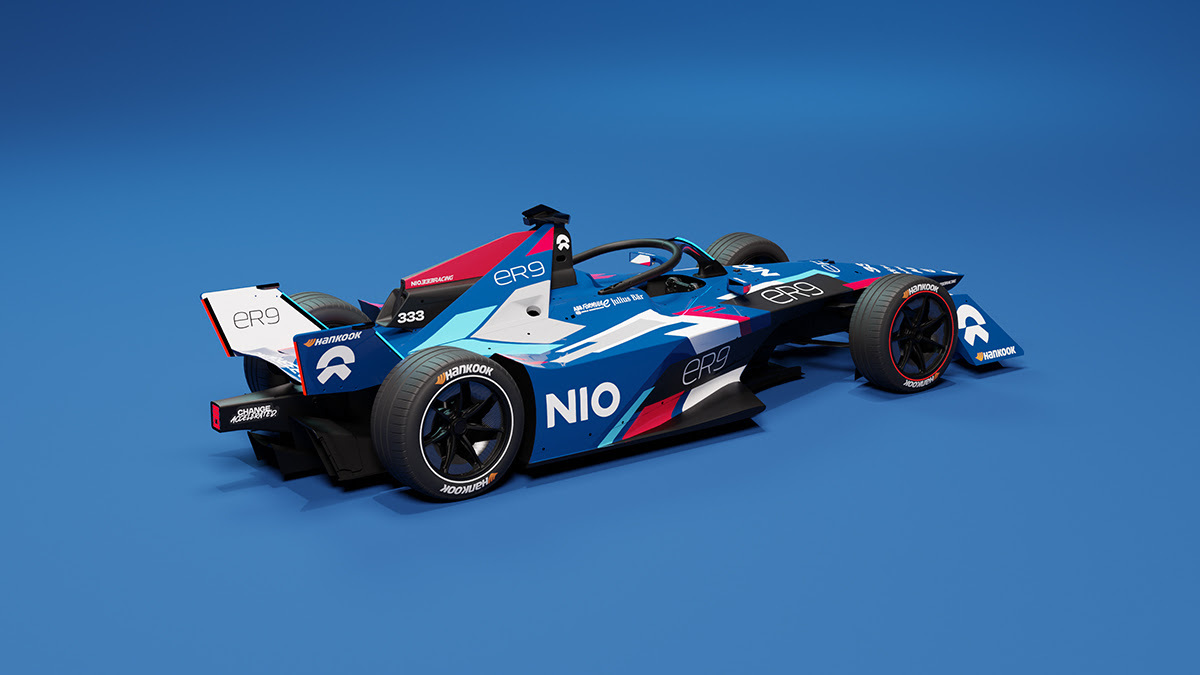 The addition of a second (frontal) spec MGU to Formula E cars will change the braking game in Formula E in 2023 and beyond.
This fact will throw curveballs to teams and drivers ensuring that different skills are needed from both in terms of how they use the brakes and regenerated energy to develop race management methods and cornering techniques.
The way the drivers are braking now, to optimise around the two axles, is quite different.
The vehicle dynamics have also changed greatly, because suddenly now having both axles available means that drivers will be able to experiment with each.
This will see an element of dexterity and understanding, which can be nurtured depending on how quickly the driver and their team get on top of it.
Effectively it will give the teams much more control to change aspects of the car's behaviour and allow a greater 'corridor of certainty' (to reverse swing an old cricketing expression) and enable much more scope for exploring the car in relation to the circuit during and between practice sessions.
Just as Gen1 to Gen2 saw the changes be the downfall of some driver's style and suitability to the feel of the car via the tyres and other vehicle dynamic influences, Gen3 should be much more welcoming.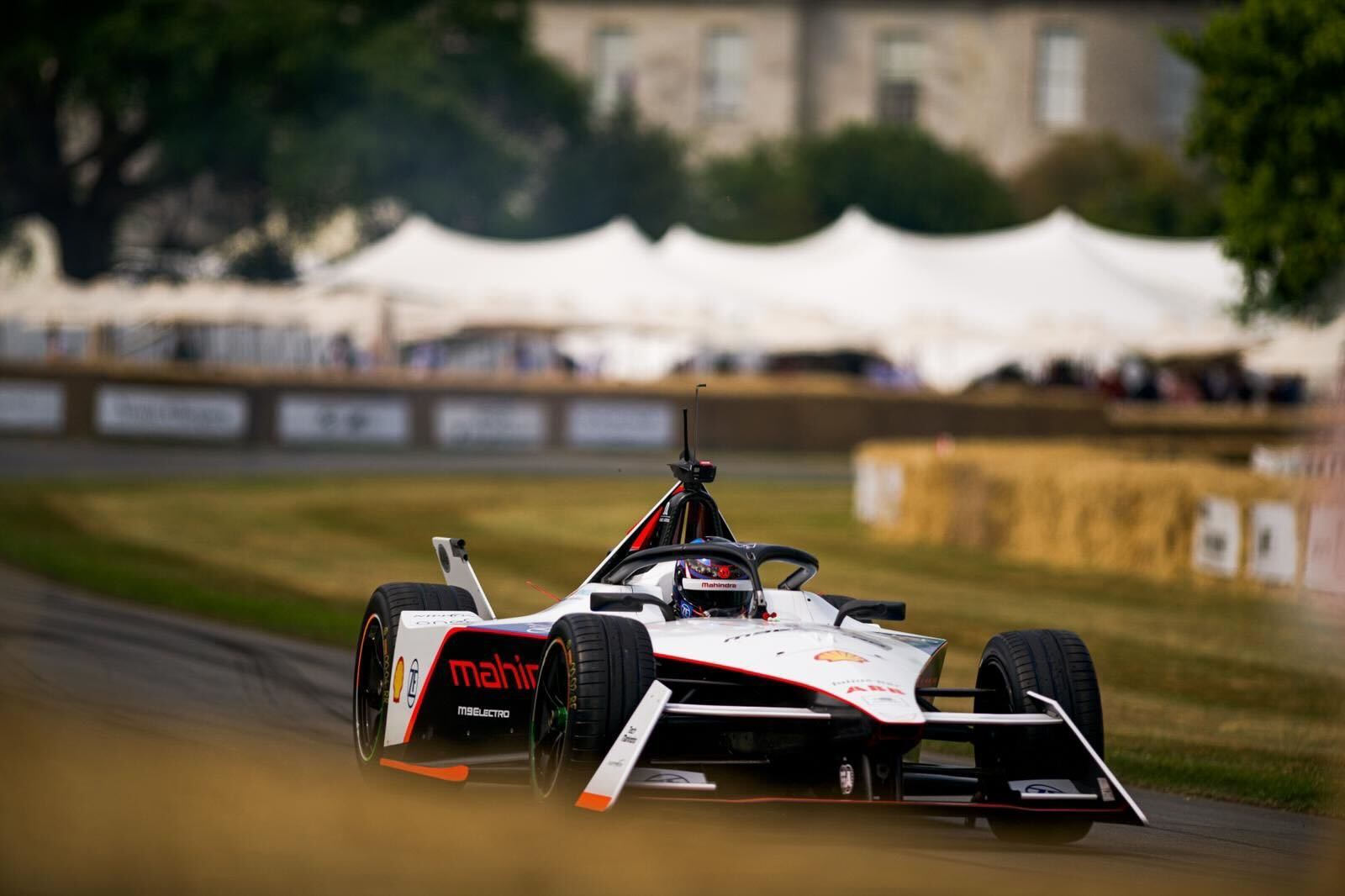 For some the early indications are promising.
"I've actually really enjoyed it, it's kind of catered more towards my driving style," Jaguar driver Sam Bird told The Race.

"I feel like you can hit the brake pedal harder, rely on the systems a little bit more. I feel like I've got a bit more feedback through the pedal.
"So, I'm pretty happy with the way the braking on my car's going to be honest."
According to Bird's technical boss, Phil Charles "the more power there comes the more ability to play with rather than just being set on braking set-ups."
"Because the brake pressure is with a linear ratio linked to the front brakes, we've got the ability now to shape that braking and that helps to rotate the car and it helps with the dynamics."
This will certainly change the approach drivers will have in carrying entry speed into corners and should enhance entry stability.
That's because it will be directly linked to what the driver is playing with 'tool' wise in the cockpit as they approach and go through the braking phase.
We will hear lots of drivers talking of optimising their approach to attacking a corner from brake to apex. Shaping the front brakes and using the brake-by-wire in harmony with the two axles will be the key area where time is found in Gen3 Formula E racing.