Formula E team principals have backed the safety measures being taken by the FIA to help contain cars that have system shutdowns which affect braking capability after several accidents occurred in pre-season testing.
The Race revealed earlier this week that a fast-tracked introduction of a secondary solenoid-activated system is being targeted for the next event on the calendar at the end of January in Riyadh.
It comes after significant pressure was applied by manufacturers, teams and drivers to get what is effectively an emergency brake added to the cars.
This is because in some of the accidents drivers were unable to apply effective retardation before impacts, leading to worries of similar incidents occurring in race weekends.
The FIA confirmed in November that a secondary system that can aid braking before an accident plays out via a systems shutdown was being targeted but advised it might not be available for the first few months of the championship.
The pressure on the topic accelerated after Buemi's accident in Valencia, as well as several episodes that did not lead to impacts with the barriers. Drivers are known to have spoken to both FIA and Formula E officials about the issues in order to get sufficient resolutions for the start of the Gen3 era.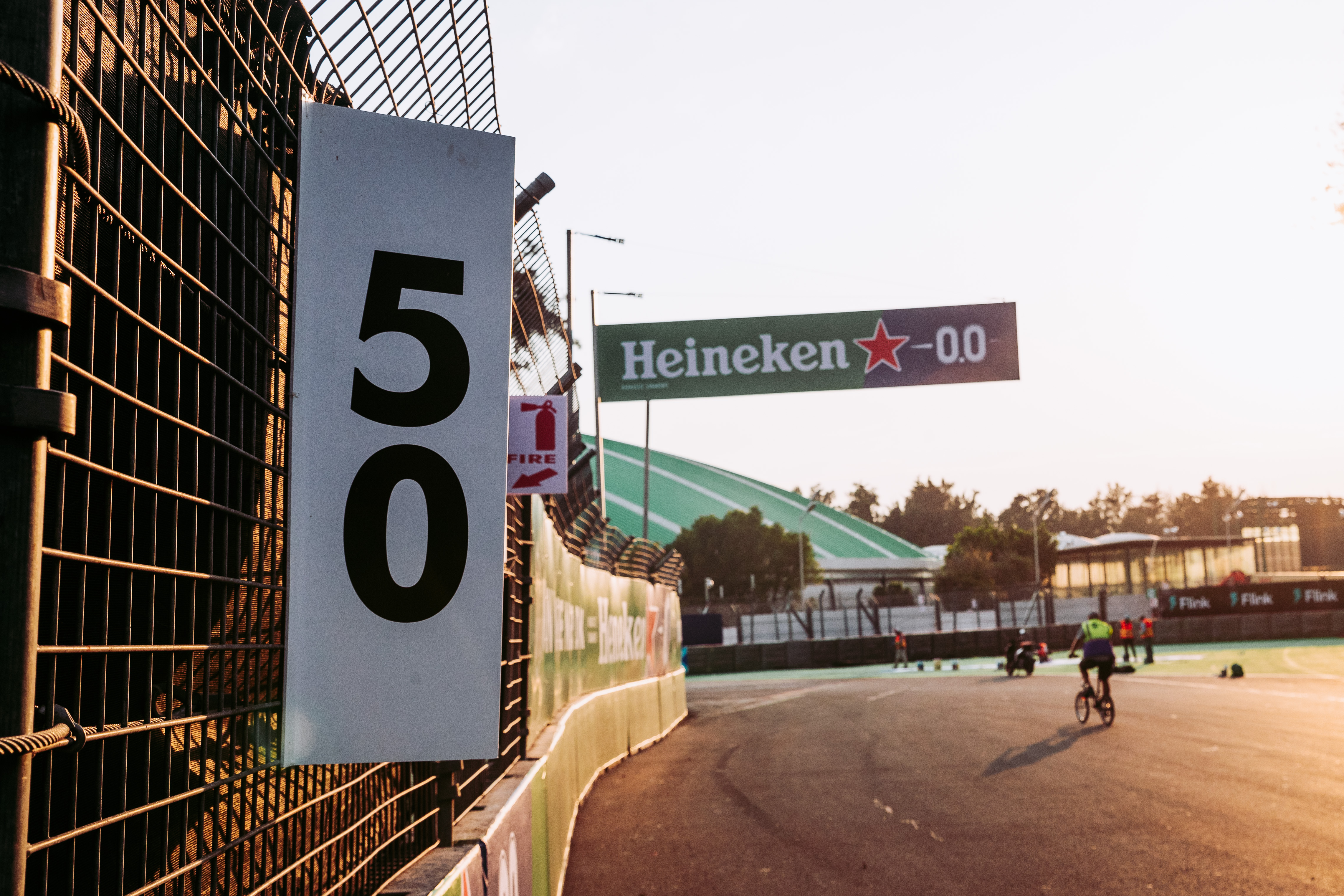 Additional Tecpro barriers have been installed at the Autodromo Hermanos Rodriguez this week, although some of these were always going to be part of the make-up of the circuit due to the increased straightline speeds of the Gen3 cars anyway.
Several team principals opined to The Race in Mexico City that they are largely satisfied with the measures being put in place.
Envision Racing's Sylvain Filippi commented for the first time since Buemi's accident in testing at Valencia last month, saying that the issue that caused the incident was "just a car system failure, which can happen quite regularly, even in Gen2″.
"But of course, with this car [Gen3] if you have a system failure in some cases you lose the regen, if you lose the regen you have no brakes," Filippi told The Race.
"He [Buemi] wasn't so lucky because even though it was a relatively low-speed corner, there was a lot of gravel which means he couldn't decelerate that much."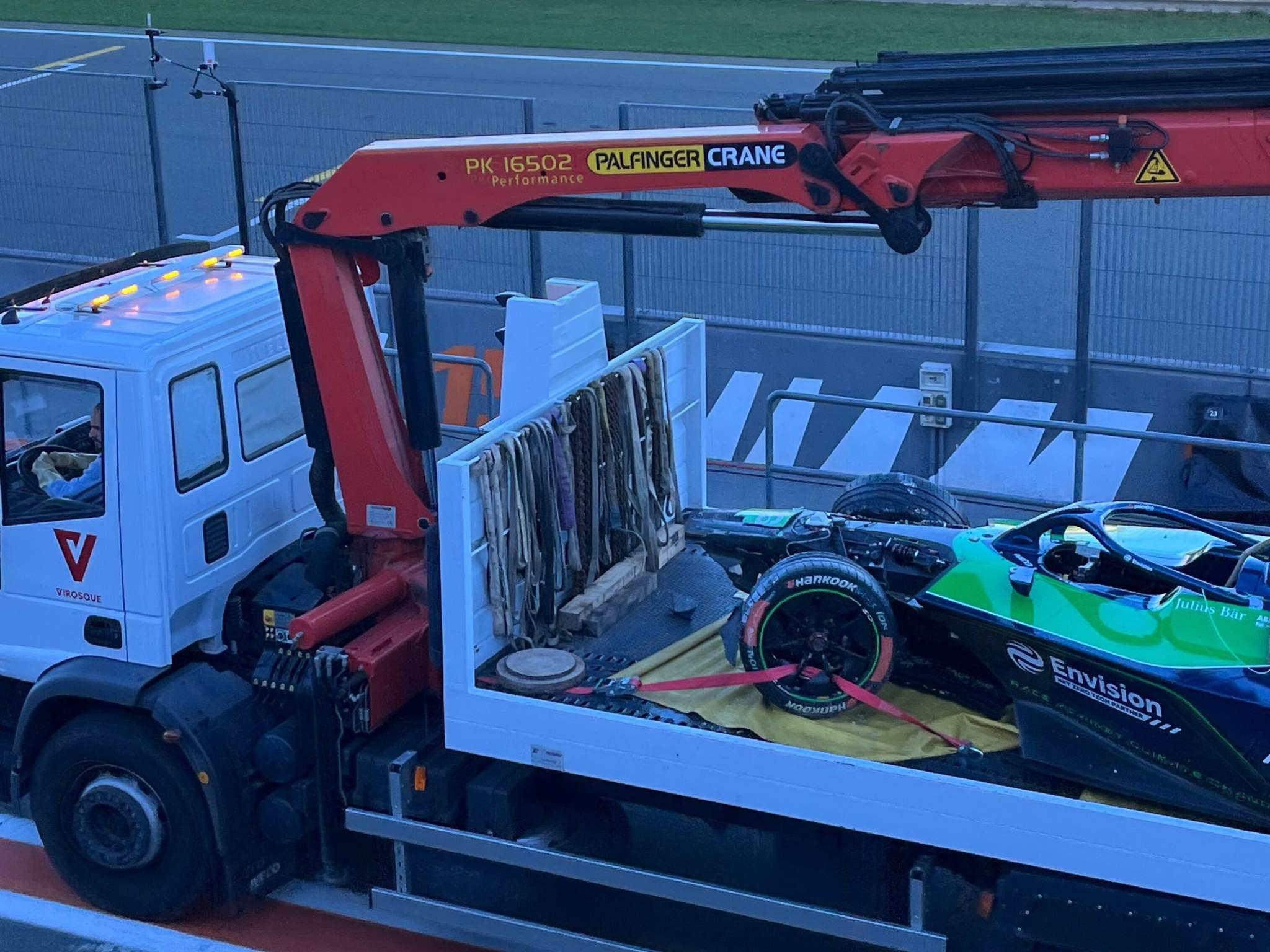 The resulting contact with the barrier cracked Buemi's tub and forced the team to repair it prior to it being freighted to Mexico City, where it is believed it will be used as a spare.
Speaking to The Race specifically about the implementation of the secondary braking system that is being developed, Avalanche Andretti's Roger Griffiths said that he had "confidence that the emergency braking system will be on the car, from everything I understand".
"It's not a comfortable situation to be in, because at this point anything could go wrong in the supply chain," he elaborated.
"We have yet to fit a system to a car and understand how it works. So, I think there are a lot of things that need to go right, but I think there's enough attention on it that hopefully all of the possible worst-case scenarios will be avoided.
"Hand on heart, do I know if it's going to be there? No. Is there anything that they can do? Maybe not.
"But I think we have to look at it and I'm sure the FIA looked at how the car would behave in the event of a failure or a malfunction of the regenerative rear brakes at Saudi and what may or may not happen."
Before any of that, though, Formula E will be hoping for an incident-free weekend in Mexico.
NEOM McLaren's Ian James highlighted the "huge amount of expertise" within the FIA, adding that he thought "the right steps have been taken in that sense, especially the fact that we're here on ostensibly a permanent circuit".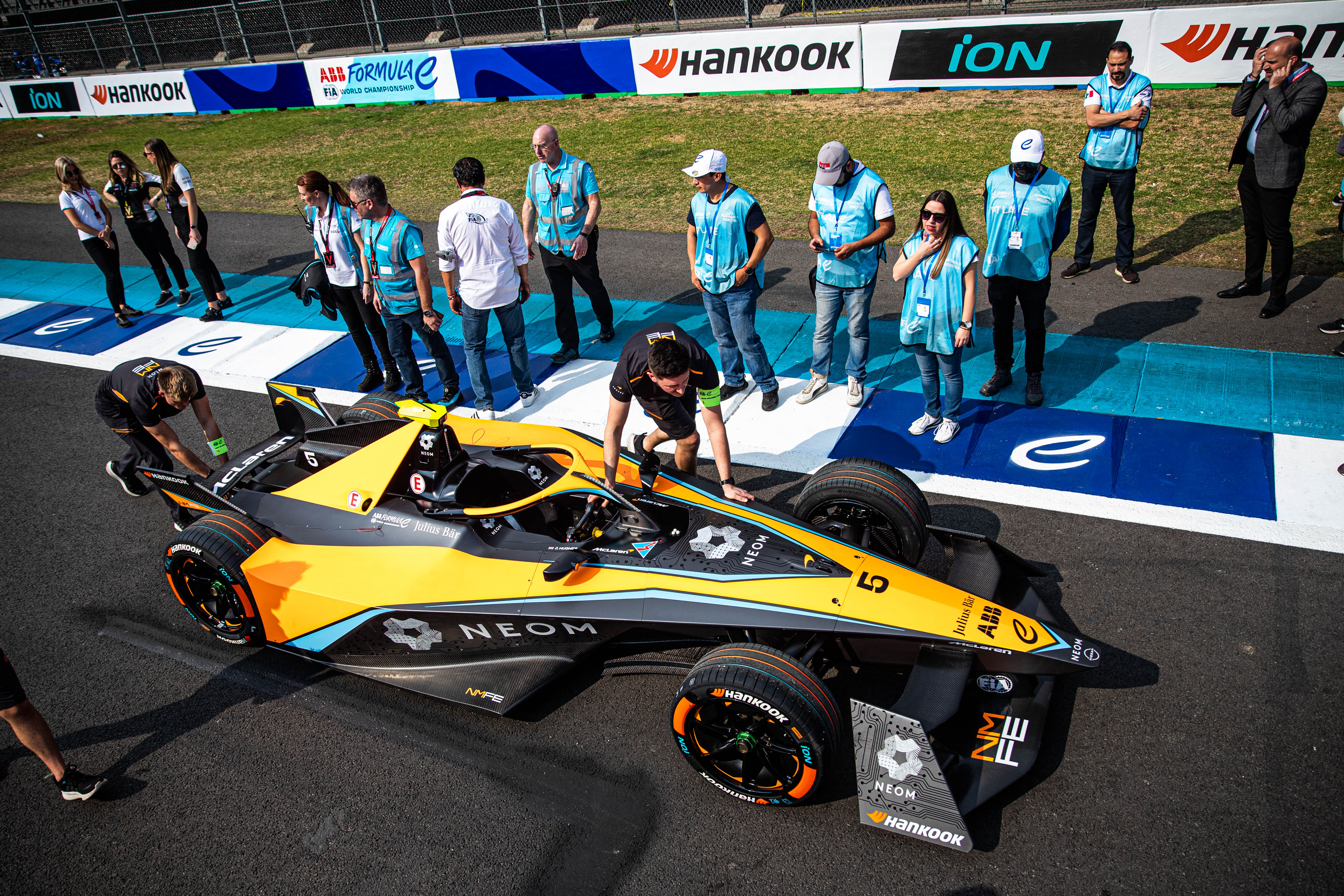 "I think that the calculations, the simulations that they've done have led to some changes with the implementation of the Tecpros and we had some very open discussions with them and absolutely trust that they've got the right measures in place," added James.
Porsche was one of the teams that suffered an incident at the Valencia test, albeit one that saw its driver Pascal Wehrlein escape with no damage after a high-speed run across a gravel trap.
Its team leader Florian Modlinger said that the episode was "on the last outing [lap] of the Valencia test".
"He [Wehrlein] went straight into the gravel on the back straight," said Modlinger. "We saw other teams also being in the gravel, it happened once to us, and we did everything possible to avoid this in the future.
"Regarding safety, FIA have their own process regarding track safety and we fully trust in their procedures and processes and we are quite happy how everything is built up here."
Adding his opinion regarding the extra safety measures in Mexico, Griffiths rationalised that Formula E had its fair share of impacts – several of them caused by failures – even before Gen3.
Edoardo Mortara, Daniel Abt, Nyck de Vries and Sebastien Buemi have all suffered accidents in the Gen2 era that had been triggered by systems malfunctions or braking issues.
"At the end of the day, even if you have hydraulic brakes, you can still hit the wall – we've had that plenty of times," said Griffiths.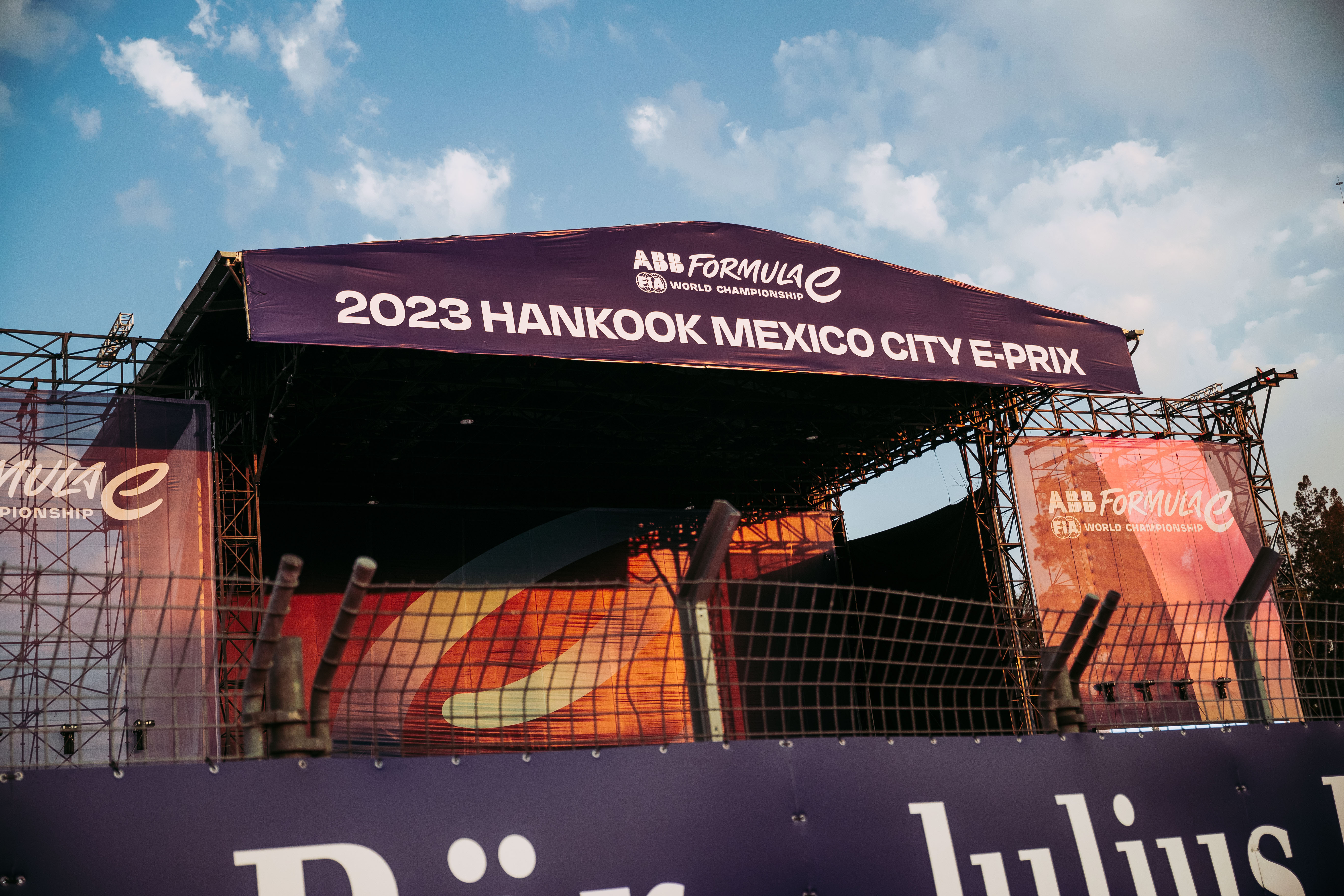 "It's a different way of racing with no rear brakes, we're reliant on the rear powertrain to provide you the regenerative forces to slow the car quickly.
"But we also know that the performance of the car is a little bit higher in terms of it's a lighter car, we've got more power, the entry speeds into some of these corners could be quite a bit higher than we've seen in the past.
"So, I think it's a wise move from the FIA to take this sort of preemptive action, with or without a concern over a loss of rear brakes."
Griffiths also warned that the Diriyah races at the end of the month, on a temporary street circuit compared to the permanent facility in Mexico City, will present added challenges.
"I think other events may be a little more challenging – Saudi Arabia perhaps might not have the same flexibility," he said. "I think what people do need to realise is that it's not going to prevent every accident. And I think when the FIA looks at circuit safety, they don't say, 'oh well, you should be able to stop the car in time before you hit the wall'.
"We see that every weekend, the cars hit the wall with perfectly functioning brake systems.
"I think it's wrong to assume that, if there was to be an issue with the regenerative braking system, that this emergency braking system is this magic cure.
"I think people are kind of missing the point if they think that's the case."