Just like its fellow Formula E race-winning and consistent frontrunning manufacturer DS Automobiles, Jaguar repeated its tough start to last season with a fraught display at Mexico City to start its 2023 title chase last Saturday.
Jaguar doesn't panic, so don't expect a naval-gazing Big Cat that's feeling sorry for itself after a tough start to its Gen3 quest and pursuit of those elusive FE titles it so craves.
Four points for Mitch Evans' eighth place, after major reliability issues prior to the E-Prix,  actually showed the steel that runs through the team's spine. But more importantly, it also showed that although initially fragile the Jaguar I-Type 6 also has bags of potential for much better.
Evans perhaps thought that his chances of taking points were damaged as much as the front of his car on Friday evening when it came back to the pits on a low-loading recovery vehicle.
On his in-lap at the end of first practice, he had suffered an issue which caused a trip into the Turn 12 barriers. The team worked long into the night to effect repairs, but more crucial was understanding what had caused the incident and how it could be nullified thereafter.
Jaguar had updated its software for Mexico and introduced several other measures after the shunt that befell its customer team Envision's new driver Sebastien Buemi on the final day of Valencia testing last month.
Although never confirmed, it is believed that an element within the inverter triggered that episode.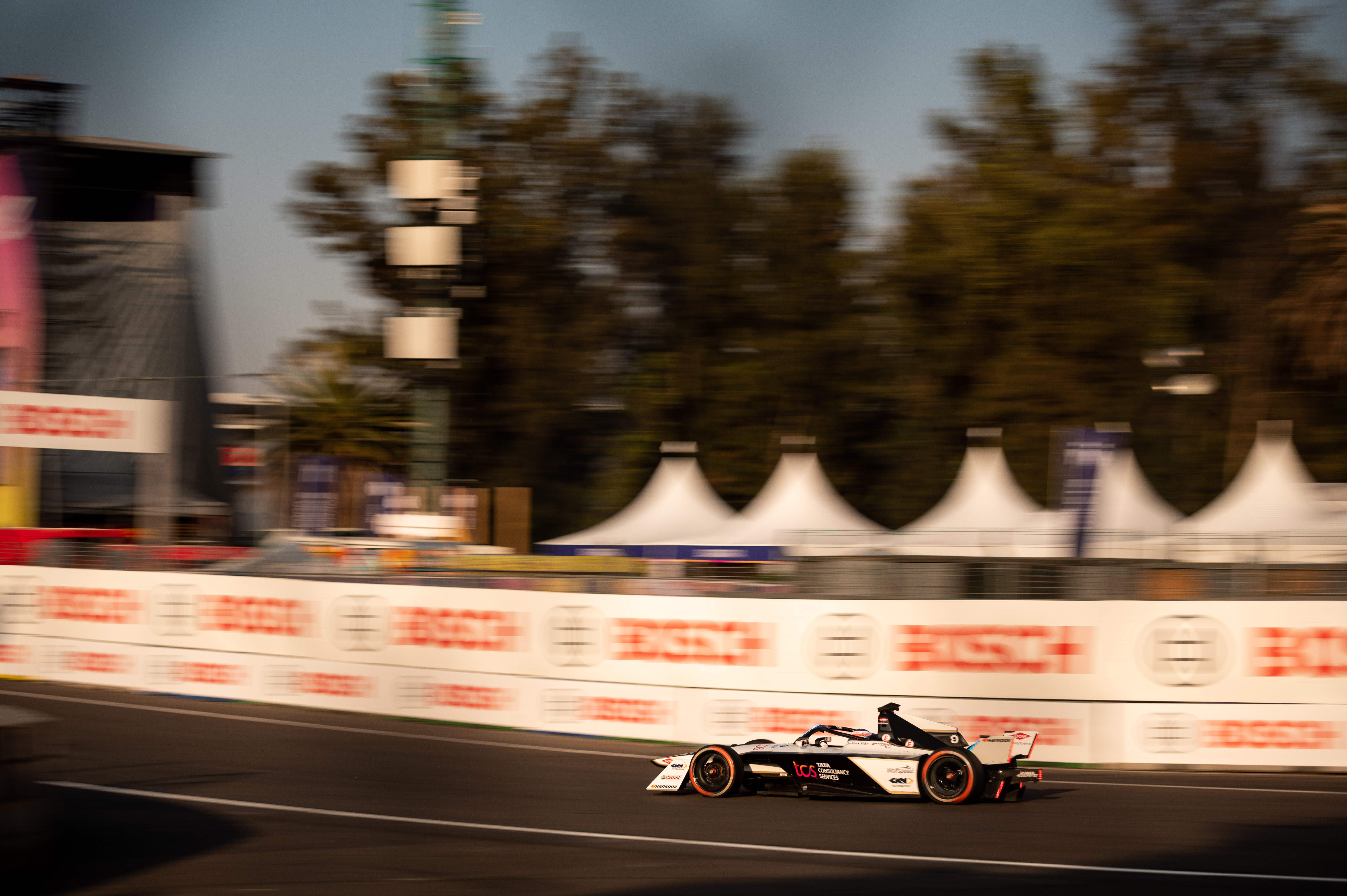 Evans' accident was described as being caused by a non-manufacturer perimeter part. Then after further changes were made Sam Bird had a problem in the second free practice session which caused him to drive off the track at a slow speed but clearly with little control of the car.
The Race understands that this was similar to the other shutdowns but this time the software update protected both the powertrain and the front MGU, allowing the team to reset quickly once the car was recovered.
The unfortunate events didn't end there though as Bird's race lasted but five laps when an outbound driveshaft failure occurred as he entered the pit straight to take the first safety car restart.
Bird, taking part in his first race of any kind (London Marathon apart) since last July, joked that he "wouldn't classify what I did as racing". He'd missed last year's season finale after sustaining a hand injury in the London FE round.
"Luckily it's one race and there's a long way to go, not everybody's going to finish every race. I've had a bad one, now I need some good ones," Bird told The Race.
When asked what the main focus should be heading to the next two rounds in Diriyah, Bird was blunt.
"Reliability," he replied. "We need to go back and we need to investigate everything.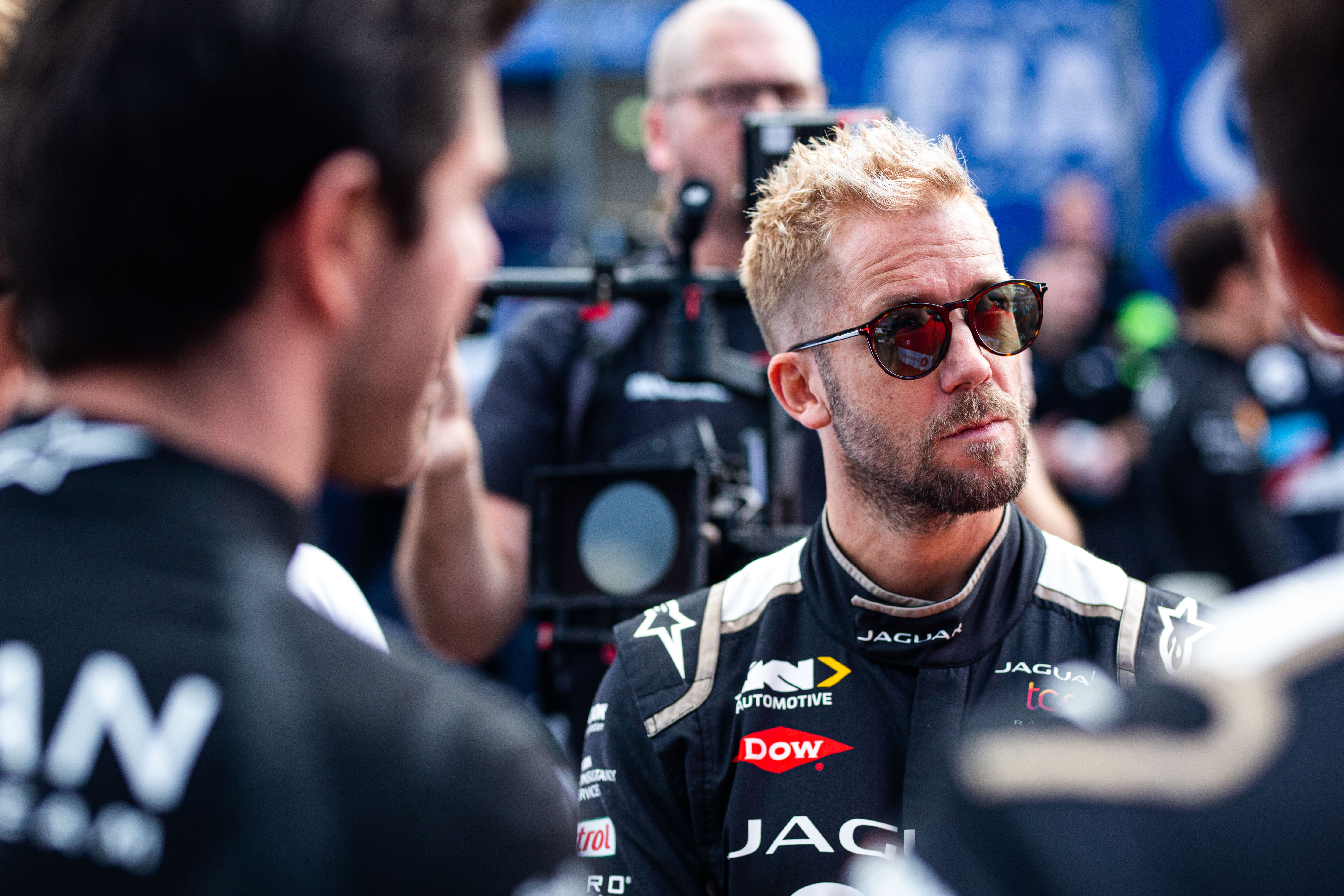 "I'm not concerned, I'm sure that we will get it right as a team collectively. Whether it be small bugs in the software or larger issues, we will get there.
"This team's a great team, they work extremely hard. This was a difficult one, but we'll be back to hopefully troubling the top of the timesheets very soon."
Not many doubt that, yet there was surprise that Jaguar was on the backfoot so quickly.
It had shown bright signs at Valencia with Evans setting the fourth fastest time but there were clearly significant issues in and around how everything was harmonising with its package.
Away from the gremlins, there were vehicle dynamic issues too. Evans in particular was unhappy in qualifying as he missed the cut for the duels, albeit by a tiny margin (0.046s).
There seemed to be a switch from the original lap plan for the Kiwi in the group session and it caused some consternation as he clearly felt that this contributed to him not finding quite enough to progress.
"I can't do consecutive laps and improve," he hollered on team radio to his engineer Josep Roca.
"We're too hard on the tyres, they are not cooling down enough."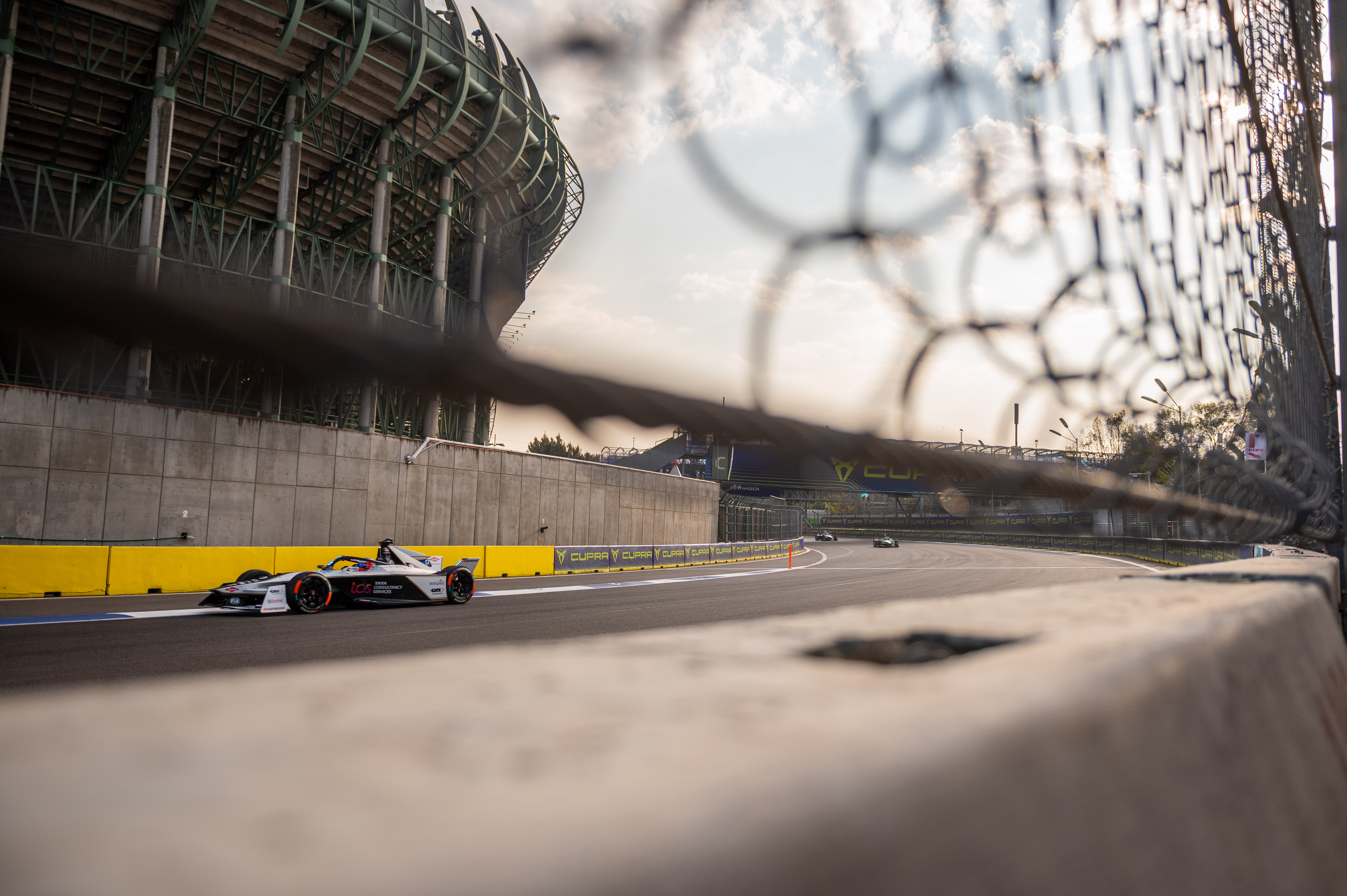 Despite a request for a "massive cool down" from Roca, Evans couldn't muster enough. He wasn't alone as many throughout the field suffered at the hands of the new Hankook all-weather rubber.
It all left him 10th on the grid, and attempts to make progress in the race weren't helped by Evans missing the attack mode markers when he first tried to deploy it and having to try again.
So Jaguar needs to replicate the transformation it made last year when it rebounded from a miserable Mexico City round to a double race win in Rome courtesy of Evans. Then it was a calm and measured recalibration that paid dividends and set up a title bid that only fell short at the last hurdle.
Bird has won in Diriyah twice, while Evans has a more modest return but excels in the pure driving challenge of the Saudi rollercoaster.
Jaguar can also be encouraged by the performance of its first-ever customer outfit Envision too after Buemi and Nick Cassidy delivered a double-points finish with Buemi just over a couple of seconds adrift of the final podium place.
Given its track record and the positive signs demonstrated by its pre-season and its customer's Mexico weekend, you'd think Jaguar has the tools to recover to the sharp end of the grid. But this is an uncertain and unpredictable new era of Formula E and Jaguar has more uncertainties than most after round one.