The new McLaren Formula E team didn't arrive at Valencia last week with very many positive expectations after the briefest of shakedowns at its new base in Bicester.
Its week also didn't start in the most promising fashion when Rene Rast and Jake Hughes became momentarily entangled in the 30-minute shakedown session on Monday afternoon.
But all that was pretty much forgotten four days later as the team packed up, eager to get back to its base to crunch a multitude of numbers that could position McLaren for a podium appearance – or more – on its debut at Mexico City in just under a month's time.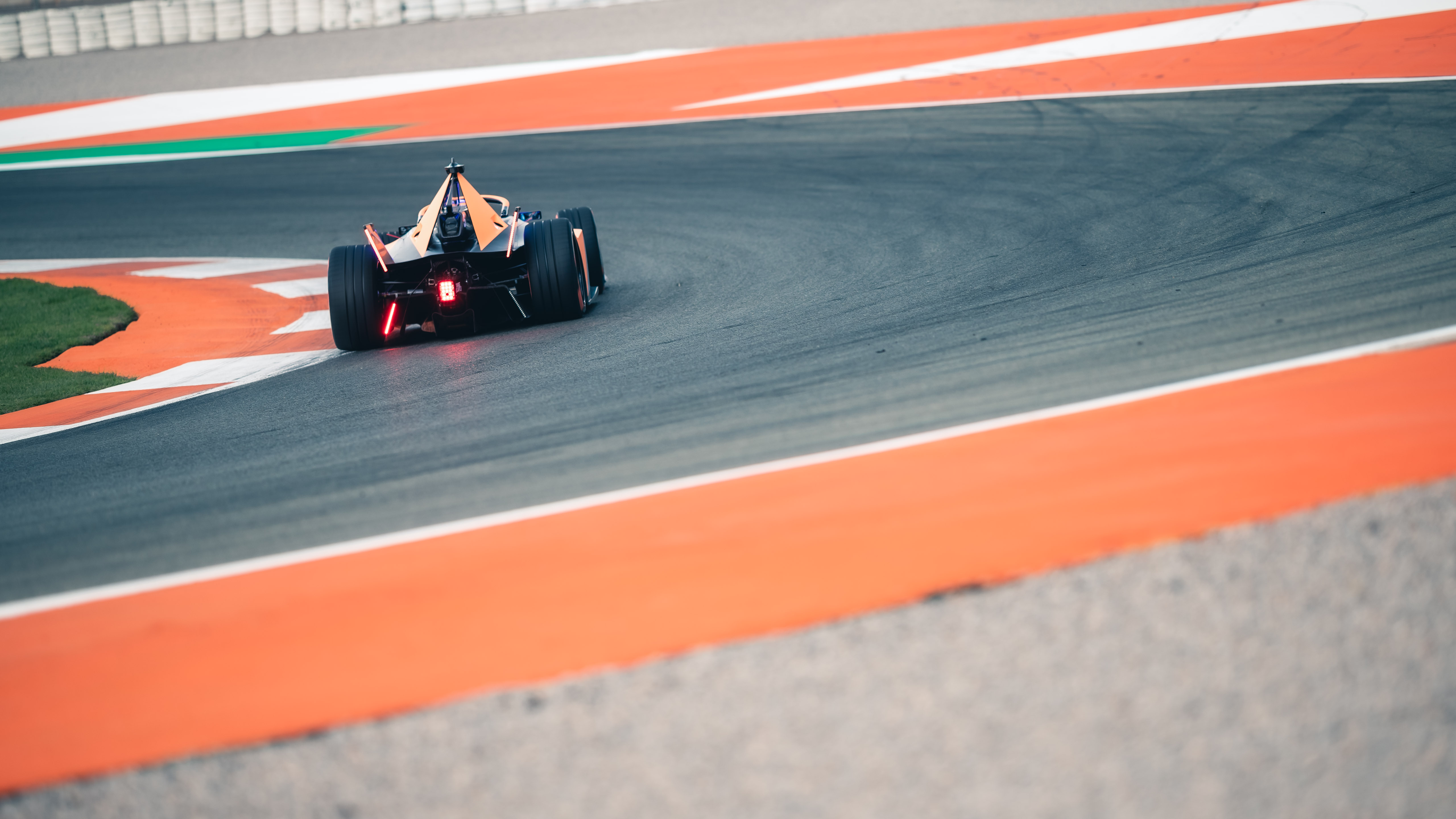 Its team principal, Ian James, a man who sacrificed personal career ambitions at Daimler for the role at McLaren when it took over the Mercedes Formula E team he'd led to multiple titles, was initially reserved when he spoke to The Race last Wednesday about the first positive few days of running with the Nissan-powered Gen3 cars.
"I'm only hesitant on that because there was a huge challenge with everything that's new and we've seen that up and down the pitlane so far," he told The Race.
"We look at ourselves first and foremost in our performance, forget the other challenges that are out there in terms of the maturity of the package as a whole, and we've got to be absolutely on point.
"We're not there yet but that's what testing is all about; weeding out those issues and making sure we can contain them and move forward and improve. But by and large, I'm pleased with the effort that's gone into getting us where we are now and the results we've seen in the last couple of days."
James was underselling his team's test achievements slightly but perhaps some of the caution he showed in his role in the same position at Mercedes lingers. McLaren was after all almost always at the sharp end of the timing sheets and in the mock race Hughes powered to 'victory'.
That has something to do with his keen observations of direct competitors, which James said have stepped up operationally again this coming season.
"There's a lot of work left to go before we're anywhere near the level we need to be," he said. "One thing that I have noticed is that, even when compared with last season in Gen2 where there was a feeling that the delta between the various teams was closing, coming here to Valencia I've noticed up and down the pitlane a distinct improvement in the operations overall.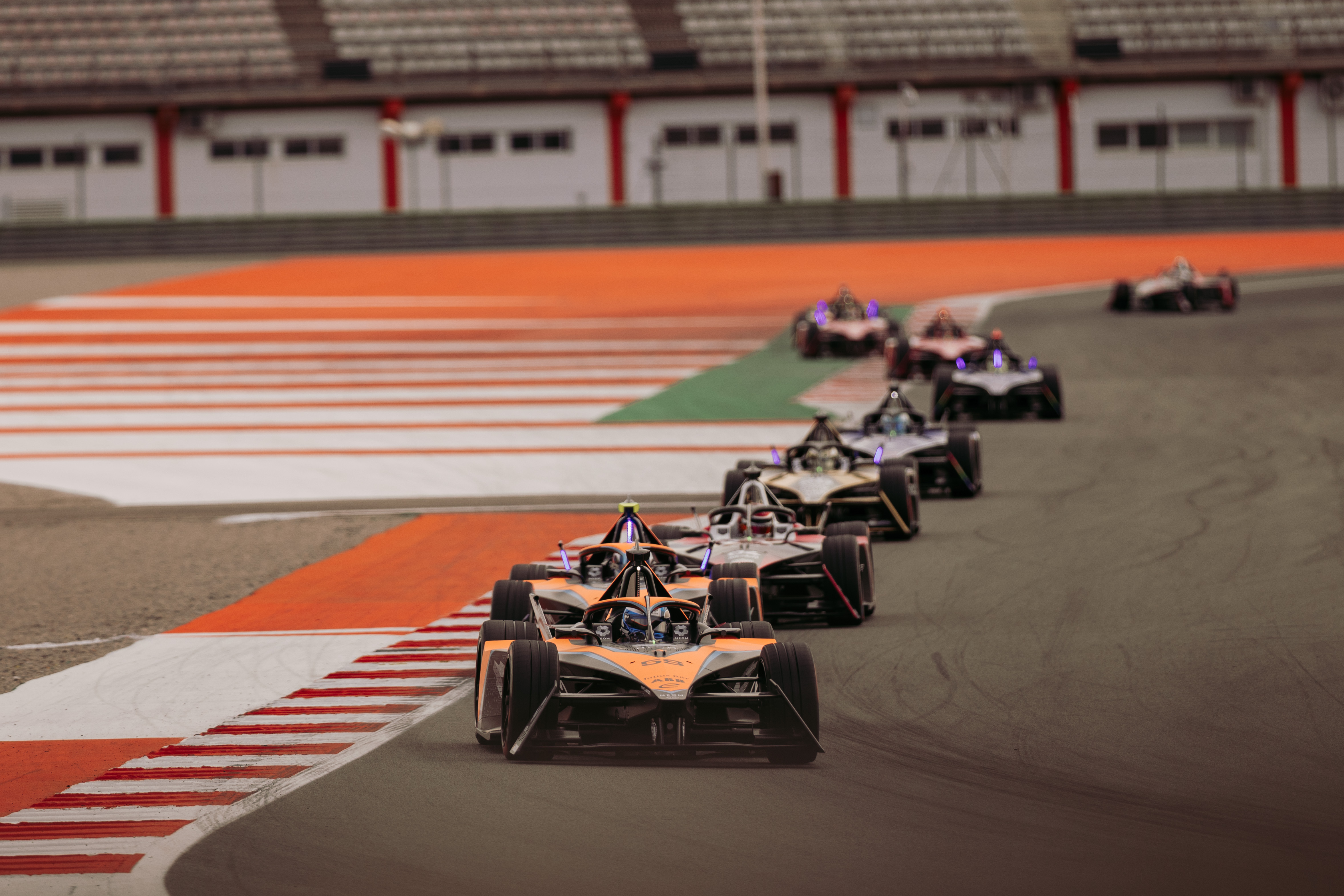 "We need to continue to find improvements in our own operation to make sure that we can stay in the competition."
That goes for the drivers too, who evidenced at Valencia that they can respectively continue to make waves (series returnee Rast) and generate new ones to try to wash away the competition (rookie Hughes, who had been Mercedes' FE reserve).
"Rene does have Formula E experience and proved that he is incredibly adaptable and quick to learn in any form of motorsport he seems to turn his hand to," reckoned James.
"With Jake, he's been such an integral part of this team for so long, in terms of processes and the way that we communicate as a team. He can hit the ground running. So, I think in that respect we're in a good position with our drivers and we've got a really good foundation on which to build."
Hughes brought a quiet confidence to his public debut as a race driver at Valencia. He was authoritative too in how he approached a test that was initially fraught in just getting the cars up and running.
"There's been a lot of positives here," Hughes told The Race. "I haven't had much time in the car now that we're a customer team, even not a lot of time in the simulator, obviously it's been quite a tight turn around for everybody down the pitlane between Seoul [which hosted the 2022 season finale in August] and now here with Gen3.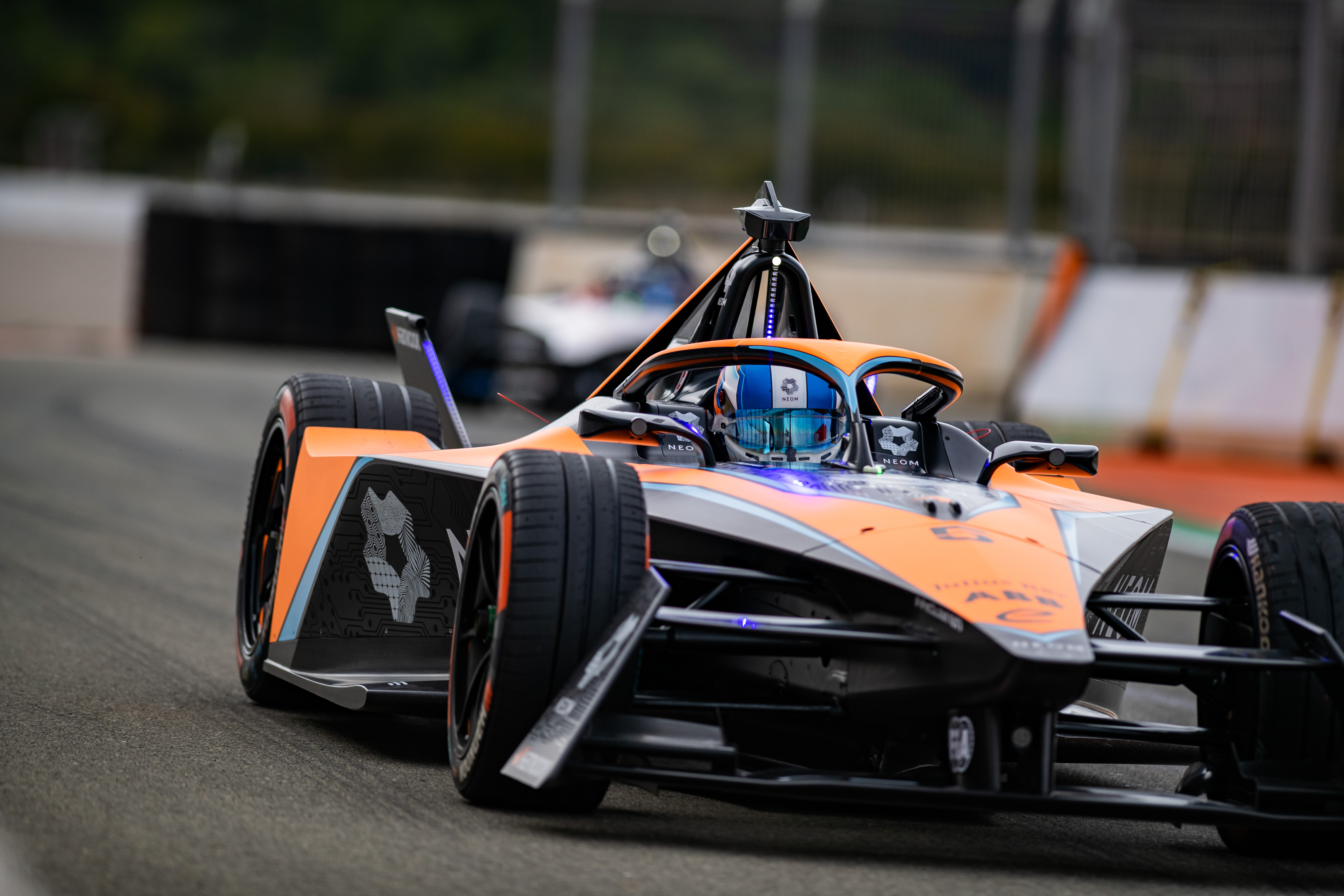 "So, this is probably the first time I've really had chance to drive the car but also had chance to build on its session by session, day on day.
"I've been really happy with, first of all, my performance and how I feel in the car, and second of all how the team have been so on it so far. It's a big change for them and it seems almost seamless from my side."
Some of that credit has to find its way to Nissan. The word in the early days of the test and development period from June to September was that the Japanese manufacturer was again in trouble.
It definitely had days written off through problems, but so did everyone else. From what was seen at Valencia, the Nissan is a car that should at the very least be back on the podium through its factory operation and customer McLaren in 2023.
When probed about McLaren's partnership with Nissan, and in particular the fact it at first seemed an unlikely marriage, James was quick and firm with his point, saying: "If I didn't think absolutely that Nissan were going to be competitive going forwards and really achieving a position at the very front, we wouldn't be partnered with them.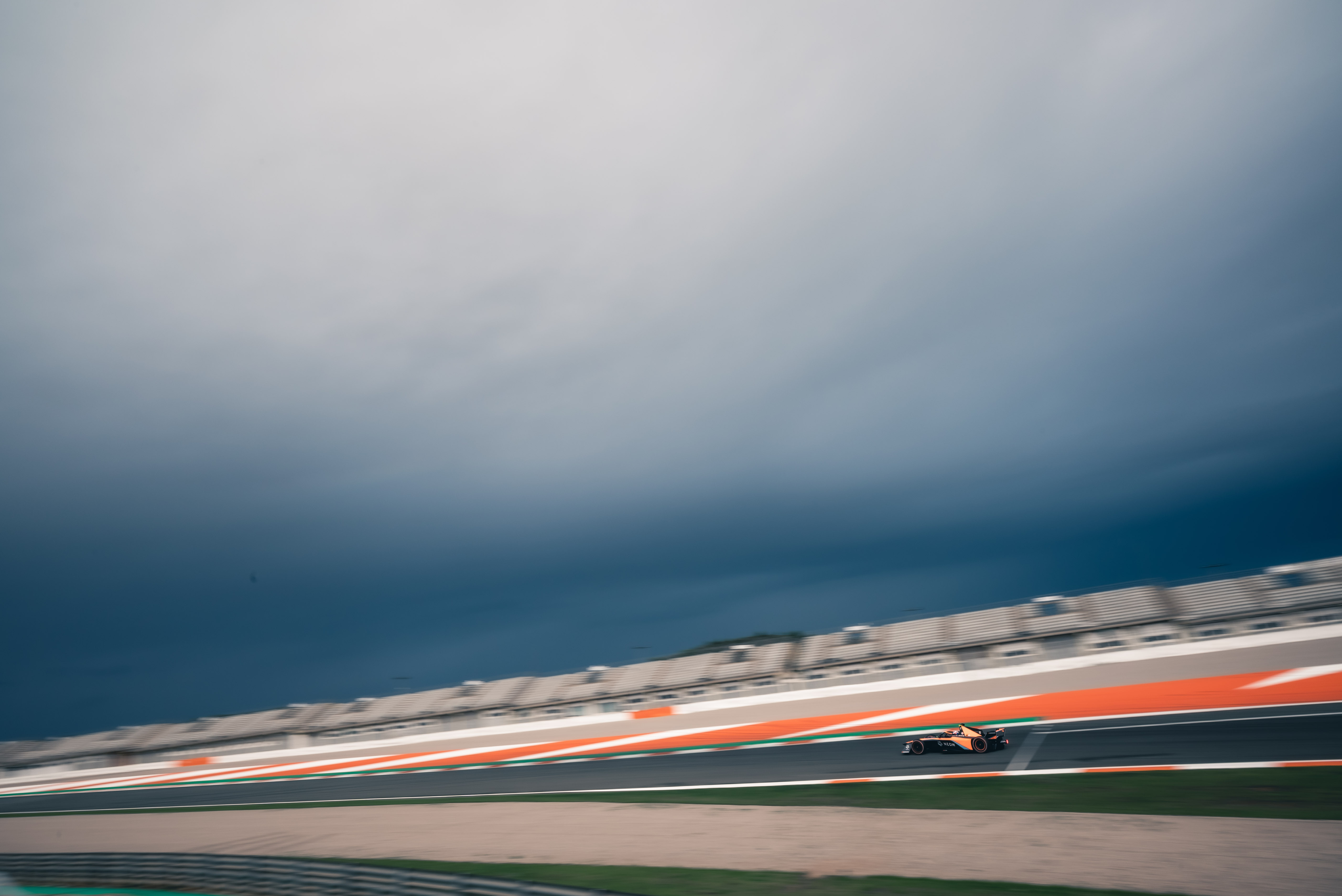 "When I sat down with Vincent [Gaillardot, Nissan programme director] and Tommaso [Volpe, Nissan team principal] a year ago and they outlined their plans for the development of Gen3, the consolidation of the activities within that group, it was clear for me that they were setting out a successful path to the future.
"What I've seen so far I've been really pleased with."
What James and his senior team, which includes experienced heads Nick Chester and Peter McCool (who made a rare trackside appearance at Valencia) have been most pleased with is the collaborative process, which those experienced engineering and design minds are revelling in.
"The openness of communication, the openness of talking about the issues that are there and then together seeing what we can do to solve them, again, I think that's going to bear fruit," said James.
"That relationship is playing out exactly as I expected it to. It's something that we'll work on developing together moving forward and I think that both teams will benefit from that."
While talk of an unprecedented hat-trick of titles for 'the team' element of McLaren is way too fanciful to consider right now, the fact that its most potent weapons – its managerial, engineering and operational teams – are pretty much the same as in the Mercedes days means that a championship challenge at least shouldn't be entirely discounted in the coming season.