Max Guenther has tasted only extreme emotions during the 2023 Formula E season. They have swung from joy, despair, and anger back to joy again in fewer than six months.
His relationship with Maserati MSG brought immediate hope and promise with a strong performance out of the box at the Valencia test last December.
Then the first hit of pain came ahead of the second round in Riyadh in January. Carrying too much speed into the quick left and right at Turns 6 and 7, he reduced his Maserati Tipo Folgore to component form against the barriers.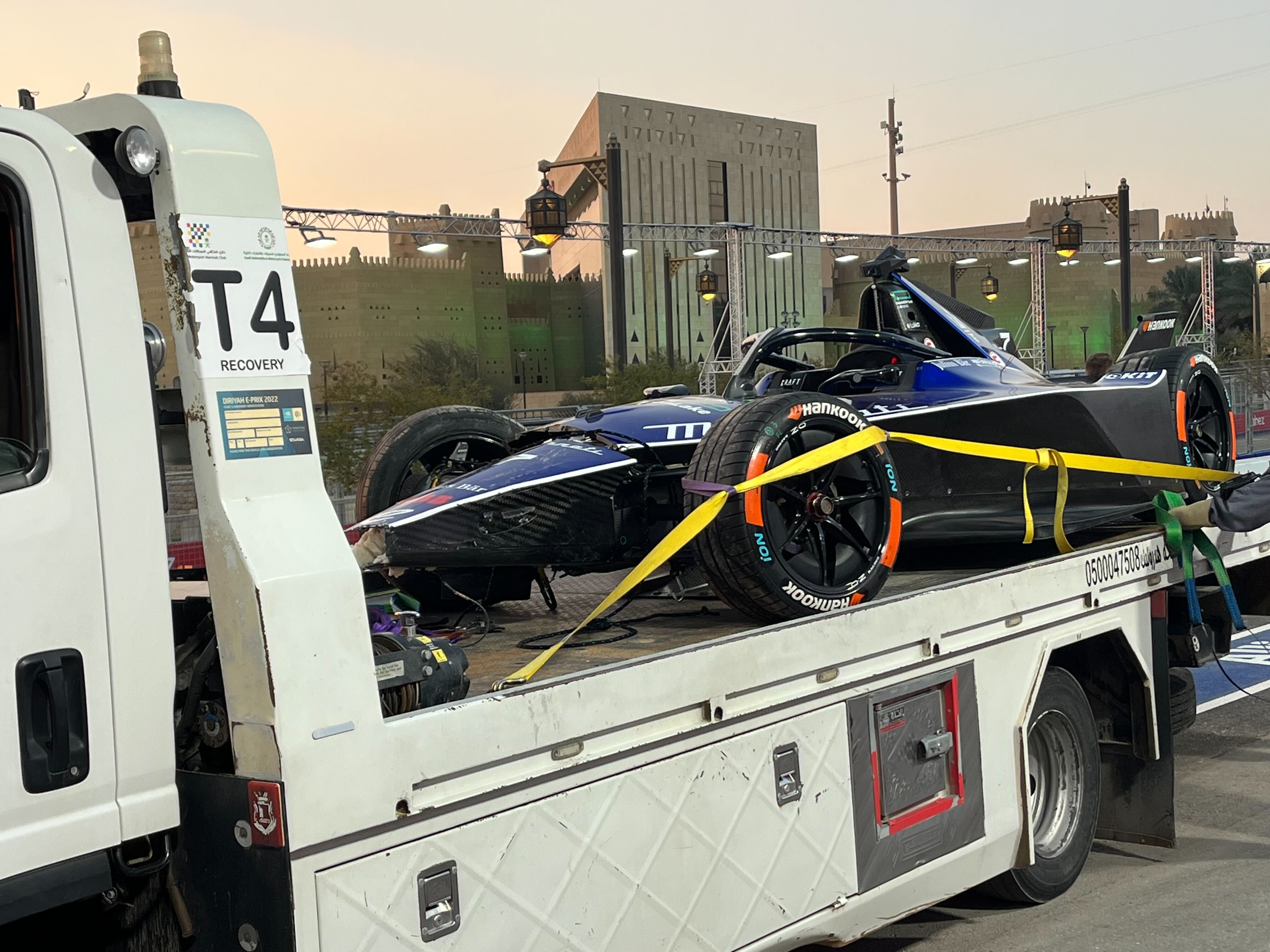 Guenther didn't take it well. Ditto his team principal James Rossiter, who was left with only one car on the grid.
But the tall German shook it off and fought back the following day to qualify a solid 10th. It was a stoic performance but the shunt had already armed Guenther's many doubters with more negative ammunition.
A few races later in Cape Town, the joy and anguish was unfurled again, and again it was extreme. Having qualified an excellent second he took the lead, albeit illegally when a full course yellow was shown and he jumped polesitter and early leader Sacha Fenestraz.
Just before he was slapped with the expected penalty he took himself out of the equation by swiping the wall again.
Out of the cockpit Guenther is a charming and affable soul. But now there was thunder in his eyes and he was left to rebuild again.
Although Rossiter put on a brave face, below the surface patience was wearing thin. The pressure was seriously on Guenther, as it was team-mate Edoardo Mortara, who was consistently making similar errors, perhaps more so.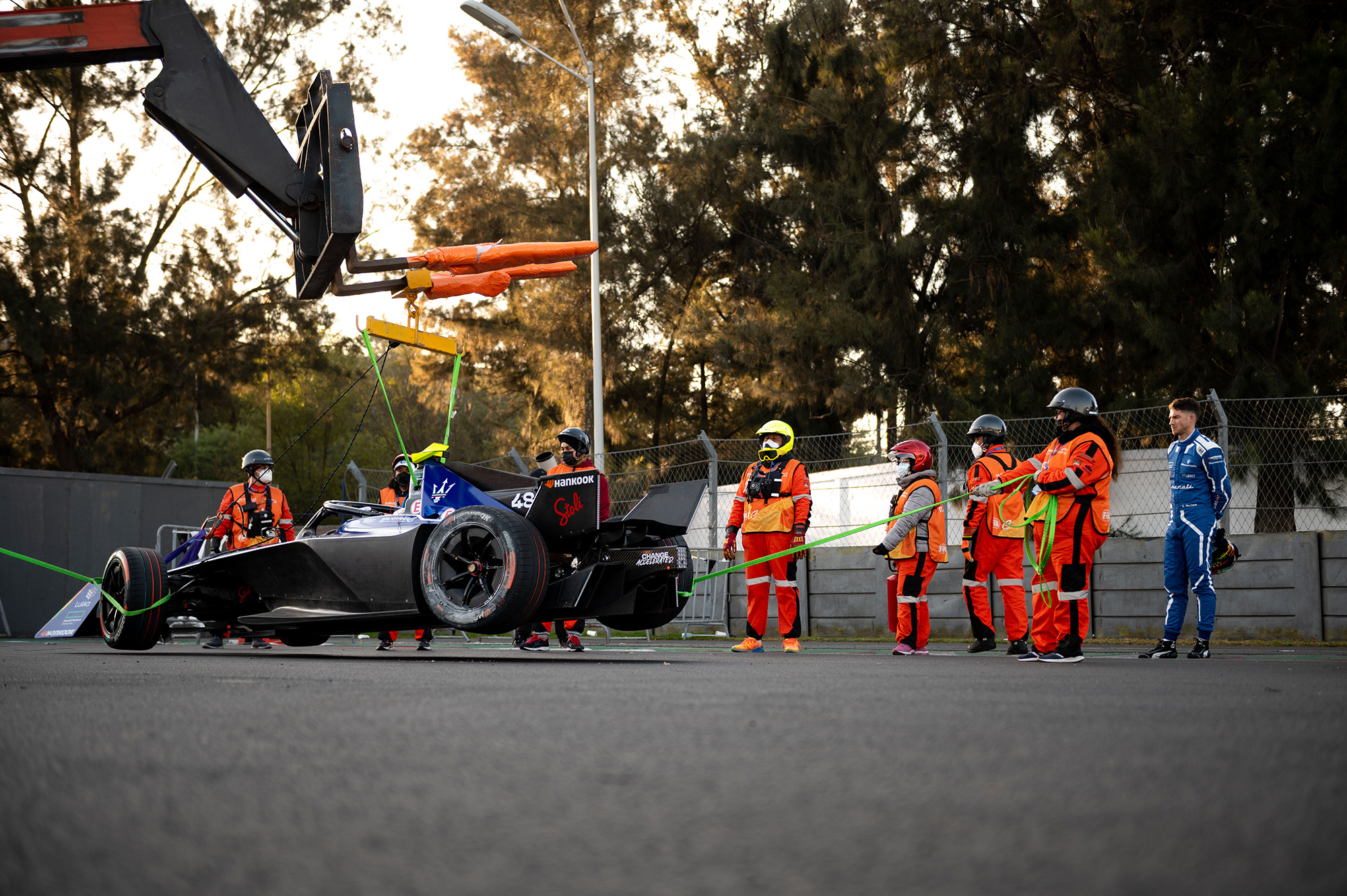 The difference in the dynamic though was that Mortara is, contractually at least, secure in the team until the end of the 2023-24 season. Guenther is believed to have a one-season deal. This, remember, came about only after 2021 champion Nyck de Vries, who was originally intended to be Mortara's Trident team-mate, was spirited away to Formula 1.
The word also was that Alex Lynn was sounded out before Guenther. So, here was a third-choice driver with zero points and plenty of pressure upon him as he headed to his home races in Berlin where he had won in 2020 with BMW.
The old trope about Guenther was that he could crack under pressure. That wasn't in evidence in Berlin where he scored Maserati's first ever Formula E podium. The joy was back.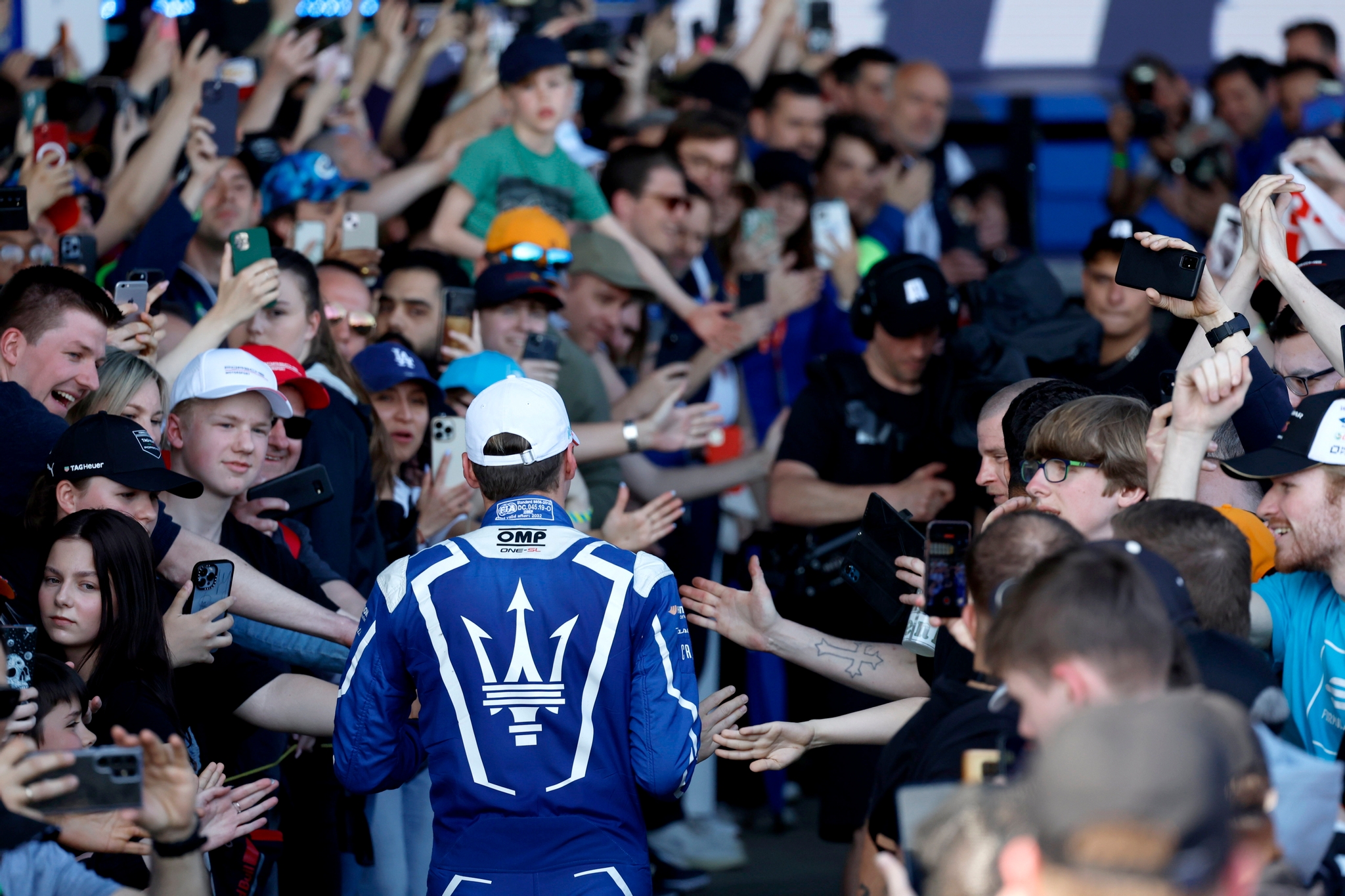 Monaco brought anger after a strong qualifying was neutered by contact with the back of Dan Ticktum's NIO 333. Yet, still Guenther looked consistently the most likely of the Maserati pair to deliver.
So, to Jakarta. There was no inkling that Guenther would dominate the way he did last weekend. But the joy he was about to bring the team was baked in hard graft that toiled over from the most difficult of starts to 2023.
"We are always talking together through every situation," Rossiter told The Race on Sunday evening.
"It took a huge amount of hard work from all the men and women at Maserati MSG Racing to turn our season around. Believing in each other and the process was the key to the turning point.
"There was a big learning curve and he has shown great speed and now we managed to add the control to it."
That sounds glib but it's true. Race after race Maserati got nothing and in reality it deserved nothing. Too many mistakes were occurring. It needed control and now Guenther was bringing it.
But how did he dominate Jakarta so thoroughly?
There is no doubt that at some circuits the way the new Hankook tyres are treated and managed can bring great rewards. Jakarta was one such track, and both Guenther and Maserati knew that from a very early stage.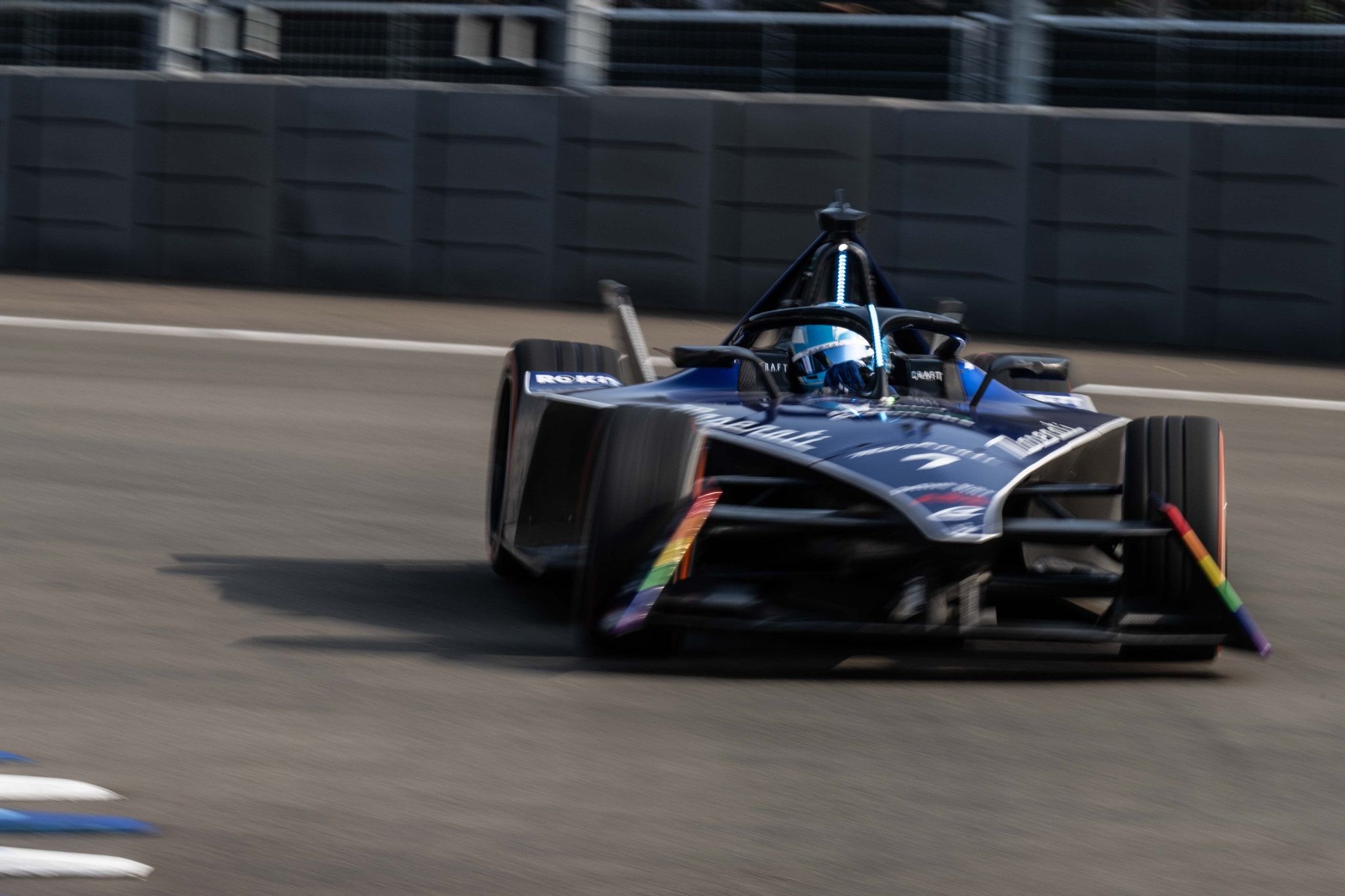 The preparation lap for getting the rubber compliant in the heat was key. Guenther managed it better than anyone else and it paid huge dividends.
"From all the hard sessions this year we found the sweet spot for the set-up this weekend," said Rossiter.
"From the first green light in FP1 the car was in the window. This gives you a huge advantage as you get to focus on the small details from Friday and maximise your weekend.
"For quali when we had the head-to-head with both cars we knew we could save the best set for the final. This was the key to our qualifying advantage over Jake [Dennis]."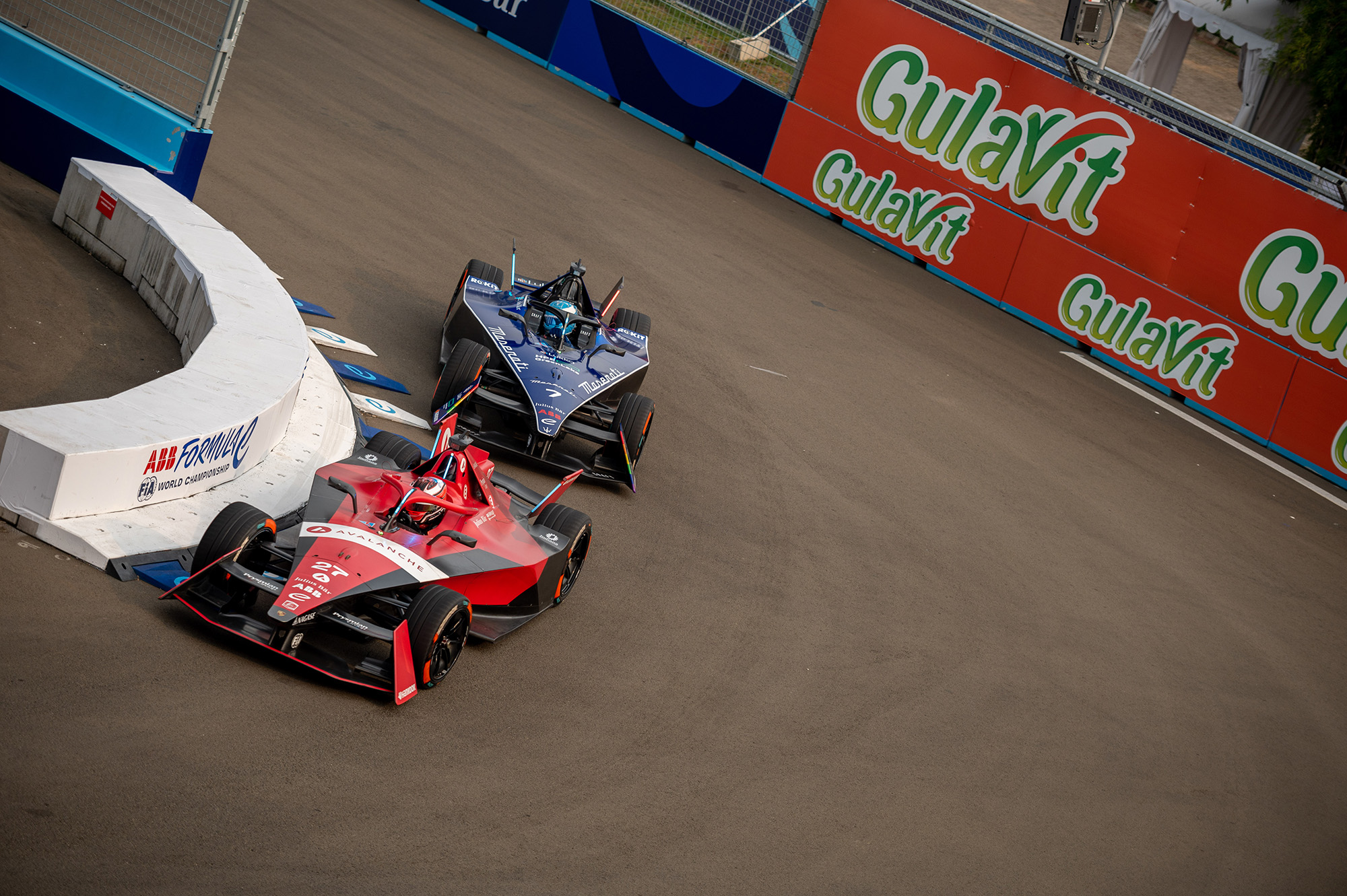 The team also clearly learned some lessons from Saturday when Guenther was beaten by Pascal Wehrlein and Dennis in the race after dominating practice and qualifying.
His second podium of the season was welcome but it was far from what Guenther knew he could achieve.
Another opportunity wouldn't be squandered as he demolished Dennis in qualifying on Sunday.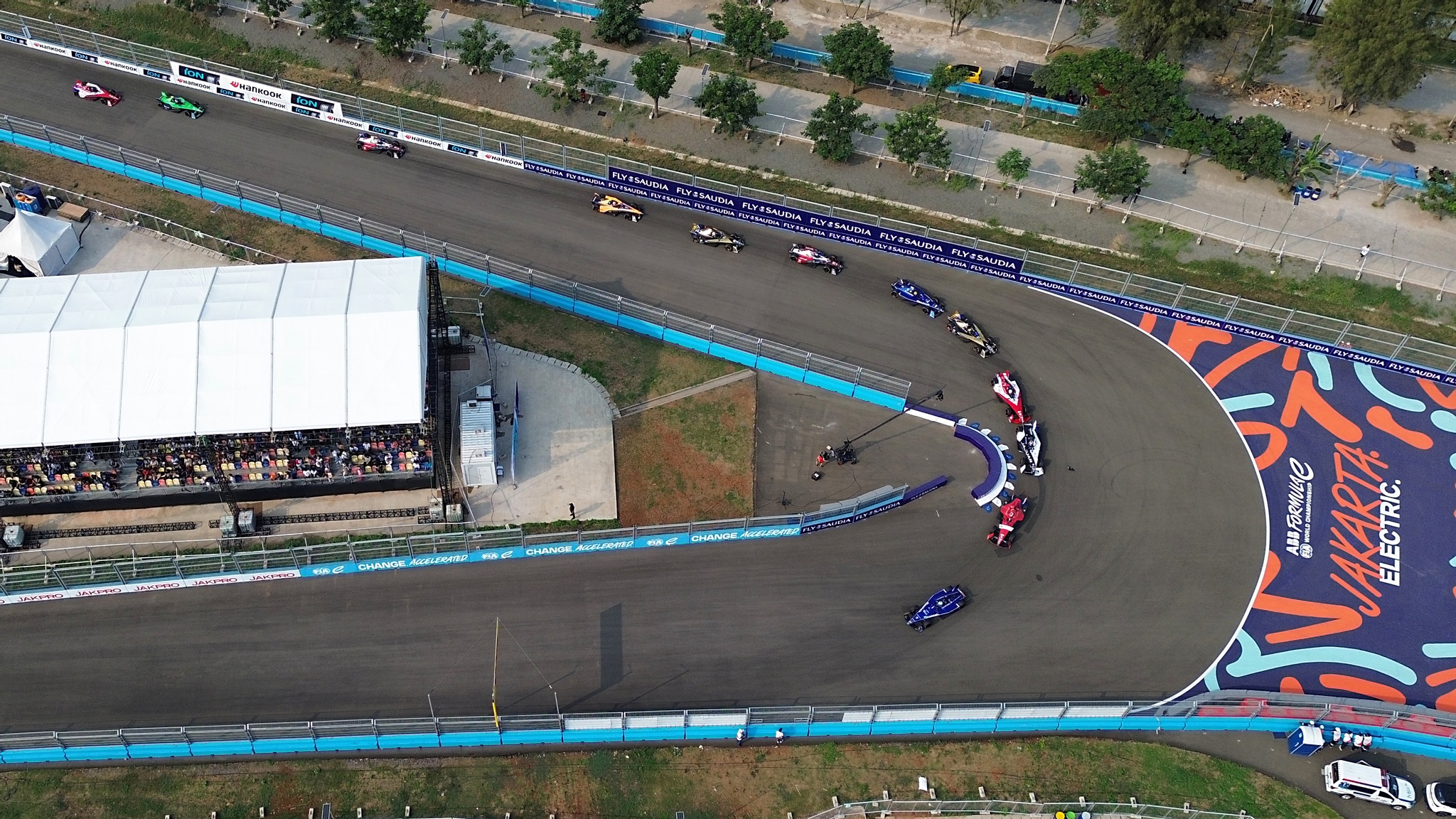 Using the momentum from topping every session he undertook, Guenther followed through on the promise in the race. There was no panic when Dennis got ahead briefly and when the Andretti Porsche spent too long behind a struggling Mitch Evans, Guenther bolted to bury himself and his Maserati into the smelting asphalt, which appeared as this race wore on as if it was reacting differently to Guenther's inputs.
The margin was so great that Dennis realised very quickly that the game was up. "We're wasting energy going with Max. It's pointless," he told his race engineer Sean McGill.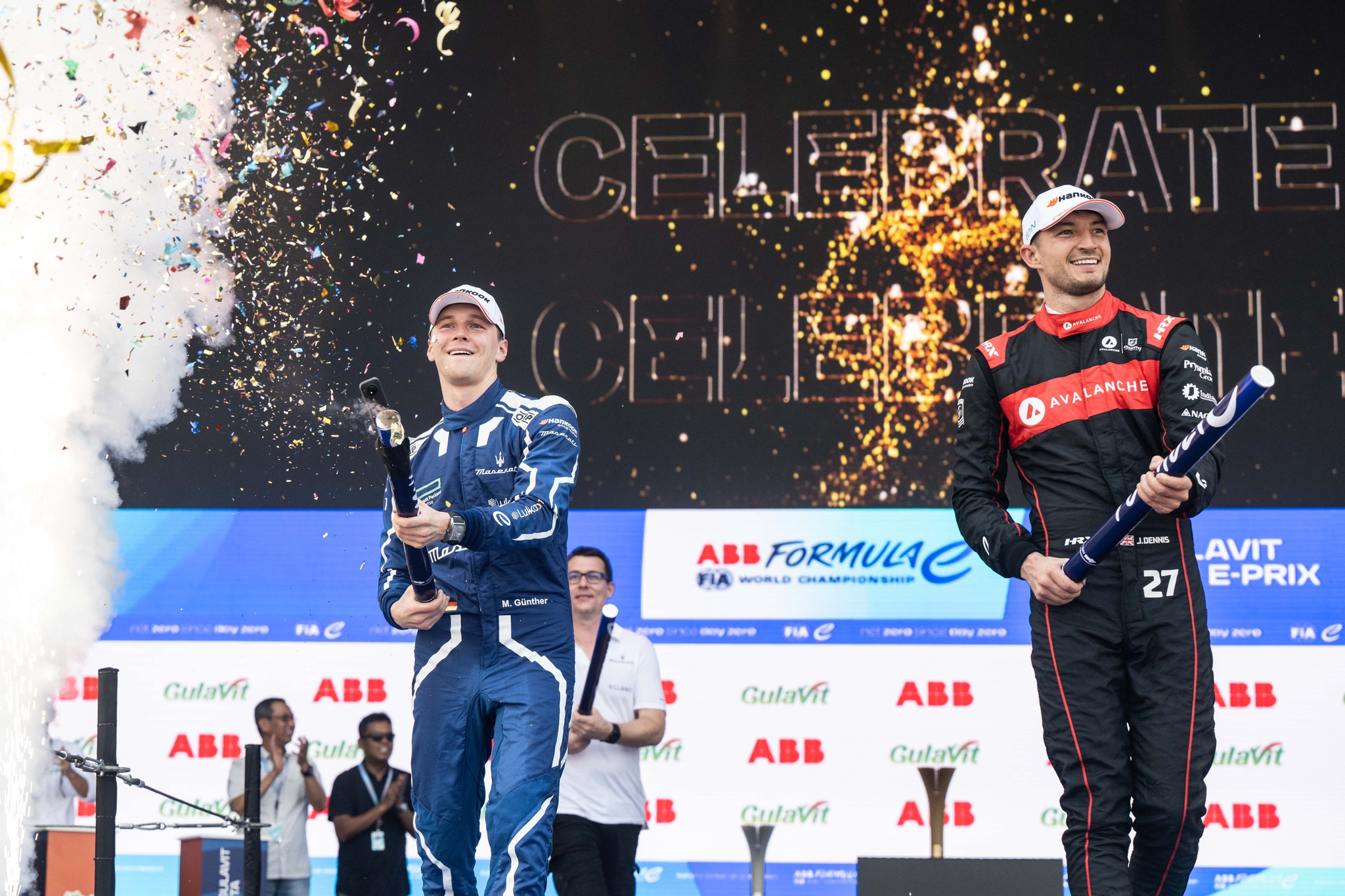 Avalanche Andretti was quietly satisfied with its weekend's work but realised as soon as Dennis did that a second win of the season just wasn't going to happen with Guenther in such form.
"Certainly, they found something for qualifying," Avalanche Andretti's Roger Griffiths told The Race.
"I know the FIA were pretty vigilant about how the tyres have been handled when they were off the car to ensure that people were complying with the regulations about where the tyre needed to be relative to ambient temperature and the rate at which they were cooling etc.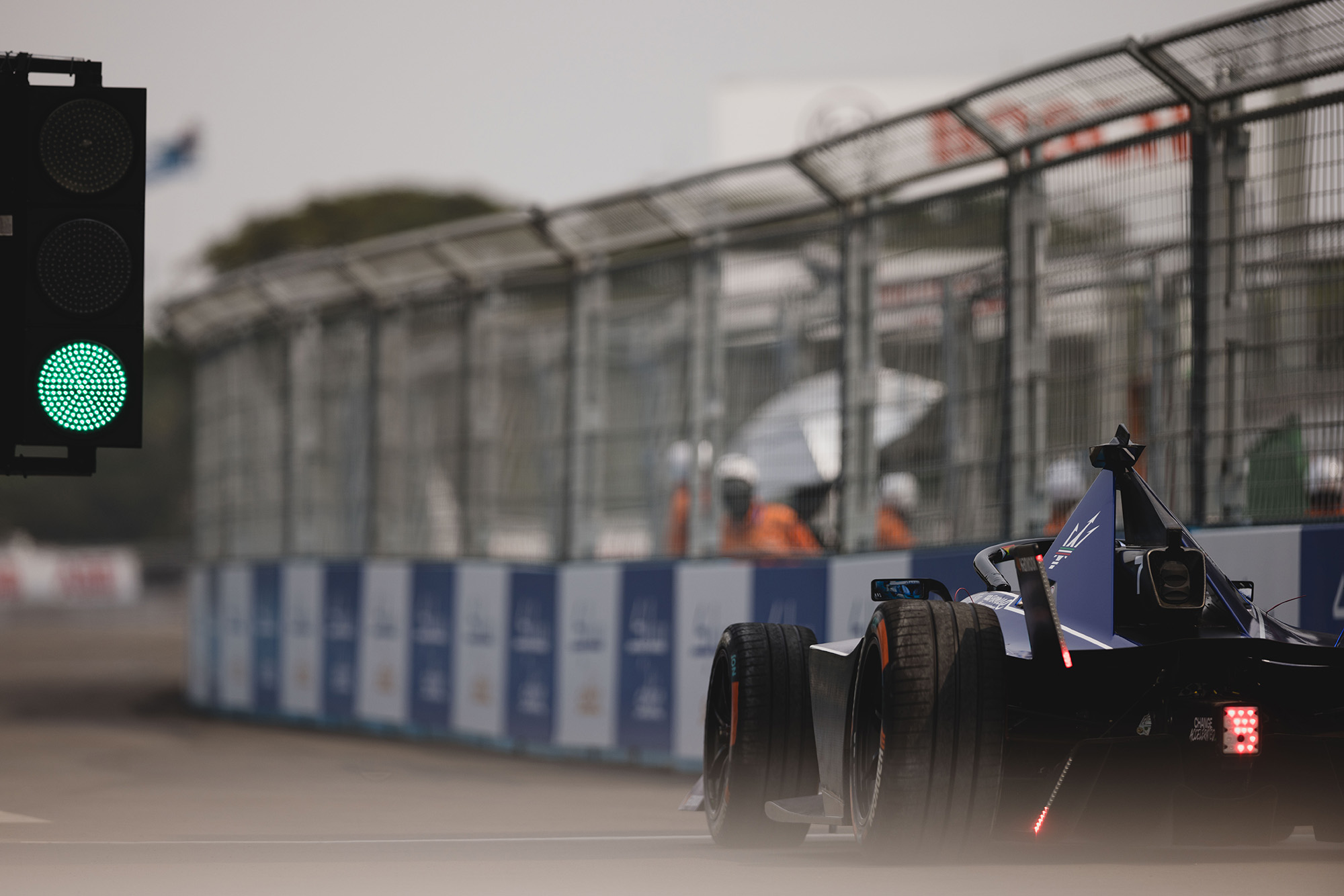 "I think Maserati played a fair game there and maybe it was how they prepare the out-lap. It could be a number of things and that's something we need to look at, particularly as we anticipate a couple of the races ahead of us are going to be equally as hot, so we need to come up with whatever that magic ingredient is. All credit to them, though."
So the joy returned for Guenther and Maserati. It's been a long road to it.
As Griffiths alluded, if the sultry temperatures continue at Portland and in Rome, which is likely, then at least one blue car might be tossing a spanner into the title protagonists' battles as the big prizes come onto the horizon.