Red Bull had an option to sign 2023 McLaren Formula 1 driver Oscar Piastri when he was at the start of his junior single-seater career, according to Christian Horner.
Piastri, who will make his F1 debut with McLaren next season, started racing cars in British Formula 4 for the Arden team founded by now Red Bull Racing CEO and team principal Horner and his father Garry.
He was part of the team's 'young racing driver academy' and finished 2nd in British F4 then stayed with Arden for a graduation into the Formula Renault Eurocup, where he scored podiums as a rookie but was only eighth in the championship.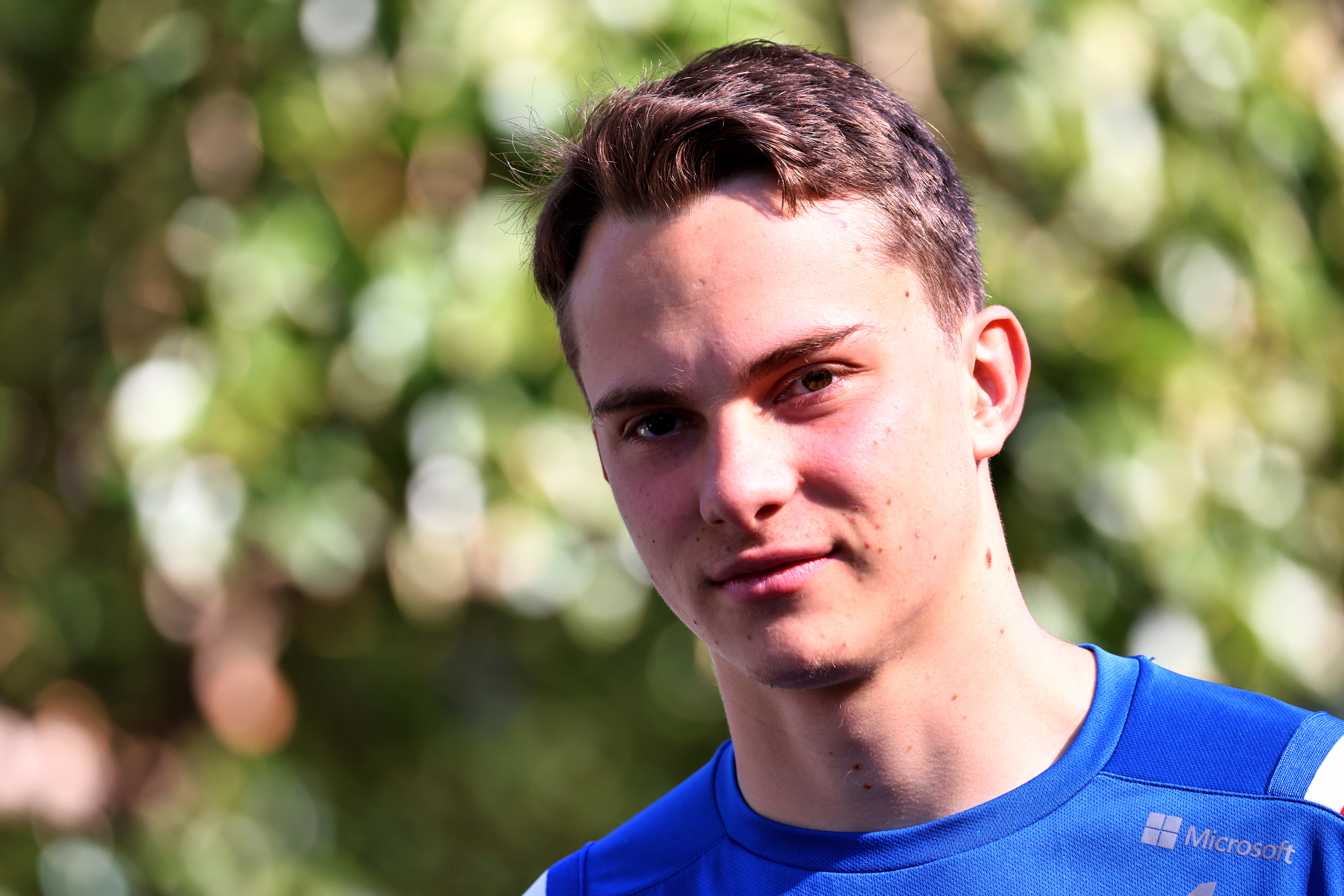 It was only after switching teams that Piastri's junior career took off but Christian Horner told this week's F1 official Beyond The Grid podcast that Red Bull had an option to bring him into its junior programme while he was at Arden.
"He drove for the Arden team in Formula 4 and Formula Renault, and was obviously a significant talent," said Horner.
"There was an opportunity for Red Bull to look at him at the time, and we didn't take up that option, which is something that I regret.
"But what he went on to achieve is phenomenal in Formula 3 and Formula 2."
Piastri left Arden at the end of 2018 then went on to secure a hat-trick of championships in a row across Formula Renault Eurocup, Formula 3 and F2.
He became a Renault junior after winning the manufacturer-backed Eurocup series in 2019 so was part of the Renault/Alpine Academy when he won the F3 and F2 titles as a rookie.
But Alpine could not find him an immediate F1 seat and Piastri and his management was left disenchanted by its handling of his contract for 2022 plus the plan it had to place him on loan at Williams for two seasons.
With no binding contract with Alpine, Piastri was free to sign a deal to move to McLaren instead.
"It's a difficult one because I'm not privy to all the discussions," said Horner.
"If he'd have been a driver here, there is no way that he wouldn't have been under lock and key for a period in time.
"As I say, I wasn't party, it's difficult to judge what was promised or reneged on or so on.
"But it certainly was unexpected, probably from several areas, and Fernando [Alonso] obviously dropped the stone in the pond and created the ripple that rolled out over numerous seats!"
Alpine wanted to promote Piastri to replace Aston Martin-bound Alonso and even publicly declared he would partner Esteban Ocon in 2023.
It has been stunned by Piastri's desire to leave the organisation and been critical of his conduct.
Others in F1 have been more sympathetic to Piastri's cause although have questioned the sense in moving to McLaren to replace Daniel Ricciardo alongside the established and highly-rated Lando Norris.
"He [Piastri] is a great driver," said Horner.
"The problem he now has to deal with is the expectation on him will be immense.
"He's going to have to get in and deliver against Lando which is no mean feat.
"But you either sink or swim in this business. And he's a very capable driver. I'm sure he's going to do very well."