For years a debate has raged over full-time NASCAR Cup Series drivers racing – and dominating – in stock car racing's lower levels.
In fact, from 2006 to 2010, every crown in the second-tier series now known as NASCAR Xfinity was taken by a driver who was competing at the sharp end of the Cup series field in the very same year.
The frustration of the sport's rising stars robbing the rising talent of clear opportunities came to a head in 2017 when a limit was placed on the number of races a driver could compete in outside their nominated series.
While the move stopped Cup series drivers taking home titles, it didn't stop them winning. Kyle Busch has been the most prolific, winning 10 Xfinity races and 11 Truck series races since the restrictions came into force.
His Truck series success, where he now holds the record number of wins, but no title, has been of particular annoyance to fans and drivers alike. Especially since he's currently on a seven-race winning streak that stretches all the way back to 2018, including a win in every single race he entered last year and the first he entered in 2020 at Las Vegas.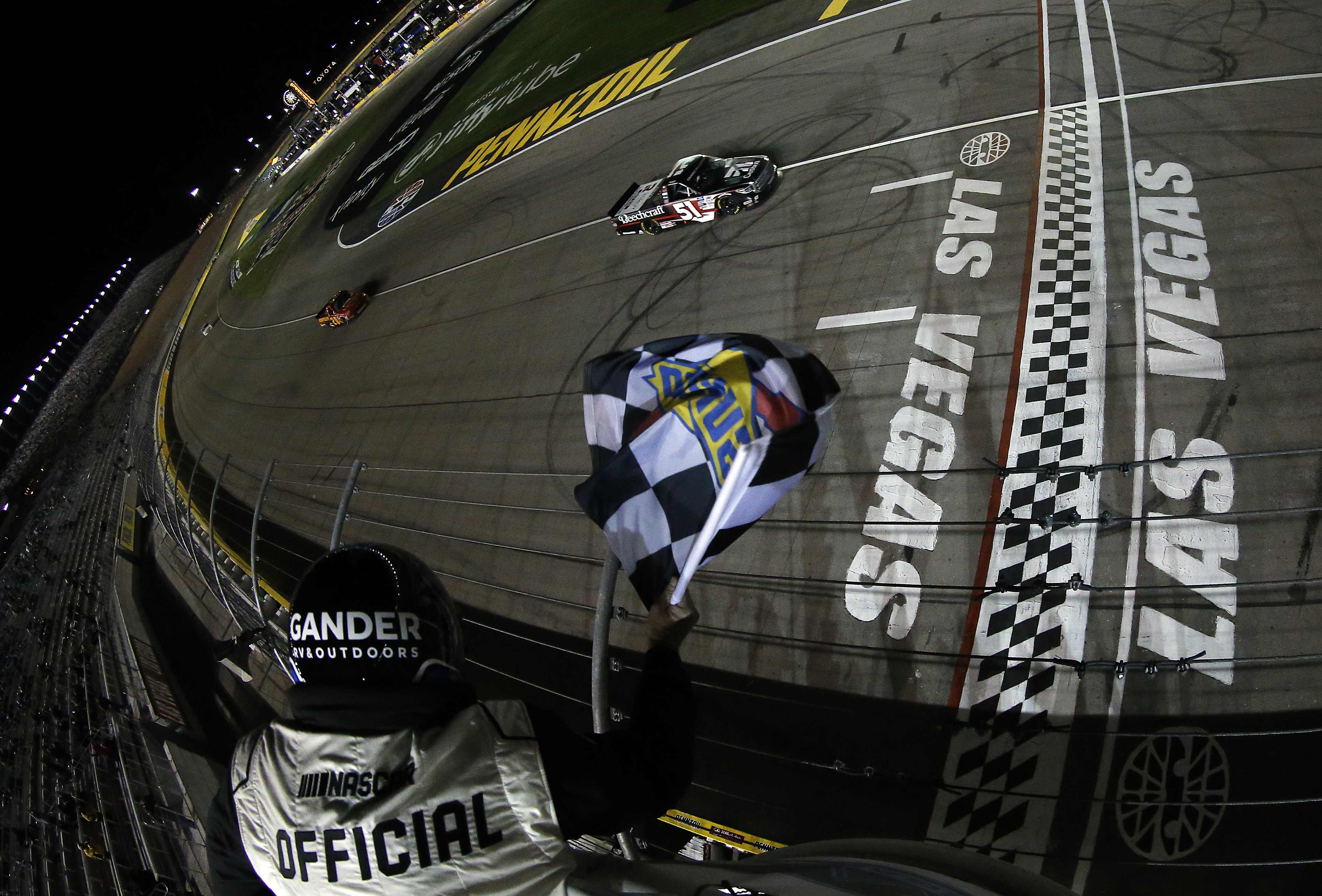 Cup series drivers competing in the Xfinity series for a little bit of extra track time on a race weekend isn't all that unusual, and never has been, but dropping down to the third rung of the ladder is. In 2019 just three Cup series regulars entered Truck races – Kyle Busch taking part in five events, Bubba Wallace two, and Austin Dillon one.
That could be about to change in the coming races though, after 2014 Cup series champion Kevin Harvick and Marcus Lemonis (CEO of series sponsor Camping World) teamed up to offer a combined $100,000 of their own money to any full-time Cup driver that could beat Busch in any of his four remaining Truck dates this year.
"Make it whatever you all want, it don't matter to me. I got great stuff, I'm a good driver, bring it" :: Kyle Busch
So far Chase Elliott and Kyle Larson, both previous winners in the Truck series, have taken up the offer and will race for GMS Racing at Atlanta and Homestead respectively, while Busch's Joe Gibbs Racing Cup team-mate Denny Hamlin has also expressed an interest, but perhaps unsurprisingly Busch appears to be unwilling to rent the three-time Daytona 500 winner one of his own trucks.
What's this all about then? It's certainly not about money – Busch recently revealed that to rent a truck from his own championship-winning team a driver would need to bring $140,000 to the table, $40,000 over the bounty's figure at the time of writing. No, this is about taking down an immovable force.
Busch meanwhile appears to be unmoved by the whole saga, and is keen to avoid being 'moved' on track to as drivers vye for the pot of money.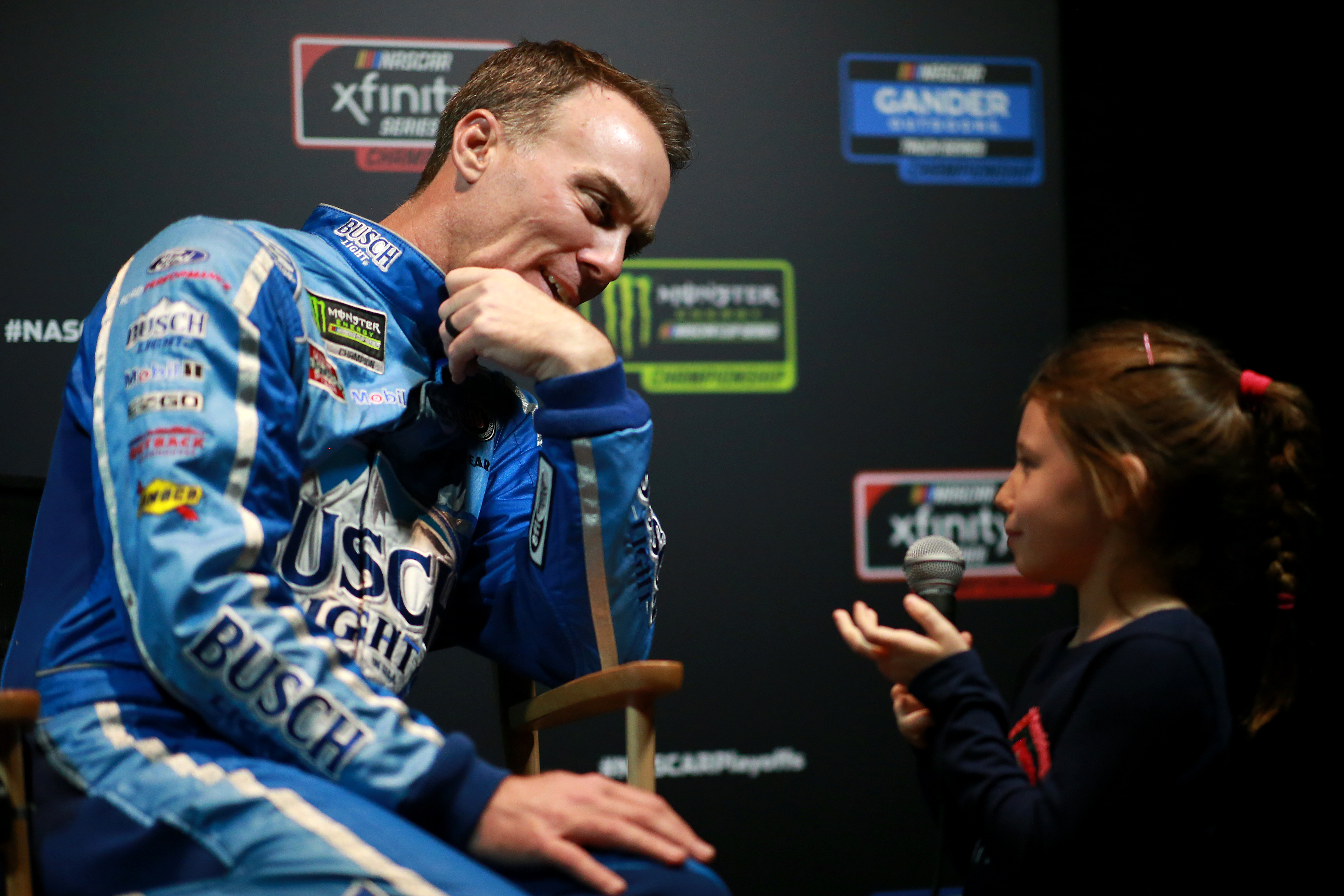 "Well there just better be an asterisk on it because if somebody crashes me, it doesn't count," he said at a press conference in Las Vegas last weekend when the challenge was first put to the Cup field by Harvick (pictured above). "You put money on a bounty on somebody and bad things tend to happen.
"Make it whatever you all want, it don't matter to me. I got great stuff, I'm a good driver, bring it."
There will always be a debate about whether Busch's Truck series exploits are detrimental or beneficial to what is essentially a development series, but one that has something of a greater deal of autonomy compared to the Xfinity series. The tweet that set the ball rolling on all of this was a fan saying she started watching the Truck series because of Kyle Busch, and the races he does enter do tend to have higher TV viewing figures, but when he does win you'll see a torrent of negativity from other fans no matter where you look.
There is little doubt that Kyle Busch is the best all-round driver in NASCAR right now. If he won on Friday or Saturday, but flopped on Sunday, nobody would care. Well, many might be happy because of his somewhat abrasive on-screen personality and his willingness to celebrate every win, no matter how minor, like a title triumph.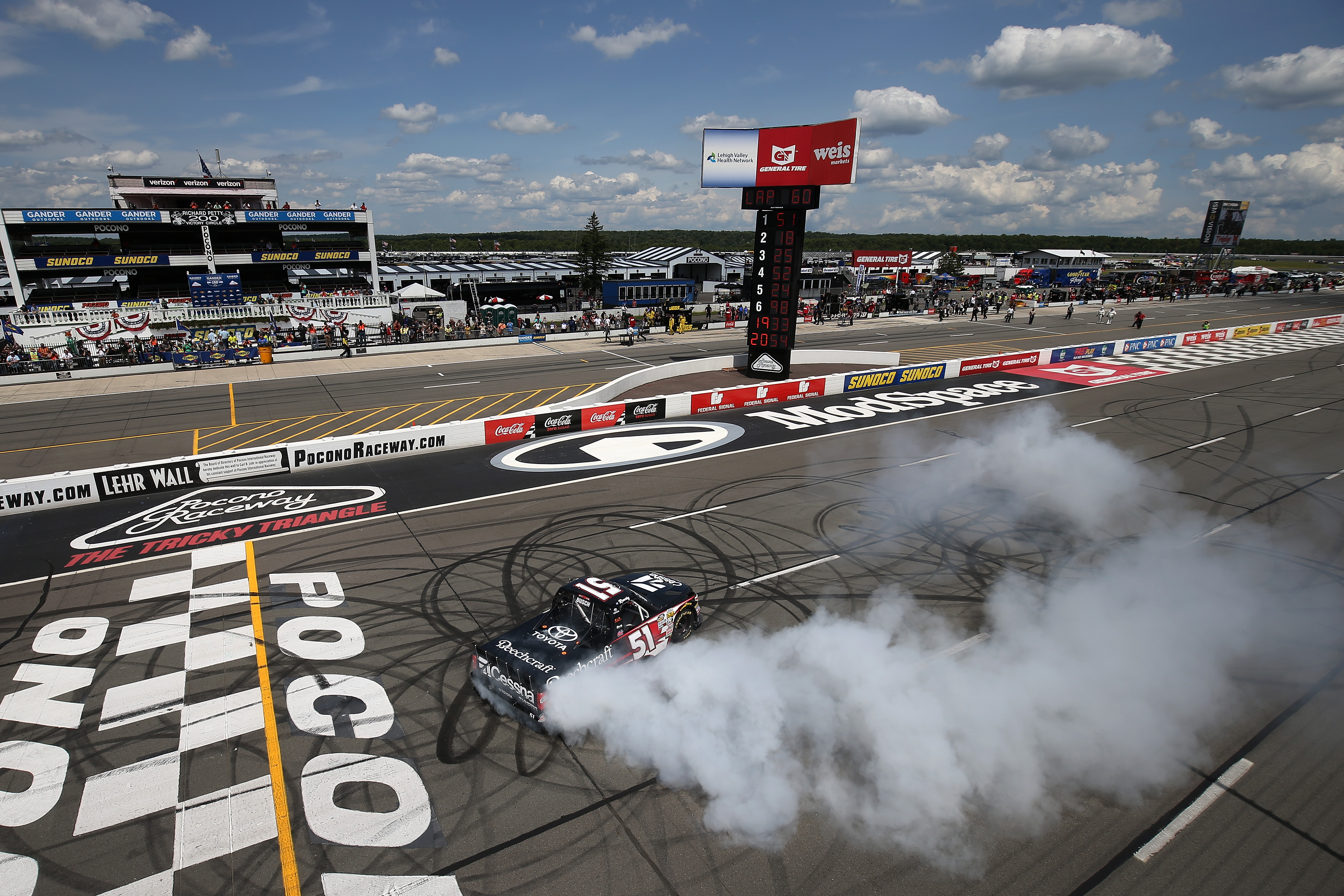 The thing is, Busch has earned the right to do that. He backs it all up by winning on Sunday too. His win record at the top level is effectively one in 10, second only to seven-time champion Jimmie Johnson, and he's the only active driver to have won at every track he's competed at, apart from the recently added Charlotte Roval. Meanwhile his 209 wins across NASCAR's top-three divisions ranks higher than the great Richard Petty who came from a time of no second- or third-tier series, but could count multiple midweek races against varying competition.
Busch competing at lower levels therefore is nothing but a good thing. Emerging talent gets to race against the best, drivers on the decline get another shot at a current superstar, and all the while the viewership increases, and we often find ourselves talking more about Truck racing than Cup racing in the days that follow.
Putting a bounty on Busch's head only serves to increase all of those positives. Should he keep winning, his place as the undisputed king of the Truck series will remain (and the money will go to charity). Should he be beaten… well, can he be?