Whether you think it was too soon or not, the NASCAR Cup Series took to the track at Darlington Speedway in South Carolina on Sunday and ushered in a new era for motorsport, as championships around the world look towards getting back in action after the coronavirus shutdown caused a suspension in play in February.
As the first major motorsport series to return, there were a lot of questions raised by NASCAR's prompt comeback – which was made possible because NASCAR fraternity is based in North Carolina area, and the short drive to Darlington reduces dangerous travel. Having no fans at the venue meant an unusual atmosphere at one of NASCAR's most historic tracks.
It's only two days before racing resumes at Darlington again on Wednesday. Here's what we learned from the series return and what could come next.
Hard work can very easily be undone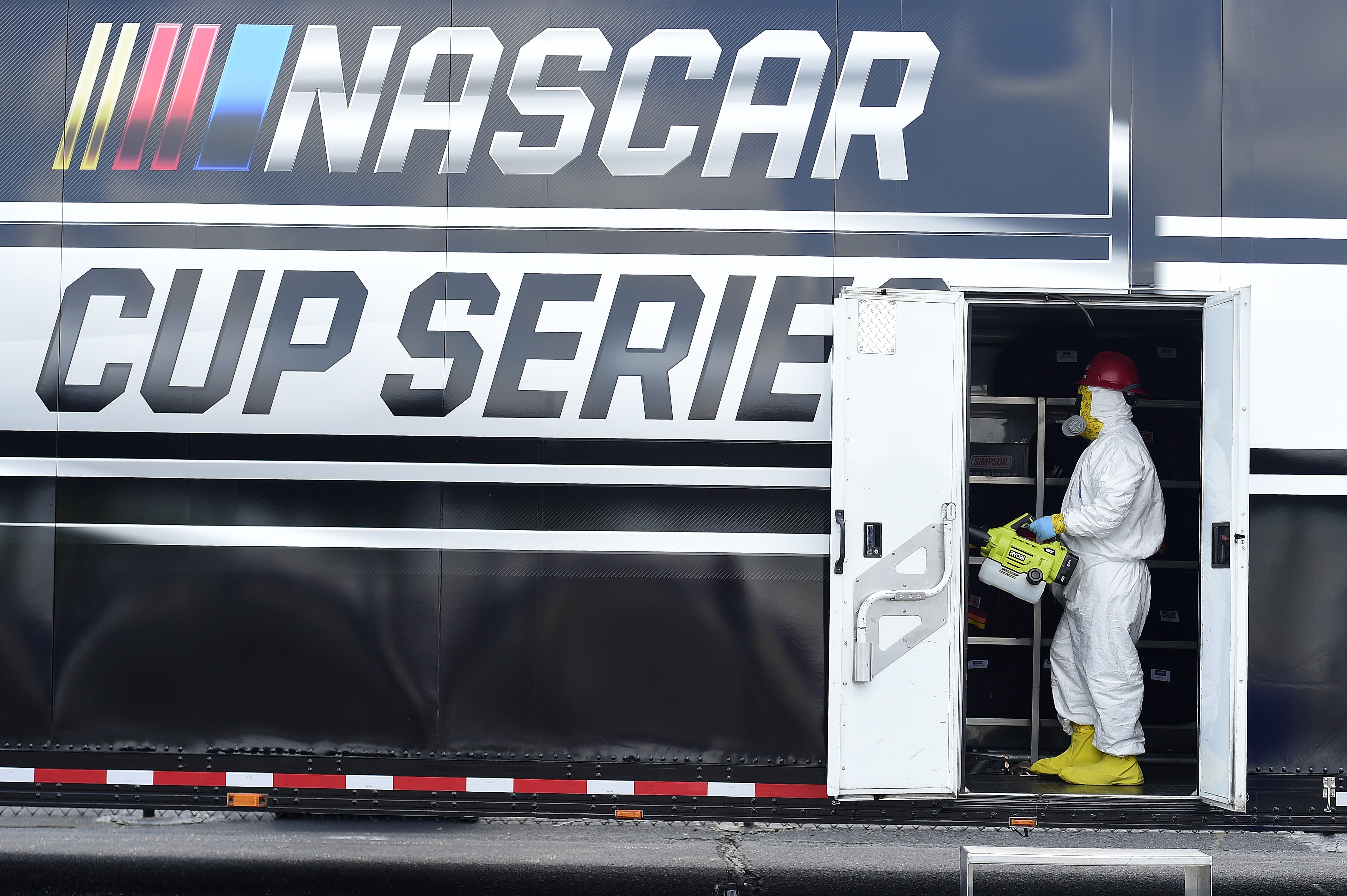 If you read The Race's feature before the race, you will know how sensibly and seriously NASCAR approached the event on Sunday. In terms of sporting competition it went off without a hitch.
But, it had to be perfect. With the eyes of the motorsport world and some wider media on NASCAR, it couldn't afford any controversy, and unfortunately there was plenty of that with spotters.
Just before the race, ex-driver and presenter Regan Smith addressed the camera wearing what appeared to be a bandana covering his mouth and nose. PPE, excellent. What wasn't excellent was the accumulation of people in the pits behind that were not social distancing.
Then, later in the race, Fox TV cameras showed the spotters all sitting next to each other in the stands.
NASCAR had a really well-thought out protocol for today's race. that's why it's so bizarre to see the supposedly so stringent rules violated like this.

I get that spreading out spotters hurts vantage points for some of them. but if I get it, so does NASCAR. it's a new reality. pic.twitter.com/YvJr23I9SK

— Nick Bromberg (@NickBromberg) May 17, 2020
"There was no one instance that we saw of anyone not wearing a mask," explained Steve O'Donnell, NASCAR's executive vice president and chief racing development officer, when asked about the images of the huddled spotters.
"I think there were two spotters standing next to each other out of the group. We asked them to move apart from each other, and they immediately went with that direction.
"All in all I think it was a great day with the industry going by all the standards we put in place. I'm very happy with how they conducted themselves throughout the event."
Sadly though, what O'Donnell describes is not what I saw. I counted groups as big as 12 spotters sat next to each other. OK, they were wearing masks, but they weren't adhering to NASCAR's or a common sense approach to social distancing. Reportedly they were asked to disperse after the pictures were broadcast and further images showed the spotters spread out.
There was also debate about the camera lens being used and the perspective it gave, and some spotters and teams took to Twitter to defend themselves and insist that they were social distancing.
I hope the teams are thoroughly briefed before the next race. Any personnel ignoring distancing rules are being disrespectful to NASCAR, to its strong and decisive leadership in returning to racing, to its research and consultation with experts about making the event safe and to those watching from hospital, struck down by coronavirus – a virus that is still killing thousands.
Rookies and new old boys to the fore
Part of NASCAR's bid to protect crews meant packing the whole event into one day.
There was no practice or qualifying, and the grid was formed by a random draw – the drivers first to 12th in the championship picking from places one to 12 on the grid, with the same process for 13th-24th and 25th-36th before teams' points set places 37-40.
The drivers hadn't turned a wheel in anger on the track before the green flag of the race.
Perhaps that fresh approach to taking a car straight out of the hauler and onto the racetrack was the reason why two returning drivers and the Cup Series' top rookies were able to shine.
Double Xfinity champion Tyler Reddick and fellow rookie John Hunter Nemechek scored seventh and ninth respectively – both career bests – while Christopher Bell had run strong before a loose wheel ruined his day.
But perhaps the stars of the show were returnees Ryan Newman and Matt Kenseth.
Newman came back from a horrendous crash at Daytona that he doesn't remember, such was its impact, and he said that a combination of large and small miracles had allowed him to get back to racing so quickly.
The Roush Fenway driver was a strong candidate for a top 10 finish before the car went away from him in the closing stages, but a 15th was a great way to return.
While Newman's comeback was impressive because of what he went through to get there, Matt Kenseth's was impressive for just how good he was having been out of the car since the end of 2018.
Kenseth – the 2003 Cup champion – retired from full-time competition in 2018, but was drafted in by Chip Ganassi to replace Kyle Larson – one of NASCAR's rising stars who was sacked after using a racial slur on an iRacing broadcast.
Having only done non-NASCAR short-track races in his retirement, Kenseth bounced back at one of NASCAR's toughest tracks at Darlington, without a practice session.
It took him a while to get up to pace. But despite all the factors working against him, he settled into the #42 well and by the end of the race he scored 10th. It was a proverbial middle finger to those who said the 48-year-old wasn't the man for the seat. Or at least that he couldn't cut it at the top once more. His result drew rightful praise.
NASCAR's complete removal of practice and qualifying is an extreme solution unlikely to be copied elsewhere, but most championships are likely to shake up their formats to some extent given the need to cram as much racing as possible into a truncated calendar. The surprise stars who capitalised on the situation at Darlington could definitely have been setting a precedent for drivers in IndyCar or even Formula 1 to thrive on reduced mileage when their seasons begin.
Harvick rules but Johnson is coming…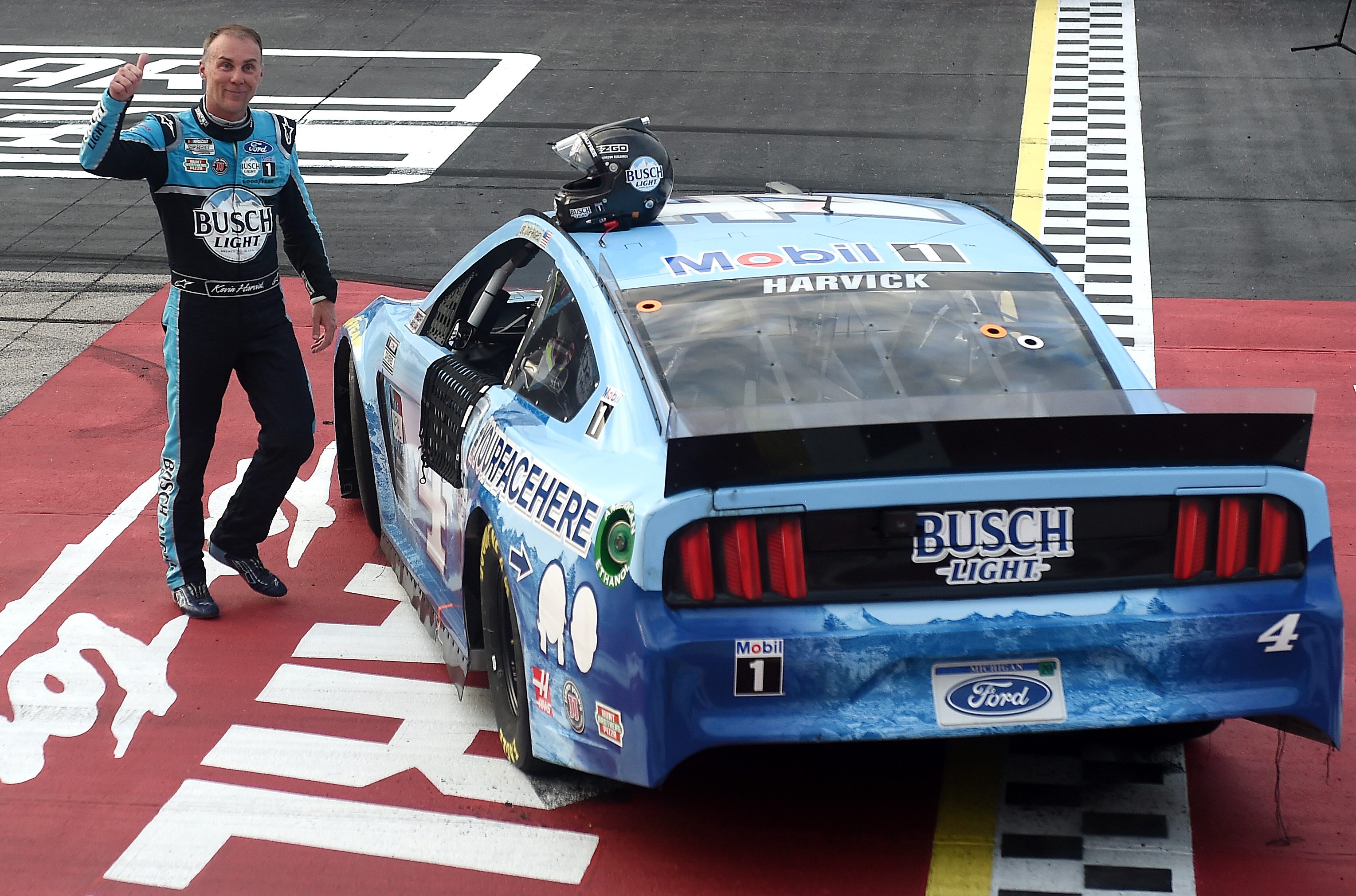 Kevin Harvick was the dominant force of the race through its second half on Sunday and its worthy victor. Since he signed for Stewart Haas in 2014 – and won the title that year – he hasn't finished outside of the top 10 at Darlington, and he sits atop the 2020 points standings as the only driver to score a top 10 in all five NASCAR races this season. Signs are strong for Harvick being the early driver to beat.
But, could the tide be about to turn and is Chevrolet about to come to the fore? Jimmie Johnson worked his way to the front and led before hitting a backmarker and crashing out, a move that left him saying "gosh what I would do to get that corner back to do it over again".
Heartbreak for @JimmieJohnson!

The 4️⃣8️⃣ crashes while leading in #TheRealHeroes 400! pic.twitter.com/VCskH5nOlg

— NASCAR (@NASCAR) May 17, 2020
Incredibly, that brought about Johnson's 100th consecutive race without a win, a spectacular stat for NASCAR's greatest driver of the modern era. But Johnson had said at the start of 2020 – his last full year in the Cup Series – that he expected and believed that he could fight for the title this year.
After Darlington, he added: "What a great car, I feel terrible for everyone at Hendrick Motorsports. We've got great racecars and things are coming in our direction."
Chevy has brought a new package to the Cup Series this year and things appear to be looking up. Could the Toyota and Ford domination be over?
Johnson's Hendrick Motorsports team-mate William Byron also ran upfront before a loose wheel caused a spin, and the other two Hendrick cars finished second with Alex Bowman and fourth with Chase Elliott.
Bowman, along with Johnson and Byron, got to the front with a few adjustments but Elliot had to work on his car – and suffered a pitlane speeding penalty – before coming good at the end.
It could just be a strong performance at this track. But it feels like things are looking up for Chevrolet in NASCAR, and Kurt Busch's third place with a Hendrick engine in his Ganassi machine rounded off an excellent day.
A packed schedule, can everyone deal with it?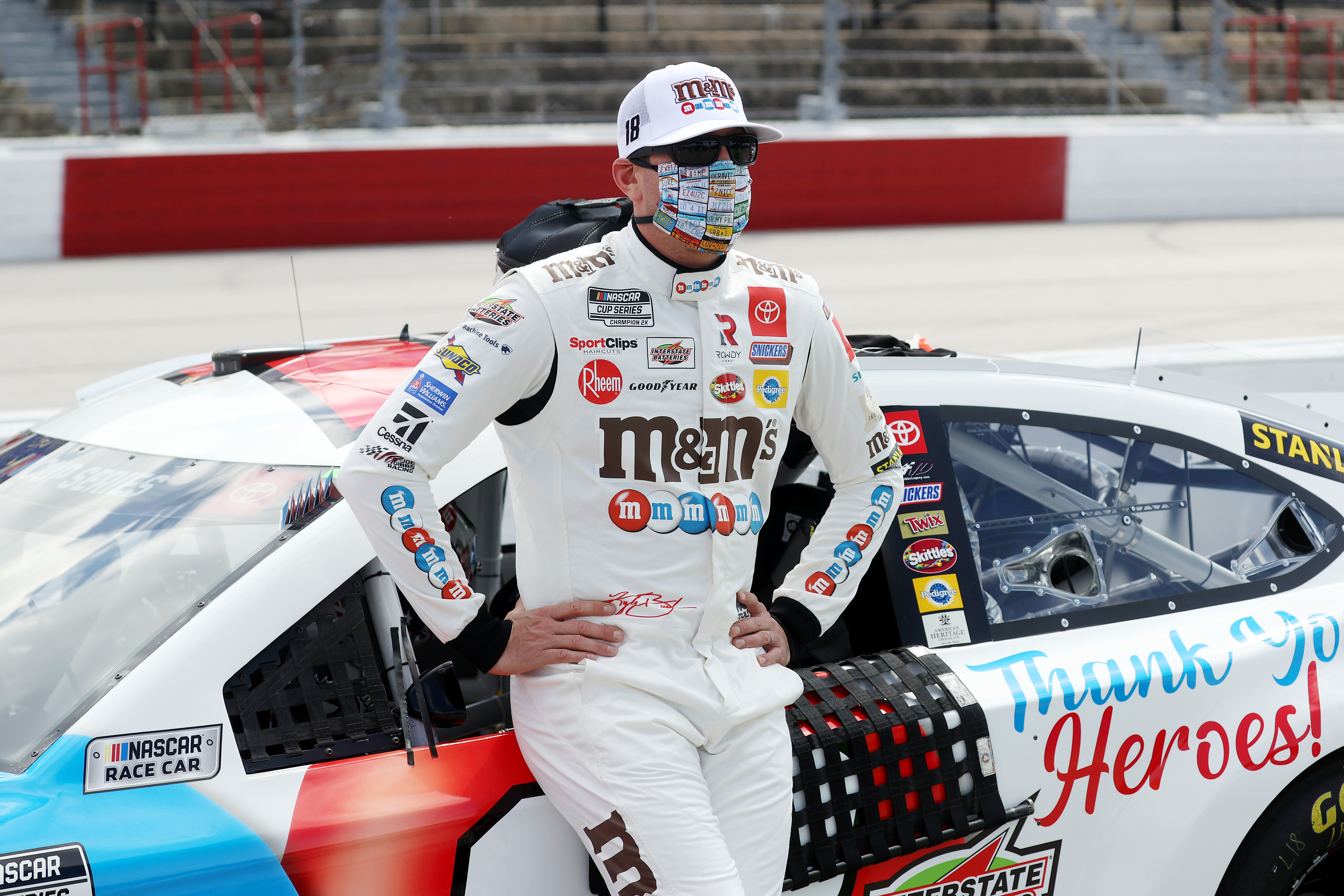 It's going to be a difficult period for NASCAR drivers as the Cup Series contests five races in 15 days. Rehydrating and staying physically in shape is going to be a massive part of performance from drivers over this spell.
With crew members and teams encouraged not to go back to the workshops, it's also going to be a logistical challenge. The pit crews in particular face a daunting period as many of them service Xfinity and Truck series teams too, placing a premium on keeping pit crews safe and performing well in this period.
However, hats off to Kyle Busch, who looks set to compete in an incredible seven races in 11 days.
Kyle Busch's schedule
May 17 Darlington
May 19 Darlington (Xfinity)
May 20 Darlington
May 24 Charlotte (Coca Cola 600 Cup race)
May 25 Charlotte (Xfinity)
May 26 Charlotte (Trucks)
May 27 Charlotte
Pulling double or treble duty over a weekend is no new thing for Busch who continues to race in the Truck and Xfinity Series whenever he gets the chance.
But seven races in 11 days will be a new one even for him – and one of those races is NASCAR's longest. Coping with the physical exertion will be a big thing for Busch, the reigning Cup champion who is yet to secure a 2020 Chase spot with a race win.
Darlington – the Monaco of NASCAR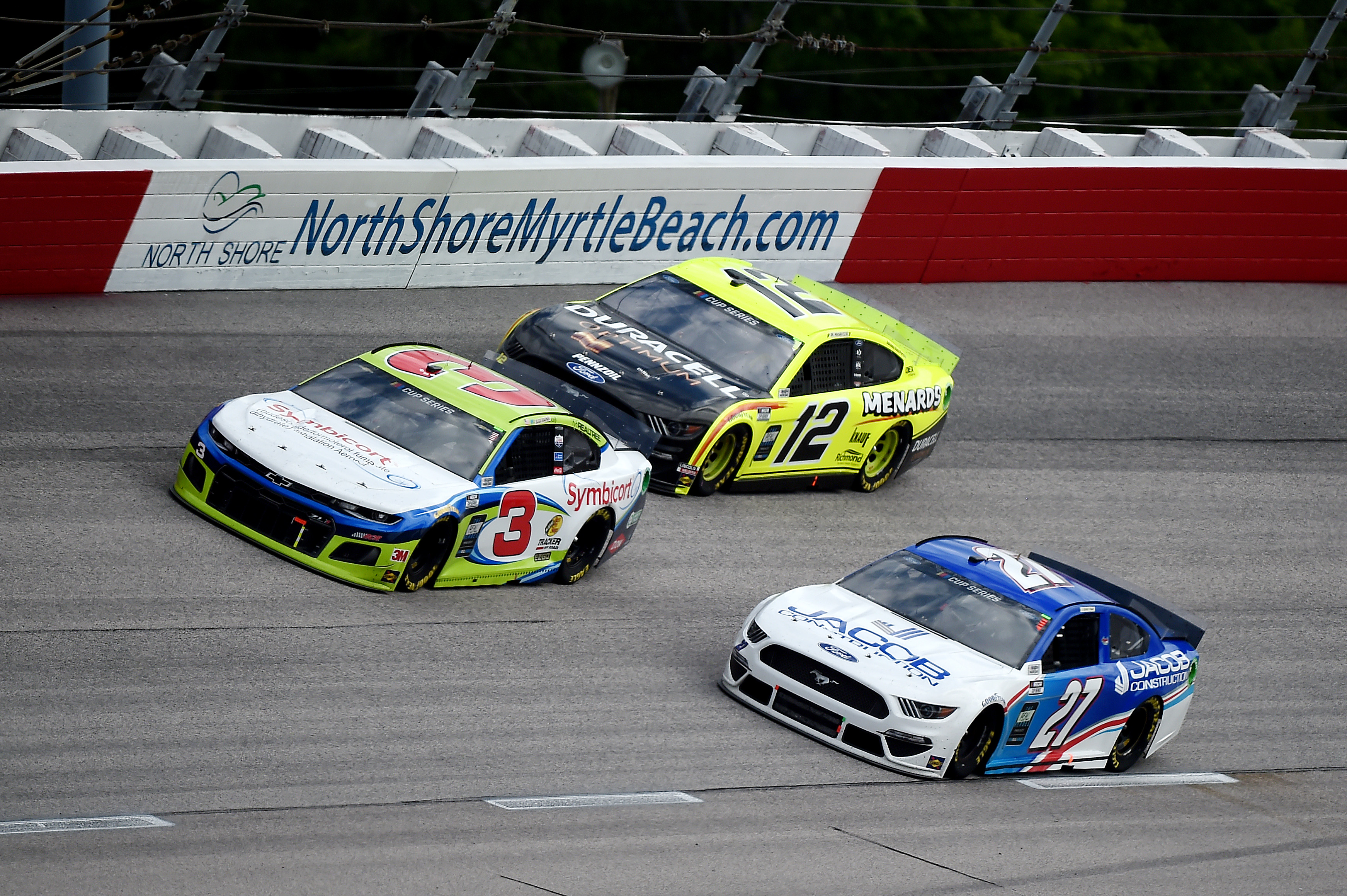 Can you imagine Monaco being removed from the Formula 1 calendar because the racing isn't good enough?
Obviously NASCAR had to take what it could get for its return, and Charlotte – the home of NASCAR and where most of the teams are based, or at least close to it – and Darlington seemed like worthy choices.
Darlington is one of NASCAR's oldest tracks and has remained relatively similar since the 1970s. It feels like a time portal that the championship can use to connect with its past.
However, like Monaco, Darlington doesn't produce the best wheel-to-wheel racing and may not have been the best place for NASCAR to return. Its unusual lines and narrow running lanes make overtaking extremely difficult.
It's no surprise that the person with the best pit box – you guessed it, Harvick – was the winner and constantly first off pit road. That's where the race was won and lost.
Watching a Cup Series car lap the Darlington circuit is one of the most underrated and spectacular things in motorsport, and proves the drivers are doing more than just turning left. Modulating the throttle and brushing the wall at Turn 4 as gravity, hundreds of horsepower and what feels like millions of tonnes try to smash the car straight into the wall is a huge challenge. It's motorsport's answer to gladiator fighting or the Pamplona bull run.
That being said, watching 40 cars do that 290 times does wear a bit thin, especially when overtaking is so tough. However the one thing this race had that others at Darlington won't is that the cars were out of position and unfettled because of the lack of practice and the qualifying draw. So that at least proved a shake-up in the order.
I don't think Darlington should be dropped from the calendar, but this was the perfect opportunity for a shorter race to keep general motorsport fans intrigued and new to NASCAR occupied, and to give the drivers and teams a touch more to the front to create even more of a spectacle.
But perhaps that's a bigger NASCAR question – is having three-four hour races every Sunday sustainable into the future? Worms proverbially released from the can… a debate for another day.
The undeniable success: Real Heroes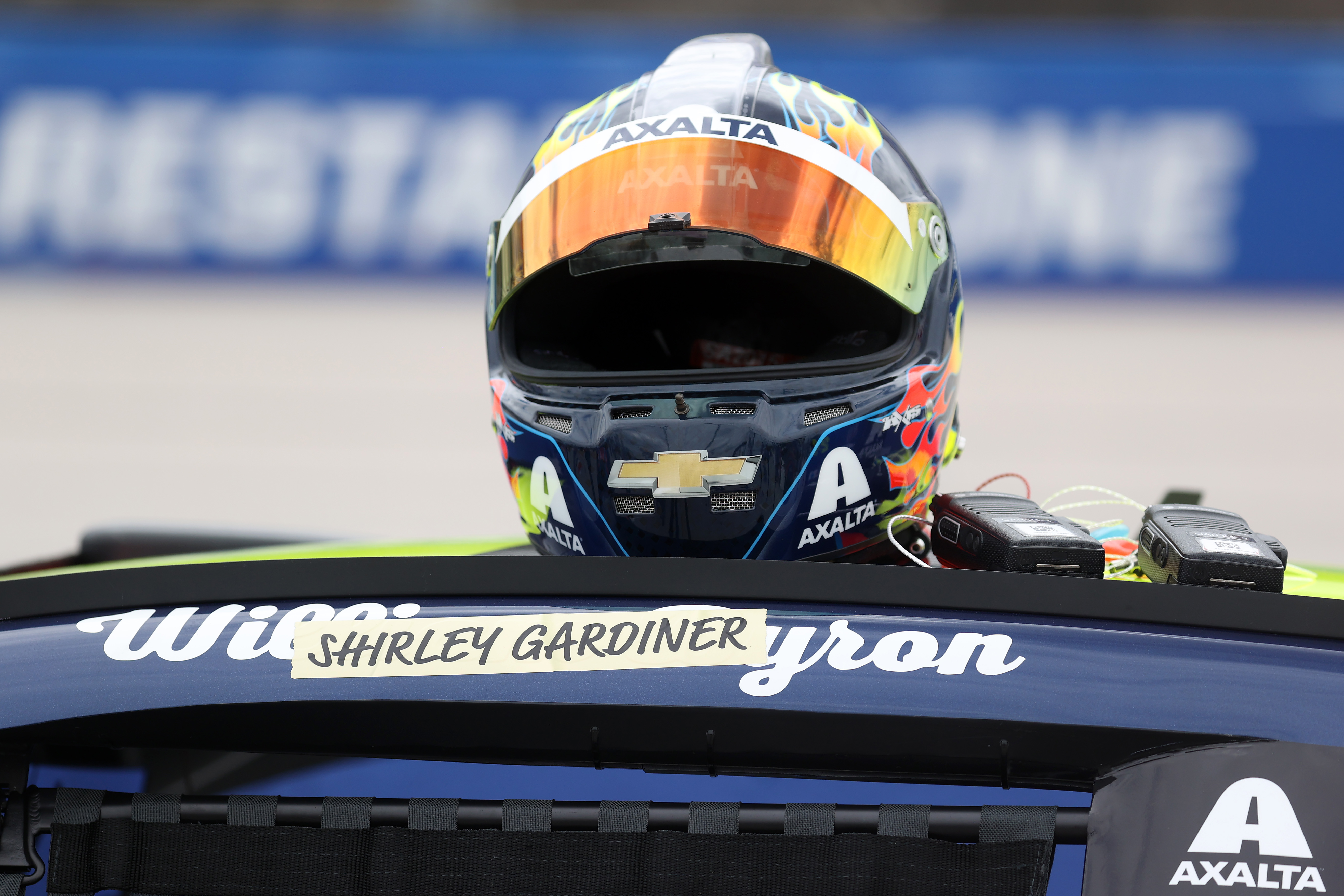 The event was named the Real Heroes 400 in honour of those serving to beat the coronavirus on the front lines, and each driver put tape over their own name over the left-hand side window of their cars and wrote on the name of a healthcare professional they were racing for.
As I wrote on Sunday, I still feel the risk involved in returning to racing is too high given the number of people suffering in the world and the potential for a sport to increase risks.
However, NASCAR and its stakeholders' execution of the event – in the build-up and the race itself – was fantastic. The emphasis on those in need or involved in frontline work made the event valuable for publicising something much bigger than any NASCAR driver or team.
With people entering the track regularly, it will be interesting to see if NASCAR's measures to protect everyone remain enough to avoid trouble. For example in the wider world news emerged on Monday that a week after reopening, seven French schools have shut after a child contracted coronavirus.
NASCAR is motorsport's trailblazer, and its coming weeks will be a vital experiment for the racing community.