I'm trying hard to focus on what Kyle Larson's telling me, but there's a high-pitched scream ongoing in the background. "It's my cat, I think he wants to get in here!" he apologises.
Larson's a normal guy. Amid his hero-to-zero moment and consequent rebound story in the last 12 months, it's easy to forget he's a human being – with a cat. He also has a wife and children, and every morning he gets up and does normal things, like going to work.
When he used a racial slur in an iRacing event last year, it was easy to confine Larson to a box you won't open again as a sportsman undeserving of another chance.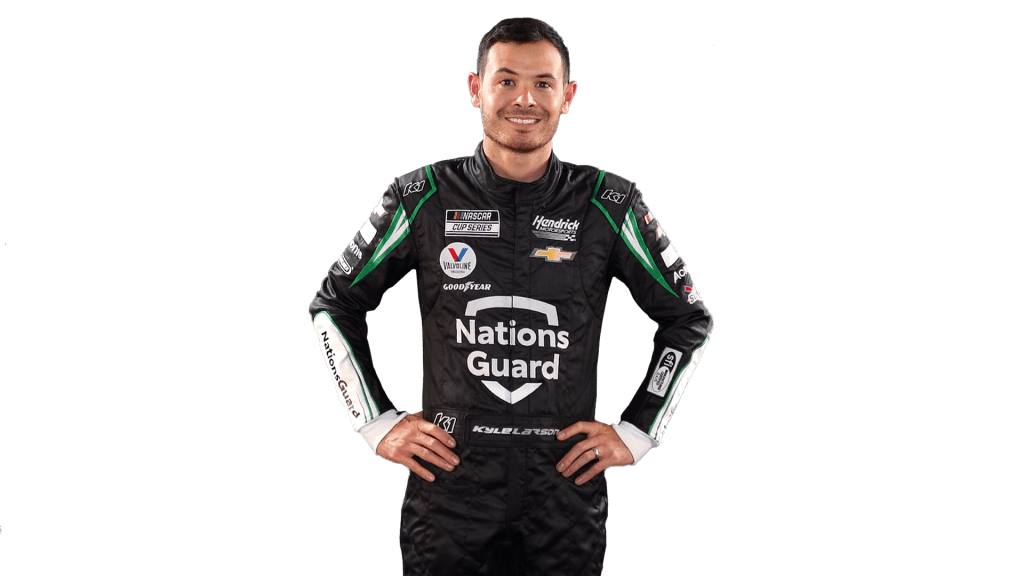 But Larson will keep working hard to earn that chance and now he stands on the precipice of a very rare sporting comeback.
He's done all the right things to initiate that rejuvenation. In terms of driving, he proved he's one of the best dirt, short-oval racers in the world and the genre's history as he won north of 40 races last year with eye-watering dominance after making that his focus following his ejection from Ganassi's NASCAR Cup Series team.
Win #11 in 23 World of Outlaws starts for Kyle Larson and @Paul_Silva57 — 40th dirt track win in 80 starts overall for Larson in 2020. 🤯 pic.twitter.com/D5tufLtGn5

— World of Outlaws (@WorldofOutlaws) October 10, 2020
But much more importantly, he completed his sensitivity training, hired a diversity coach, spoke with members of the African American community and continued to apologise profusely and attempt to atone for his actions.
Of course, all of these details came out after the fact. Most of his initial work following his misdeed came outside of the public eye, the media or any recognition.
Now, as he approaches his big comeback with the Daytona 500 on Valentine's Day, Larson talks to The Race exclusively and says something you may be surprised to read.
"I said from the beginning, I feel like that experience that I put myself through, I think some people might be shocked to hear but I think it was a very positive thing for me," he says, before quickly clarifying the point.
"I'm thankful that I was able to go through that and grow as a person, as a father, as a husband. Just to overall grow and become a better person, I think was great.
"It gave me a whole new perspective on life and what other people go through, and I think those are all great things and things I look forward to teaching others and also my young children as they grow up."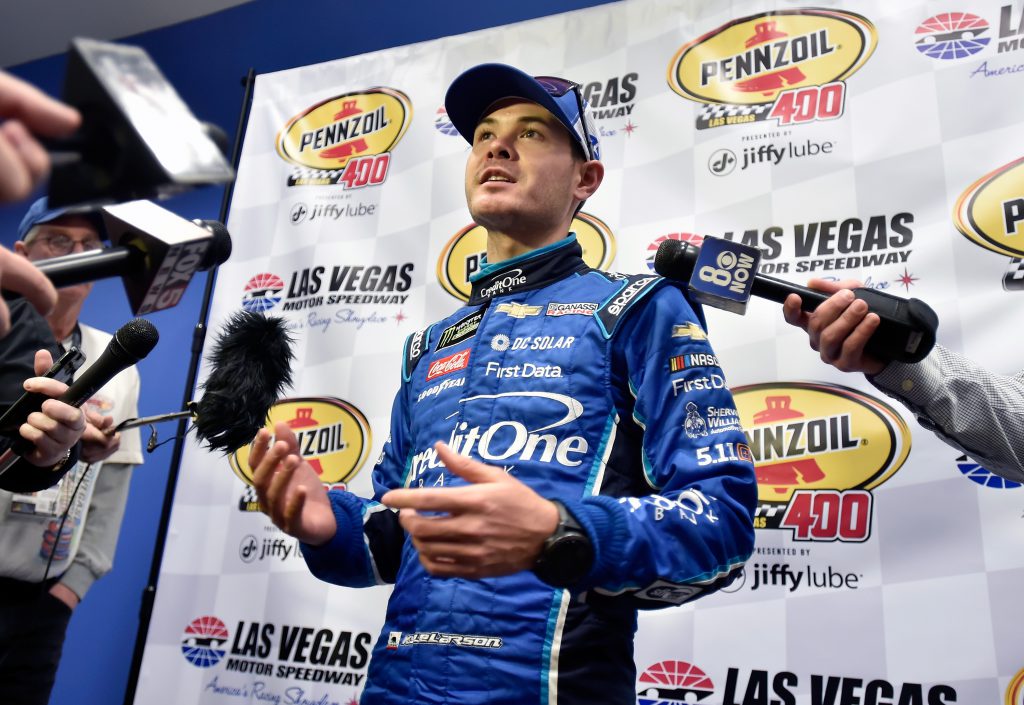 Yes, people can rightly admonish Larson for what he did last year, but he's done his utmost best to learn from his errors and try to justify his second chance. It may have taken a shocking event to initiate, but he's done something all of us should look to do every day: educate ourselves, learn to be more inclusive and understanding of others.
Back in October Larson signed for Hendrick Motorsports, joining the team which consequently went on to win the Cup Series championship with Chase Elliott. He's now returned at the very top level – with a team synonymous with NASCAR success with legends like Jeff Gordon and Jimmie Johnson – seemingly without missing a beat.
And so far it has largely produced a positive reaction. Larson has been touched by the support of most fans, and is determined to win over the rest.
Humbled, honored and so grateful for this next chapter in my life. Thank you @TeamHendrick look forward to great things on and off the track! pic.twitter.com/MFjFQlTpsi

— Kyle Larson (@KyleLarsonRacin) October 28, 2020
"Most fans have been great and accepting and I think excited and thankful that I get another opportunity," he adds.
"I think there's definitely some race fans out there that are second-guessing of me.
"But I understand that and I know that over time, once I get to show people the good person that I know I am, and show what I've grown from and stuff like that, I think people will be able to and willing to accept me.
"So I know that takes time, I know it's not something that happens overnight and it's not something that I'm stressing out about yet.
"I know if I go out there and just do what I can do in and out of the racecar, I think that should win a lot of people over.
"So I'm excited for this season. I'm excited to get back racing and also building my fan base back up."
Larson has been given a phenomenal opportunity to rebound at one of the championship's best teams.
Still deemed one of the most exciting drivers in NASCAR, he will be the oldest driver at just 28 in what is an exciting Hendrick Motorsports line-up. It features reigning champion Elliott, Larson's good friend Alex Bowman and William Byron, a first-time winner in 2020.
All three won at least one race and made the playoffs last year. They form a dynamic line-up for the competition.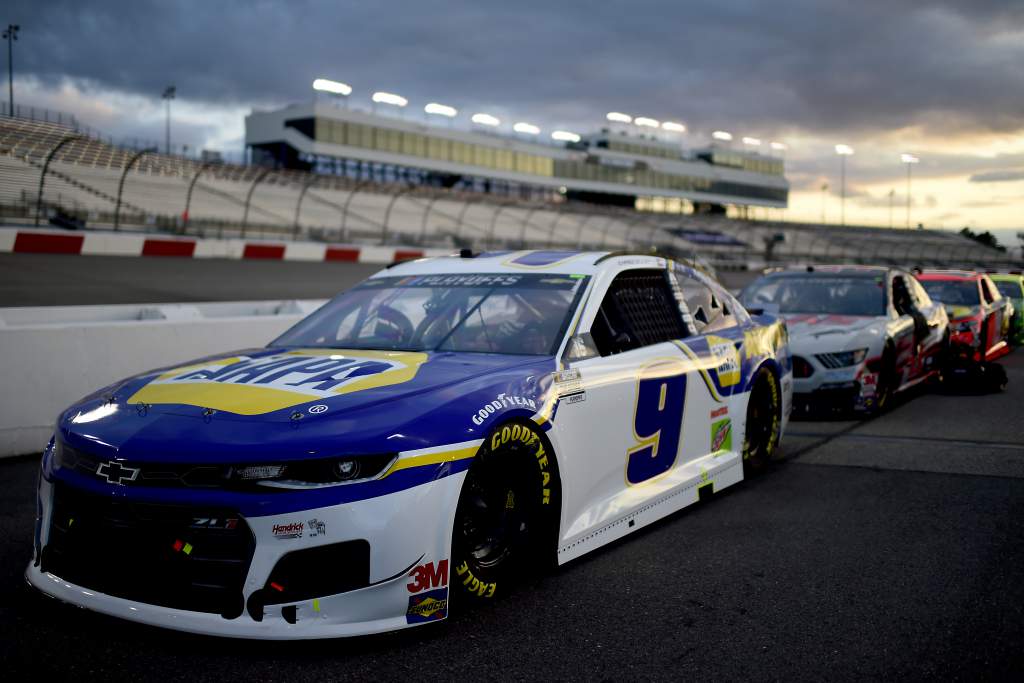 "The main thing when you have a team-mate, or team-mates, is to be able to benefit each other and make yourselves, each and every one of you, better," Larson adds, having come from a different background at the much smaller two-car Ganassi operation.
"I've only ever really been with one team-mate and that was a fun dynamic because you can really work together, the two of you.
"But now, having three others, there's even more information that we can lean on each other from, so yeah, I'm excited about it.
"And it's a young team but hopefully the four of us are there for a long time and kind of can build a dynasty together."
Larson's wanted to be a part of Hendrick for a long time, and makes no secret of that. The rumours started almost as soon as he reached the Cup Series full-time in 2014 that he would end up at the squad, and now he's achieved that goal.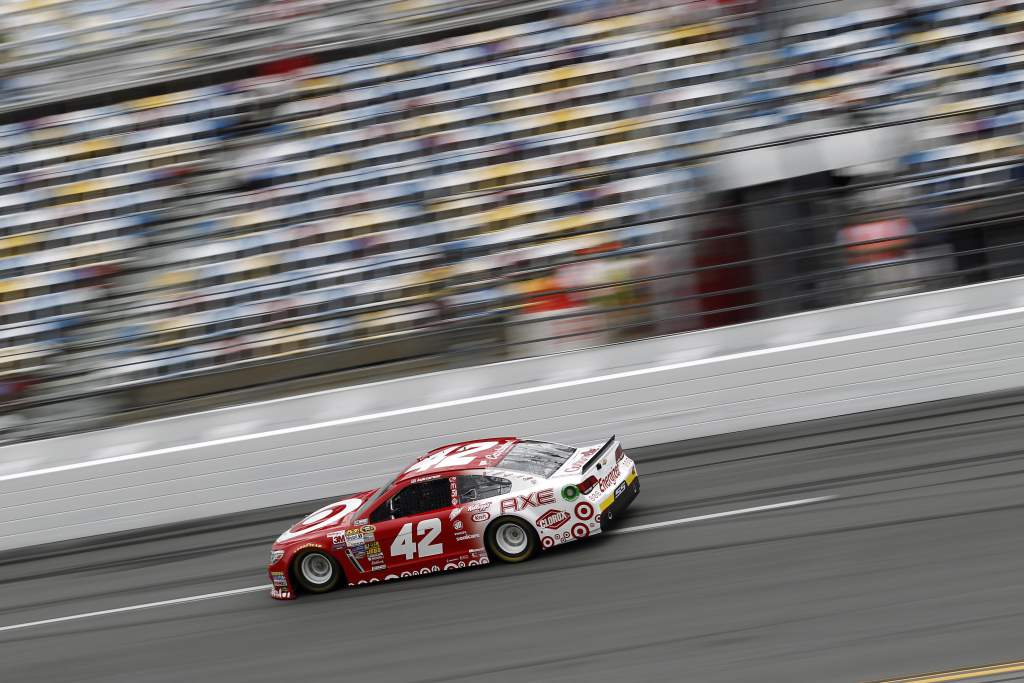 "You just look at their history and their success and I think that would make any driver want to drive for Hendrick Motorsports," Larson adds.
"So I think they have a lot of good things going to with young drivers.
"I'm going to be the oldest driver there so that's pretty weird but exciting, and I've always looked up to Jeff Gordon and especially Mr [Rick] Hendrick. I think he's one of the most well-respected people in the sport.
"So I don't think I could be with a better team in my whole situation than Hendrick Motorsports. They've always been on my hopeful teams to race for someday and I'm glad that they're taking a big chance on me and I hope to do everybody there proud."
It's interesting Larson raises Rick Hendrick and the chance that's been given. Hendrick told Forbes last year that it "wasn't going to be easy" to find sponsor backing for Larson, but he's fielded Larson anyway. There has to be a phenomenal amount of belief in the driver from Hendrick to take that risk, making his new boss perhaps the first person to acknowledge Larson can redeem himself.
How do we like the new No. 5 machine? 👀@KyleLarsonRacin | @TeamHendrick pic.twitter.com/Olvsq0vC7w

— NASCAR (@NASCAR) January 28, 2021
NationsGuard has answered that somewhat by coming on board as primary sponsor for the first three races, while machine tool maker Cincinnati Inc and truck manufacturer Freightliner will both act as primary sponsors for two races each as well as being permanent associate sponsors.
So the stage is set for Larson to start his first race – avoiding any embarrassment a lack of primary sponsor would bring – since he finished fourth at Phoenix last year before the pandemic lockdown halted action and his career .
He has top-10s in the last two Daytona 500s, but there's an acknowledgement of the fact that settling in may take some time, even if racing on dirt kept his reflexes and competitive will sharp last season.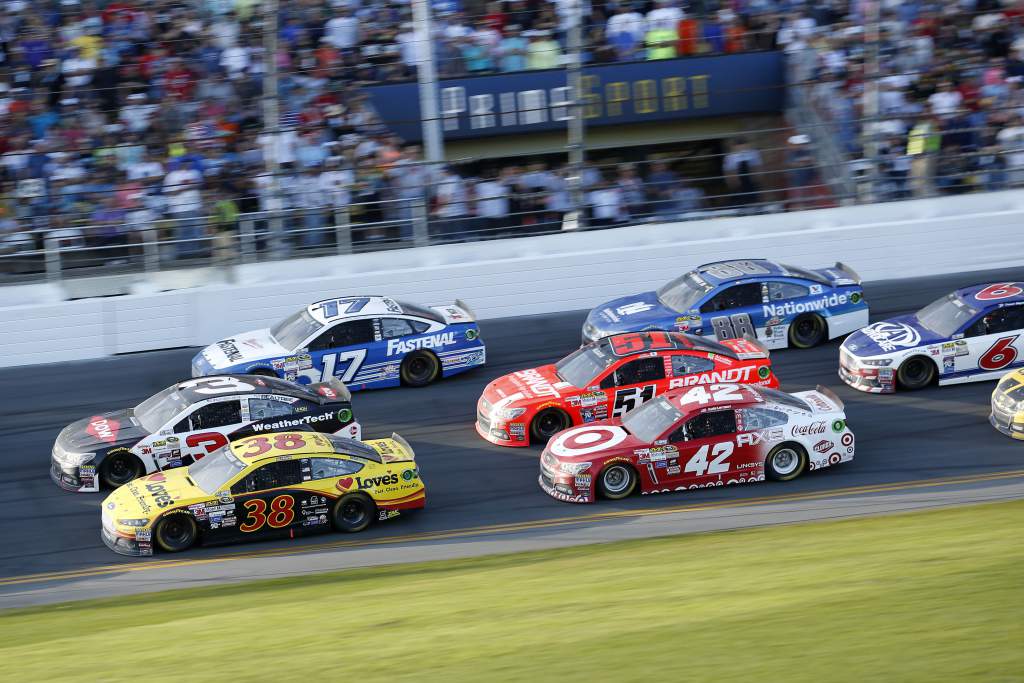 "It's been good that I have stayed active and probably more active than I have been in the last handful of years since I was in NASCAR," he explains.
"So this past season, it was nice to stay active and stay fresh for if and when an opportunity came back up in Cup, and now I feel like I'm probably a better race car driver than I've ever been. I'm excited to get back in a Cup car.
"Obviously there will probably be a little rust to get knocked off. I think more so the little things like pitstops and the 'choose rule' [selecting a lane for restarts], I've never done that before.
"I was watching some onboard videos last night, just trying to familiarise myself with kind of that procedure because it's honestly a little stressful to think about, having to make quick decisions like that that might affect your finishing position.
"So, just the little things like that I think will be probably what will take me more time to get used to, I think the driving the race car part won't take that long…"
With the exit of Johnson to IndyCar, a reshuffle has been completed at Hendrick. Johnson's #48 has been taken over by Bowman – previously in the #88 car – with #5 being rekindled from the team's past for Larson, as a replacement for the 88 in the roster.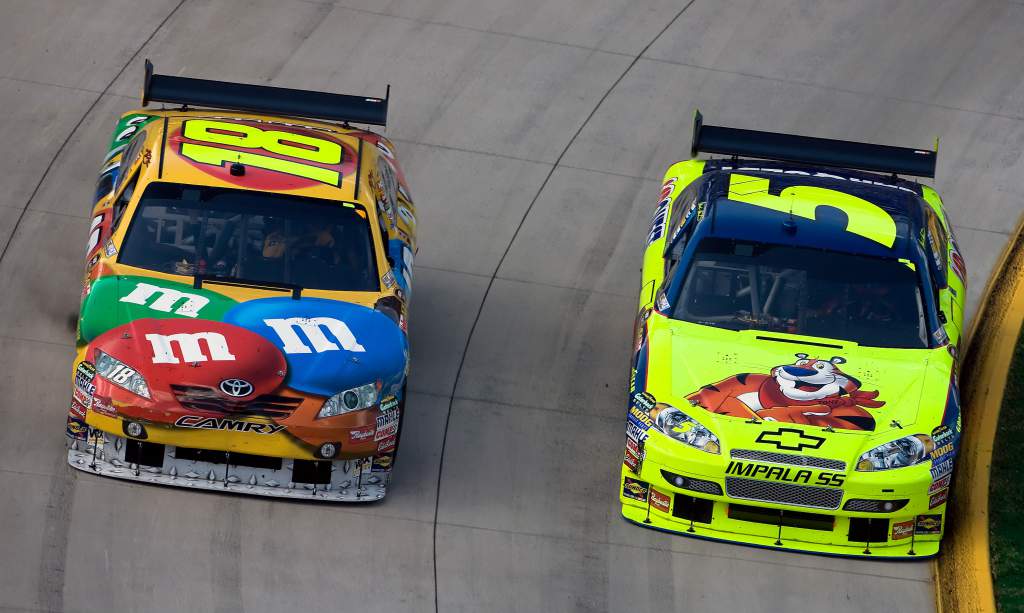 The shuffle means the supremely talented Cliff Daniels, who race engineered Johnson to his last title in 2016 and was Johnson's crew chief in 2020, comes over to work with Larson. The two have already began efforts on key elements of preparation for Daytona and the year ahead.
Larson is a driver who doesn't like to – or feels he can't because of the variables of a NASCAR season – set firm goals, but there's definitely an outline of what he's expecting to achieve on his return to action.
"Definitely, if we don't make the playoffs, that's a miserable season!" says Larson. "For sure I believe that we will make the playoffs.
"It's hard for me to always set goals because things change throughout the season, it's so long, and there's so many ups and downs with race teams and everything.
"But I think if I can get a few wins this year and make it to the final eight in the playoffs, I think that'd be a pretty successful season.
"But I want to do better than that also, so I'd like to do what Kevin Harvick did last year, winning a bunch of races, bunch of top-fives and top-10s, being consistent every week, and hopefully having a little better luck in the playoffs than he did at Martinsville [Harvick, pictured below, suffered an early puncture and was eliminated out of the playoffs after a failed last-lap lunge on Kyle Busch].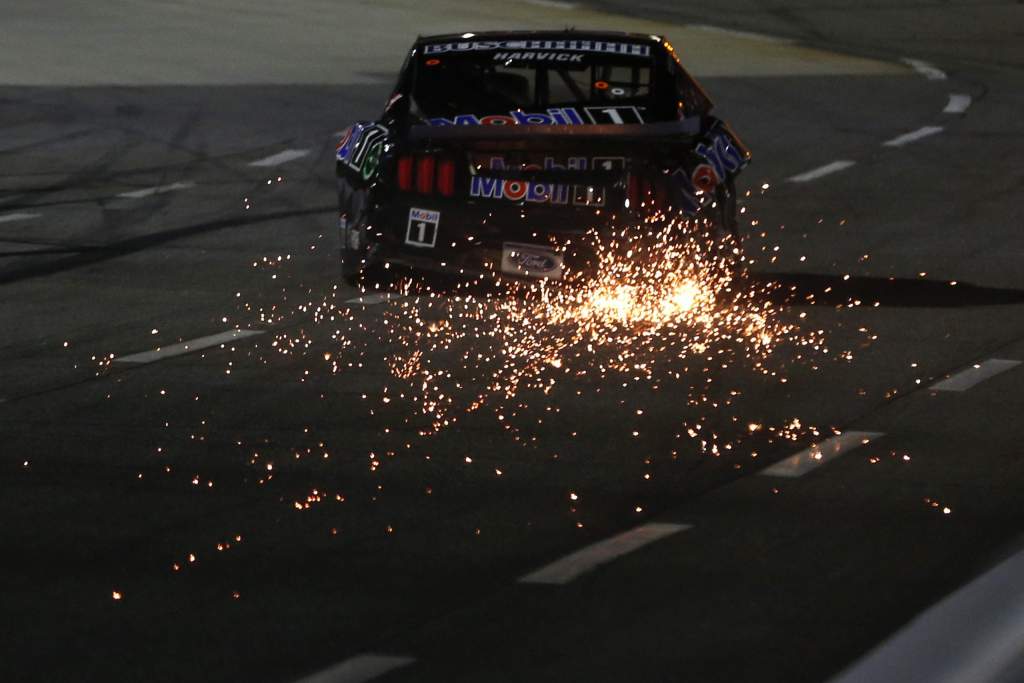 "But yeah, it's a long season and I'm thankful that I'm in the organisation that has just won the championship for the previous season so that gives me a lot of confidence."
Regardless of whether you're happy or not to see Larson in a racing car, we'll all get to enjoy one of the most talented drivers in the series attempting to prove his doubters wrong in one of NASCAR's most fascinating ever storylines. And it's not a championship short of tales to tell!
In the smaller Ganassi operation, Larson had bagged six wins but failed to finish higher than sixth in the championship. Some saw that as a lack of elite ability while others pointed to the machinery he was driving as not quite being of the level to compete with NASCAR's regular title winners.
So if the drive to redeem himself and win over the people who aren't sure about his second chance because of the slur wasn't enough, Larson will have the added motivation of trying to prove wrong those who also have doubted whether he is a future NASCAR great.
He has strong opinions on the matter of what he wants his legacy to be when he hangs up his helmet.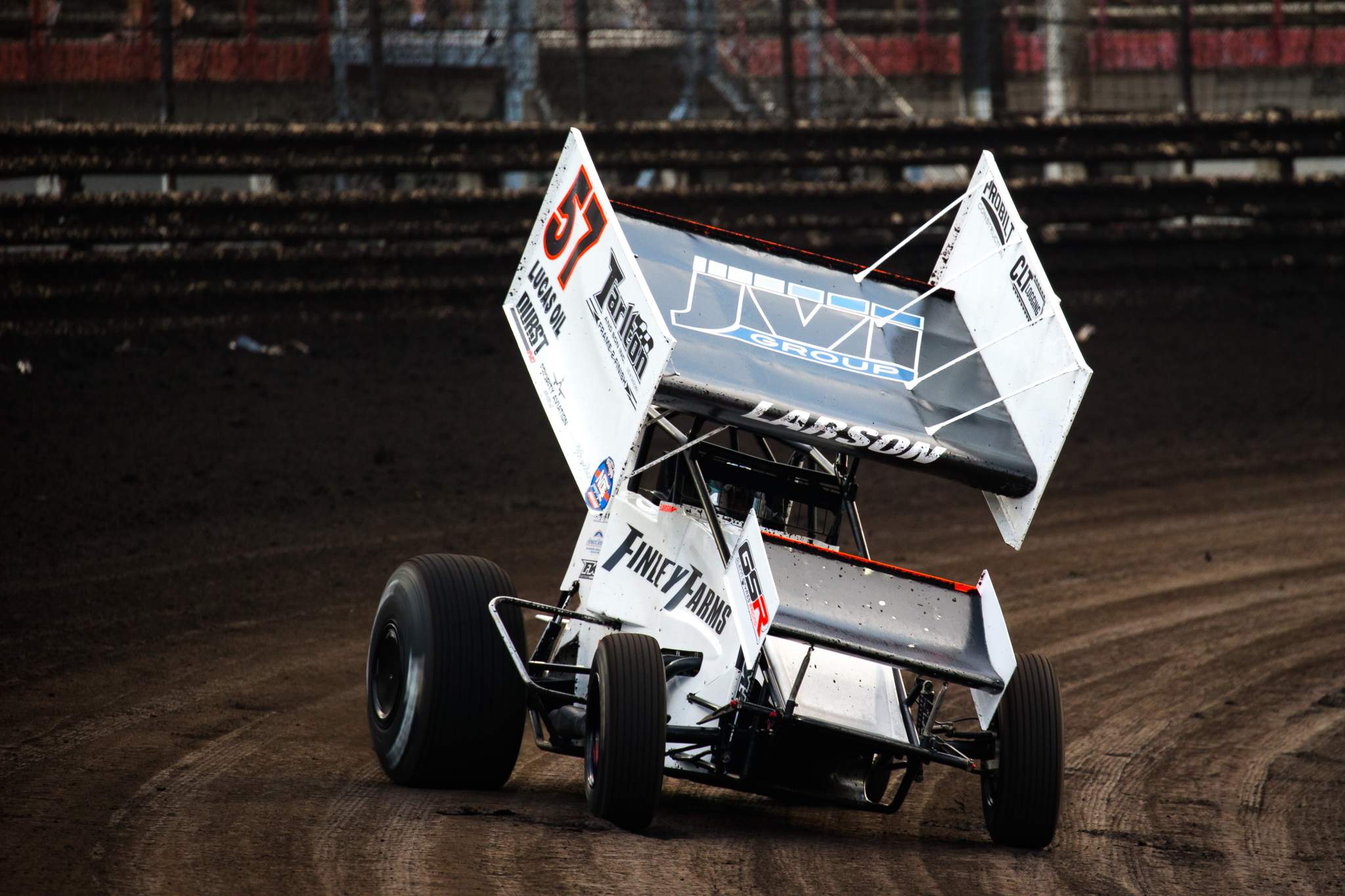 "I've been reading stuff like 'oh, he's the greatest dirt racer ever, but he hasn't done much in NASCAR' or I've only got six wins or only this, only that," Larson says.
"This year I feel I'm confident that I'm with a team that's capable of going out there and contending every week and I want to show people that I'm not just a good dirt racer, I'm a great race car driver all around.
"That's kind of what I've always said I wanted my legacy to be.
"So I don't really care about a legacy in one type or form of racing, I want a more broader kind of overall legacy of just being a very diverse race car driver.
"And, yes, there's still a lot more that I need to accomplish in NASCAR to feel like I really am up there with [Mario] Andretti, [AJ] Foyt and even Tony Stewart [pictured below], guys like that.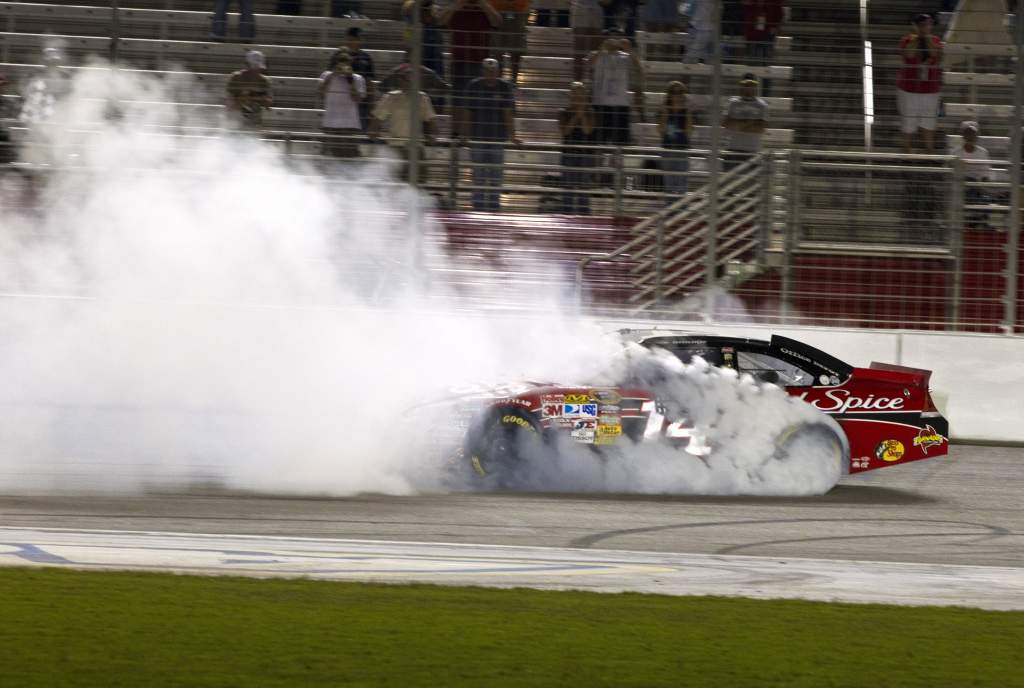 "So, with that, I need to win some races, I need to win championships in NASCAR and like I said, I think I've proved in dirt racing that I'm great but I need to convince others that I am great in NASCAR as well."
So, the biggest team owner in NASCAR has deemed Larson's quest to prove himself and learn on and off the track worth a gamble, even if it seemingly costs him money in the process.
"I'm really proud of what he's done and what he's doing," Hendrick told Forbes in November.
In top-level machinery, we'll finally get to see if this predicted future champion can deliver the goods.