Kyle Larson has written a powerful open letter on his experience since using a racial slur in an iRacing event in April, which had cost him his Chip Ganassi Racing NASCAR Cup Series seat.
Larson was competing in a race set up by drivers, not NASCAR, when he used the slur on a live broadcast and over the following days he lost many of his sponsors and the Ganassi ride he'd used to establish himself as one of the current and future stars of NASCAR.
He was and still is banned from NASCAR, but has instead had one of the most successful short-oval dirt track racing seasons in its recent history – where he plied his trade before NASAR – with almost 40 wins this season at a variety of different tracks and race formats.
Larson has given very few interviews following the racial slur, which means the open letter provides one of the best chances yet for Larson to explain himself, to help atone for it and to describe exactly what he has been doing to educate further himself since then.
He opened up on his world turning upside down, the disappointment of his friends and family and one day having to explain to his children – what he has done.
"In an instant, my career was shattered," Larson says.
"I was rightly suspended by NASCAR and fired from my job with a top-tier team. I jeopardised the livelihoods of the crew members who had poured their careers into building me fast race cars. My fans were upset. In an instant, I turned a lot of lives upside down and destroyed my own reputation.
"On the night of Sunday, April 12, 2020, when the sports world was stopped because of the pandemic, I said the N-word over a microphone before an online race. Did I know the whole world could hear me in that moment? No, I did not – I thought it was a private channel.
"So when I tell people that I wasn't in the habit of saying the word and they roll their eyes in response, I don't blame them. I get it.
"Auto racing is my passion. During the NASCAR off-season, I've sometimes competed overseas. On one of these trips, I was around a group that used the N-word casually, almost like a greeting.
"Of course, it doesn't matter where this happened, how the word was used or what the people around me did. The fact is that the word was said in my presence and I allowed it to happen unchecked.
"I was ignorant enough to think it was OK, and on the night of the esports event, I used the word similarly to how I'd heard it. As I write this, I realise how ridiculous, horrible and insensitive it all sounds.
"And what makes it even worse is that I truly do know better."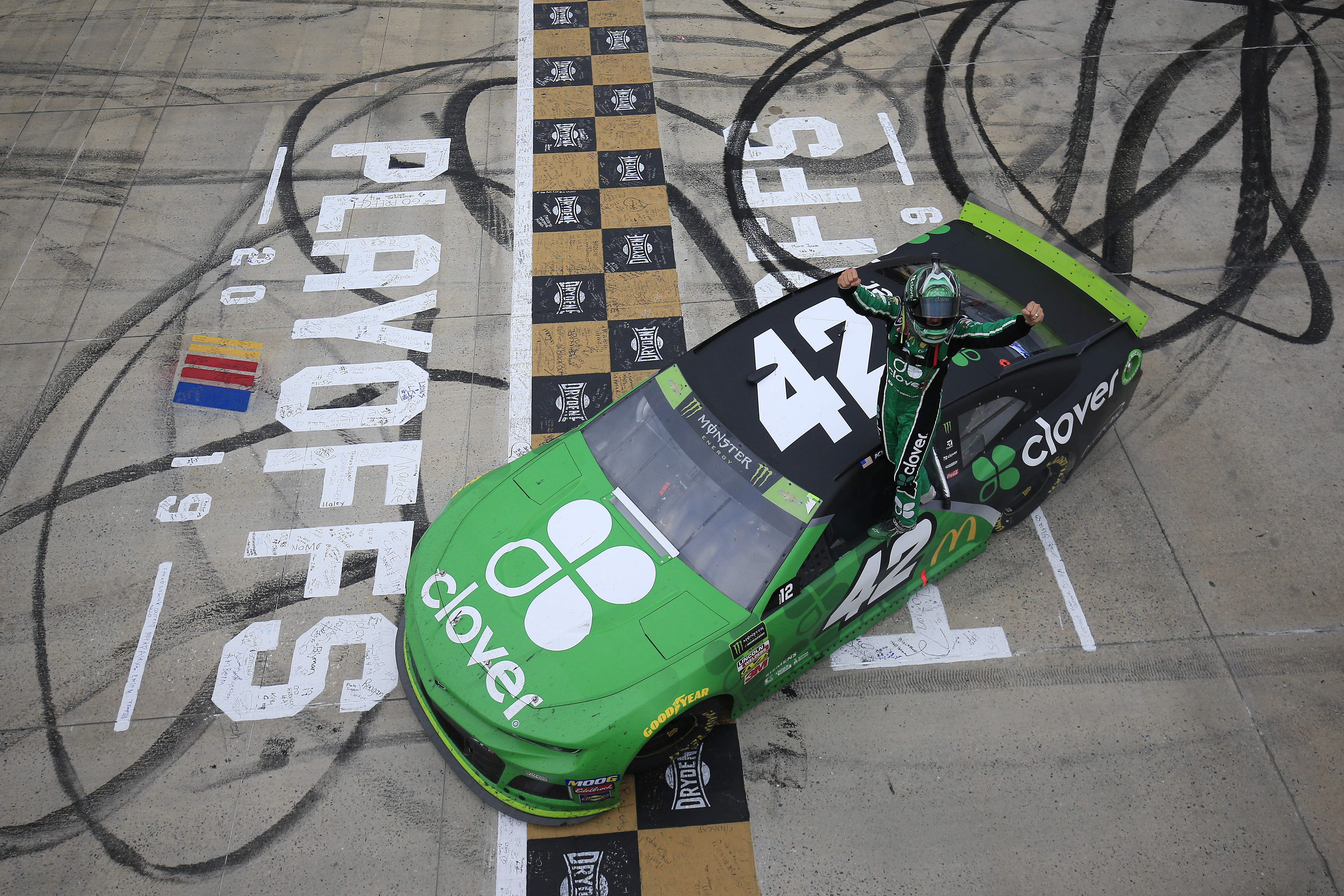 Larson is a graduate of NASCAR's diversity programme and is the grandchild of two Japanese people interred in prisoner of war camps in World War 2, which Larson adds means "there's no excuse for my ignorance".
"I'm half Japanese," he says. "My parents are an interracial couple who have gotten disapproving stares and been made to feel uncomfortable just for being together. And all of a sudden, they were being asked why their 27-year-old Asian-American son said something racist."
Larson also talked of the realisation of "how little I really knew about the African-American experience in this country and racism in general", something many of the social injustice campaigns have pushed for – learning and education – most recently in the wake of the death of George Floyd at the hands of a white police officer.
Larson adds: "Educating myself is something I should've done a long time ago, because it would've made me a better person – the kind of person who doesn't casually throw around an awful, racist word.
"The kind who makes an effort to understand the hate and oppression it symbolizes and the depth of pain it has caused Black people throughout history and still to this day. It was past time for me to shut up, listen and learn.
"When I look back at these last few months and see all the protests and unrest in our country, and the pain Black people are going through, it hurts to know that what I said contributed to that pain."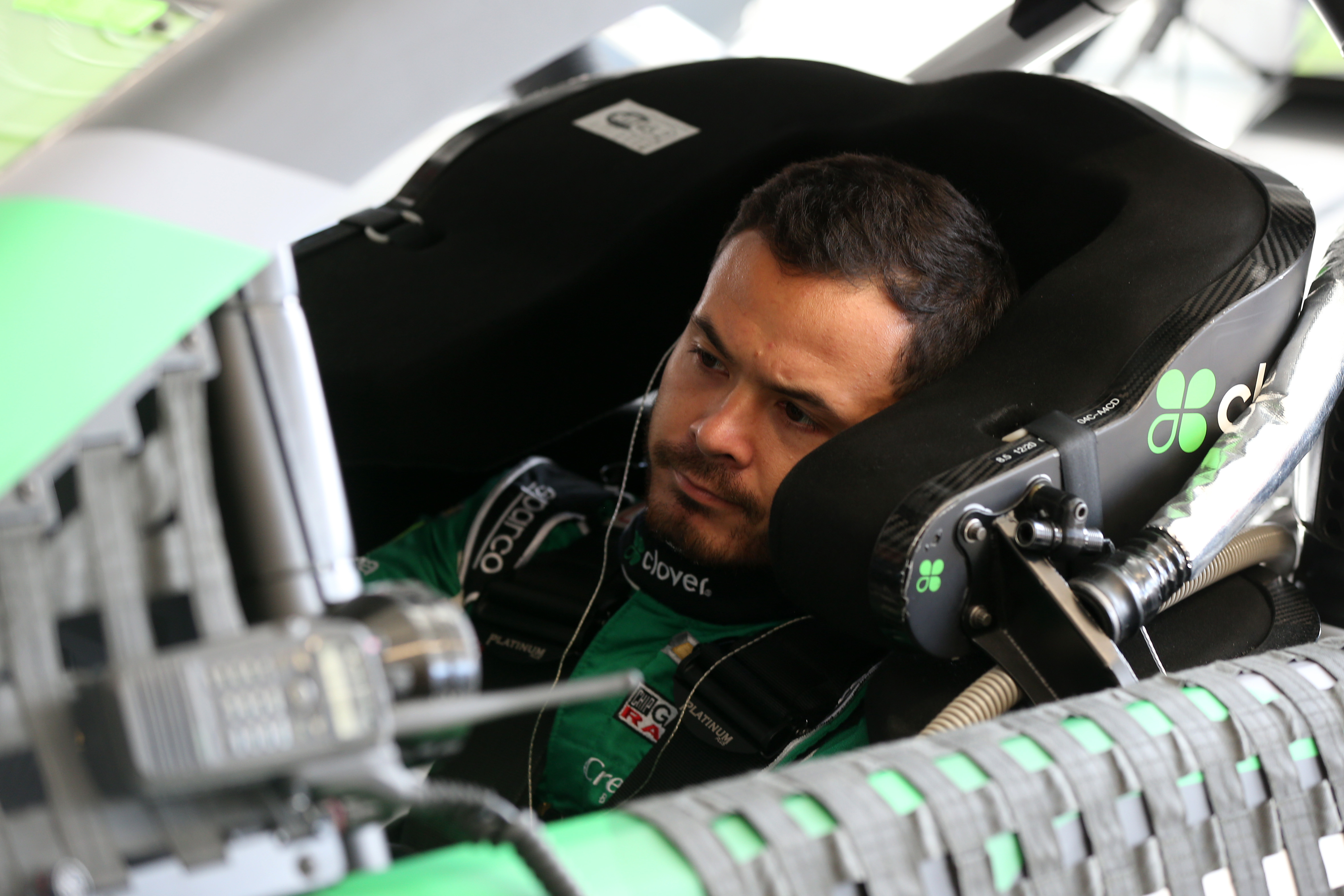 Larson began his journey on a mandatory "sensitivity training", but he has gone beyond that in seeking out minorities to learn more about racism on his path to better understanding.
As well as hiring a "diversity coach", Larson has worked in Minnesota – before and after Floyd's death there – with retired soccer player Tony Sanneh, and spoke of the emotional moment that he reconnected with an African American member of his former NASCAR team, Mike Metcalf.
Larson also sought out Willy T. Ribbs and Bubba Wallace – two African American NASCAR drivers, past and present, to get a better understanding.
Great read, proud of Kyle. https://t.co/JITEKA6a71

— Bubba Wallace (@BubbaWallace) October 5, 2020
In the open letter he thanked those who had given him their time to help on his journey, with a heartfelt plea to conclude that he aims to repay their kindness through his progress.
"After I said the N-word, anger came at me from all angles," he says.
"Being labeled a racist has hurt the most, but I brought that on myself. What I didn't expect, though, were all the people who, despite their disappointment in what I did, made the choice to not give up on me. It motivates me to repay their faith by working harder, not giving up on myself, and making sure something positive comes from the harm I caused.
"For far too long, I was a part of a problem that's much larger than me. I fully admit that losing my job and being publicly humiliated was how I came to understand this.
"But in the aftermath, I realised that my young kids will one day be old enough to learn about what their daddy said. I can't go back and change it, but I can control what happens from here on out.
"I want them to know that words do matter. Apologising for your mistakes matters. Accountability matters. Forgiveness matters. Treating others with respect matters.
"I will not stop listening and learning, but for me now, it's about action – doing the right things, being a part of the solution and writing a new chapter that my children will be proud to read.
"People have taught me a lot over the last five months. The next time I'm in a classroom, I hope I can repay their kindness by sharing my story so others can learn from my mistakes. Making it a story I'm proud to tell is completely up to me."
The Race says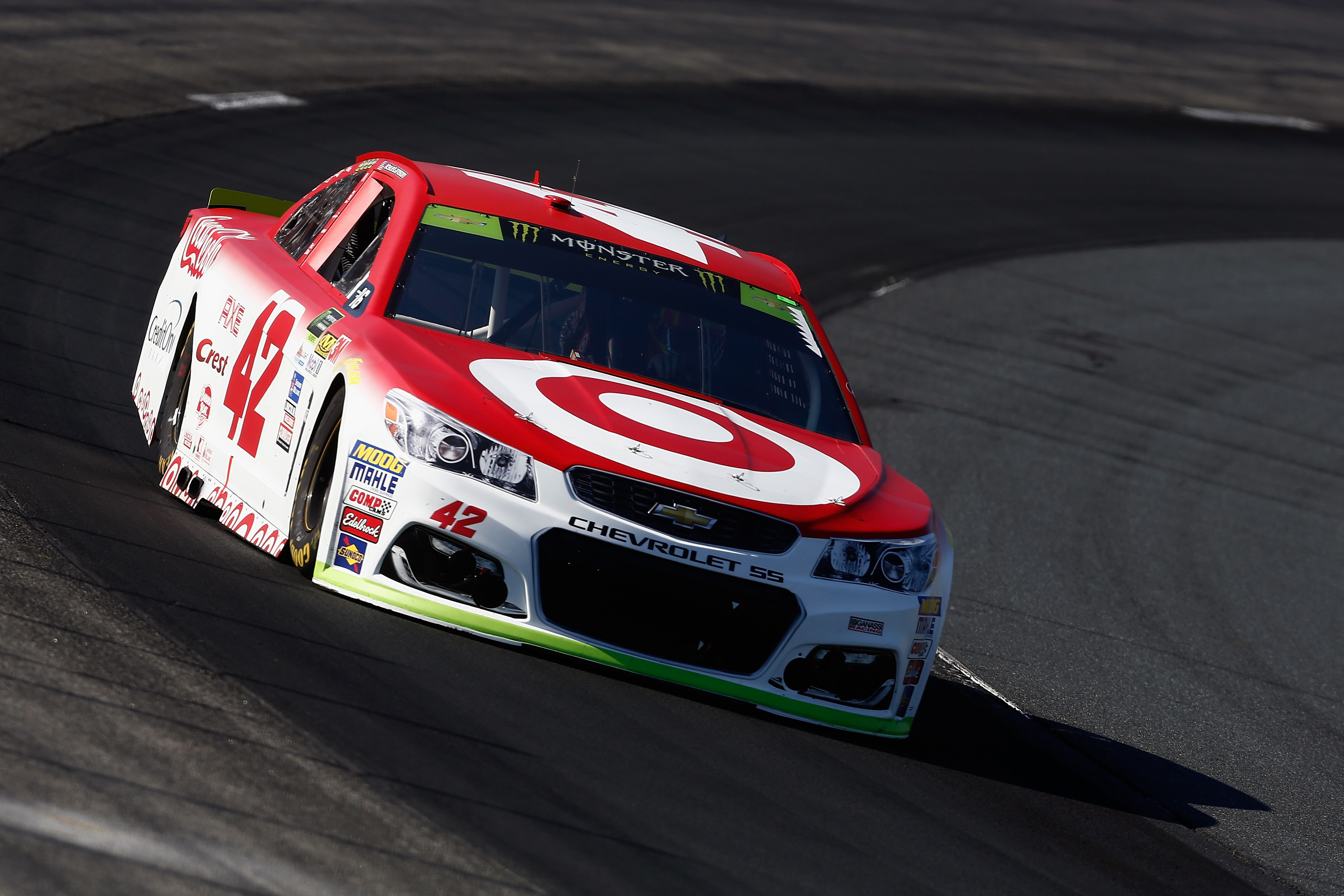 It's rare that a driver comes out with such a self-critique, over what has to be one of the most difficult subject matters to do that on.
While Larson's act was despicable, his words acknowledge that and show a journey – given how it started – has ended in the best possible way: Larson going to the root of the problem and learning about the struggle African Americans have and continue to go through.
This isn't a forum for your opinion on the civil, social and racial rights debates that rage on amid the outcry following the death of Floyd or Breonna Taylor. But what we can say with absolute certainty is that every single human being owes it to the other to learn about oppressive journeys to combat all forms of racism.
I'm in no way advocating what Larson said, and it's sad that it took that moment to trigger this quest for knowledge and deeper understanding. But his journey does prove that, if a grandson of a Japanese prisoner of war in World War 2 can slip and make such an inappropriate comment, it could happen to many of us.
As people, we should not be arguing over whose opinion is right or wrong. We should all be educating ourselves better every day.
I have to say, the cynical journalist in me does dislike the timing of this open letter vehemently given it is a crucial time in the NASCAR silly season with two potentially championship-winning rides on the table for Larson, one at Hendrick Motorsports and one at Stewart-Haas.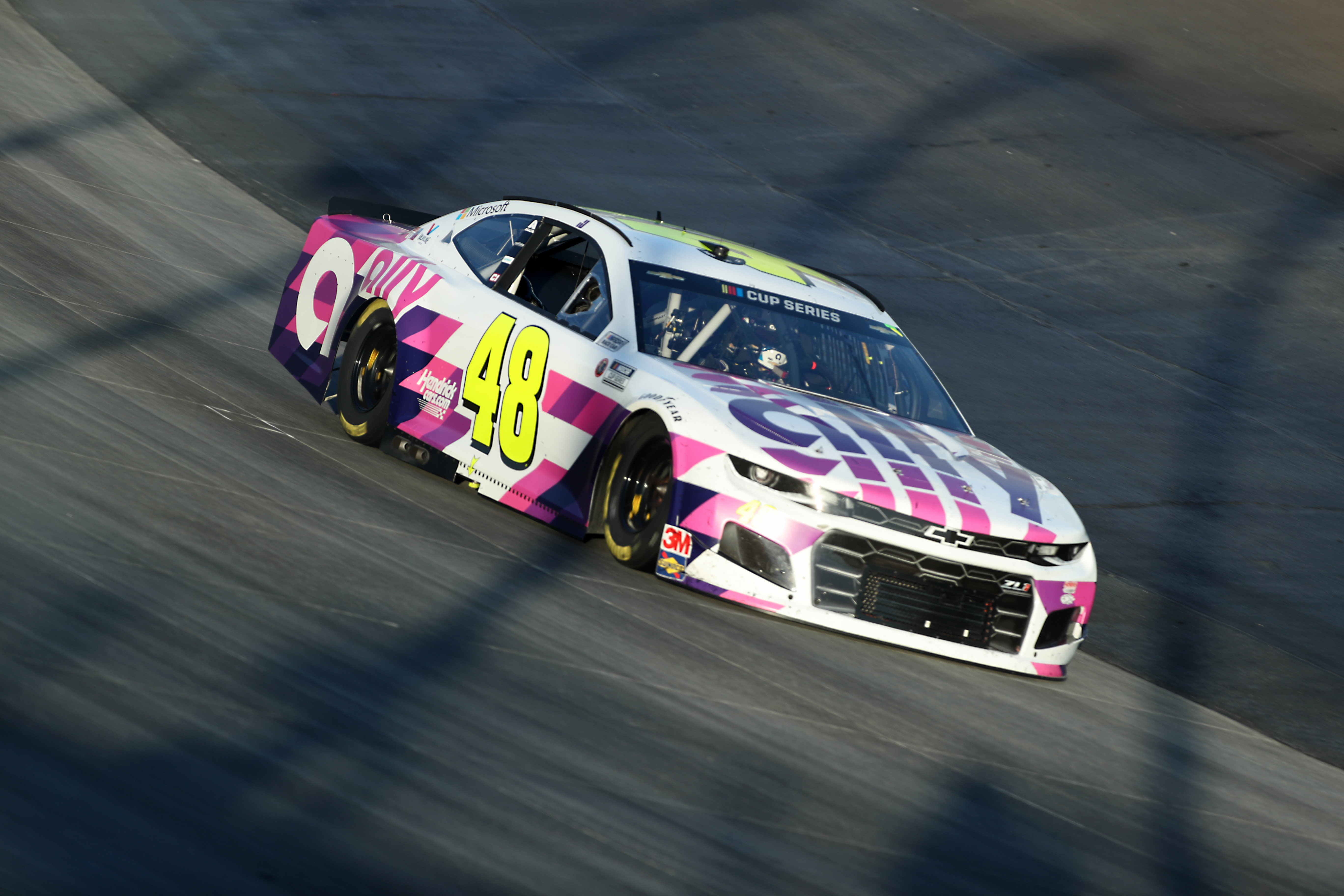 But what we can say is that Larson has done many things he's said in this letter. He's visited families and consulted those who he offended with his actions. Spent time helping and listening to them and acknowledging that he needs to change.
He could have been publicising that each week since April, but instead he's gotten his head down and done it.
Of course he wants to get back to doing what he loves and racing NASCAR. But my gut feeling from this letter is that we're listening to the story of a man who has truly pushed to educate and make himself a better member of society.
You can read Kyle Larson's letter in full here: http://www.kylelarsonracing.com/