The 2020 NASCAR Cup Series season kicks off this weekend with the 62nd running of the Daytona 500. There have been plenty of changes in the off-season, with multiple driver and crew chief switches, while Chevrolet has introduced a tweaked car in what will be the final season of the 'Gen 6' package.
The build-up so far
In the first Duel pole-winner Ricky Stenhouse Jr continued to show pace at the front, leading the most laps, but was shuffled back on the final lap of the 60-lap race and intra-manufacturer tactics led to Stewart-Haas Ford's Aric Almirola pushing Joey Logano to the fore to win the first race for the second straight year. Ryan Newman was third after a later sprint to the front, ahead of Brad Keselowski, while 'Bubba' Wallace was the highest-placed non-Ford driver in race one, finishing fifth.
There wasn't much in the way of drama, with the manufacturers playing a measured game against one another with pit strategy and track position.
The strategy was almost perfect for Ford, which claimed the top four spots in the race, but a missed pit call for Ryan Blaney led to him making contact with Daniel Suarez, wiping the Mexican out of the qualifying race and the Daytona 500, and forcing the already locked-in Penske driver to a back-up car.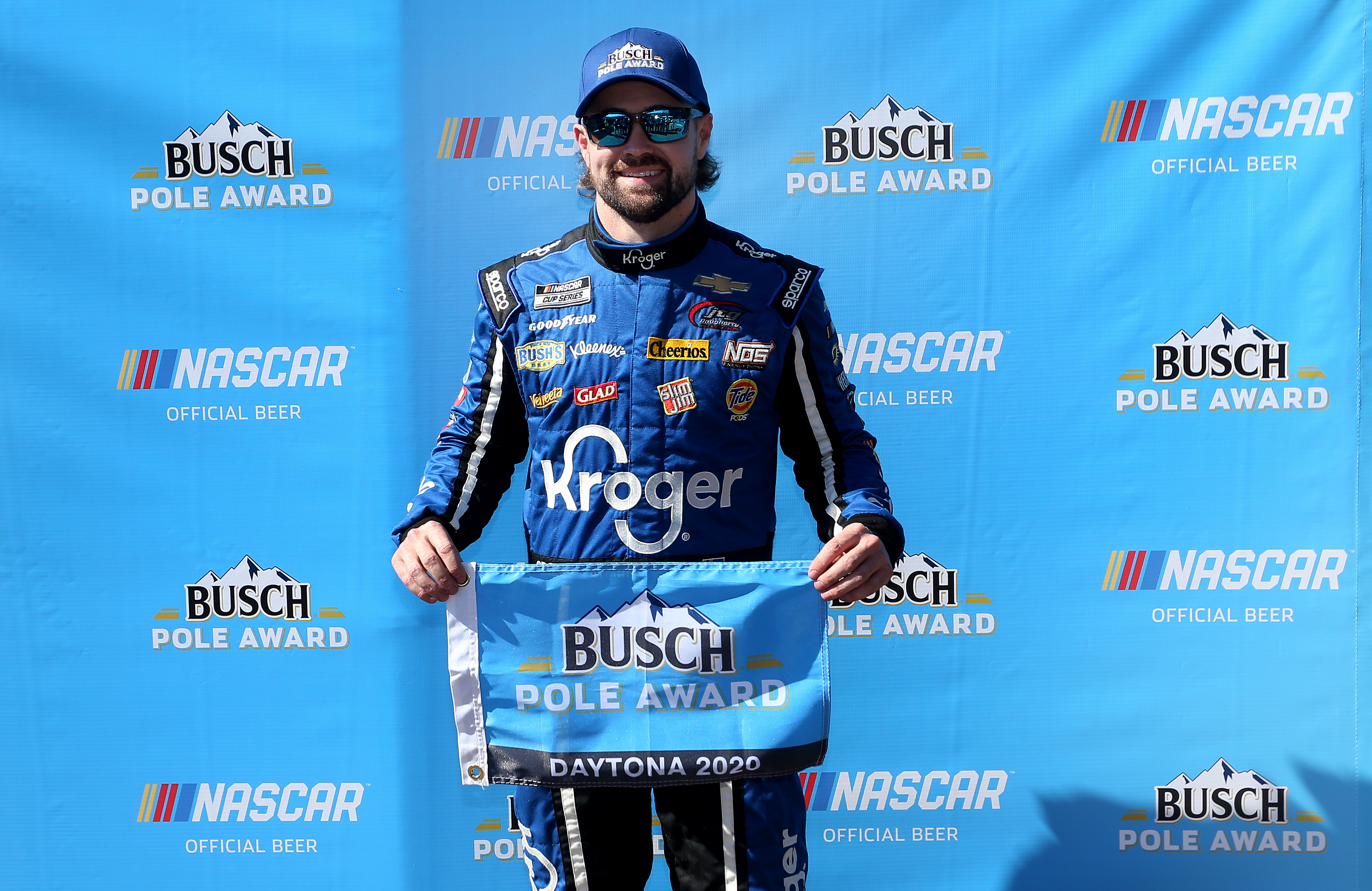 In the second Duel it was much of the same as Kevin Harvick dominated in his Ford Mustang. However, a late charge from the Hendrick pairing of Jimmie Johnson and William Byron put an end to any chance of Harvick winning – and with it an end to any hope of the same two drivers winning the same two Duel races in consecutive years for the first time since 1961-62.
Johnson pushed Byron clear of the pack with Kyle Larson third. The late move put Harvick down to fourth, ahead of his rookie Stewart-Haas team mate Cole Custer.
As ever there are many more talking points going into stock car racing's crown jewel event, so here are five key things to keep an eye on during Sunday's race.
1. Manufacturers working together
It's become a trend at recent superspeedway races, so you can expect no different come Sunday. The Daytona 500's 40-car field will become something of a three-team affair as organisations under each of the three manufacturer umbrellas join forces.
We saw it in Thursday night's Duel races with the Chevy, Toyota and Ford teams grouping together on track and even pitting together. Teams were even communicating and conspiring with one another via WhatsApp groups, something that became an issue when internet signal went intermittent, leading to Ryan Blaney missing a pit call and taking out open team driver Daniel Suarez in the process.
In both the Clash pre-season race and the two Duel qualifying sprints Ford was arguably the strongest manufacturer overall. It has 16 cars out of the 40 in the starting line-up and has the powerhouses of Stewart-Haas and Team Penske, plus Penske satellite operation Wood Brothers, which is almost always a factor on superspeedways, in its ranks.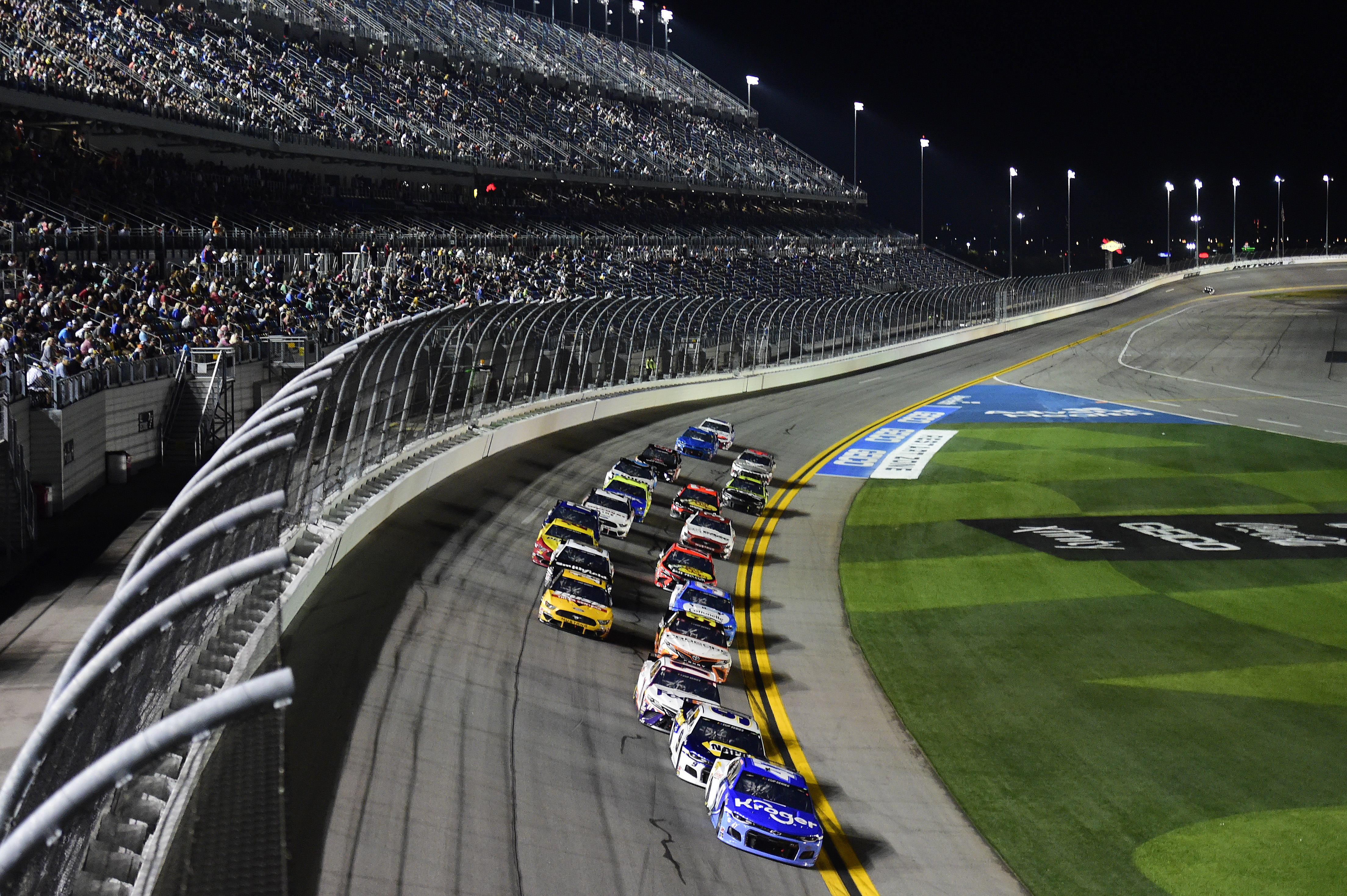 Chevrolet meanwhile has 19 cars in its armada, among which are the Hendrick quartet that have been quick in single car conditions, and capable of working in the pack too – William Byron made an impressive charge to the front in the second Duel race, a position that he kept to the end.
More important though is the addition of Stenhouse to the Chevrolet fold. The two-time Xfinity series champion is one of the best superspeedway racers in the field and has the fastest car of the lot. He comfortably took pole last weekend, then led the most laps in his Duel race, and is perhaps the pre-race favourite.
The relatively tiny five-car Toyota line-up may seem like a disadvantage on paper, but four of those cars come from the same Joe Gibbs Racing stable, while the fifth car is a Gibbs satellite car at Leavine Family Racing. That means when push comes to shove the Toyota group won't need to worry about cross-team politics. What's more, its line-up is the definition of quality over quantity with Cup champions Kyle Busch and Martin Truex Jr, two-time Daytona 500 winner Denny Hamlin, Clash winner and previous summer Daytona race winner Erik Jones, and highly regarded rookie Christopher Bell pedalling its cars.
2. The strongest rookie class in years
It's not unusual to see the second-tier champion graduate to the top level in any form of motorsport, but it's rarer to see the top-three feeder series drivers all come up in one go – particularly in NASCAR.
Last year's NASCAR Xfinity Series title battle was one of the best in recent memory as Bell, Cole Custer, and 2018 champion Tyler Reddick vowed for the top spot. Bell and Custer took seven wins apiece but Reddick's six wins – including the all-important season finale – gave him a second-straight title.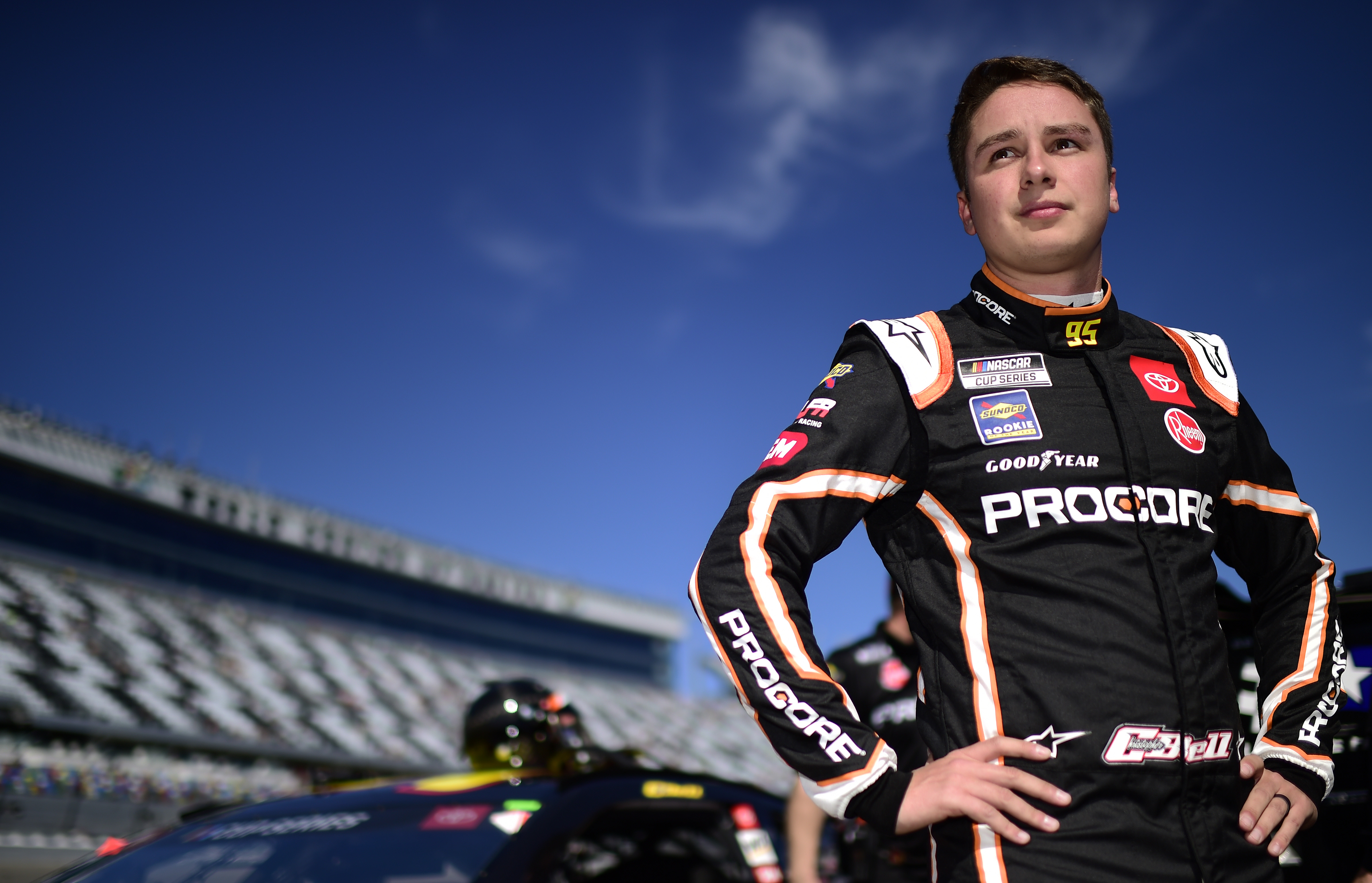 This year the trio all graduate to the main game, and all of them are driving for proven outfits. Bell is driving Joe Gibbs machinery for Leavine Family Racing, Custer has got a seat at the frontrunning Stewart-Haas team, while Reddick is partnering 2018 Daytona 500 winner Austin Dillon at the legendary Richard Childress Racing squad. Add to that John Hunter Nemecheck of Front Row Motorsports and you've got one heck of a rookie class.
Custer and Nemecheck have already shown pace, clocking top-three times in second practice, while Bell, Custer, and Reddick all posted top-10 results in the two Duel races.
All four have shown speed in the build-up to this Sunday's race, and the teams they drive for have all always shown well at the track too. They may be carrying yellow rookie stripes, but it wouldn't be a massive surprise to see one of them roll into victory lane on Sunday afternoon.
3. Will we have a repeat winner?
While this year's rookie class might give us the best opportunity of a rookie win for the first time since Trevor Bayne in 2011, the all-star cast of returning winners presents a big threat too,
Kevin Harvick and Joey Logano, winners in 2007 and 2015 respectively, both led Ford's charge in the Clash and their respective Duels, while Denny Hamlin made the most of what little Toyota help he had in both the pre-season race and the qualifier to carve his way through the pack to the front on multiple occasions.
Hamlin as well is one of two multiple winners in the field, having triumphed in 2016 and last year. The other is Jimmie Johnson, looking to go out on a high as he embarks on his final NASCAR Cup series campaign.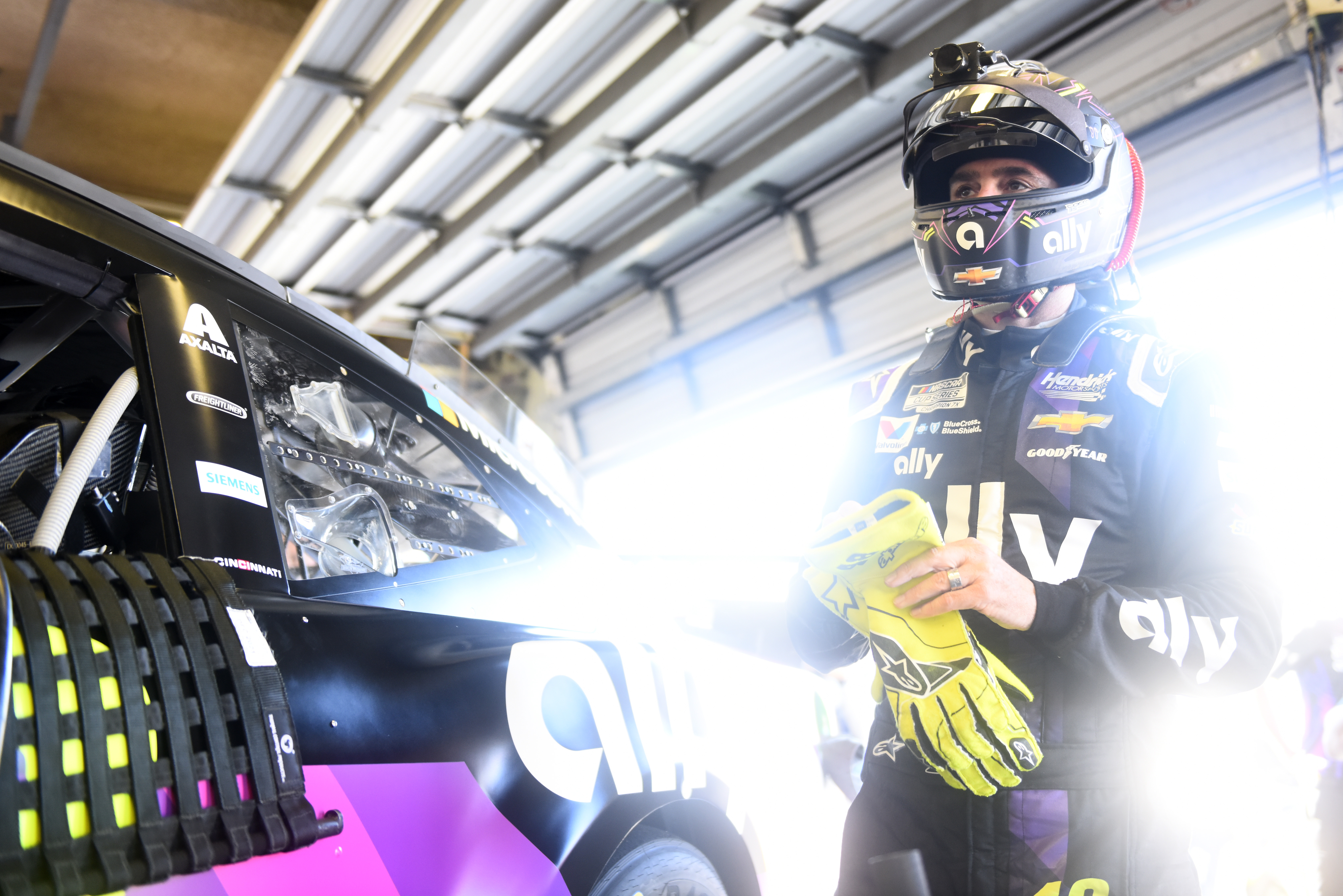 Johnson won the race in 2006 and 2013, so keeping with that seven year cycle he could be due another one. His Hendrick Motorsports team is always fast at Daytona, but it hasn't won the season opener since 2014 when Dale Earnhardt Jr triumphed for a second time.
This year Chevrolet has reworked the front and rear ends of its Camaro Cup car to help it race better in the pack. That should be of benefit to Johnson, while we already know of the Ford and Toyota pace that could carry Harvick and Logano, and Hamlin to victory.
They're the headline previous winners, but there's also Kurt Busch and Austin Dillion who triumphed in 2017 and 2018 respectively. Both had strong Duel showings, Busch in particular as he charged through the field late in the second race and came close to threatening for the win, ultimately ending up eighth after slipping in the draft.
There's a good chance of a repeat winner, but there's also a couple of megastars chasing their first Daytona 500 crown…
4. Will Kyle Busch finally win the 500?
Martin Truex Jr came agonisingly close to a Daytona 500 win in 2016, and he remains one of the highest profile drivers in the current field to have not won the race. Another is Kyle Busch.
The younger Busch brother is arguably the best driver in NASCAR right now. The reigning champion has won all there is to win in NASCAR, including a record 208 national series race victories, two Cup titles, an Xfinity title, and wins at Charlotte, Indianapolis, and Darlington – three of NASCAR's other Grand Slam events.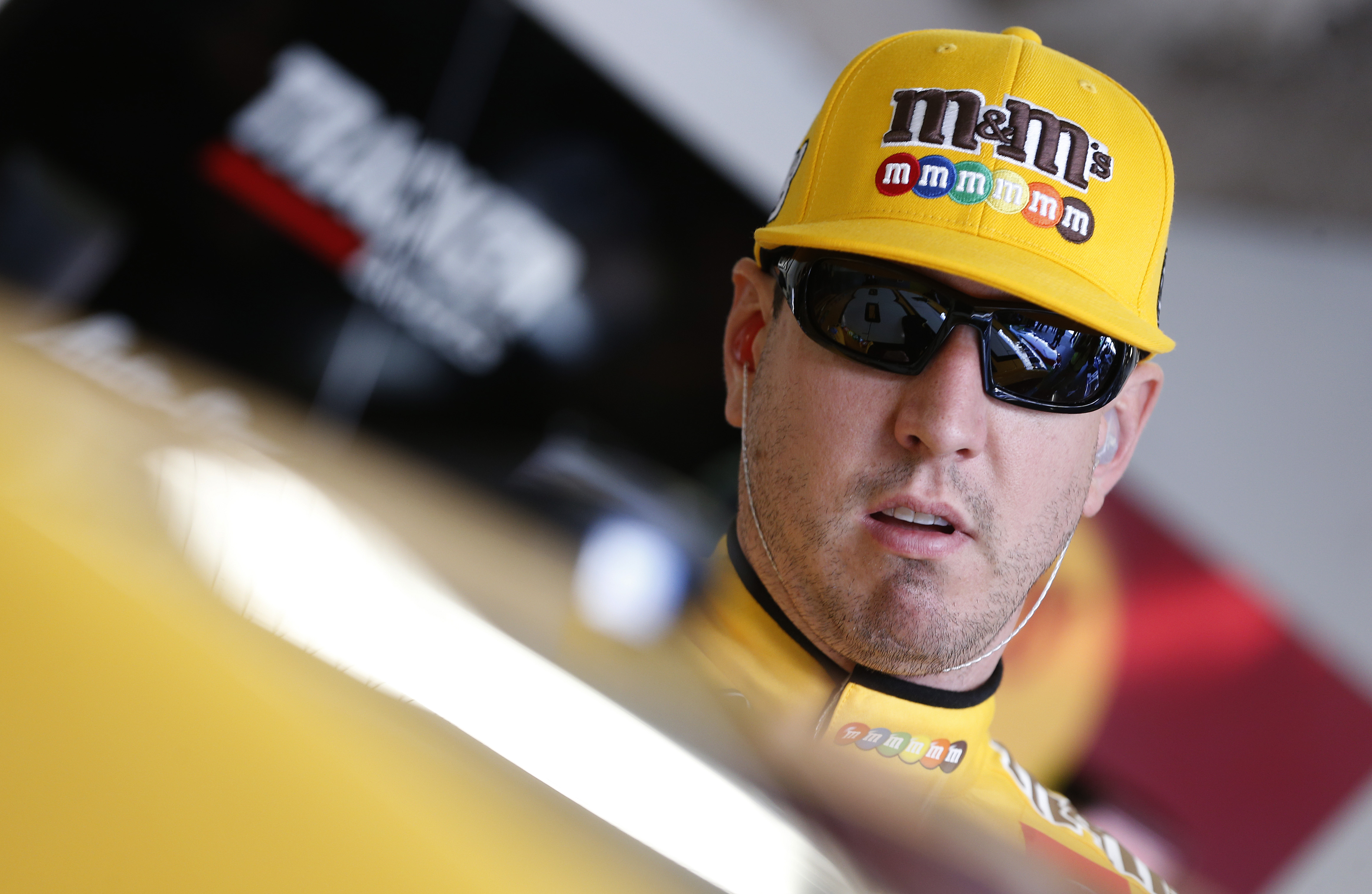 A Daytona 500 victory, and 500 mile win at Talladega, have so far proved elusive for Toyota's prized asset though. Last year was the closest he came to winning at Daytona as he finished second to Joe Gibbs Racing team-mate Hamlin.
The gap on his CV where that Daytona 500 win should be won't necessarily hurt his reputation, though. It took the late, great Dale Earnhardt Sr – a driver whom many compare Busch to – 20 tries before he won it (Sunday will be Busch's 15th start in the race), while recently inducted hall of famer Tony Stewart never won the 500, despite being arguably the best driver at the track in the last 20 years.
Still, elder brother Kurt does have a Daytona 500 win to his name. That must make Christmas dinners awkward.
5. Can Matt DiBenedetto deliver win 100 for the Wood Brothers?
Matt DiBennedetto was a revelation last season, particularly at the Daytona 500 where he led a race-high 49 laps for minnow team Leavine before a late race clash took him out of contention. He had another near-miss in Bristol last summer when he finished second to then-de facto team-mate Hamlin.
After being unceremoniously dumped by Leavine Family Racing in favour of the well-backed Bell, DiBenedetto now finds himself driving for the fabled Wood Brothers operation on the recommendation of his predecessor – the recently-retired Paul Menard.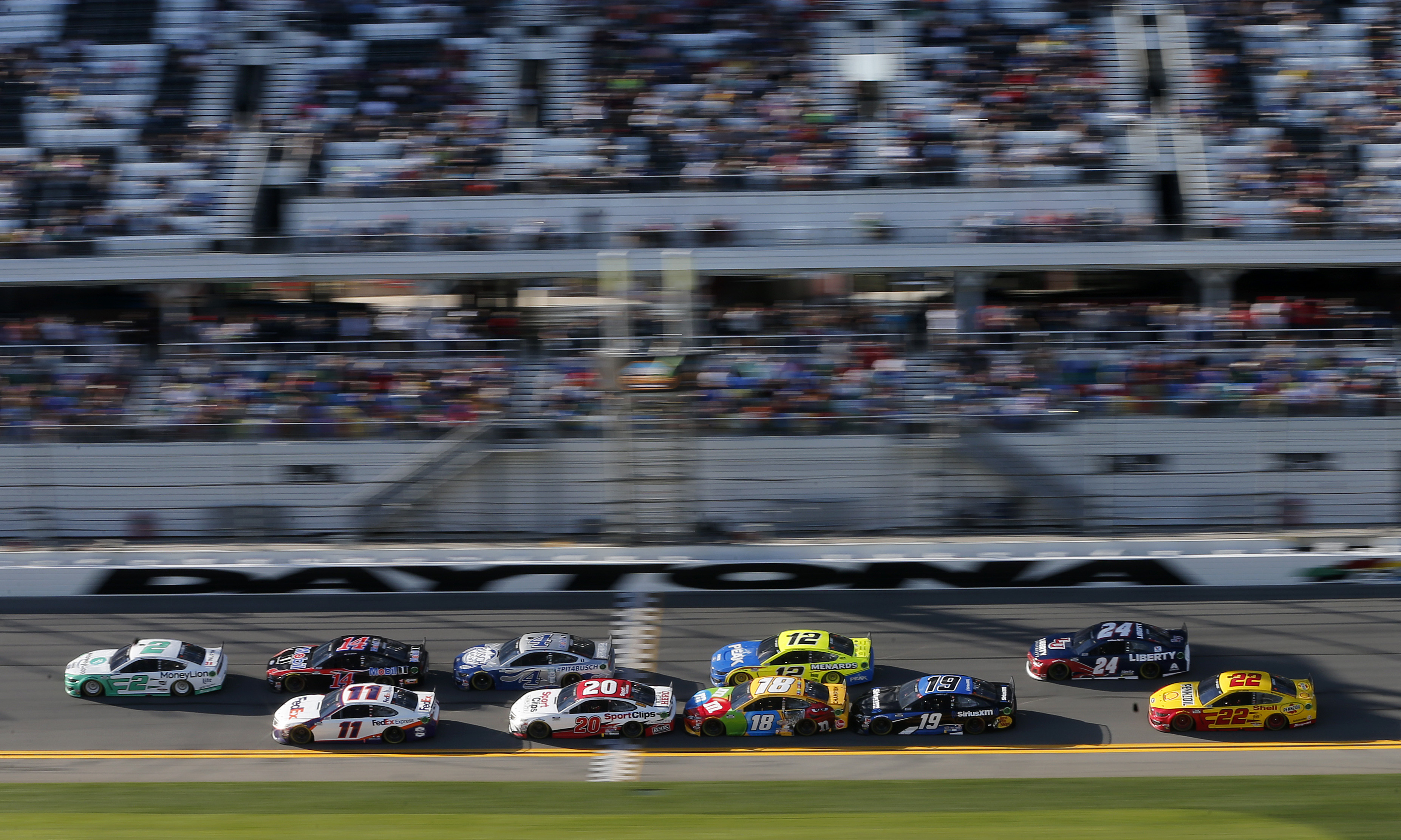 The #21 car is always strong at NASCAR's four superspeedway races, so the pairing already seems like a match made in heaven. With the Wood Brothers being a satellite operation to Penske, he can also count Brad Keselowski, Ryan Blaney, and 2015 Daytona 500 winner Joey Logano as team mates. DiBennedetto has already shown strength in the Duels, running near the front and working well with Logano.
A Dibenedetto/Wood Brothers win would be more than just a win though. The sixth-year driver has yet to win in either of NASCAR's top-two divisions and a win would make him the fourth driver in recent times to claim his first Cup win for the Wood Brothers after Ryan Blaney, Trevor Bayne –who won the 201 Daytona 500 – and Elliott Sadler.
What's more, if DiBenedetto does finish first on Sunday afternoon, he will give NASCAR's oldest team his long-awaited 100th Cup win, adding his name to a roll call that includes legends like Cale Yarborough, AJ Foyt, and David Pearson.