For the second time in its 62-year history, the Daytona 500 will run on a Monday after rain halted proceedings at NASCAR's premier race on Sunday.
The start of NASCAR's season opener took a while to get going due to pre-race festivities centering around president Donald Trump's visit to the event, and then just before the green flag dropped the race was briefly postponed after a few raindrops fell.
FIVE THINGS TO WATCH IN THE DAYTONA 500
Following the 51-minute stoppage, the race eventually got underway and ran for 20 laps, 50 miles of the 500 total, until a minor shower at Turn 2 once again brought out the red flag.
A delay of almost an hour-and-three-quarters followed, in which track drying efforts rendered the 2.5-mile superspeedway almost usable on more than one occasion only for more rain to fall.
Drivers were finally ordered back to their cars at 6:18pm local time – a call that came despite weather radars showing another incoming cell of bad weather.
During the preparations for the race's resumption, the biggest downpour of the day arrived, and led to the race being officially postponed at 6:50pm local time.
The race will resume at 4PM local time on Monday.
The last Monday Daytona 500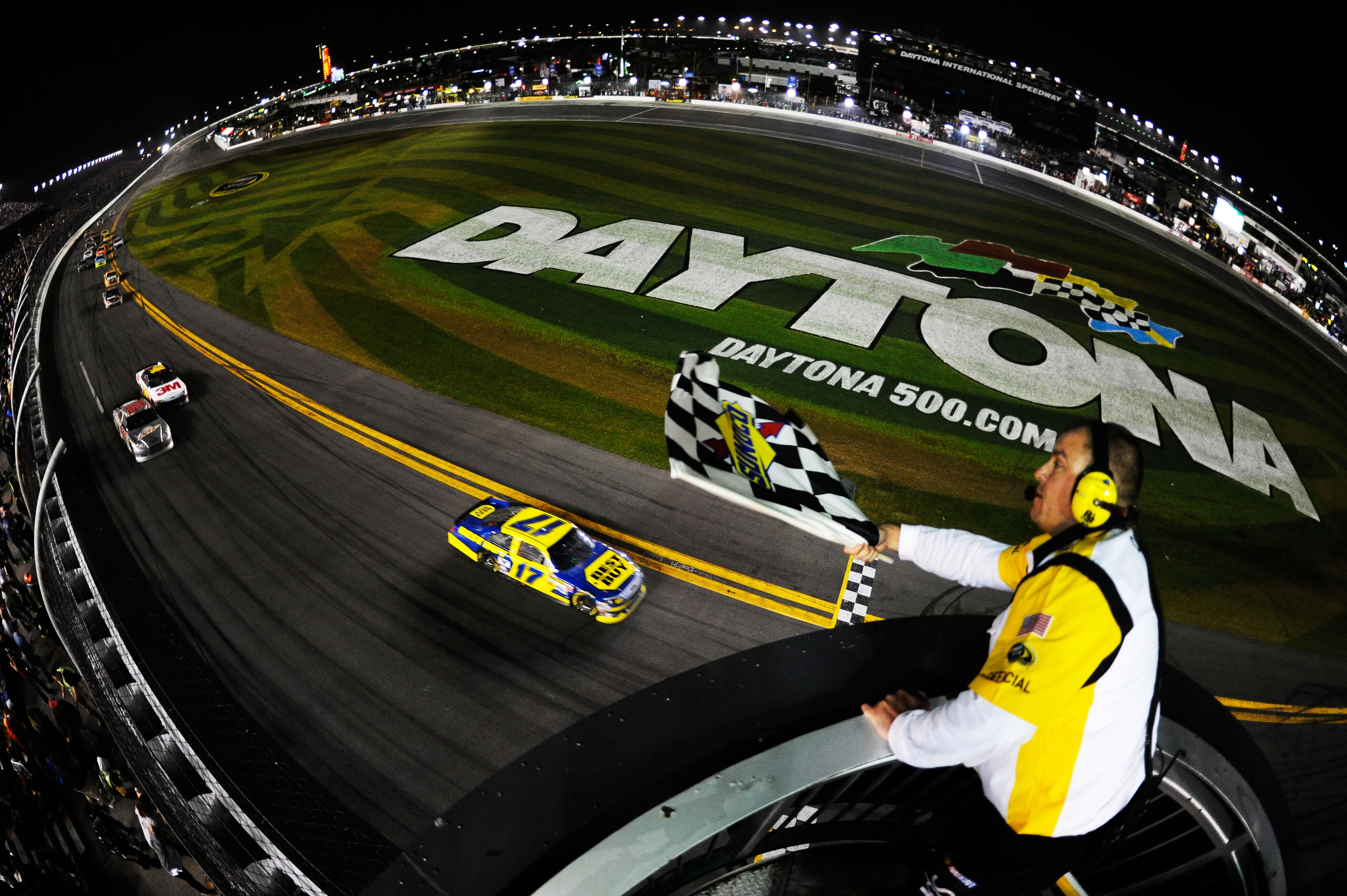 While NASCAR's most recent Monday race was last autumn's 500 mile contest at Talladega, this year's Daytona 500 will be the first season opener since 2012 to be held on a Monday.
That race, won by Matt Kenseth in what was his second Daytona 500 triumph, was best remembered for Juan Pablo Montoya colliding with a jet dryer after a rear trailing arm failed during one of the event's many stoppages.
After an initial downpower forced the race to move from Sunday afternoon to Monday, it was again moved to Monday evening, making it the first Daytona 500 to start in 'primetime'.
Further delays during the rescheduled running, namely Montoya's infamous crash which caused a delay of over two hours, led to the chequered flag eventually dropping in the early hours of Tuesday morning.
While at 202 laps, or 505 miles, it wasn't the longest Daytona 500 in terms of distance – that accolade goes to the 2010 race that ran for 208 laps, or 520 miles after problems developed with the track surface – it was the 500 that took the longest time to complete, with 37 hours passing from its scheduled start to its eventual finish.