IndyCar is one of the world's closest-fought and most unpredictable top-level championships, with a spectacularly varied set of racing backgrounds among the drivers in its packed field.
But which team has assembled the best line-up from that group, and whose driver roster is going to hold it back?
We asked our writers plus The Race IndyCar Podcast co-host JR Hildebrand to rank all 10 teams' driver line-ups from worst to best, based on driver ability alone and without factoring the quality of their team in at all. We then applied the IndyCar scoring system to create the following ranking:
10 AJ Foyt Racing
Santino Ferrucci, Benjamin Pedersen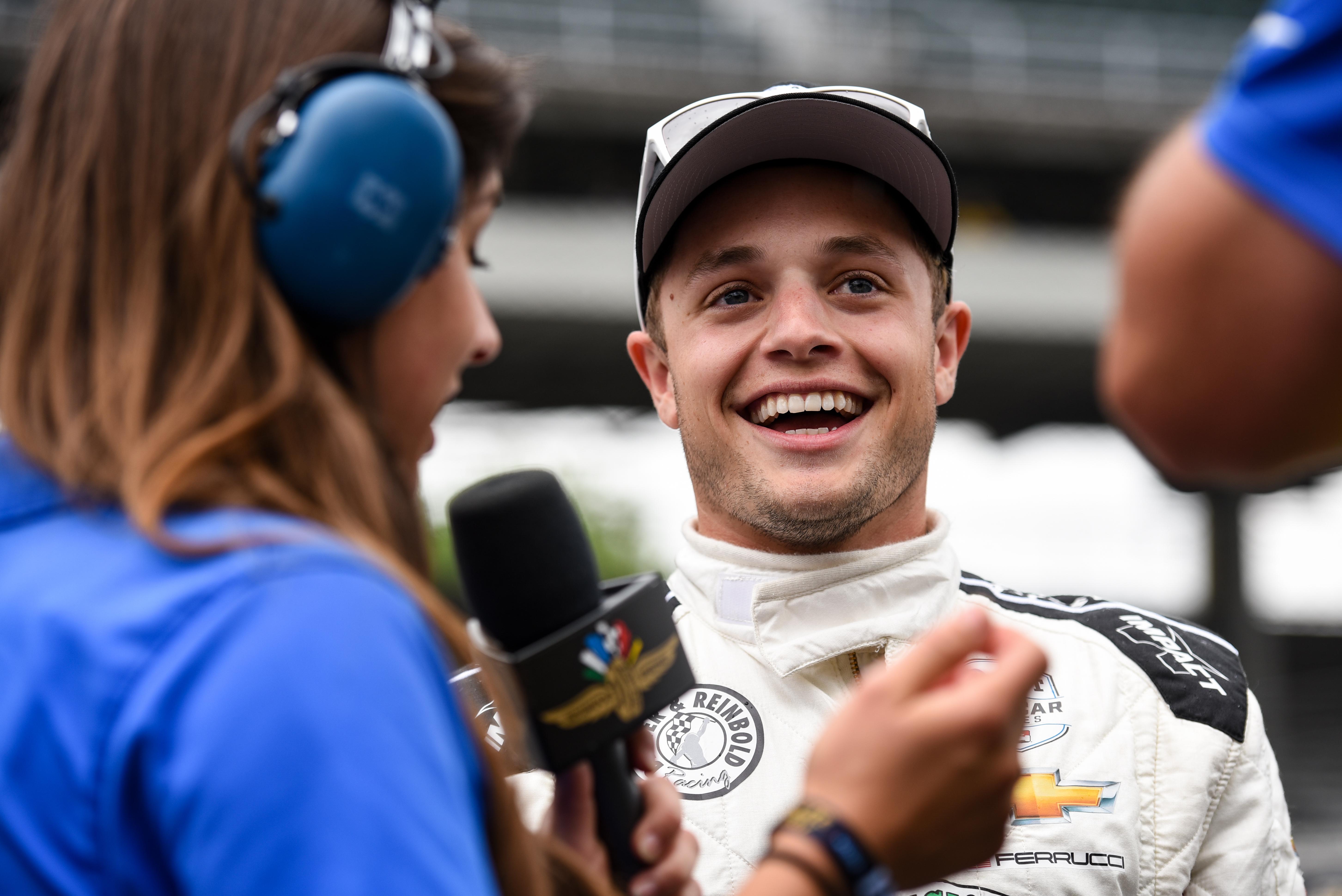 122 points
Highest ranking: 9th (Josh Suttill)
Lowest ranking: 10th (Everyone else)
Foyt gives Santino Ferrucci his first full-time IndyCar season since 2020 and brings Benjamin Pedersen up from Indy Lights, but it's not a pairing that gives our panel much faith in the struggling team.
Ferrucci's "delivered some outstanding individual IndyCar performances", says Jack Benyon, but our American Editor feels it's still "hard to know" Ferrucci's real level given the intermittent nature of his series career so far.
Josh Suttill is more confident in Ferrucci ("it might be an unpopular opinion but Ferrucci deserved his full-time comeback given the results he's put in for Rahal in particular during the last two years") but underwhelmed by Pedersen: "This line-up is dragged down by Pedersen, whose junior career didn't warrant a multi-year deal".
In JR Hildebrand's view, "where many teams have one question mark in their driver line-ups, Foyt arguably has two".
"Ferrucci has had moments of brilliance over a long stretch of both full and part-time IndyCar involvement but has never proven to be a consistent contender, while Pederson is coming in fresh from Indy Lights."
9 Juncos Hollinger Racing
Callum Ilott, Agustin Canapino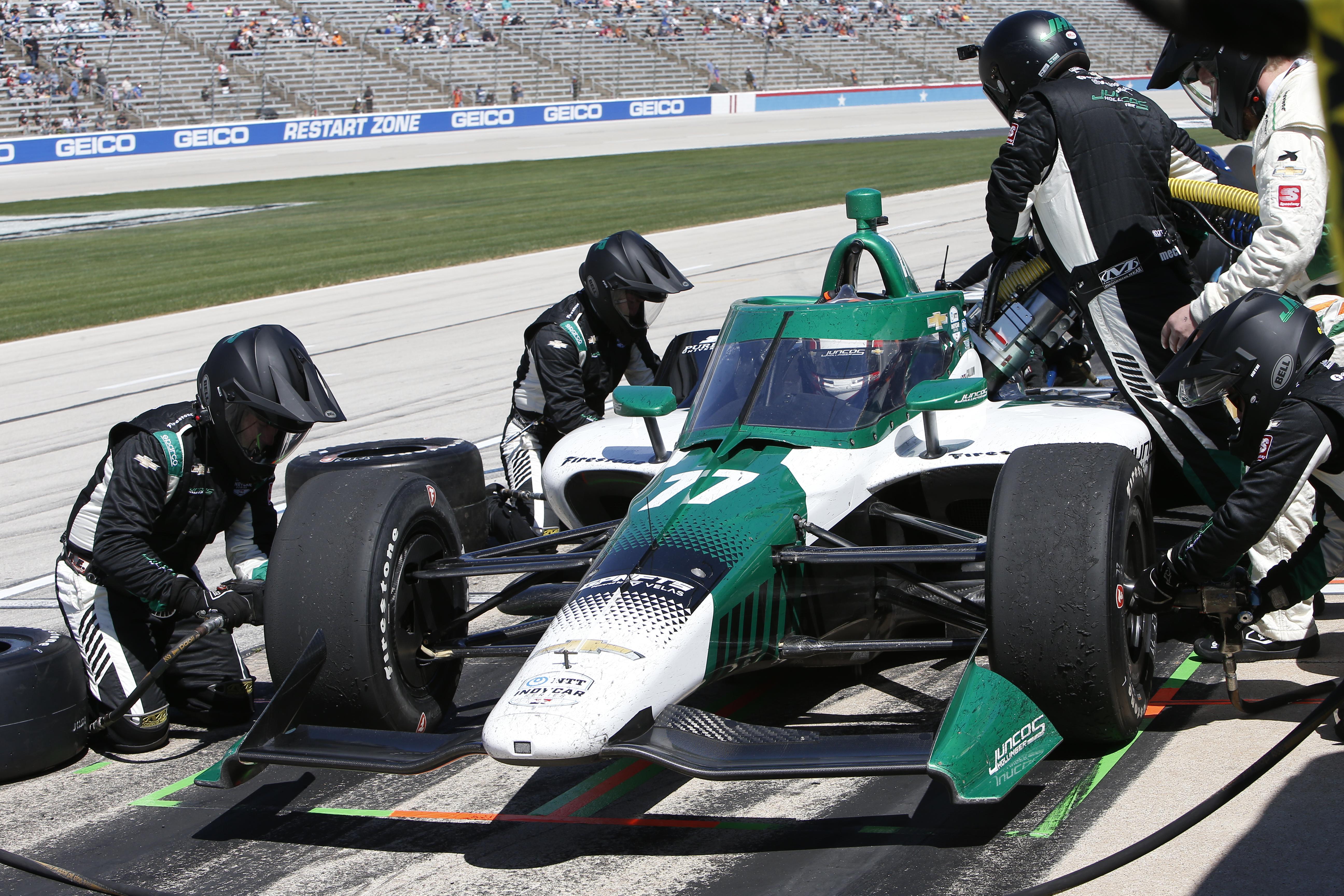 134 points
Highest ranking: 8th (Scott Mitchell-Malm and Matt Beer)
Lowest ranking: 10th (Josh Suttill)
Juncos throws a curveball with its expansion to two cars by bringing in Argentinian stock car star Agustin Canapino rather than a driver with IndyCar experience. Penske scored a big hit with a conceptually similar move for Supercars dominator Scott McLaughlin, but our panel's not convinced Juncos will repeat that trick here.
And that means some low rankings despite a lot of faith in rising star Callum Ilott.
"Canapino is such an unknown that ranking this line-up is hard," says Benyon. "He has the CV of a McLaughlin-type but his test pace wasn't fantastic, so he'll need more seat time to give us an idea of how he will perform."
That stance is echoed by Hildebrand: "Ilott showed why he was previously in line for an F1 seat last year, and outperformed my expectations on ovals. But the addition of Canapino brings down the average level of this line-up somewhat dramatically in a stacked IndyCar field, until we see more".
And by Suttill: "Ilott is a future IndyCar race winner when he gets the right machinery but Canapino feels too left-field to be anywhere other than at the back of the field in 2023".
And in slightly stranger fashion by Valentin Khorounzhiy: "I can't stop thinking about how much Agustin Canapino looks like French footballer Valere Germain. I haven't even watched Germain play very much, but, look, it's absolutely uncanny. Anyway, I hope he – Canapino, not Germain, assuming we're 100 percent sure they're different people – does well because it's a very cool crossover move, but I'm not sure I fancy his chances".
8 Dale Coyne Racing
David Malukas, Sting Ray Robb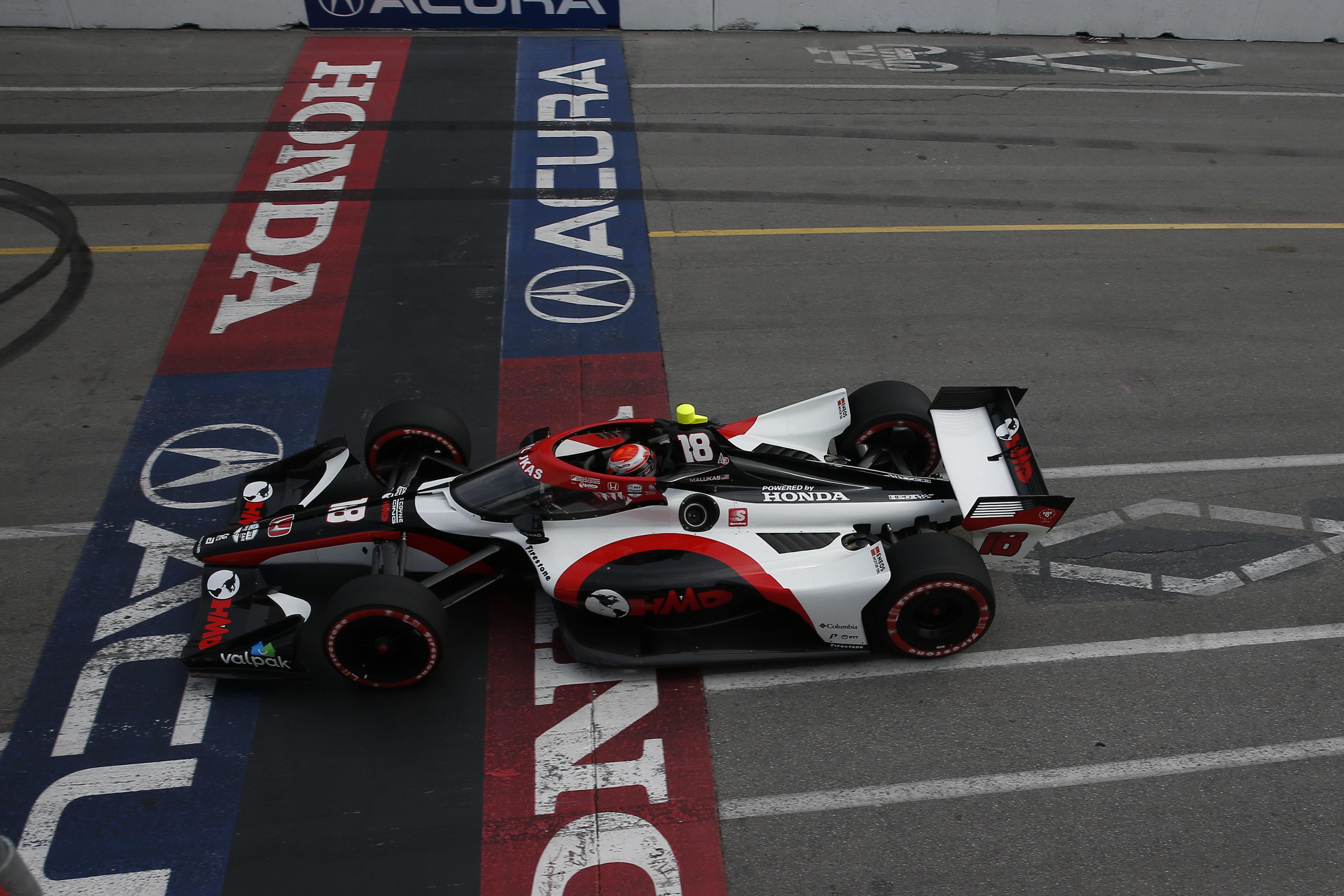 140 points
Highest ranking: 8th (Jack Benyon, JR Hildebrand, Josh Suttill, Valentin Khorounzhiy)
Lowest ranking: 9th (Scott Mitchell-Malm, Matt Beer)
Coyne looked like it might secure eventual Ganassi signing Marcus Armstrong or Lights champion Linus Lundqvist, but instead brings in Lights runner-up Sting Ray Robb to replace the also Ganassi-bound Takuma Sato alongside David Malukas.
There's a bit of scepticism about Robb, Khorounzhiy feeling his six-year stint across the Road to Indy categories "is a bit longer than you'd prefer, even if the silverware is there", but Malukas' impressive 2022 actually works in Robb's favour for some of our experts.
"Given Robb has a better junior CV than Malukas, and Malukas came in and did so well in the second half of last season for Coyne, there's a lot of potential in this line-up," says Benyon.
"Malukas needs a big year to score a move up the grid, with Ganassi being a known admirer, while Robb has a string of successful Coyne rookies to try to match."
Suttill – who calls Malukas "one of the most pleasant surprises of 2022" – is relatively confident in Robb, but with a caveat.
"Robb's CV so far, while not outstanding, suggests he could be IndyCar's top rookie this year – although that perhaps says more about the quality of the rookies this year than Robb's future potential."
7 Ed Carpenter Racing
Rinus VeeKay, Conor Daly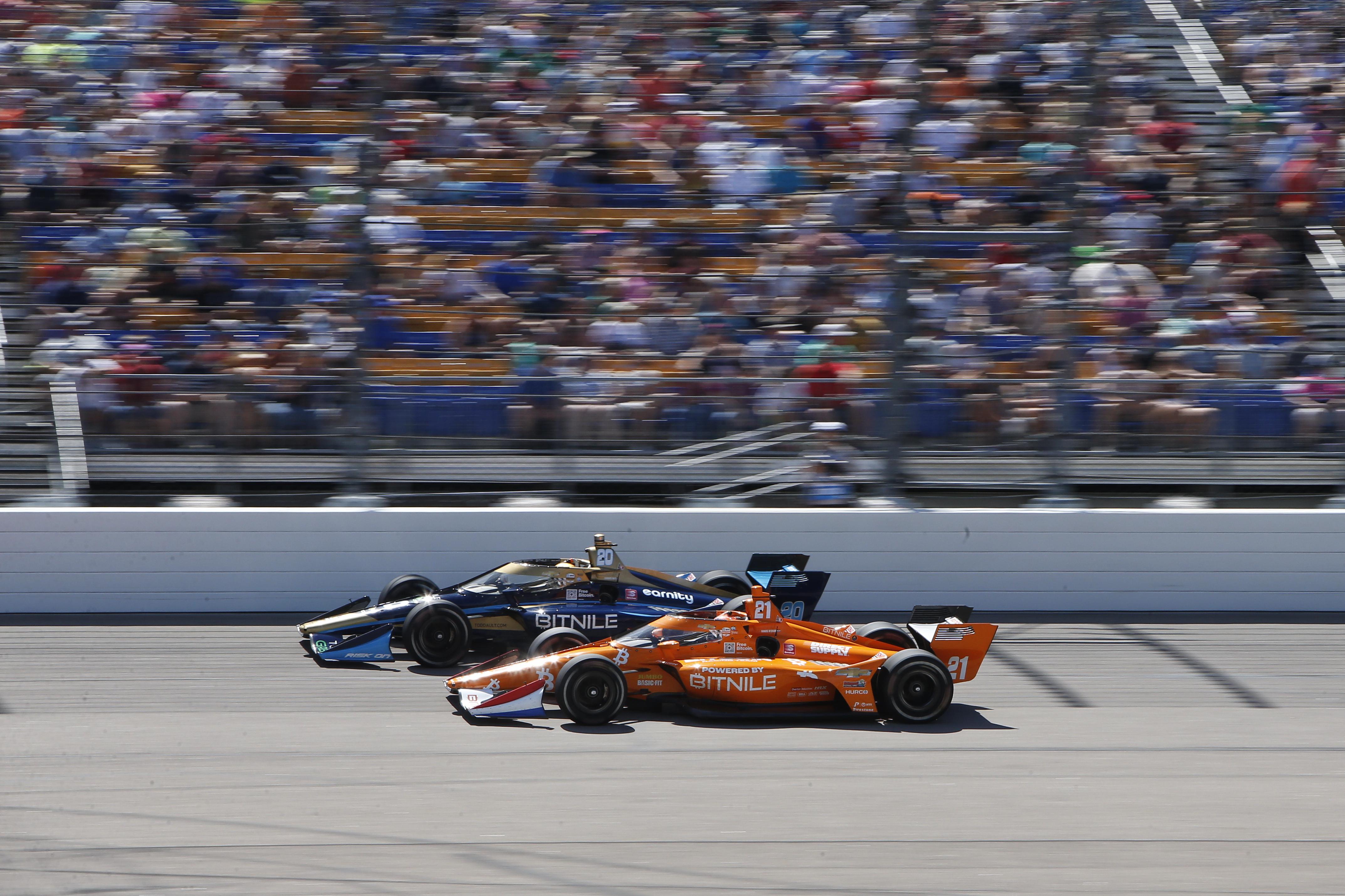 160 points
Highest ranking: 6th (Valentin Khorounzhiy, Scott Mitchell-Malm)
Lowest ranking: 7th (Jack Benyon, JR Hildebrand, Josh Suttill, Matt Beer)
"VeeKay does a bit of heavy-lifting in this pairing but he is the one who has shown flashes of genuinely frontrunning ability," is Scott Mitchell-Malm's take on Carpenter's unchanged line-up.
And the unpredictable but often brilliant VeeKay is really everyone's focus here.
"It might have been a coincidence but VeeKay's mid-season dip in form when he was linked to a McLaren drive last year was disappointing," says Benyon.
"It's hard to tell how good he is without seeing him switch teams."
Hildebrand feels the same: "VeeKay and Daly are tough to place here mainly due to inconsistency, which is hard to separate from their team since neither has raced for anyone else in some time (or never, in VeeKay's case)."
"Is Veekay's form really all that different compared to, say, Josef Newgarden's early years with the team that merged into ECR, Sarah Fisher Hartman Racing?" wonders Khorounzhiy.
"I mean… yes, probably, but I do think there's a really, really good driver in here who can be a frontrunning IndyCar staple for years to come."
Suttill's more on the 'glass half empty' side when it comes to VeeKay.
"VeeKay is frustrating," he says. "One weekend he looks like a future IndyCar champion, the next he fades into obscurity. Until he fixes that inconsistency, this ranking can't place any higher."
As for Daly, Suttill feels he "is probably lucky to get another year", while Benyon points out that he does have respectable peaks: "Daly is a threat for a top five every now and again but will regularly be on the fringes of the top 10/15".
6 Meyer Shank Racing
Simon Pagenaud, Helio Castroneves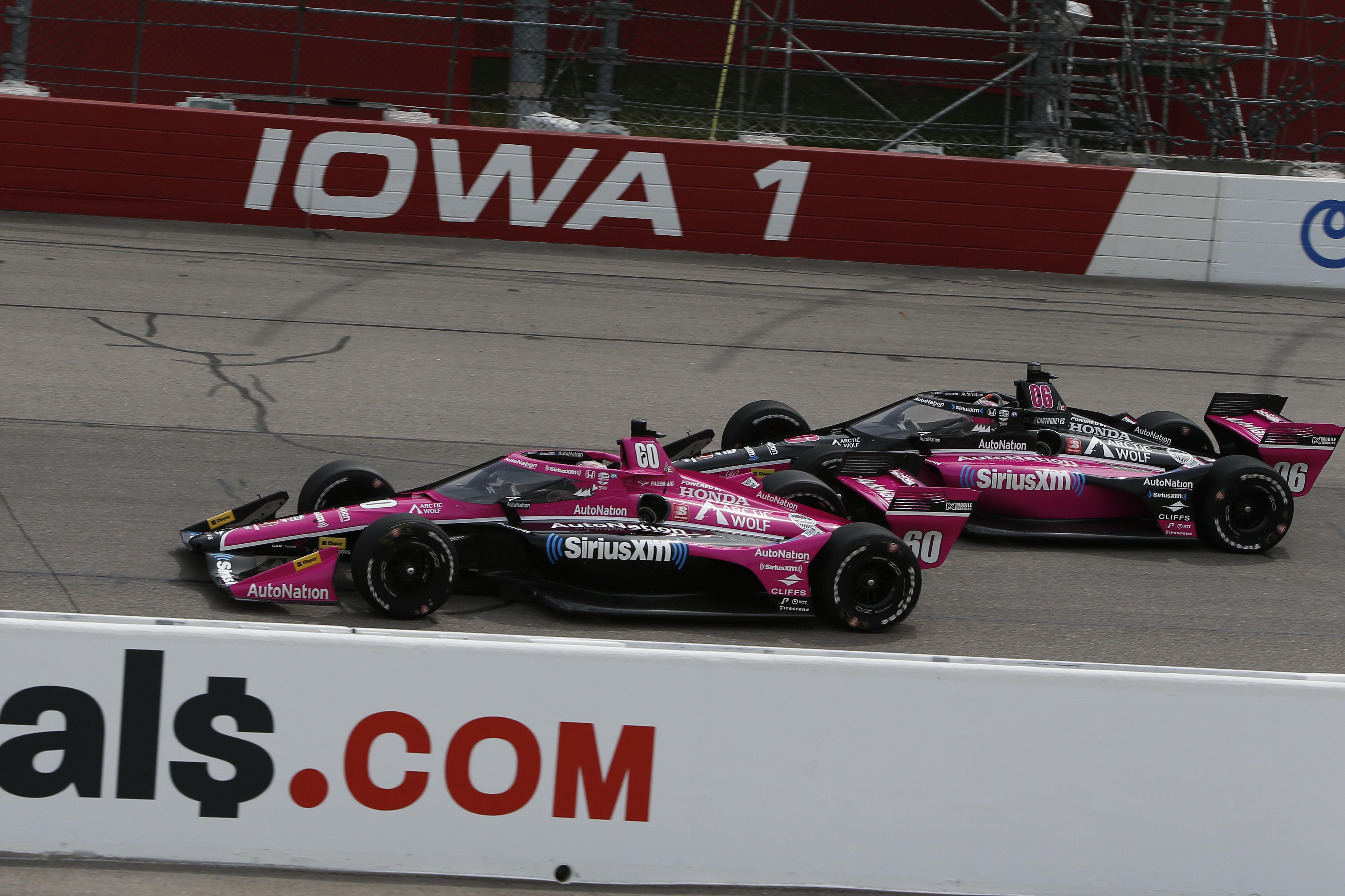 170 points
Highest ranking: 5th (Jack Benyon, JR Hildebrand, Matt Beer)
Lowest ranking: 7th (Scott Mitchell-Malm, Valentin Khorounzhiy)
Shank's all-star all-veteran line-up didn't have too many 2022 high points, with our panel split between disappointment at those results and faith in the fact a pair of Indianapolis 500 winners (and a series champion in Pagenaud's case) are still capable of more.
"Maybe I expected too much for a first year with a newly expanded team, but the veteran duo didn't blow me away in 2022, and neither is at an age where you'd expect a huge positive trend," says Khorounzhiy. "Kudos for conquering [the 24-hour race at] Daytona again, though."
But Benyon almost put the pair ahead of the Andretti line-up and fourth in his ranking, despite feeling it was clear that Castroneves "has dipped" on road/street courses in particular now.
"Pagenaud still has what it takes to win races if the team builds on its first year of running two full-time cars," Benyon adds.
Suttill encapsulates the question marks over two drivers with great records but who are now hard to judge.
"This line-up would have placed an awful lot higher a few years ago but now it's hard to tell whether the inconsistencies are as a result of team and/or drivers," he says.
"Both are still capable of great things but it almost feels like this underdog team is missing having an underdog driver as it had with Jack Harvey."
Or as Mitchell-Malm puts it: "Experienced, reliable, probably very good at the Indy 500 but very midfield the rest of the season".
5 Rahal Letterman Lanigan Racing
Graham Rahal, Christian Lundgaard, Jack Harvey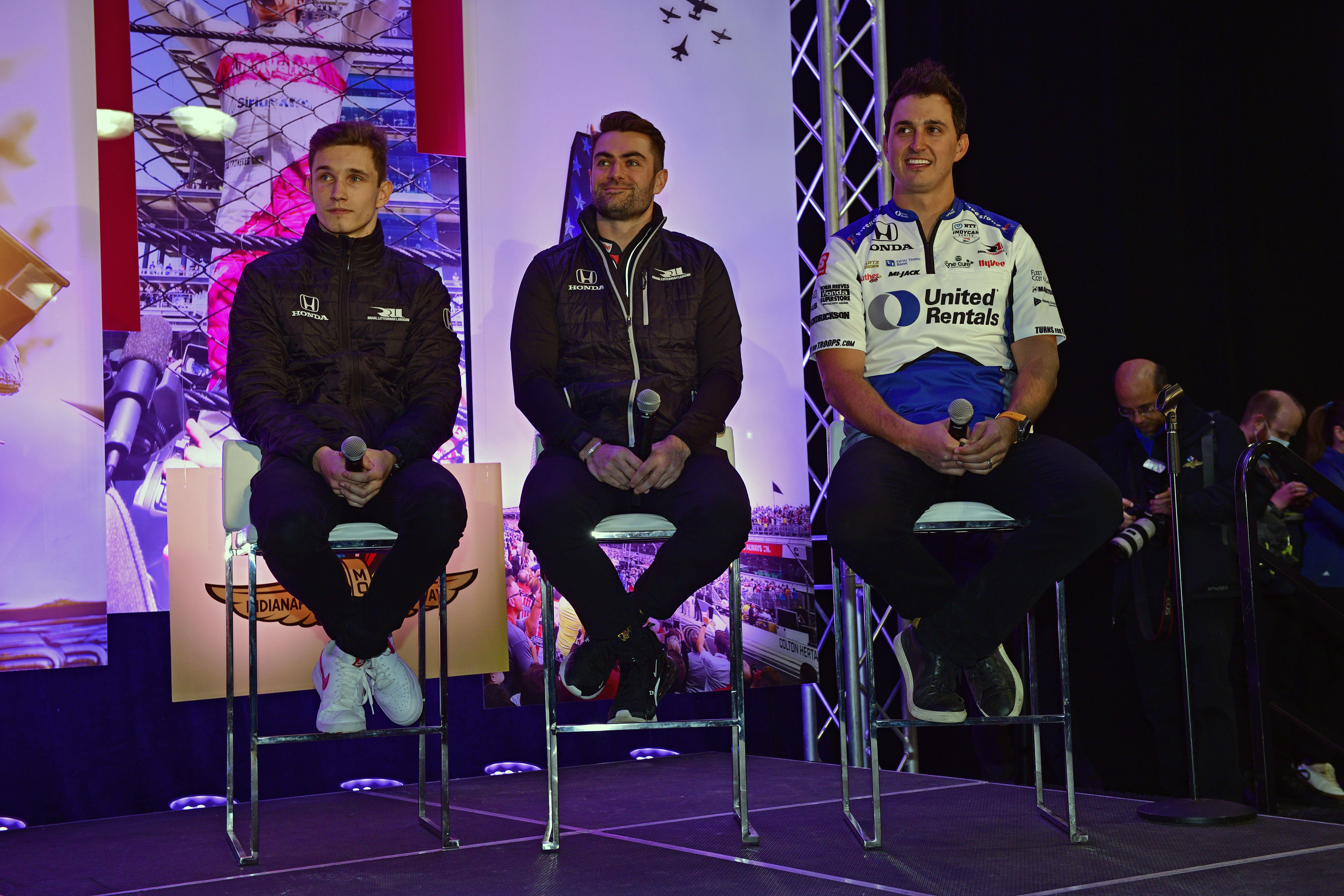 174 points
Highest ranking: 5th (Scott Mitchell-Malm, Valentin Khorounzhiy, Josh Suttill)
Lowest ranking: 6th (Jack Benyon, JR Hildebrand, Matt Beer)
Mitchell-Malm thinks Rahal's unchanged line-up is "a trio of quietly decent if not stunning drivers for a quietly decent if not stunning team", but that makes them "easily underestimated".
Hildebrand likes some components here, saying "between Rahal's resilience and Lundgaard's raw pace there's a lot to be excited about in terms of what the drivers are bringing to the table".
But he adds: "The main question mark is whether they can deliver the goods throughout the year at all tracks and if Harvey finds his best form again".
The only one of the three who Benyon can envisage winning races in the future is Lundgaard, as he points out that Rahal's "been waiting since 2017" to take a seventh IndyCar race win (though in fairness, he did go seven years between his first and his second) due to "a lot of misfortune" and describes Harvey's first RLL year as "a bust".
Suttill's in similar territory, suggesting Lundgaard "feels like this team's best asset" and suspecting Harvey will be out for 2024 unless he swiftly improves on a "pretty woeful" 2022.
But Khorounzhiy has faith.
"I have fond memories of Jack Harvey from British F3 and GP3 that suggest he is much better than whatever the hell was going on in 2022," he says.
"And if he does dig himself out of this predicament, it will make for a really cool line-up."
4 Andretti Autosport
Colton Herta, Romain Grosjean, Kyle Kirkwood, Devlin DeFrancesco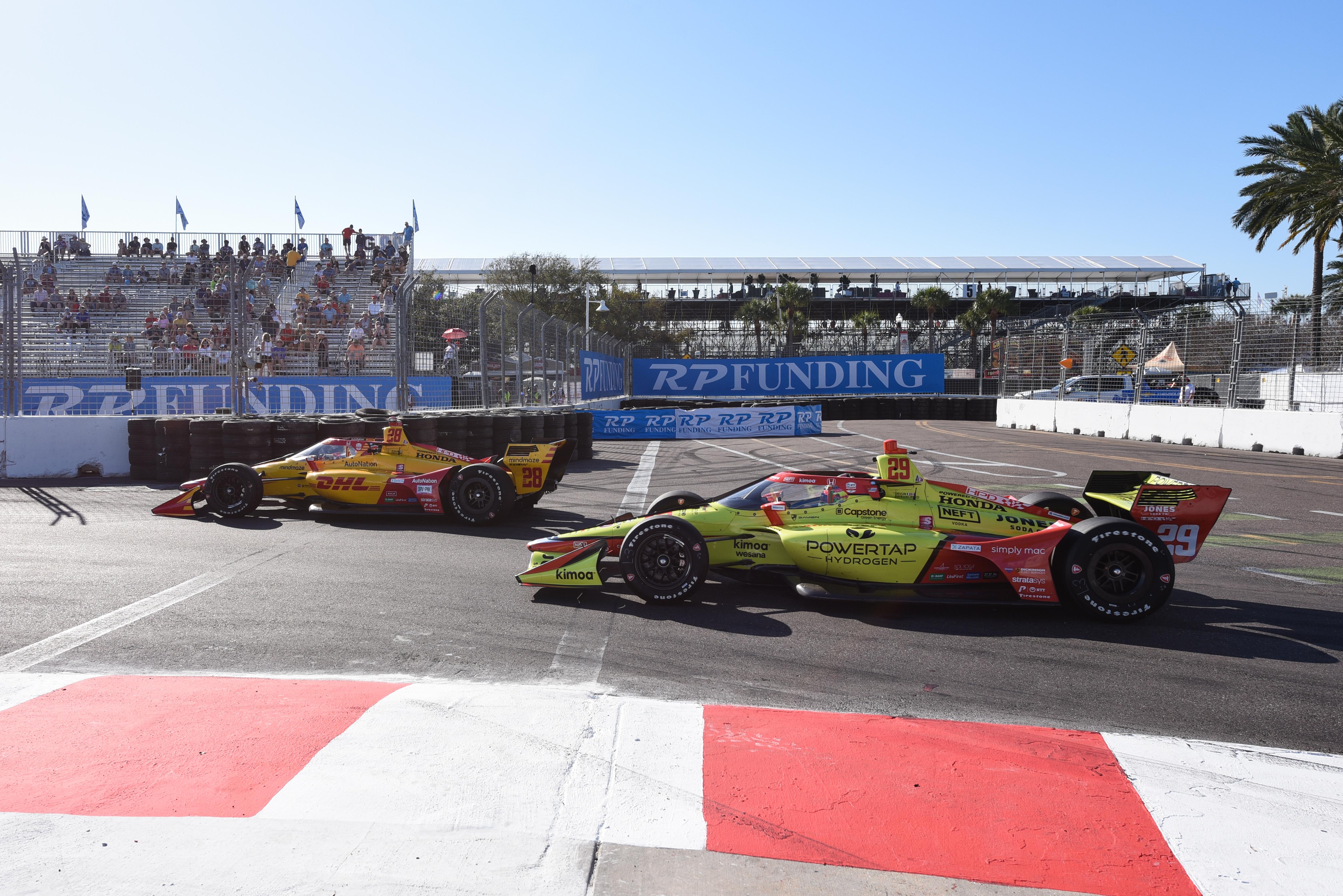 192 points
Ranked 4th by everyone
A significant shift in the balance at Andretti has continued with the exit of past title contender and Indy 500 winner Alexander Rossi and the arrival of the highly-rated Kyle Kirkwood. That leaves potential future F1 racer Colton Herta as by far Andretti's most IndyCar-experienced driver, though Romain Grosjean is not short of knowledge from elsewhere.
"There's too much youth and inexperience here to trouble the top of the ranking, but with Herta the team has one of the series' best drivers," says Benyon.
"Grosjean needs Andretti to continue making the car more to his liking, Kirkwood needs to crash less and be more consistent than he managed at Foyt and no one is expecting miracles from DeFrancesco, a handful of top-10s would be a great achievement."
Hildebrand sees a lot of question marks here.
"Can Herta be dominant? Can Grosjean convert Fast Six qualifying pace into top-five race results more often and become a contender on ovals? Can DeFrancesco take a step into the midfield? Can Kirkwood turn pace into complete weekends on a regular basis?" he wonders.
"There's a lot of talent at Andretti, but overall it feels like there's been a slightly wider margin between potential and outcomes than in the Penske, Gansssi, and McLaren squads."
Kirkwood is the element that could swing perceptions of this line-up.
"I think Kirkwood is so much better than what he showed in 2022," says Suttill, while Khorounzhiy feels that it's only if Kirkwood doesn't live up to his junior potential that Andretti should "go headhunting for another star" for 2024.
Matt Beer found Kirkwood "massively disappointing" last year but adds: "Was a rookie year at Foyt ever going to work? We should only start judging him from 2023."
The narrative around Herta ("arguably the fastest driver in IndyCar right now but one that still makes too many mistakes under pressure" – Suttill) is well-established, but Grosjean feels harder to judge after a 2022 that just didn't live up to all the excitement of '21.
"I still think Grosjean in IndyCar is a lovely fairytale that's just meandered a bit in its second chapter," says Beer. "He will win races this year."
3 Arrow M
c

Laren
Pato O'Ward, Felix Rosenqvist, Alexander Rossi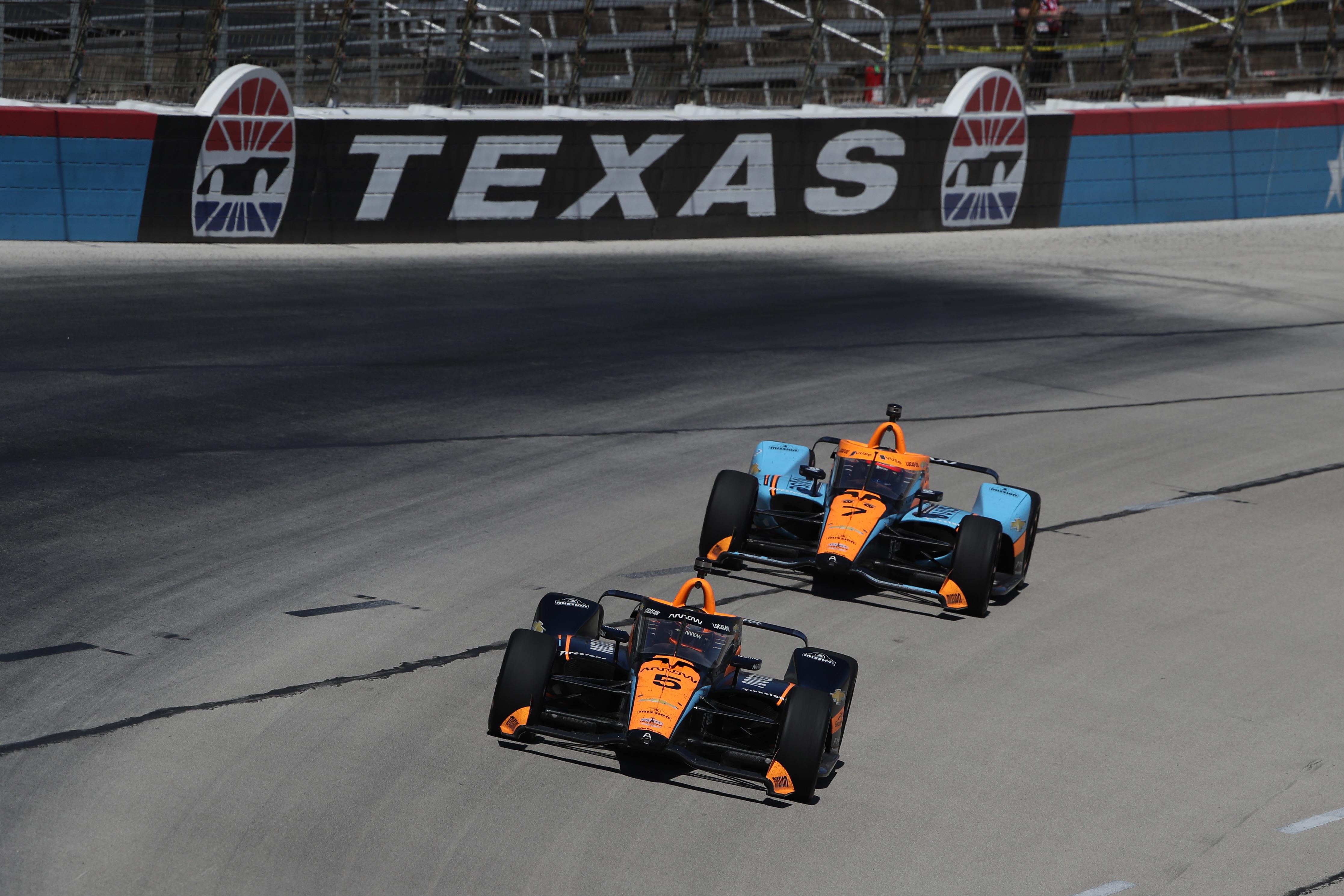 210 points
Ranked 3rd by everyone
McLaren doesn't have Alex Palou as it hoped (which means Felix Rosenqvist sticks around) but it does bring in a proven title contender and Indy 500 winner in Alexander Rossi to join talisman Pato O'Ward. And Hildebrand's excited by it all.
"Pato is among the elite in the field in terms of both skill and execution at this point, Felix showed immense pace and did a hell of a job last year, and Alexander brings his own success, determination, and experience to the group," he says.
"At their best they're right there, it's just a matter of stringing it all together."
Benyon is confident O'Ward is "among the very best" in IndyCar, but "whether Rossi can rekindle some of his pre-2020 form and if Rosenqvist can continue his 2022 resurgence are the big questions here".
For Suttill, it's Rossi that's the major doubt.
"I'd place O'Ward among the best three drivers in IndyCar right now and he deserved to be a lot closer to last year's title than the results showed," he says.
"Rosenqvist made the second-season step with McLaren that Daniel Ricciardo wished he could have made in F1.
"I hope Rossi can rediscover his 2016-19 form with McLaren but that remains a question mark that prevents this line-up from breaking into the top two."
Khorounzhiy thinks this is a line-up any IndyCar team would be delighted with, but still reckons getting Palou in for 2024 would be a further "upgrade".
It's Rosenqvist who Beer is unsure about.
"I think he's a great driver but hasn't shown that enough in IndyCar at either Ganassi or McLaren so far, regardless of his 2022 gains," he says. "As much as he loves being in IndyCar, personally I think he'd have been absolute magic leading McLaren in what's turning out to be a very competitive Formula E debut."
2 Chip Ganassi Racing
Scott Dixon, Alex Palou, Marcus Ericsson, Takuma Sato/Marcus Armstrong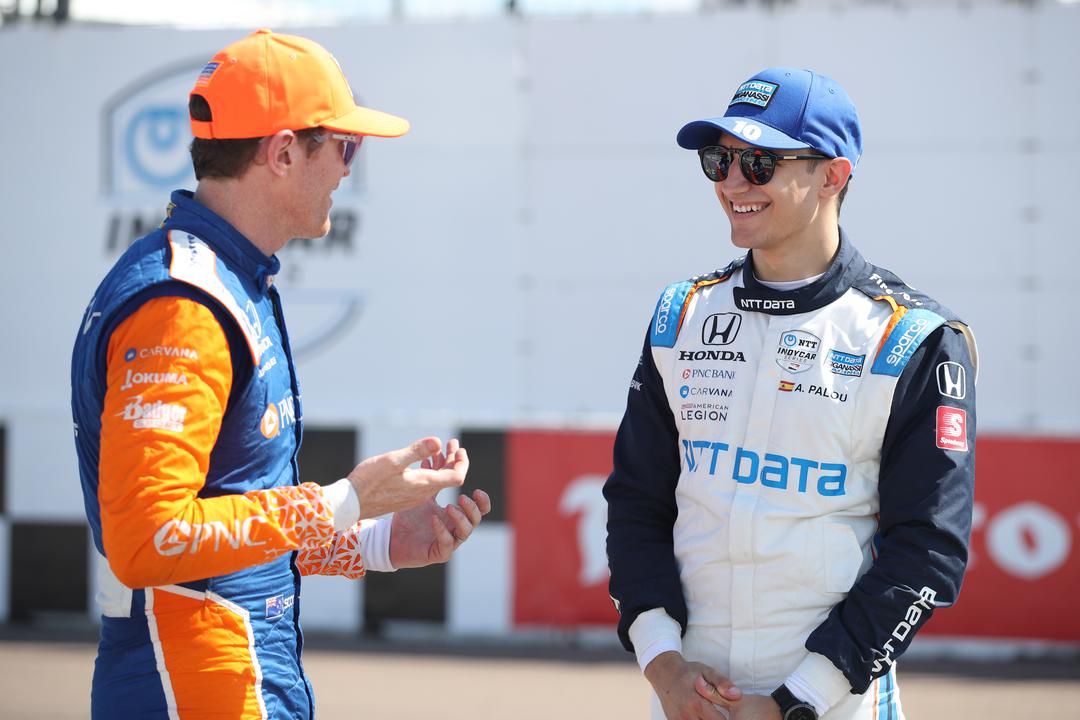 250 points
Highest ranking: 1st (Scott Mitchell-Malm)
Lowest ranking: 2nd (Everyone else)
The end of Jimmie Johnson's full-time IndyCar experiment and Tony Kanaan's switch to McLaren for his Indy 500 bid mean Ganassi's fourth car is now shared by F2 convert and sometime Ferrari protege Marcus Armstrong and double Indy 500 winner Takuma Sato. Which alongside past champions Scott Dixon and Alex Palou plus last year's Indy 500 winner Marcus Ericsson makes for an awesome line-up.
But not quite the best in our rankings.
"It's very close to Penske, and for the Indy 500 Ganassi has a better line-up," reckons Benyon.
"It's splitting hairs choosing between the top two teams.
"It's going to be fascinating to see how Palou rebounds from last season, if the #9 car crew is more consistent and if Ericsson can build on an Indy 500-winning year with a better championship charge."
Mitchell-Malm was the only one who picked Ganassi as the best line-up on the grid.
"There's a mix of youth and experience in this team, of nationalities and styles, of backgrounds and success," was his reasoning. "Across this line-up, Ganassi has the capacity to win any given race."
The new fourth-car line-up is a big hit with our panel.
"The new combo of Armstrong and Sato unquestionably elevates this group when it comes to outright overall performance in the fourth car, and Dixon, Palou, and Ericsson make as formidable a trio as any when firing on all cylinders," says Hildebrand.
But Suttill actually came close to placing Ganassi third behind McLaren.
"Picking between Ganassi and McLaren was really tough," he says.
"I've gone for Ganassi because with his contract dispute (more or less) resolved, Palou can return to the level he teased in the 2022 season finale and displayed throughout his title campaign.
"Combine that with Dixon's ever-strong form and a better-than-ever Ericsson and you have a really solid lead line-up.
"Sato and Armstrong is a clear upgrade on Johnson, too, and I expect the latter to shine once he finds his feet."
Khorounzhiy offers a warning for 2024, though, given the chances of Palou not going to McLaren next year have to be pretty low.
"This might be sacrilege, but I think the real gem of this line-up at this point is Alex Palou (remember, his absurd 30.4s-margined victory in last year's finale was the most dominant since IRL/CART unification!) – so that's a problem for Ganassi for 2024, but a continued luxury for now."
1 Team Penske
Will Power, Josef Newgarden, Scott McLaughlin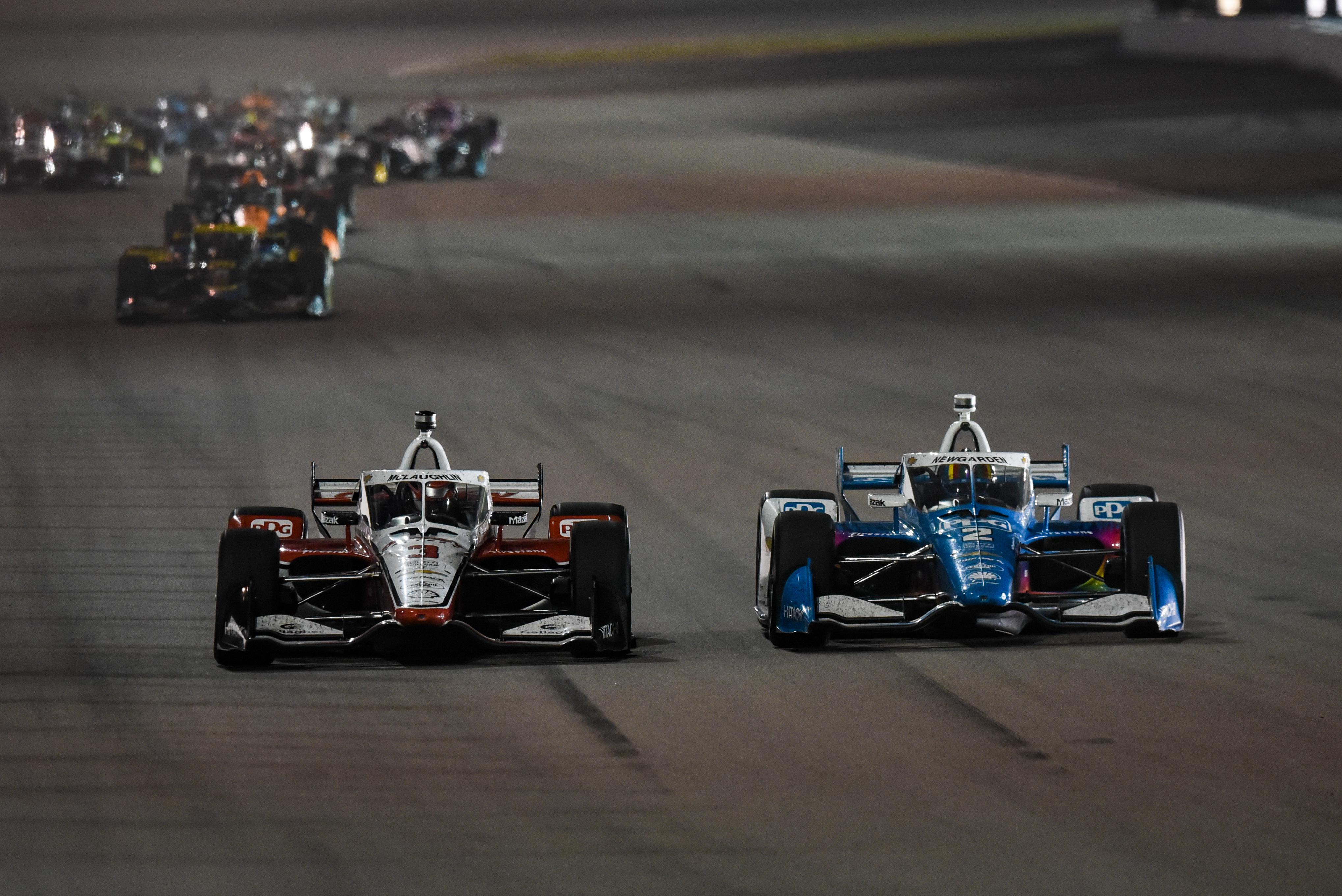 290 points
Highest ranking: 1st (Jack Benyon, JR Hildebrand, Valentin Khorounzhiy, Josh Suttill, Matt Beer)
Lowest ranking: 2nd (Scott Mitchell-Malm)
"The sheer peak performance that each of Penske's three drivers brought to bear last year – not to mention their individual abilities to rebound when things weren't going well – makes this squad the group to beat," says Hildebrand.
"It's simply an extremely talented and robust line-up with few, if any, apparent weaknesses."
Khorounzhiy says his decision to rank Penske first was "hilariously uncomplicated", especially because "there's probably an argument to be made for the defending champion being almost the third-fastest driver (right now, not historically) in the line-up".
It's the fact Penske has "no weak links or question marks like there are at McLaren and Ganassi" that clinches it for Suttill.
"There's no reason why all three drivers can't fight for the title in the right machinery, and no other team can say that," he adds.
For Beer, the 2022 season was perception-changing when it came to two-thirds of the Penske line-up.
"A year ago, I might have put Penske's line-up third or even fourth and argued it was too reliant on (the excellent) Newgarden," he says.
"But the way Power reinvented himself last year plus the incredible step McLaughlin – who'd seemed to me to be just a fun experiment until then – made has transformed my opinion."
Benyon lists reasons why all three drivers in this team can be considered "outstanding" going into 2023.
"Newgarden won five races last year, which is ridiculous, and McLaughlin finished ahead of double-points Indy 500 winner Ericsson in the championship. Power reinvented himself mentally almost a decade after winning his first title to win his second."
Even Mitchell-Malm, the only person putting Penske second, says Ganassi inched ahead mainly because of its bigger line-up.
"The only thing that separates Penske and the Ganassi line-up is the Armstrong/Sato car," he says.
"They are evenly matched on quality. Penske just misses out on quantity. That's how good this trio is."