When Alex Palou crossed the line with one of IndyCar's biggest margin of victories in recent memory – over 30 seconds – at the end of the Laguna Seca finale, he still wasn't sure how his racing future would look in 2023.
But his rivals only had two days to enjoy the fact that the 2021 champion, who had just delivered such a crushing performance – one that went slightly under the radar in the shadow of Will Power's title win – was facing an uncertain future.
That's because, almost without warning, it was announced that the lawsuit Chip Ganassi Racing initiated after Palou said he was leaving for McLaren in 2023 ended. The details remained private but clarified Palou would race for Ganassi in 2023 and then effectively start a reserve Formula 1 role at McLaren once the IndyCar season concluded.
It was a troublesome period for Palou and the team, where any racing activity was constantly overshadowed for eight races by the progress of the lawsuit, what Palou had to say about it, him being cut off from Ganassi's remote data outside of race weekends and speculation about how the whole thing might end up.
You might wonder, then, as the team suing its own driver and the pressure and attention of the whole situation helped to derail Palou's title defence, how he might reacclimatise in the team and what his co-workers might think about him.
But, although some of the team's more prominent figures – such as Scott Dixon for example – were critical of how Palou had gone about his intention to leave, throughout the whole affair it always felt like the crew members on the #10 team gave Palou their full support.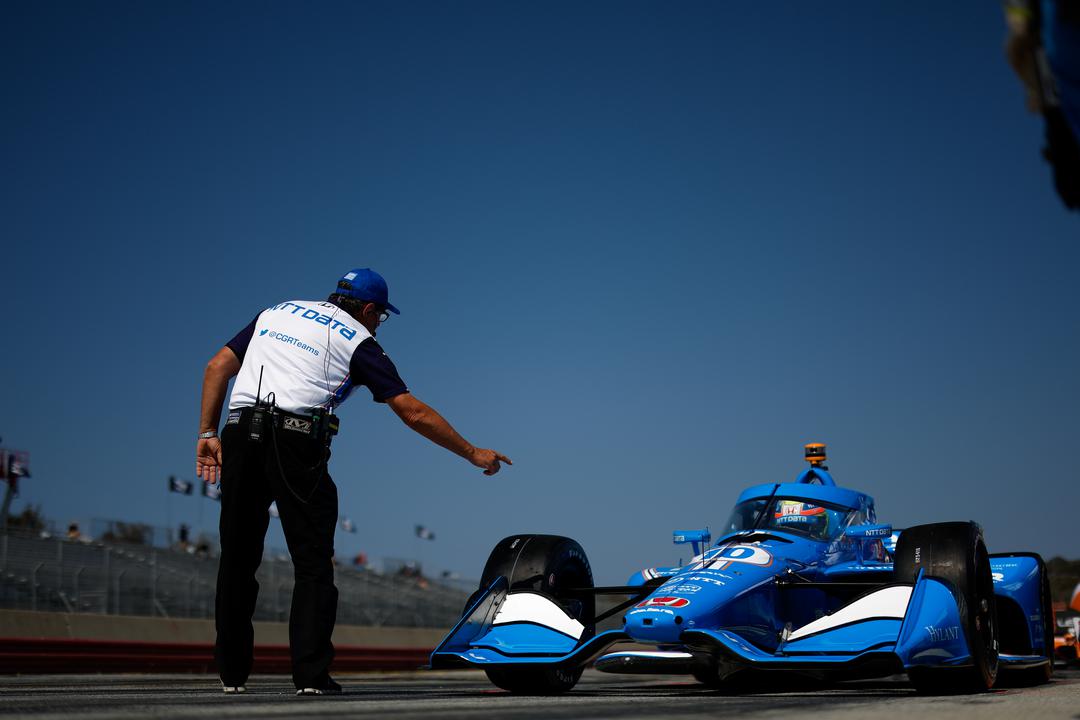 So how has Palou's re-assimilation gone?
"It's been great," Palou tells The Race in an exclusive interview, confirming that he has access to all the data again and that things feel almost back to normal.
"We had a tough half of the season to the end but I think we were able to keep our focus and keep up the work on track.
"Maybe we didn't achieve everything we wanted, but I think we gave everything we had and we showed that at the last race at Laguna when things were still not good, were not like 100% solved. But right after, I think it was like two days after Laguna – I don't remember now exactly – but then everything was settled.
"Everybody was happy. And since then, it's been great.
"I had that, I forgot about all that. I focused on what was ahead. Because obviously there was some tough times.
"But yeah, I did spend some time here in Indianapolis, at the shop with the guys, with the mechanics, with engineers.
"There's been not much work to do, to be honest, apart from reviewing some stuff and just hanging out. But yeah, it's been great."
It's easy to paint Palou as some sort of villain in what's happened, given that he and his representatives triggered the whole situation by trying to move to McLaren when his Ganassi contract seemingly didn't allow it.
But in contrast, it's also possible to feel sympathy for Palou because he's not the kind of person that wanted or predicted this situation. He's genuinely a nice person who wouldn't choose to have things play out like they did, and to see his 'nice guy' reputation tarnished must have hurt.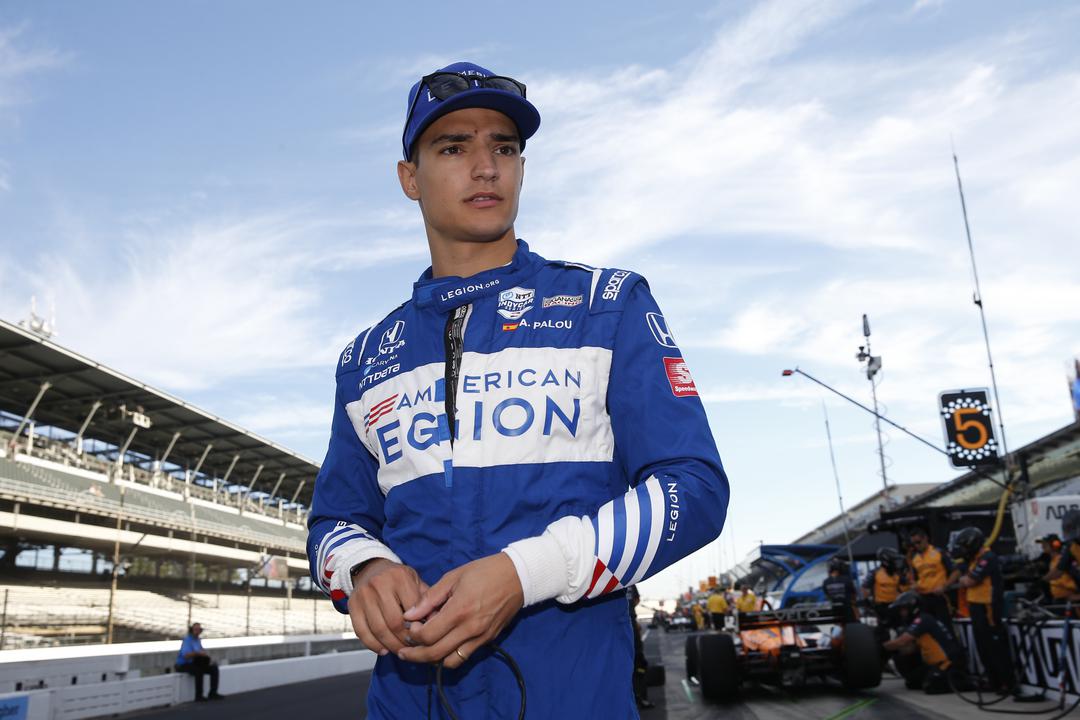 Especially as he'd been so welcome when he came to America and hadn't really gone through any negative press or faced much criticism from fans before.
Asked about how tough the situation was mentally, he says: "Obviously not ideal. And nothing I had experienced, like, a person that experienced that before, I think nothing gets you ready for something like that, when you're racing.
"During the off-season, I think that's a lot easier than if you still have to race and perform.
"But, I knew a lot more stuff than what people knew, meaning like, the media and just people that were not in the mix, let's say. So I was pretty calm.
"Knowing all the information, knowing all the updates, that we were doing all the steps moving, always into the right direction.
"So obviously it was not ideal, but I was able to focus on the job we had. And during the whole year in my interviews I knew I had a job, I knew that our job was to perform on track and then if everything was going right, we were going to solve it outside the track as well.
"So it was easier with the group of guys that I was working with, the mechanics, or the engineering team.
"They had full support for whatever was going on. They didn't have to know anything, but they were just focused on the racing and I think that was super important.
"So that made it really, really easy. I think I was fortunate to have that group of people around me.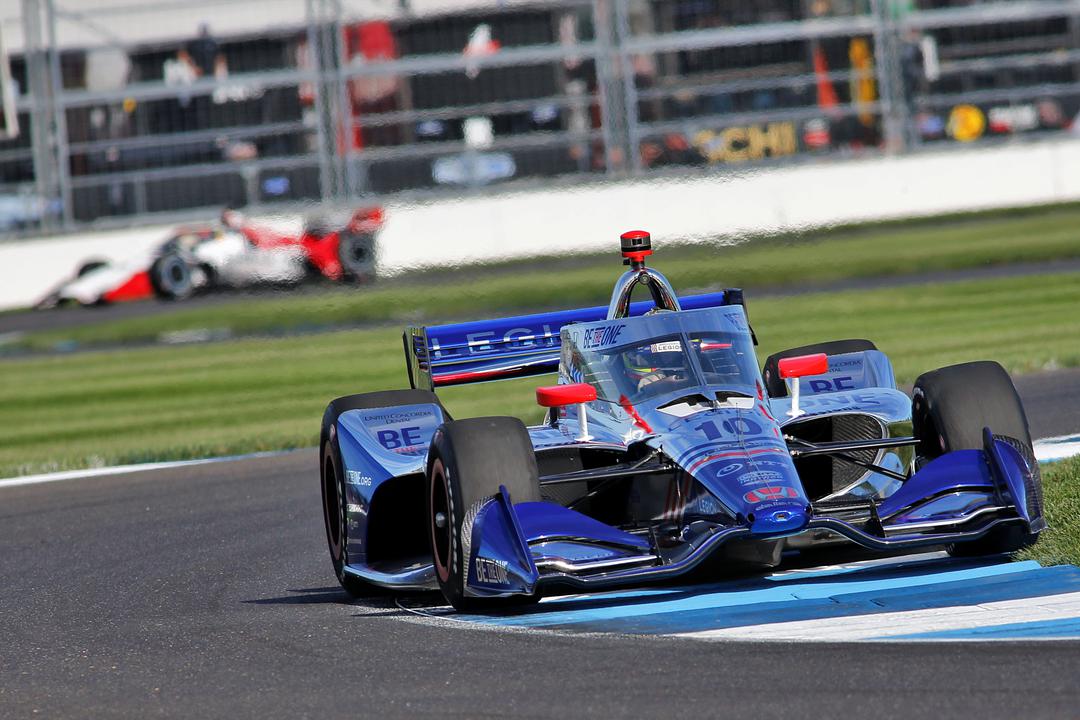 "And then mentally for me, it was tough, but at the same time I think now that it's over if I was able to perform under those circumstances, I think I can perform under all circumstances.
"So yeah, I think that made me stronger. Something I am sure I'm not going to want to experience ever again. But something that hopefully made us push even harder and prepares us to win another championship."
It's easy to spend time – as we have above – wondering how the team will reconcile and work together as it did before to a championship-winning standard.
But an alternative suggestion is that the personnel on the team remain mostly the same headed for 2023 as things stand, and Palou gave some of the people working on his car their first championship in their roles.
And take a second to think about Palou: "If I was able to perform under those circumstances, I think I can perform under all circumstances."
There's definitely a possibility that he emerges from this adversity – admittedly mostly created by himself – as a stronger mental force, which was already an element of his ability that wasn't lacking in the slightest.
Palou always appears realistic with his expectations, and 2023 is no different.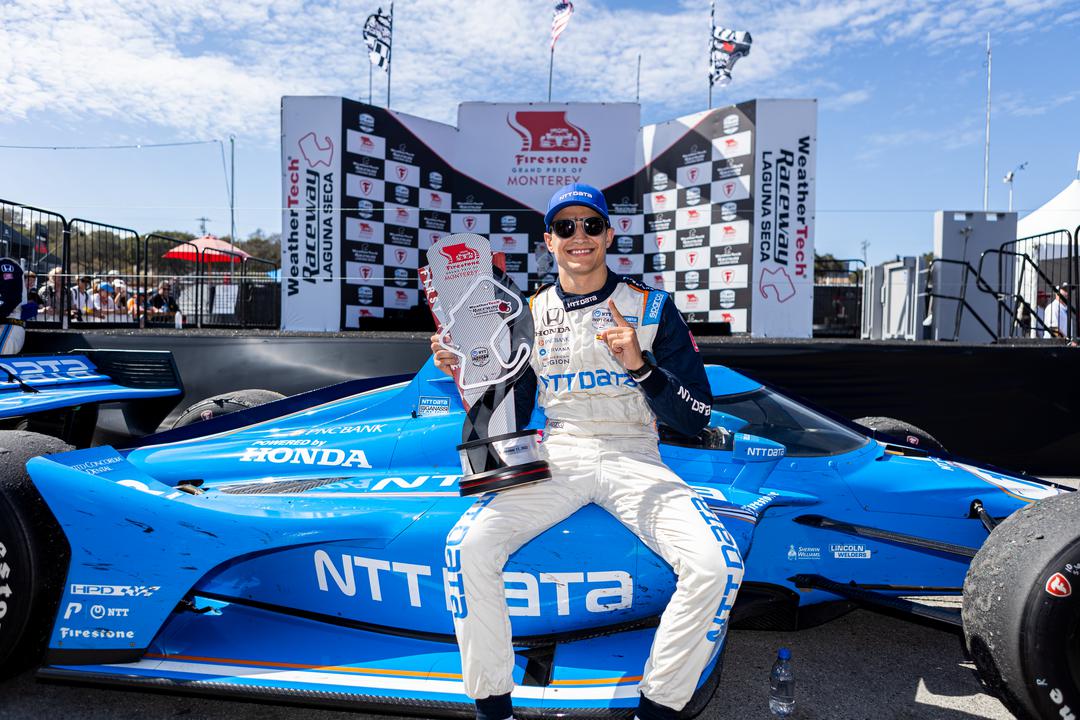 "This is IndyCar, you never know, you think that you're ready and suddenly, there's somebody that is miles faster than you," he says.
"Hopefully, that's us, hopefully everybody thinks that they are ready and we're able to beat them since the beginning.
"But it's the beauty and, man, the bad part at the same time, that even if you're in one of the biggest and best organisations, it's tough. It's not easy.
"So yeah, we've been working, we know we had some places where we struggled as a team, myself as a driver. So we're still working on it, because we still have some time. And yeah, I'm sure we have all the tools necessary to win.
"It's something that we cannot stop working on. We saw it in 2021, we were super strong, but we were not strong enough to win the championship in 2022.
"Penske was a lot better sometimes and they were capable of being super consistent and they were able to put three cars in the top four. So they were strong and we need to get that back."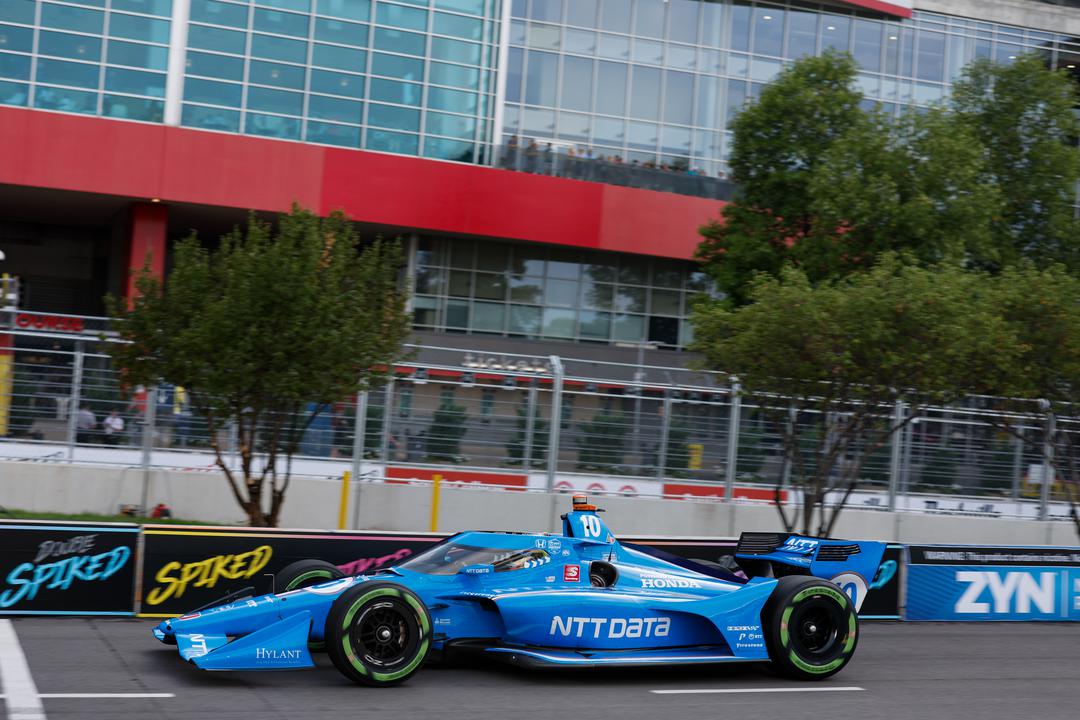 The championship-winning engineer to Power, Dave Faustino, put a lot of the credit for Penske's dominance Palou mentions – winning nine of 17 races to Ganassi's four – in Chevrolet and its driveability upgrade that came in 2022.
So perhaps a lot of whether Palou can return to top form will be dependent on whether Honda can help bridge that gap or if Ganassi can make significant gains to counter.
But for Ganassi fans reading this, the crushing destruction of the field at Laguna to end the season has to be the thing you hold on to. The track suits the low-down power of the Honda engine, but Palou was still an incredible force in that race.
Asked if he thought Laguna was the proof of his comments in the press during the season where he said that the team could still do a good job and was focused on the task at hand, he said: "Yes, and no.
"It was a way of saying, 'Hey, this is not solved, but this [racing] is what we're focused on'.
"And I know, it's a topic that everybody hears in the media. It's like, 'oh, yeah, he's focused on racing, even with the issues'.
"But yeah, we showed that that was the case.
"I wish it was the way that 'Oh, yeah, this [the Laguna win] is how we're going to perform in the future'.
"But I think it was one of those days where everything goes super well and the car was amazing. The pitstops were insane. I was just in that moment, where in that zone everything works, made the right choices.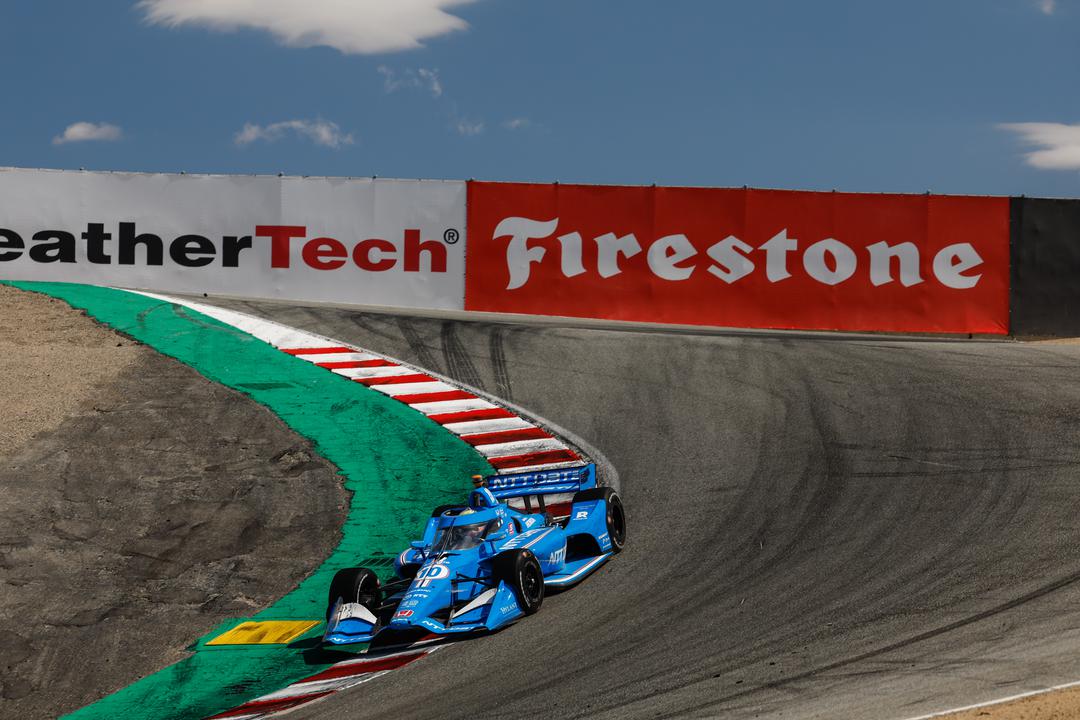 "So hopefully, yeah, it would be nice if we have more races, like Laguna, but honestly, I know that this doesn't happen.
"But yeah, I think we're ready, we're ready to try and do that same stuff.
"It was something that we were not able to do in 2021, even if we were super strong, and we won the championship, but we were never dominant.
"And we made it happen at Laguna. So hopefully, we can continue to push, continue to make some of those performances and be consistent."
It's interesting that Palou points out the lack of domination.
He won three races in his 2021 title-winning year but the Barber victory was an edgy affair underpinned by tracking fuel mileage, his Road America win came after a Josef Newgarden mechanical retirement late on and at Portland he had to fight back from 16th and an opening-lap melee to take victory.
Laguna was the first where he crushed the field, and he did it even though there were varying strategies and he didn't really appear like the de facto leader until the second quarter of the race.
But as we saw this year, Power took only one of Penske's nine race wins with Josef Newgarden and Scott McLaughlin claiming the rest. Being dominant in single races is not as important as being consistent which Palou proved in 2021, too.
Power certainly didn't dominate any races in 2022.
But you get the feeling that, if Palou was to make gains in any area, it would be on his raw speed over a race distance. He's incredibly analytical, looks after tyres and saves fuel as well as anyone in the series after only three seasons. Adding that raw edge to his race pace isn't something he necessarily lacked, but we haven't seen it quite as potent as at Laguna.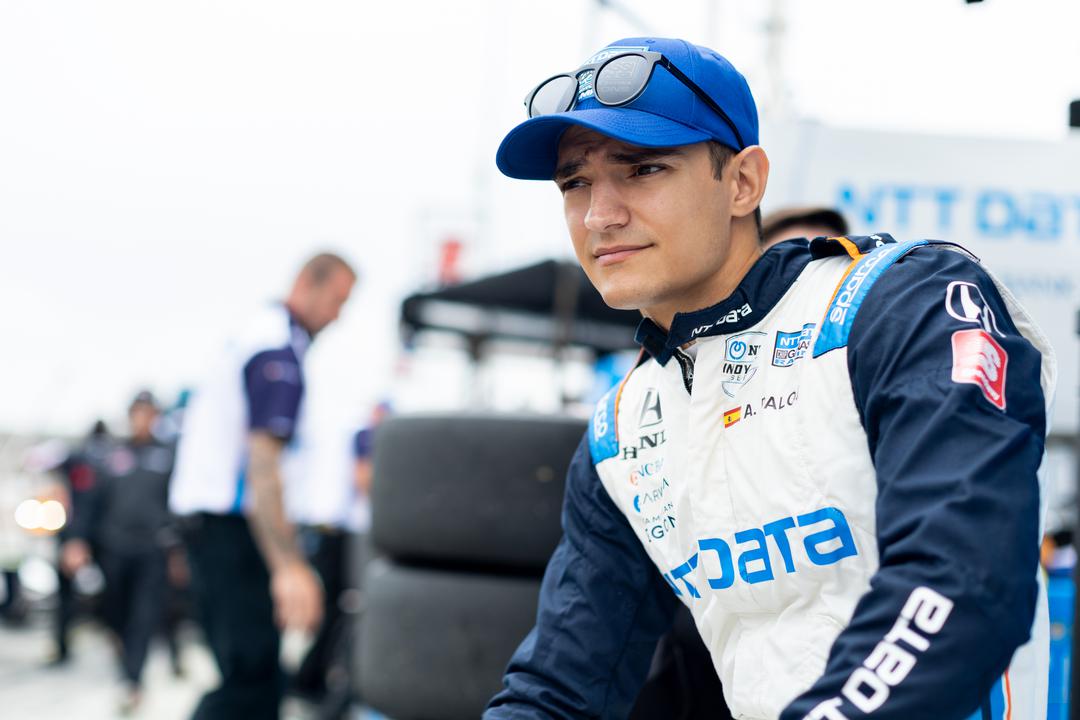 So you might be sitting there thinking the odds are against Palou in 2023 as he tries to rally a team that sued him around him for another go at a title.
But the lessons he's learned, the experience that will add to his mental toughness and improving on an area that wasn't too bad anyway and isn't vital in IndyCar racing – consistency is more important than raw pace – and you start to form a very sound argument for why things might be poised very nicely for a return to the top for Palou.
He's learned a lot this past year. Now we'll see if he can put all of that experience into another title-worthy campaign.