There's only one full-time seat left in IndyCar for 2023 after Juncos Hollinger Racing announced Agustin Canapino alongside ex-Ferrari Formula 1 junior Callum Ilott.
The seat at the Juncos team – probably most famous for its role in knocking Fernando Alonso out of the 2019 Indy 500 – and the second drive at Dale Coyne Racing had for quite some time stood as the last full-time gigs without a confirmed driver.
Canapino always seemed to be the favourite for the Juncos seat if he could raise the funds, and although the team did discuss other options, it has now officially opted for Canapino.
Crowded Buenos Aires 💚#GOJHR #GoGreen pic.twitter.com/SY16WzWh3E

— Juncos Hollinger Racing (@juncoshollinger) November 15, 2022
Canapino tested an IndyCar at Sebring in the post-season last year and also completed demonstration runs in Argentina, with the additional goal of drumming up interest in an IndyCar race there in the future.
Team owner Ricardo Juncos himself is keen on demonstrating the ability of Argentine drivers and believes the standard is higher than some people in Europe and America might expect.
You can read the fascinating story of how Juncos went from sleeping on a mattress in his garage in the middle of an Argentine financial crisis to establishing a team supported by an ex-Formula 1 team board member here.
Who is Canapino?
On board 🔋 @AgustinCanapino #GOJHR #GoGreen 💚 pic.twitter.com/OVmW9ootJR

— Juncos Hollinger Racing (@juncoshollinger) October 13, 2022
Canapino, 32, is the son of Alberto – a well-known mechanic in Argentina who sadly passed away after contracting COVID during the pandemic.
Agustin has a strong CV in his native country, including a pair of titles in the highly-regarded tin-top Super TC2000 championship – which also has among its champions Toyota factory sportscar driver Jose Maria Lopez and touring car standout Esteban Guerrieri.
Canapino's successes at the national level were rewarded in 2018 – the year he claimed a second of three Turismo Carretera stock car titles – with an Olimpia for the top Argentinian sportsman, an award which has also been given to football legend Lionel Messi and tennis star Juan Martin del Potro.
More recently he got the chance to drive a DPi prototype in IMSA for Juncos, the team having made a few appearances in the series in 2019.
Canapino was around 1.4s off the best time set at his Sebring IndyCar test – a time managed by another rookie in Tom Blomqvist – but it would be foolish to judge how he will fare in IndyCar based on that.
Scott McLaughlin has proven at Penske that, given a chance, drivers from unusual backgrounds for IndyCar competition can excel.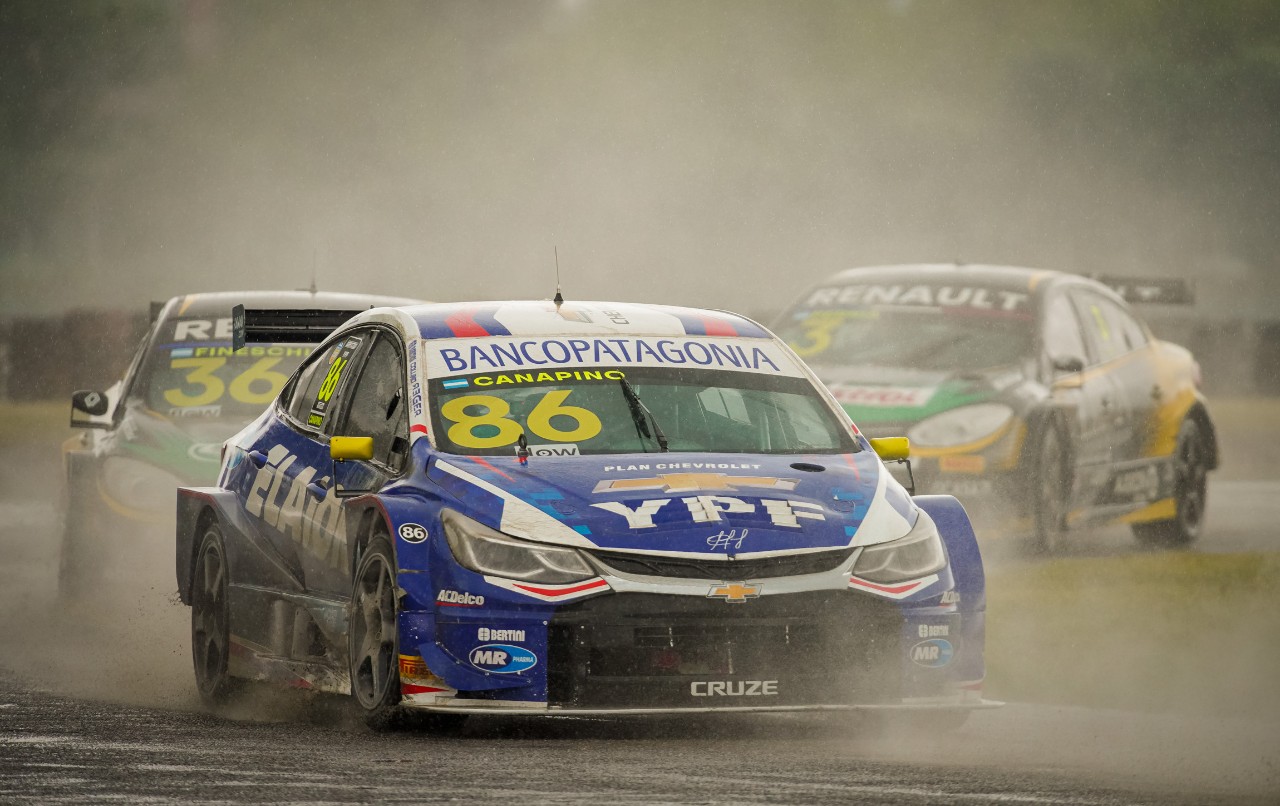 Canapino would also be going into a team that is willing to let its drivers push and make errors in order to learn, as has been the case with Callum Ilott.
Whether you think Canapino's competition has been as strong as McLaughlin's and therefore that the Argentine is worthy of such comparisons is a difficult deduction to make.
Even if Canapino is going into a team starting only its second full season, he'll be given the time to excel and has a really intelligent if tough team-mate in Ilott.
Ilott would have benefited more from an experienced IndyCar driver alongside him for his sophomore year, and the team probably would have too as it looks to expand to two cars. But Canapino is a very low-pressure option, not saddled with the weight of expectation.
What's next with the silly season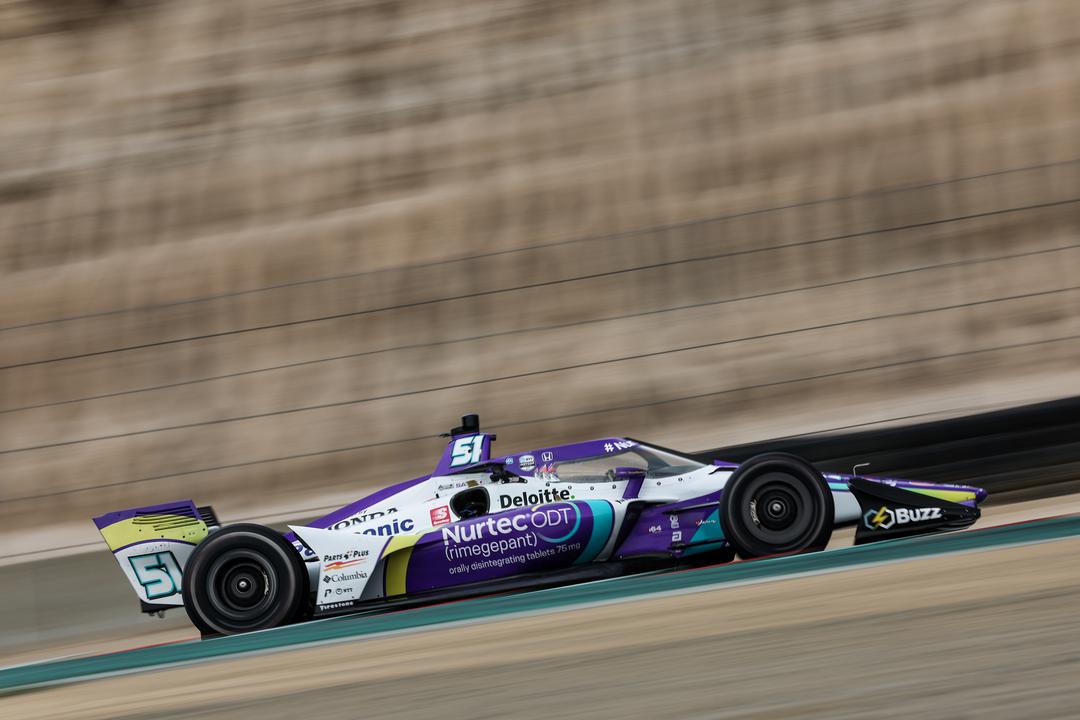 The attention immediately turns to Dale Coyne now, where the race to claim the second seat has been a rollercoaster.
First Takuma Sato was set to continue as a full-timer, but then it emerged he could reduce to a part-time, oval-only programme. Ex-Ferrari F1 junior Marcus Armstrong came on the scene as a candidate, before ultimately managing to grab a seat at Ganassi for the road and street courses instead.
Sato was once more supposed to be returning, but now well-backed American Sting Ray Robb looks odds-on to secure the drive full-time.
Robb won the 2020 Indy Pro 2000 championship – the second rung on the Road to Indy ladder – and was second to Linus Lundqvist in Indy Lights last year, after moving from Juncos to Andretti for his second season in that series.
The Coyne team, which gives excellent chances to drivers new to IndyCar, is thus on course to field two 21-year-olds – with David Malukas starting his sophomore season.
Sato has emerged as a possible candidate to race the ovals for Ganassi in Armstrong's car, and he would certainly be a sensible option as a two-time Indy 500 winner, potentially joining in a year that Ganassi has lost another winner in Tony Kanaan to Arrow McLaren.
Ganassi also has 500 winner and 2012 series champion Ryan Hunter-Reay on its sportscar books, but paddock rumour certainly favours Sato at the moment.
Jimmie Johnson isn't out of this equation yet, either. Having joined the ownership group of Richard Petty's NASCAR team – now re-named Legacy Auto Club – he's maintained that he still wants an Indy 500 return and Chip Ganassi Racing could be his way in.
But there's a hurdle in the number of engine leases Honda has available, with Rahal Letterman Lanigan also wanting power for a fourth car it says it has funding for at the 500.
The deciding factor might be if Sato races the ovals for Ganassi, Coyne wouldn't field a third car as it had been expecting to for the Japanese driver. In that scenario, an extra Honda engine lease would be available for Johnson or the Rahal team, which had been talking to Hunter-Reay as an option for its seat.
The upcoming week and even days should reveal most if not all of how this silly season will conclude.
IndyCar 2023 grid
Penske: Will Power, Josef Newgarden, Scott McLaughlin
Ganassi: Marcus Ericsson, Scott Dixon, Alex Palou, Marcus Armstrong (road courses and street circuits), TBA (ovals)
McLaren: Patricio O'Ward, Felix Rosenqvist, Alexander Rossi
Andretti: Colton Herta, Kyle Kirkwood, Romain Grosjean, Devlin DFrancesco
Rahal: Graham Rahal, Jack Harvey, Christian Lundgaard
ECR: Conor Daly, Rinus VeeKay
Meyer Shank: Helio Castroneves, Simon Pagenaud
Coyne: David Malukas, TBA
Juncos: Callum Ilott, Agustin Canapino