NASCAR champion Kyle Larson will contest the 2024 Indianapolis 500 with McLaren.
The 30-year-old, who won the 2021 Cup Series title, has long held the ambition of racing in the Indy 500, and with this somewhat surprisingly early announcement, IndyCar has a confirmed participant going for the 'double duty' of racing in the Indy 500 and NASCAR's Coca-Cola 600 at Charlotte Motor Speedway on the same day.
The entry is endorsed and sponsored by Larson's NASCAR team owner Rick Hendrick, whose eponymous team has racked up 14 Cup Series titles with Larson, Jeff Gordon and Jimmie Johnson.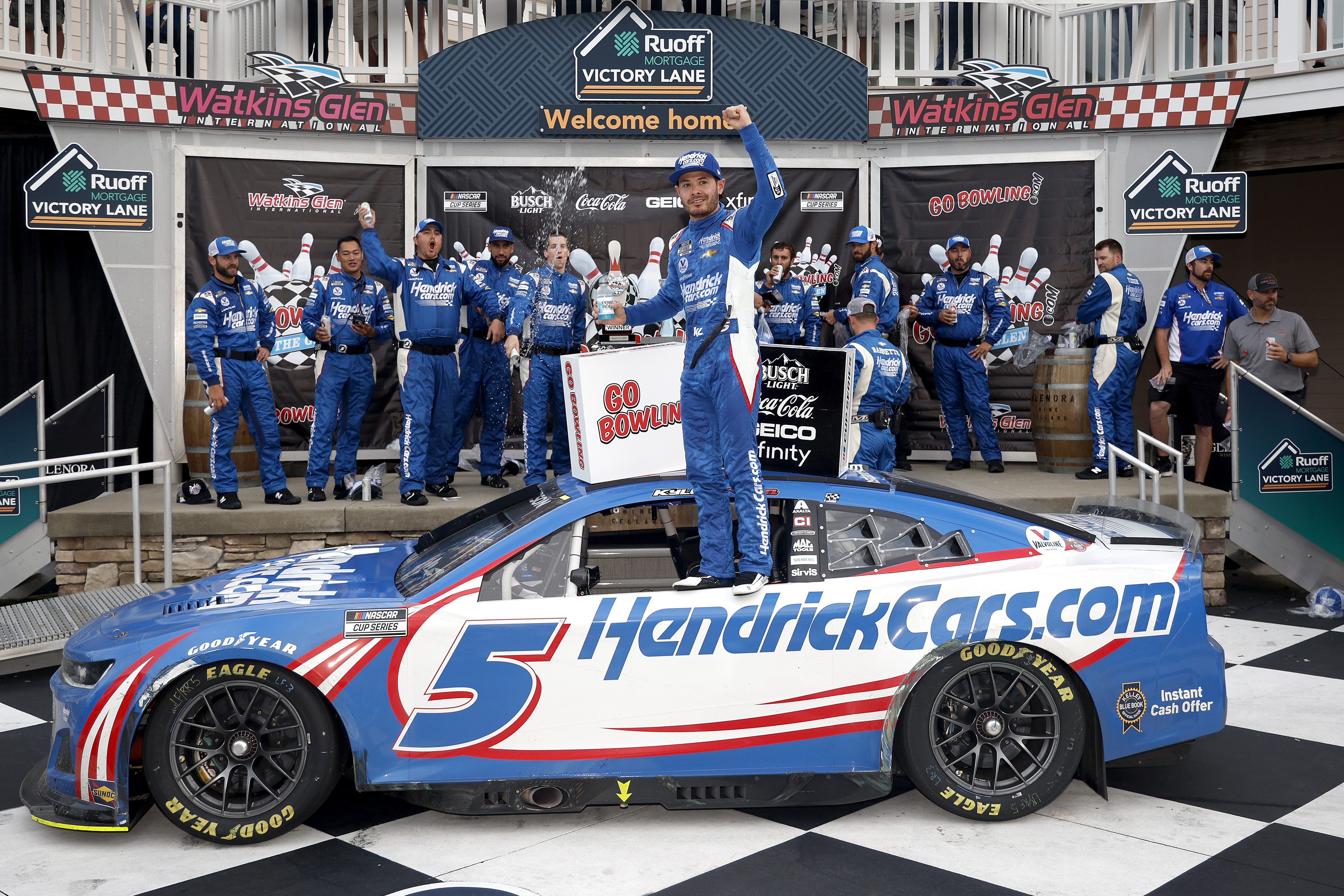 "I'm super excited," Larson said. "Competing at the Indianapolis 500 is a dream of mine and something I've wanted to do for a very long time – since I was a child before I ever began competing in sprint cars.
"To do it with Arrow McLaren and Mr. Hendrick especially is a dream come true.
"I'm grateful for the opportunity and am really looking forward to it even though it's still about a year-and-a-half away.
"I'm really looking forward to competing in both the Indianapolis 500 and the Coca-Cola 600 and maybe even get a win or two that day."
McLaren has a history of fielding wildcard entries in recent editions of the Indy 500 – with Fernando Alonso driving McLaren-backed cars in 2017 and 2019, and with Alonso and then Juan Pablo Montoya (pictured below) driving a third car after McLaren got its own full-time IndyCar team starting in 2020.
For 2023 a new opportunity opened up with the team expanding to three full-time cars, with a fourth at the Indy 500. Initially McLaren discussed a deal with another NASCAR star, Kyle Busch, before ultimately signing 2013 winner Tony Kanaan.
Both Arrow McLaren and Hendrick Motorsports are powered by Chevrolet.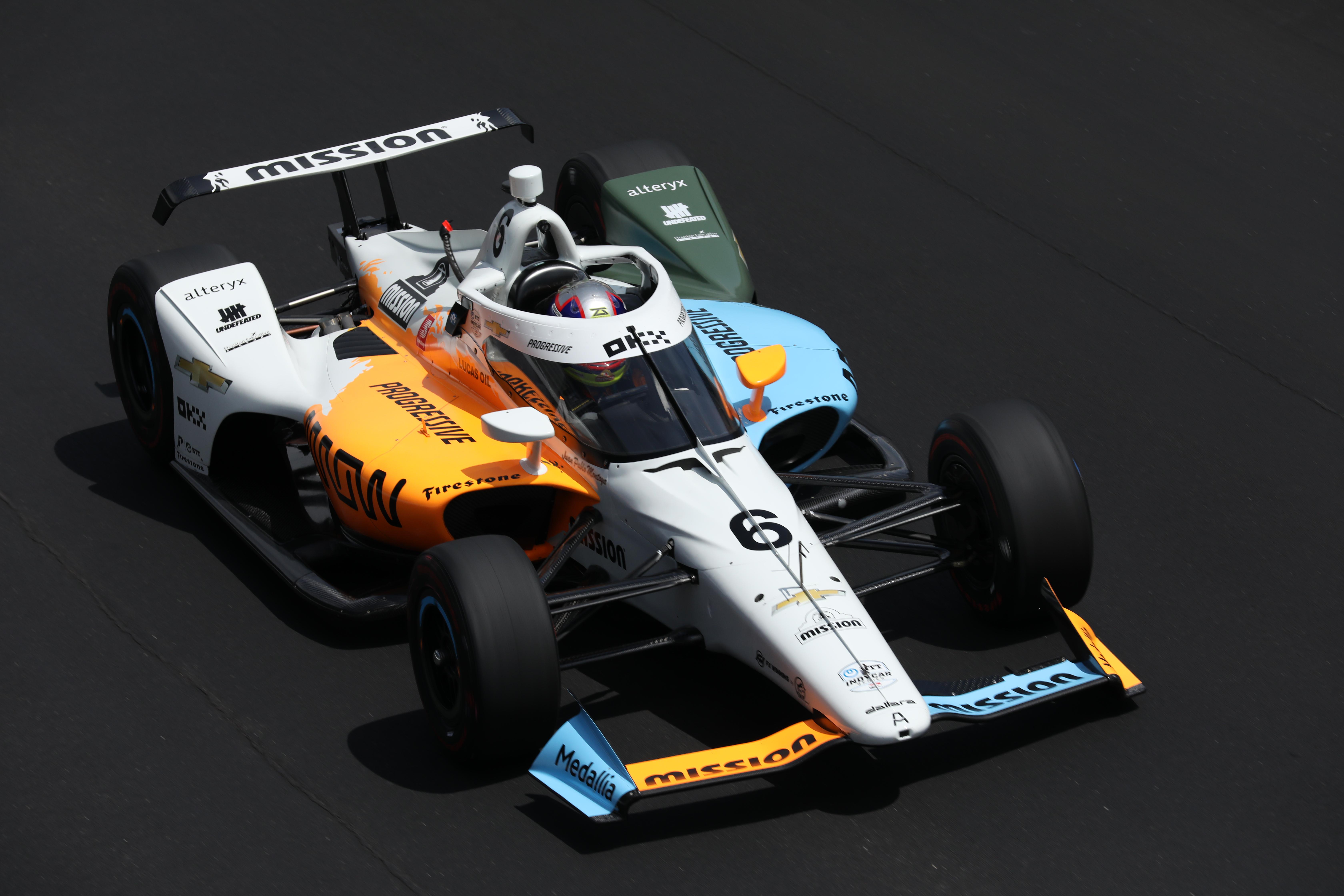 Larson will join Pato O'Ward and Alexander Rossi in 2024, with their 2023 team-mate Felix Rosenqvist's future as yet unconfirmed and McLaren F1 reserve driver Alex Palou available on the market.
"Adding Kyle Larson with a HendrickCars.com partnership to the Indy 500 line-up in 2024 is exciting for our Arrow McLaren team as well as for race fans," said McLaren Racing CEO Zak Brown.
"He's a complete driver, known for racing anything on wheels, so I'm looking forward to seeing what Kyle can do in an NTT IndyCar Series car.
"It's been great working with Rick Hendrick and [Hendrick Motorsports vice chairman] Jeff Gordon to pull this together, so a big thank you to them for what's to come in May 2024."
It's commonplace in modern motorsport that drivers often need special permission to race outside of their main prioritised series.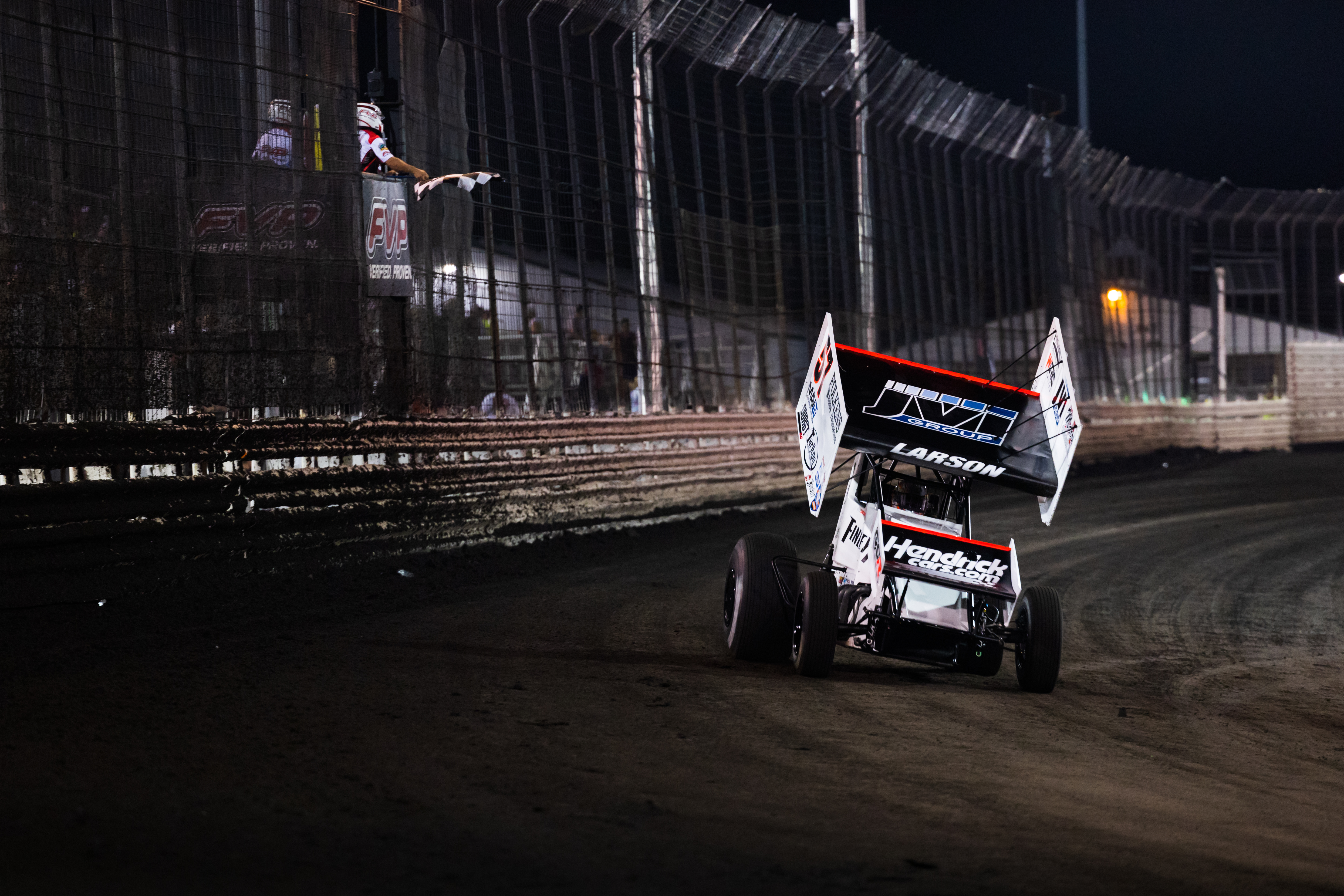 But Hendrick has been open to supporting Larson's desire to race outside of NASCAR, as Larson is one of the most successful dirt racers in the country.
McLaren reckons his win tally for his career notches over 400, and without Hendrick's openness to Larson's racing further afield this entry wouldn't have been possible.
A new name is coming to the Indianapolis 500. ✍️

Welcome @KyleLarsonRacin! 👀 pic.twitter.com/rt6nBirXnT

— Arrow McLaren IndyCar Team (@McLarenIndyCar) January 12, 2023
Hendrick had also given Larson his big chance following a scandal where Larson used a racial slur back in 2020, was sacked by his then-team Chip Ganassi Racing and had to spend a spell on the sidelines under suspension by NASCAR before returning to win the title at his first attempt with Hendrick in 2021.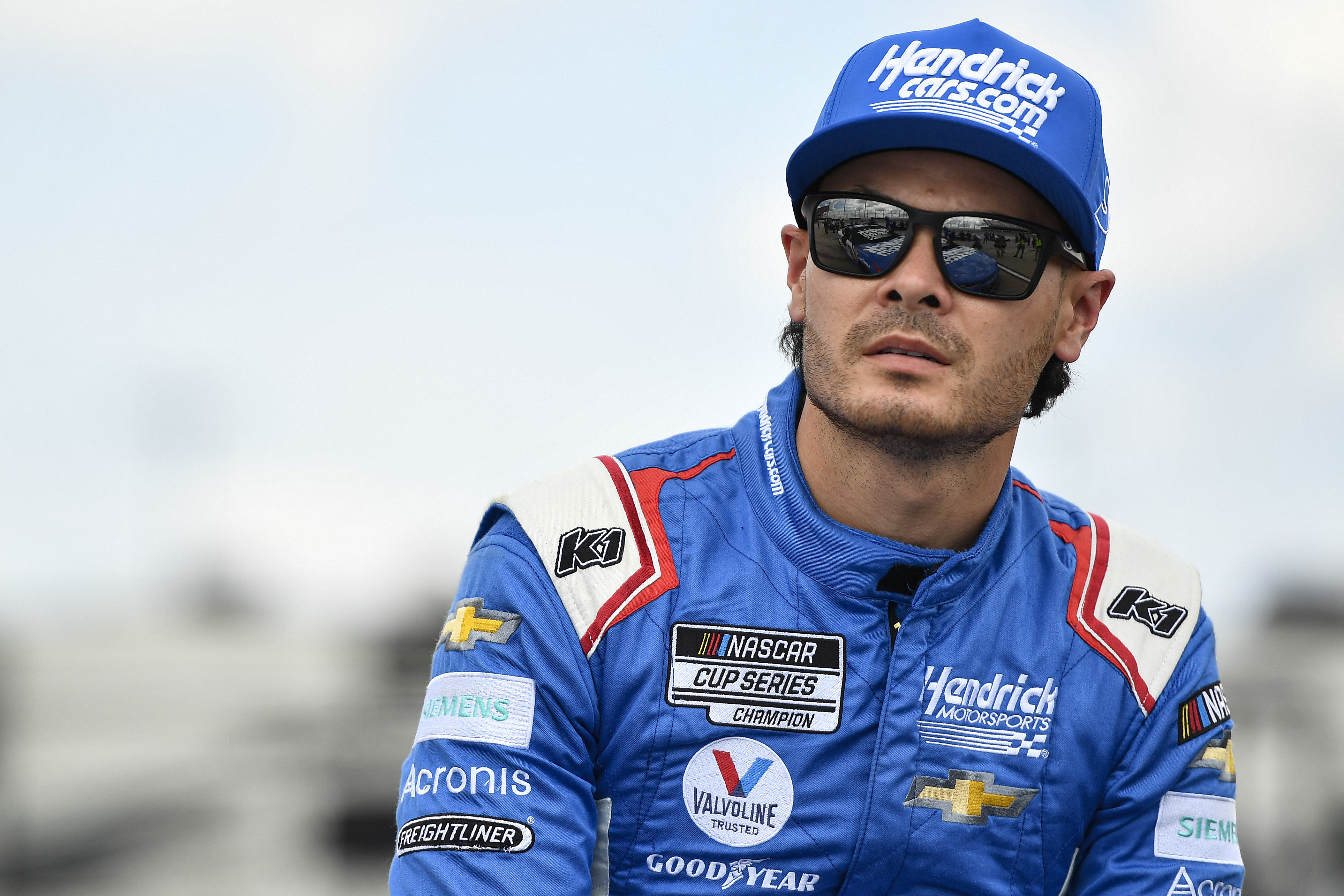 It will be legendary team owner Hendrick's first Indy 500, although his team has won 10 Cup Series races at the Indianapolis oval.
"Having the opportunity to support Kyle, partner with an elite team like Arrow McLaren and promote HendrickCars.com in one of the world's great auto racing events is truly unique," said Rick Hendrick.
"All of us are competitors. Putting Kyle in top-level equipment and allowing ample time for him to prepare for such a difficult challenge was important.
"It's going to be very, very special to field a Chevrolet in the Indy 500 as a car owner. A collaboration like this was what we needed to make it happen, and fortunately the stars aligned.
"We're 100% committed to doing it right and look forward to working with Zak and his organisation."
---
The Double Duty drivers
There have been 10 proper qualifying attempts at the 'double duty' of the Indianapolis 500 and the Coca-Cola 600. It's no surprise that none have yielded wins – given 600 miles in a hot Cup Series car is precisely the last thing you want following 500 miles of even faster action at Indy.
But there's still been some pretty brilliant attempts at it. Here are three we've picked out.
Tony Stewart – 2001
'Smoke' finished sixth in his first Indy 500 with Chip Ganassi Racing in 2001 – his last attempt at the race – and followed that with third at Charlotte, which stacks up as the best combined finish at the two events for someone pulling double duty.
Despite the Charlotte race being moved forward and a rigorous fitness and dietary regime to follow in the build up, Stewart still managed the only double duty run that ended with two lead-lap finishes.
Kurt Busch – 2014
This was the first double duty attempt in 10 years, and in driving for Andretti and that year's Cup Series champion Stewart-Haas in the respective races Busch had just as good equipment as Stewart in 2001.
Busch impressed on his first attempt at the Indy 500 by finishing sixth like Stewart, but it was another Andretti driver in Ryan Hunter-Reay who took the overall honours. At Charlotte, Busch's engine blew, ending his charge.
Robbie Gordon – 2000
Robbie Gordon is the most prolific attempter here – he has pulled Indy 500/Coca-Cola 600 double duty five times. His second effort, in which he represented Team Menard in both races, delivered – you guessed it! – sixth place.
Like in Busch's case though, Gordon's Coca-Cola 600 went south. A rain delay in Indianapolis meant P. J. Jones had to start the Charlotte race in Gordon's car.
Gordon later took over but finished only 35th – and, per NASCAR rules, Jones was awarded the points for the race anyway.