It seems an Andretti Formula 1 entry is almost a foregone conclusion following the General Motors/Cadillac news.
So the analysis can turn to some of the finer questions surrounding the team and what its F1 entry might look like.
There's one area that it absolutely must get right as it makes its transition from how it currently operates in its present main programme in IndyCar to being a likely F1 team, and it's important to tackle it now because it will impact absolutely everything the team does including the development of its car.
It's the team's working practices, culture and structure.
Without doubt Andretti's current marquee programme is in IndyCar. But it hasn't won the championship there since 2012 or an Indianapolis 500 since 2017.
Some would argue it won the 2021 Indy 500 in a way, but I'd counter that was even more embarrassing for Andretti because a team with which it has a technical partnership – Meyer Shank Racing – beat it with its own equipment.
There can be no denying the speed of Andretti's cars. Colton Herta was unstoppable at times in 2021 and both he and Alexander Rossi won a race in 2022.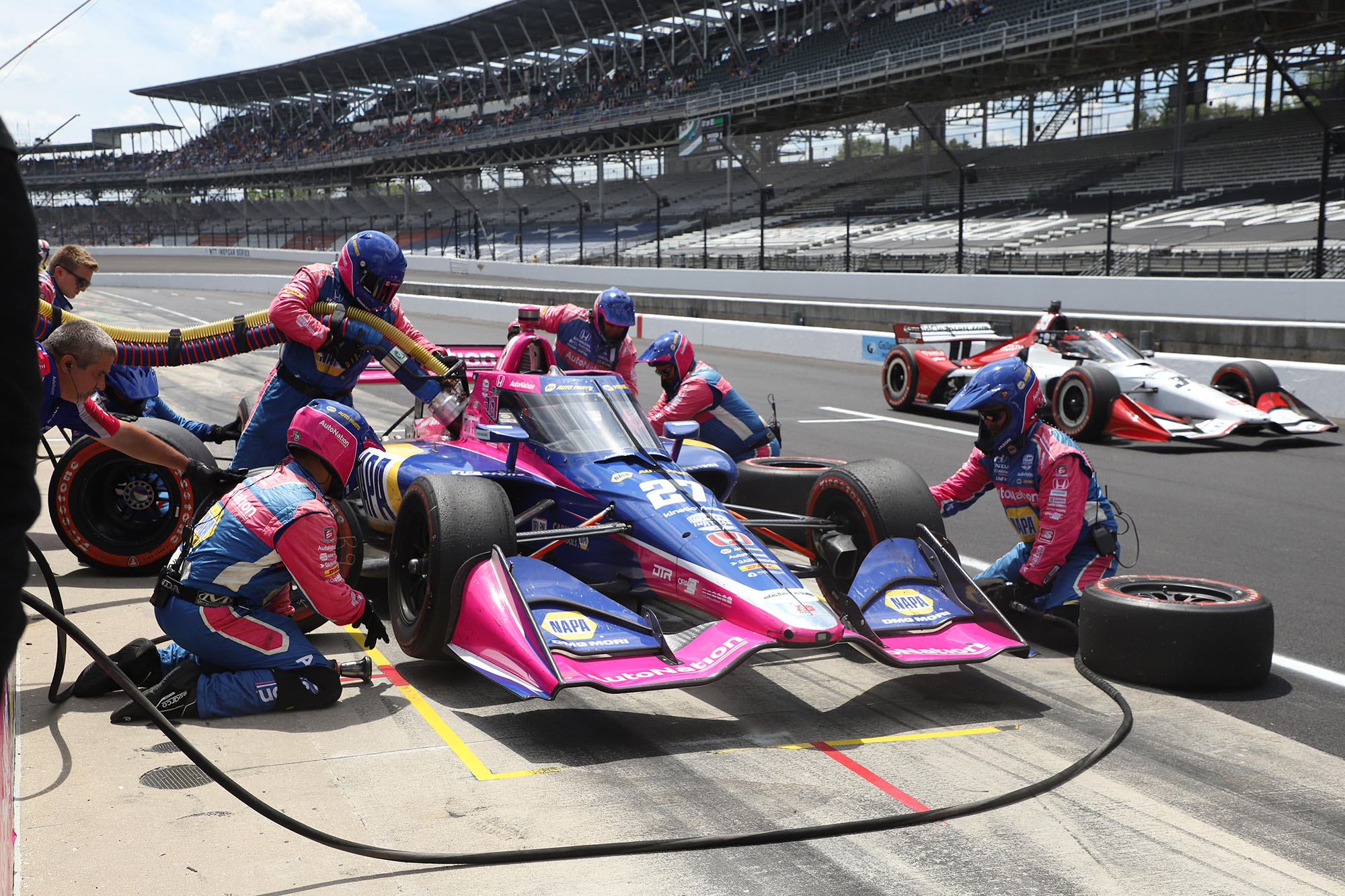 But Rossi can give us unique insight into what has caused the inconsistency and shortfall in Andretti's IndyCar results.
He came through the European racing system to reach F1, then was at Andretti from 2016 until last season, and has now joined McLaren's IndyCar arm. Along the way, he also got a taste of how one of Andretti's biggest US rivals works as he contested some IMSA SportsCar races with Penske.
Speaking of McLaren, Rossi told The Race: "I think it's kind of, I don't want to say European, but it's very structured, right?
"That's really what I was used to, for a huge amount of time, being in Europe.
"It was a little bit of a shift for me coming back to the States and the way Andretti does things.
"It's not that it's right or wrong, it's just a little bit more free-flowing and you kind of just talk about things, we'd talk about them and stuff gets done or it doesn't, and that's kind of just the way it is.
"Whereas here [at McLaren], there's much more kind of structured plans and timelines of progress and making sure everyone's on the same page, which is honestly very similar to what I experienced when I did the IMSA programme with Team Penske.
"So it's nothing new, it was just a little bit of getting back into that rhythm of having an open dialogue with various different departments, throughout the weeks and everything. So that's been good."
It's probably wise to take Rossi's comments with a pinch of salt. He has, after all, just chosen to leave Andretti.
But given he's mentioned two teams in McLaren and Penske which are perhaps closer to a European structure in Rossi's eyes, it isn't a reach to suggest that Andretti hasn't gone far enough towards that style in recent years.
Of course, there's the argument that IndyCar teams aren't F1 teams, they are much smaller and the approach to racing is different in the US, and it's a valid one.
I dislike it when people say IndyCar has a more 'laidback' racing culture because I think that does a huge disservice to the professionalism of the teams and everybody involved.
But every team in the series is certainly less structured than any in F1, which is obviously much bigger as a series and creates many more demands on the drivers and team personnel because of that.
Nevertheless the IndyCar teams that do appear to be more structured and task orientated do seem to be the most competitive ones, like your Ganassis, McLarens and Penskes.
You also have to ask, how do you measure 'structure' or 'culture'? They are fluid concepts. Perhaps – taking Rossi's comments aside – it's not fair to blanket accuse Andretti's team of not being structured or task-focused enough in how it approaches its car development and race weekend preparation. After all, it's a team of four cars, with plenty of tasks to work through over a season, and it has got things right at times in the recent past.
And it's probably not quite accurate to say that Andretti's rivals are more data driven than it, but Rossi certainly seemed to describe a team which isn't as structured in terms of charting its changes through the chain of command to ensure items are worked on and executed.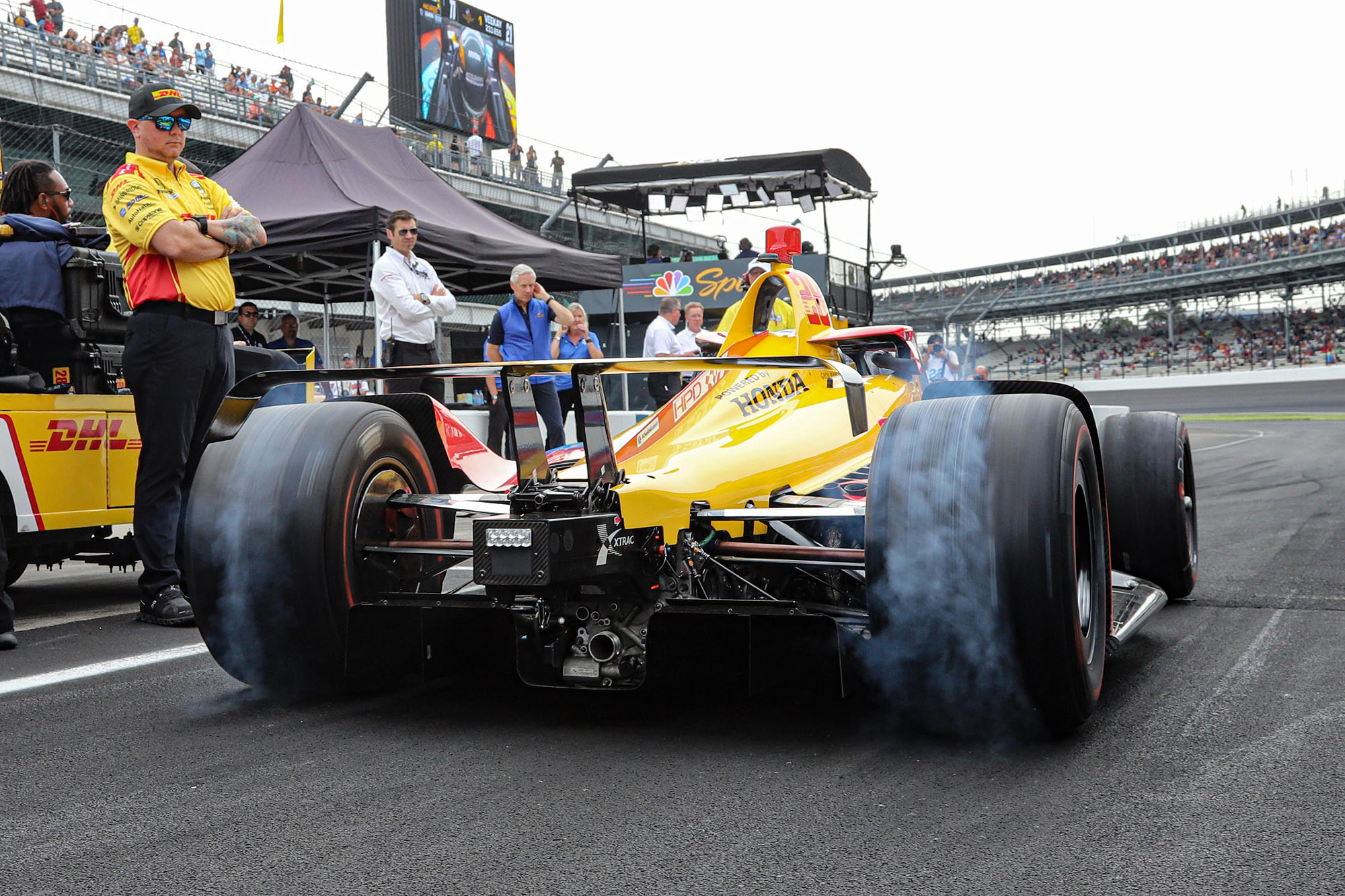 Asked what he thought of Andretti's structure after his first full season at the team having joined from Dale Coyne Racing, Romain Grosjean told The Race: "It's a great team to be part of, it's a big family.
"It is 100% very different from Europe, that's for sure, the way the team operates, but it is as well [between] Europe and Dale Coyne, Dale Coyne being a family team and a relatively small team, it was very different from Europe.
"Andretti being a bigger team, we've got a marketing department, communication department, engineering department.
"That in that aspect is something that I've known in the past, but the way it operates the cars and the cars not really being team-mates as such – that's where America is a bit different."
The drivers have also played a big role in why Andretti has been inconsistent in recent seasons – perhaps more so than any structure or culture issues.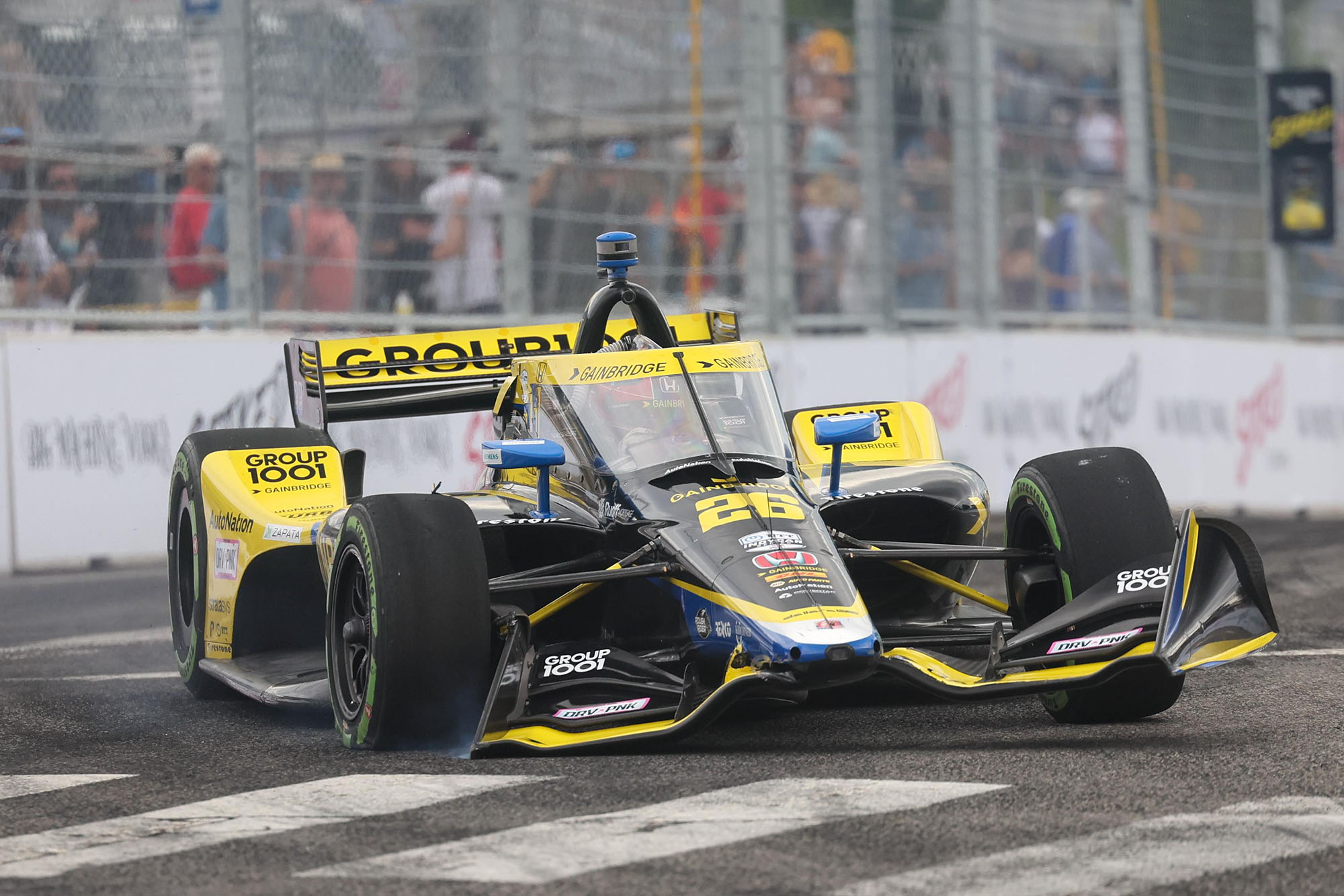 Herta is fast but prone to errors. Rossi is a proven title challenger but went two and a half seasons without winning. The rest of the recent line-up has been drivers starting their IndyCar careers or entering the twilight of them.
Mid-Ohio last year was the perfect example of some needling and animosity between drivers bubbling over. Rossi hit Grosjean three times, Devlin De Francesco once and Grosjean hit Herta all in the same race.
While you may argue that situation should have been pre-emptively avoided through the team management, nobody could have predicted the level of meltdown two of the team's drivers would have during the same race. How could they have avoided that?
You have to credit how Michael Andretti and his leadership team handled that incident in the weeks and months that followed.
For the rest of the season the drivers mostly avoided collisions and appeared to get along, with Rossi and Grosjean even taking part in a joint – if awkward – advertising campaign at a following race before becoming much more friendly now, according to Grosjean.
Even if the on-event handling of that whole affair didn't reflect well on the team, that was basically the last we heard of it and it was impressive how Andretti put a stop to the frankly ridiculous driver-on-driver behaviour that had boiled over.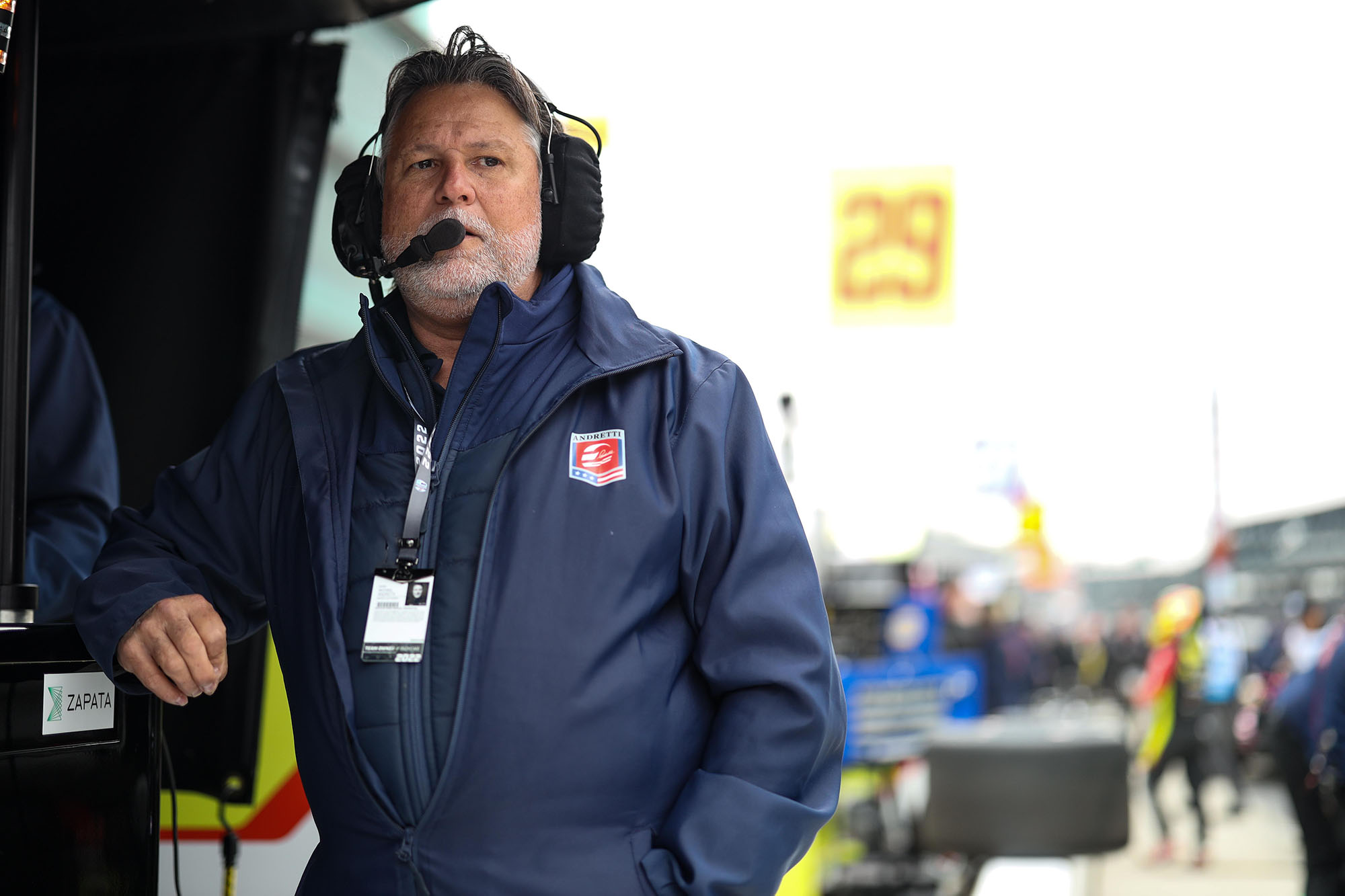 It would also be naive to think that Andretti believes that because its IndyCar team runs in a certain way and has a certain structure, that it would try and do exactly the same thing in F1.
Of course, its technical director – who Michael Andretti says it has already hired – and some of its staff will have F1 experience and there will be efforts to build the team in the best way possible. It's building a massive new headquarters, will create a satellite version in the UK too, and of course will be bringing in General Motors' resources as well. This certainly won't be a case of just planting Andretti's IndyCar team into F1 in Cadillac colours.
But the inconsistency of the IndyCar team does still prompt questions over how the F1 team would be structured and if it will be approaching the task at hand in the correct way.
We know its cars and drivers are fast enough to win races, so that begs the question why they haven't done it on a more consistent basis. How the team approaches races has to play a part in it, as it can't all be put down to bad luck.
You have to think that with a predicted influx of personnel with F1 experience that some of that change will happen naturally.
But the fact Andretti has been left behind by its top-level IndyCar rivals in terms of results over recent years raises a question mark over whether it is capable of identifying weaknesses and overcoming them with necessary change.