Depending on your own personal opinion, an athlete's mental approach is either talked about too much or too little in modern sport.
In racing, we've had a real-life case study of the impact it can have happening under our noses in 2022 as Will Power has traded his propensity to get angry about things constantly going against him in post-race interviews or sometimes even mid-race for an almost zen-like mastery of calm and self control.
There's so much data in racing these days that the keys to altering your driving via adjustments to racing lines, speed, braking pressure or set-up are laid out on a piece of paper after each session via your team-mate(s). Of course implementing that isn't always easy, but the data is there for you.
Finding the right mental approach to racing is far more difficult. Perhaps mostly for two reasons – one that each person is different and one person's method for altering a mental approach might differ to another, and also because it often comes with experience, which isn't something you can really shortcut to.
Power's approach has been extremely high-profile in IndyCar this year because he cuts such a different figure. But he's promised that he won't reveal certain aspects of what he has changed exactly until after his career because he doesn't want his rivals to know.
After a helmet swap with Alex Palou after the Laguna Seca race, Power wrote on the visor: "Alex, watching you win a championship last year taught me a lot!"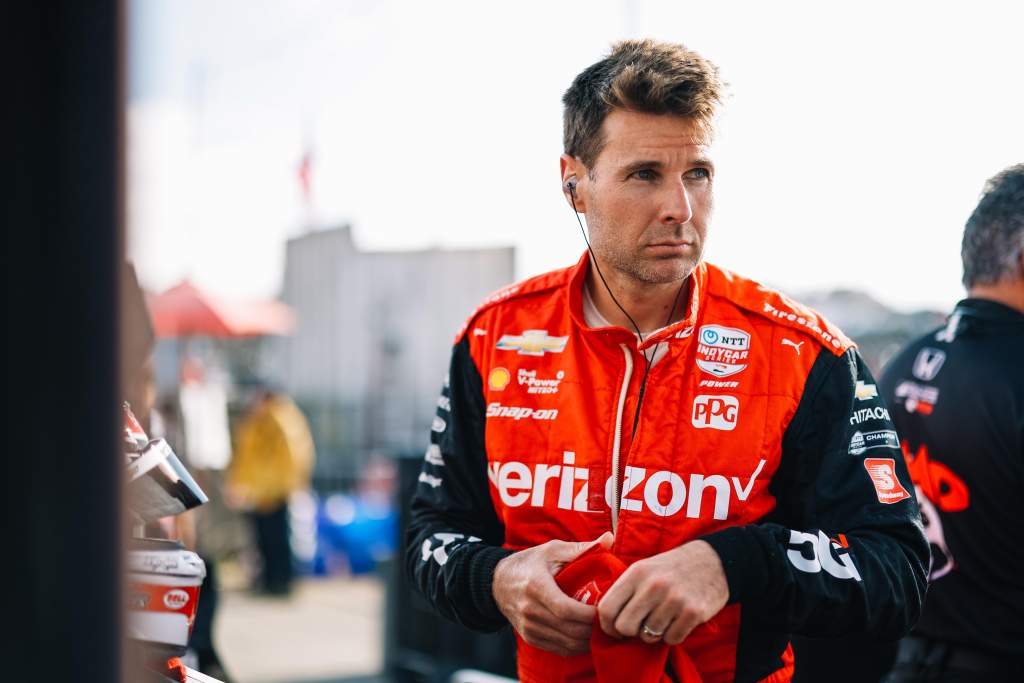 Talking less than 24 hours after his title success to The Race IndyCar Podcast, an extremely relaxed Power said: "I'm trying to think of the process I went through.
"I did cotton on to something. I'm trying to [tell you], without telling you!
"For one, I don't really have pressure to have to do this. I've had a great career to this point. So that's one. That's just a perspective, you're looking at it from a low-pressure point.
"You could stop right now, you're good financially, and you're good professionally, happy with what I've done. So I would say that takes a lot of pressure off. I feel like I don't have to achieve any more. I'd be fine to stop.
"I realised I'm not gonna be able to do this forever, and maybe not that much longer.
"There's no way I'm going to be in it for another decade, maximum another four years – maximum.
"So, kind of enjoy it, knowing that we've got to enjoy this. I'd still be upset if I didn't have a job, if I lost my ride at the end of this year, at the end of next year. It would be disappointing to go out that way.
"But you kind of sit back and go, 'well, that happens. It does'.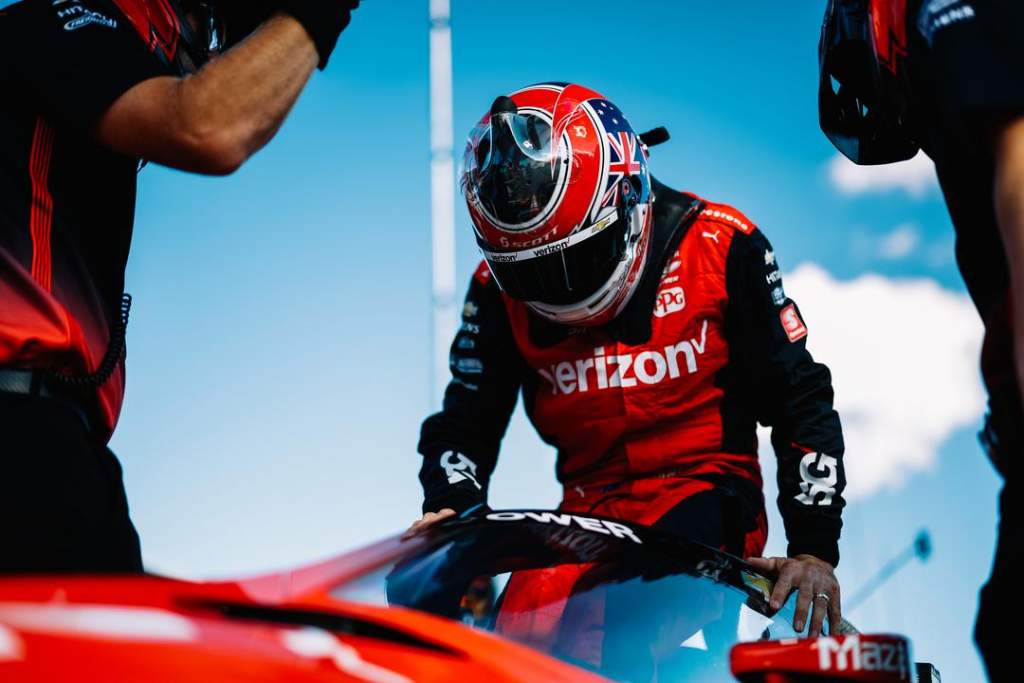 "You're just more relaxed about the whole thing. You've been around so long, you've seen it all, got a lot of experience to draw from.
"It's quite complicated, it's not just one thing you change. It's been a slow process over a lot of situations and things that have happened over a long time and you've come to this spot mentally."
A lot of Power's gains this year have come from disconnecting the actual driving of the car with the results, and the pressure attached to those results.
"If you're 100% in the moment, you're not worried about the results, you're just enjoying hitting apexes and getting it exactly right, this sort of thing, perfecting it," he adds. "That's the best mental space you'd ever be in.
"If you have this thing looming over your head all the time, like I must [achieve a certain result], that's just unnecessary pressure, but sometimes you have that, it's there.
"I think I've just become very good at understanding the place I need to be in as far as nerves and intensity and all that, you're finding a sweet spot. You've done it for so long, you know when you overshot, when you undershot, you're just trying to hit that middle spot.
"That just comes with experience, you could not teach that. I've heard it my whole career, 'just don't focus on the top, just focus on being in the moment'.
"You've heard it but it's very difficult to achieve until you've done it for a long time, been through it so many times that it just comes with experience."
Power's knows there's elements of a race, especially in IndyCar, that he can't control. However, not getting angry about that is an obvious thing to advise but something difficult to do in practice.
It's particularly pertinent with Power for the reason that he feels like he's lost a number of wins because of how unpredictable IndyCar races are via strategy and the timing of cautions.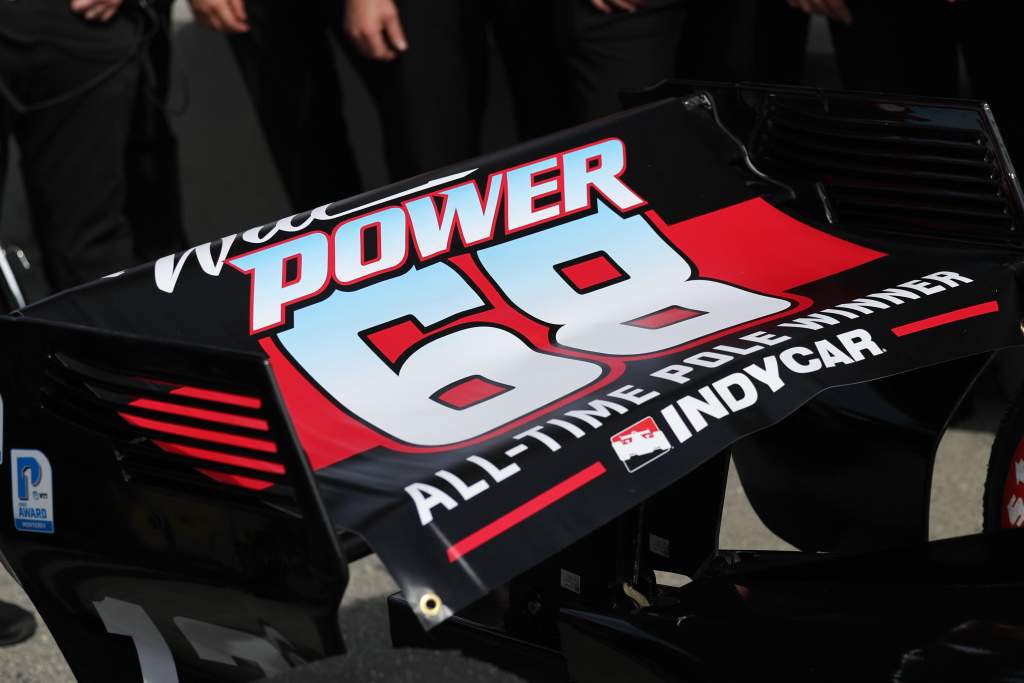 Power broke the IndyCar pole record at Laguna Seca. It's hard to imagine that if he was delivering that relative level of performance in Formula 1, for example, he wouldn't be a four-to-eight-time champion just because of how valuable poles are in F1 versus IndyCar.
"It's a big deal, it's very apparent in IndyCar," said Power.
"Qualifying well really does not mean that much and the reasons for that is that if you qualify out of that top 12, which is the first round, you have better tyres.
"Even if you qualify out of the top six you have better tyres. Especially if the race is weighted towards using the red tyres, you have an advantage.
"The other reason is that you can react off other people strategically, you can sit back there and save fuel, go long, you can see when someone pits and overcut them, you can do a big undercut and then that's the third benefit is that the pits close under yellow.
"If you undercut and it goes yellow, you gain a bunch of track position.
"So that's been very apparent my whole career that I've watched, I'm going to say 10 races plus I've lost because of a yellow flag while leading.
"So yes, if it was Formula 1 rules I probably would have won more championships and certainly would have won a lot more races.
"The Formula 1 blue flag rule as well. That's not the case in IndyCar [so lapped traffic can fight to stay on the lead lap and cause issues for race leaders].
"As I've got older and I haven't consistently qualified at the front and it's actually been a benefit, like this year, because I've had the advantage of coming from the back with better tyres and reacting off other people.
"I've had some amazing races from the back this year because of that and because of yellows helping out as well. So it's sort of coming back around.
"That's just the nature of IndyCar racing, it's unpredictable, so it's good for the fans."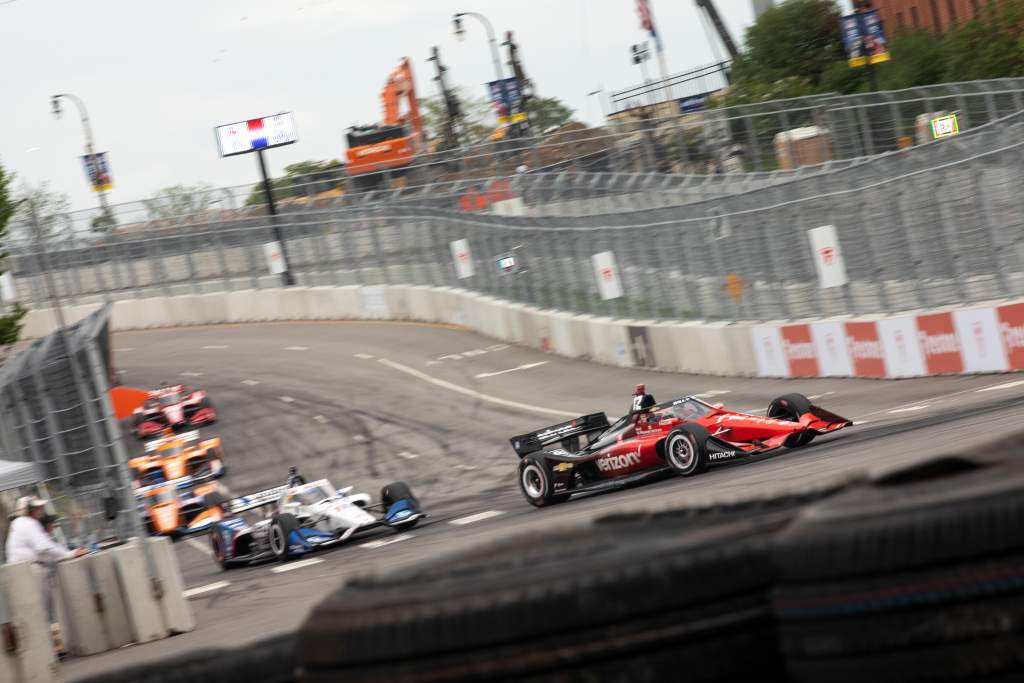 You would think the nature of the series might grate on Power. The most logical person to compare him to because of their similar career lengths and successes is Scott Dixon.
Even though Power has Dixon well in hand when it comes to poles, Dixon has more wins and six championships. Perhaps the numbers there would be more even in a series that values poles higher.
But another aspect of Power's mental approach seems to be letting go of what people think about him, his performances and his legacy as an IndyCar driver.
"I probably care a lot less, it's just natural as you get older you really don't care too much about what people say," he admits. "Everyone always has a certain opinion and that's fine.
"The second championship, I must say I did have in my mind winning two championships does separate you a little bit from other people.
"So, satisfying in that respect. Definitely not on this massive high because I won a second one, just satisfied and really happy for the team because I really felt like this is the best group I've ever had around me on a car.
"New crew chief this year who had been on my car quite a few years ago as a mechanic. Really wanted to win it for my engineer Dave [Faustino], because he's been to a lot of those championships that we lost and I've heard him say comments that kind of tears at your heartstrings because he puts so much into it.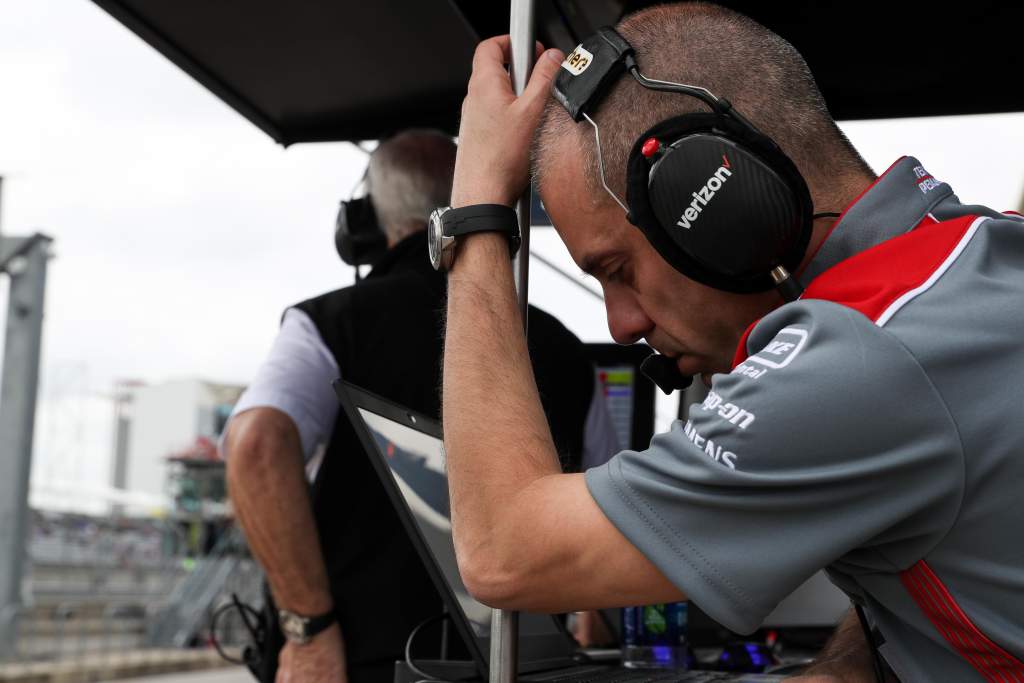 "He deserves it, he works hard, he and Robbie Atkinson, the data acquisition guy, they've been with me for more than a decade.
"I wanted to win it for those guys and the crews. Great group of guys, a lot less selfish and that's why I'm not on a massive high, I'm just satisfied that I got it done."
Arguably Power had the best chance to win the title of his Penske team-mates. It's clear the group made a step forward amid a huge drivability upgrade from Chevy – it won 11 of the 17 races this year, having previously lost four consecutive manufacturers' titles to Honda. And Power's had the existing team around him for so long.
Josef Newgarden lost his engineer Gavin Ward before the season and Scott McLaughlin worked with Ben Bretzman for the first time. Even though those two drivers combined for eight wins to Power's solitary Detroit triumph, it's clear he was the title favourite and the one with the consistency as his team-mates peaked and troughed.
But just because Power has been with most of his crew for so long doesn't guarantee success. It's the work ethic he and Faustino bring that has made this success possible.
"Dave and I have it pretty well-covered," Power adds. "We were talking about the car on the victory stage yesterday [after winning the title at Laguna Seca].
"Like, 'Dave, there was a difference in the tyres, the last set was much better than the previous set. I wonder, was it this, was it that…'
"The guys are laughing at us, like, 'listen to them still debriefing! Won a championship, still talking about it.' We just can't help it, we've done that forever.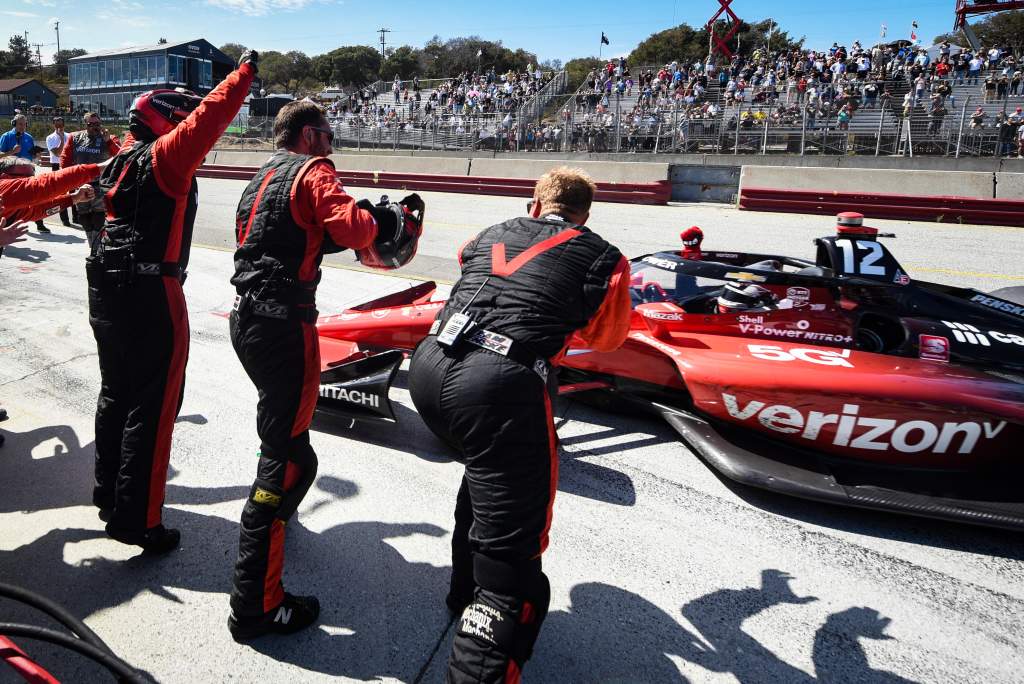 "I remember at my wedding, we were talking about this. I just got married and we were at the party after, everyone's having a good time.
"I was like, 'Well, how are we going to win this championship, what are we going to do?'. That's us, always talking business."
That evergreen effort has finally paid off for Power and the crew he has been so desperate to reward, becoming increasingly aware of the fact that they have missed out on titles just like he has.
It's a very unusual scenario to be speaking to someone who has just won a title eight years on from winning a first. Power has led the championship going into the final round and lost more than once, so he knows the feeling of relief and excitement when you finally achieve that goal of a championship, and even the Indy 500 didn't come for him until 2018. He's been made to wait for his rewards.
That being said, how does the second title stack up against the euphoria of his first, especially with the wait in-between?
"Maybe it'll become more apparent in a few weeks, but it's just satisfying," he replies.
"I enjoyed the journey this year. I really enjoyed the racing, I enjoyed the execution of races, didn't really sweat it when we didn't win.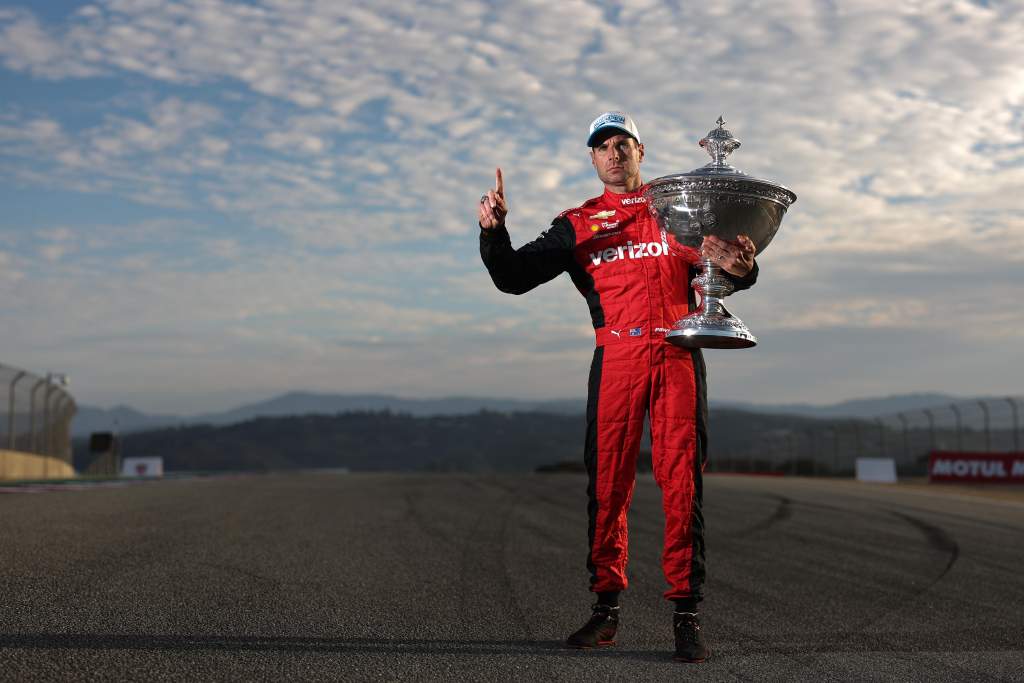 "We only won one race and normally I'd be really frustrated with that, but I really enjoyed the craft and winning the championship was just due to that process and, obviously satisfying for me and the whole team, would have been disappointing if we didn't.
"Hard to say, it's not like the huge relief or anything that I've had after the 500 and after my first championship but it's extremely satisfying."
Despite the high peaks of his opposition, Power deserves this title for many reasons, but changing your total mental approach at the age of 41 is nothing short of miraculous. Especially given it's not a simple change like a car set-up or driver style alteration.
This is a title that I'm sure will age as a fine wine in people's eyes.