Scott Dixon says there is "awkwardness" in the Chip Ganassi Racing IndyCar team over its battle with McLaren for Alex Palou's future, adding he thinks team-mate Palou has set a bad example of how to go about the situation.
Six-time champion Dixon has raced for Ganassi exclusively in IndyCar since mid-2002, but even he hasn't seen a situation where two teams claim to have signed a driver, with Palou and McLaren claiming he is heading there while Ganassi claims it has triggered an extension for next year and he is staying put.
"For sure there's some awkwardness," Dixon said ahead of this weekend's Toronto race, where Palou will continue to race alongside him, Marcus Ericsson and Jimmie Johnson at Ganassi.
"If you were going to have an example of how not to go about things this is 100% how you would do it.
"It doesn't impact us as a team in terms of the goals, we're all here to still win, no matter who that is or how we go about it.
"From a team example, it's job as normal, block out the noise I guess."
Dixon was also asked if it was fair to say he would have handled the situation differently, to which he replied: "For me, honesty is key, loyalty as well. It's very easy in this community, it's a small community, it can change how you're looked upon quite quickly.
"Personal view for myself and how I would have done this? It wouldn't be like this."
He said that he didn't know the "ins and outs" of what's happening with Palou, adding "it sounds like it's pretty complicated, to me I think it's really disappointing".
Having signed more contracts with Ganassi than any other driver he can at least speak authoritatively about dealings with Chip Ganassi himself over the years.
Even in times where he had offers from other teams, Dixon says he discussed them with Ganassi.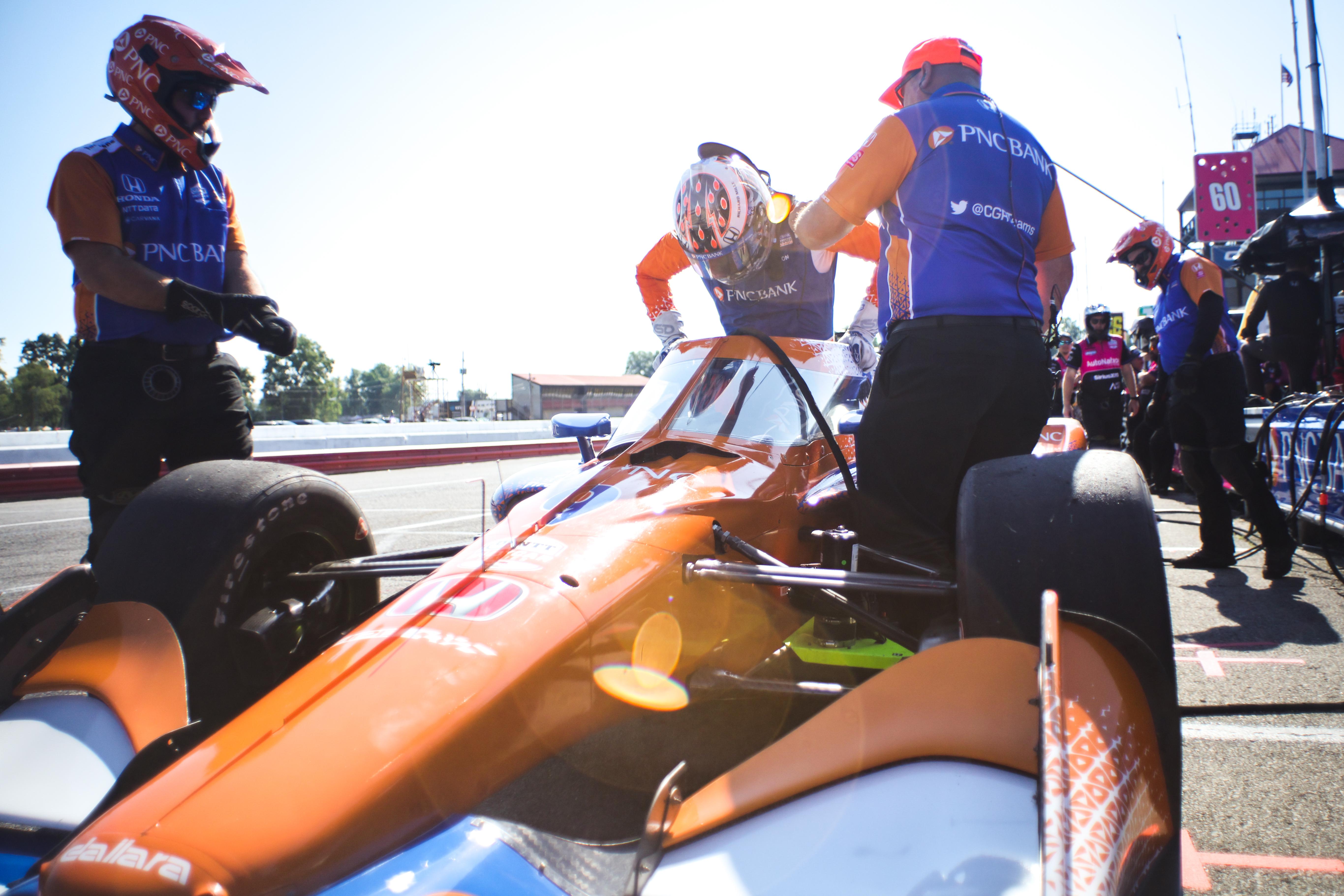 Dixon is one of the drivers that McLaren reportedly tried to sign for next season with a potential management role on offer, but Dixon played that down last month.
"Honestly all my deals with Chip have been very straightforward," he said.
"You kind of sit down, have a chat, even when I've had options I've gone to him and said 'these are my options, what should we do?'.
"Of course you have discussions, I remember my first discussion with Chip, it didn't go the way I thought it would go but that's part of dealings.
"But I've always respected the black and white function of how the operation has been with me. It's different for everyone."