Honestly, I'm running out of superlatives for what Scott McLaughlin has already achieved in IndyCar.
Even when you criticise him, you compliment him, because pointing out the negativity of his recent run of three races finishing 19th or worse, you highlight what an enormously high standard he's being held to halfway through his second IndyCar season.
At Mid-Ohio last weekend he turned a front-row start into a significant victory. He's only the second driver this year to win multiple races, all this in his second year of international open-wheel racing, having come over from Supercars in Australia at the end of 2020.
---
McLaughlin's season so far
St Petersburg 1st
Texas 2nd, passed on the last lap by team-mate Newgarden
Long Beach 14th, spun
Barber 6th
Indy GP 20th, spun under safety car in the wet
Indy 500 29th, crash
Detroit 19th, spun in run-off
Road America 7th
Mid-Ohio 1st
---
Mistakes in those recent races have masked some team errors, too, it's certainly not all been on McLaughlin. But it's clear this run felt very different to the struggles last year, which required much more soul-searching as a rookie used to winning championships but now fighting for top-15s.
"The belief never went away," McLaughlin tells The Race following the Mid-Ohio victory that leaves him seventh in points.
"Unfortunately our rough patch went longer than most and costly in terms of, when Will [Power] was getting wins, Josef [Newgarden] was getting wins, [Marcus] Ericsson was winning the 500, people that are right in championship contention with us were having really good results.
"So the pace has always been there, to have the result that we did on the weekend. I think we can continue to do that towards the end of the season."
McLaughlin also has the fourth-best average start of drivers who've done more than one race. Newgarden, Palou and O'Ward are the only ones with a better record.
What often gets lost in McLaughlin's season is that he's working with a new engineer in Ben Bretzman, who previously worked with Simon Pagenaud before taking over at McLaughlin's side from the Porsche LMDh-bound Jonathan Diuguid.
"We've been through a lot of ups and downs the last couple of months, he's very hard on himself," Bretzman says.
"But you want part of that in a competitor, right? You want someone who's self-critical and wants to do better and wants to learn and get better.
"We kept having these little things and obviously it all starts to stack up. It's, how do you get out of that funk. I guess you could say, of 'every time I do something it's wrong'?
"He'd stay very positive because at the end of the day, we always knew the pace was there which I think made him a lot more confident regardless going into every weekend. It's not like we were slow doing any of this.
"We were always fast and always in the game and always a competitive package every time we rolled out.
"So it's just, how do we get over the mental hurdle of just focusing on it? This has happened with drivers a lot in the past.
"You go through phases where things are happening and just sometimes in your control and sometimes it just feels like way out of control. You kind of have to re-ground them [the driver].
"After Detroit, we said 'let's just go have fun and not stress about it'. What we started to do is, even in Detroit, we got to the point where we were trying to correct errors so much that now that's what you're thinking about, right? You don't want to really be in that mode.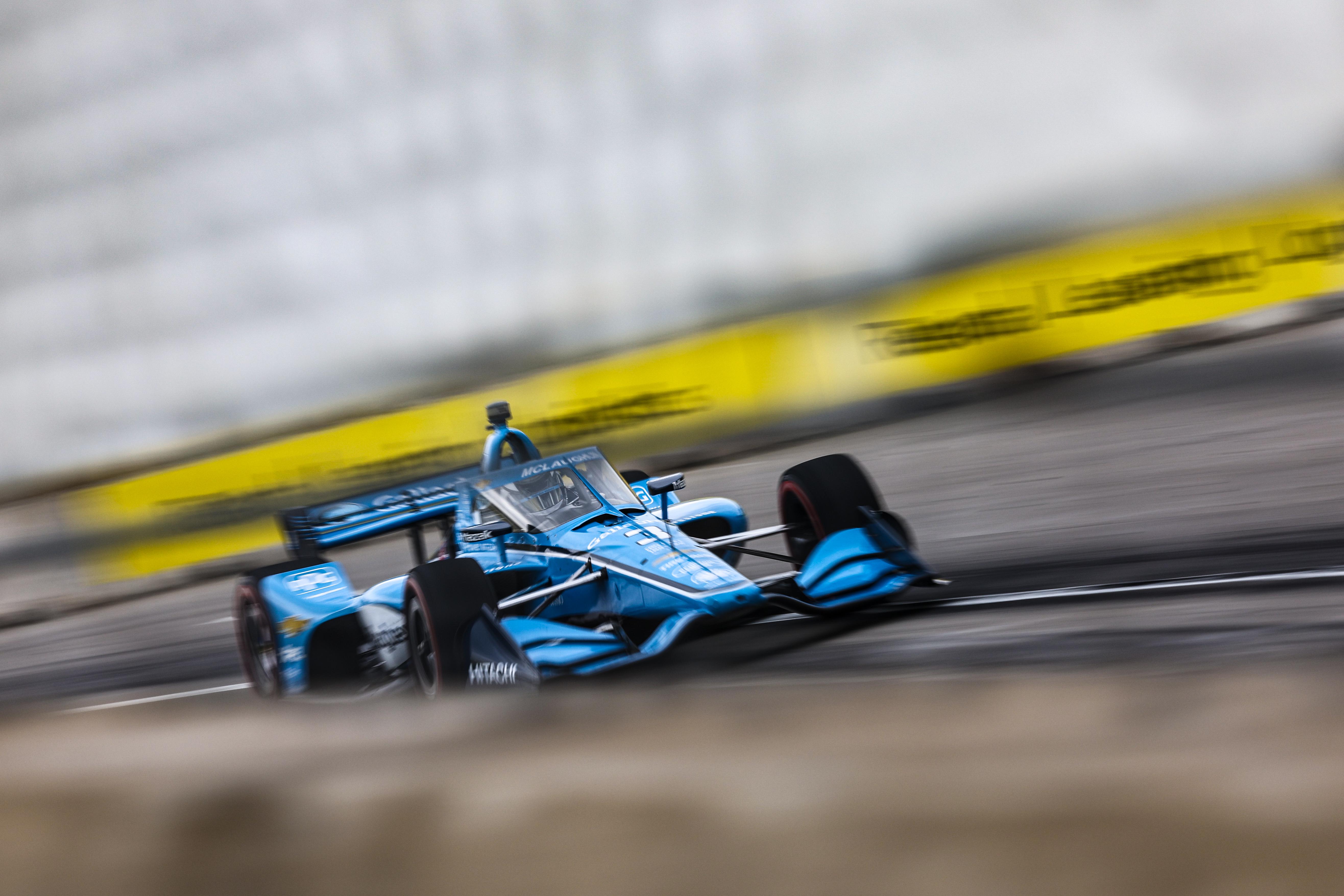 "You don't want to be thinking about making a mistake. You just want to go drive a racecar and have fun and smile while you're doing.
"I think hopefully we've come out the other end here learning a lot. I think we've learned a lot on him and I, how to work together on things. I think he's learned a lot about race scenarios, more so than ever."
It's true that – again to find a positive in a negative as is the theme here – this run may have given McLaughlin valuable lessons that make him an even better and rounded driver, which is a worrying thought for his opponents tracking his progress.
Perhaps the most glowing indictment is Josef Newgarden telling The Race IndyCar Podcast recently that often he and Will Power are learning from McLaughlin as well as vice-versa, and that Newgarden counts him among the best drivers in the world.
But it's still worth trying to analyse how McLaughlin – who had just a few Formula Ford races to his name in terms of single-seater experience before switching to IndyCar – has become a championship threat in less than a year, in an ultra-competitive series where it often takes even the highest-profile of converts plenty of time to find their feet.
"I guess I'm pretty good at adapting to different situations," McLaughlin says.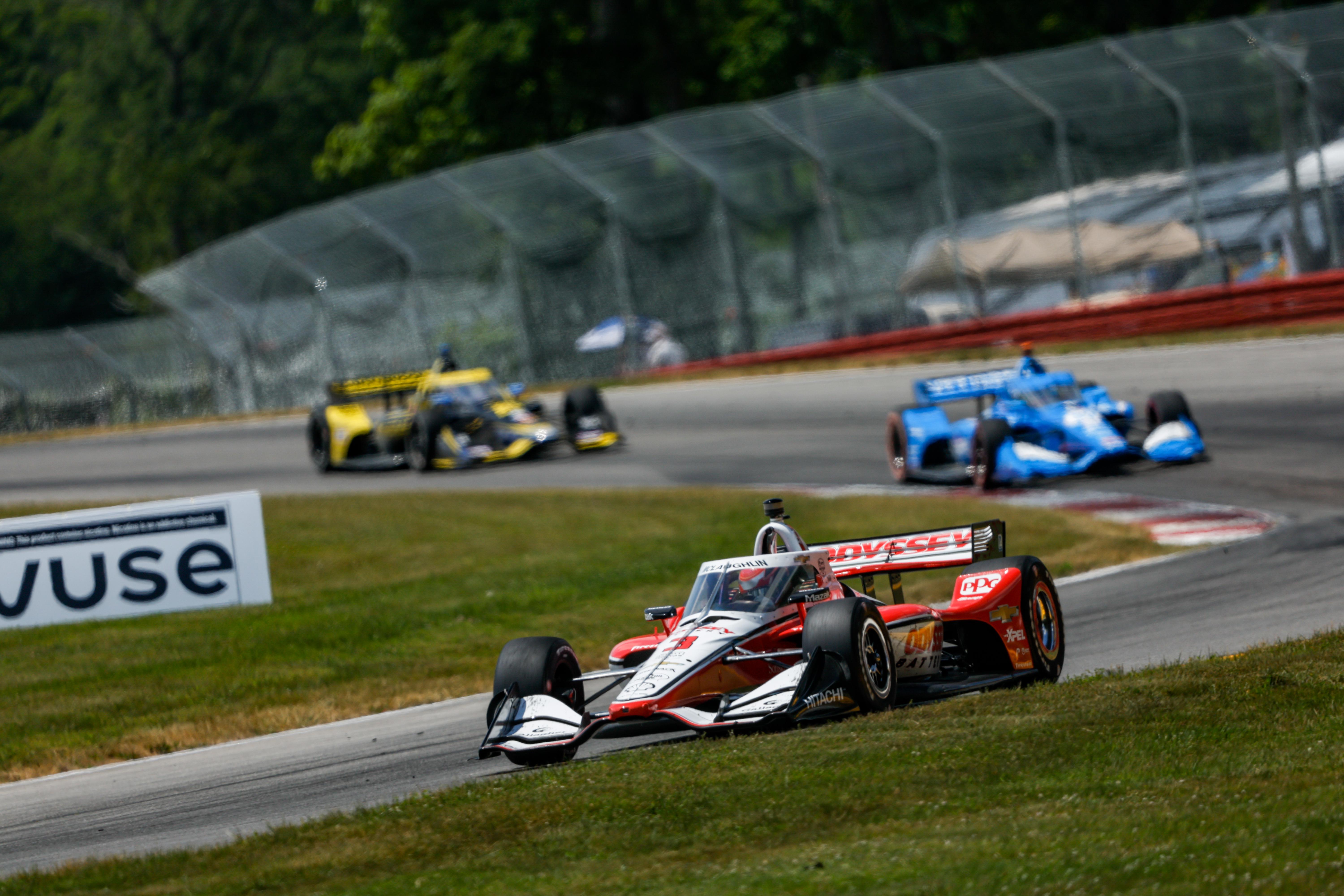 "I feel like I'm quite a versatile-type driver. It takes me a bit of time, I'm probably not a driver that gets up to speed like 'boom', like straight away, but once I get comfortable with something, I feel like I'm better than anyone.
"And you've got to have that attitude, obviously.
"I think it just takes me a bit of time to get the confidence to know where the limits of the car is, knowing what the limits of the tracks are and then you lay the gauntlet down.
"I just like to look at the data and just go 'okay, well, that's what we do'. It does take some time to do it. But eventually, it will click eventually. I know that for a fact."
The adaptability point is one that Bretzman had said in February was one of his most impressive and it makes sense. Because McLaughlin reckons he's had to "throw a lot of things out of the window" from his tin-top life.
"That's really the whole reason why I'm not doing Bathurst this year – because I just don't want to relearn all that stuff again, and really cost myself and future years here," McLaughlin adds. If you know how much McLaughlin loves Bathurst, you'll know what a huge statement of IndyCar intent that is from the Kiwi.
"The only time where I think my Supercars experience comes in handy is when I'm leading, or I'm in like a pressure-cooker situation where I feel like I've just been there, done that.
"I know how to control a race, a lot of people don't have that opportunity, which I'm, like, really, really grateful for."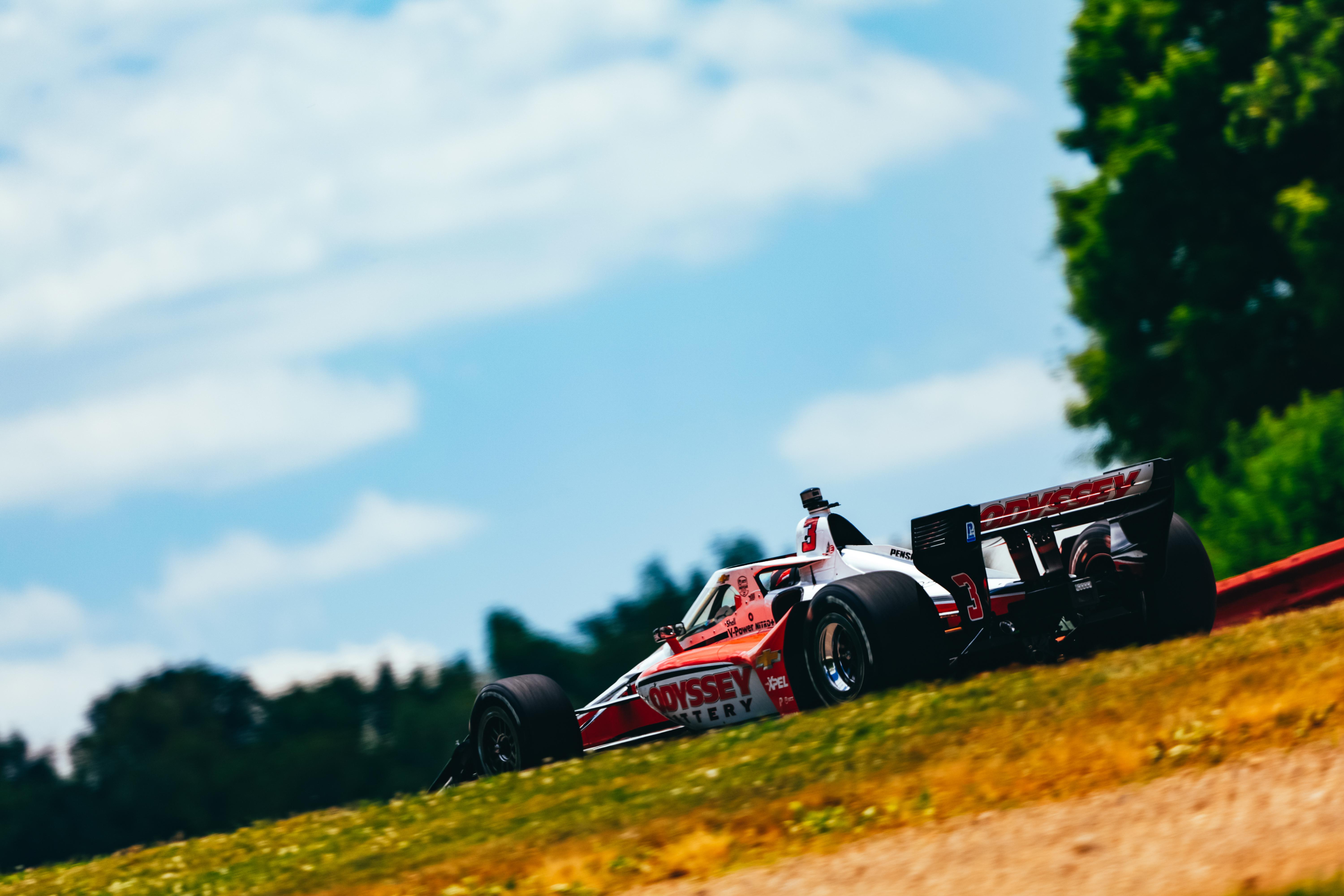 After a year of learning most of the tracks, learning how the car works and establishing set-up preferences, this year McLaughlin has more free mental space to analyse his opponents, work on adapting his driving style and honing his car to his liking to extract the final few tenths.
But all of that isn't just given to you. You have to go and chase that information down and that requires a work ethic.
"He does a lot of behind-the-scenes studying of lines and how to approach racetracks and circuits, and how to improve his laptime," Bretzman adds.
"Now, he's got a better feeling in the car this year, he knows the tyres better. I think we've developed our set-ups and packages better for him, it's something he doesn't really have to worry about as much, now he can kind of early execute on how's he going to drive each track and how he's going to maximise each lap that he can do, that's a pretty big deal.
"You can just kind of focus in on the small details and that was kind of one thing we talked about in the off-season. It's crucial to being successful in this series."
It feels like last year was a make-or-break situation for McLaughlin, such was the struggle for results. A big part of that has been how quickly he has adapted to life in America. Now with a Green Card, he cuts a figure totally at home.
He's taken it to a new level this year, co-hosting a YouTube series called Bus Bros with Josef Newgarden. McLaughlin has dressed up in an eagle and a cow costume as part of the frivolous series.
"I put my wife [Karly] down to helping me with that," McLaughlin says of his US acclimatisation.
"She's American, that helped [me] learn the culture quicker and settle into life a bit quicker here.
"Having the visa sorted and a few other things is a big weight off the shoulders, that was a bit stressful time.
"I think one day I'll be a citizen here, I love the country, I love being here, I think it's a great opportunity for my future kids if we do have them. There's just so many cool things that comes along with racing here in America.
"I think Americans are starting to learn who I am off the track a little bit more and probably bringing out a different side of Josef. There's certain things we've got to be wise of, 'the Penske way' is a legit thing, we've got to make sure our preparation is up to tip-top shape.
"The first year I drove with Penske, I was a little bit prim and proper going back to 2017. It was sort of like, I'll keep that but I want to have a bit of fun along the way too.
"And I said that, I made a promise to myself to have fun off the track, within reason, nothing that could be detrimental to our team or our brands.
"But yeah, always have a bit of fun, like dressing up in an eagle costume. Like I love taking the p**s out of myself and having fun, that's part of it.
"There's no bad days being a race driver. I'm just enjoying the ride and America allows me to do that. I think the fans are seeing that as well."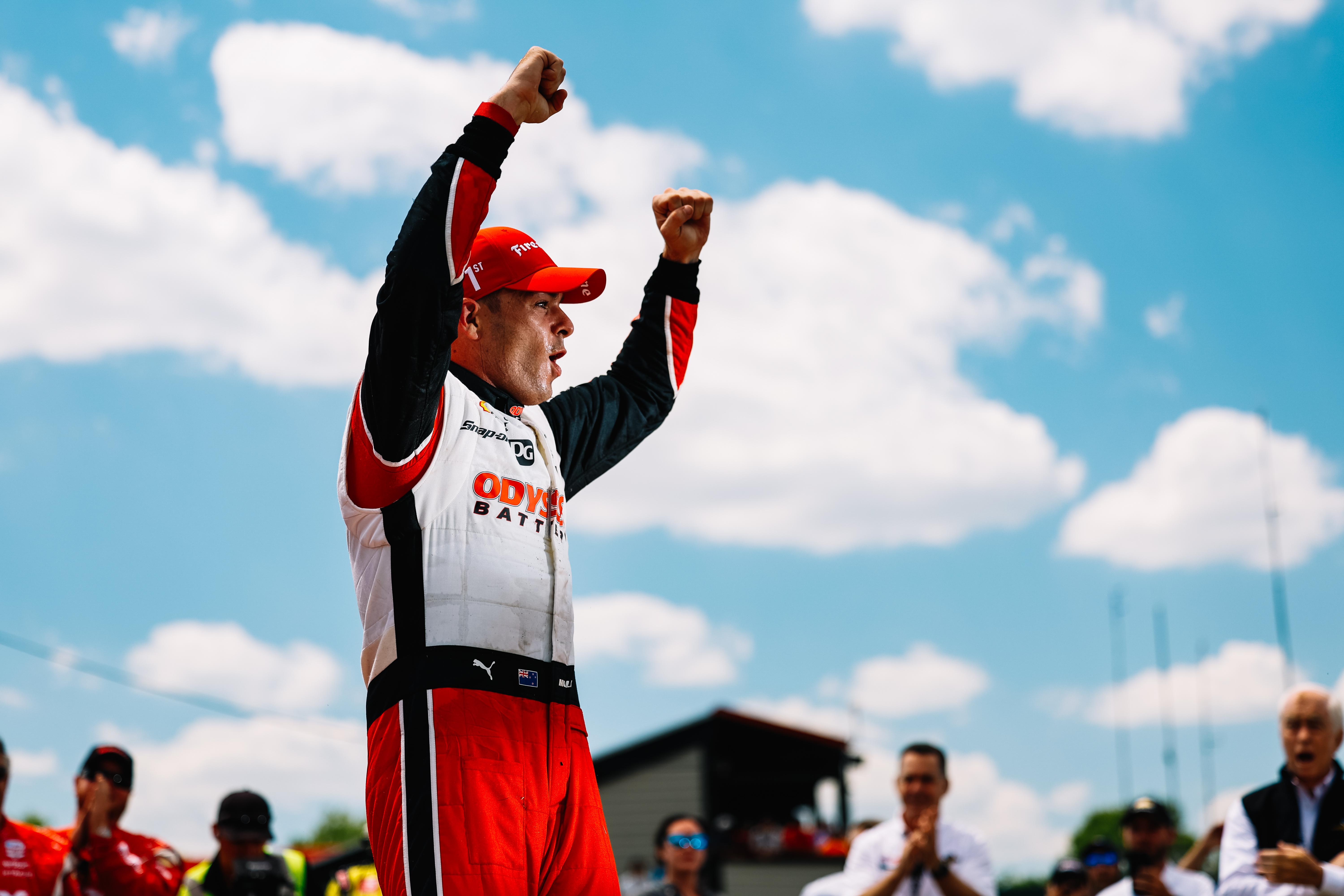 We got the perfect example of that as – after he'd fallen out of his car in St Petersburg in victory lane – he followed that up in Mid-Ohio with a choreographed forward roll which certainly falls in the 'making a joke out of yourself properly. He reckons he's going to do that celebration every race win, now.
So, I guess we should get used to seeing a lot of forward rolls in the future.
The Race asked McLaughlin what his long-term goals are now, based on overcoming last year's struggles and seemingly looking like his recent poor run is over, too.
"The goal is always to be competitive, but at the end of the day, the end result for me is to win a championship here and a 500.
"I fully believe I can do that. I think we've got the goods to do that.
"It's just a matter of putting all the pieces together, which is so hard to do in the IndyCar Series.
"Look, for me, like, I still think I'm in the championship fight [this year]. I still think if I have a good result, good five weeks, I can really get myself back into it.
"At the same time, this season has just helped solidify me in series a little bit more, proved a lot of haters wrong, I know last year didn't go to plan but I just sort of knew deep down that we had the speed, it was just a matter of putting it together.
"I guess it's just solidified me as a driver here and I want more, I think two race wins is not enough. You just gotta keep building.
"I've got two team-mates that are just at the peak of their powers right now. They're very, very fast, people I can learn off, but it makes it very difficult because they're in the same equipment as you.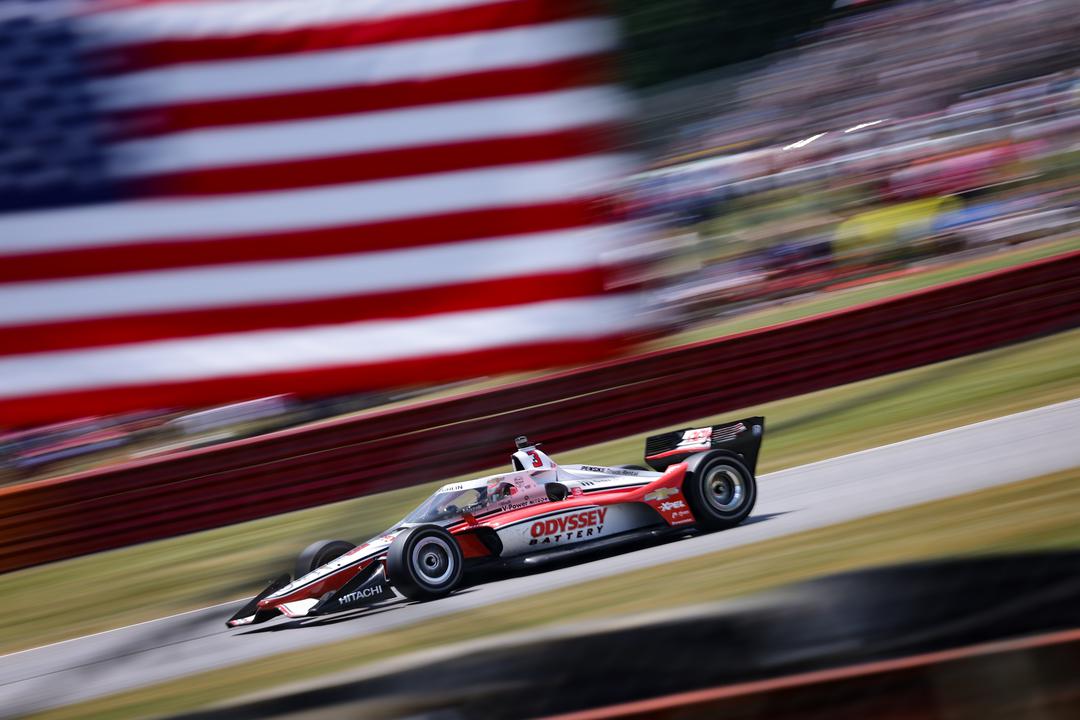 "Team Penske has won six out of nine races, we're probably at the head of the pack right now in terms of pace. But it's hard when you've got two other drivers that are very, very good with the same equipment as you. So you've got to be making sure that you're at 100% as well.
"But I'm enjoying that challenge and I think they are, too."
Bretzman adds: "Starting next year, you're 30 years old, and you got at least 10 years to go win as many championships as you can win. He knows that.
"We're definitely not discounting this year, I think we've got a chance to really tighten up the horns up a little bit the next three or four weeks because there's so many points on the table and where I think we can be super successful at.
"Looking at the long game, his first two years in IndyCar, you really learned a lot and you've done a lot already.
"It's been a fun first half-year to kind of understand him and see what he can do."
While many of us are still marvelling at how quickly he's adapted to a car with proper downforce, McLaughlin and his engineer are eyeing up a decade of potentially-championship winning success!
It's things like that – and McLaughlin comparing how his development trajectory should look to Alex Palou, someone who has driven single-seaters forever – show the level of belief and motivation the Kiwi has.
Basically, any achievements are on the table if he continues to develop at this rate, and he's in the right team to make it happen.